Meet the maker behind this beautifully understated line of desert-inspired necklaces, earrings, and rings.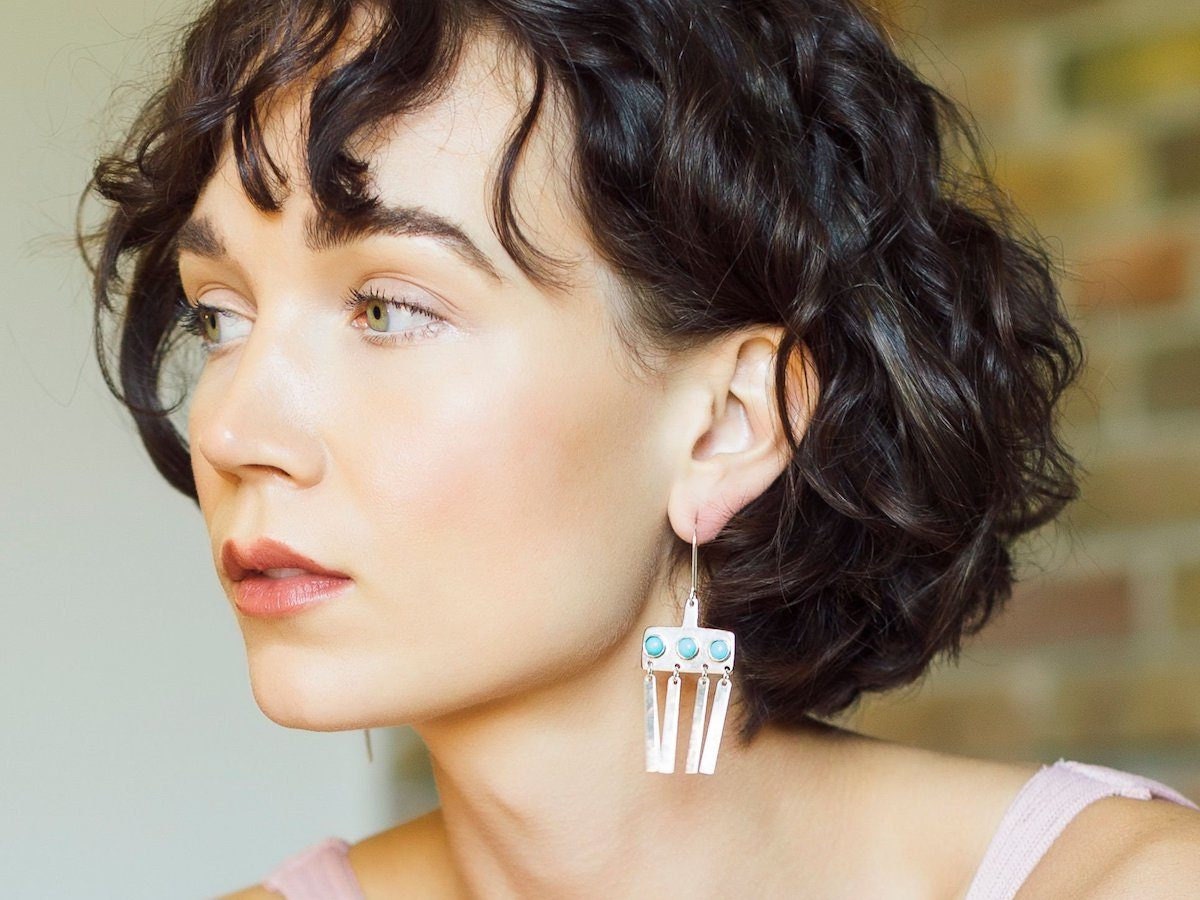 In our weekly
Featured Shop series
, we shine a light on a standout shop from Etsy's talented seller community, offering readers a behind-the-scenes look at their process and story. When you think of Southwestern jewelry, you might envision heavy silver rings and wide cuffs engraved with intricate patterns and inlaid with hefty hunks of smooth natural turquoise. It's a design tradition that prizes time-tested techniques and the inherent beauty of its metals and stones above all else. And while Phoenix-born, Salt Lake City–based
Sarah Safavi
has put her own delicate, minimalist spin on the style, that same commitment to careful craftsmanship and focus on materials are unmistakable in her work.
Explore the Sarah Safavi collection
Largely self-taught with the soul of a rock hound, Sarah sources many of her signature stones straight from the hills of her neighboring states, including New Mexico, Arizona, and Nevada. "The deserts of the Southwest are one of my greatest inspirations," she says. And her ultra-wearable and understated line—think petite gold hoops with pops of bright blue azurite and hand-carved pendants accented with hints of peachy copper calcite—carries the region's down-to-earth spirit forward with pride.
Read on to learn how Sarah got started and discover her top holiday accessorizing tips—then shop the Sarah Safavi collection.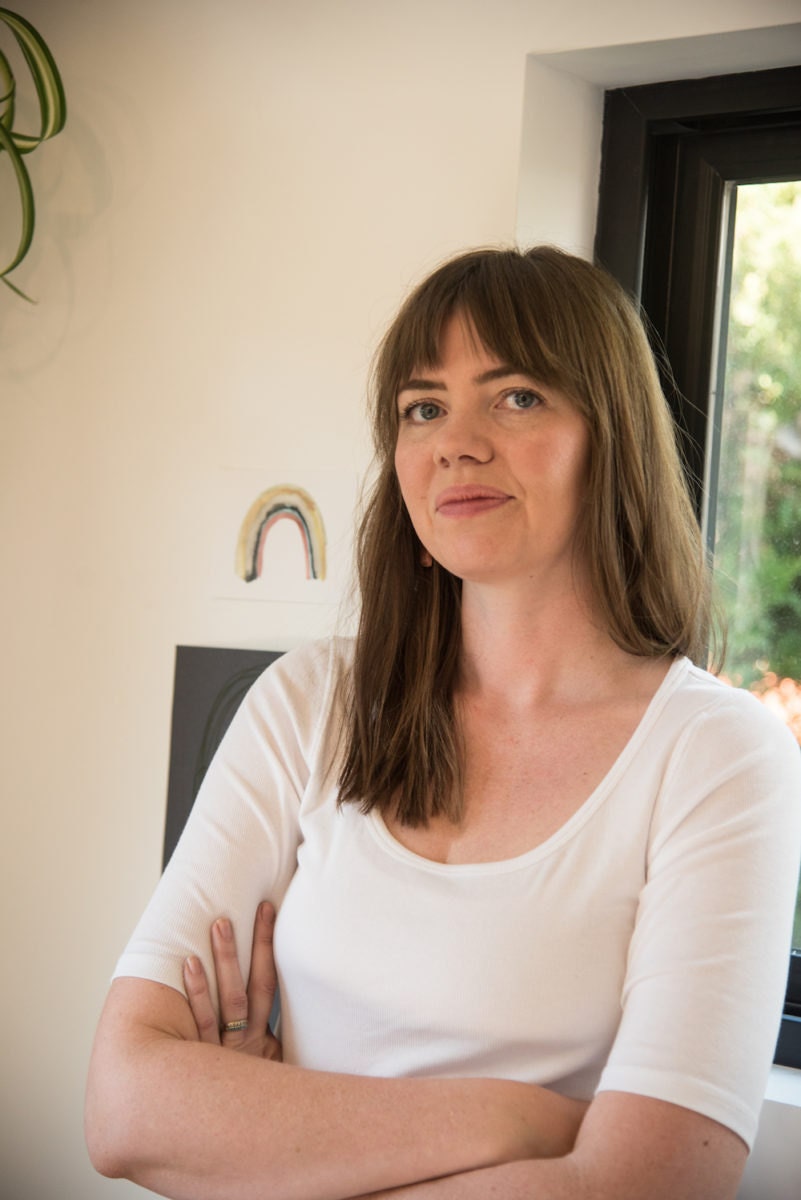 How did you begin your career as a jewelry designer?
I had been working as a hairdresser for about five years and I was itching to do something new. I actually started by selling
vintage clothes
 on Etsy and was pretty successful—I probably had about 1,000 sales. Then I discovered vintage jewelry supplies like findings, chains, and beads, and began making things for myself, starting with simple pieces like found items on chains. I became completely enamored with jewelry-making. Very quickly my online vintage shop was over and I switched to selling 
jewelry
.
Your work is so sophisticated. What are some of your design inspirations?
I'm really inspired by traveling. I love the Southwest and the desert, and I get down to southern Utah as much as possible with my family. I also see my sister—who has an Etsy shop of her own—once or twice a year. She lives in Hawaii and she's a big part of my inspiration. And I'm really influenced by the
stones
that I use. For a one-off piece, I might buy a stone from a private collection that could be from outside the US, but mostly I try to keep everything domestic and my footprint small.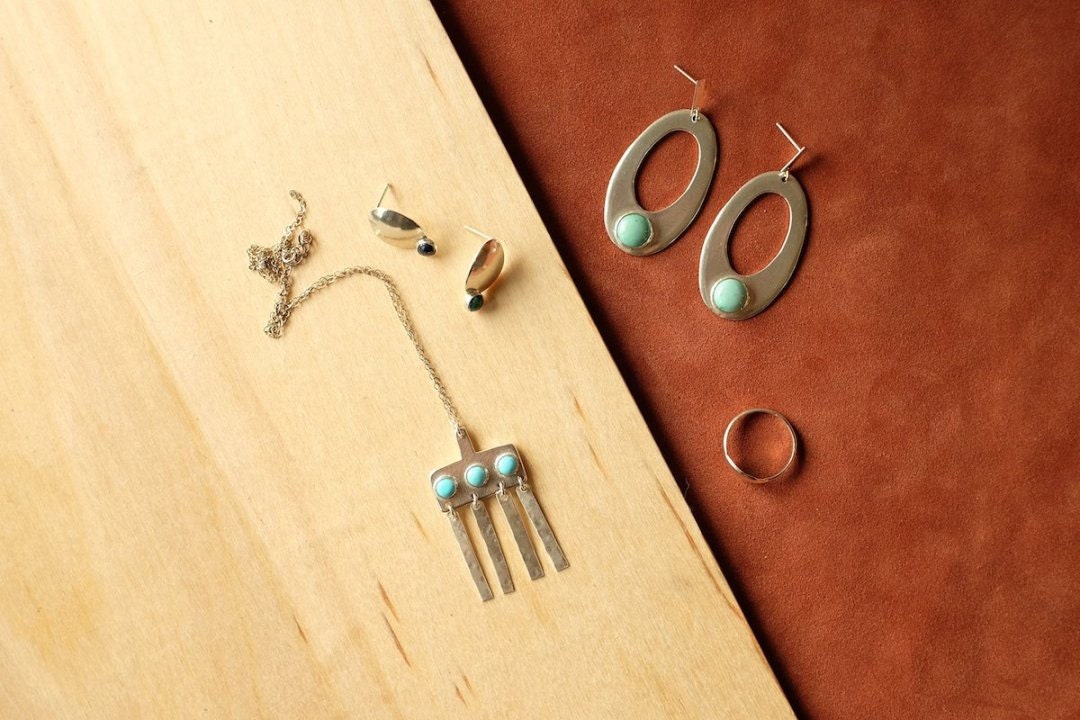 >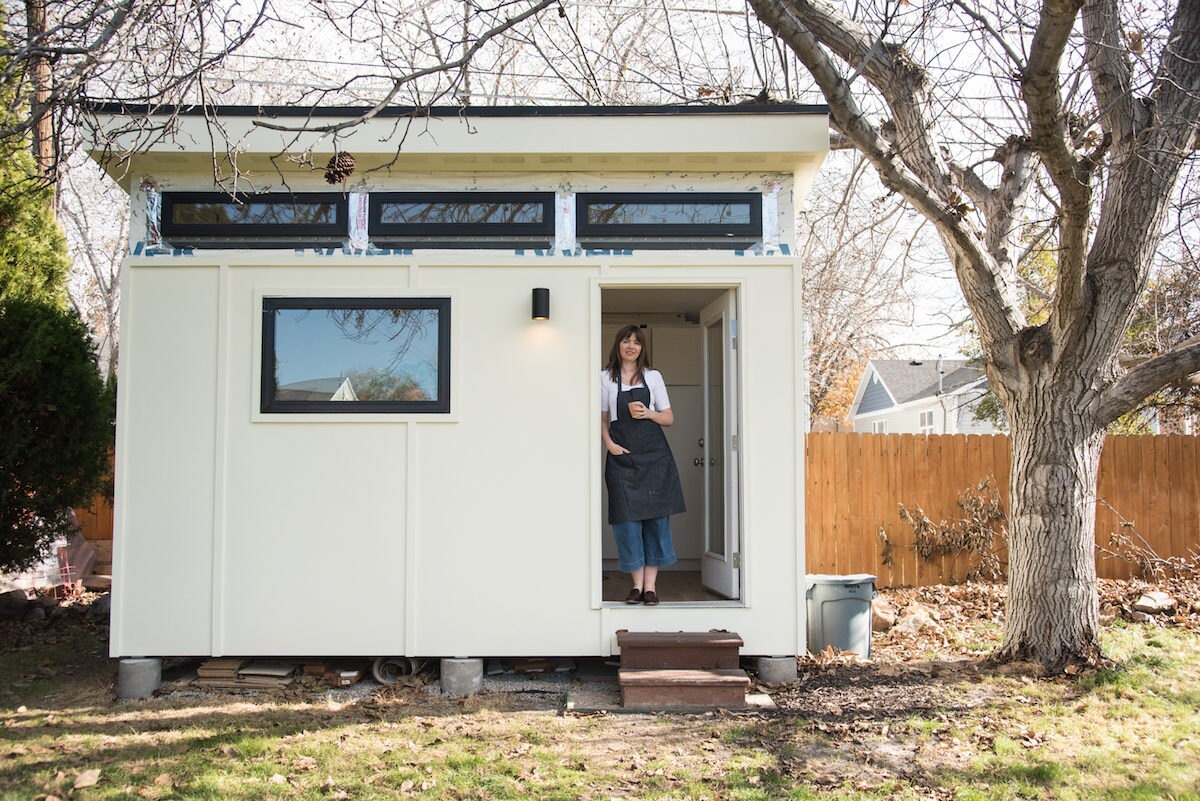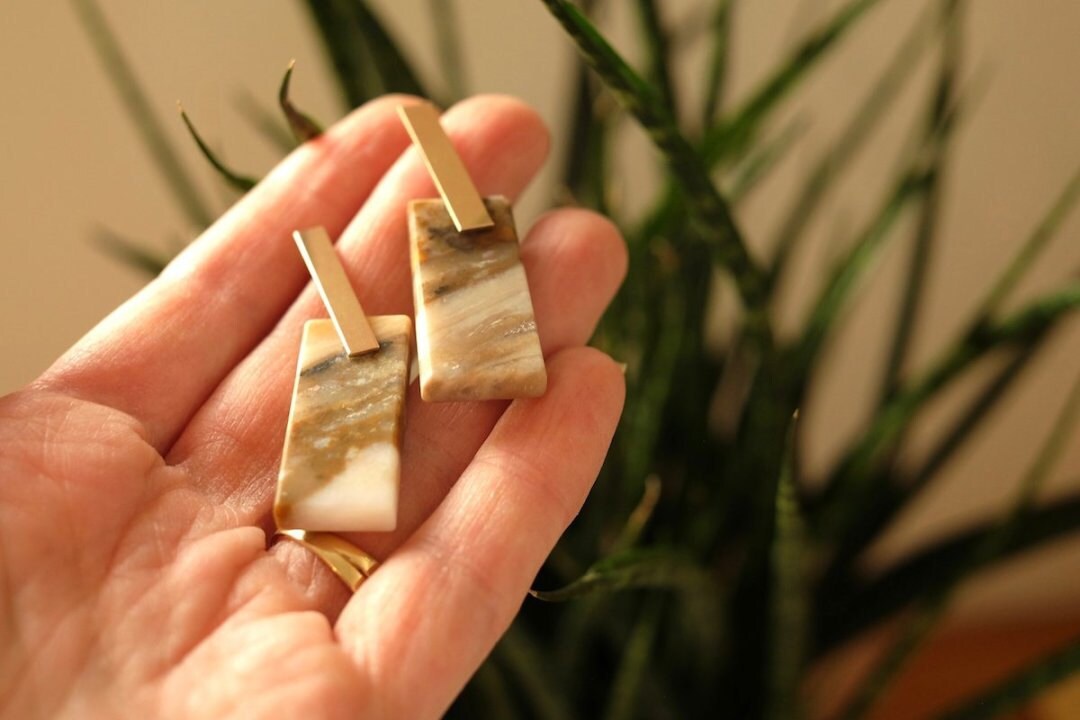 >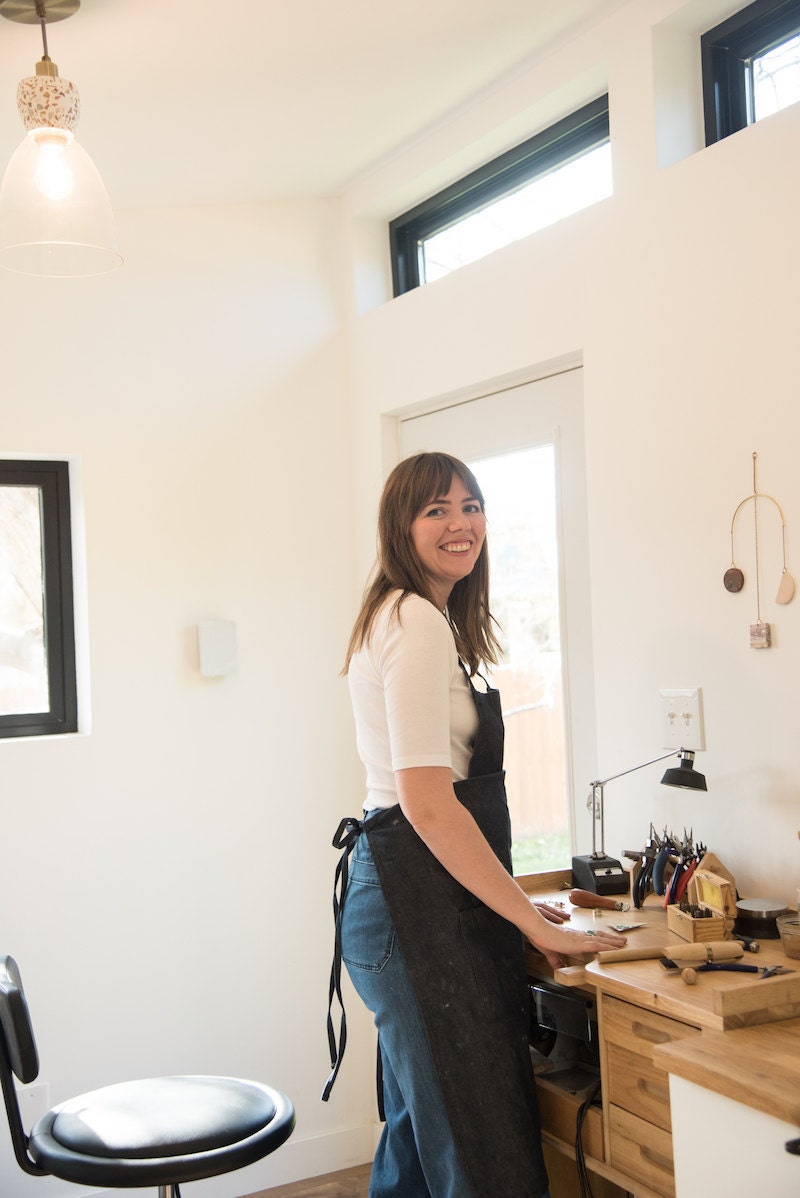 Speaking of stones, what are your favorites?
My personal favorite is
turquoise
. It's always a go-to. I also love anything unexpected and warm, like a beautiful rosy jasper.
And do you cut your stones yourself?
For some of
my pieces
, yes. If you're intuitive and creative, you can look at something, deconstruct it, and figure out how to make it. So I might cut the rock first, then do some silversmithing, and then do some riveting or some other cold connection. It's a lot of cobbling together, but that's what's so interesting to me about jewelry-making. You can gradually learn the progression from one technique to the next. It's a never-ending craft.
Let's talk styling. Do you have any suggestions for holiday accessorizing, like dressier pieces for special dinners or cocktail parties?
The
Ode earrings
 are great for parties because they really stand out. Those are statement pieces. If you want something more delicate, the
Double Link earrings
 are a good choice. They're made from faceted vintage chain so they really catch the light. And don't forget that you can wear jewelry in your hair! My 
barrettes
are really popular and a fun gift. They're great for short hair, and if you have longer hair you can pull it all the way up or halfway up. I used to do hair for a living, and with these you can't have a bad hair day ever again.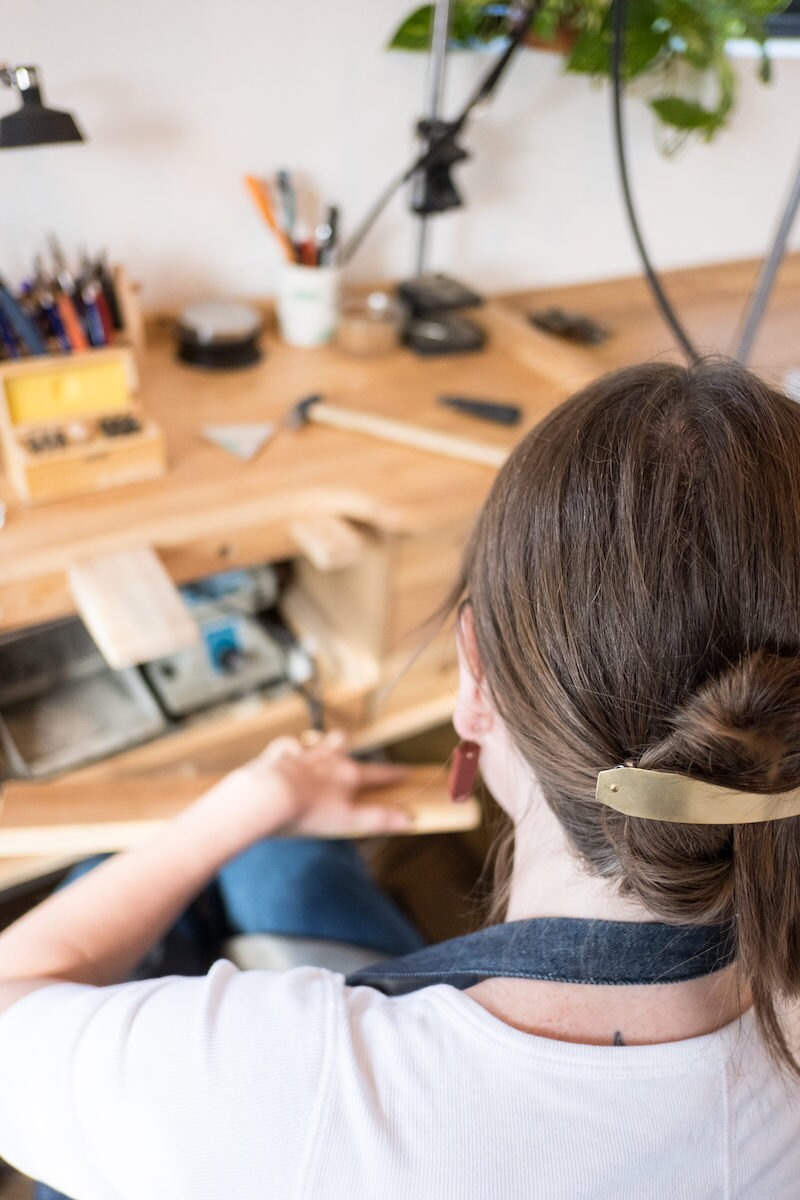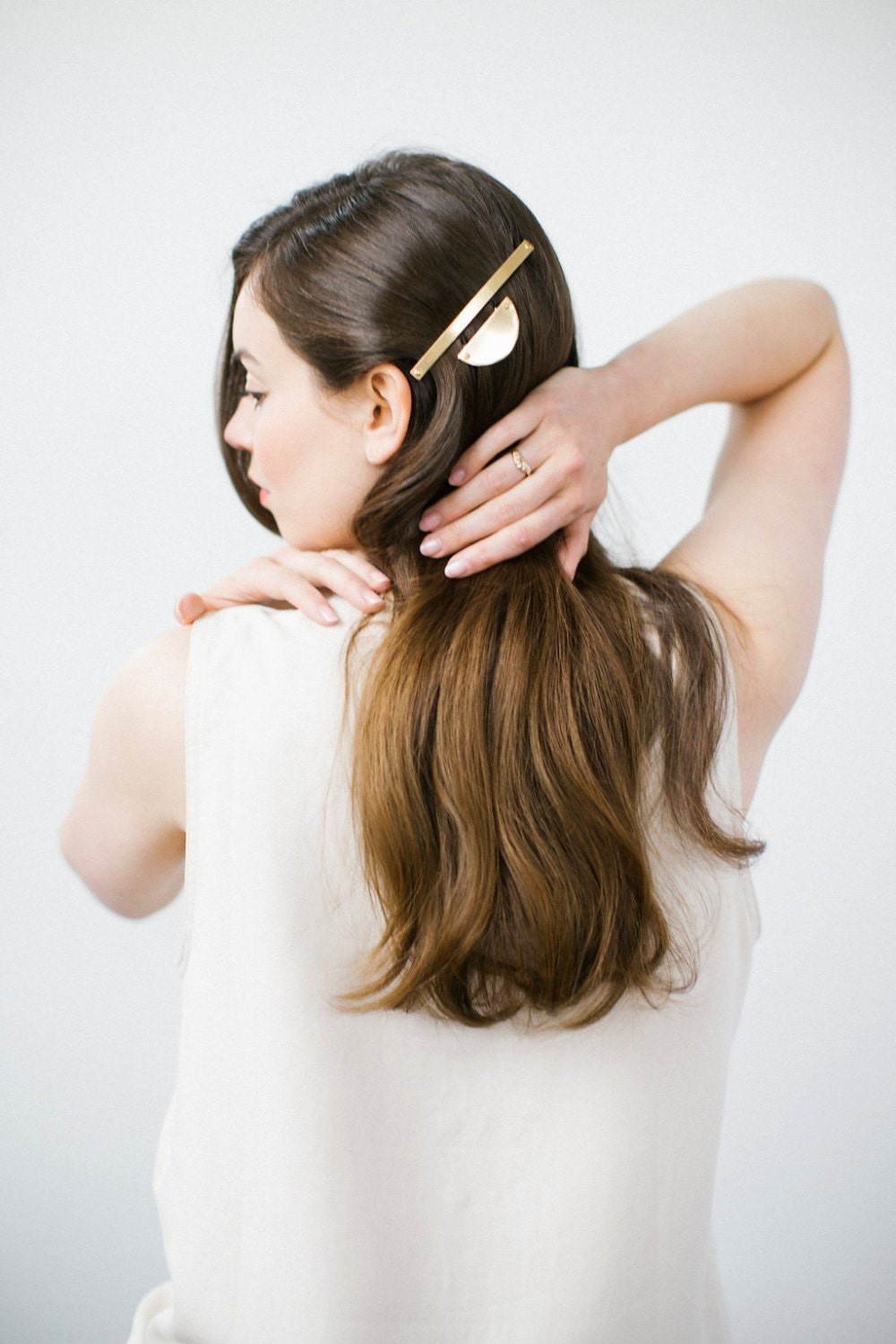 >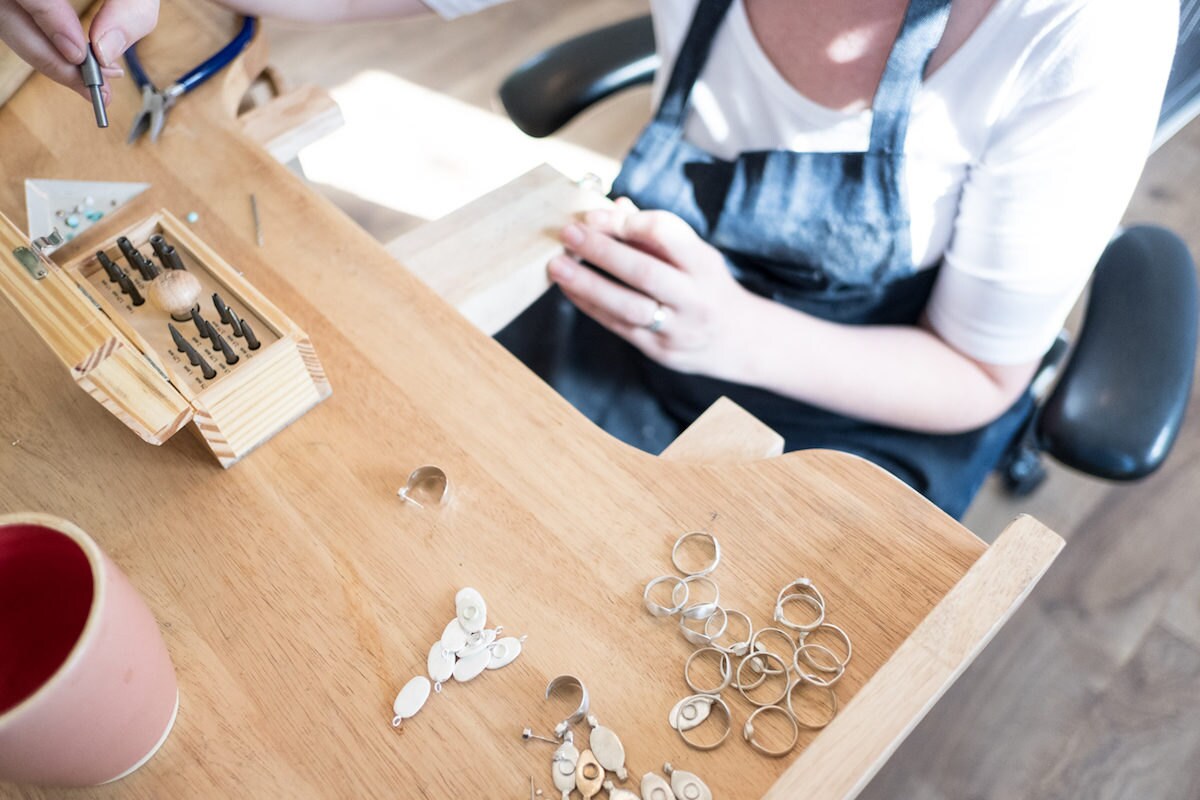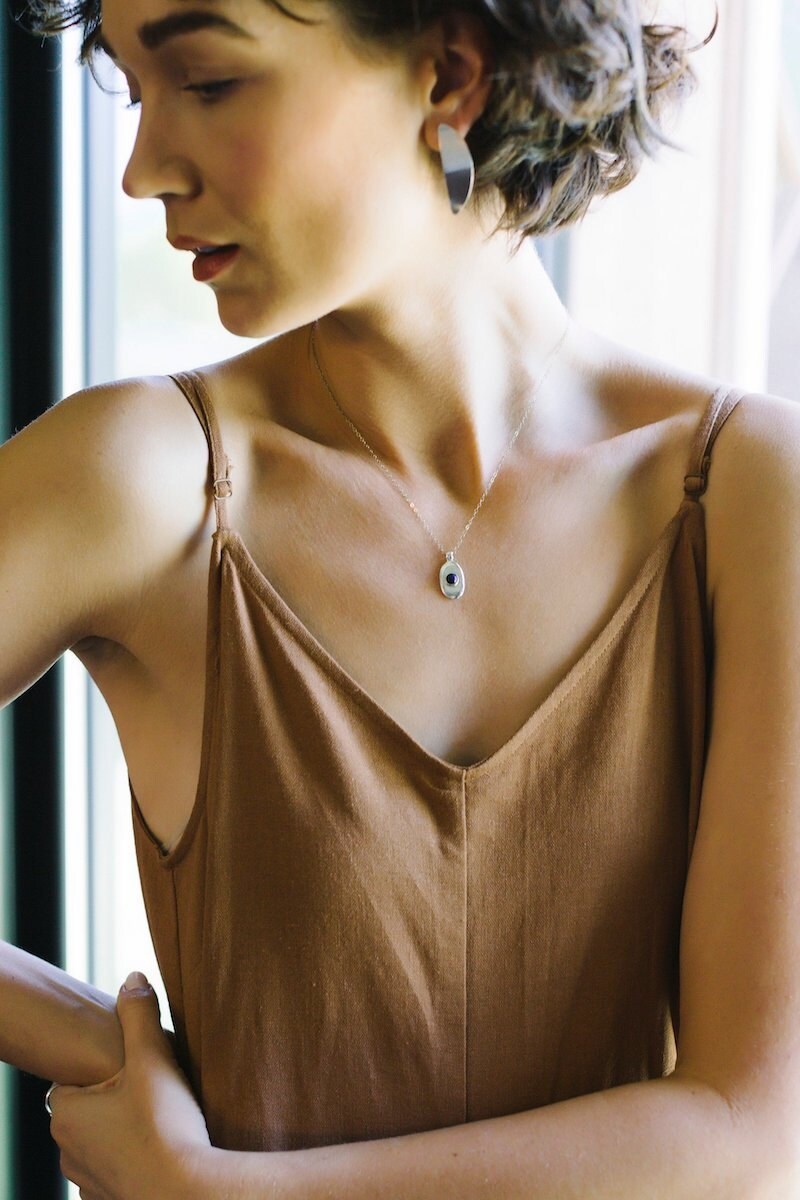 >
What are some of your most popular items?
The
Pod earrings
are really popular because you're getting a two-for-one. You get a detachable stud you can wear alone or with a dangling piece you can place either in front of or behind your ear. And you have your pick of stones from the US in either sterling silver or gold-plated.
Do you do custom orders, too?
I do! They take a little longer, but they often have a lot of personal meaning. I had a customer who met and married his wife in Arizona and then they moved to New Mexico. He gave her two gifts to symbolize their relationship and their move: a
Pod ring
 with copper calcite from Arizona and a
Sonnet necklace
 with azurite malachite from New Mexico. That was the sweetest thing. I had another customer who became a friend who loves rockhounding in the desert. She finds flint or other small rocks on her trips. I've probably made six or seven pieces for her that she's given to friends.
Your stones are definitely standouts, but what can you tell us about your choice of metals?
I work in sterling silver, gold-filled, brass, and bronze. Brass and bronze are great materials—they're fairly economical and super long-lasting. Recently, I started offering the option of having your brass and bronze pieces plated in silver or gold. Brass and bronze oxidize and turn darker, and some people like that look, but others want a piece to be shiny forever. Plating will help keep the shine if that's what you like.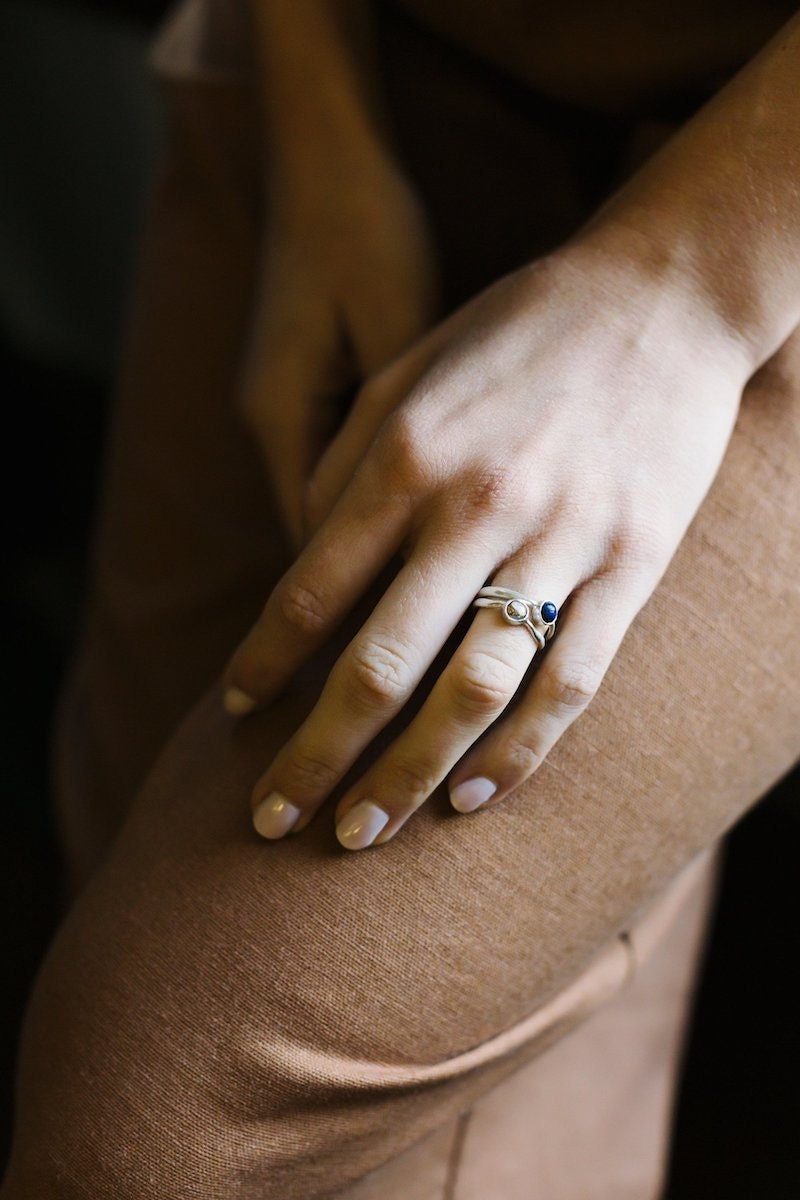 >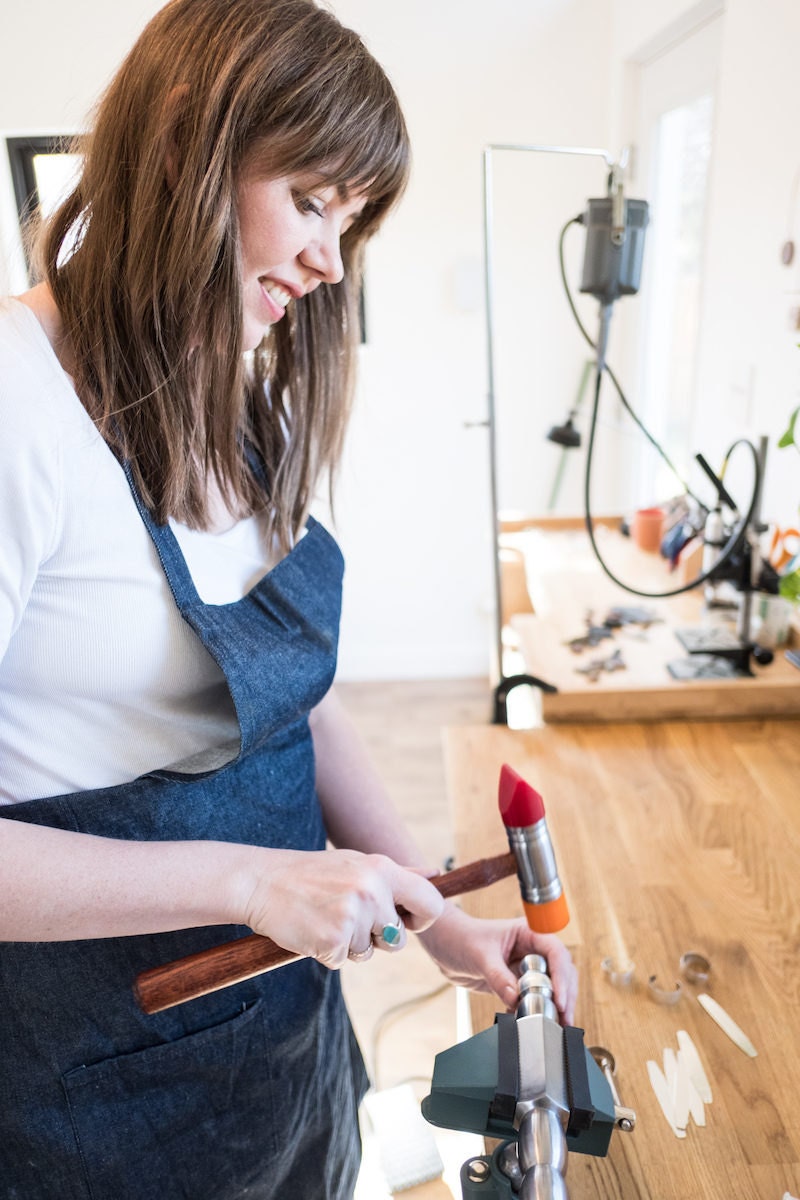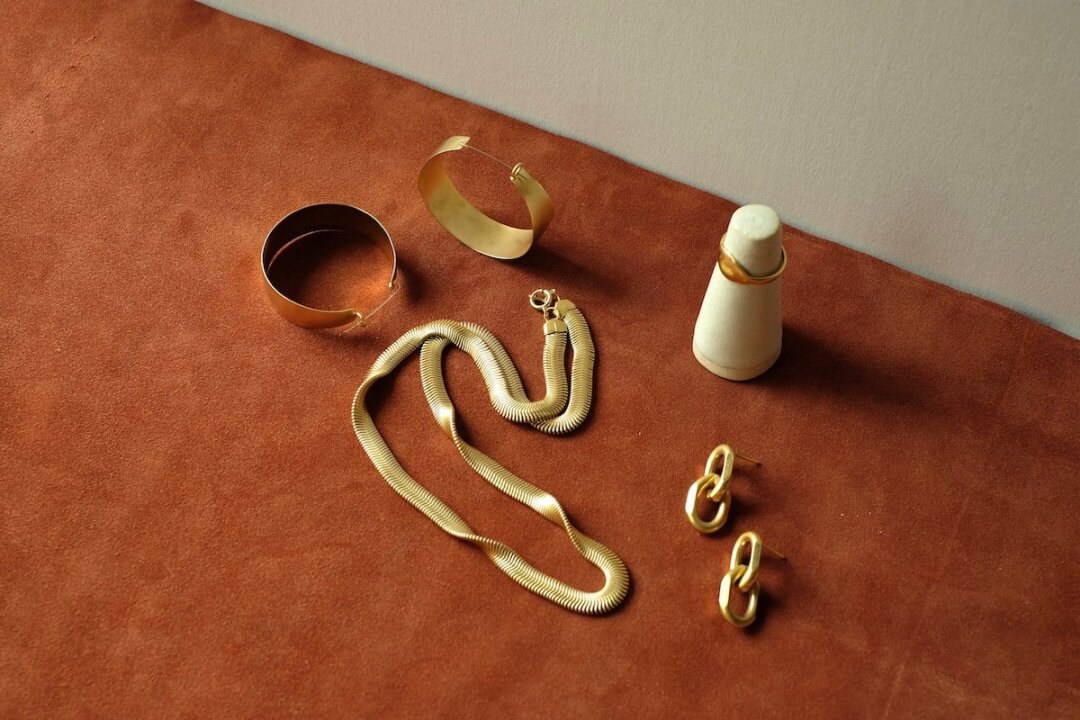 >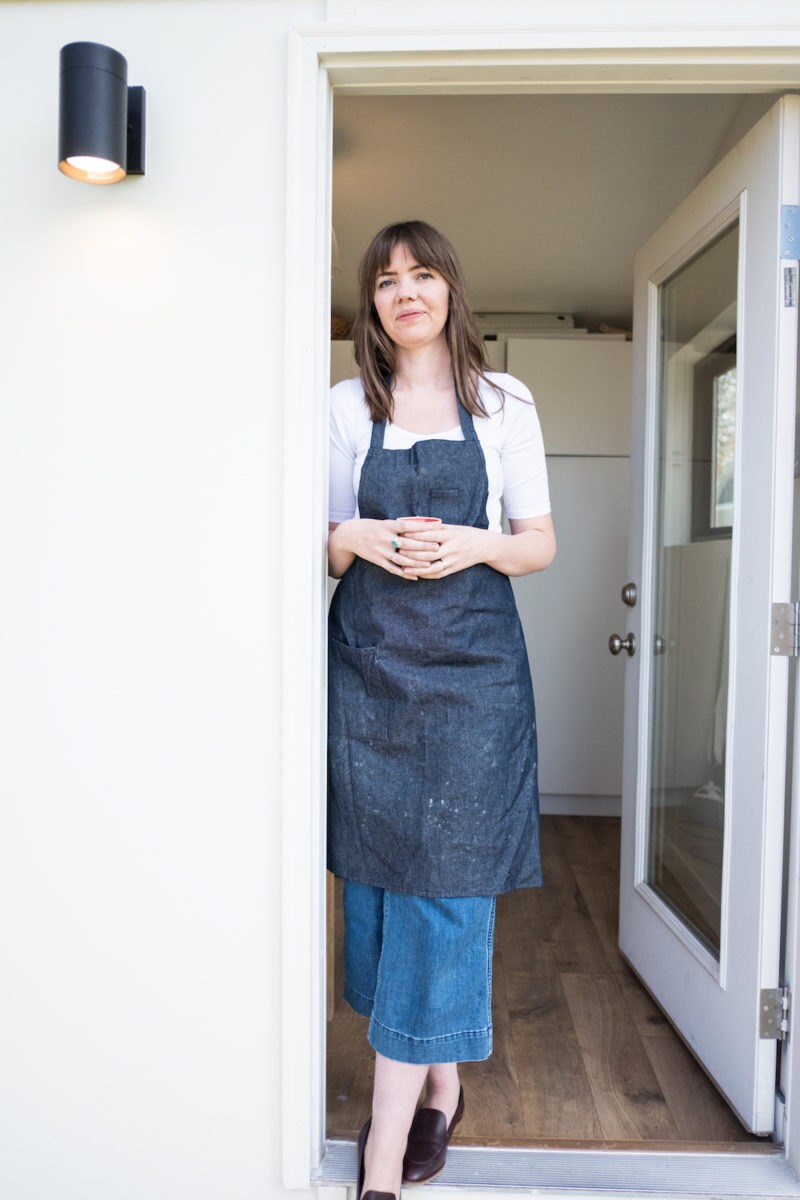 Since gift-giving is currently top-of-mind for shoppers, do you have recommendations for last-minute holiday gifts?
Lots! I tend to keep most everything in stock, so I'm ready to ship quickly. I also have some one-of-a-kind pieces made from stones I cut myself, like my
turquoise hoops
. Unique items can be hard to find at the last minute so those are a good choice if you want something special.
What's next for you?
As an artist, I'm experimenting with high-end inlay work. Business-wise, someday it might be fun to have a little storefront in a nice neighborhood in Salt Lake or a shared space with another maker. I want to make more interesting, unique, high-quality goods. But I don't want to grow to the point where other people make my pieces. I always want to be hands-on.
Follow Sarah Safavi on Instagram.
Studio photographs by Ann Marie Vivienne and product photos by Jessica Peterson.