by Aleksa Brown
Catherine and Nate's designs are inspired by nature and their off-the-grid lifestyle in British Columbia.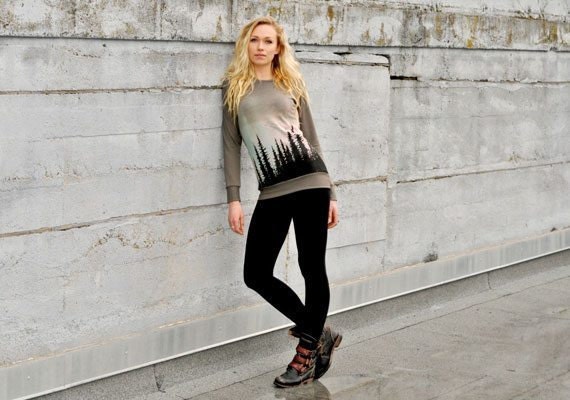 The story behind artful handmade clothing line
Sea of Wolves Design
starts at a coffee shop. That's where Catherine Gaudreault – who was working as a fashion designer at the time – first saw artist and graphic designer
Nathan Stewart
. "I fell in love with him instantly," she says. Several years later, the couple has built a life and a business together, combining their creative talents and a shared passion for nature with the desire to create affordable clothing locally and ethically. We called Catherine at their studio in Nelson, British Columbia to learn more about 
Sea of Wolves Design
.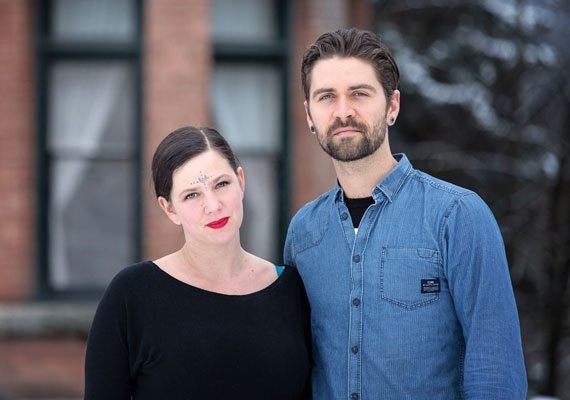 How did Sea of Wolves Design get started? After Nathan and I met and fell in love, it became our dream to create and produce a clothing line with art on it, made locally. We started playing with art, images, hand-painting, and building silkscreens. There was a lot of trial and error involved.
How has your business evolved over the years?
We launched Sea of Wolves Design on Etsy in 2013, but it didn't get busy until 2014. Last year, we moved into a 1,600-square foot space in the heart of Nelson and hired four employees. We just keep growing, and we need more and more people to help us. We are happy to be supporting our local economy, because staying local is really important to us.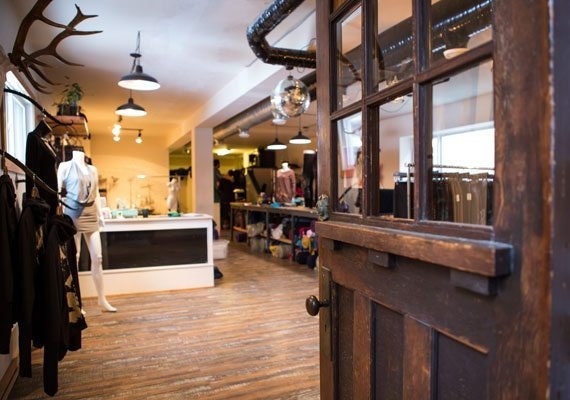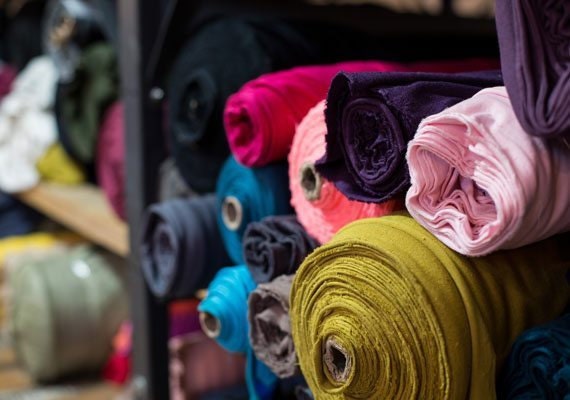 Speaking of local – what's Nelson like?
Nelson has about 10,000 people in the surrounding area – there are lots of little communities. It's a big ski town. Lots of nature. Very "West Coast" as well: it's got healthy food, and lots of free-thinkers, artists, and entrepreneurs.
What inspires the art on your clothing?
Our work is about bringing people's awareness back to nature. That's really important to us – the magic of nature. Also, the magic of us: as people, we aren't spending enough time outside, and we're forgetting who we are. We want to bring that awareness back.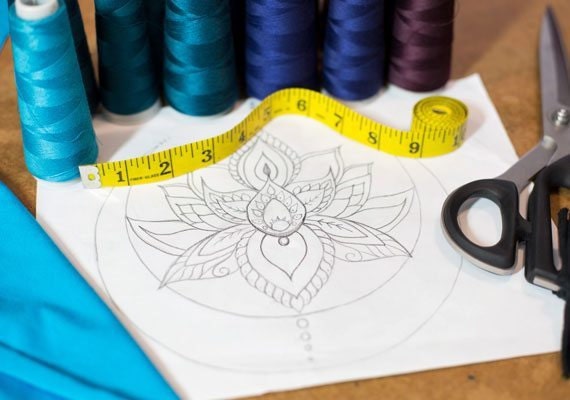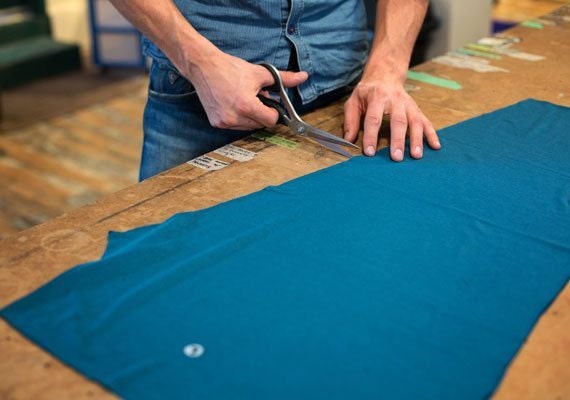 Can you expand a little on the idea of bringing people's awareness back to nature? Nate spends a lot of time in the bush, hunting, fishing and just walking around, and I think that quietness is kind of like his religion. Being outside in nature and having that peace and quiet – just kind of removing yourself from the world, which is so complex, and geared around technology — it's really important that we spend time doing that, because otherwise, it will be gone. You make a lot of active wear. Do you do yoga? What inspires the clothing itself? I guess originally what inspired me is the idea of women feeling comfortable to do anything in their clothing, whether they're pregnant, breastfeeding, working out, going to yoga, or going out on the town and wanting to look different. Because we're limited in our manufacturing techniques, we keep our designs fairly simple and modest. It takes a while to produce complex designs here in Canada. If we were producing in another country, we could have really, really complex designs and it would cost us almost nothing to make. But we don't really believe in doing that. So we keep the designs a bit simpler, and we really want to emphasize the art.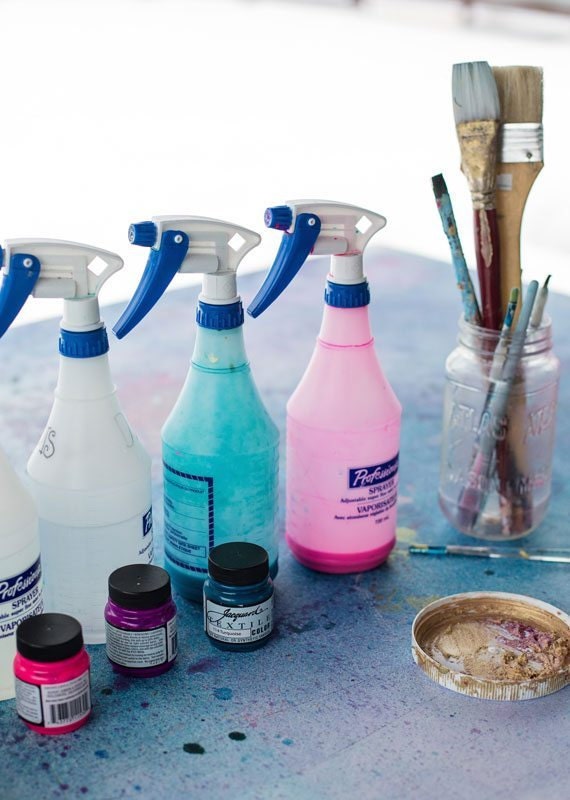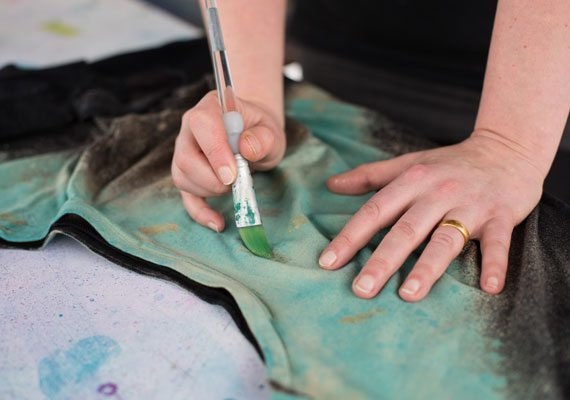 What's a normal day like for you? We live without any Internet, so we don't get to work at home. We live where there are grizzly bears and stuff like that – it's about 12 kilometers outside of town. So we get up and take our kids to school or daycare in the morning, and then we come to our studio. A normal day is spent cutting and hand-distressing lots of tights (usually outside), then bringing them back in. Then we print on them, and take them back out for hand-painting. After that comes heat setting, packing up packages, and running our little shop. We do wholesale too, so we work constantly. Wow, you're busy! What about the design process for transforming something from a sketch on a piece of paper to a print on fabric? What's that like? Sometimes Nathan sketches an image, and it's the perfect size to go on the side of a leg. But then other times, I'll give him the pattern piece to fit the art more to the contours of the body. That's kind of where we're moving – having the art complement the shape of your body, rather than just putting flat art on something.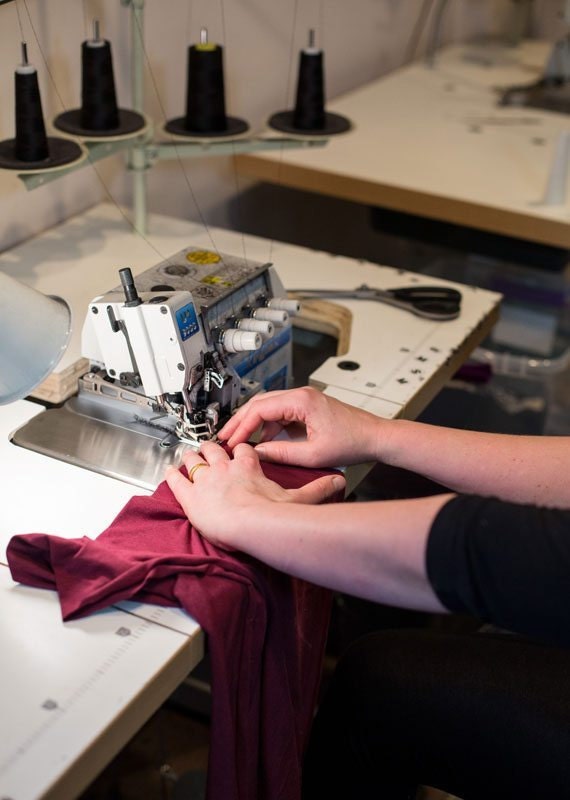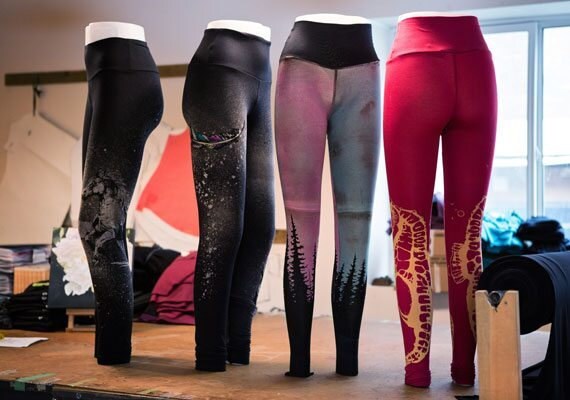 Have you ever seen your work out in the wild or on a customer's Instagram?  Yes – sometimes we'll be out to dinner, or we'll be in a different city, and we'll see somebody wearing our stuff. That feels amazing. I have a hard time not saying something when that happens, like "Cool! We made that!" It feels great to know that it's wearable, that it fits a lot of different body types, and that people can shop online and our stuff will fit because it's stretchy. What are some of your goals for the future? This year, we're going to be doing guys stuff and lots of T-shirts. We also want to start making hats – that's a big one. And to really ramp up the art, and the hand-painting, and the personal touches on the pieces. We are really excited about that.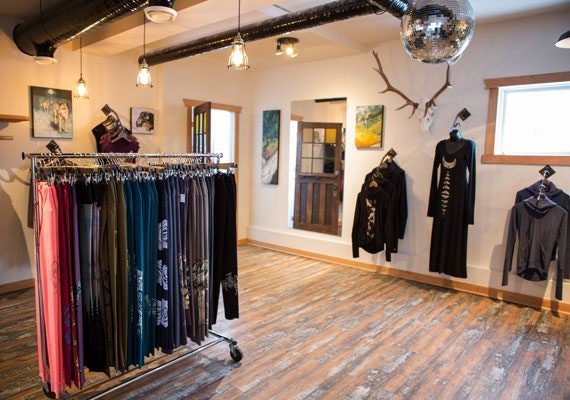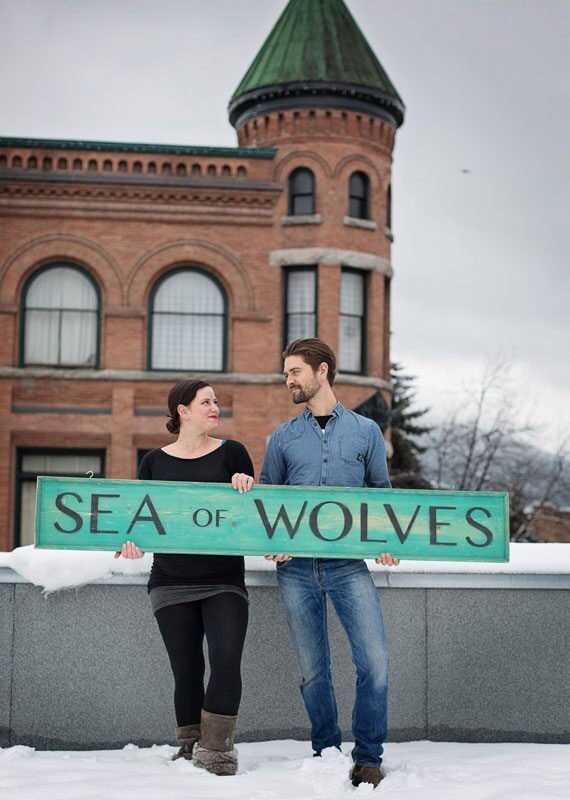 Maker and process photography by Lisa Seyfried; header image by Marc Randall.