Embroidery artist Rebecca Kneale's custom wedding keepsakes — father of the bride tie patches, something blue dress labels — strike the sweetest note.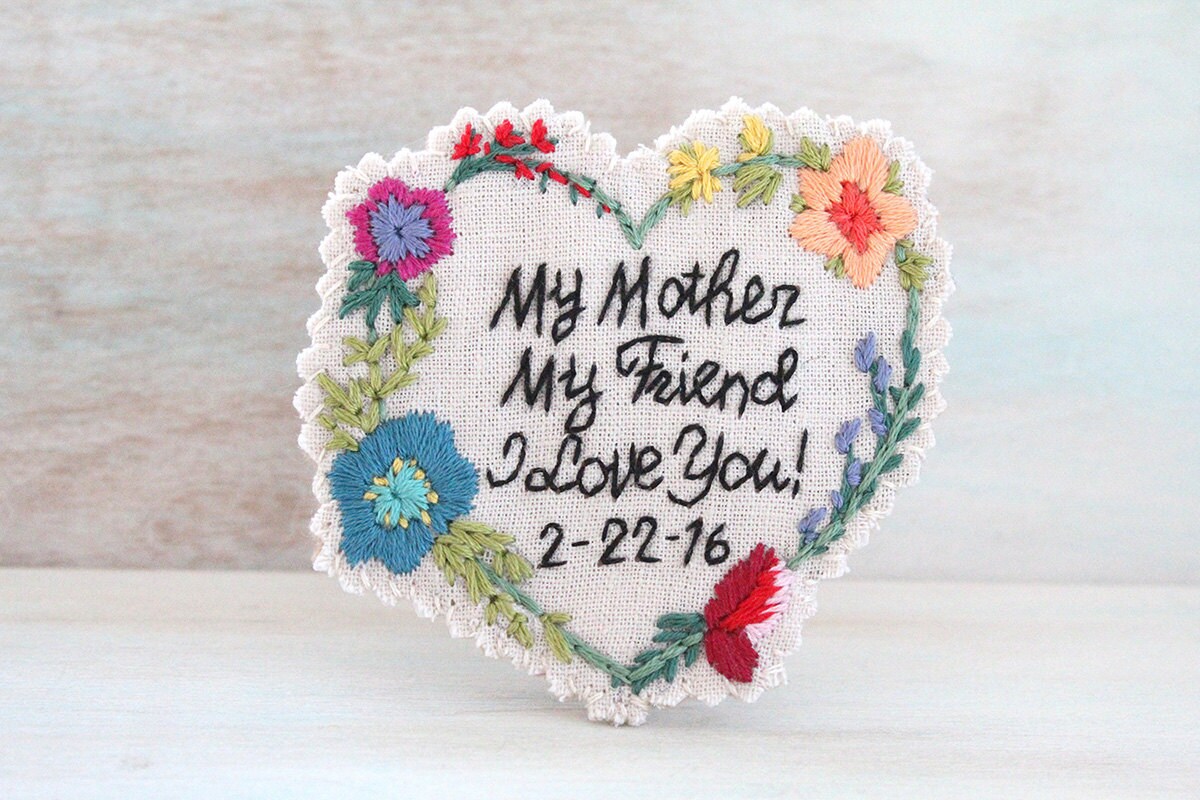 Rebecca Kneale has come home, both literally and professionally, but the road was not without some bumps along the way. "I had a career in the corporate world," she says. "Then, in 2008 it all went bust and I couldn't find another job in my field." It was a challenging time, but also an opportunity to imagine an entirely new approach to work. "I've got three children. I like being with them. So I had to consider something different. That's when I started working as a professional photographer." This busy, creative field was exhilarating — "I bet I've taken a million pictures," she says — and led to more ideas and a greater confidence in her skills in photography and beyond. "I just wanted to make things," Rebecca says. As the ideas flowed — first for a line of handmade dolls, then embroidered necklaces and personalized wedding keepsakes — she began to see that she could master the skills she needed for her next journey: opening her own Etsy business,
Sew Happy Girls,
 which now supports her.
Read on to learn how Rebecca launched and developed a successful handmade business and shop the Sew Happy Girls collection.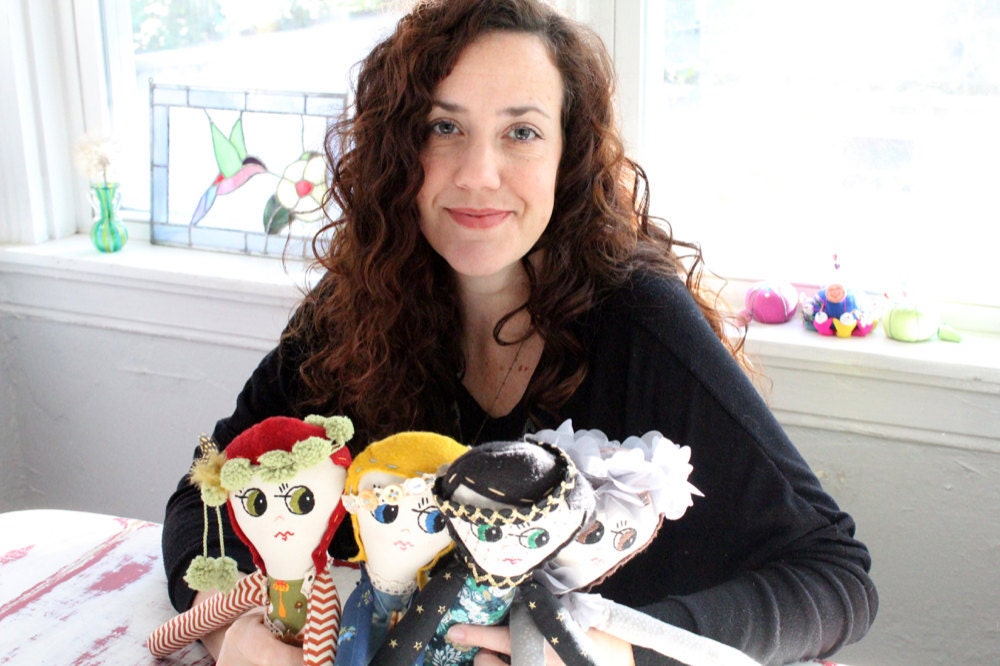 Tell us how you started Sew Happy Girls.
I had an idea — just a dream — that I wanted to make
dolls
. I thought, "I do all kinds of creative things. I'm going to make dolls now." I wanted to embroider the dolls' faces, so I watched a lot of lessons on YouTube and I taught myself how to embroider. I opened my Etsy shop, but I never sold a single doll. The doll market was saturated and I was new to Etsy and didn't know how to get seen.
What did you do next?
I didn't give up. I tried other things: I started doodling and making embroidered doodles of things like flowers and deer. Then I wondered if I could sell
embroidered necklaces
. I had never heard of embroidered necklaces, but it turns out there was a market for them on Etsy. And they sold! I remember where I was when I got my first Etsy sale. I was in Target and I got a notification that I had a sale. It was absolutely thrilling! After that, I started adding things to my shop, trying new things. I loved every second of it. It was a very dreamy time for me. I just wanted to try new and different things to see what would sell.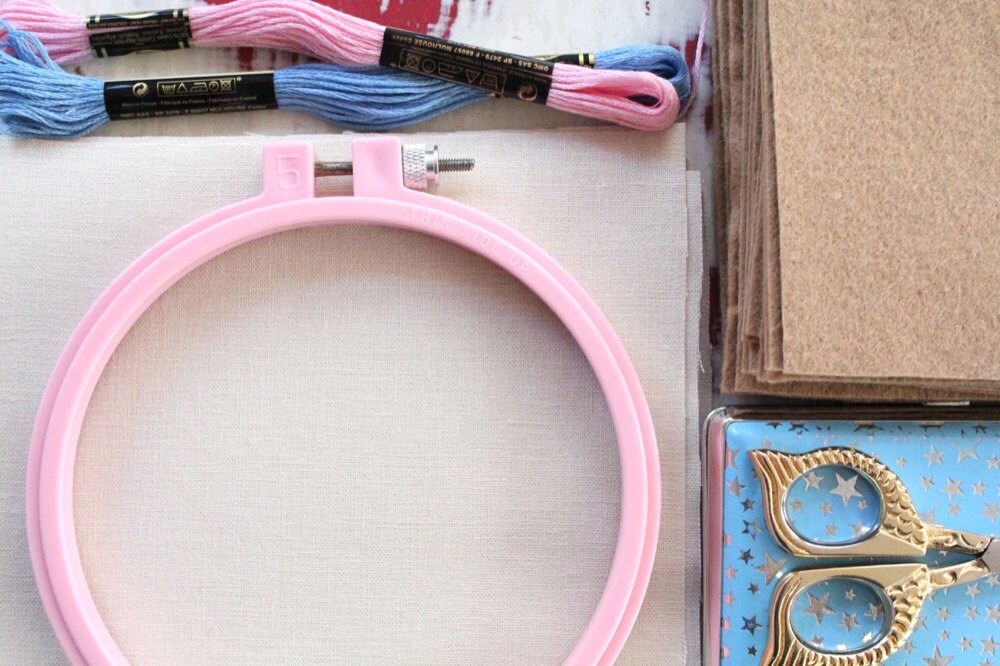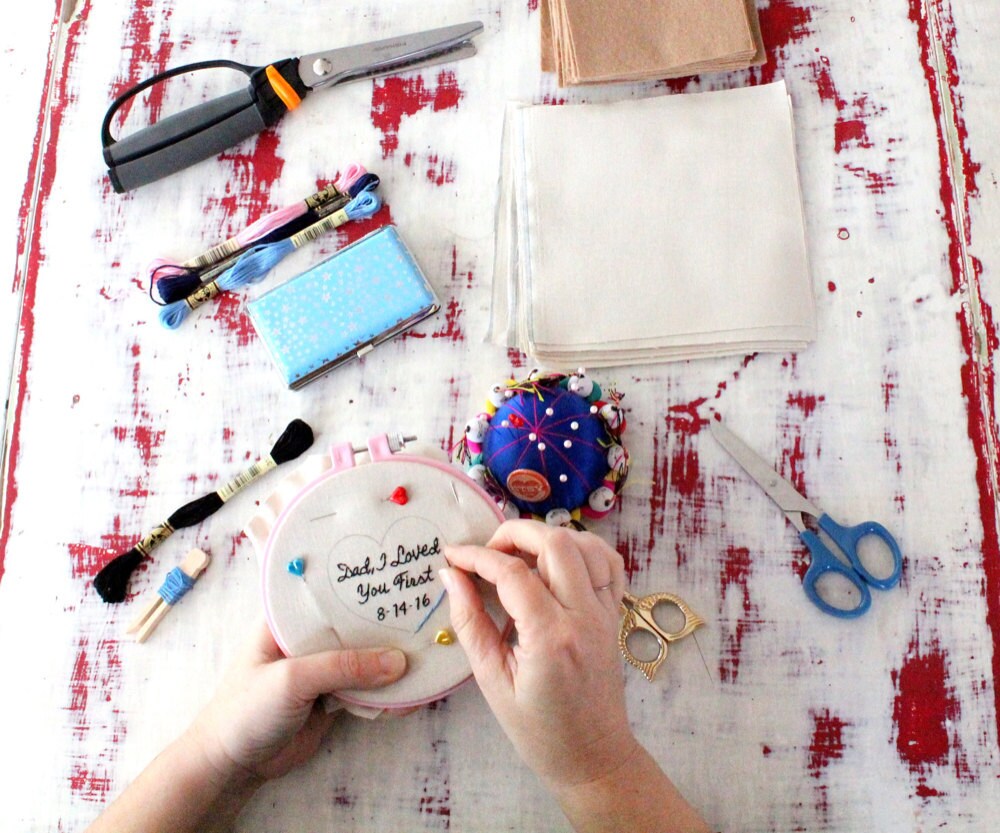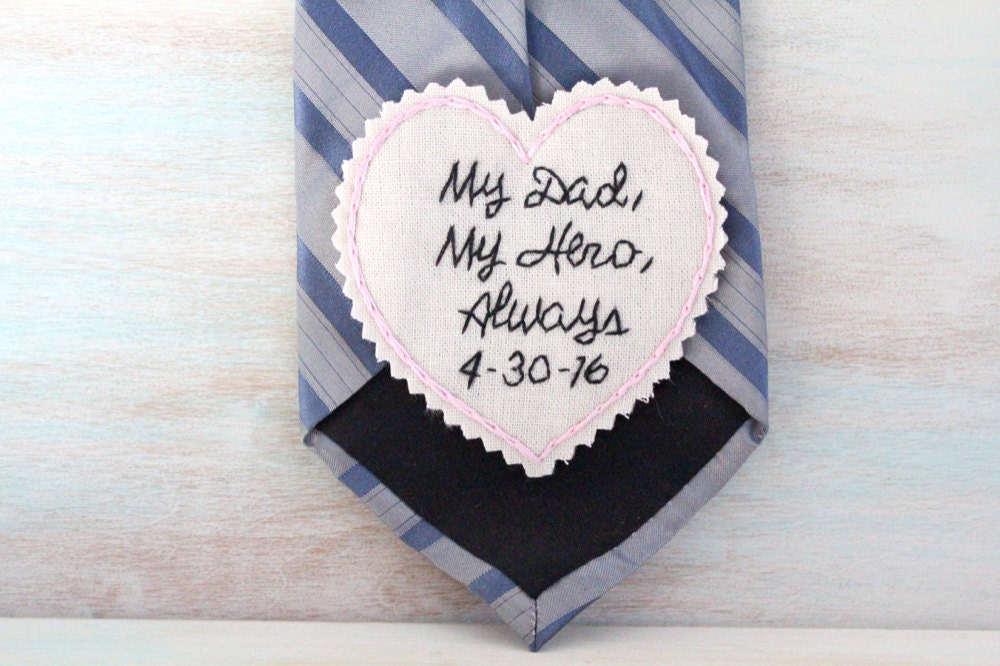 How did you come to design for weddings?
I had been doing embroidery for almost a year. A friend was getting married, and she asked me to embroider the wedding couple's initials on the groomsmen's ties, and stitch a message on the back of her groom's tie. What do you say at a moment like this? You don't know if you can pull it off but you just say, "Yes!" On the groom's tie she wanted, "I'll always love you," with a heart. I put it all together on a
patch
, and when I held it up I thought it was pretty cool. Would anyone on Etsy like it? At that time, I didn't even know what to call it. There was no market, no niche, I didn't even know how to tag it.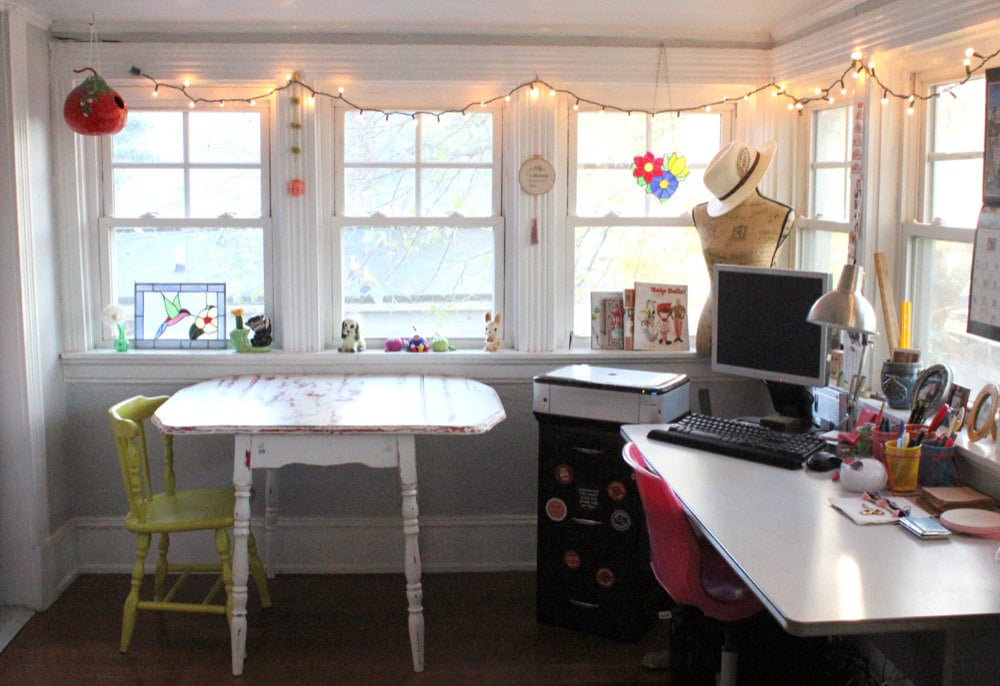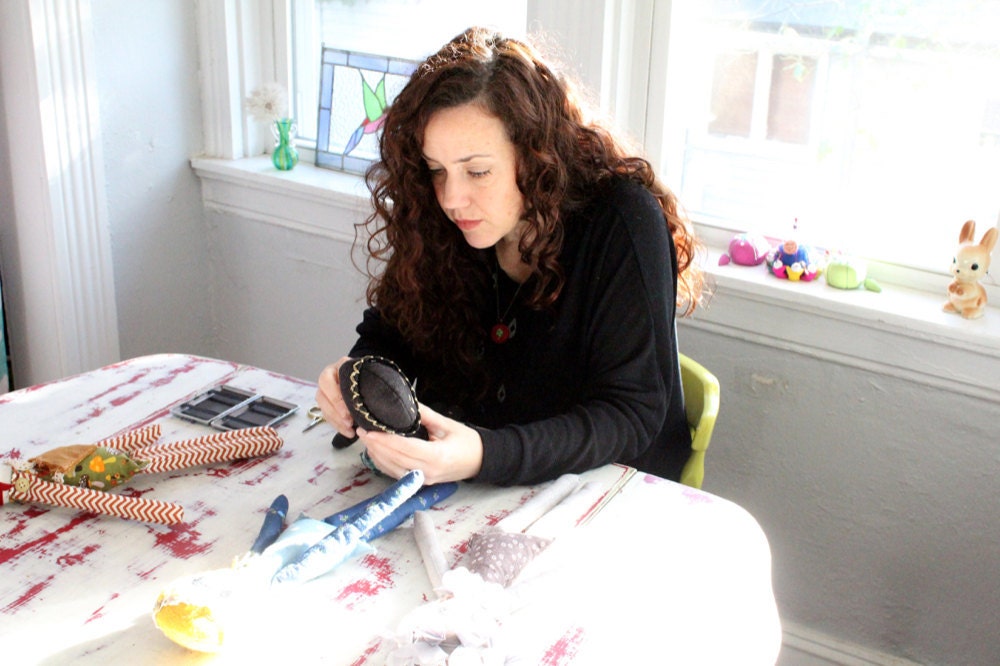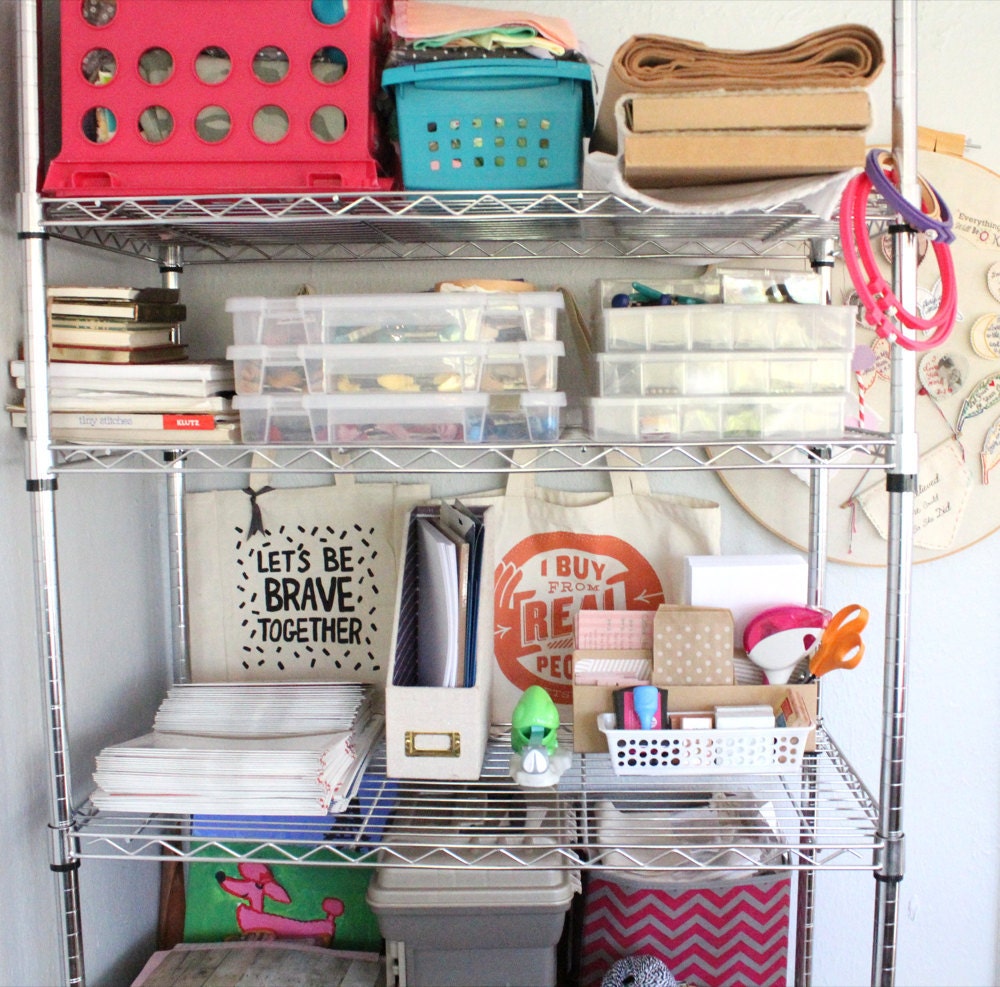 Then what happened?
I listed that patch, and it sold the same day! The next day I sold another patch. Then I started getting a lot of convos with questions. Could you make one for my Dad? Can you write this, can you write that, can you do it in my colors? I started right before Father's Day, and by August 1 I was absolutely swamped with orders. Since then, I've been steadily moving on.
A lot of the items listed in your shop are geared toward the guys in the wedding party — for the groom and the father of the bride. That's a bit unique for a wedding shop, isn't it?
Yes, and I think that's why they're so popular. My customers want
something special for their men
. Dads are hard to shop for. Brides ask for something sweet like, "I was once your little girl but now I'm grown up." They want to put those two ideas together in a sweet way. And they love that everything is handmade. I draw every heart. I stitch every stitch myself. I can't believe it myself sometimes, how many lives it has touched.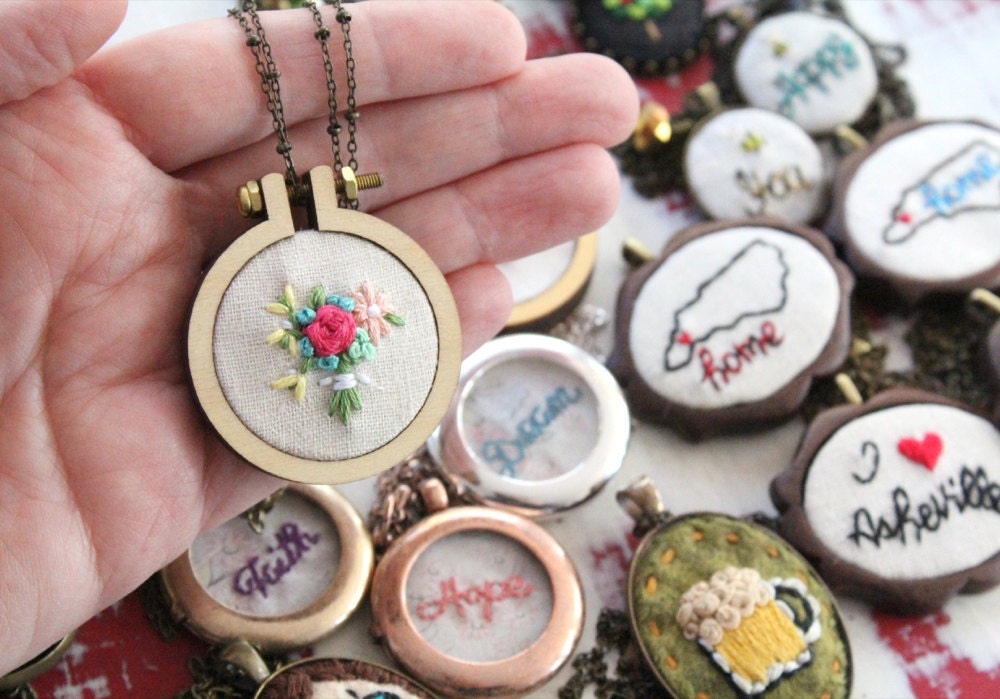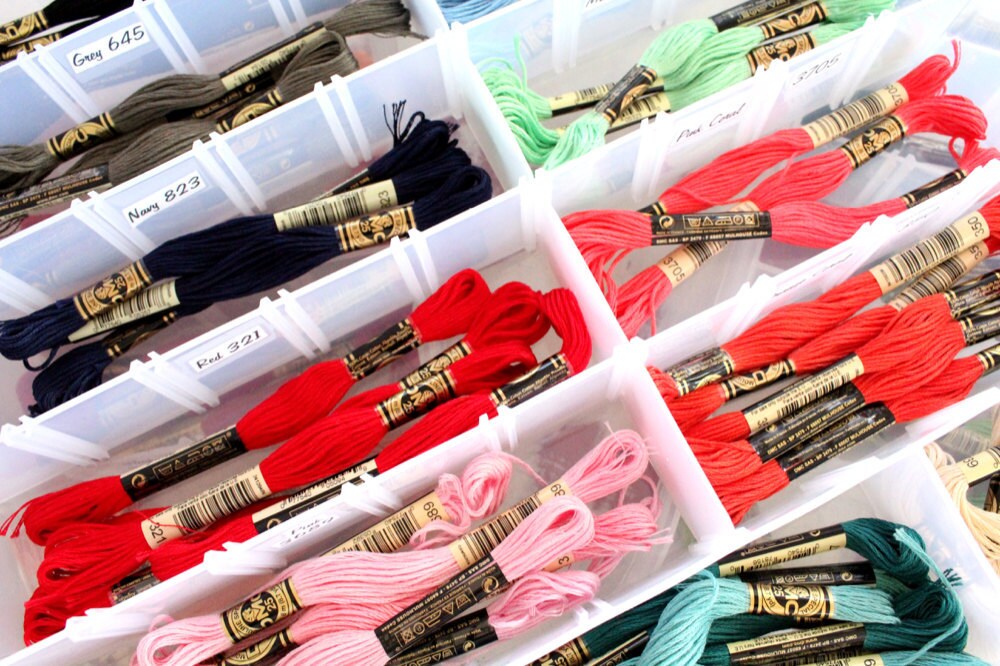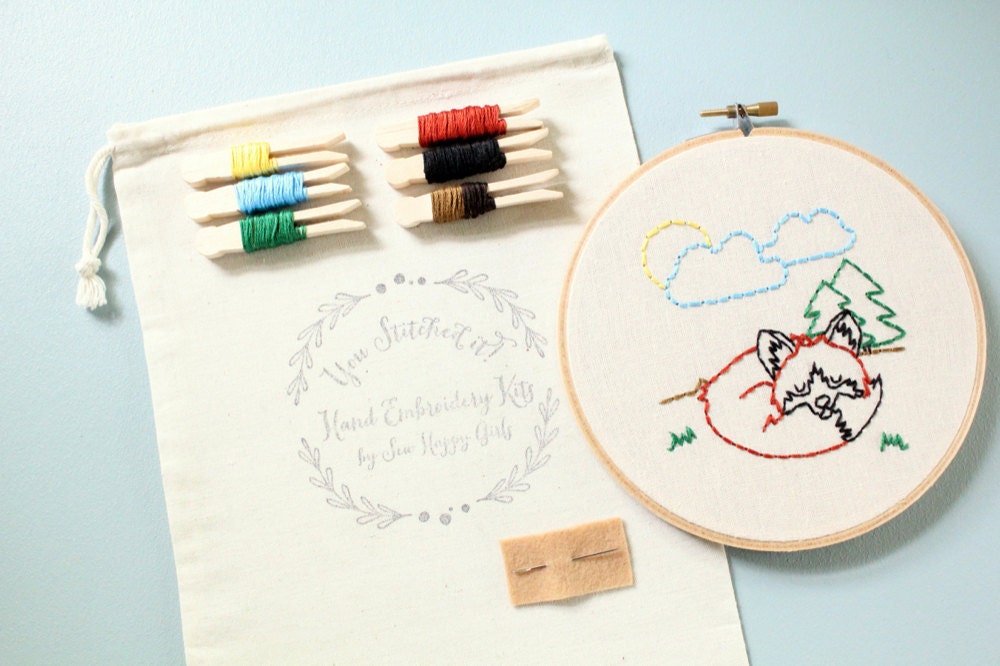 I think you have about the best solution for "something blue" I've ever seen.
Something blue
was my foray into the women's side of patches. Men contact me in secret to get something blue for their bride. I want to share the love with everybody.
Weddings can be showy affairs, but many of your items are something of a secret — something that is hidden and nestles behind a tie or under a hem. That makes them very intimate, doesn't it?
That's the thing I love the most about it. It's such a moment, such a memory. I hear things like, "I've never seen my father cry, but this did it to him." It really makes you stop and think about that moment, and what the people in our lives mean to us. It's such a sweet, tiny gesture, and so loving.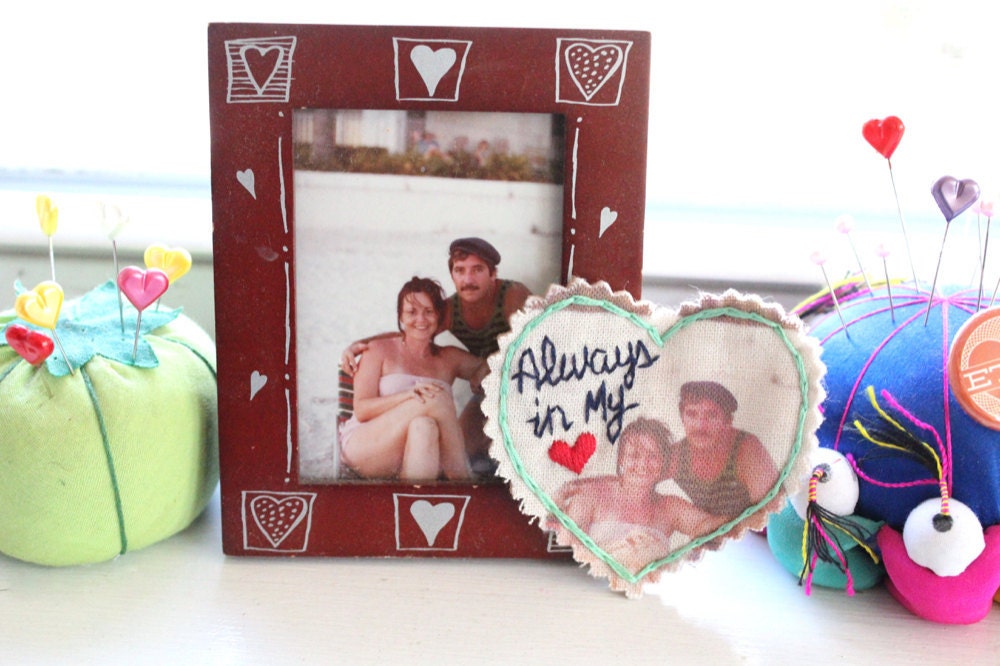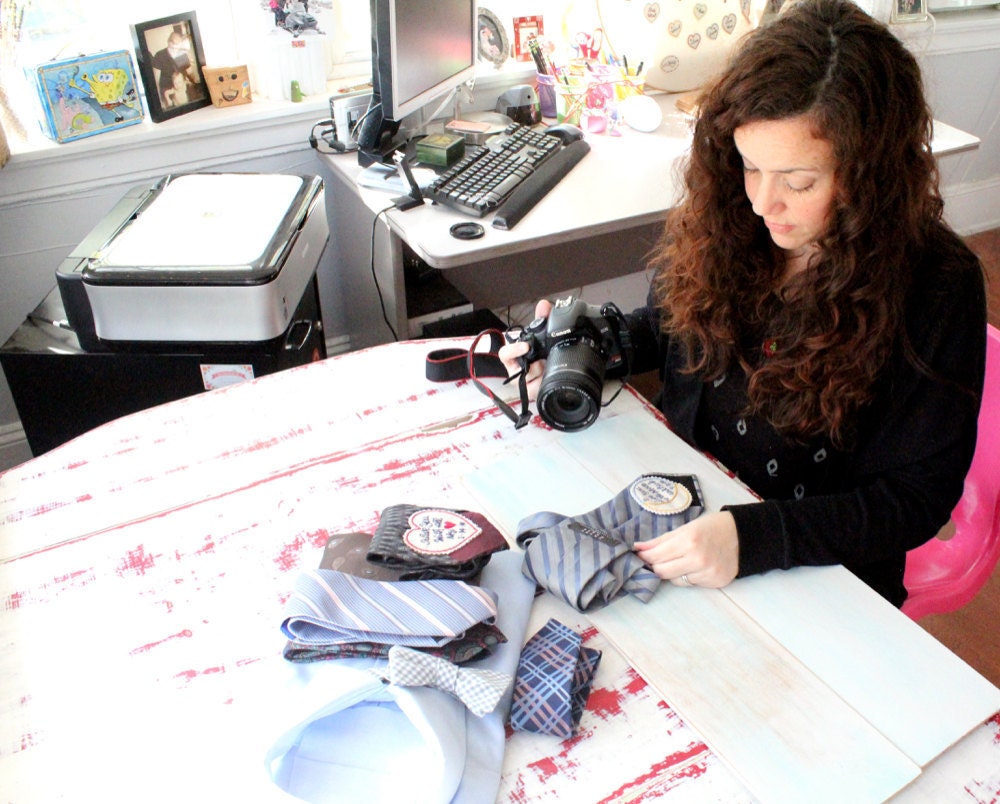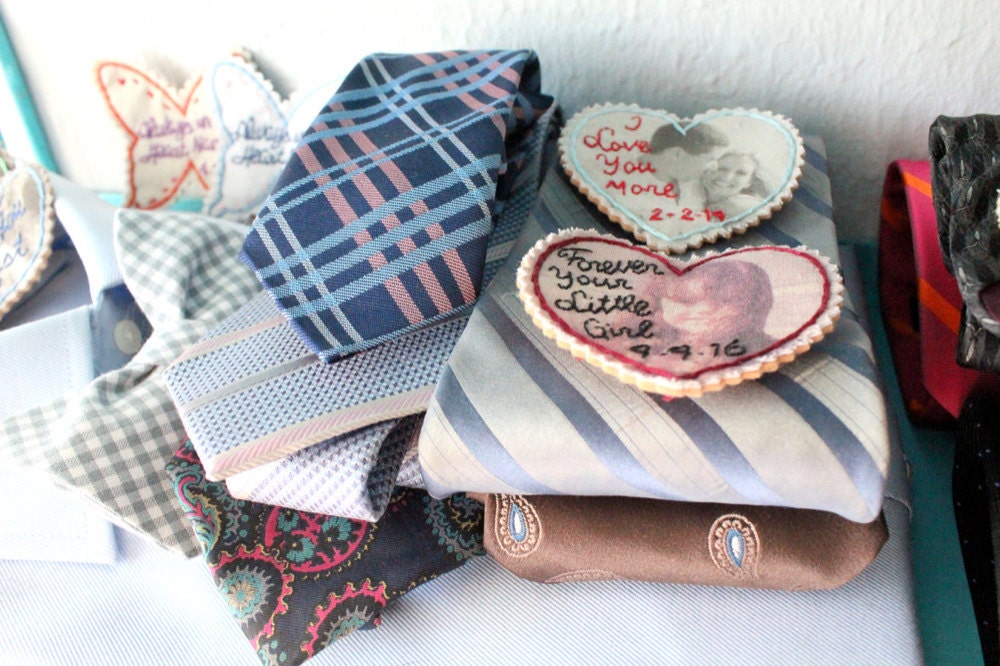 The portrait patches are especially intimate.
Someone asked me for a
remembrance patch
 with a portrait of her departed father stitched next to her heart inside the dress. These patches are for people who have lost someone they want to have with them on their wedding day. I don't share much about them online because they are so personal. People send me photos that I print on fabric, and then I stitch on the photograph. I was a photographer before I started my Etsy shop, so naturally I really love the photos.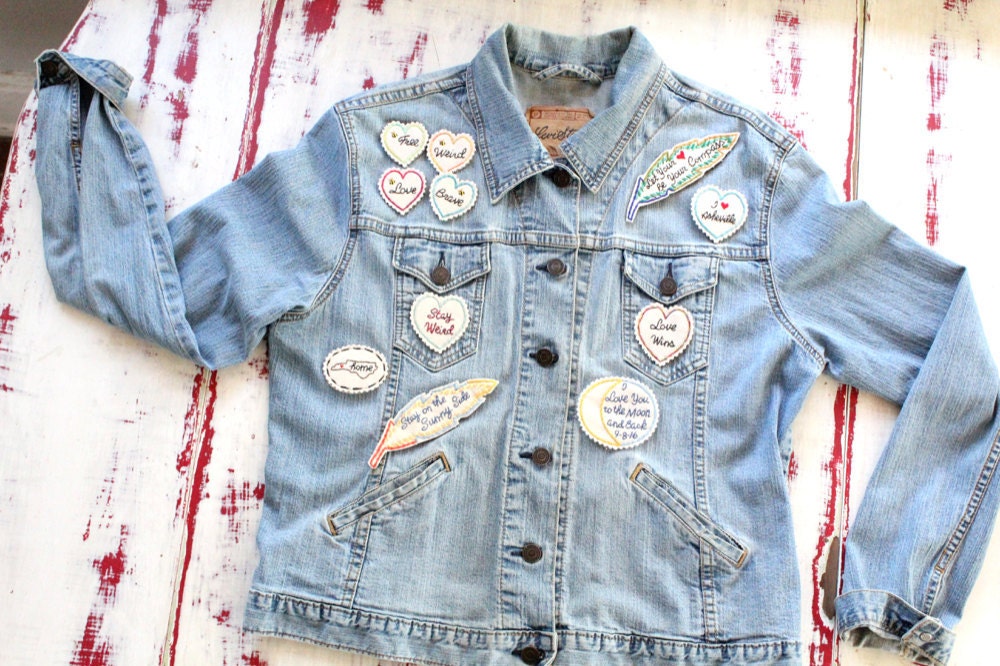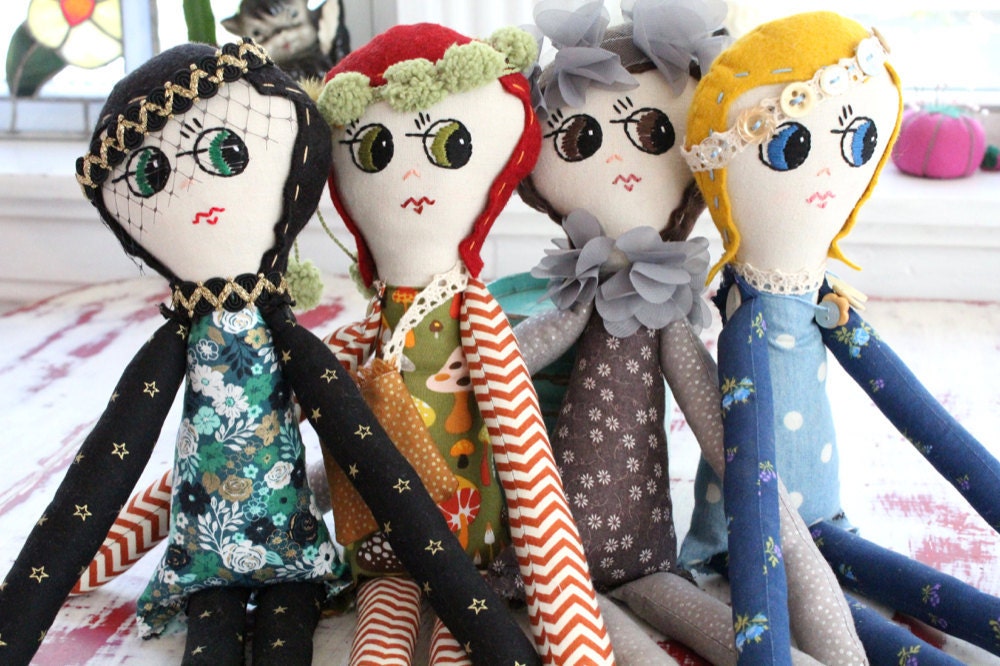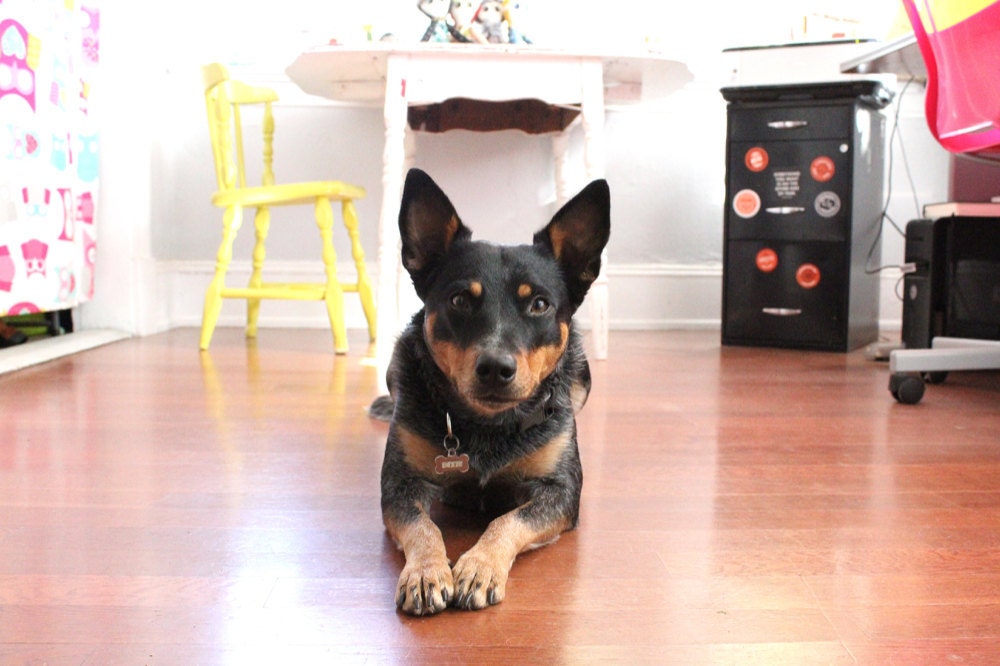 Where would you like to go next?
Well, I think about that a lot. I love what I do, I love being creative, I am interested in so many things. I will probably always make patches, but if patches go out of fashion I will make something else. I think sometimes that I might like to be a teacher. There's so much to learn about doing this: how to tag, SEO, social media. There's such an incredible learning curve and journey. It's still pretty mind-blowing. My husband has to remind me that I have really accomplished something. But I just keep hoping I will make another sale tomorrow.
Follow Sew Happy Girls on Instagram.
Photographs courtesy of Sew Happy Girls.