by Ali Bennaim
"We strive to incorporate the beauty of the universe and our shared love for space into our passion for fashion. " – Ali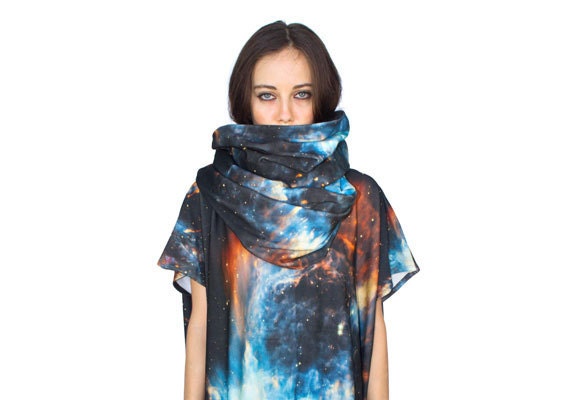 Hello! We are Ali Bennaim and Ximena Chouza, the designers behind the Brooklyn-based label
Shadow Play NYC
. We strive to incorporate the beauty of the universe and our shared love for space into our passion for fashion. Each piece in our label is digitally printed with real images from nature and space, and many are from NASA's Hubble Telescope, which captures the cosmos thousands of light years away.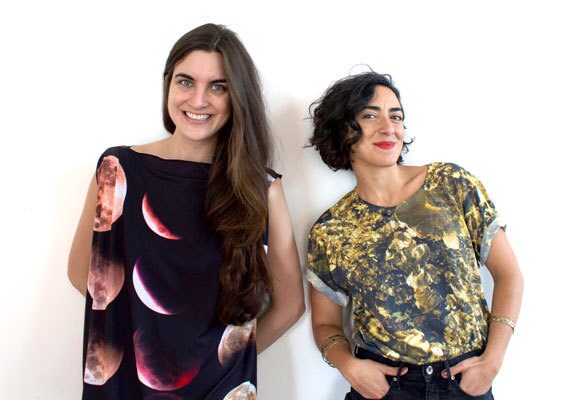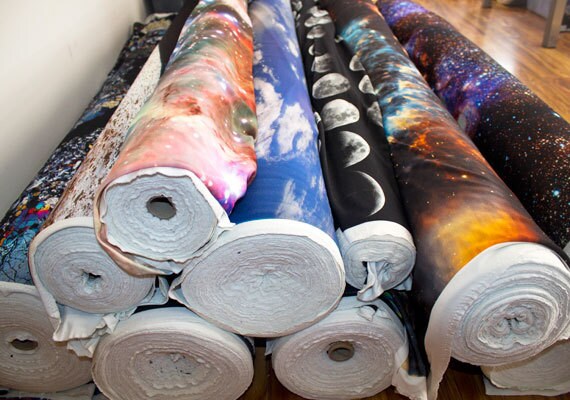 Shadow Play NYC started as a passion project for us after we graduated form Parsons with degrees in fashion design. Both of us have always been in love with Hubble images, and as fashion designers, our first thought was to print them on textiles. We began by printing fabric with our favorite images just for fun, without really having a plan on what we were going to do with it. The prints were so beautiful that we didn't want to cut into the fabric, which was starting to take over both of our tiny New York apartments.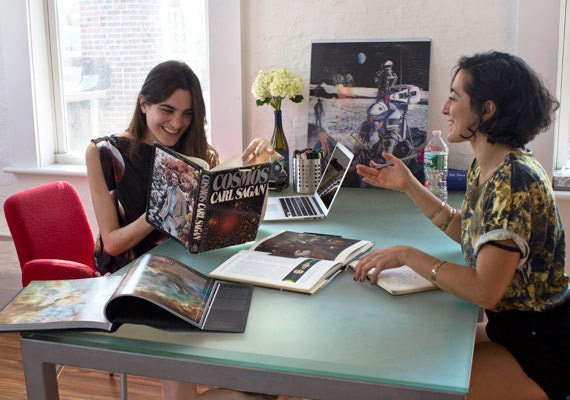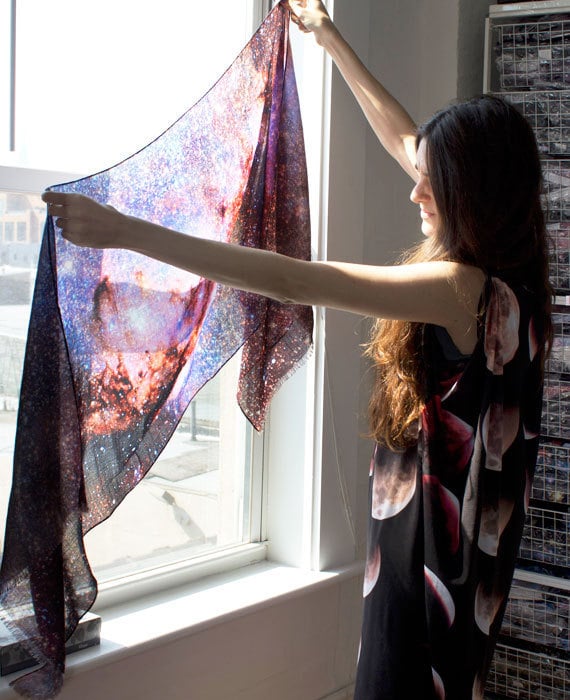 Eventually, we came up with a skirt design that used every inch of fabric, so we could avoid cutting into the beautiful areas of the prints. After making more skirts than we could handle, we decided to give it a shot and open up an Etsy shop. To our surprise, the skirts became popular immediately, so we continued to make more and began to experiment with different fabrics and new products. While all of this was going on, Ximena and I were both working full time at different clothing companies. Our day jobs became more demanding as Shadow Play NYC continued to grow, which was both exciting and overwhelming. We were passionate about what we were accomplishing and wanted to give it our full attention, but quitting our jobs was a scary idea. However, a couple of exhausting fashion weeks later, the idea became a reality.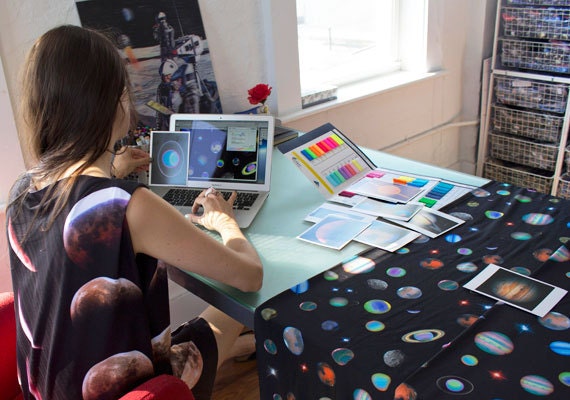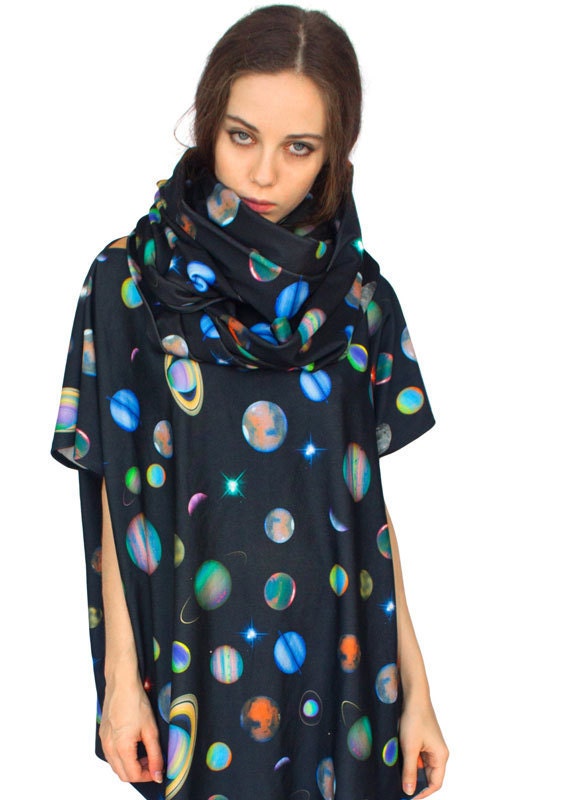 Once we put all of our focus into our brand, things really started to grow. We moved our operation from home to an actual studio, and eventually to a bigger one. We began to expand our product line and develop every other aspect of our business. Working in the fashion industry taught us just how much fabric and supplies are wasted in the garment-making process, so we decided to continue exploring cuts that minimize waste. As we expand our brand, we want to continue producing our garments locally and remain environmentally conscious.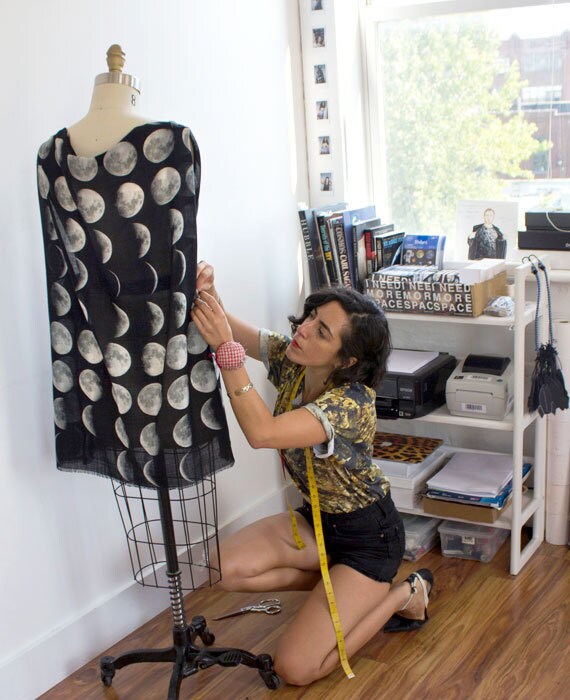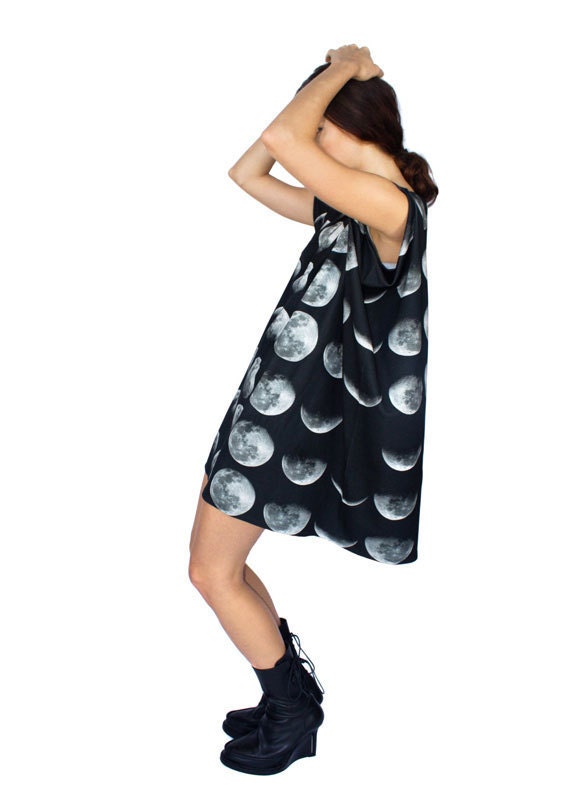 Our garment-making process is very unconventional. We come up with most of our shapes by free styling on a dress form, and we rarely use patterns. Most of our best-selling products are one-size-fits-most, reversible, and very versatile, but we also enjoy making one-of-a-kind pieces. Since our main focus is in the prints, the most important part of our process is digital. Every single one of our prints has been carefully designed to achieve the perfect colors and print placement for our garments.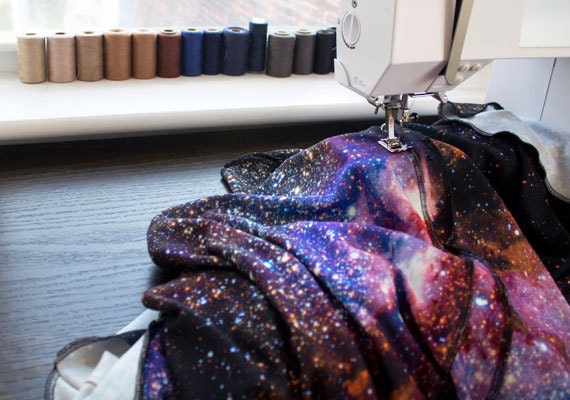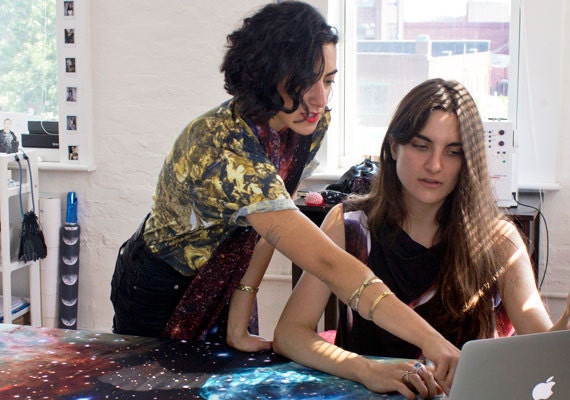 If it weren't for Etsy we would not be where we are today. Etsy allowed us to turn a hobby into an actual business, which is something we had never originally considered. Through Etsy we have learned about many aspects of online retailing, which has allowed us to develop our own website and expand on other platforms. We are very thankful to have the opportunity to be a part of this community and hope to continue to grow with it in the future.
Follow Shadow Play NYC on Twitter, Instagram, Facebook and Tumblr.
All photographs by Hanna Leah Gibbs.