by Shadra Strickland
Artist Shadra Strickland infuses her portraits with a mixture of magic and play.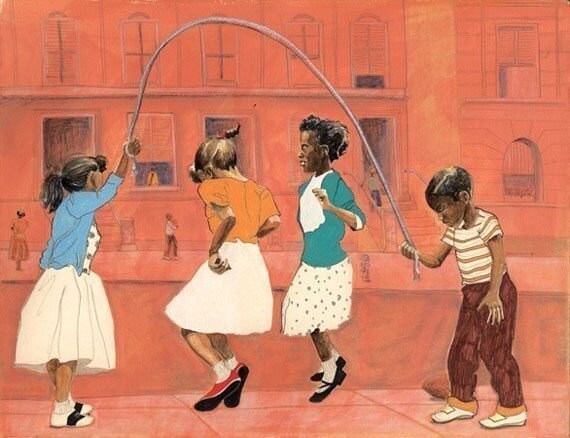 Hello there! I'm Shadra Strickland – the artist and children's book illustrator extraordinaire behind
Shadrieka
. Drawing and storytelling have been my passion since I was five years old. Raised by an educator, I'm also an art professor in Baltimore, Maryland.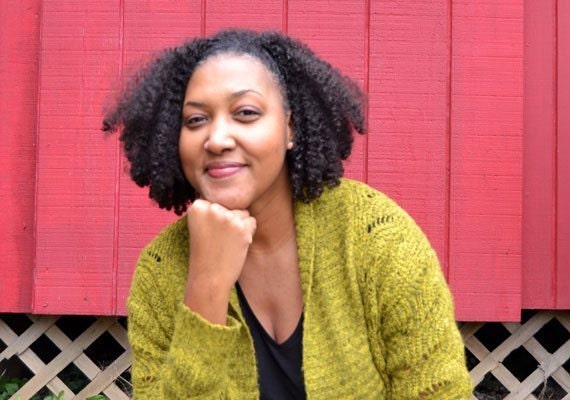 I gather my inspiration from many places – mostly stories, but also people in my life, my childhood, and places I've traveled. My books are available in libraries and bookstores across the country; the work I sell here on Etsy is a fun mix of experimental paintings that aren't traditionally published, as well as some of my favorite images from my books.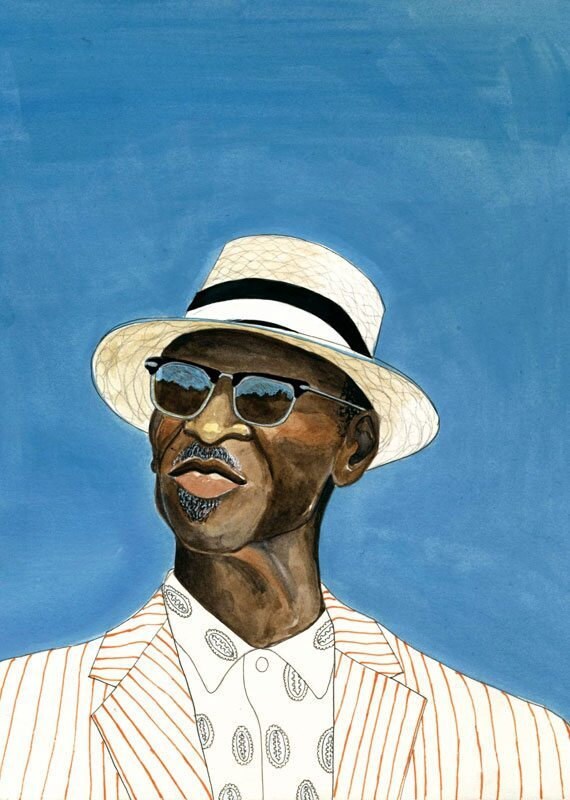 I love drawing people and infusing the portraits with a bit of magic and play. I like to think of my work as magical realism, because what is reality without a bit of whimsy?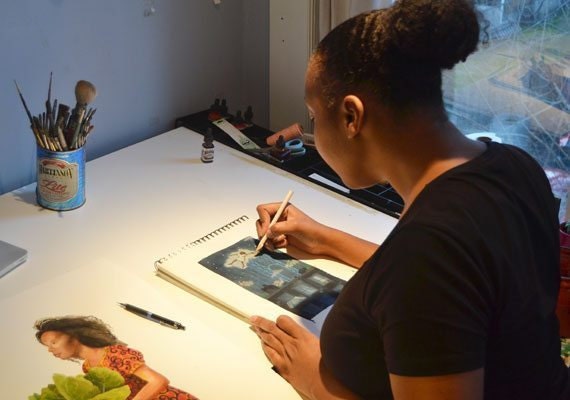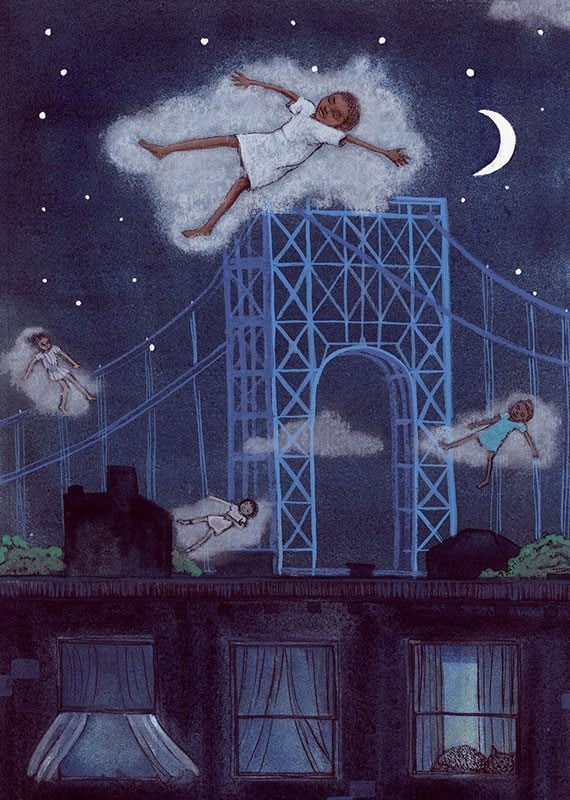 My process varies. For my professional work, everything begins with a sketch. For my personal pieces, I typically just draw an idea in my head without much further exploration. In some instances, I work from photographs; other times, I use friends and family as models.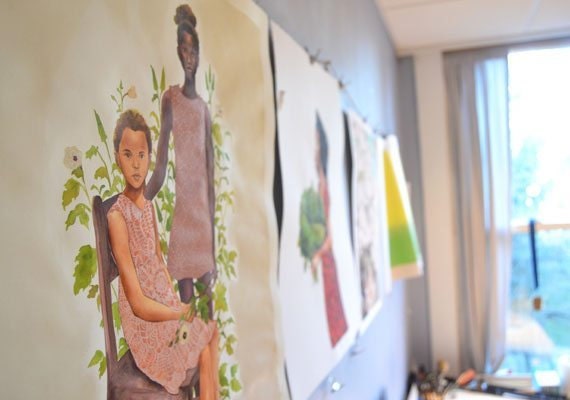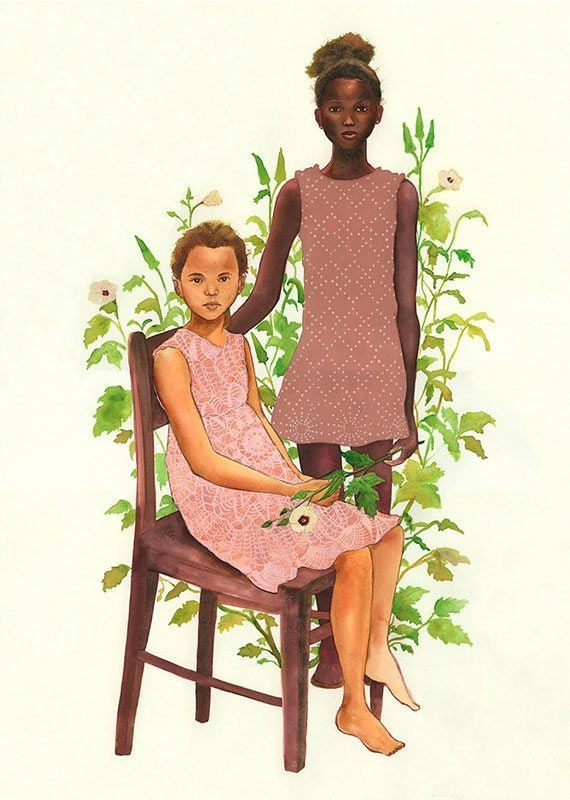 I make most of my images with watercolor, gouache, ink, and pastel. I love painting, and watercolor is a great medium for delicate and luminous effects. Once a painting is done, I scan it into Photoshop and size it for prints. While I do sell some of my original paintings, I really enjoy making art reproductions that are affordable for everyone.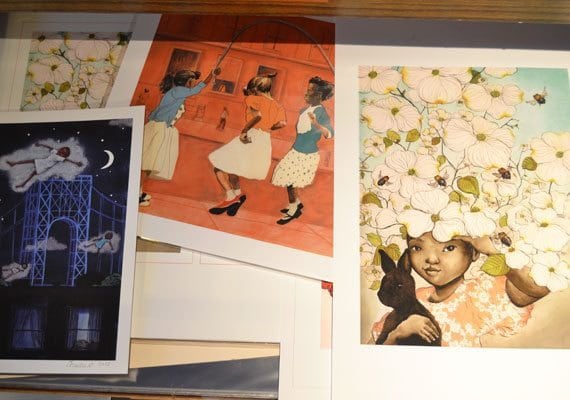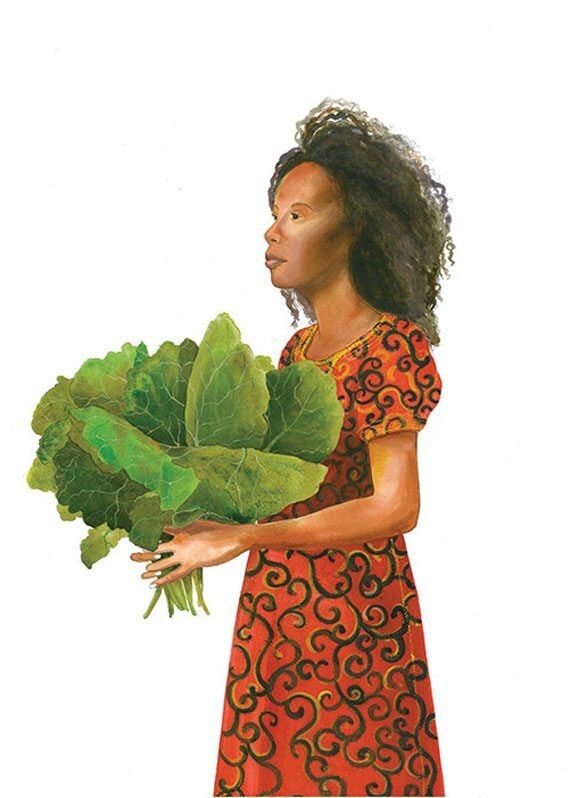 As an artist, it's important for me to continuously dream up new images and strengthen my skills; some of my best work is made when I'm not trying as hard. Those images rarely end up in books, but Etsy is a fantastic place to share them. Having a shop encourages me to continue to play and make images for myself that hopefully others will enjoy. It means so much when customers love the work as much as I love making it.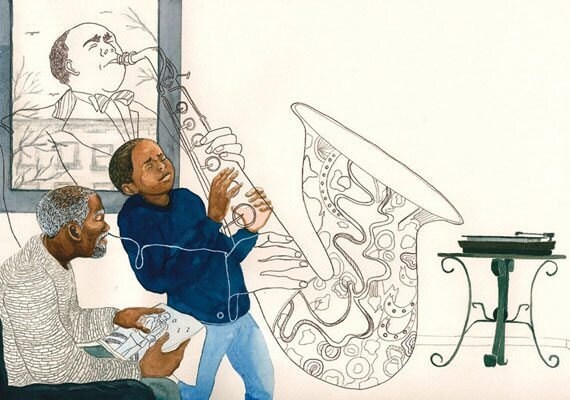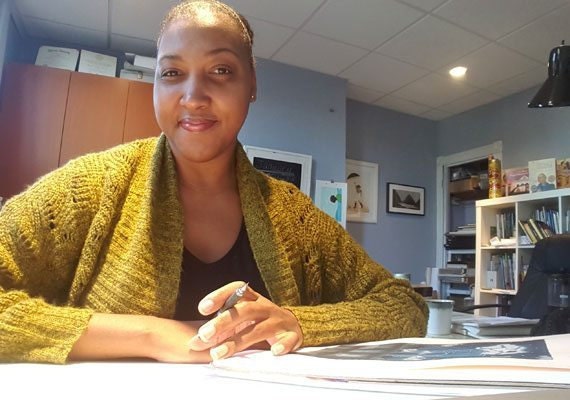 In addition to selling on Etsy, I also support and follow other Etsy shops. It's a great way to learn more about branding and, of course, get unique objects from creative friends around the world. I have a 
Clare Elsaesser
 print in my bedroom that I adore; one of my
closest friends
is an illustrator and Etsy seller in Korea. I went to visit her in Seoul for a drawing trip last year, and she took a bit of time to teach me how to make linoleum prints. Now I am studio-deep in printmaking; I will be adding a few of these prints to my shop later this year. Can't wait to share!
 Follow Shadrieka on Facebook.
All photographs by Shadra Strickland.