by Valerie Rains
This Haifa, Israel-based designer makes nature-inspired statement jewelry in sizes big and small.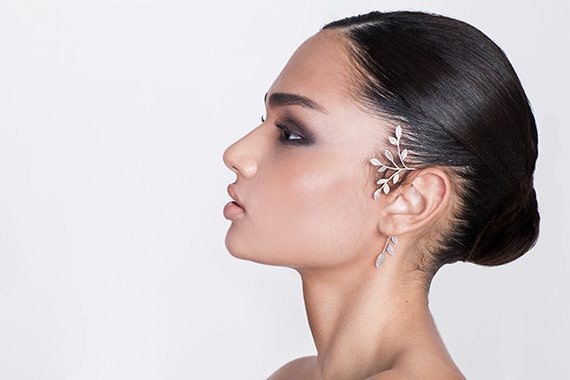 A university-trained
jewelry
designer with years of experience as a professional goldsmith, Shirli Matatia dreamed of supporting herself with her own line, but struggled to find success selling her work in shopping malls and local boutiques. That is, until a very special, very personal piece of jewelry became a breakout hit for her Etsy shop,
Shirli Classic Jewelry
. Read on to learn how a bout with cancer gave this designer of modern, nature-inspired jewelry a new lease on life — and a critical boost for her business.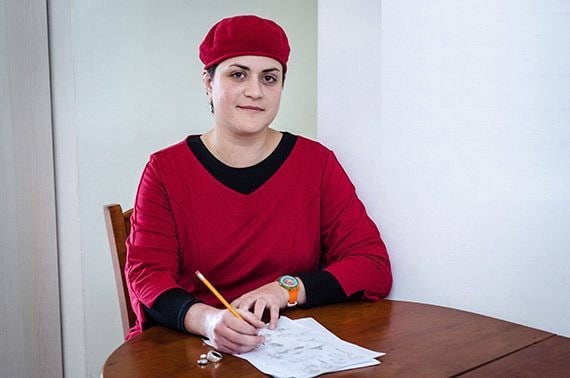 How long have you been making jewelry, and how did you get started?
Ever since I was small I've always drawn and sculpted, but it wasn't until I saw "jewelry designer" listed as a profession on a career skills questionnaire after high school that I actually thought of jewelry making as a job. I love wearing and buying jewelry, so I decided to study jewelry design at 
Shenkar College
in Israel. We made all kinds of fun, crazy stuff that you couldn't really wear; after graduation, I continued my training working as a goldsmith at a gold and diamond factory. That's where I learned the more practical side of design. Then in 2008, I found out I had cancer. That was rather scary, and after I got better I was determined to make my creative dreams come true. Before, I'd always thought, 'I really want to be independent, I do, but I have a good job and things are okay...' But in 2009, I decided to go for it and open my business. It took a couple of years to actually make a living from it, but I do now.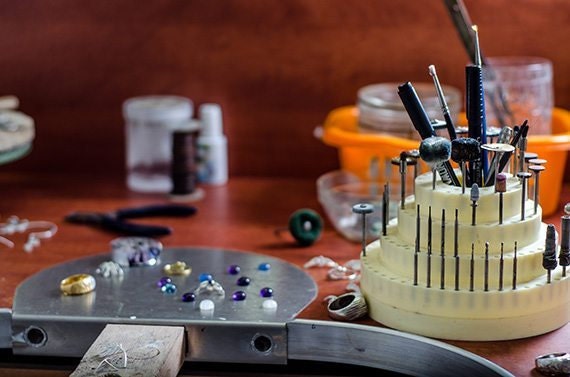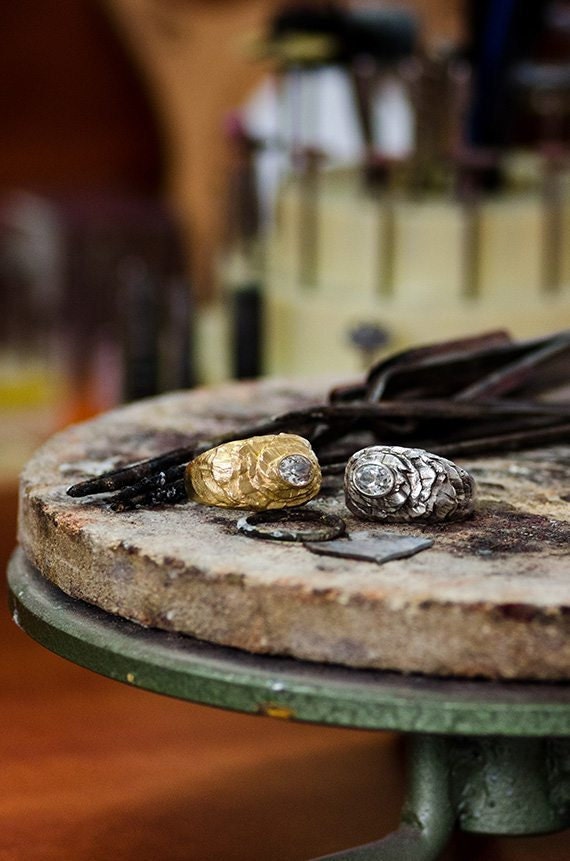 How did your business evolve? Was there a turning point or a breakout moment when things changed for you? 
In the beginning I was selling my designs in stores and shopping malls, and it wasn't really working out; I had to take on a part-time job as a medical secretary and work on my jewelry in my spare time. Even my Etsy shop started off slow: At the time, I didn't yet know how to promote my shop. Then, around two years ago, I joined a Facebook group for Israeli Etsy sellers and got all sorts of tips for improving my shop and doing things more efficiently. But the real breakout moment was when I put up a listing for my
leaf cartilage piercing
. I created it when I had cancer and wanted something to wear with my bald head that would be unique and really stand out. I didn't expect it to sell, because I had just made it to fit my own ear, but after it had been in my shop for half a year it became a
trending item
. In one weekend I got around 200 orders — it was insane. When I saw that everybody liked that style, I decided to make a lot more of them; now I have gold-plated versions of it and versions that incorporate different stones.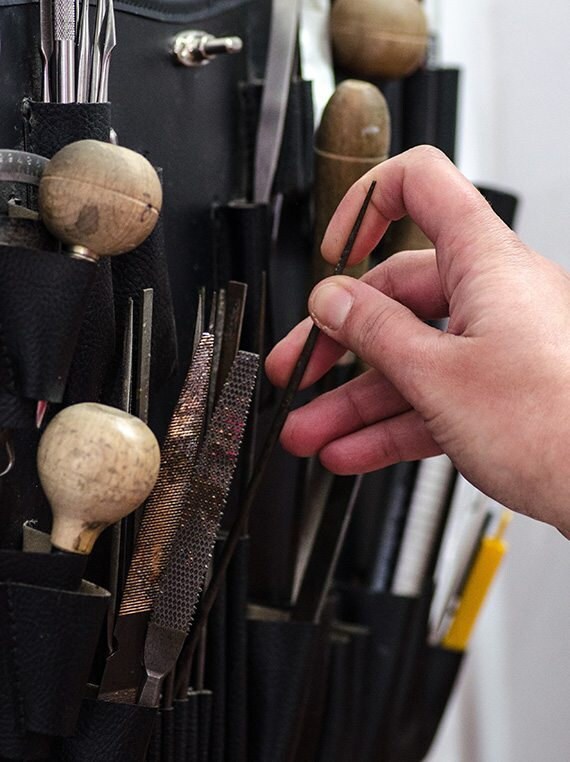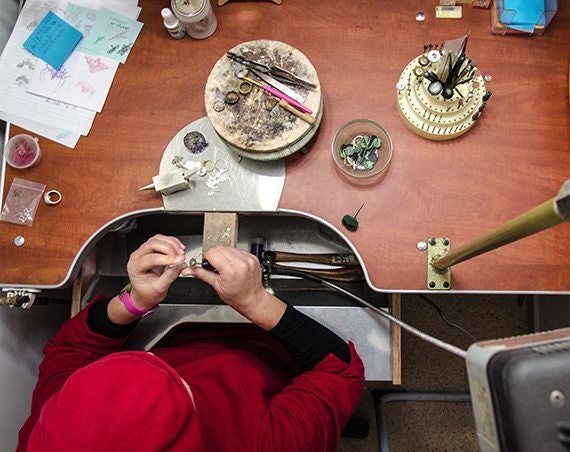 What is your design process like? 
I usually begin with a sketch to get the general idea down, and then I start to think about the technical aspects of how I will produce it. Next, I hand-make a prototype of the design in wax or sheet metal, and from there, a rubber mold is made for casting the designs in gold or silver. That part of the process takes two to three weeks, depending on the materials; it definitely requires patience. When I have the cast pieces back, I do my soldering and finish the jewel. The best part of my job is seeing the finished design for the first time — when I finally see it in real metal and it comes to life.
What are your favorite pieces of jewelry to make? And to wear? 
I really like my
big leaves ear cuff
, and also my 
new ear cuff design
that goes across the front of the ear. Personally, I like wearing big jewelry. When I first started my shop, I did a lot of very big and very sophisticated pieces, but it was also very expensive, and I realized that not everyone has the money to buy these things. Today, I work hard to also make a lot of small pieces so that everyone can find something that works for them. Whatever the size, my aim for my designs is to create something beautiful that will make people
feel
beautiful and different.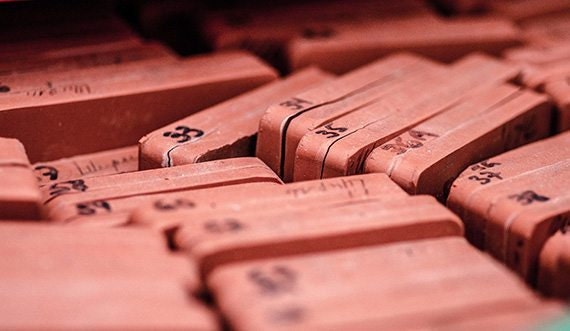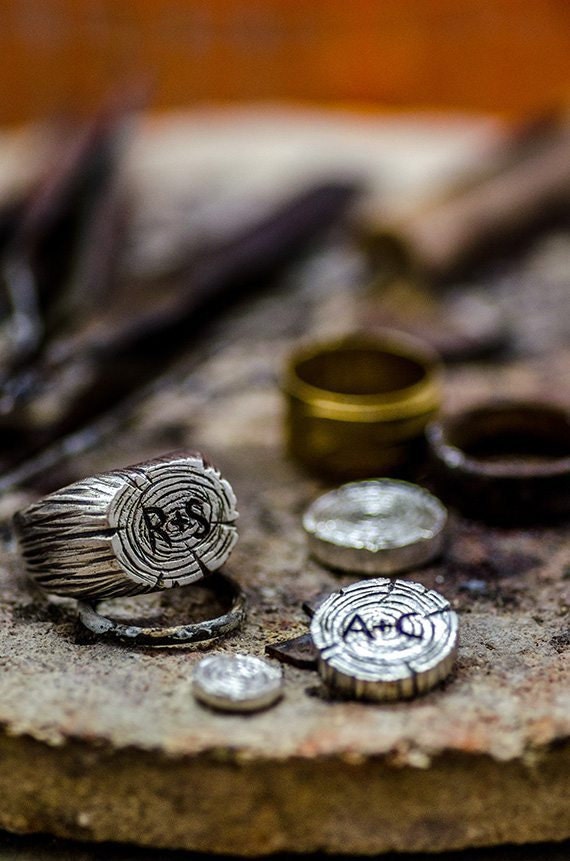 Do you have a specific type of person in mind — an imaginary customer — that you think of when you're designing?
For my new ear cuffs, I was thinking about brides, because those are really big jewels that I think you would usually wear for a special occasion. It's an honor to have my jewelry worn in someone's
wedding
! For the smaller things, I try to make pieces that will fit for every day — for work, or for going out.
Do you think you'll ever experiment with other materials beyond metals?
Making things out of leather sounds cool — I would like to do that more. And maybe wood, too, just to make some interesting combinations. I haven't really gotten into it yet, but that's something I have been thinking about for the future.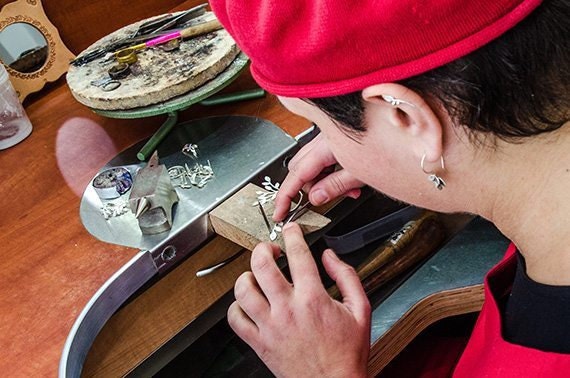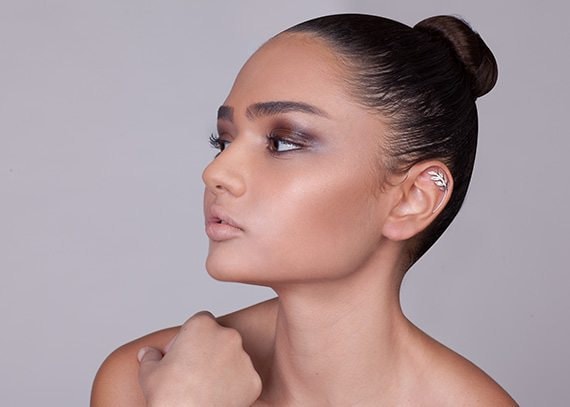 Speaking of the future, do you have any big plans or goals for the shop for 2016?
I'm working on refreshing the branding for my shop now — I've already made a new logo. And I'm planning to take pictures of more of my jewelry with models and a professional photographer; I think that makes a world of a difference.
Keep up with Shirli on Pinterest and check out her other Etsy shop, Shirli's Fantasy Jewelry. 
Maker and process photographs by Eyal Mazor; product photography by Marina Moshkovich.