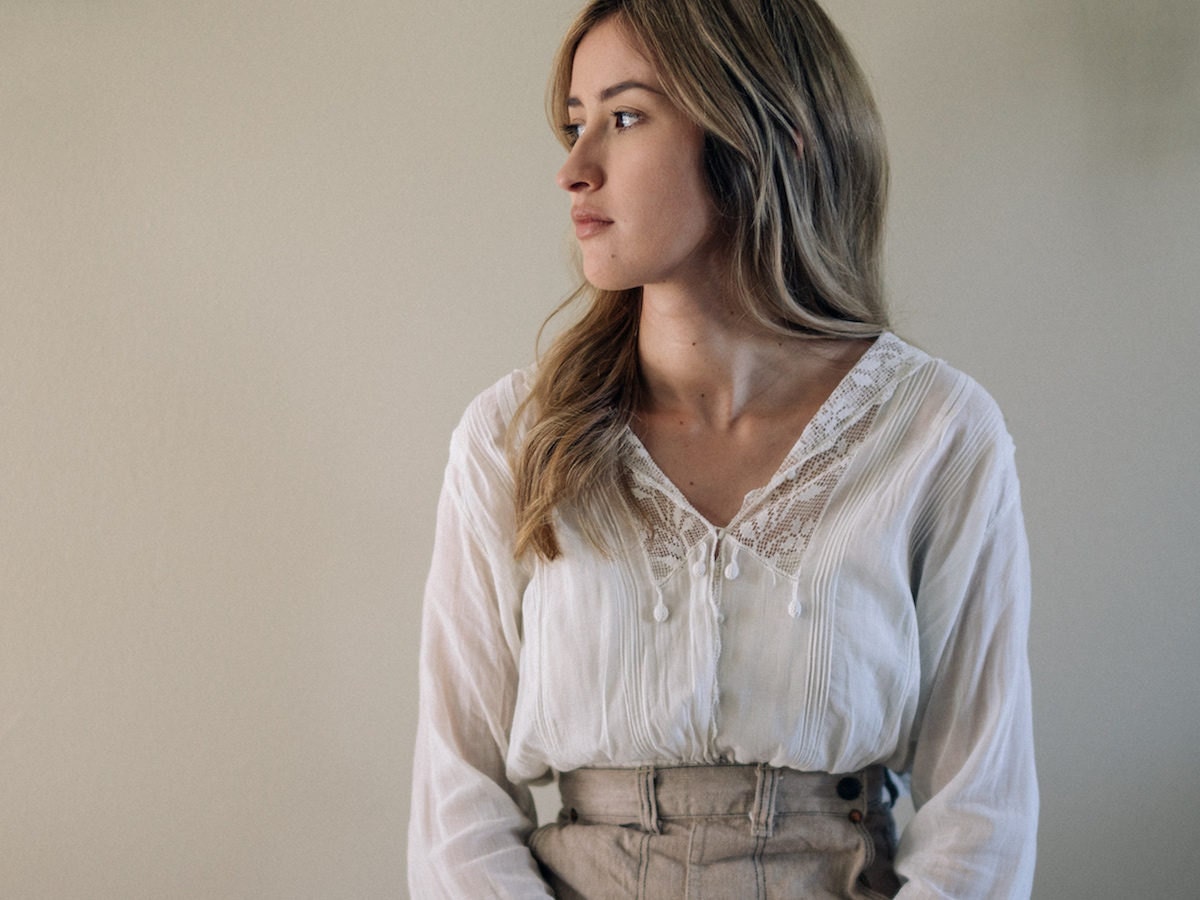 In our weekly Featured Shop series, we shine a light on a standout shop from Etsy's talented seller community, offering readers a behind-the-scenes look at their process and story.
Shopping for vintage clothing requires patience, perseverance, and above all, a passion for the hunt. Hours spent flipping through racks or sifting through piles of unknown cast-offs is exactly what makes a big score all the more satisfying. Just ask Shop La Flor proprietor and huntress extraordinaire Yadira Lopez-Daly: "I can still remember finding a gorgeous 1940s dress with a rose print pattern at the local Goodwill when I was a kid," she recalls. "The rush I felt when I saw it was so amazing." Yadira's never-ending quest to recreate that feeling—and help others experience the thrill firsthand—is the guiding principle behind her California-based vintage emporium.
Explore the Shop La Flor collection
At Shop La Flor, Yadira stocks a rotating, high-low mix of '90s denim, graphic '80s T-shirts, frilly '50s dresses, and one-of-a-kind accessories. In her everyday life (and her chic listing photos), she skillfully blends patterns, colors, fabrics, and decades to build fresh looks, which she hopes will inspire her customers to do the same. "I want to encourage people to create their own style," explains Yadira. "Anyone can wear vintage! It's all about finding what works best for you." And thanks to Yadira's expert curation, unearthing those elusive, know-them-when-you-see-them, must-have pieces is easier than ever.
Read on to find out Yadira's top tips for buying vintage denim online, and discover the Shop La Flor collection.
How did you get started selling vintage?
Thrifting and secondhand clothing has been a part of my life since I was a kid. I have an aunt who was like my grandmother, and I'd wake up early on weekends to help her sell things at swap meets. I've always been really into 1950s dresses, but a few years ago, I fell in love with vintage denim and decided I needed to get all the jeans. After sourcing a bunch of Levi's from the '70s and '80s, I started Shop La Flor.
Where do you find the pieces for your shop?
I have a full-time job, but I go to thrift stores or estate sales every day on my lunch break. During the weekend, I'm always at a flea market or swap meet, looking for things for myself or my shop. I have a pretty good idea of what I like and what I'm looking for, so it's easy for me to sort through things. I'm forever on the hunt, in search of something special.
What's the first thing you're attracted to when you're looking for Shop La Flor pieces?
Definitely fabrics, patterns, and color in general. Some of my favorite pieces are '50s dresses with a novelty print border. I love a good vintage cotton dress, but I also gravitate toward separates that can be incorporated into more than just one outfit. I love stocking staple pieces that people can wear every day.
What draws you to '90s fashion in particular?
I love the simplicity. Clothes from the '90s are less delicate than older pieces, and they're so easy to wear on a daily basis, whether it's for work, a dinner out, or to a party. You can pair some nice '90s 501 Levi's with a basic white top and that's your weekend outfit. Or, you can dress the jeans up with a silk blouse and feel put together for work.
What's your ideal pair of jeans?
Definitely my 501s! They're so classic and so in right now. I also love a good pair of '70s bell bottoms. Both styles are so cool and they fit really well on different body types. Plus, they have a bit of an edge, but you can wear them every day and not feel like you're wearing a costume.
What are your top tips for buying denim online?
Every brand has a different size guide, so I definitely recommend using a similar pair of jeans that you already own as a comparison. Lay them flat on the table or floor, take a measuring tape, and measure the waist, hips, and the rise from the crotch to the waistband. Keep in mind that your size may also fluctuate depending on whether the rise is higher or lower. I always list the size that's given on the pair of jeans and then add an estimated size in the description. I also give exact measurements.
How do you approach styling vintage with modern summer pieces?
For summer, my go-to vintage outfits are 1950s full skirt dresses with patterns or prints, 1970s overalls paired with graphic worn-in tees, or a great pair of Levis 501s with a bohemian blouse and high-top white Converse or '70s strap sandals. Mixing vintage with modern pieces is what I love—and just one piece of vintage can liven up an ordinary outfit. My biggest tip is to just go for it.
What role does sustainability play for you as a vintage seller?
Vintage clothing is not only a great way to express your creativity, it's also great for our environment. If you have a shirt that you're over and don't want anymore, don't just throw it away. I donate clothes to thrift stores, or give them to family members who take them to Mexico and donate them there. I'm always finding uses for old pieces of clothing. We can all do our part by being aware of how fast fashion affects the environment.
Have you ever fallen in love with a piece you intended to sell?
It does happen! Vintage is one-of-a-kind, and that can make it difficult to part with certain things, but I always remind myself that there's someone out there looking for that pair of Levi's or that dress—someone who would love them and get more use of them. It's such a special moment when I find a piece that I know is going to sell and have a forever home. 
Follow Shop La Flor on Instagram.
Studio and process photos by Ryan Daly, listing photos by Albert Lopez.