by Katie Hawley
Inspired by high quality materials, this jeweler-turned-accessories-designer creates timeless totes and toiletry kits.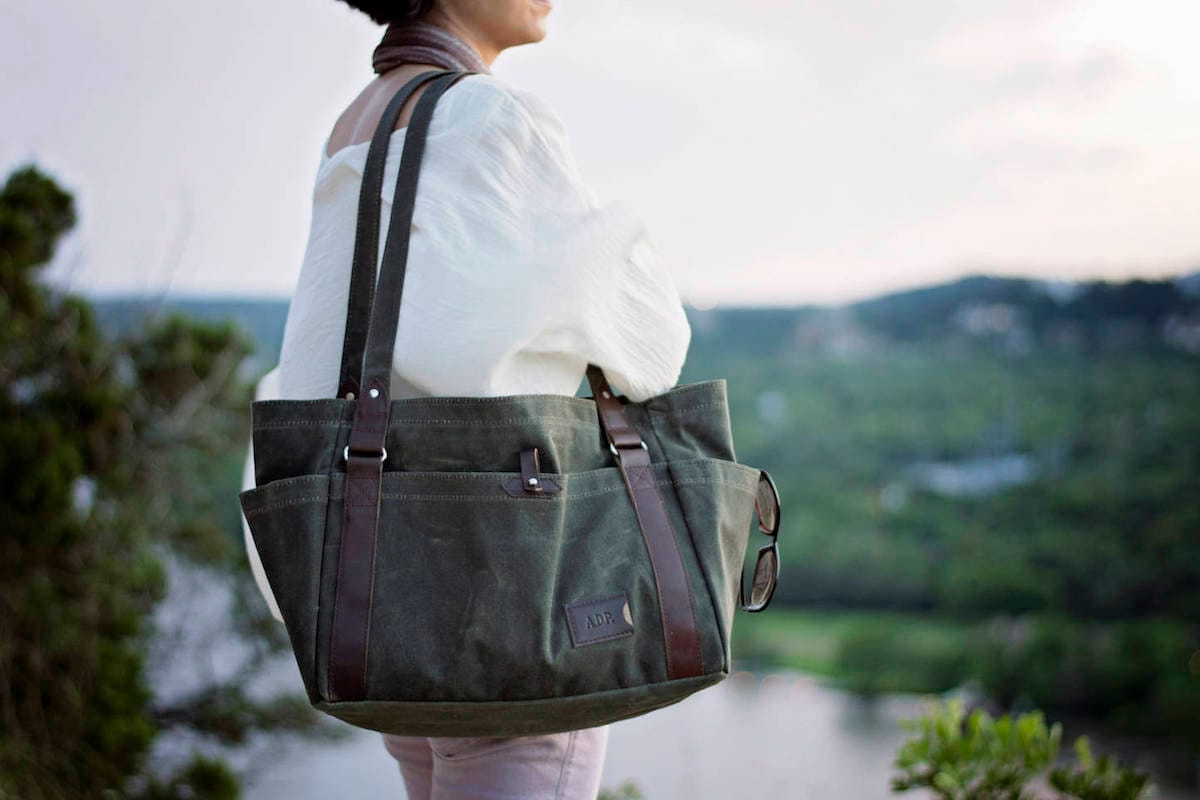 On her first birthday, Silvia Nikolov sat surrounded by objects representing various professions and, per tradition in her native Bulgaria, reached for the item emblematic of her future career. "Without any hesitation, I went for the needle and thread," says the savvy seamstress behind waxed canvas and leather bags line,
Clark & Taft Crafting Company
. The matter seemed settled, save for one slight hitch: Silvia was terrified of sewing machines. "Growing up, my grandmother had a vintage Singer sewing machine," explains Silvia. "She really wanted to teach me how to use it, but I was so intimidated. I thought: She's gonna run right through my fingers! She could never get me near it." It wasn't until well into her twenties, after she'd moved to the United States to study interior design, that Silvia gave sewing machines a second chance. "I wanted to pay tribute to my grandmother, so I finally decided to learn how to sew," she says. "The first thing I made was our signature
dopp kit
." At the time, Silvia was working a day job as a waitress and selling men's jewelry on Etsy on the side. She added the dopp kit to her shop, and sales took off. Within six months, Silvia discontinued the jewelry line to focus on selling bags full time, and brought her husband Ivan on board to keep up with demand. Today, business is booming, and the Austin-based couple has expanded their line to include a range of travel kits, along with totes and duffel bags. "It really started on a whim," says Silvia. "The fact that it turned into a business that supports two people is just mind blowing. I forget to be proud—I have to remember to pat myself on the back. I could not be more grateful."
Read on to discover Silvia's updated take on an old-school aesthetic, meet her production partners, and shop the collection.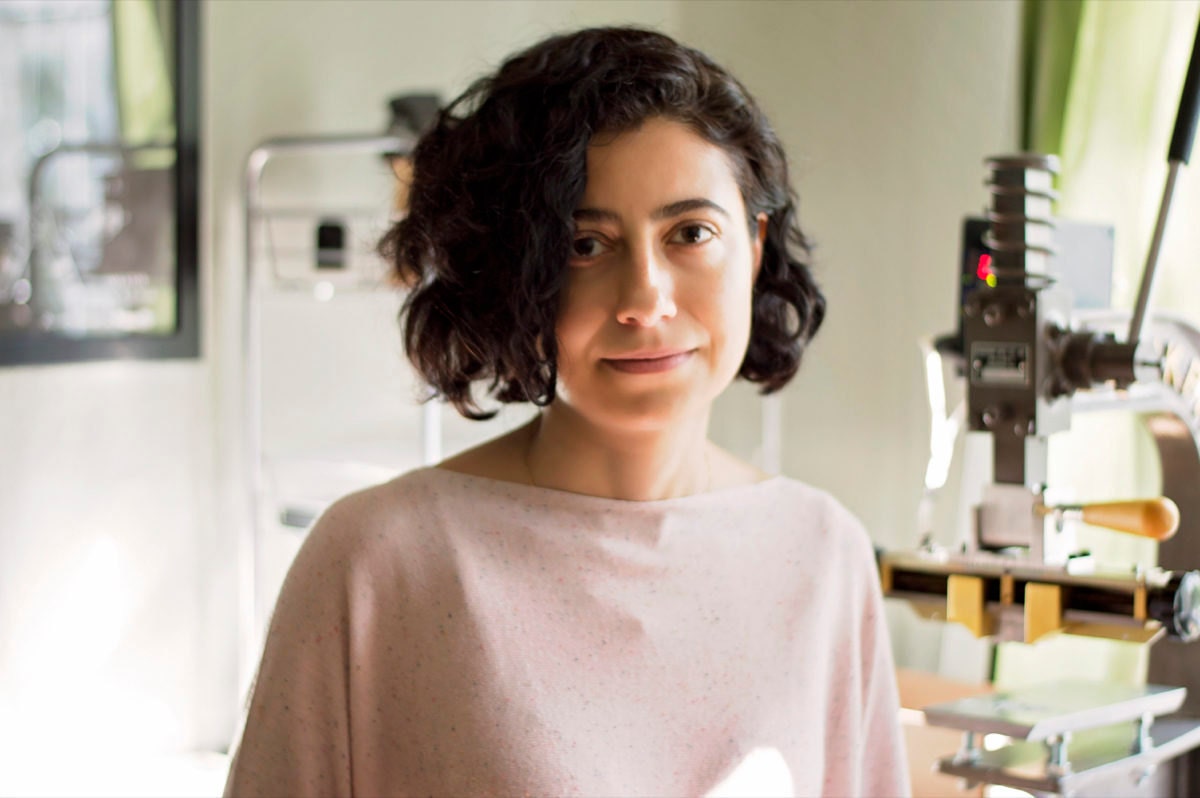 What prompted your transition from making jewelry to designing bags?
A few years into making jewelry, I just felt like I wanted to do more. I was craving more freedom of expression—the jewelry line just wasn't connecting with me on the level I needed it to. I felt limited, and I knew I needed to venture into another product. It showed me that I wasn't really meant to be a jeweler. I've always been fascinated with
bags
. I love a functional bag, and I was searching for bags that were a little more organized, that had more compartments and pockets, and I couldn't find anything. So my first product was born out of that need. I said, "Let me see if I can make something that's more functional than what's currently on the market."
Tell me about the materials you use.
I've always loved natural materials, so when I started designing my first bag, that's where I started. I knew I wanted to work with heavy waxed canvas and genuine
leather
, and I was very specific about the weights. To produce a quality bag, I knew I had to work with the best materials available. I source my materials from
Horween Leathers
and
Fairfield Textiles
—both companies are family-owned and have been in business for close to 100 years, which is impressive to me. Because of the nature of my materials, each item has its own unique look and soul. I work hard to present and preserve the true beauty of each textile and piece of leather.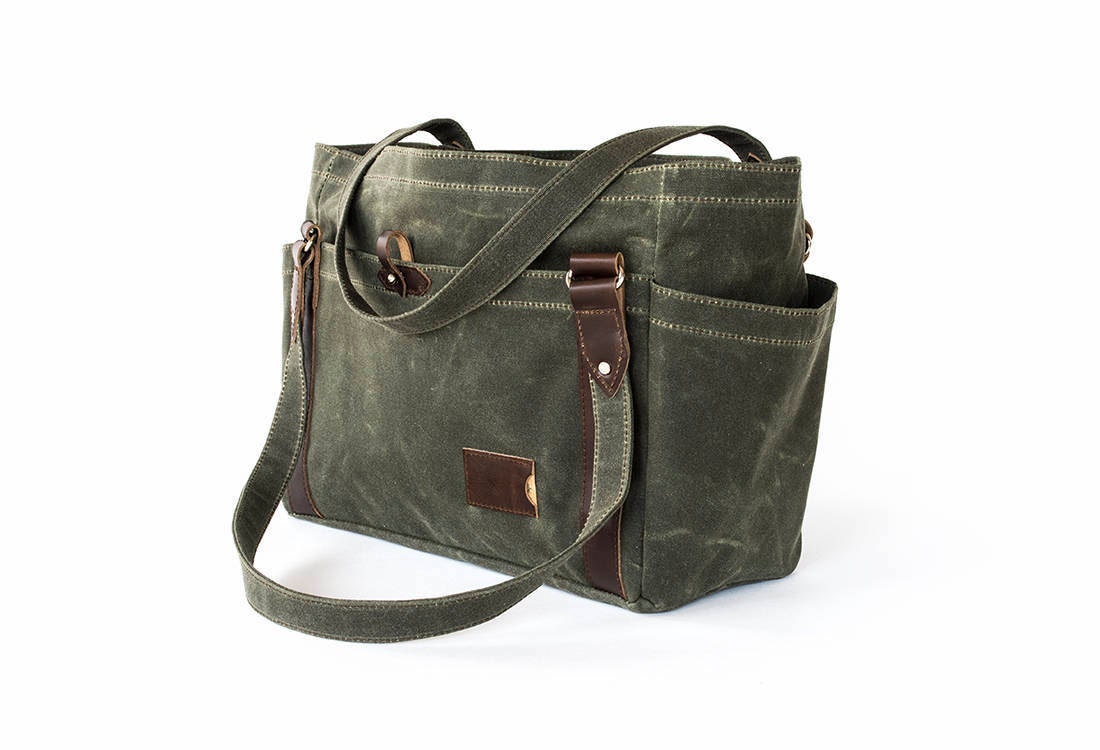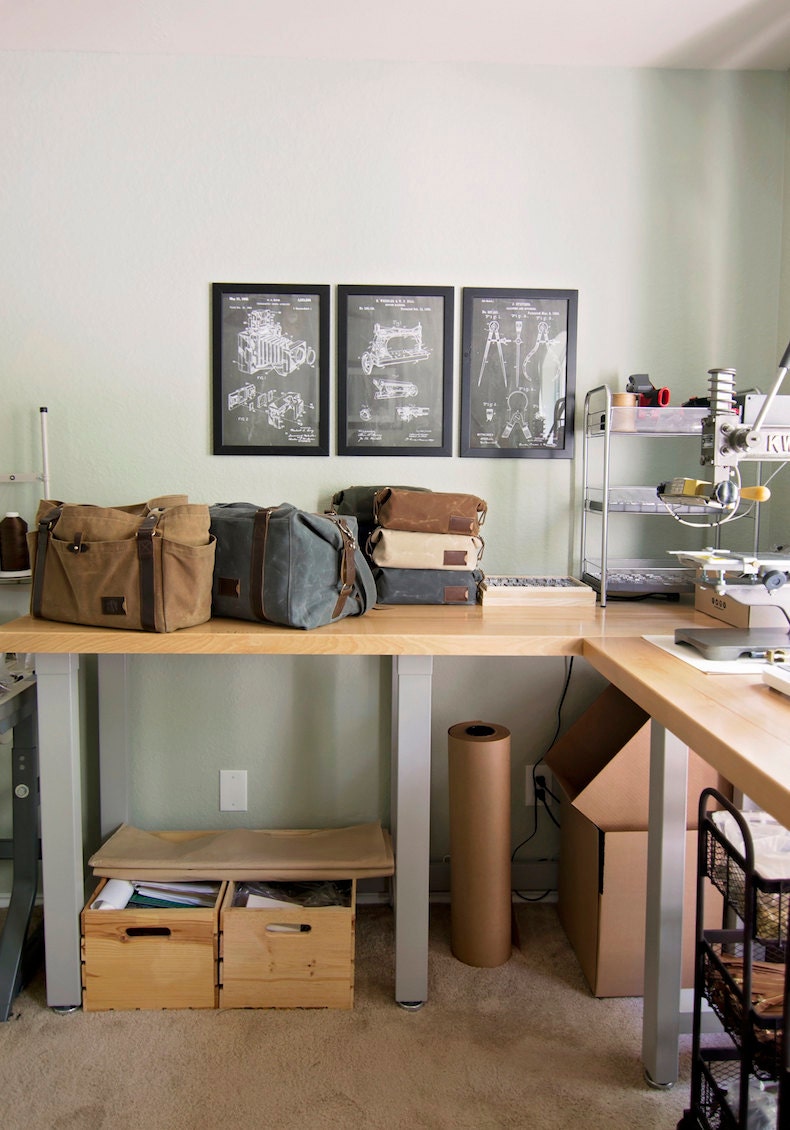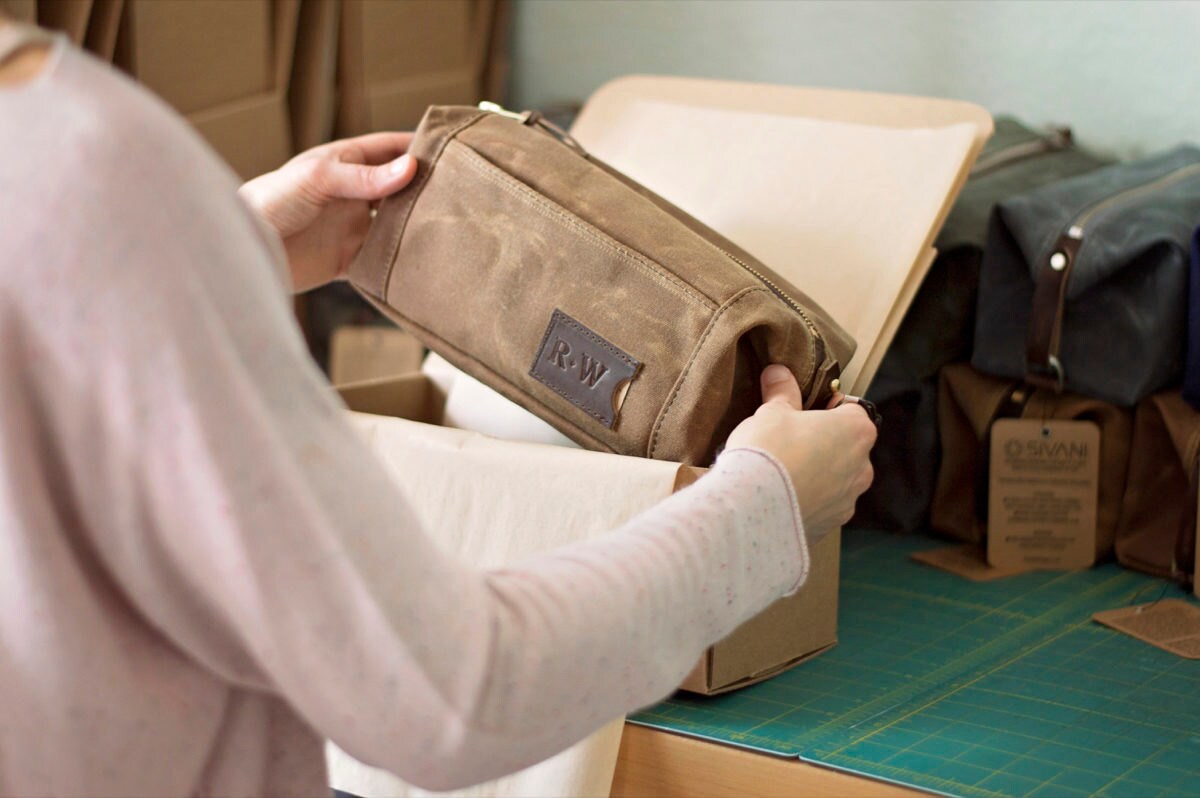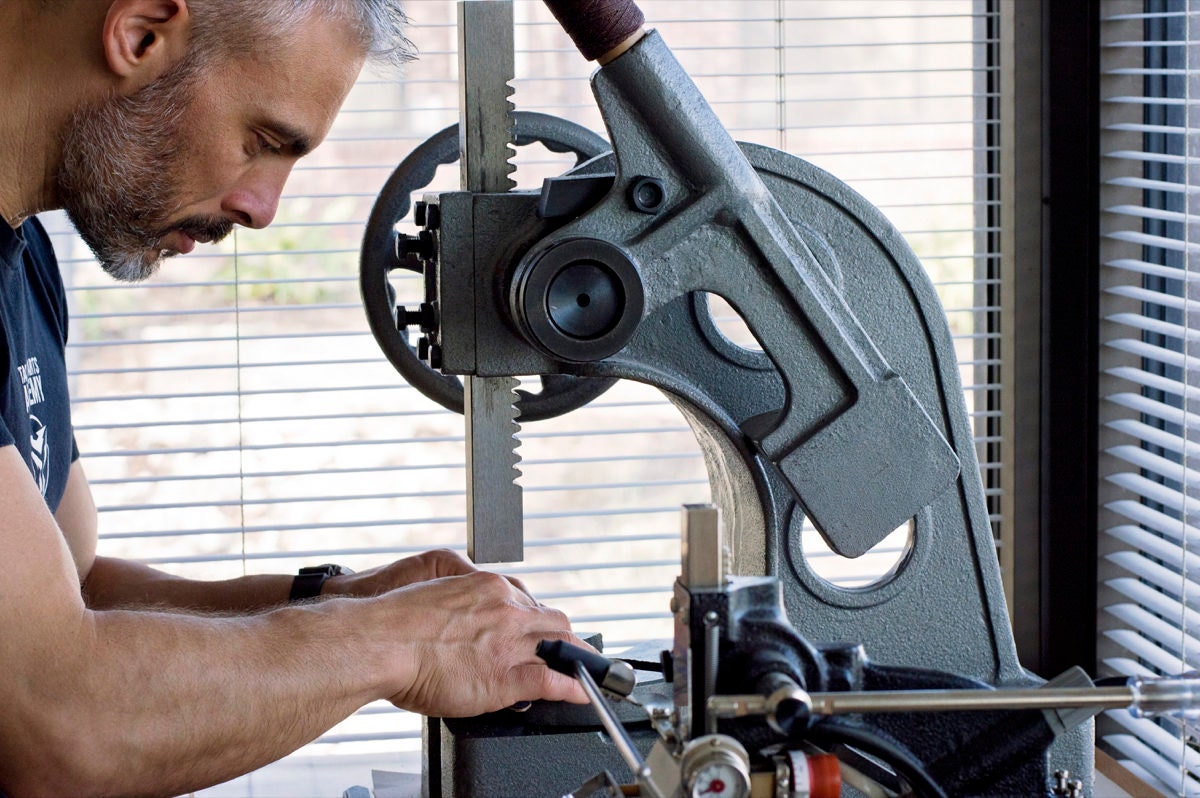 The materials are so classic, but your designs feel decidedly modern. How do you reconcile that tension?
Waxed canvas and leather are definitely symbols of quality and longevity. They evoke that older feeling of generations past, but most companies working with the materials feel a little outdated. There isn't that cool element about them. So I said, "How can I translate these materials for my generation?" I'm in my thirties, and I wanted something that looked cooler and felt more functional. I started working on my own aesthetic and developing our 
signature design elements
. It's important to strike the right balance between the canvas and the leather, so there isn't one element that's overpowering. The bags are very simple, and I always try to figure out ways to make them as functional as possible, because I know my customers appreciate that. I like to say that we merge old-school craftsmanship with the demands of today's lifestyle. It's all in the details.
You work with a small-run sewing factory in Oregon to help produce your line. How did that relationship come to be?
They're called
Spooltown
—they're actually part of
Etsy Manufacturing
. Before we found them we were doing absolutely everything in house ourselves. Then business really started picking up, and we were faced with the decision of whether to hire someone or outsource production. I was very on the fence about outsourcing because both my husband and I are perfectionists by nature, and I'd heard all these horrible stories about people losing time and resources trying to find the right production partner. I was really cautious and I did a lot of research. I actually started searching locally here in Austin, and I even posted an ad looking for a full-time employee, but nobody applied for the job. Then someone suggested Spooltown. They're 12 people, and the two women who run the production facilities are my age. We connected and they were very patient with my questions, because I had a ton. We started a relationship, and in March of last year I went and visited them at their facilities. I spent a couple of days with them, and they showed me everything. They really feel like family to me.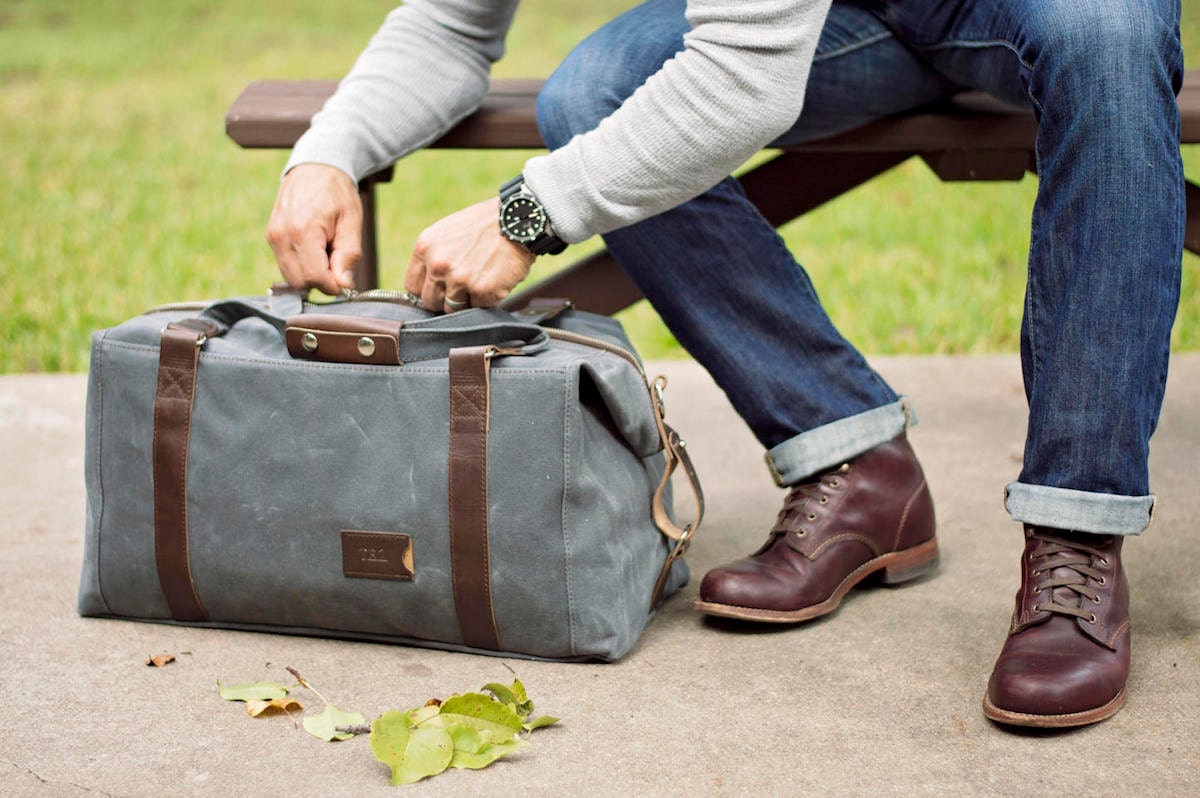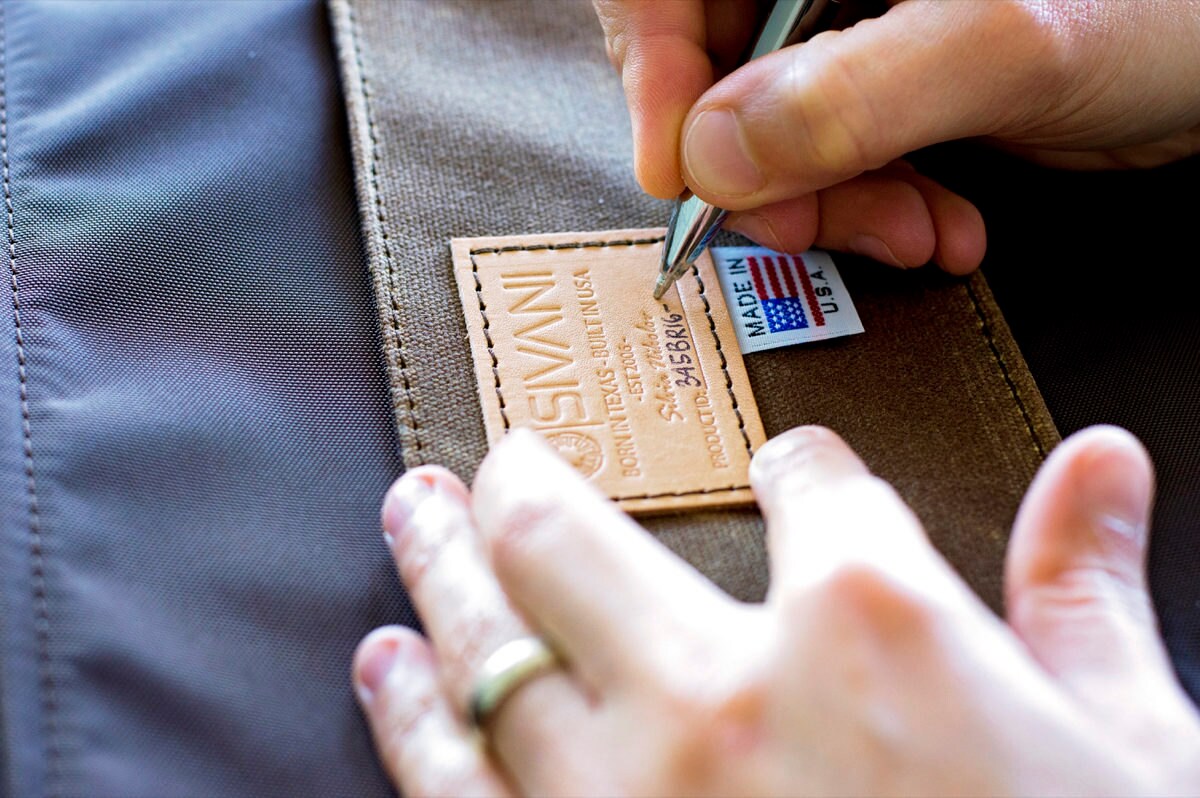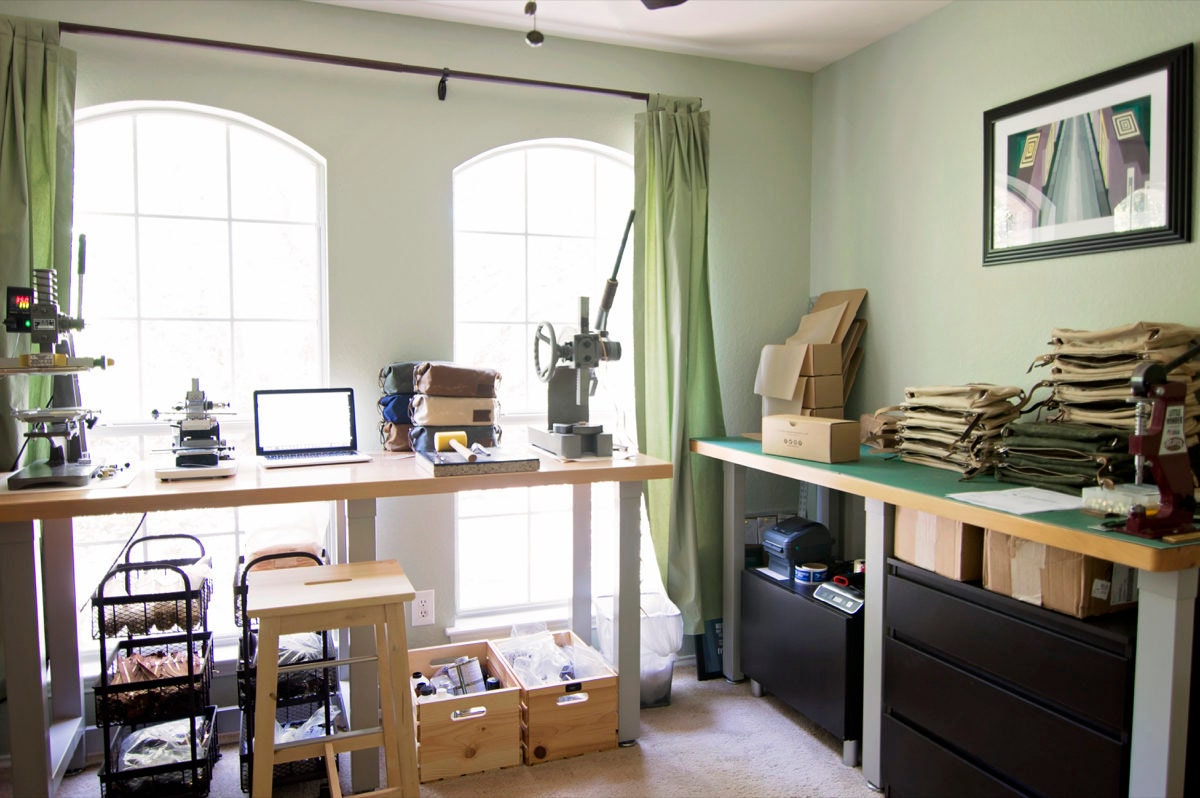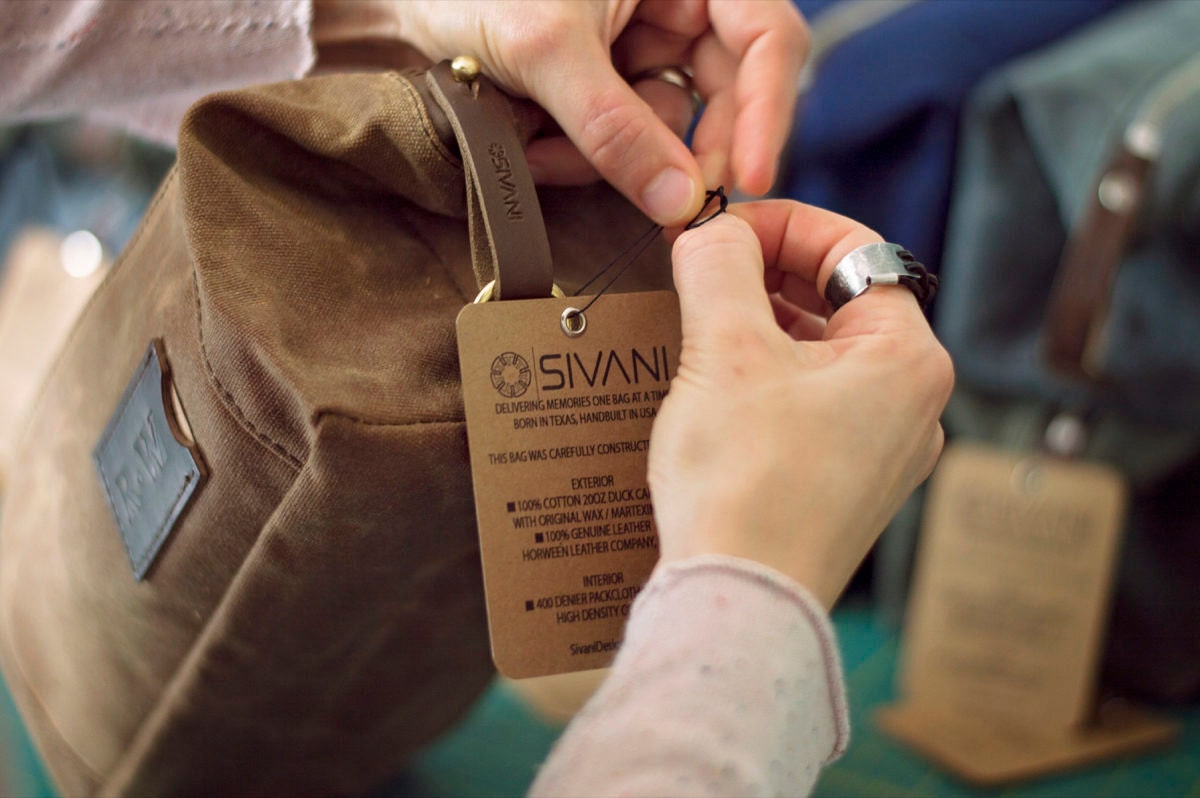 So your products are all made in America, using American-sourced materials. How did become a priority for you in your work?
It's an interesting question because I wasn't born in the United States; I'm an immigrant. So it doesn't really stem from the fact that I was born and raised here, and that these are the materials I grew up with—that's not the case. It's more that I've always believed that if you're a business owner, you have to support your environment. You have to support the people who work with you every step of the way. I feel like we're creating jobs by keeping our product American-made and sourced—it's that personal relationship with living in this country and creating jobs, and ultimately helping the economy of the entire country. It's very important for me to know every single person who is involved in the creation process of my products.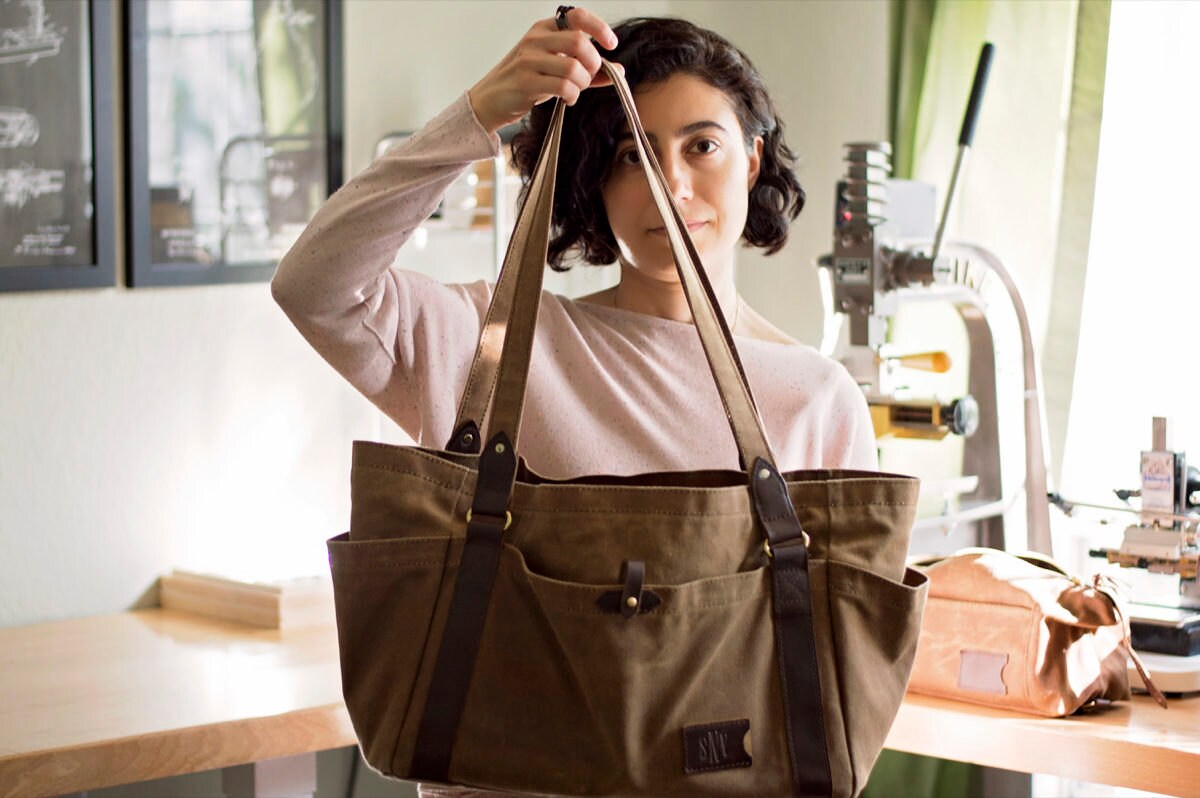 What does the future hold for Clark & Taft?
I don't have any formal training in sewing and designing, and I didn't have any training in business either, so the past four years have been about experimenting and learning. There were definitely failures, but after every single failure we would go back and ensure that we took the proper steps to not fail again in the same way. Creating those efficiencies was so important, and now that they're in place, I finally think this is the year where we can focus on designing more
products
and bringing them to life. I'm really looking forward to designing more
large bags
, in particular. We introduced the
duffle bag
and
tote bag
last year, but we've been working on a messenger bag for so long. I'm really hoping to introduce it this year. I'm excited to keep expanding the line.
Follow Clark & Taft Crafting Company on Instagram, Facebook, and Pinterest.
Photographs courtesy of Clark & Taft Crafting Company.