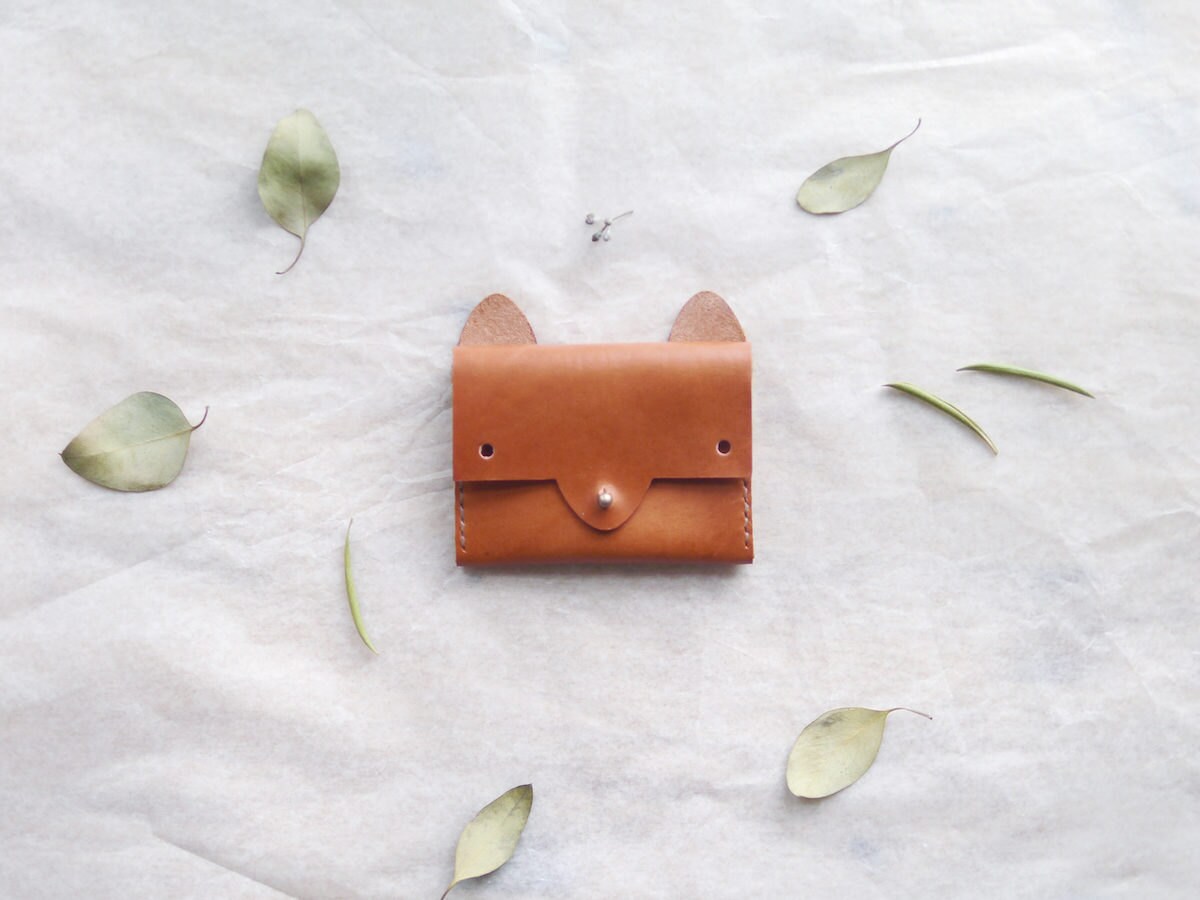 In our weekly Featured Shop series, we shine a light on a standout shop from Etsy's talented seller community, offering readers a behind-the-scenes look at their process and story.
"The reason why I create small bags is to encourage people to carry less," explains Quynh Pham, owner of Chicago-based leather accessories shop Small Queue. After years of toting around too much stuff left her bag-carrying shoulder slumped visibly lower than its twin, Quynh began a process of downsizing which ultimately led the self-taught leatherworker to launch her own line. An antidote to a life weighed down by too many things, each slender leather cardholder and petite pocketbook in the Small Queue collection is purposefully designed to streamline and simplify your daily comings and goings. Now, having overcome the physical effects of heavy baggage, Quynh says, "I think you just need your essentials with you."
Explore the Small Queue collection
With clean lines and pleasing textures, Quynh's hand-sewn handbags offer just enough space for life's necessities. She carefully selects super-soft, vegetable-tanned leathers, locally-sourced from one of the oldest tanneries in the US, and limits the use of hardware to keep each piece airily lightweight. And though a philosophy of minimalism threads through Quynh's line, she also leaves room for a little bit of fun in her designs, many of which feature playful touches, from wallets shaped like kittens and foxes to coin pouches that come in a cheery palette of bright, natural hues. More than just purses, Quynh's leather goods are a reminder to travel lightly, live simply, and seek pockets of joy in all that you do.
Read on to learn more about Quynh's approach to leather crafting and finding simplicity, and shop the Small Queue collection.
How did you start working with leather?
I'm completely self-taught. I used to freelance in design and illustration, and I always had a lot of side projects. When I started dabbling in leather crafting, I would just give my pieces away until eventually people started encouraging me to sell them. So I tried putting my work out there at local craft shows and fairs, and it sold so well that I started doing that full time. I like to think that because I don't come from a professionally-trained leatherworking background, it allows me to think a little bit more outside of what is traditionally taught. I think that comes through in my products, and resonates with my customers. 
What makes your leather goods different?
I like to keep my designs on the minimal side. I want my pieces to feel a little bit more raw and natural, so I don't finish or dye the edges, and I don't add any kind of conditioner. I avoid shiny, plasticky finishes, and tend to choose more natural, vegetable-tanned leather. I like to use color blocks and add little details, but nothing that doesn't add something important to the design. That's one thing I always keep in mind when I'm creating: I don't add things that are purely decorative. They have to serve a function first. I strip it to the bare minimum, but keep it fun.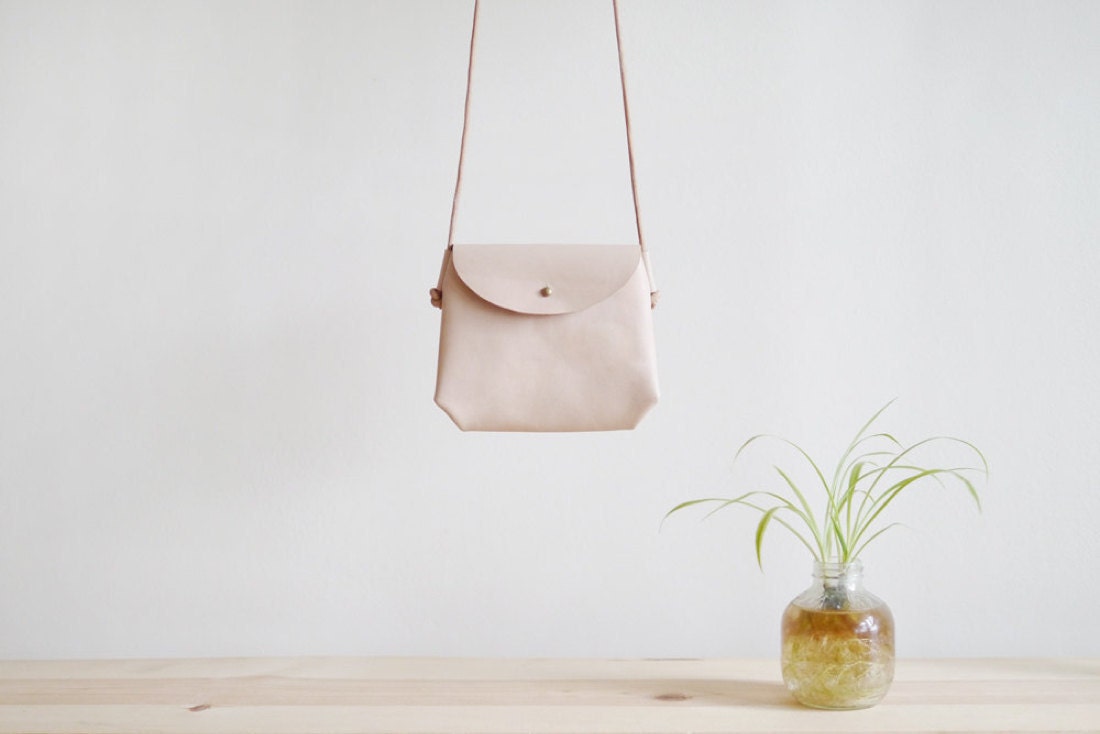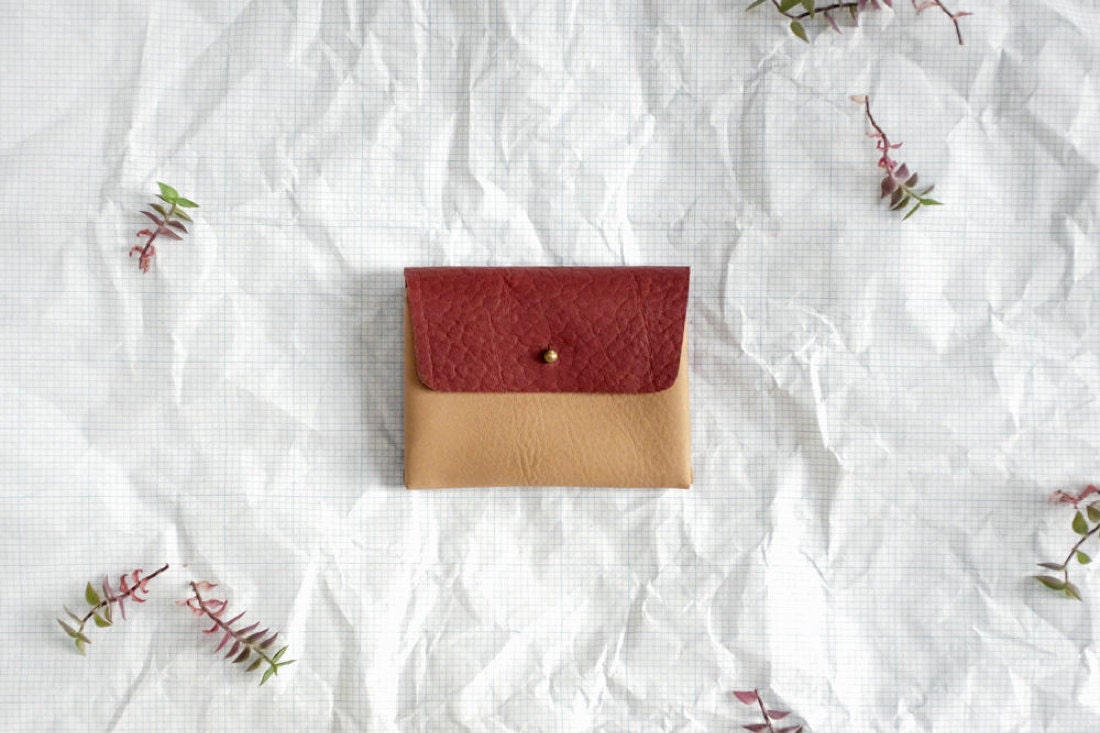 This idea of paring down is something we hear a lot about in a larger cultural conversation that's happening right now.
Yes, I think a lot of people are looking to streamline their lives. I create a lot of bags that are really minimal, just for carrying the essentials, and those are really popular these days. It's like a physical reminder of simplicity—because you can only fit so much inside, it really becomes an exercise in limiting yourself. 
A lot of people tell me that even when they're wearing my bags, they're so light that it feels like they're not wearing a bag at all. It's a nice feeling when you know you have what you need, but you're not weighing yourself down.
Can you describe the feel and the finish of your pieces?
Leather is a very tactile material. I use a range of different types from Horween Leather Company in Chicago. They're one of the oldest leather tanneries remaining in the US, and one of the very best. I'm really lucky that I live in the same city as them, and I can just go pick up leather in person, rather than having it shipped. Each piece of leather is different, and I handpick the ones I like. With my popular animal wallets, I choose leathers that are a little bit more firm so that it holds the shape. But with my bags, I tend to use really soft, buttery leather with a matte feel. When my customers hold my bags, they always remark on how soft the leather is.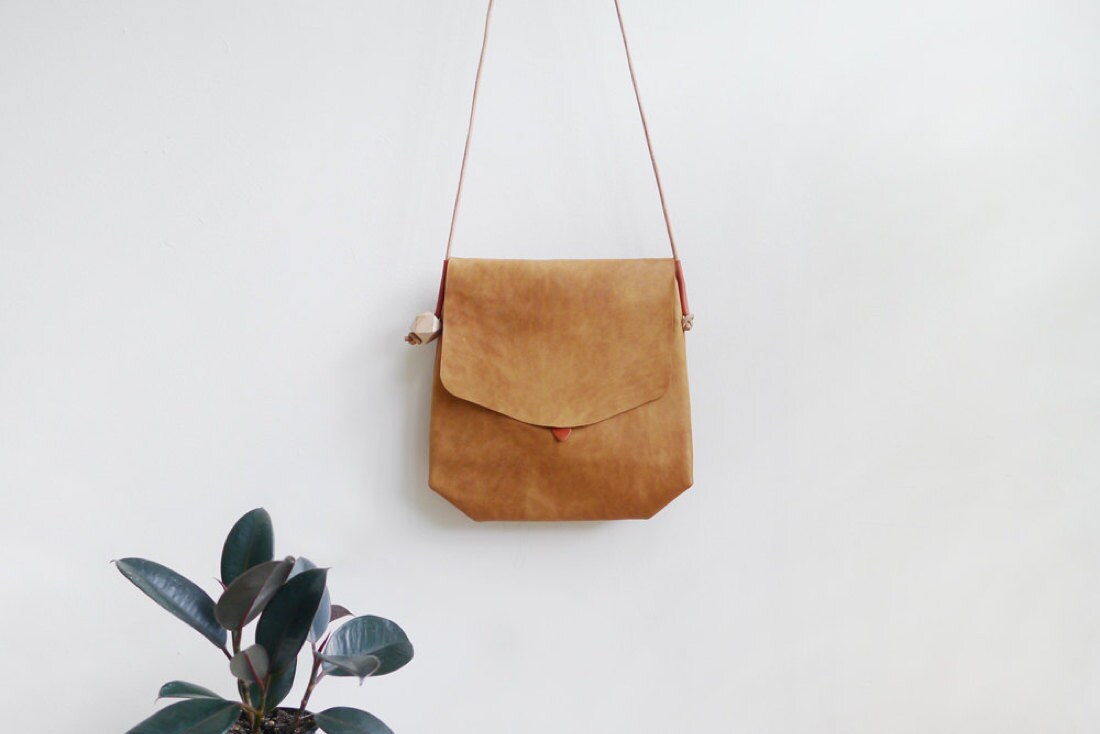 From the seed of an idea to a finished bag, what does your creative process look like?
I'm a very tactile person and I like to draw things by hand, so all my sketches start on paper, whenever inspiration comes to me. Once I have a design that I like, I'll make a template digitally on Illustrator. Then I begin making a prototype. I cut leather by hand and then I punch holes with a multi-pronged chisel and a mallet. I hand-stitch it together with an unbraided waxed nylon thread in a natural, light tan color, and then put on the finishing touches. I don't use a sewing machine at all.
A lot of people don't realize that hand-stitched is different than handmade with a sewing machine. Personally, I find that hand-stitching is more therapeutic than pushing a piece of leather through a machine.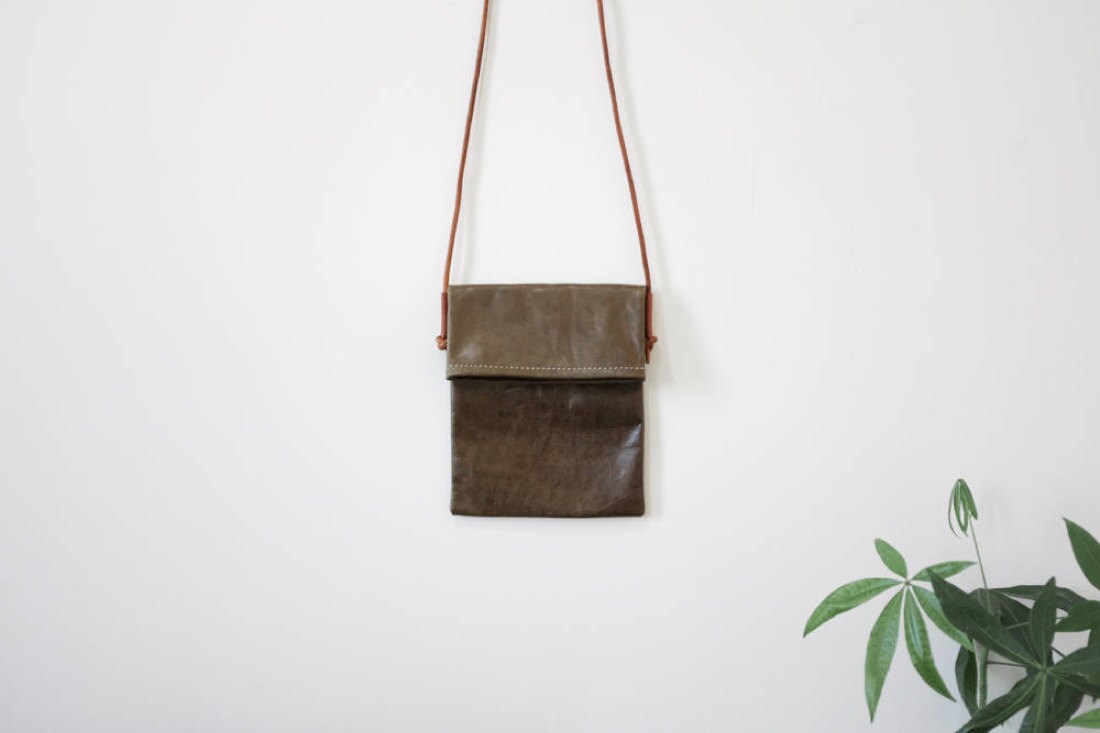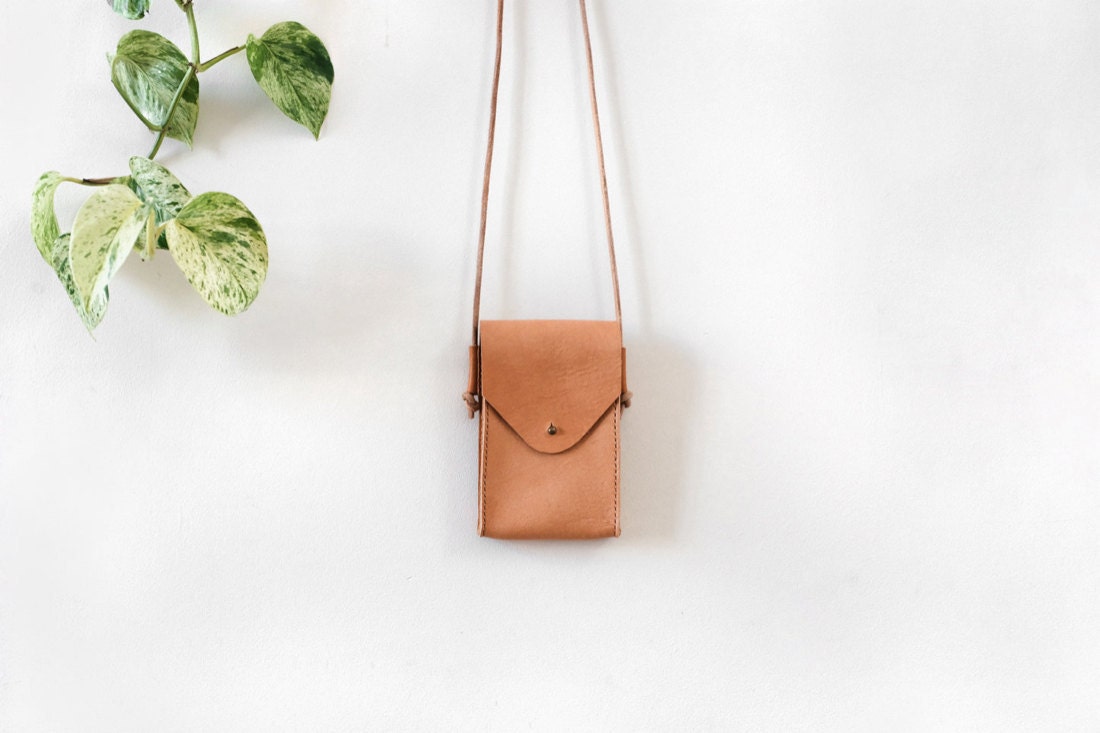 What does your workspace look like?
I work from home. In our den I have my computer and that's where I do all the digital work. In the guest bedroom, I have my main setup with a table and a bookshelf and storage for the leather. It's not as organized as I'd like it to be, but it works. I have over a hundred plants on my shelves right now, so you'll see that I incorporate little snippets of plants in my photography.
Since I hand-stitch, I just need hand tools, which I keep in a caddy that my husband made for me out of wood. A lot of people die-cut their leather. But for me, because I cut it by hand, all I need is a blade. Instead of machines to finish the edges, since I do that by hand too, all I need are my chisel and my mallet. I don't I have the full set of every tool in every size and every variation. I think that ties into my preference to keep things more minimal. If I can do without it, if I feel like I don't absolutely have to have it, then I do without.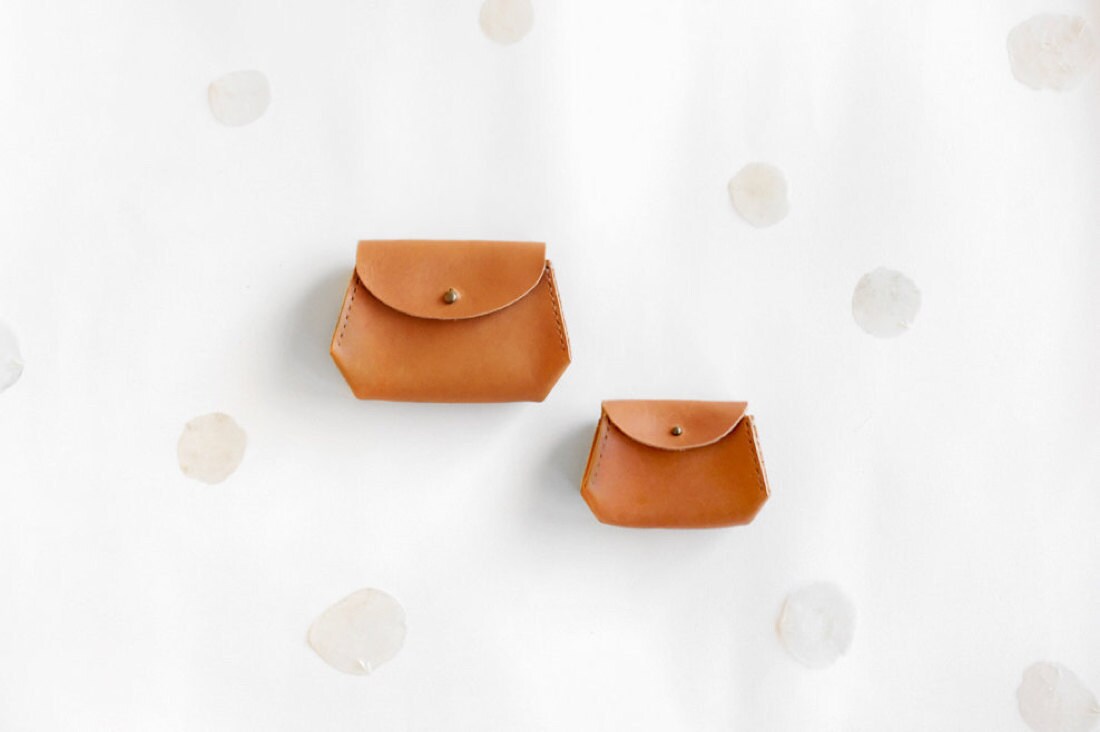 Looking through your shop's rave reviews, words like "quality" and "craftsmanship" come up a lot. What's your secret?
I think that directly stems from the fact that I am a bit of a perfectionist and I hold a very high standard for myself in what I make. I try to carry that out throughout everything that I do in my life. And so I make products that I am proud to sell and have other people carry. And, I am lucky that I have a really good quality leather source nearby. 
What's next for Small Queue? Cooking up anything new and exciting? 
I'm working on some new prototypes and looking to incorporate different materials and little unexpected touches into my future products. I might even add a series of hand-painted leather. I haven't made any concrete plans yet, but overall I just plan to add more bits of fun into my work. 
Follow Small Queue on Instagram, Facebook, and Pinterest.
Photographs courtesy of Small Queue.