Designer Tatiana Nedialkova's illustrated tea towels, oven mitts, and aprons will instantly enliven any hostess's home—including yours.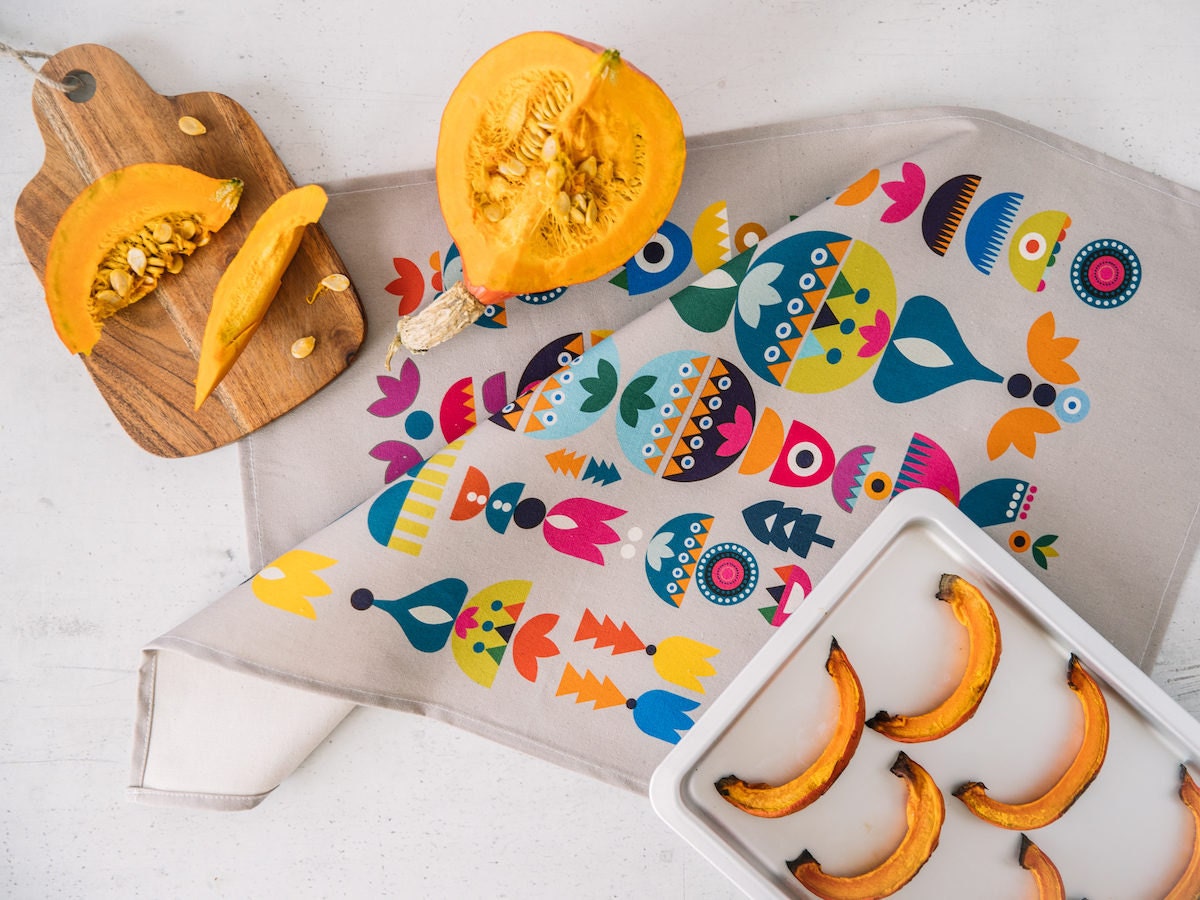 In our Featured Shop series, we shine a light on a standout shop from Etsy's talented seller community, offering readers a behind-the-scenes look at their process and story.
For designer Tatiana Nedialkova, the secret ingredient to a happy home is a splash of color. "It's about making spaces beautiful, feeling excited, and having fun," says the UK-based artist behind home goods line Softer and Wild. "I think by adding beauty to your living spaces, you feel more connected to them." With her bright, playful line of illustrated tea towels, oven mitts, and prints, Tatiana makes it easy for her customers to create uplifting environments where they'll want to spend time cooking meals, making memories, and entertaining loved ones.
Based off Tatiana's folksy, Scandinavian-inspired drawings, each vibrant design in the Softer and Wild collection looks just as charming printed on a hardworking cotton pot holder as it does on a napkin folded neatly into a decorative place setting. A festive addition to any bustling gathering space, it's no wonder her display-worthy kitchen staples have become go-to gifts—and not just for chefs and hostesses. "People will buy them as presents and then come back and get one for themselves," Tatiana says.
Read on for a glimpse into Tatiana's hands-on design process and to shop the Softer and Wild collection.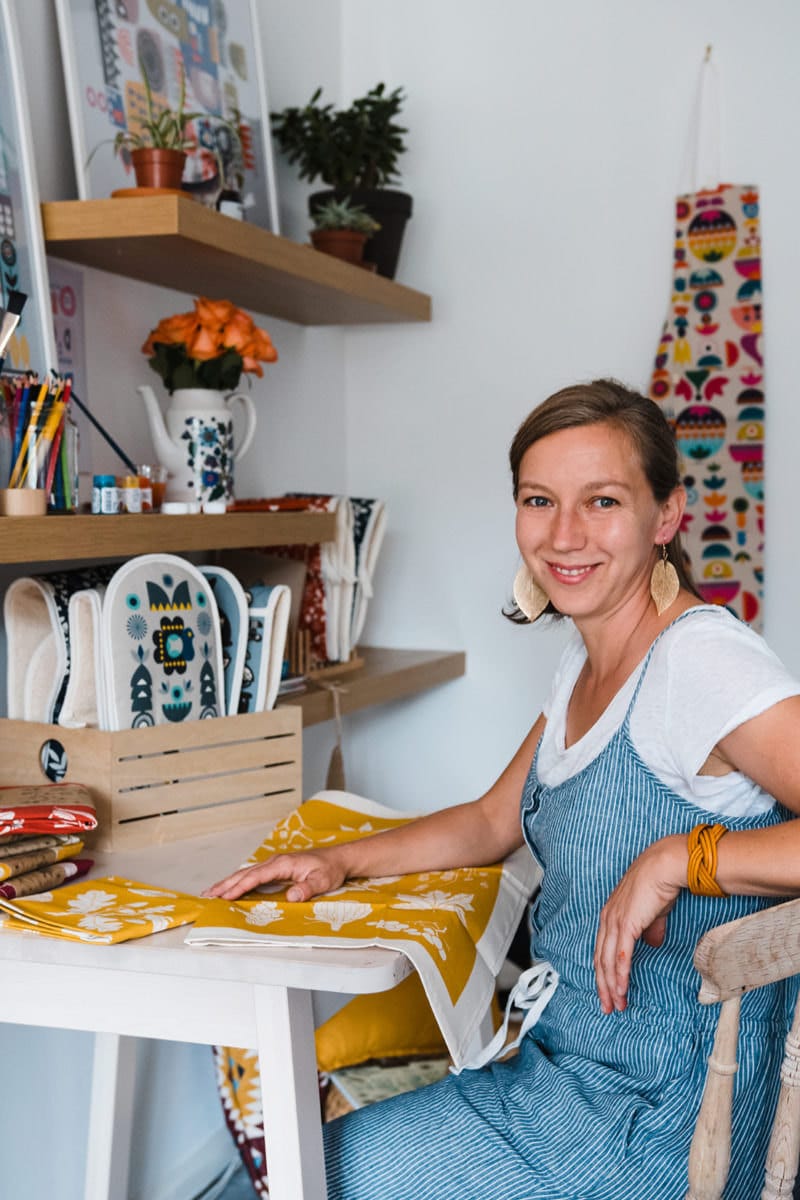 What inspires your designs?
My illustrations are a mix between the Scandinavian aesthetic and Bulgarian folk tales, and they're also influenced by Bulgarian artists from the '70s who created these beautiful logo types. I'm Bulgarian originally, but I've also lived in Brighton, UK, which is a beautiful town with old architecture. There are amazing decorations and patterns on the houses—circles and ornaments. I translate those into illustrations as well.
How did you start making textiles?
Something that influenced me from a young age was the drive people had to decorate and personalize their living spaces with found materials, and find beauty in the simplest of objects. My passion for transforming spaces was massively encouraged when I went to art school in England. I was making illustrations, and a lot of times I was thinking, "I wish there was an object with this illustration on it." My dad has always worked in textiles and he kind of encouraged me. He said, "Let's try to put your images onto fabric," and that's how things got started.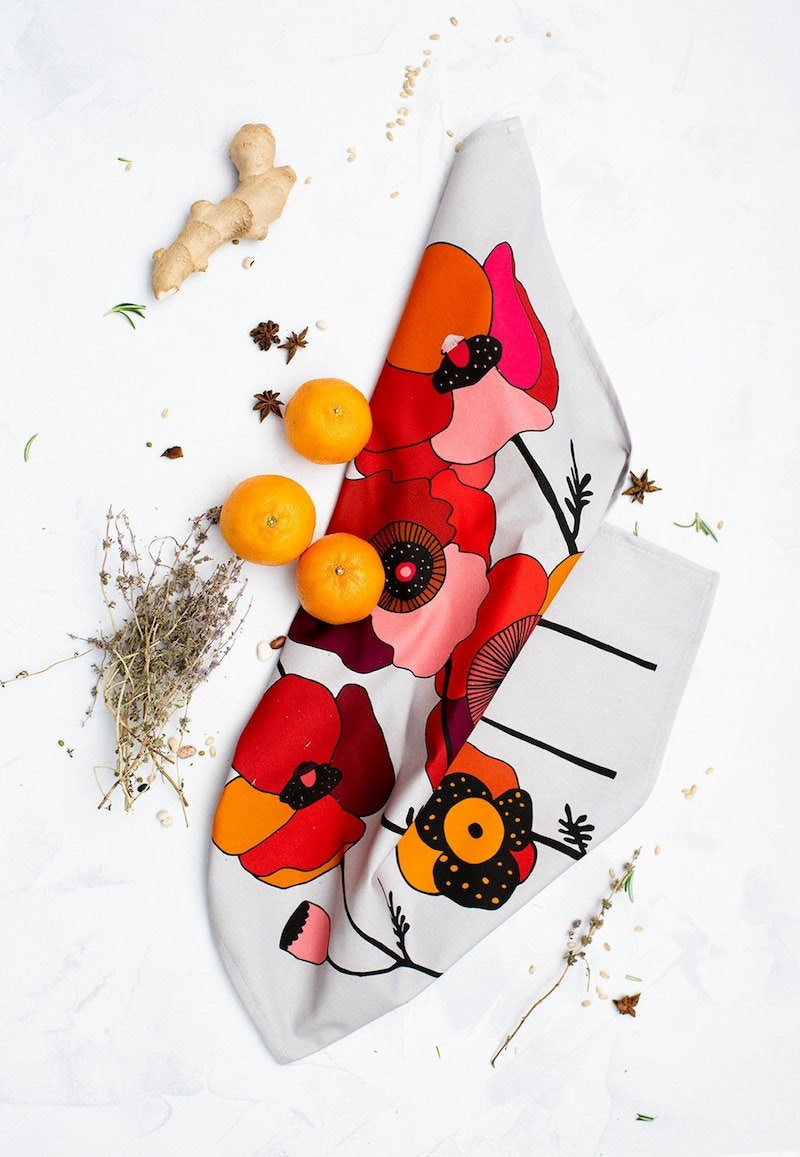 SHOP: Graphic poppy tea towel from Softer and Wild, $17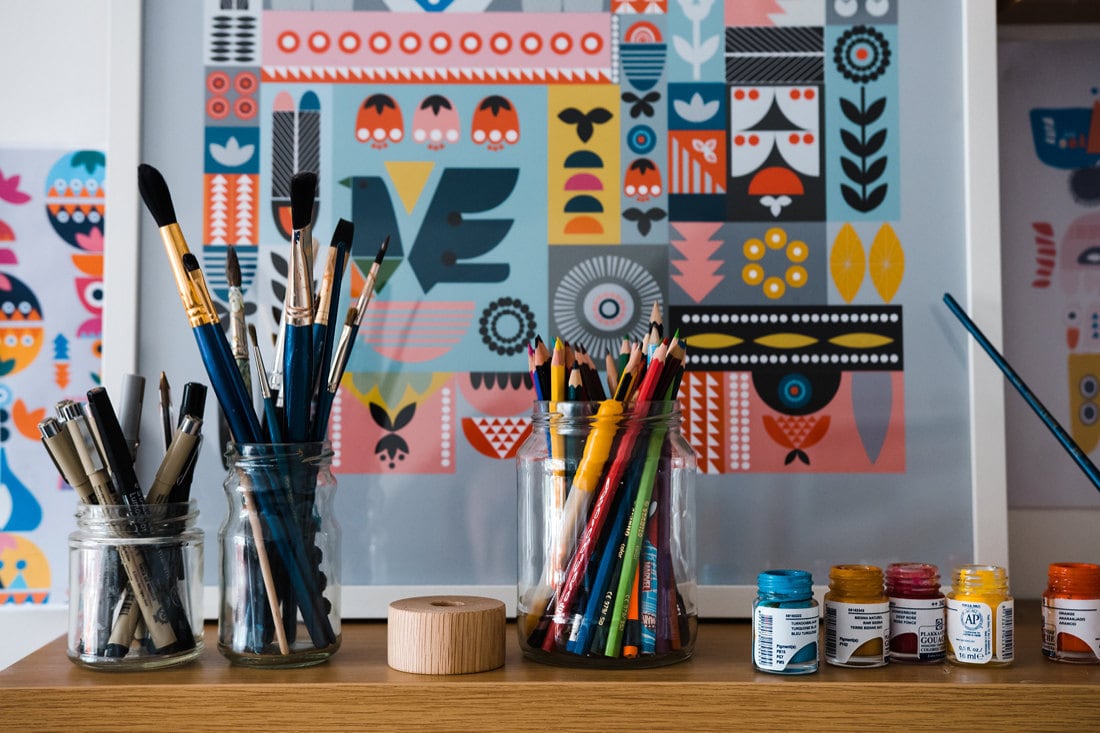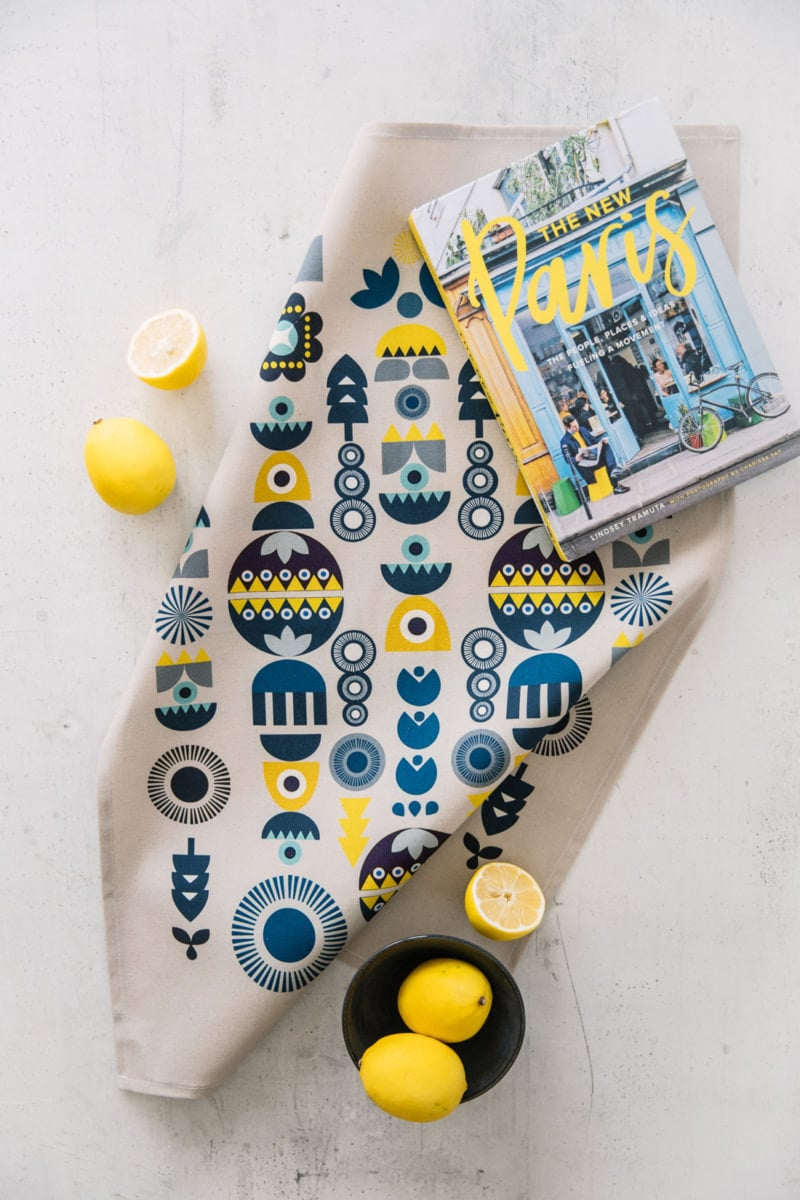 SHOP: Nordic tea towel from Softer and Wild, $17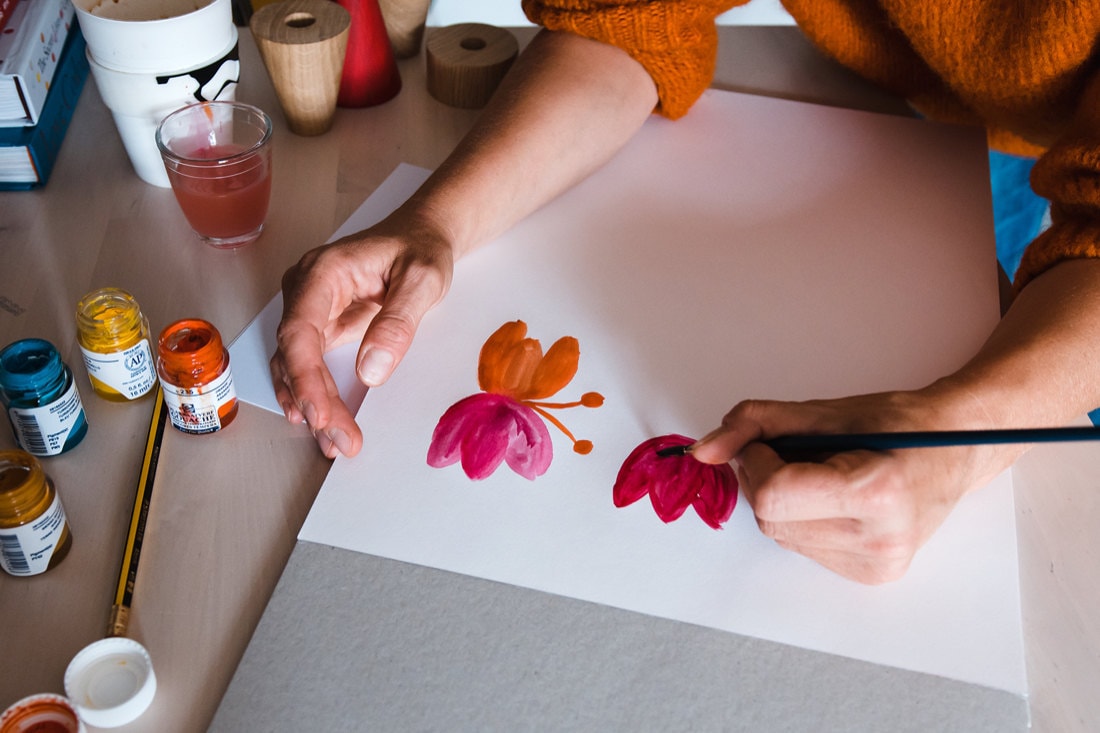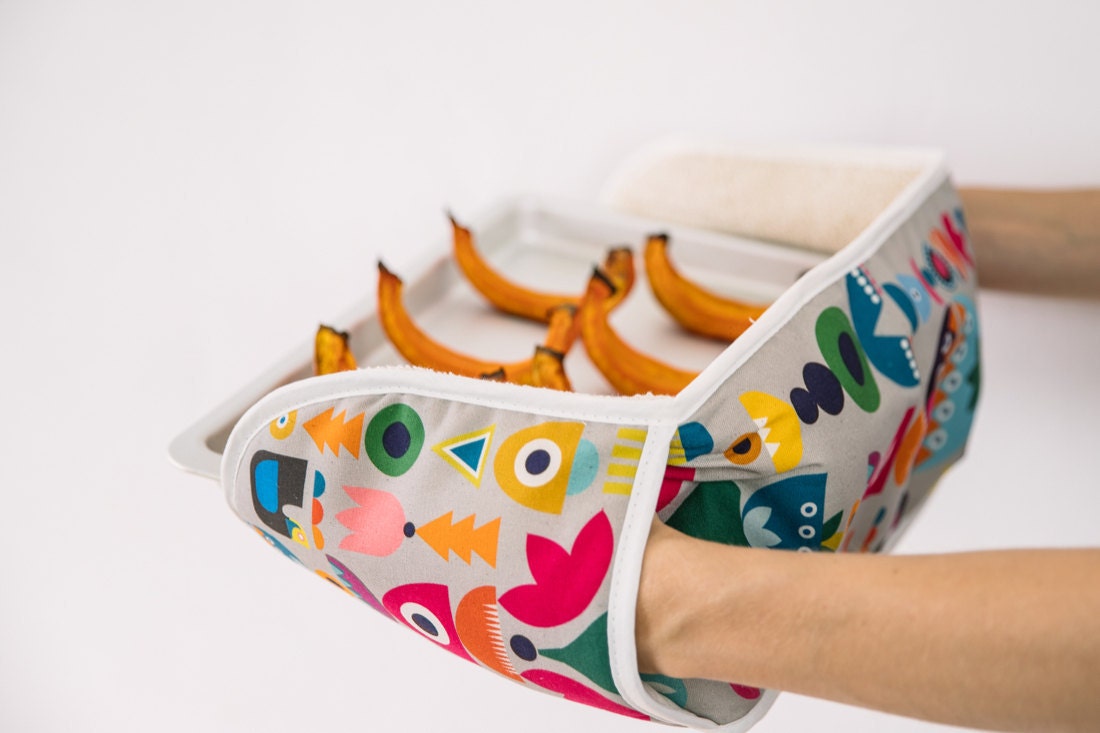 SHOP: Scandinavian-inspired double oven mitt from Softer and Wild, $35
What are some of your best-selling designs so far?
My oven mitts have been the most popular. They don't have the typical shape—they're kind of a long, double glove. In terms of patterns, the nordic design is a best-seller, especially on the oven mitts. I think people like it because the design is so different from what you usually get on a product like this. My botanical prints also do well. They have this timeless floral appeal; there's something really classic about them.
What are some of your favorite products for gifting?
If you're going to a party, my kitchen items make a really nice gift to bring along. When I've done markets, I've also had a lot of people buying them as presents for their dads for cooking and that sort of thing. They appeal to lots of different people for lots of different occasions—not just to women or young people. They're classic. Since they're so popular as gifts, I'm thinking about starting to sell them as sets, which might include a matching oven mitt and tea towel, for example.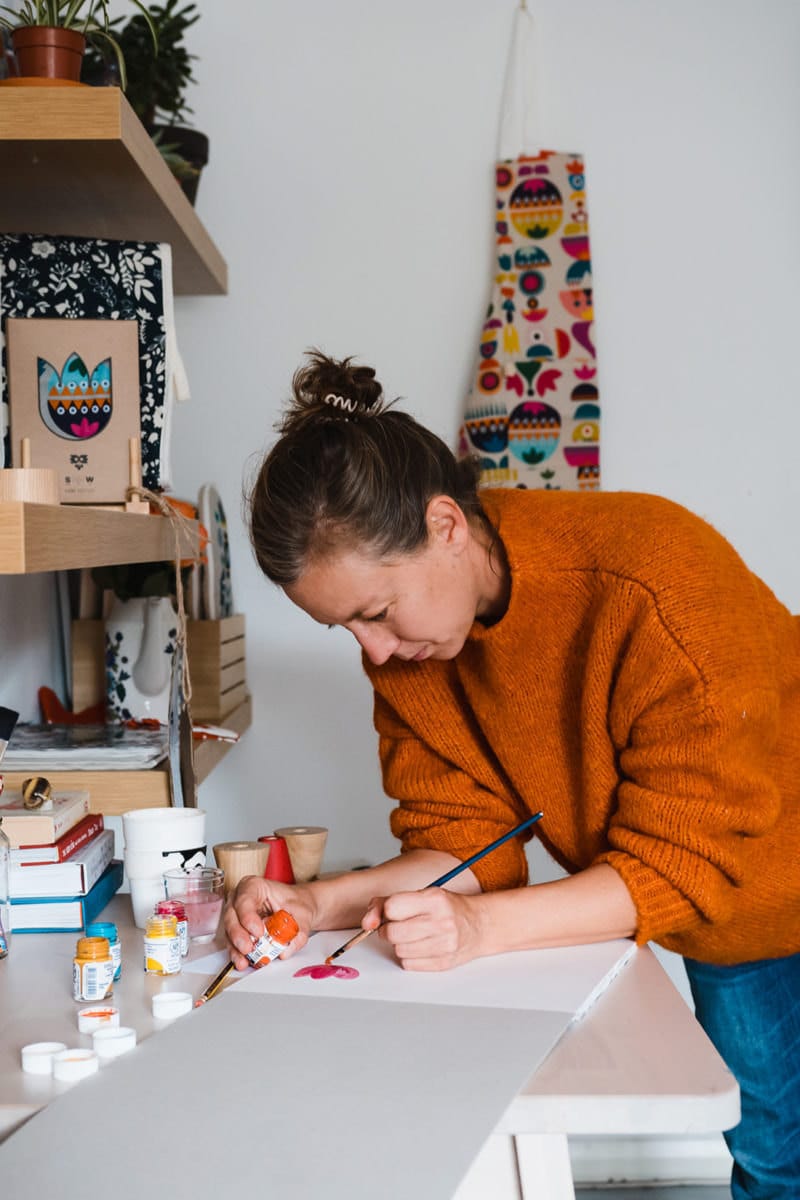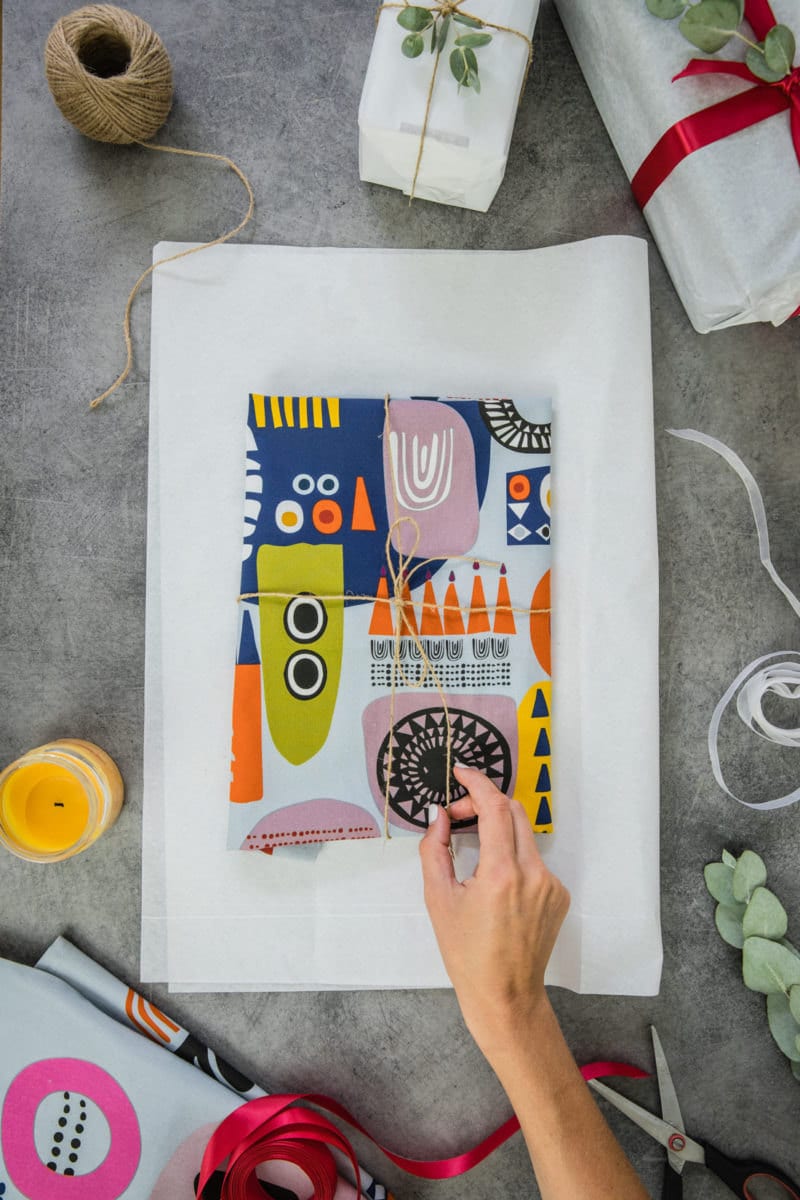 SHOP: Abstract shapes tea towel from Softer and Wild, $17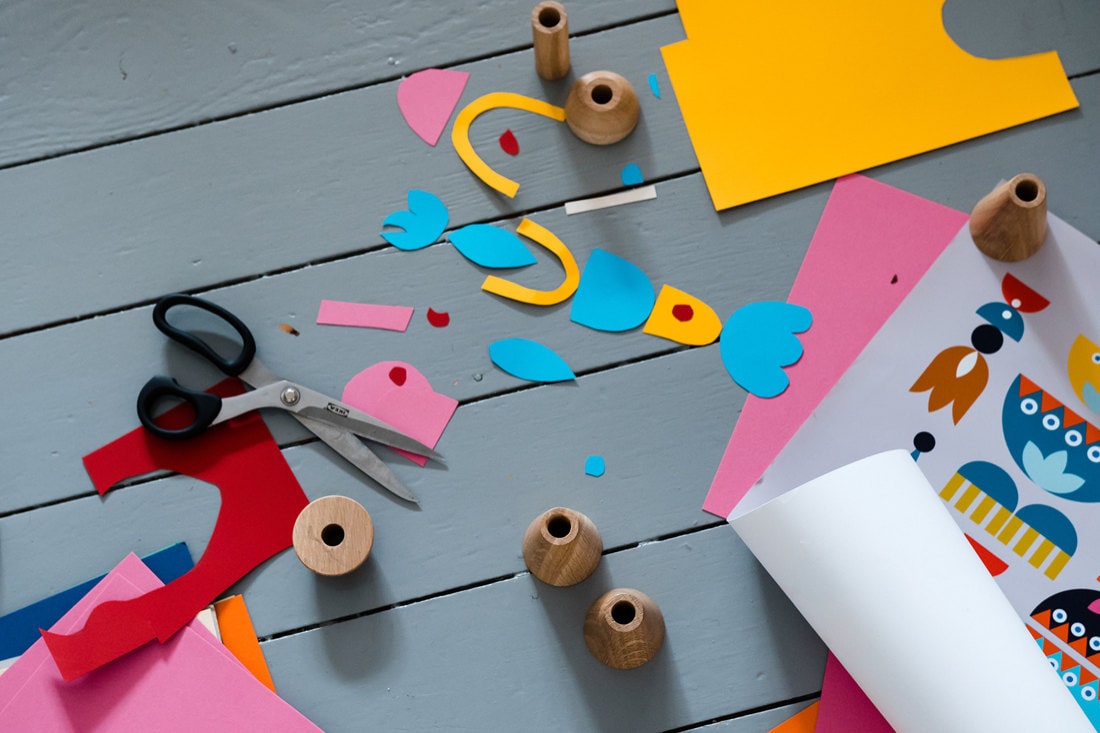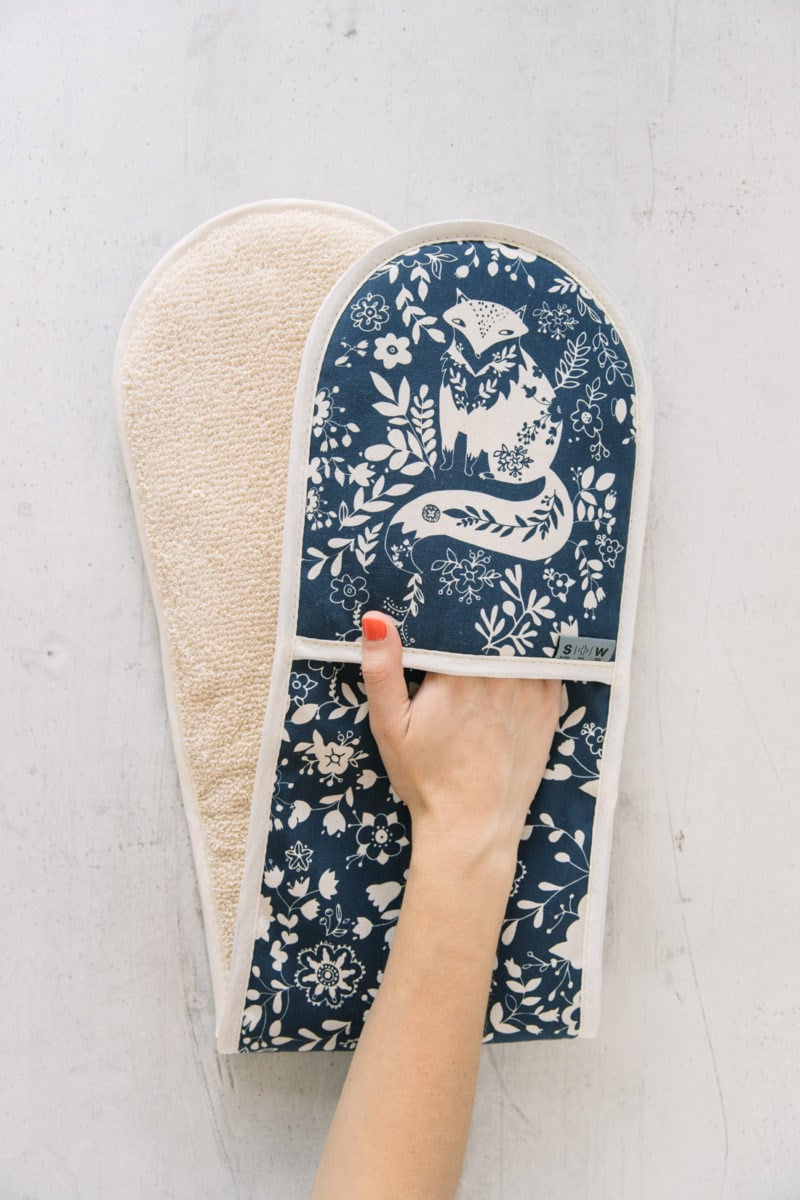 SHOP: Woodland-themed double oven mitt from Softer and Wild, $35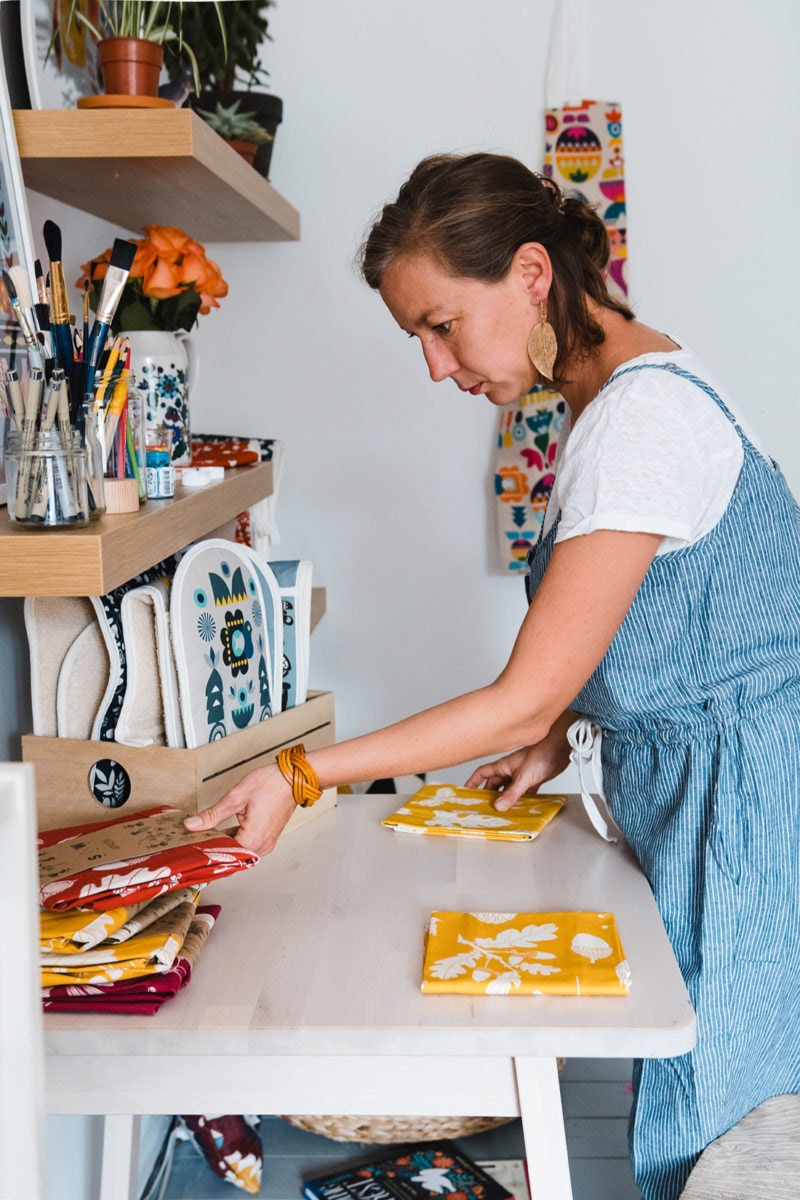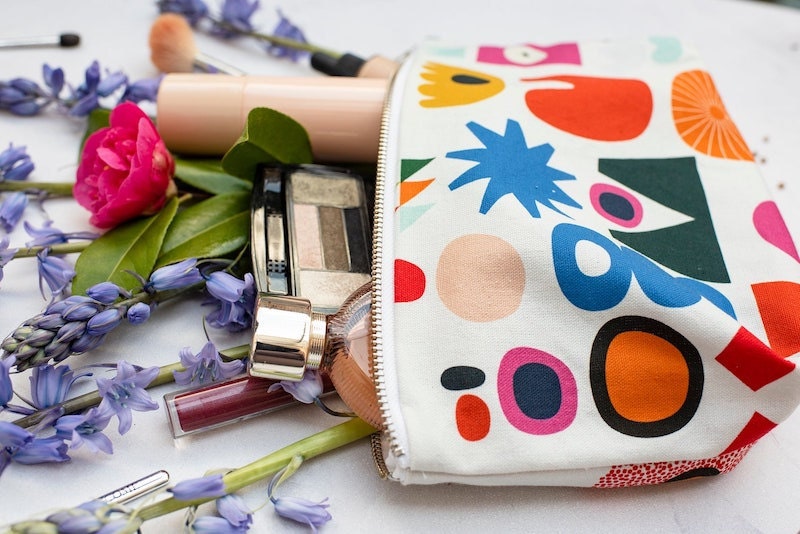 SHOP: Cosmetics bag with colorful abstract shapes from Softer and Wild, $28
Can you walk me through the process for making your products?
Sometimes I'll draw my prints by hand, scan them into the computer, and then add more elements; sometimes I draw directly into the software. When I work with shapes, I'll cut out colorful pieces of cardboard and arrange them on a blank piece of paper, like a collage. I'll play with different combinations, photograph them, and upload them into the computer. Once I have an illustration I want to work with, I'll usually print the elements, cut them out, and try to find the right placement for the design on each product. Each surface pattern is made for the specific product it's going on; I never print rolls of fabric.
What have been the biggest challenges in running your business?
I didn't know that much about textiles when I was first starting out, so I had to learn. I visited the factory where the cotton is made and woven. That's something I still do. I want to keep a natural feel to the cotton, and select the exact density of the fabric.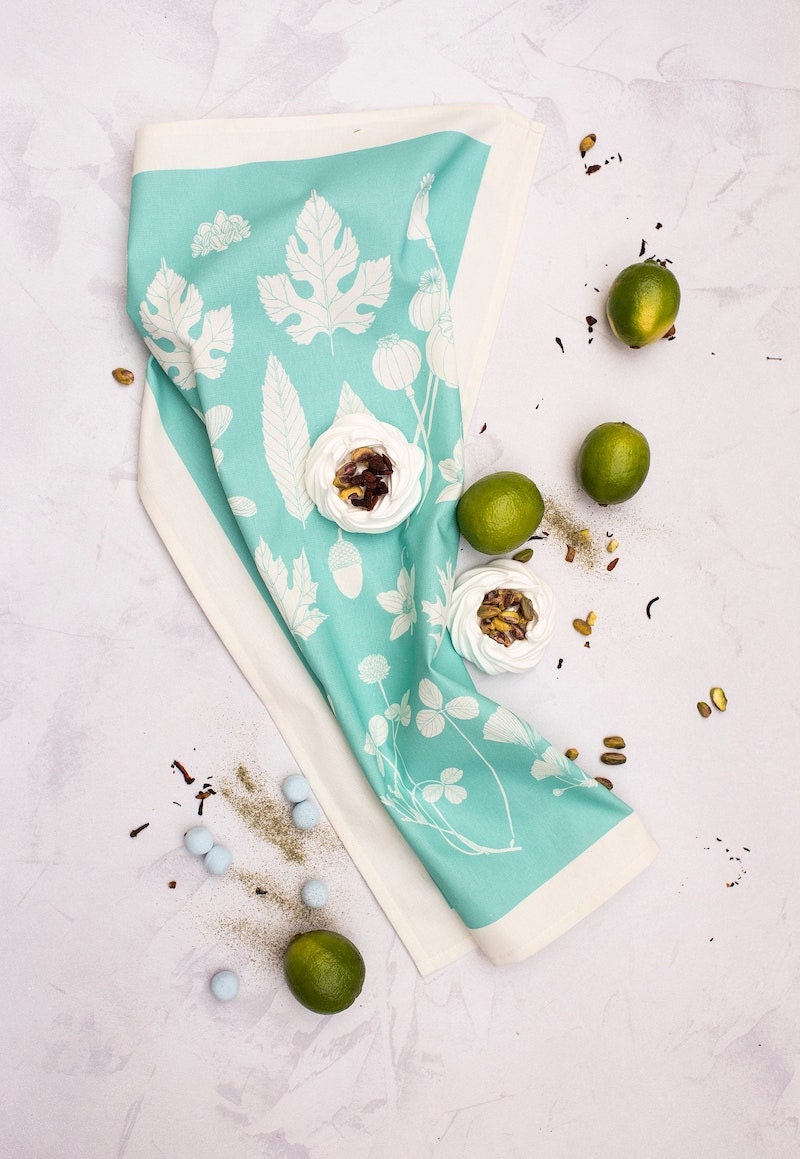 SHOP: Turquoise botanical tea towel from Softer and Wild, $17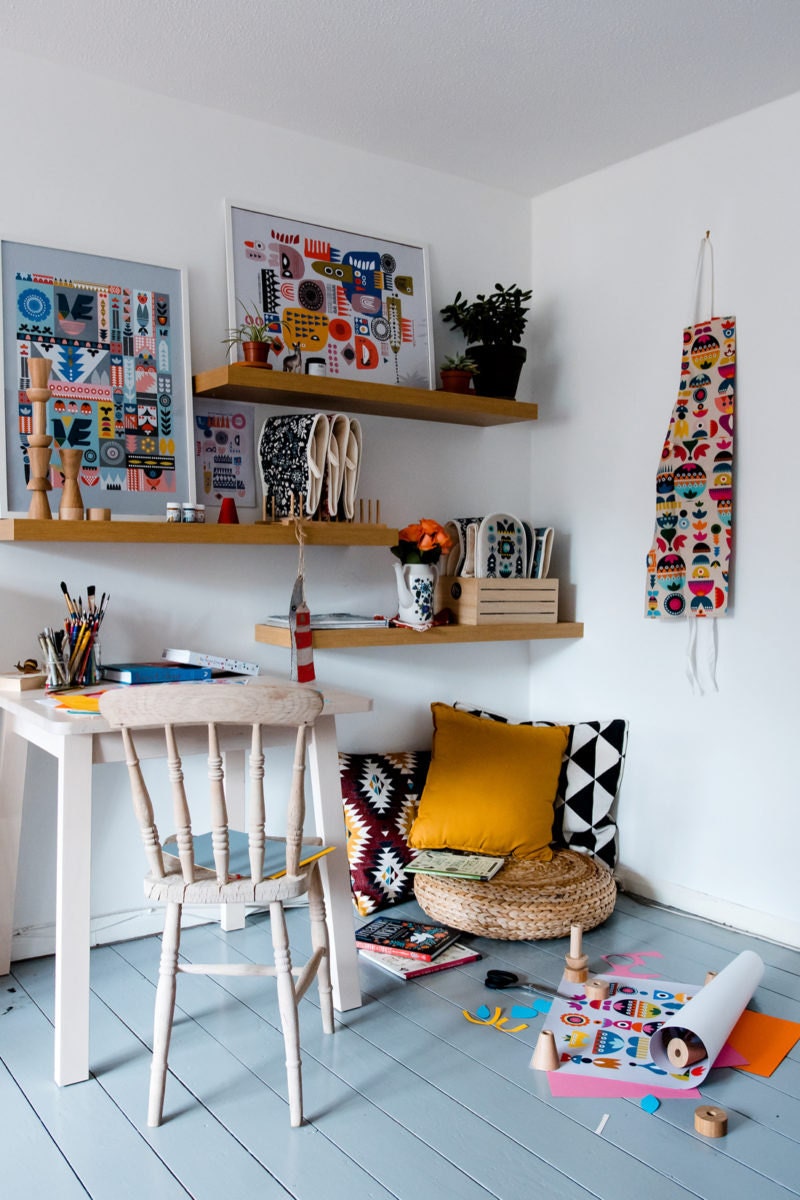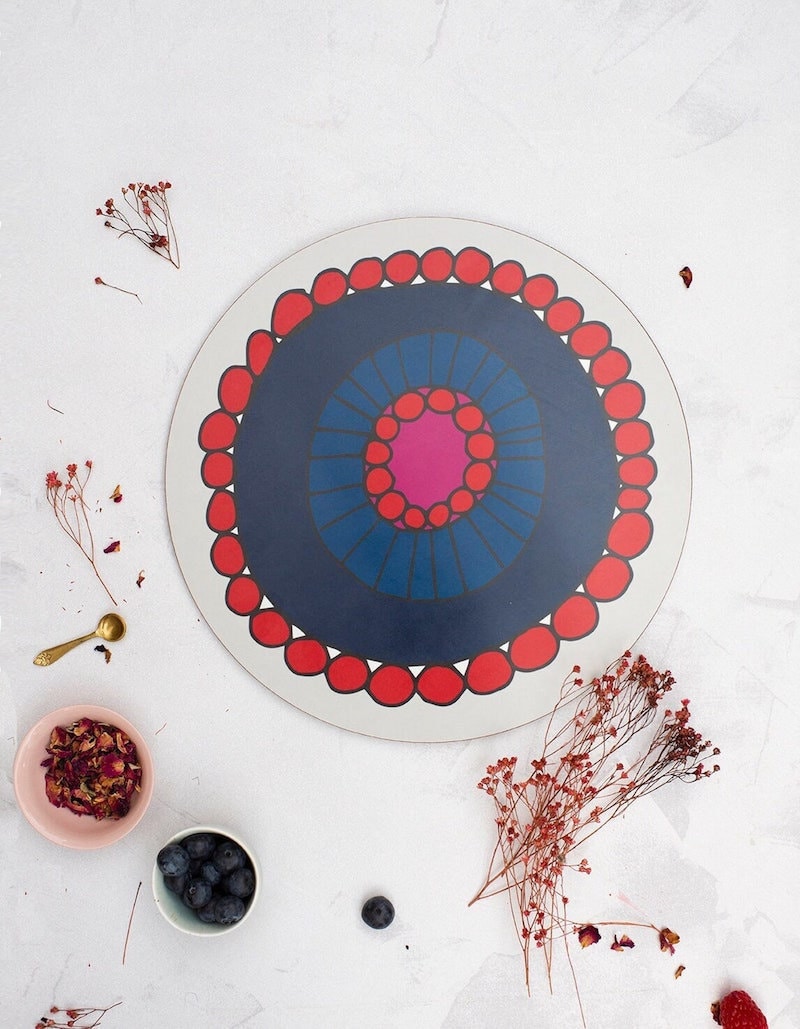 SHOP: Round floral placemats from Softer and Wild, $54 for a set of 4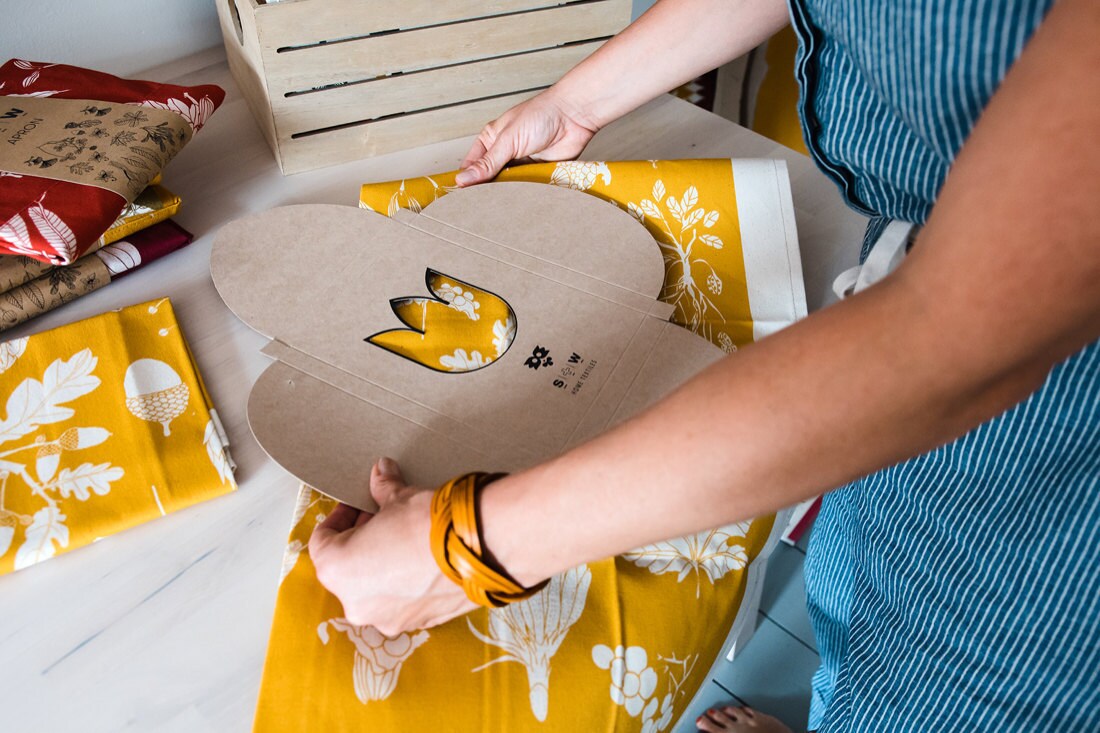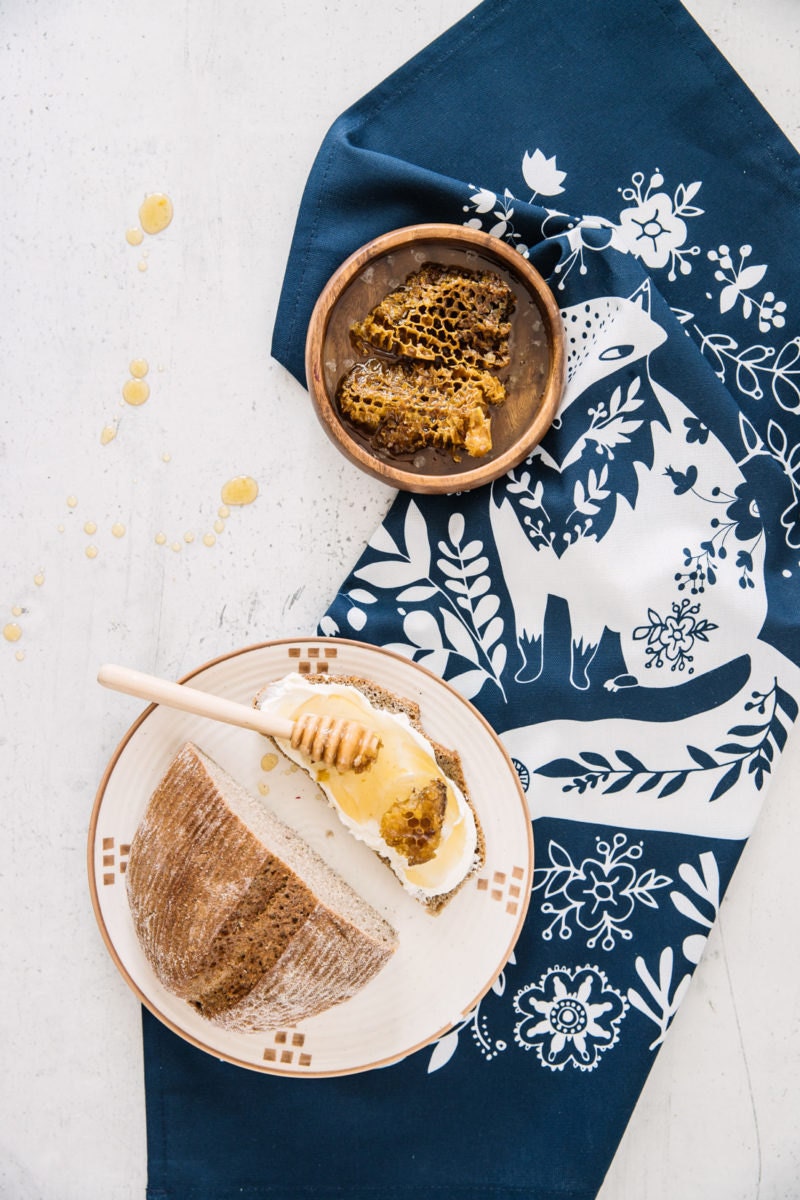 SHOP: Navy woodland fox tea towel from Softer and Wild, $17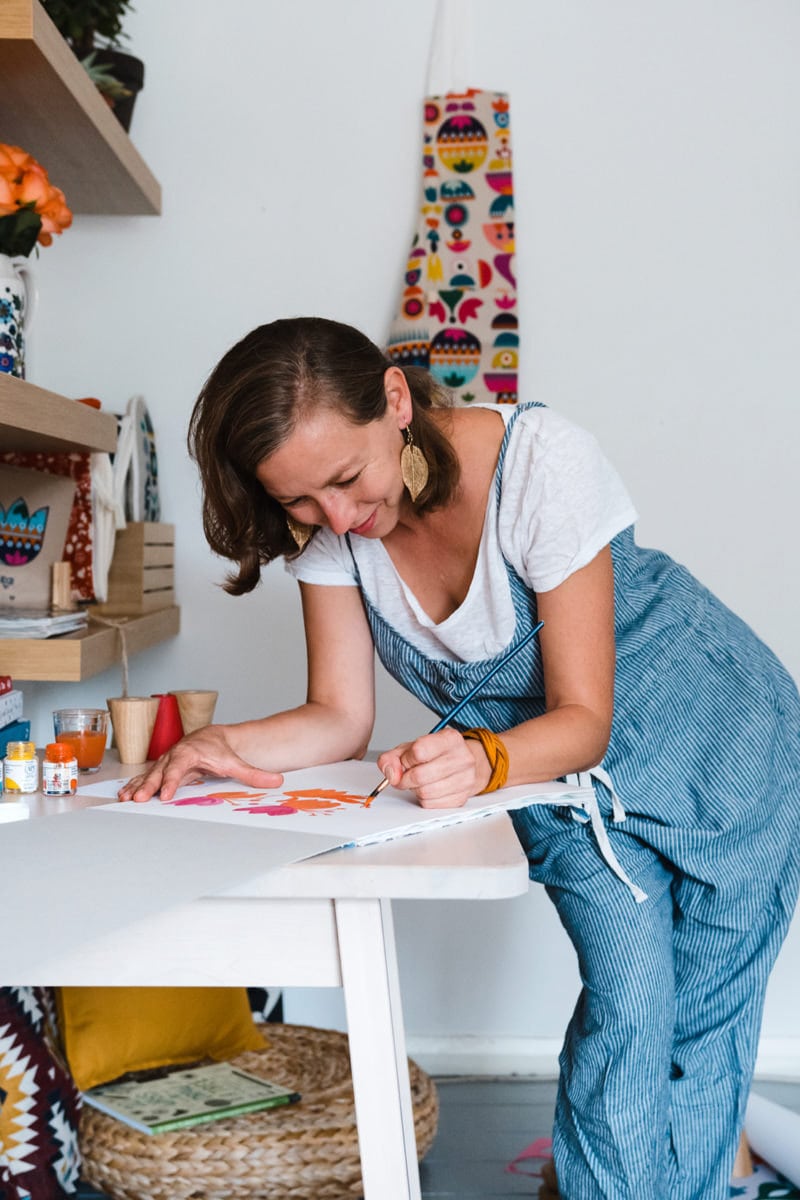 Why do you think it's important to bring beauty to functional everyday items?
Maybe it's because I'm a visually driven person, but I really appreciate when I see something that has attention and care put into it. When we're surrounded by beauty every day it uplifts us and makes us feel inspired. And then when you use things loads and loads, you create some kind of connection with them. They don't feel as disposable.
What do you enjoy about creating home goods?
I've made things in the past and given them as gifts to friends. And then when I visit a few years later, it's really nice to see the objects being part of their environment and habits and life. In the same way, it was very exciting when people started to buy my art—to think it really ends up in someone's home and can transform their space in some way.
Follow Softer and Wild on Instagram and Facebook.
Photographs courtesy of Softer and Wild.