by Valerie Rains
From interiors to jewelry to wall hangings and back again, Soñadora designer Lisa Garcia's creative journey has brought her full circle.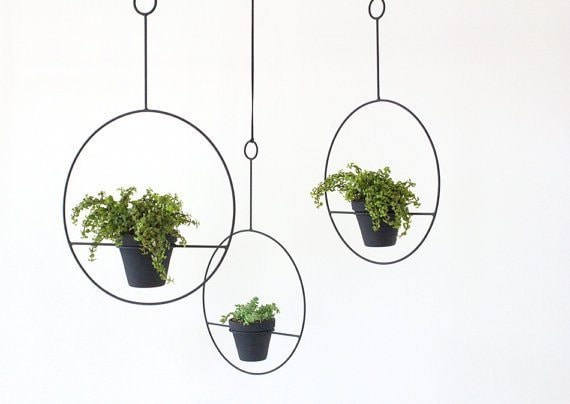 For
Soñadora
designer Lisa Garcia, the path to launching a line of furniture and home goods wasn't exactly direct. After studying interior design at Oregon's Art Institute and starting a career largely focused on commercial and hospitality projects, Lisa found herself making a detour to jewelry design in the late aughts, when the market crashed and interiors work dried up. "At the time, there were a lot of us out there who were looking to work in a new way, trying to make a living in a new paradigm in the design world," she says. Her jewelry line led to a well-timed foray into fiber crafts: "I started making my necklaces at a larger scale, and those turned into my fiber wall hangings — right when there was a huge upswing in the fiber crafts movement," she says. The success she saw with her stripped-down geometric
wall hangings
 — all simple black and brass hoops with natural, neutral fiber flourishes — gave her the confidence (and the customer base) to return to her first design love: furniture. These days, her shop includes
minimalist metal plant hangers
; frameless,
curved-edge mirrors
; and DIY and readymade versions of
welded-steel hoop chairs with woven seats
. Talk about coming full circle! We caught up with Lisa about her artistic aspirations, inspiring studio mates, and how to break out of a creative rut.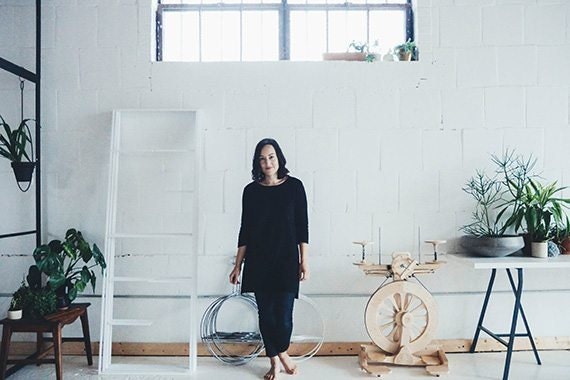 Tell us about your design process — how do you take an idea from inspiration to finished product? I keep a notepad in my purse everywhere I go, and I try to pull it out anytime that I have a few moments alone; a lot of my wall hanging designs come from just doodling and sketching and drawing shapes. But sometimes I go into my studio, make myself a pot of tea, see what materials I have on hand, and let that guide my process. The furniture designs are a little different; they start as thumbnail drawings, then I move on to loose drawings, then detailed drawings and finally prototypes. Each prototype is tested, sat in, and used for about a month before it is re-drawn and re-detailed until I reach the final version. What do you love most about your workspace?  My good friend Rebekka Seale of Camellia Fiber Company and I opened a coop studio space called
Earthen Studio
 last June here in Nashville, and we brought in
Golden Apothecary
as well — our intention was to build a small collective of creative women who own small businesses that we love and respect. We have a big kitchen in the back for the apothecary goods, and Rebekka and I share the rest of the space; it's filled with fibers and plants and all the things that make us happy. And it's pretty magical — she spins yarn from raw fiber, and because I get to see all of her stuff, it really influences my own projects; our studio is really just a huge overlapping of our work.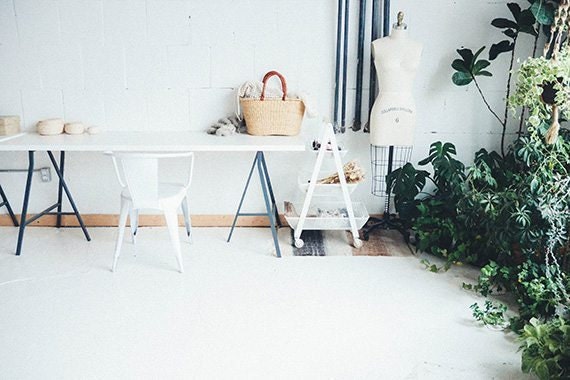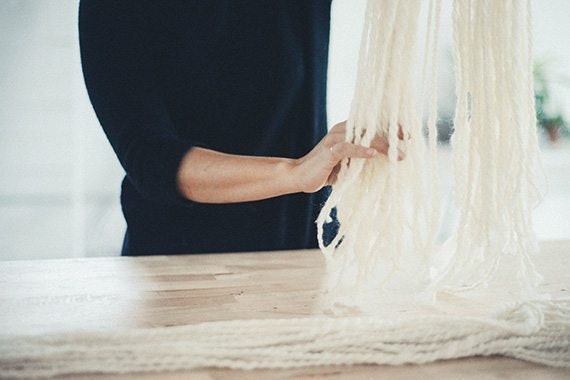 Can you tell us about another artist, designer, or Etsy seller whose work you admire?
Yes! A friend recently recommended that I check out
Himo Art
, who also does fiber wall hangings, and I have so much respect for her and what she's done. And I really love looking at her Etsy shop — she's always got new, awesome, exciting things. I think it's really fun when someone else works in the same medium but does drastically different work.
If you could instantly master any other art form, what would it be?
Metalworking. I've only dabbled a little bit and I can do enough to make prototypes, but mastering is a whole other thing. I just started working with a welder named Nelson who has been amazing, and a central part of Soñadora's shift toward furniture making, but I would love to be able to be more involved on that side of things. You also sing in a band. What different creative or emotional needs do music and design fulfill in your life? I'm in a band called
Copper Fox
 with my fiancé and a few of our friends, and singing is actually, honestly, my true love. And what I love about Etsy is that it's allowed me to make a living with Soñadora; Soñadora and Etsy are the things that made my dream of being in a band possible. But they also kind of work together — the way I think of making music, I think more in terms of designing a song than writing a song. Maybe you wouldn't be able to see it on the outside, but for me, in my mind, there's so much crossover there.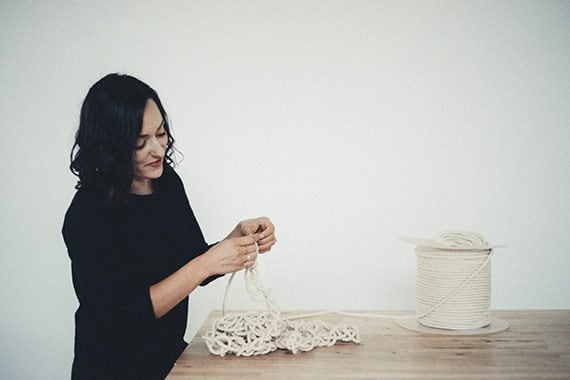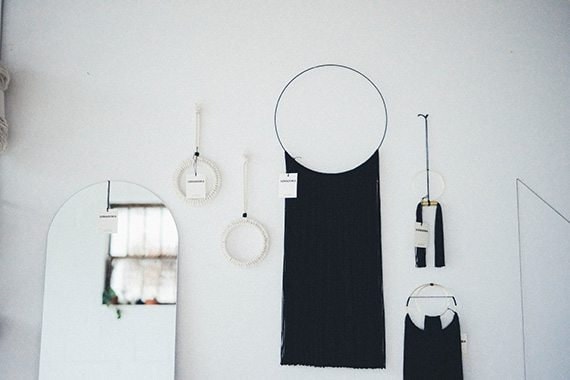 Do you ever get stuck, creatively? What do you do to get un-stuck? I do get stuck, I definitely do. And when I need to get un-stuck, I travel. I travel as much as possible, which doesn't happen too often during busy seasons, but it always reinvigorates me and re-inspires me. Seeing new places, eating new food, walking down new streets, and seeing new buildings — it always makes me feel like I have more to give and more to do. What's a trip you took recently that stands out for you? This time last year I accompanied my friend Beth, who writes a blog called
Local Milk
, on a photography and styling workshop in Venice, Italy; it wasn't my first trip to Venice, but I saw the city with new eyes and definitely came back inspired. The workshop was hosted in one of the palazzos on the Grand Canal from the 1300s; I literally sat in
Wagner's sofa
that he designed and made, and for me, having studied that chair in design school and thinking I would never actually see it in real life, that just blew my mind. And seeing all these architectural and decorative elements that have stood the test of time and are still innately beautiful, even though we've come so far in design, was really wonderful. And that's kind of what I want for my work — I want people to hang onto it for a long time, so I try not to get too hasty about designs I come up with until I know for sure it's something that'll last.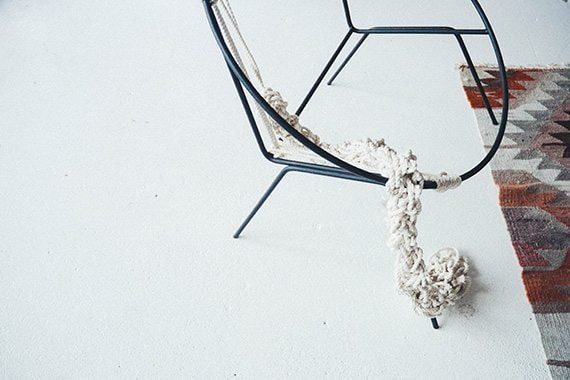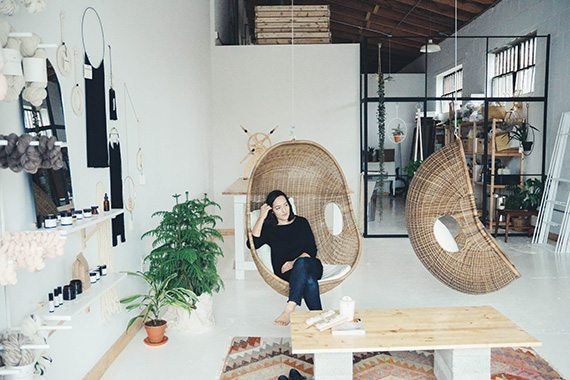 What are you looking forward to most in 2016? What are your goals for the year? I'm really excited to expand my home goods line — I have a lot of designs that my welder and I are working on right now, and I'm looking forward to giving more of my love and attention to our larger items and doing fewer small ones. I'm also putting out an album this year with Copper Fox, and I get really excited about the idea of going on tour and sketching for Soñadora between shows.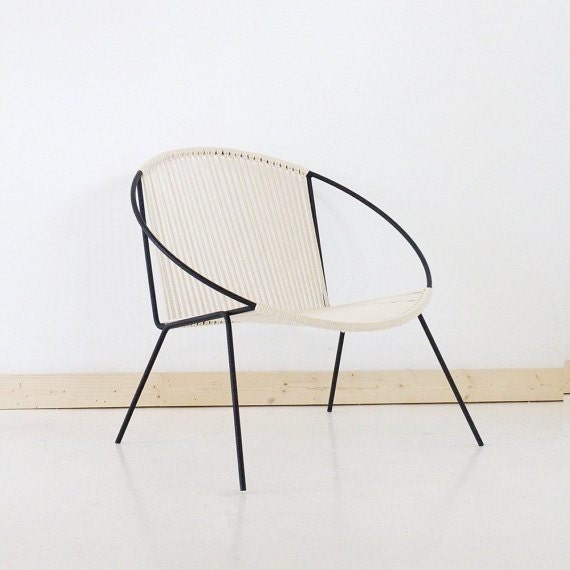 Keep up with Lisa's creative projects by following her on Instagram, Pinterest, and Facebook. 
Product photos by Soñadora; portrait and studio photos by Leah Gray.