by Aleksa Brown
For illustrator and screenprinter Jessica Duthu, the path to success wasn't a straight line, but the journey was well worth it.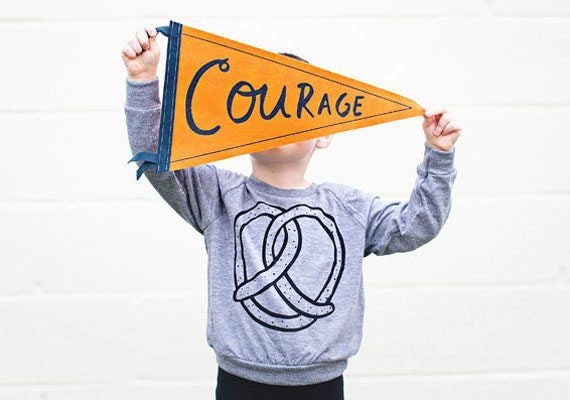 For illustrator and screenprinter Jessica Duthu of
Strawberry Moth
, the path to success wasn't a straight line. After studying film at Savannah College of Art and Design, Jessica moved out to Los Angeles to start her career – only to realize that she didn't actually enjoy working in film. So, she returned to square one – Savannah – got a retail gig, and started a
fashion blog
to feed her creative impulses while she figured out the rest. Soon, Jessica realized that the illustrations she was creating and sharing on her blog were resonating with readers. So, she started selling them on greeting cards, and worked with a screenprinter to learn the ins and outs of transferring art to fabric. Armed with a new creative superpower, Jessica's next step was purchasing her own equipment and getting to work. Today, her line of illustrated goods includes screenprinted children's clothing, colorful felt pennants, and lighthearted patches celebrating childhood milestones such as
having a loose tooth
,
believing in monsters
, and
feeling all the feels
. "I've been full-time Strawberry Moth for a little over two years, and it's been such an incredible journey," she says. "We started doing wholesale last year through
Etsy Wholesale
, and I'm now in over 50 stores. I can't explain how thankful I am that I made the mistakes I did, because otherwise I wouldn't be where I am now."
We got in touch with Jessica to chat about her work – and the courage it takes to follow your creative bliss.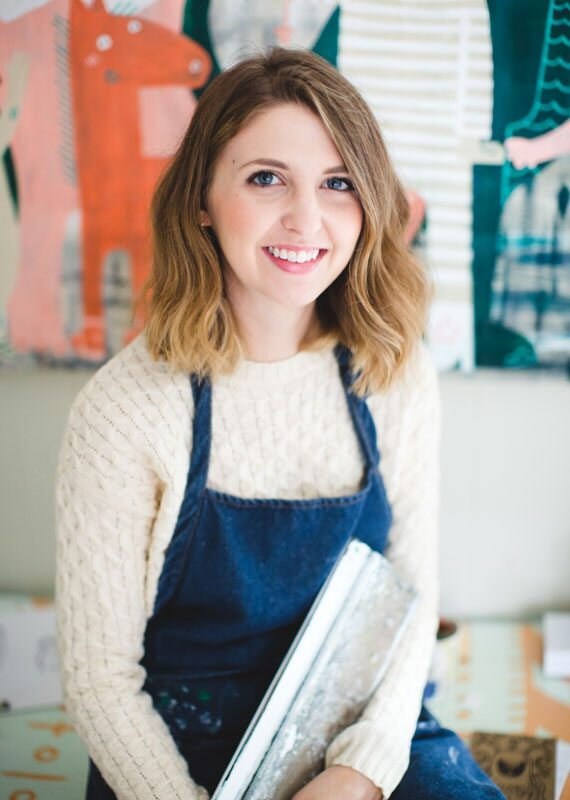 How would you describe your designs and illustrations? What inspires them? I think I let my six-year-old self design for me. I'm inspired by childhood – I love children, and I really want to celebrate raw imagination and the joys of being a kid. Everything is really positive and fun. I try to have a sense of humor in all my work.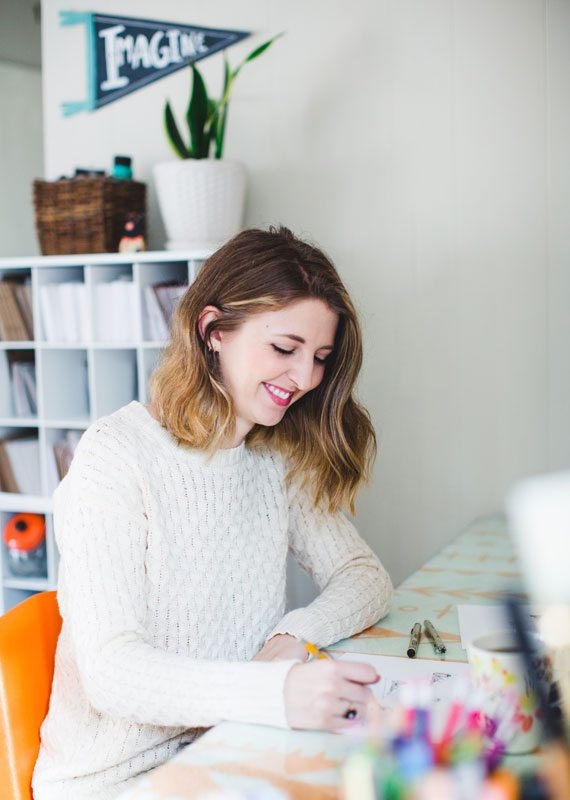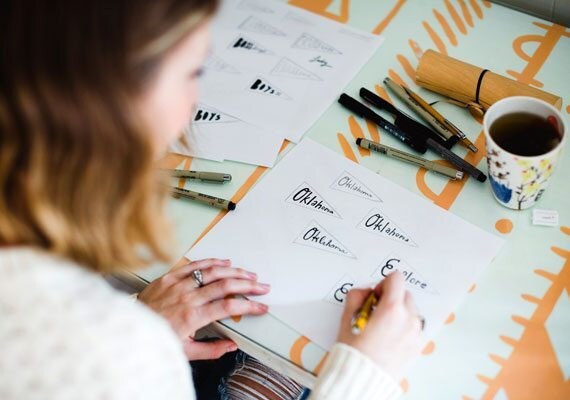 Do you have any tips for people who want to pursue their creativity, but are scared to take the next step? I understand the fear, but I think fear is your worst enemy. You just have to put yourself out there, create as much as you can, know that some things aren't going to be well received, and then change them. I've done tons of things that I thought, "This is going to be great! People are going to love this!" and no one really responded to it. You just have to kind of throw it over your shoulder and say, "What's next?" and focus on something else. I think it's just about knowing that you're the captain of your own destiny, so if you don't do it, no one else is going to do it. Create as much as you can, all the time.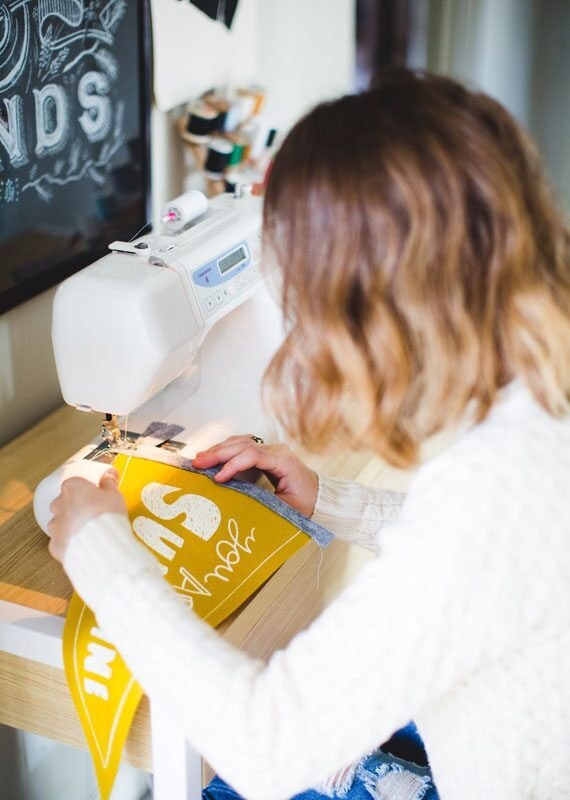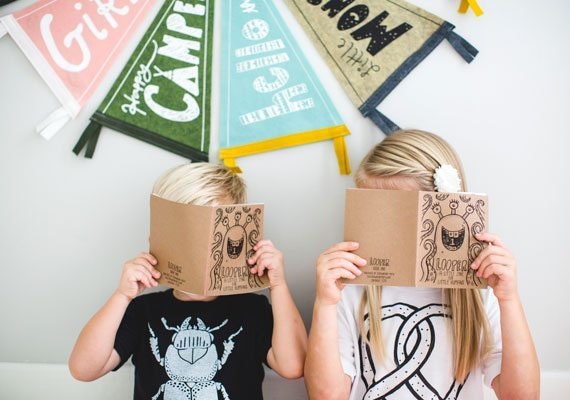 Who are some of your creative heroes? My creative heroes are people like me that I've met along the way who have shown kindness. I love children's designer 
Baby Jives
– she is the sweetest, most wonderful human being. When I was starting out, I needed a source for my felt, and I emailed her very timidly – "Hey, if you don't want to share this info, I totally understand…" – and she was so kind. She helped me. Those are the people that I gravitate towards, because they're pushing the pavement just like I am, but they're willing to help the community. Those people stand apart to me.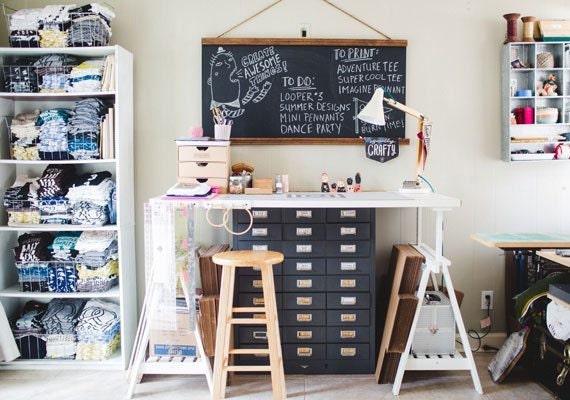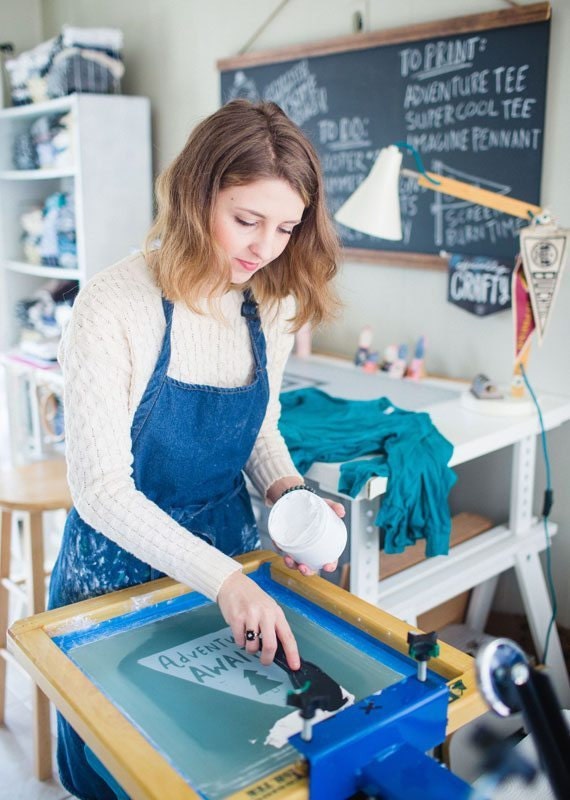 How has your business evolved since you started out, and what role has Etsy played in that evolution?
I kind of slowly walked into Etsy – it was more a place where I shopped at first. Then when I started my blog, I put my paper goods on Etsy and kind of played with that. It was a really gradual climb, which was great. Being organic in your business growth is the best way to be. So many people start down
here
and want to be up
here
immediately. It's about the journey, and I think people forget that. Etsy is a also a great place to try things out – you're part of a team, you're part of a community, and you can really see how people respond to things. If something doesn't work, I pull it and try something else.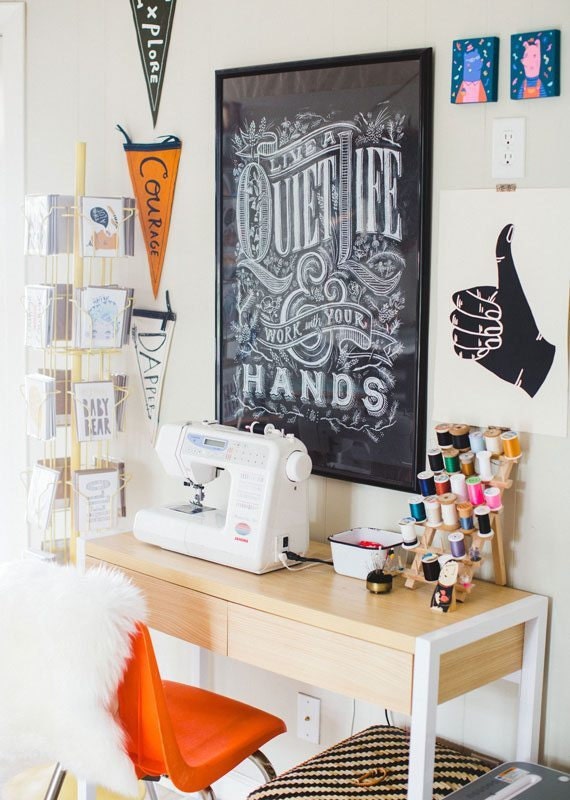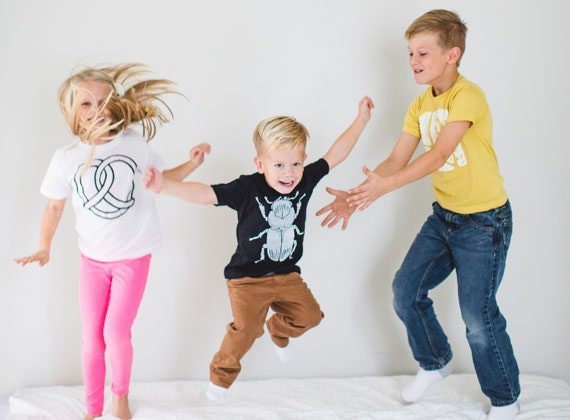 So speaking about where you've been, where do you want to go? Is there a new medium that you're interested in? Do you want to keep printing on fabric? What's next? I'm not just trying to create a product – I want to create a world. In terms of what's next, I've thought about doing plush toys; I'd love to do fabric design, and maybe actually produce my own clothing instead of printing on them. I have ideas all the time, so it's just trying to streamline them to create a cultivated collection. I think that's the exciting thing – having somewhat of a glimmer of what I want to achieve, and just going for it. I'm loving where I'm at, and I can't wait to see what's next.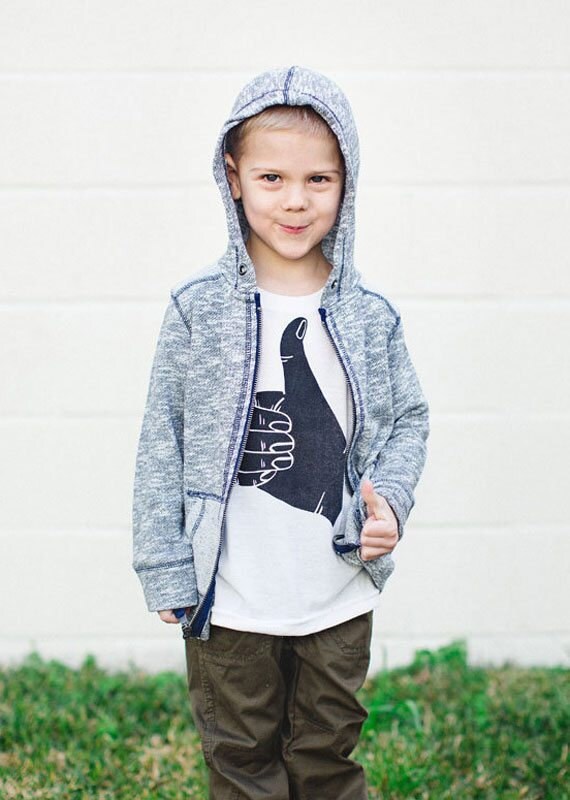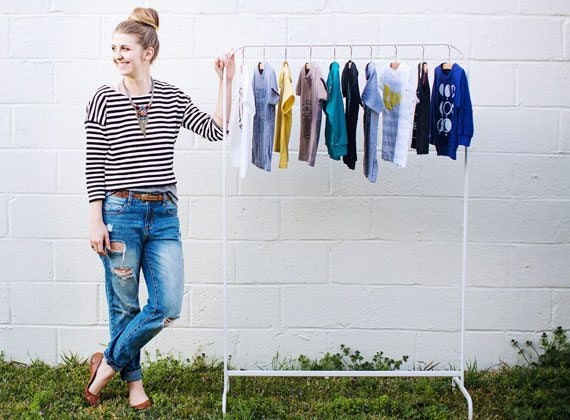 You sound so inspired and creatively fulfilled! It's such good energy. I think creative people understand – it's like your lifeblood. If I'm not creative, I don't feel like a whole person; it's almost like another limb!
Thanks to Jessica for sharing her story. Follow Strawberry Moth on Instagram for more behind-the-scenes photos.