Tokyo-based jeweler Fai Oda crafts ethereal, minimalist designs infused with a sense of history and meaning.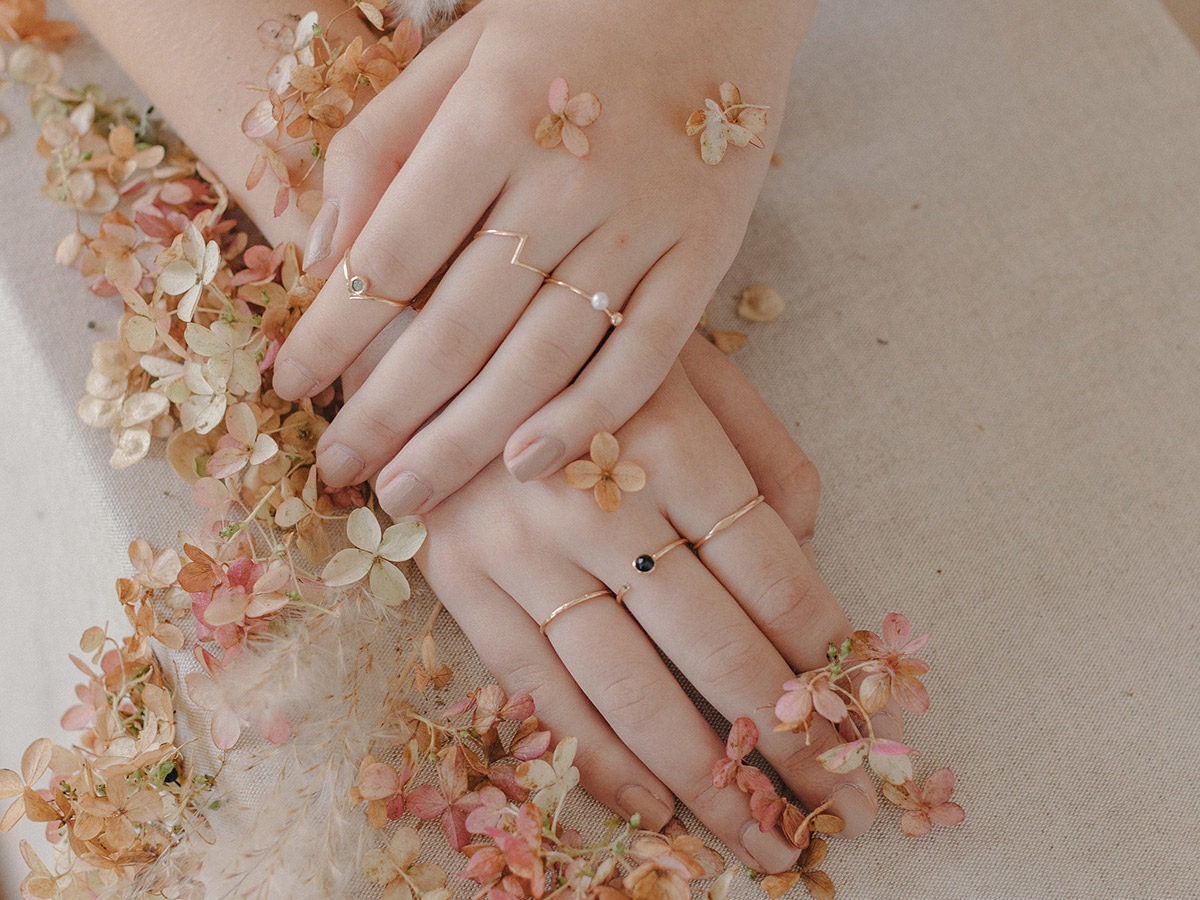 The minimalist jewelry that Fai Oda crafts for her Tokyo-based Etsy shop,
Studio Cosette
, is marked by clean lines and an understated elegance. But don't be fooled by their simplicity: These delicate-yet-sturdy designs are infused with layers of meaning and a fascination with ancient cultures and language. The names of Fai's jewelry pieces—Giza, Orion, and Siren, for example—are mined from the strata of history, mythology, and geography, including locales on her own dream travel list. "If I were not a jewelry designer, I'd be a historian," Fai says, "or maybe an archaeologist."
But history and archeology will have to wait: This Thailand-born designer's fate was sealed on her wedding day, when Fai wore a pair of diamond stud earrings that belonged to her late mother, a decision that instantly illuminated her ultimate career path. "I realized how powerful jewelry can be to represent someone who is no longer with you," Fai says. "I was very moved, because I felt like my mom was really close to me, even though she wasn't there." Fai had already dabbled in jewelry making during her student days, and it dawned on her that her creative outlet could be more than just a relaxing hobby. "I realized that I wanted to take jewelry more seriously. I wanted to make something that people can wear for a very long time—and also pass on to someone else."
Read on to learn how Fai brings her heirloom-quality designs to life—and shop the Studio Cosette collection.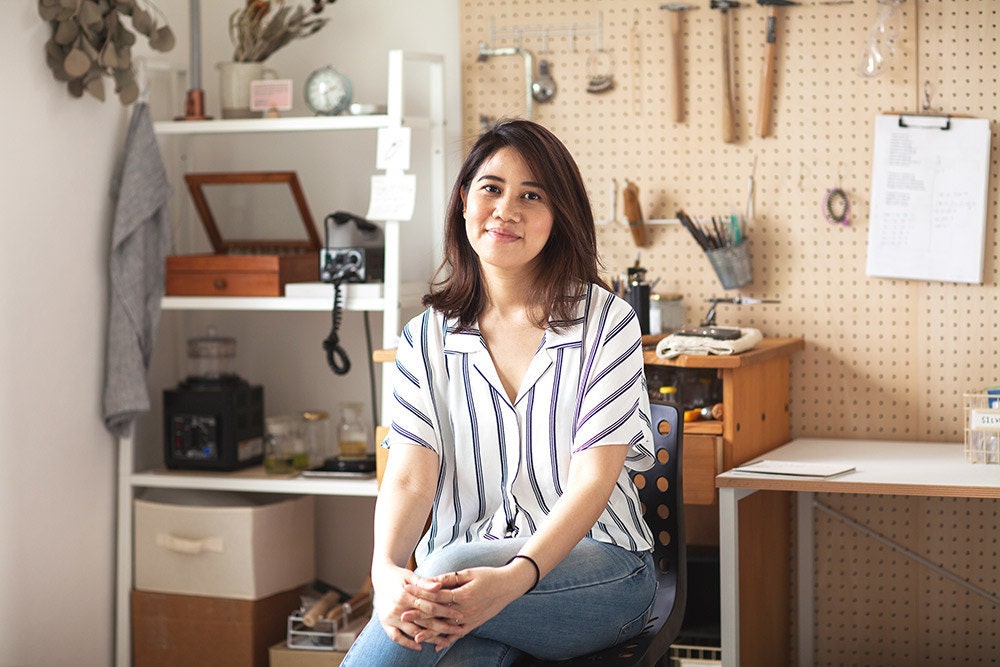 Tell me about your workspace. What's your setup?
I have a studio on the second floor of my house. The room isn't big—it could fit a queen-size bed, but nothing more. I have a pegboard on the wall to hang tools from, but I want to get even more tools, so I'm trying to figure out where I'll put them. My favorite thing in the workspace is my workbench. I got it secondhand for only $20. The previous owner said she'd been using it for 15 years, but it's in amazing condition.
How did you go from making jewelry as a hobby to launching Studio Cosette?
In the early days, I had no background in jewelry at all; I taught myself how to solder from YouTube and books. In 2011, I decided I wanted to take the next step with my jewelry, so I went to jewelry school to learn stone-setting; that's the same year that I moved to Japan and opened
Studio Cosette
. It took a little while for business to pick up, but now I have retail shops in Japan that carry my line, and for the last three years I've been making jewelry full time. Still, there's always more to learn about business and the different approaches you can take to it.
What new approaches have you been trying?
Recently I did a collaboration with some of my friends, including my wedding photographer, Christine, in Canada, where I went to university. We made a Studio Cosette lookbook together, to give customers ideas of different ways to style my jewelry. The inspiration for the shoot was nature: lots of flower petals and leaves, but with a minimalist feel. A florist friend of Christine's provided flowers for the shoot, and we worked with a model and a hair and makeup artist. It took a lot of planning and organizing, but it was so much fun. Every time I go to Canada, I'm so inspired and energized by my friends and the people I work with. And I love visiting small shops and seeing what the fashion is like right now, because Tokyo fashion and North American fashion is so different.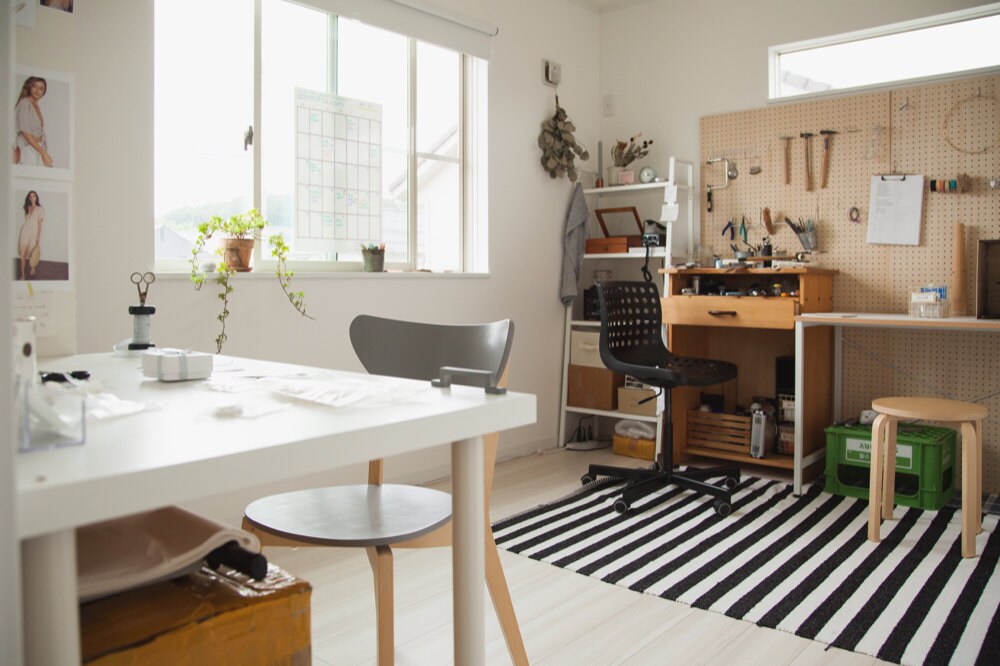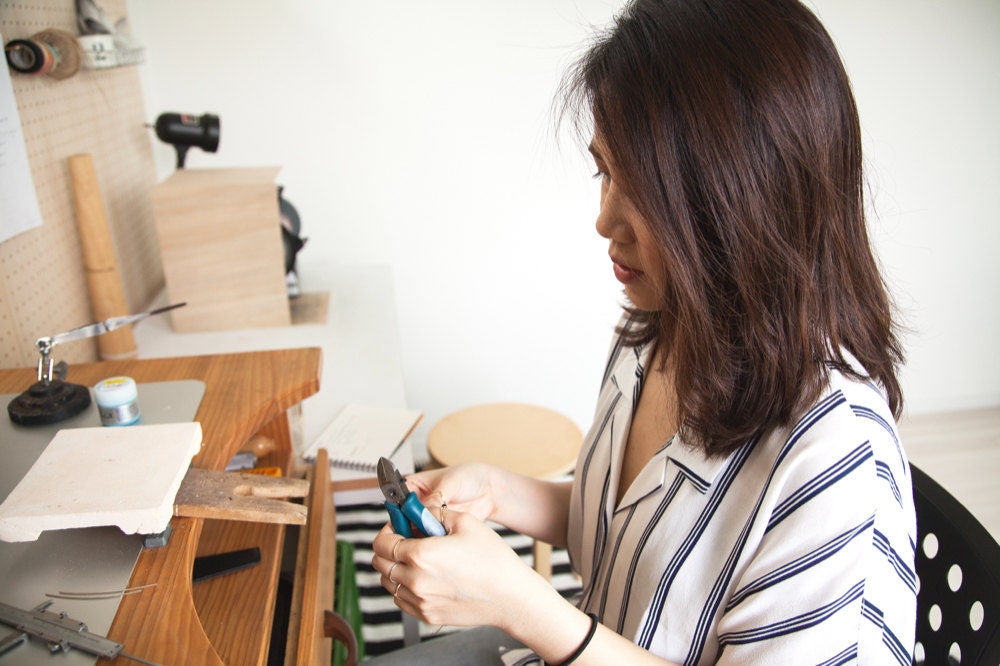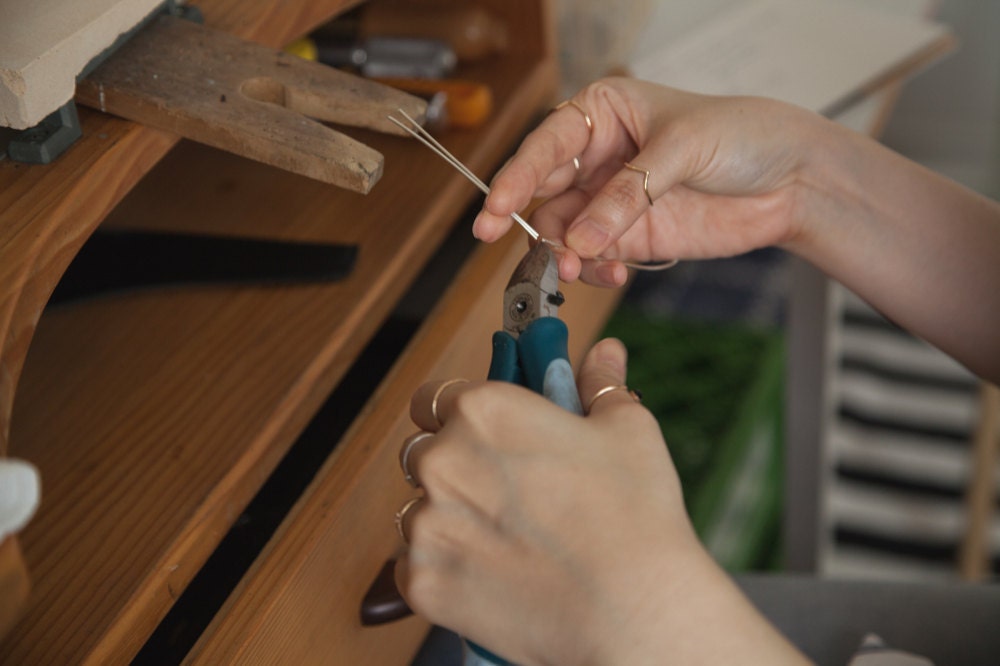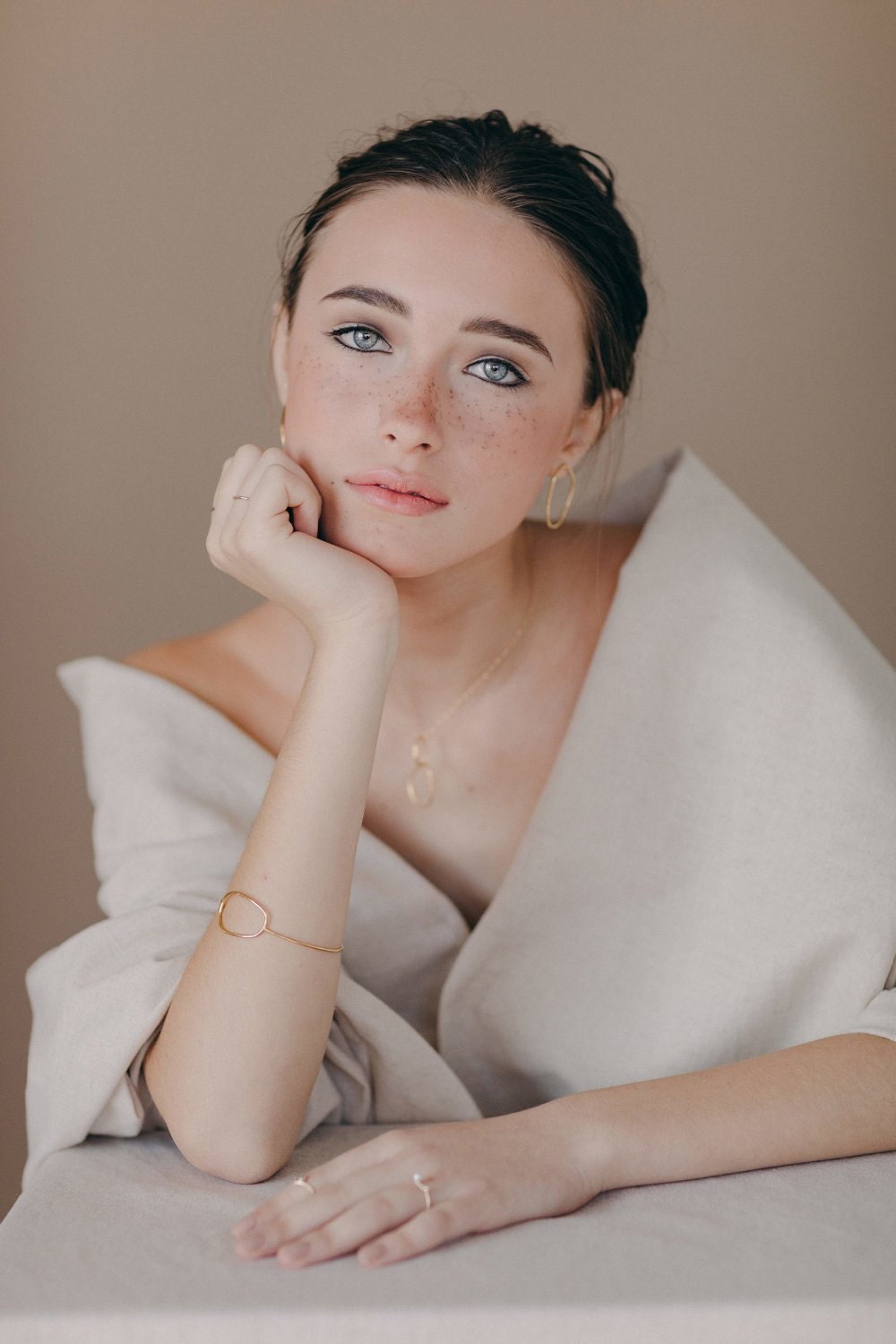 >
How would you describe the styles you see in Tokyo and Toronto?
In Japan, they embrace minimalism and delicate jewelry. I've never seen jewelry as dainty as here in Japan. They love really tiny earrings. It's so subtle—you have to be very close to someone to see their earrings. I think where I came from in Thailand, and also in Toronto, they love bigger statement earrings. They like it bold.
Has living in Japan had an influence on the style of your jewelry line?
I think it's definitely affected me. I like the simplicity and minimalism. I personally don't wear very much jewelry, except rings and a necklace, so when I create anything I think of its function first. I want jewelry to be beautiful and comfortable. I don't want it to get tangled in your hair or clothes. I want it to be like part of your skin, part of your body.
Where do you source your metals and stones?
I get my gold and silver from Japan. They are usually sold in grains, which I melt and transform into wires. I try to get the stones locally, too, or when I travel. Every time I go to Thailand I buy stones from a place that's famous for sapphires. Etsy has really good suppliers as well.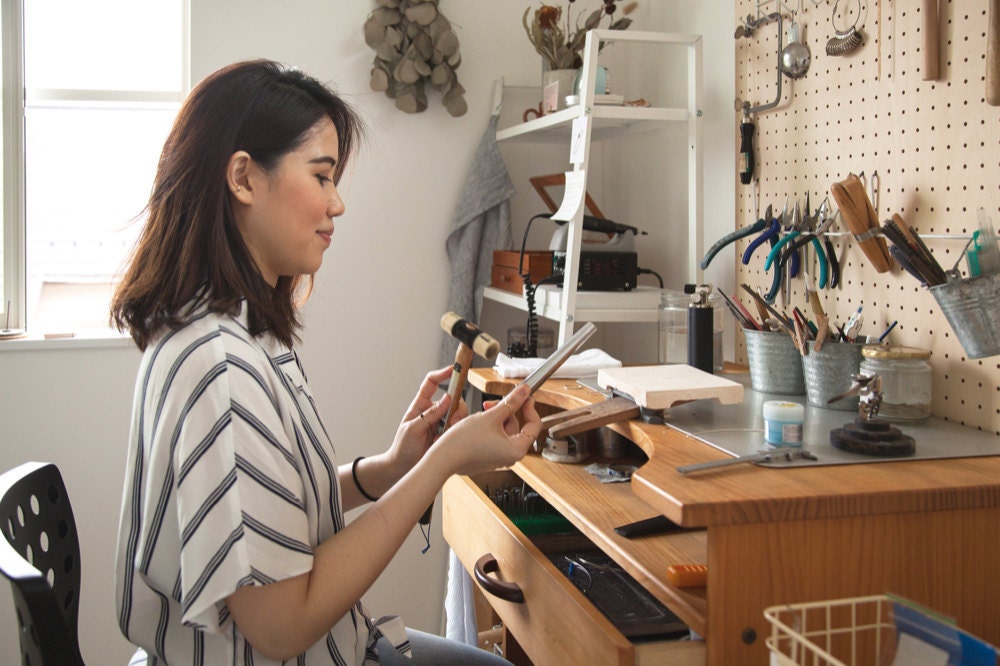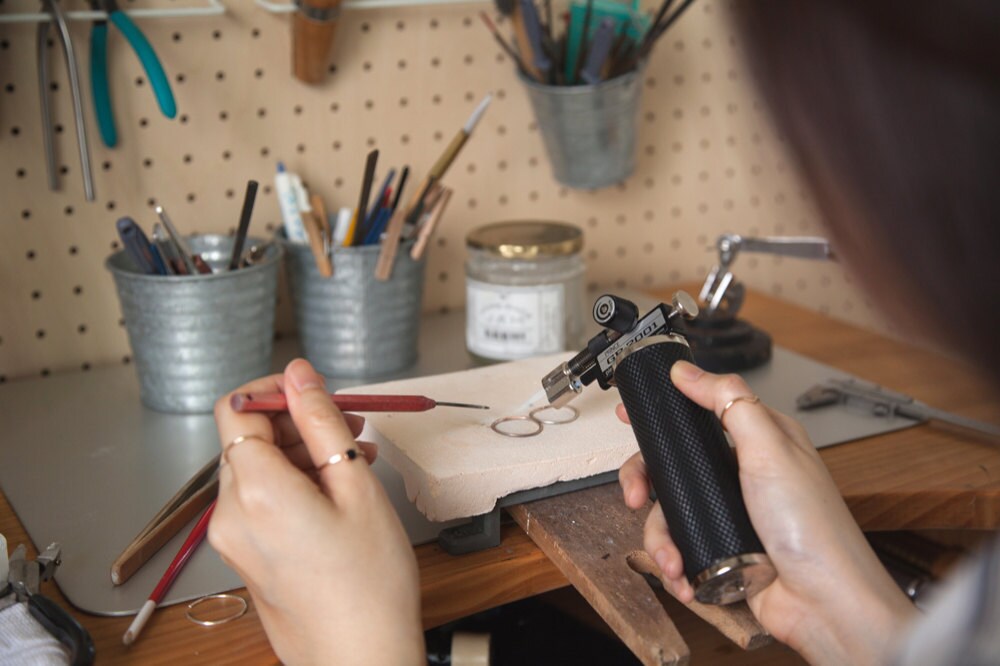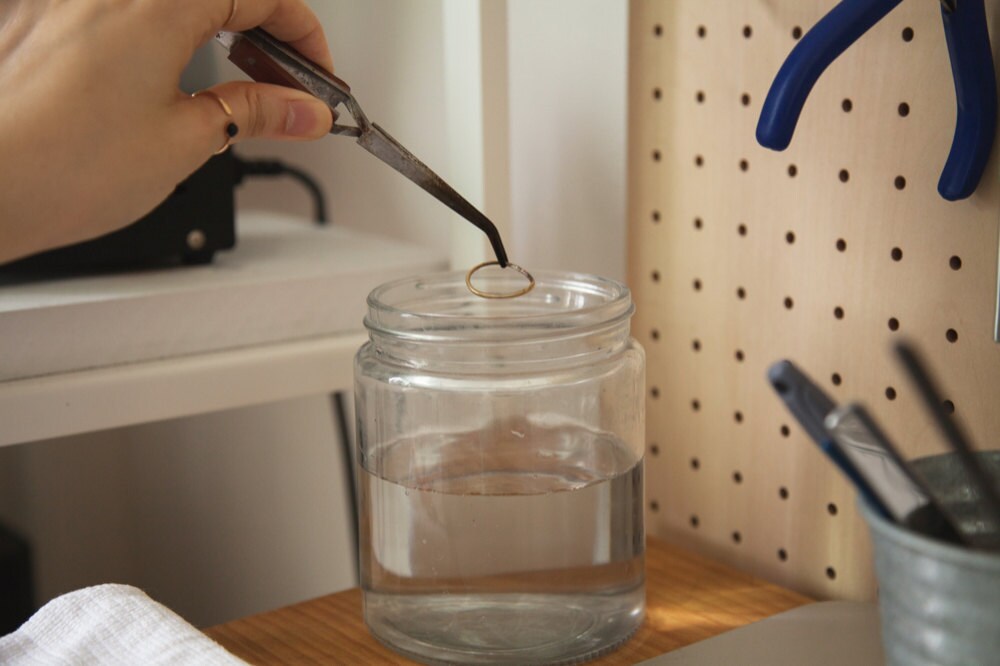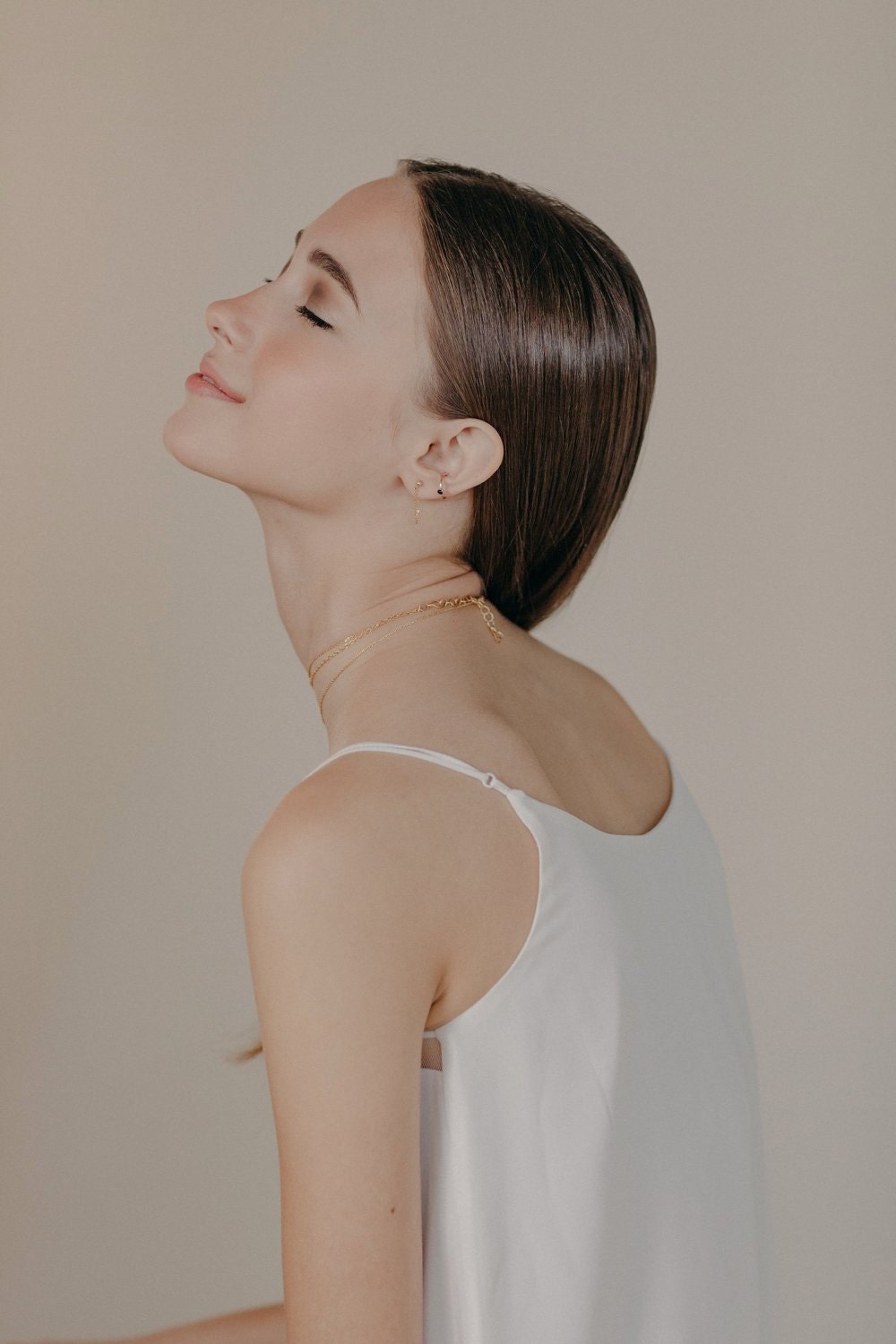 >
What was it like adjusting to living and running a business in a foreign country?
Well, I'm still adjusting. My Japanese isn't perfect, but I can get by in basic conversation, like ordering food. It was kind of naive of me not to take learning the language more seriously before moving here. Sometimes I'll ask my husband, who is Japanese, to translate documents for me. And the people who work in the retail shops where my line is sold are really sweet and patient with me. I also use a service for translation, so I find that very helpful.
What are some of the challenges you face in your design work? And what do you find rewarding about it?
I can't help but want my designs to be perfect—but I realize that being perfect is kind of limiting. So I'm trying to enjoy the process, get my jewelry done, and get it out there, because in the end it's up to the customer if they like it or not. Recently, a lady wanted a custom piece for her sister who was about to have a child, so I rushed to complete it and get it delivered to her by Mother's Day. Her sister loved it, and it was very touching to be part of their special day. When customers give me positive feedback, when they give
my jewelry
to their wife or sister and email me to say they loved it, I feel like I've done my job well. That's how I define my success.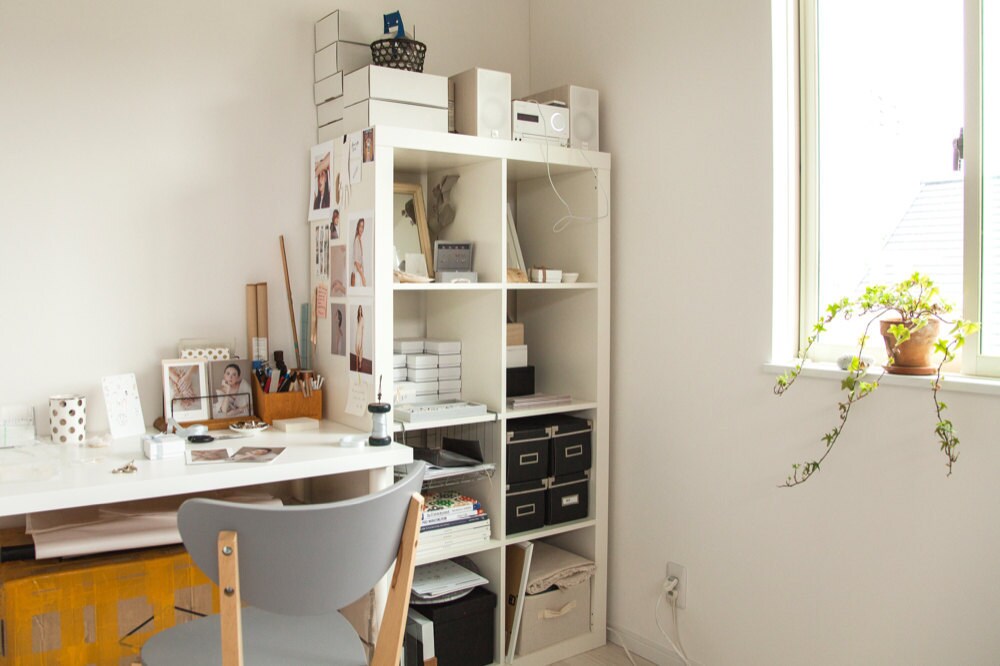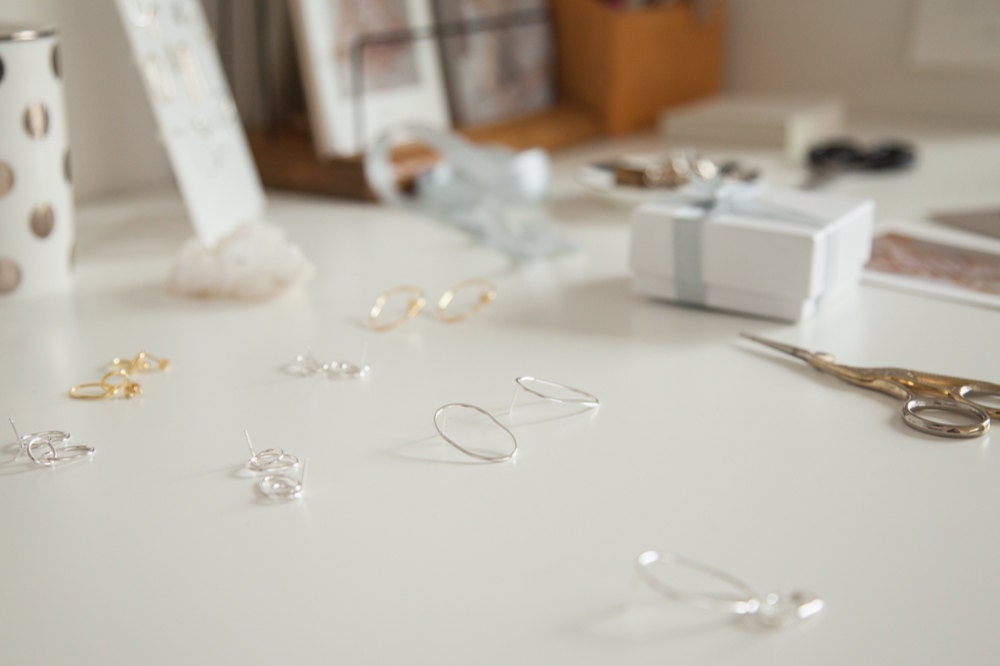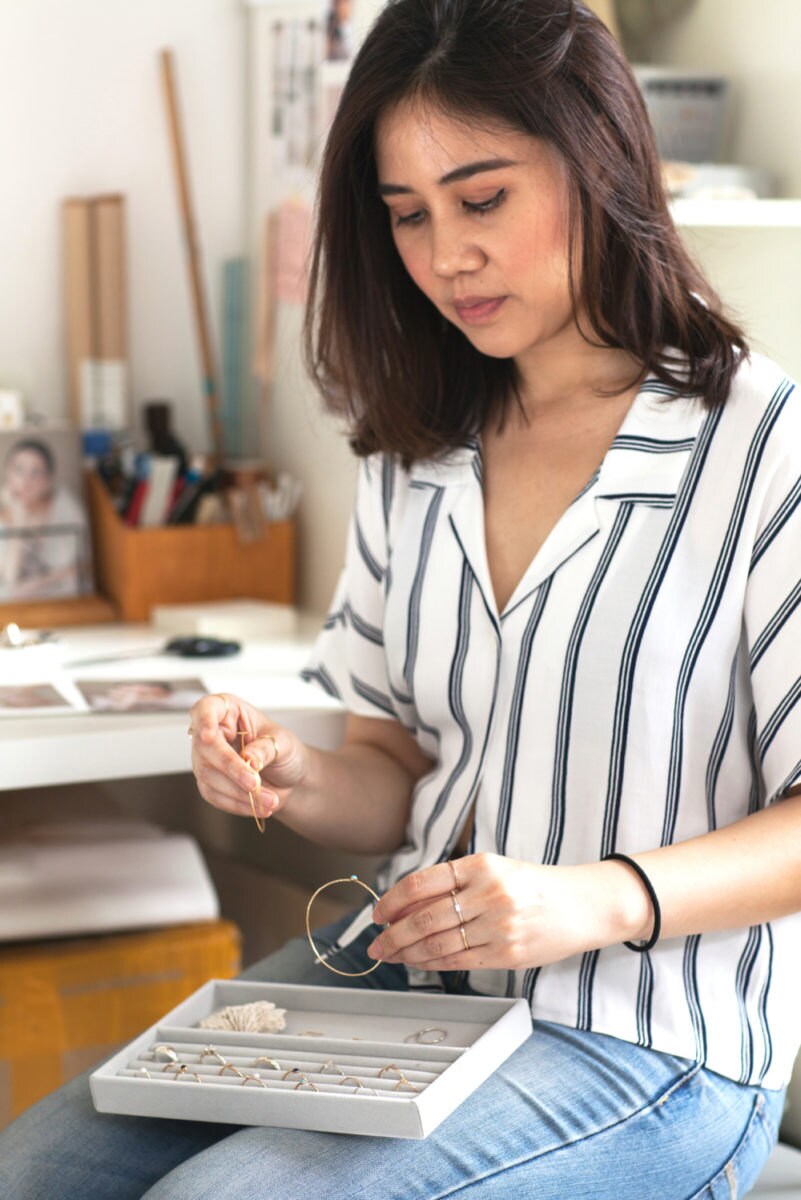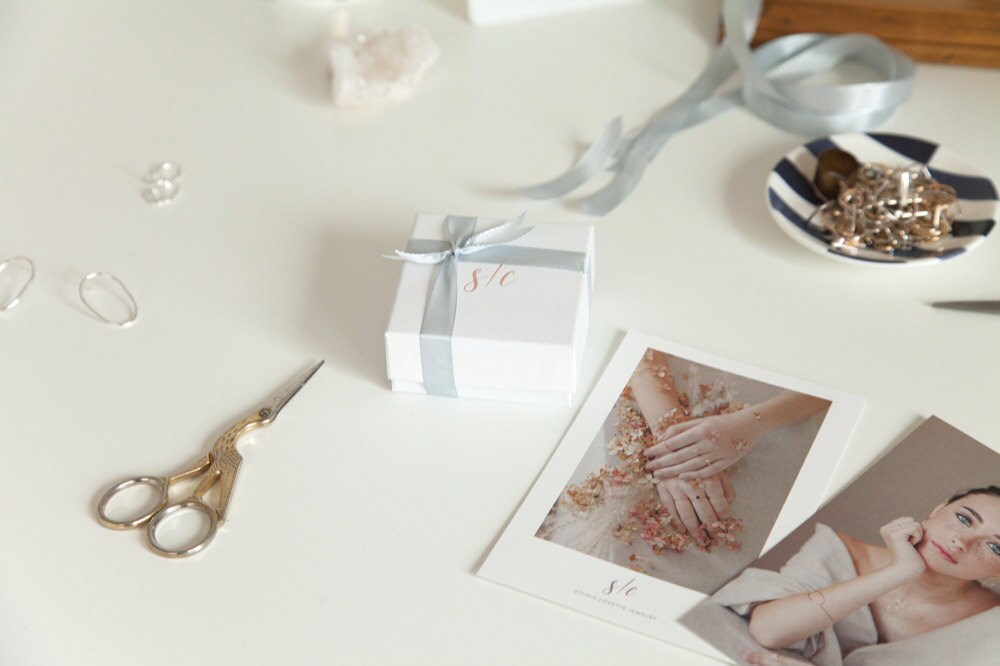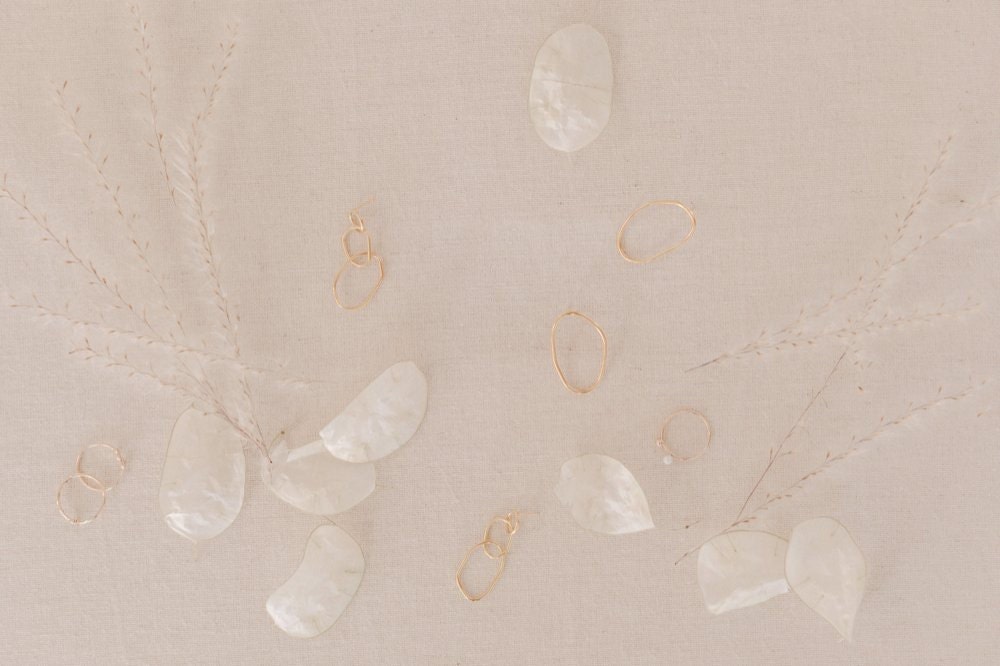 >
What visions do you have for the future of Studio Cosette?
So many! I'm really excited about a lot of things. I would love to do more of a wedding and engagement line one day, and have more pop-up shops too. I would like to hire someone to help with the parts of the business I'm not as good at so I can focus my energy and time on stone-setting; I'm realizing that I can't do everything alone. I'd also like to explore more colors and gemstones in my designs in the future—right now I use a lot of pearls and some stones, but the line is not so colorful. And in 10 years I'd like to have my own shop in Tokyo—that would be amazing.
Follow Studio Cosette on Instagram, Facebook, and Pinterest.
Studio photographs by Yulia Skogoreva; styled photographs by Christine Lim.