by Meghan Cook
"We're grateful that our success gives us the opportunity to contribute to animal rescue." – Meghan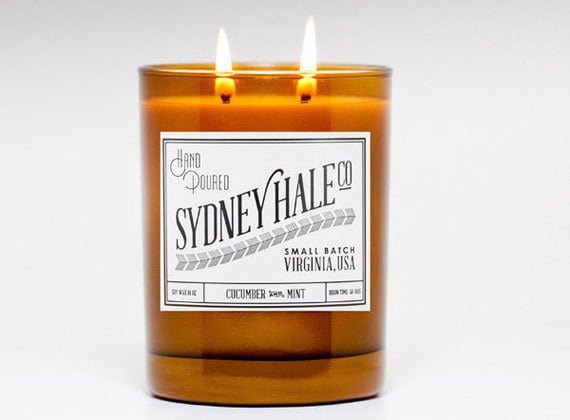 My name is Meghan Cook, and I own and operate
Sydney Hale Company
with my husband, Chris. We live in an old farmhouse in Purcellville, Virginia, a beautiful town 60 miles west of Washington, DC with a view of the Blue Ridge Mountains. We moved here about a year ago, and it's a community that we're happy to be part of.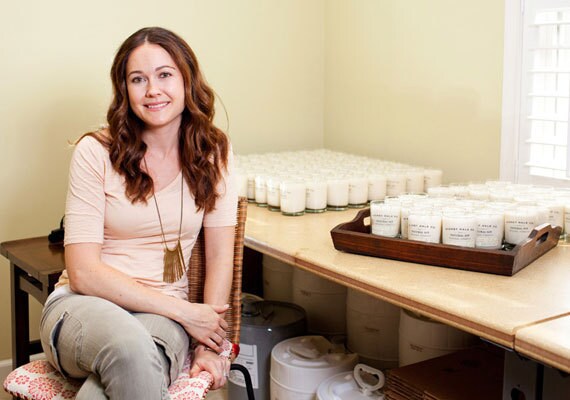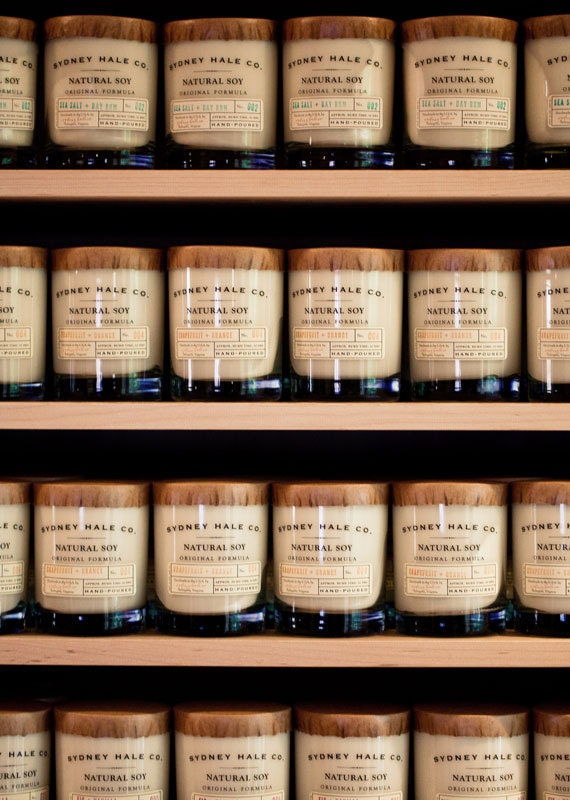 Like many people here on Etsy, things started as a bit of a hobby. In the beginning (around 2007), my inspiration was simply natural bath products and a love for good packaging. During that time, a co-worker introduced me to Etsy, and I couldn't help but imagine what a platform like this could do to introduce my products to consumers and store owners. I decided to focus on my fragrance creations and a single line of candles. With that, Sydney Hale Co. was born.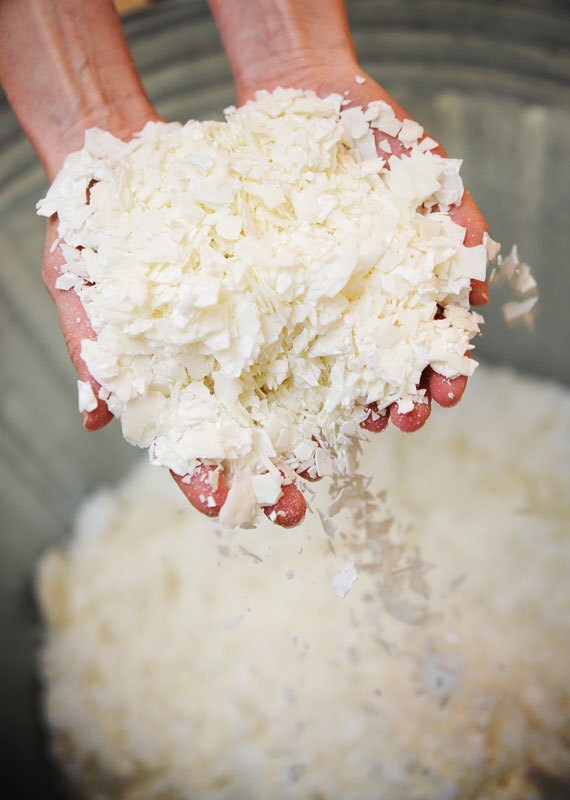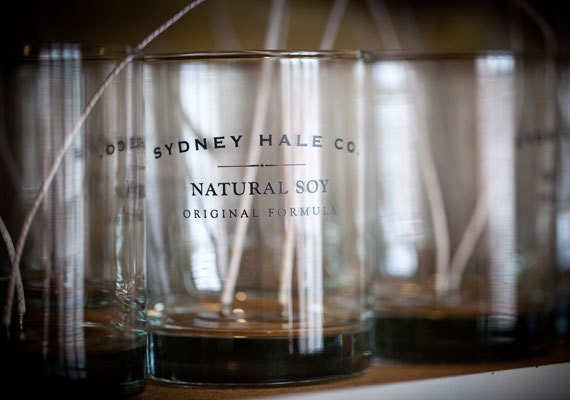 Before we knew it, the business had taken over our condo – and my free time – so I left my full-time job to devote myself to my business. Three years later, Sydney Hale has grown to be the full-time job for Chris and me, along with our amazing full-time employee Carrie and a forever-loving and supporting family. Oh, and we can't forget about Chief Pooch, Owen, who inspired me to adjust my business model so we could contribute 10% of our profits to a local animal rescue.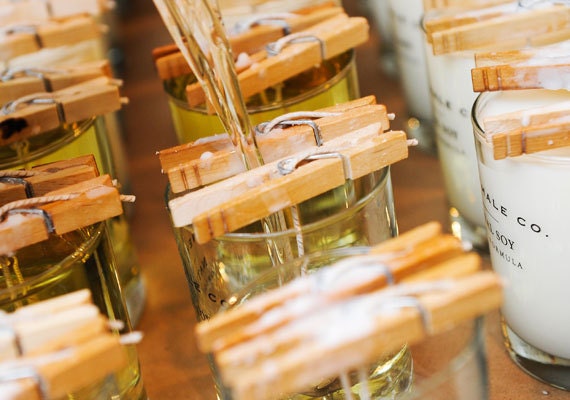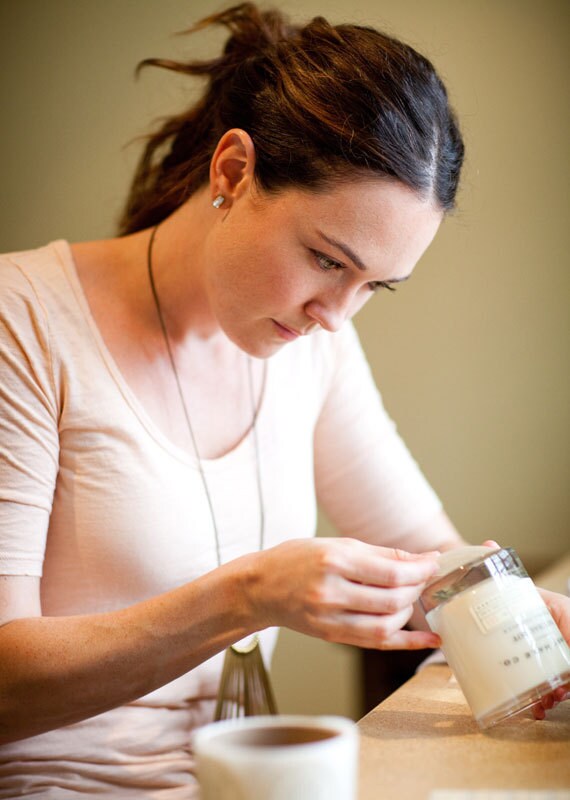 All of our ingredients and packaging are sourced from the United States, including our glass, which we encourage people to recycle or reuse. We make and ship small batches of our candles every weekday, beginning with the wax melting early each morning. The candle production process is fairly basic: melt, blend, pour and package; however, the attention to detail given to each step ensures a high-quality product. Next, we clean and label the cooled products from the previous day, prep our glass for the current day's batch, and pack up orders for our retail and wholesale customers.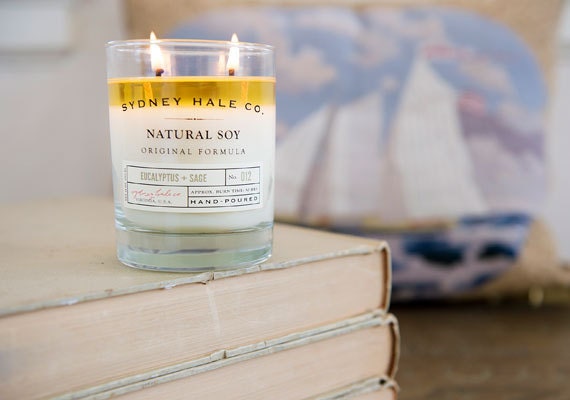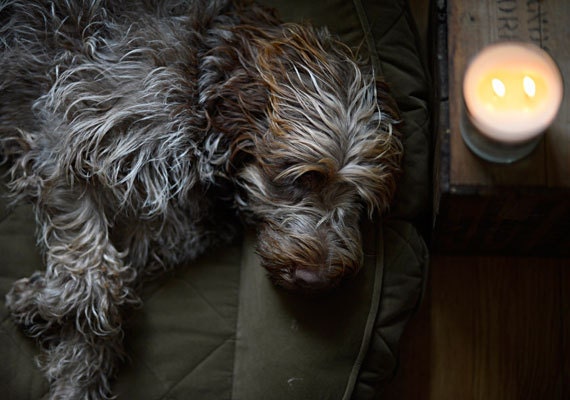 Our primary business goal is to sustain what we've built by maintaining focus on the quality of our products and looking for smart growth. We feel lucky and proud to have a family operation and a small-batch production style, and we're also grateful that our success gives us the opportunity to contribute to animal rescue. Immediate plans for the future include new fragrances (available mid-summer 2014), as well as room sprays and partnering with a few of our favorite brands. Follow us on
Facebook
and
Instagram
or
subscribe to our newsletter
to stay up-to-date with new developments!
Soap flake and pouring photo by Stephen Hansen, maker photo and process shots by Inhar Chong, last two photos by Amanda Lucier.