by Karen Brown
Geography, history, and personal identity come together in this modern, map-focused jewelry line.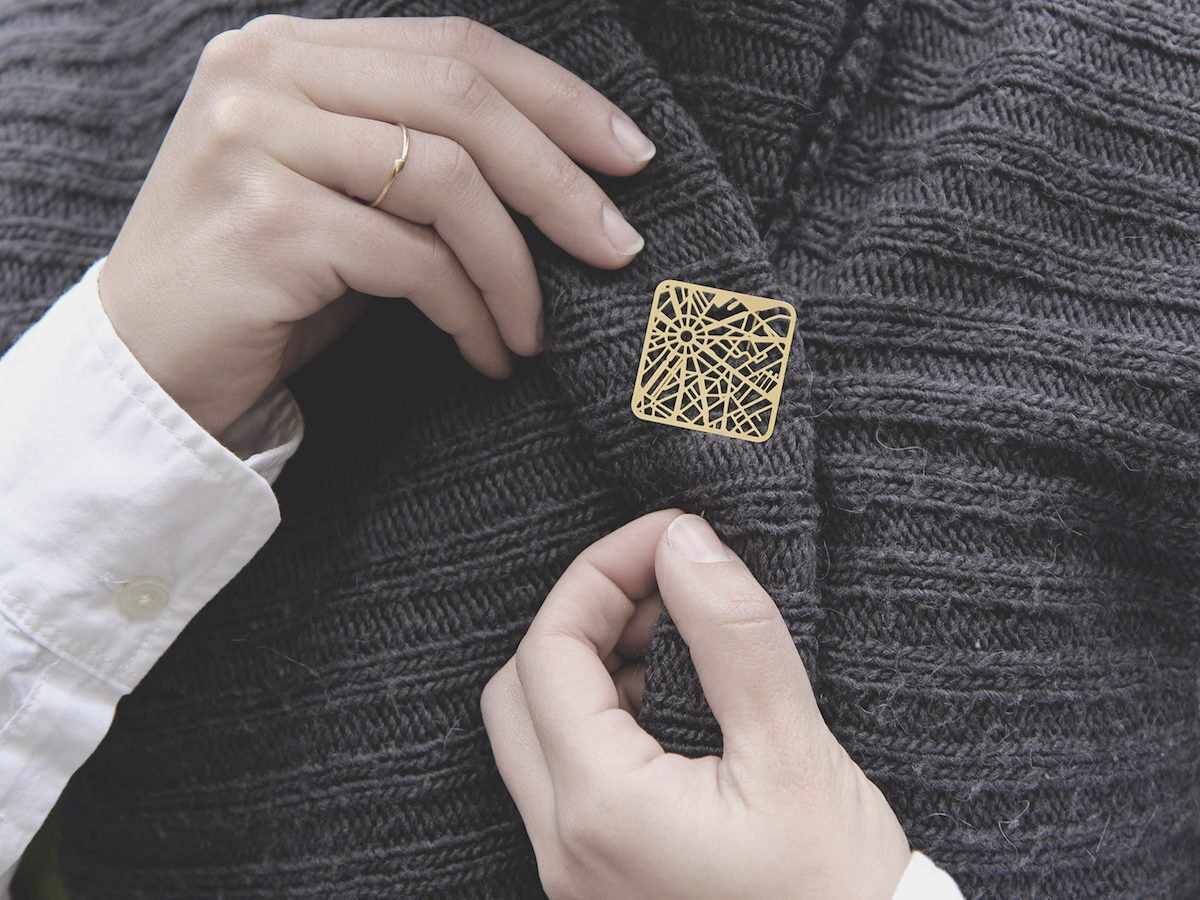 "Because I moved around throughout my life, I feel there are several places that are close to my heart. I'm interested in telling the stories of those places for myself and others," says
Talia Sari
, whose minimalist map jewelry connects geography, history, and personal identity. But when she wanted to add custom pieces to her collection, Talia faced the unique challenge of creating personalized work on a larger scale: how to capture the places close to each customer's heart, fill orders, and still finish each piece with handmade care? An industrial designer by trade, Talia teamed up with a programmer and her technology-savvy husband to build a solution—an online map-making tool—and turned to Kickstarter to help bring it to life. Her hopes for a modest success were surpassed when backers invested over $150,000 in 30 days, and today, Talia helps shoppers capture their most important places in
beautiful, wearable designs
. "I'm fascinated with the possibilities that the mix of technology and design introduced to our culture, and I'm always in search of new ways to bring the two together and share the process of creation with my customers," she says.
Read on to learn how Talia produces unique jewelry designs for any place in the world, and shop the collection.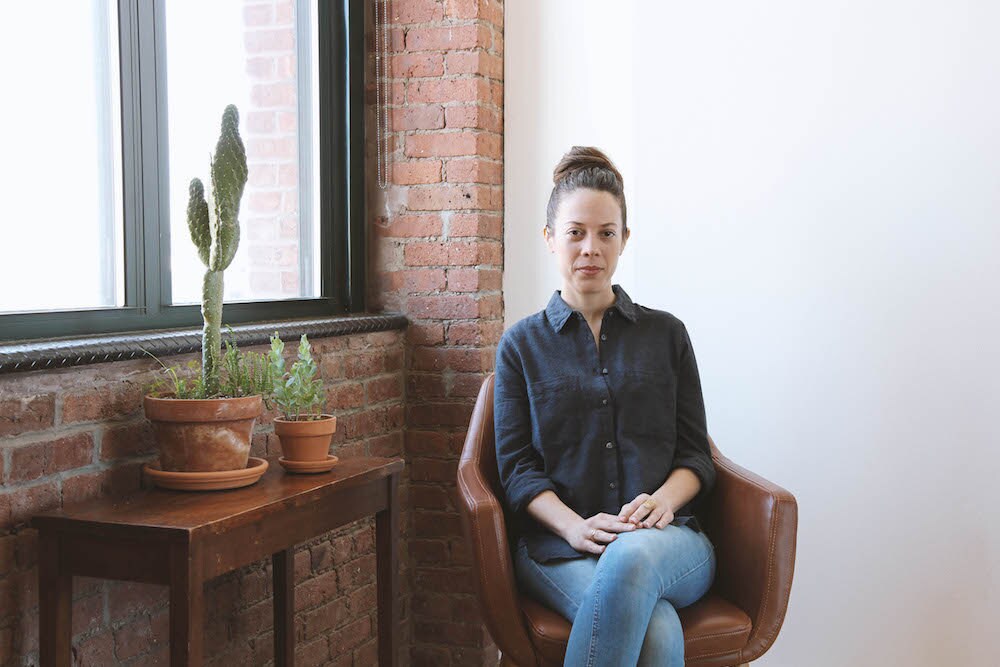 How do maps figure in your life and your work?
I created my first map collection in 2010 for an exhibition at the Eretz Israel Museum in Tel Aviv. The year it showed, the theme was "identity" and since my identity has partly come from different places that I have lived and visited, I used maps to tell those stories. Looked at aesthetically, these maps have a nice linear composition, and are very abstract. At the same time, they are full of meaning—the story of any place can be a different story depending on how that place affected each unique person.
Where have you lived over the years?
I was born in London. My parents are Israeli, and we moved back to Jerusalem and I grew up there. Later, my family moved to the States for a couple years. Then, I lived in Paris for a few months before starting industrial design school at the Bezalel Academy of Arts and Design in Jerusalem. I did a foreign exchange in Rome. I've lived in Barcelona. Recently, my husband and I moved to New York for my husband's job, but my studio is still in Tel Aviv. The move has been a blessing, because it challenged me to get organized and have a proper plan. Sometimes when you are a designer and a maker, you can feel swallowed up in day-to-day work. You don't make business plans and you just don't have the time to think bigger. So moving here has given me the opportunity to plan and think about the future.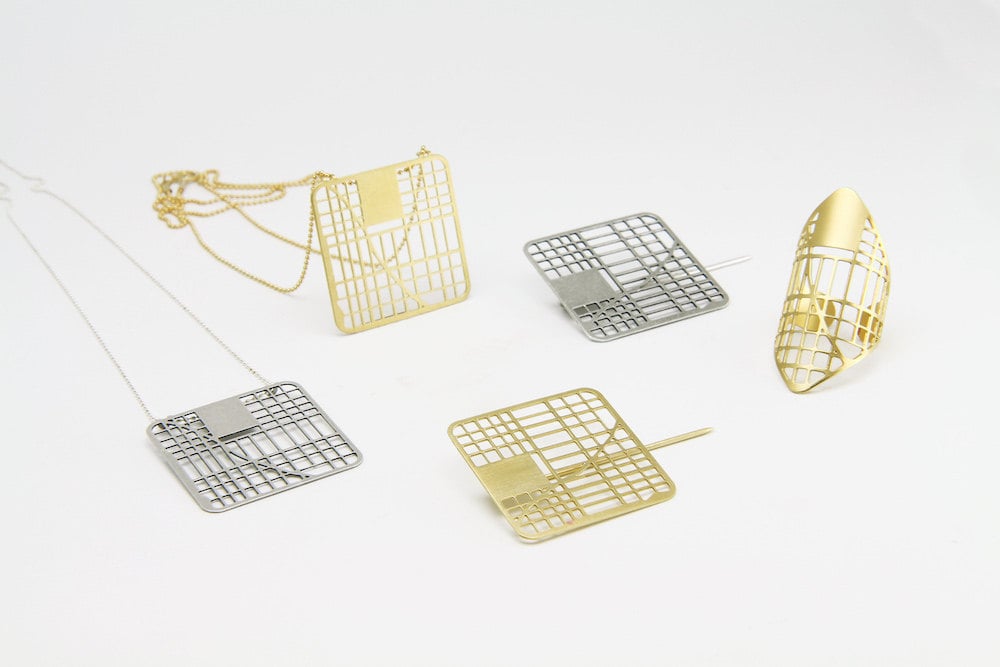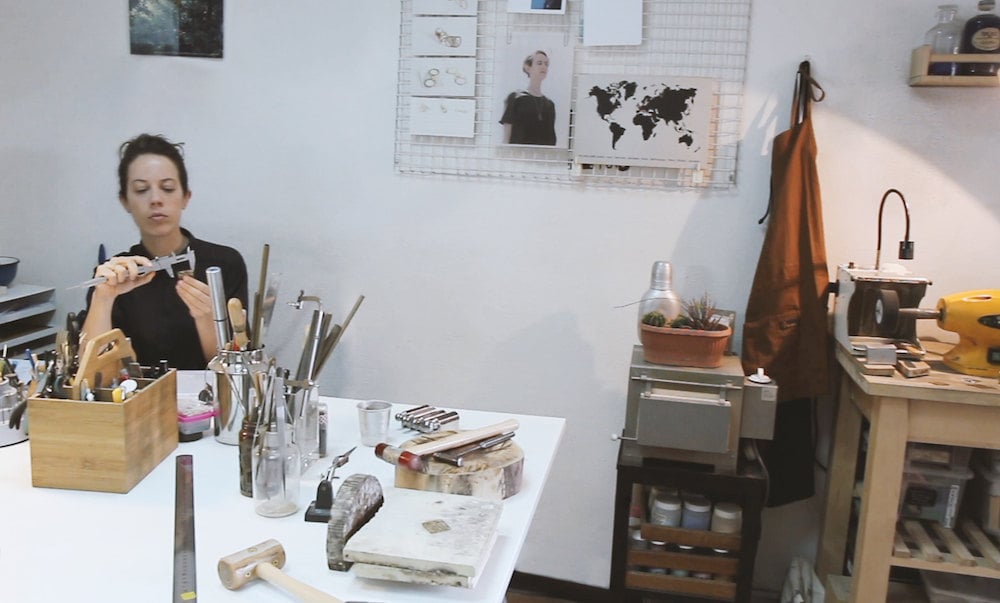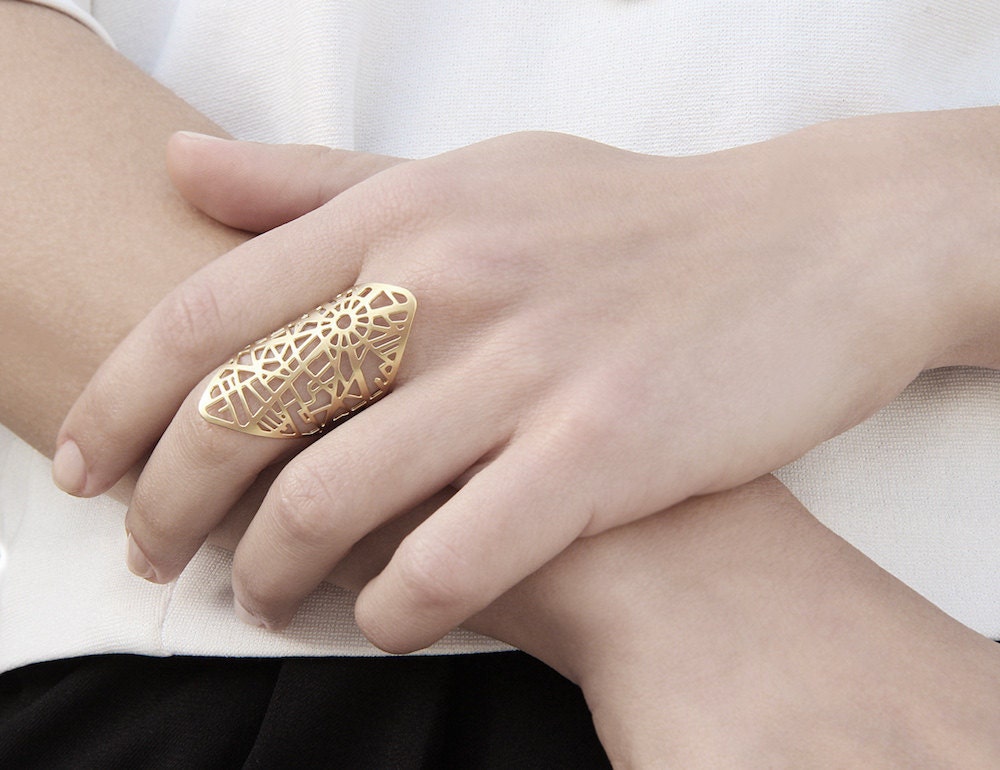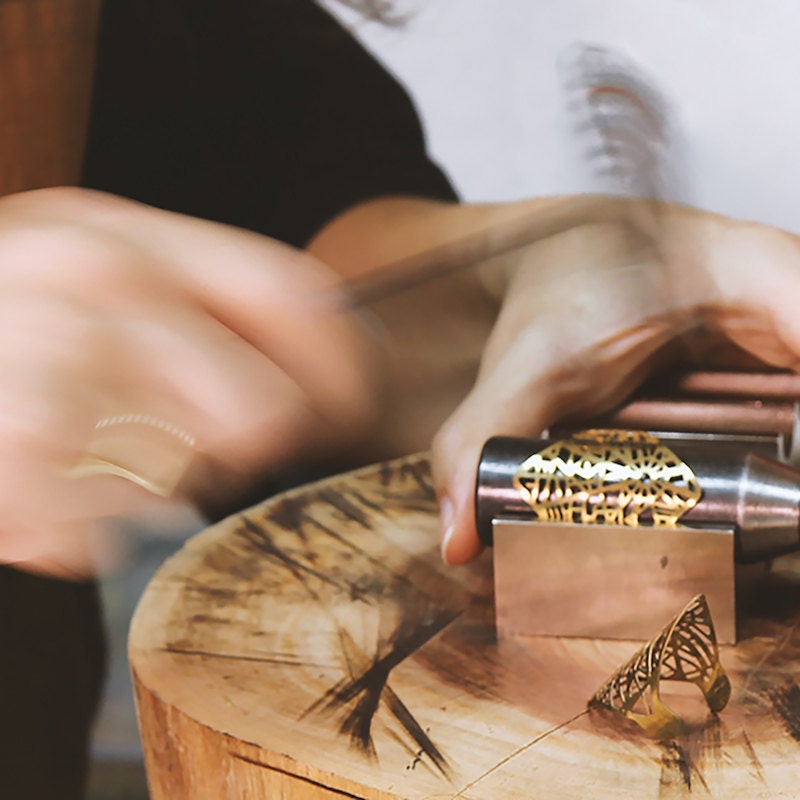 How did industrial design and jewelry come together for you?
When I started design school in Jerusalem, my student job was at a local jewelry store where the owner was a goldsmith. His workshop had absolutely everything in it, every tool and machine possible. I started in sales, but when he had an opening for an apprentice I took the job and learned everything I could about goldsmithing and jewelry making. By the time I finished my four years of study, I was in love with the magic of metal—soldering, the way things fit together, the proportions of jewelry. Those proportions were meaningful for me because I'm petite—5'3" on a good day—and I guess you could say I have a petite mentality. In industrial design you have to lift heavy things and move equipment and bulky materials, so the delicate proportions in jewelry really appealed to me.
How did you develop a process that combines technology with careful handwork?
I definitely didn't go the route of mass production, like having big molds and a giant production line to get my
products
made. I chose a kind of middle path. It starts in my studio with the order, then each piece goes out for cutting (photo etching on brass), then it comes back into the studio for forming using tools we make ourselves or customize for our unique designs. Then, the piece goes back out for plating (silver or gold), and returns to the studio for finishing and shipping. Every single product that I sell goes through my hands or my assistants' hands and is hand-finished by one of us. The technology can only make a base design; to turn it into a piece of jewelry you have to work it by hand. My work brings together what I learned in design school and what I learned in the jewelry store. In design school I learned a point of view that comes from product development and advanced technology. And in the jewelry store I learned about hand finishes and detail, and making metal feel soft against your skin.
When and why did you open an Etsy shop?
I wasn't very internet savvy at the time. My husband is a designer, a product manager, and a good entrepreneur. He said, "You have to list your things on Etsy." He understands online technologies and he encouraged me to do it. I listed my first product at the end of 2013.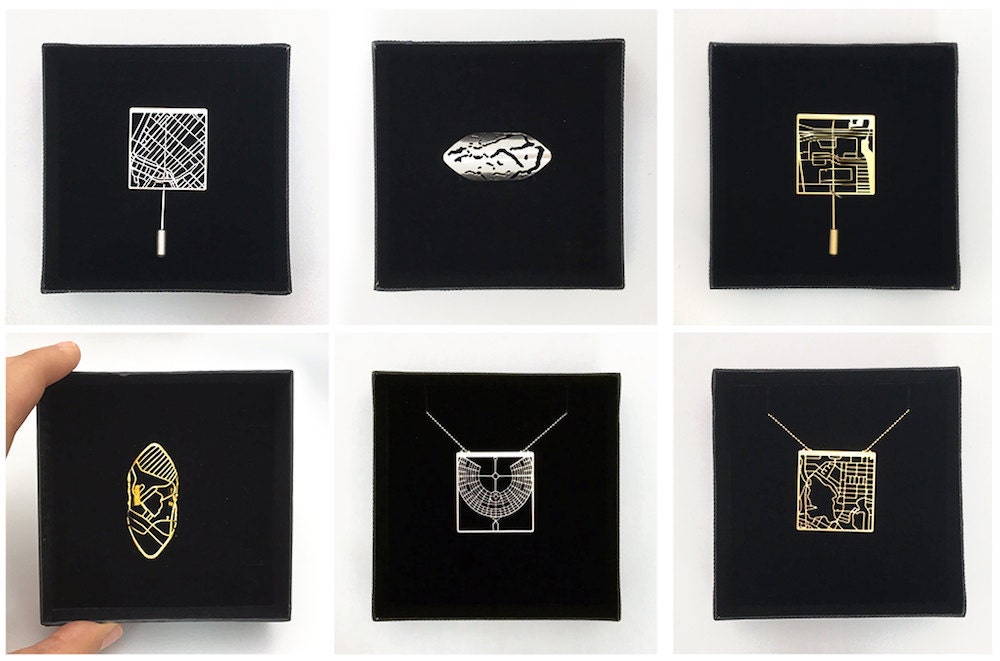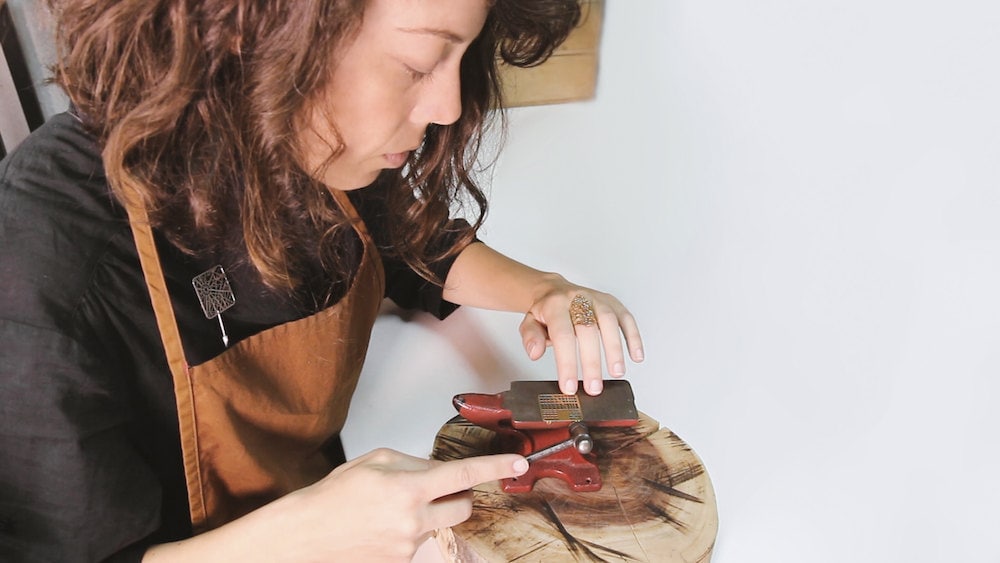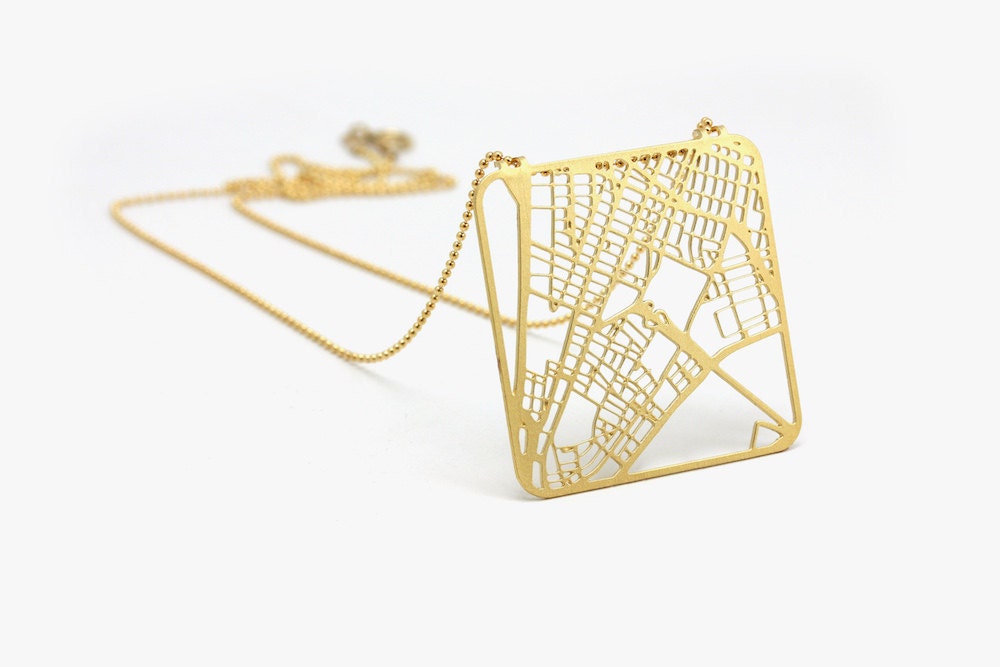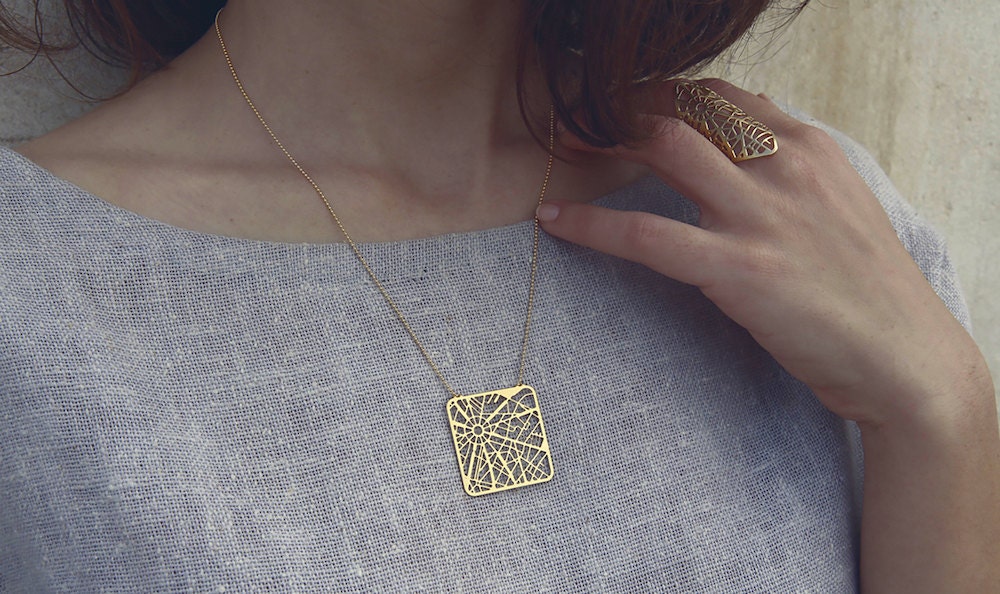 Was your Etsy shop successful right away?
The beginning was really cool. I had a basic line, and I started getting convos asking for
different cities
. I began making a list, and at first I thought I would find the most popular cities and add more to my collection. But keeping stock of the nine cities I already had was difficult enough, and it didn't seem possible to make and manage an inventory that could include dozens and dozens of cities. On the other hand, coming from a design and entrepreneurial household, I thought maybe I shouldn't be picking the cities anyway. Maybe I should be concentrating on how to create an opportunity for
anybody
to pick their most personal and important places. I started playing around with that thought and whether I could make it an option. Lots of customers told me they would be interested in it if I could do it, so I started building an email list.
Was this the idea behind your Kickstarter, "YOU ARE HERE"?
Yes. YOU ARE HERE was conceived completely by my husband and me. It was totally DIY. We worked with a programmer to create a map tool that allows you to pick any address in the world and order a
custom piece of map jewelry
.
How did it turn out?
We raised over $150,000! I was over the moon. It gave me a lot of confidence, along with proof of concept. And my backers were so supportive. They shared their personal stories with me about the places that they chose—adoption stories, love stories, memories, a life achievement, or just their home. They were so great.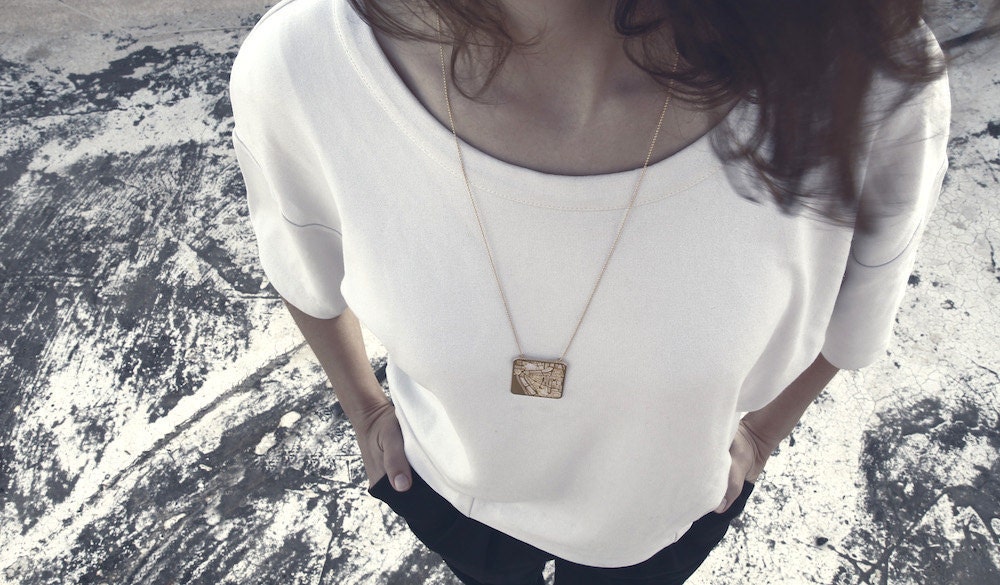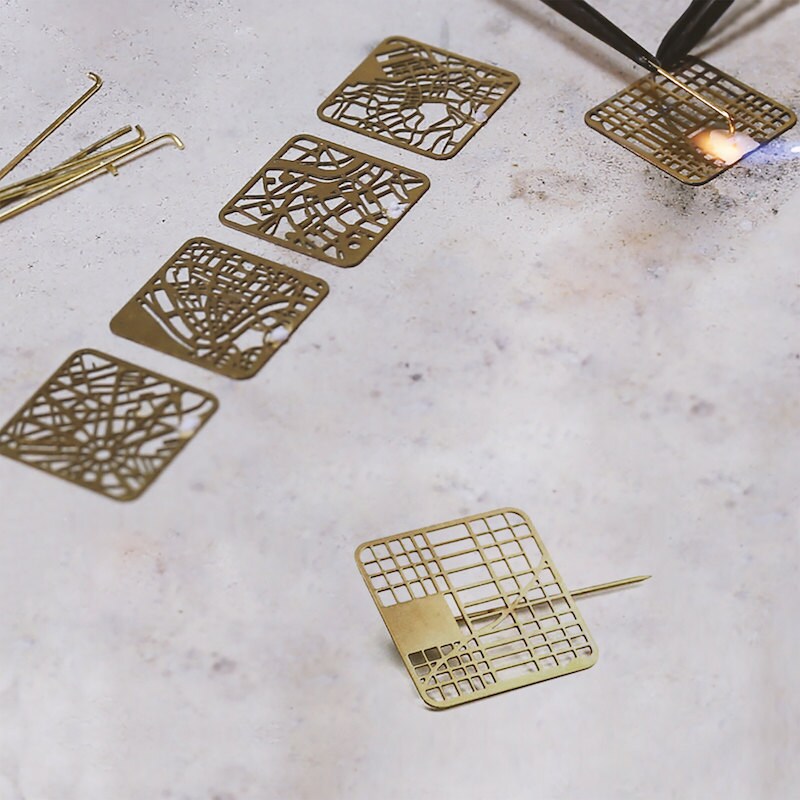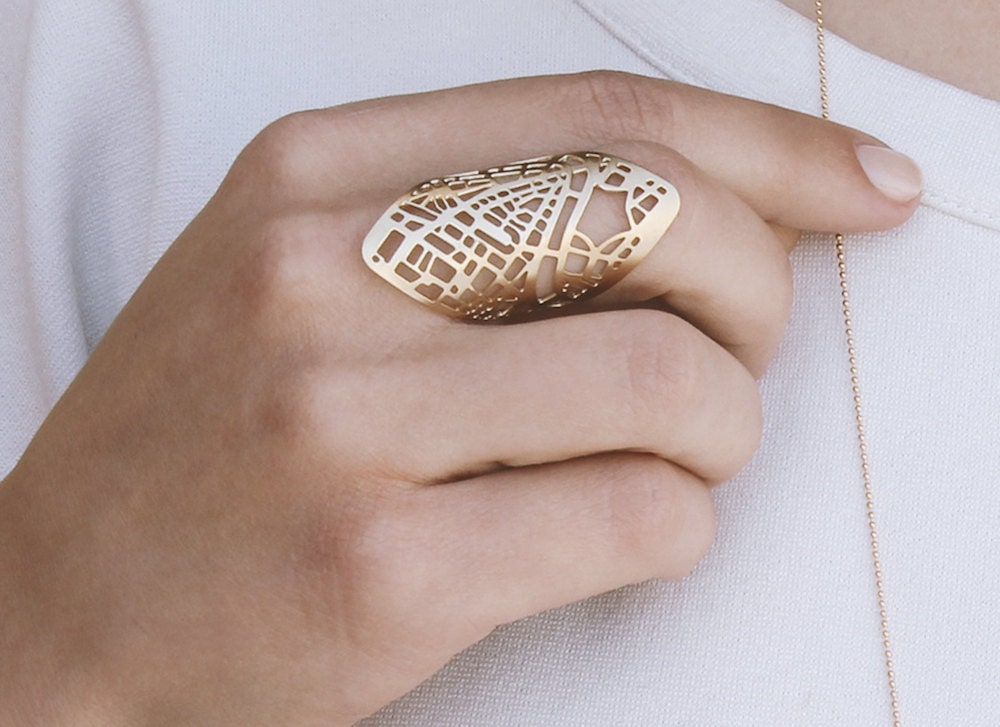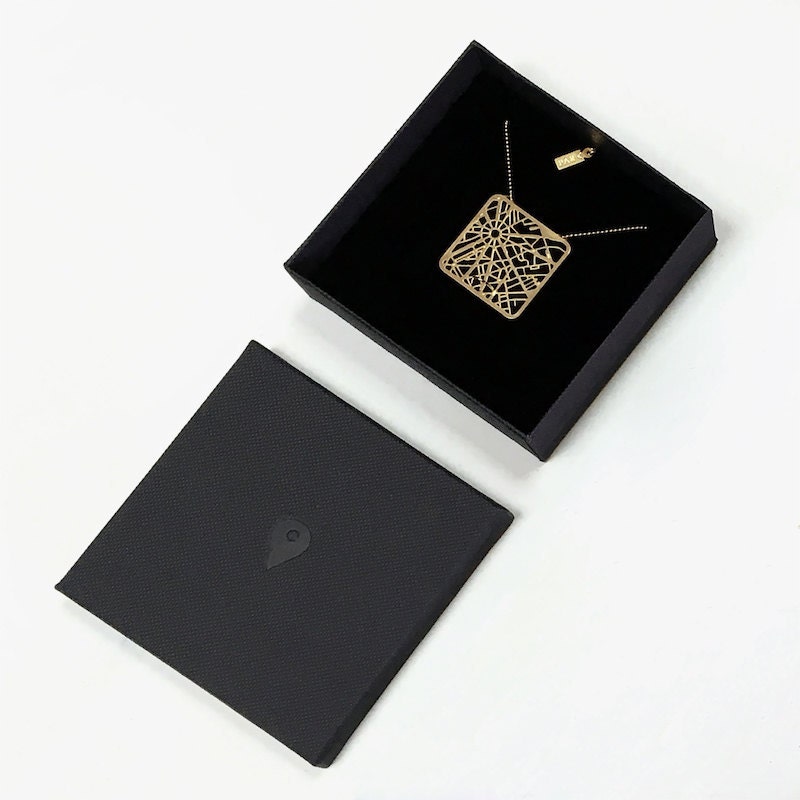 You had over 1,200 backers. Was it challenging to fill so many orders?
Yes. It was such a big quantity and none are the same. But it required us to develop a strong process. We had two big challenges: first was the technological challenge of allowing people to come from any place in the world, pick any place in the world, and submit their map. The other challenge was how to make and deliver
custom jewelry
to 1,200 people, some of whom ordered more than one map. We had to coordinate the right map, the right piece of jewelry—which could be a
ring
, a
brooch
, or a
necklace
—the right plating, then wrap it and ship it to the right address, and there were 500 places in the world that ordered product! But that process was one of my favorite parts to work on. We developed a system and so far—knock on wood—the pieces have gotten to the right people.
With so much success, do you have advice for other Etsy sellers?
I always feel I'm still at the stage of accepting advice myself. But I'd say: Make personal relationships with people through convos, and give great customer service. Shipping internationally can sometimes be a challenge when people have become accustomed to ordering products that arrive in two days, and you just can't do that with
one-of-a-kind custom orders
. But I do everything I can to help my customers, answer their questions, and make sure they get their product.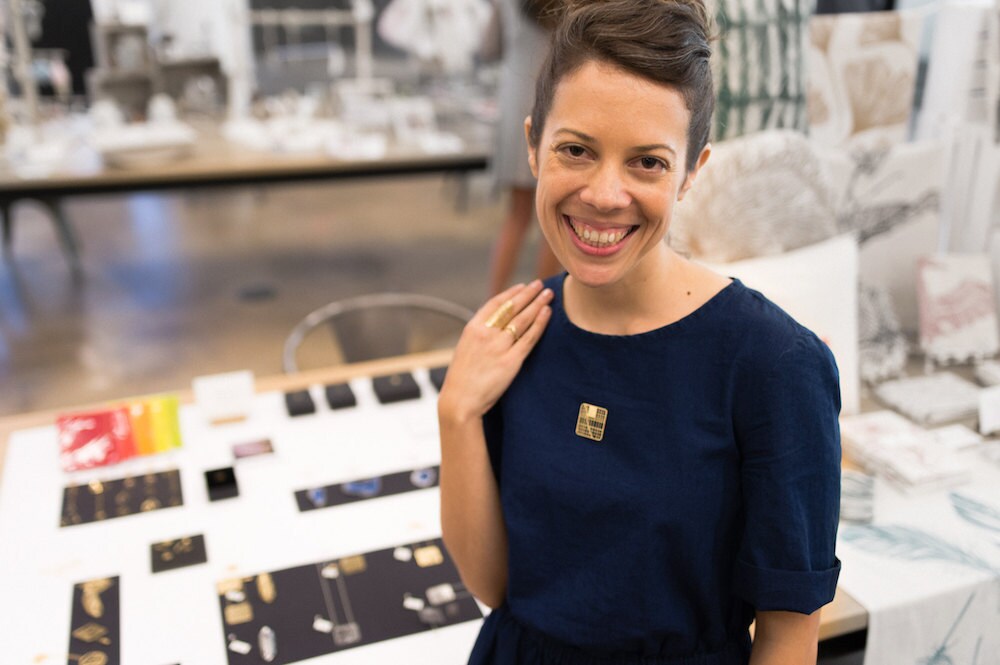 Photo by Erik Valand.
What's next for you?
This all started for me by telling stories. So the maps and the stories they tell about places and about our connections to those places are a focus right now. There are other stories that have meaning for me, and those might become larger in the future.
Follow Talia Sari on Instagram and Facebook.
Photographs courtesy of Talia Sari, unless otherwise noted.