by Julie Vadnal
An attempt to make friends in a new town led Jennifer Nolan to discover her passion for pottery and planted the seed for her basement business.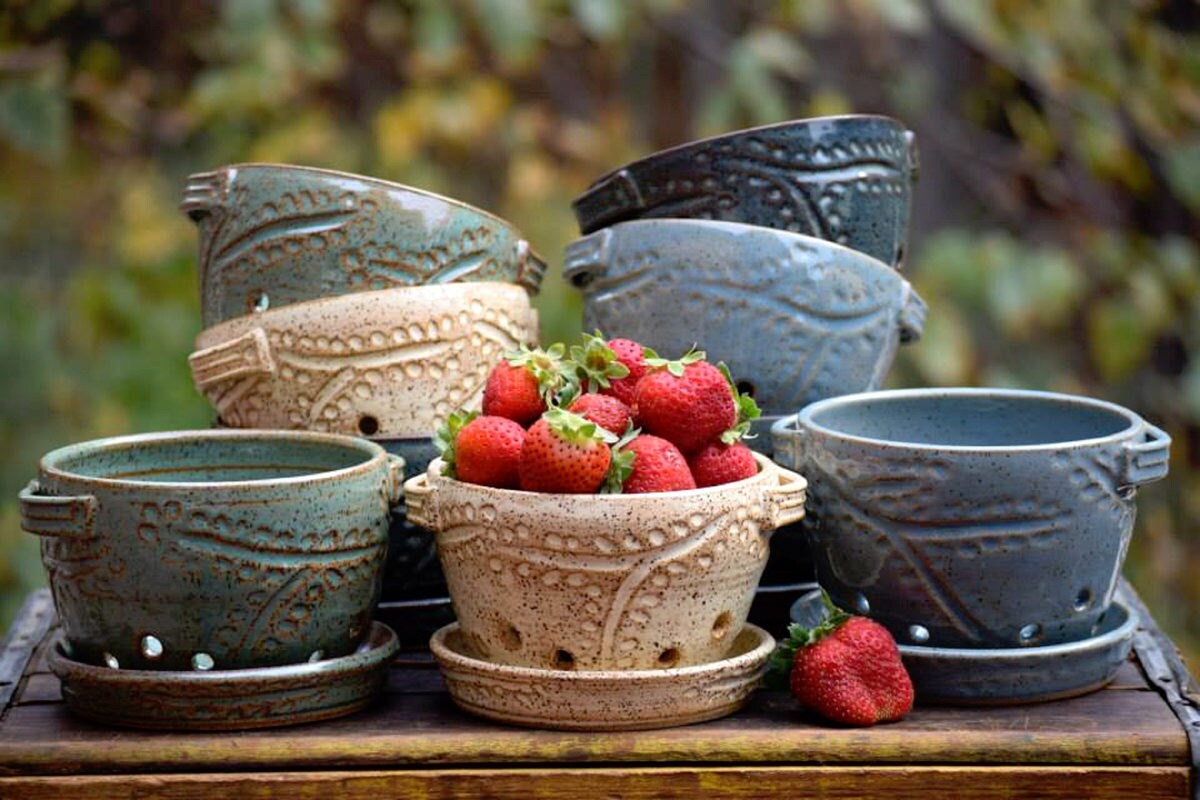 When Jennifer Nolan signed up for a pottery class at a local arts center in Acworth, Georgia, nearly 10 years ago, she wasn't looking for a hobby—she was looking for friends. Jennifer had just relocated from Pennsylvania with her family, and needed a way to make connections in her new hometown. "I found myself feeling a little bit homesick," she admits. "I had left a great support system behind." Almost instantly, though, Jennifer got hooked on the craft itself. "I just loved everything about it," she says. "I loved getting messy, and I loved the people I was meeting. I couldn't spend enough time there—I went to every open studio hour they had. It got me out of my funk." Soon Jennifer began teaching at the center and selling her own kiln-fired goods (more on those adorable
brie bakers
in a second) as
The Basement Potter
. Today, the stoneware designer has moved on to leading small-group pottery classes from the studio beneath her home, and her network of fellow makers just keeps growing. "It's amazing, the people who are making pottery who you would never know," she says. "I feel like everywhere I go I meet people who are potters. There are people I've known for years who tell me they're making pottery, and I had no idea."
Read on for more insights into Jennifer's creative process and community, and shop the Basement Potter collection.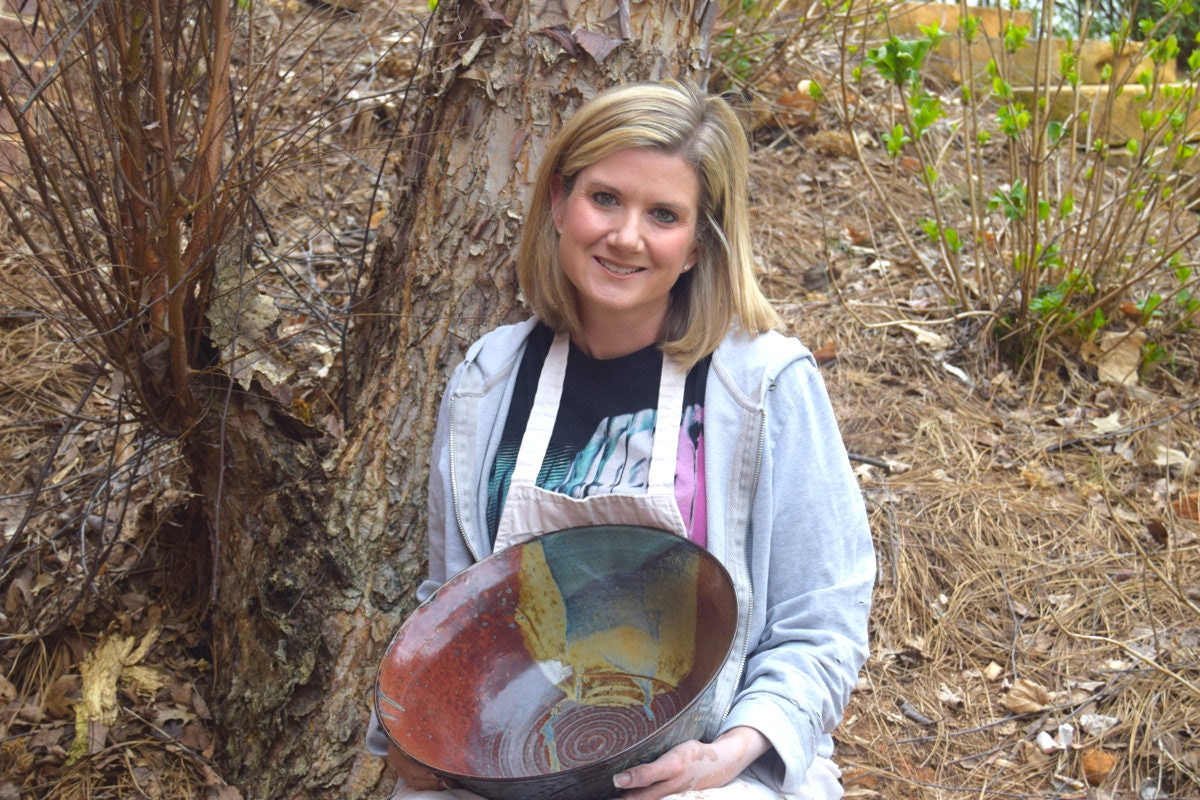 Tell me about your shop's name. How did you become The Basement Potter?
I never thought about a name until I decided to actually open my Etsy shop. I was just sitting there with my husband, wondering what I should call it, when I said to him, "I do pottery in my basement. So, I'm
The Basement Potter
!" Since then my studio has grown, but it really started out as just a little, unfinished part of my basement.
What was the greatest learning curve to picking up pottery?
I like immediate gratification and I want things done really quickly. I've always gravitated towards artsy things, but what I liked best about pottery was that it taught me patience. It was tough for me to realize that a piece could take two weeks from start to finish and that, a lot of times, it doesn't work out the way you want it to. There's about a 70 percent success rate with pottery, but 30 percent of the time or so, things don't work out. Pieces can crack, or your glazes don't turn out, or your kiln misfires. There are so many steps along the way where things just don't turn out the way you want them to, but it makes the good pieces even more exciting, and it teaches you how to let things go. Now I'm totally okay with that.
Embracing uncertainty like that sounds very "zen."
I know! If someone's feeling really stressed out, pottery can be very calming.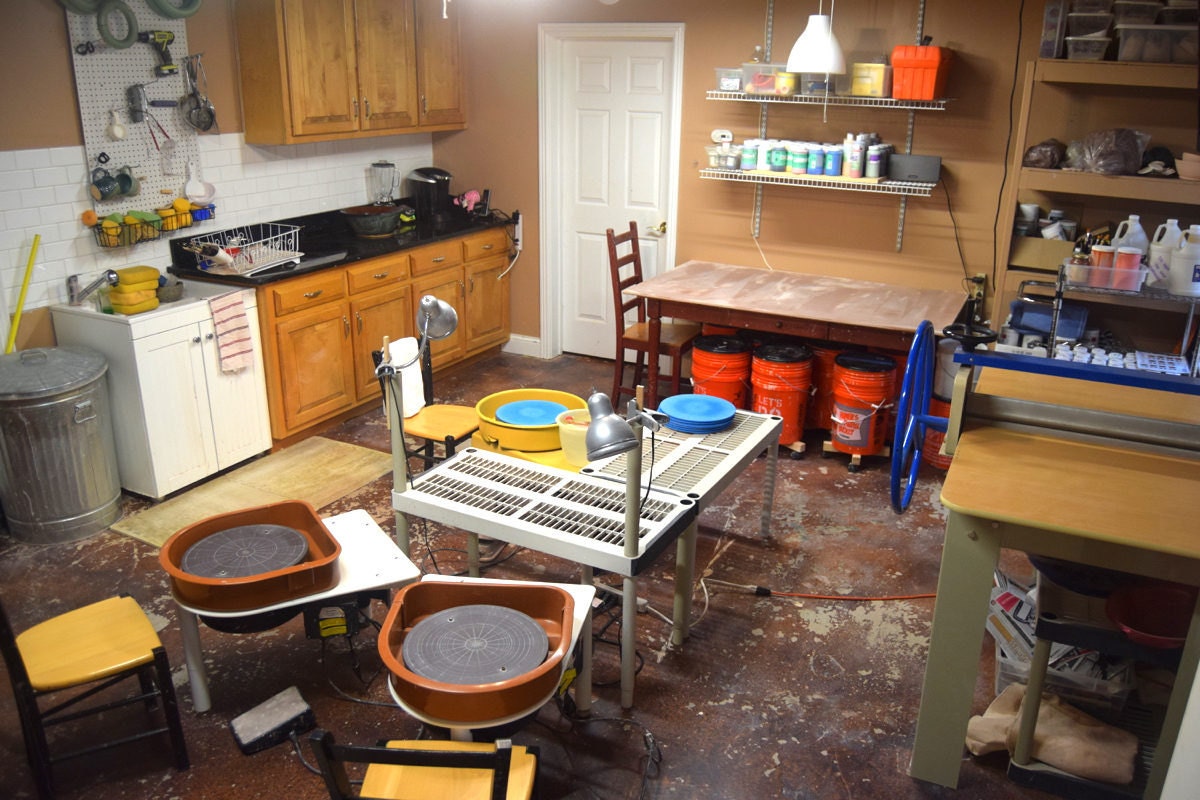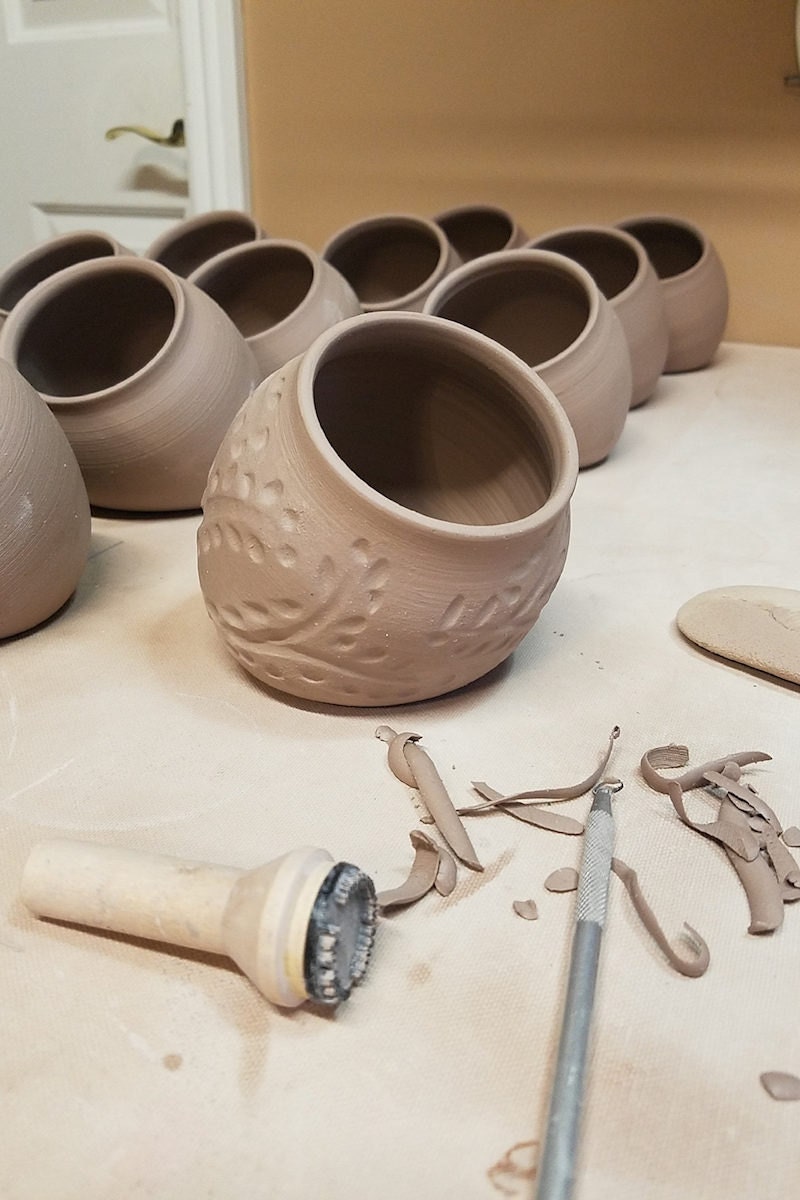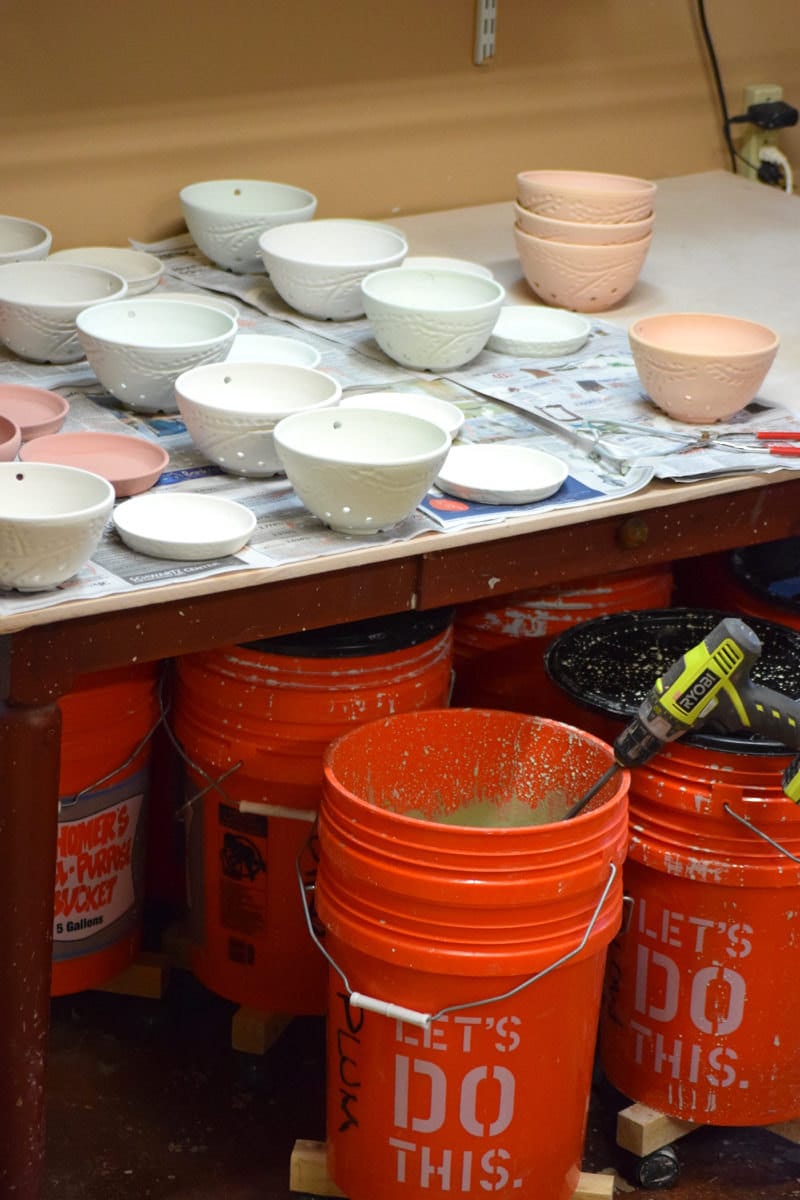 How did you develop your style?
When I first started, I wanted to try every kind of clay I could get my hands on, and try a million different glazes. Then I realized that I wanted people to have things of mine that went together, so that if you bought something from me now and you bought something from me three years from now, you would know that they came from the same person. So I really tried to fine-tune it: I limited the number of glazes that I used, and I added some carving to my pieces to bring them together. But you know, I'm still evolving. In my studio, I have a board full of new things I want to try!
Where do you go for inspiration when you're coming up with a new design?
I try to stay away from Pinterest and things like that because I don't ever want to take someone else's idea. I really just brainstorm. I teach classes at my house and a lot of times my students will say, "I want to work on XYZ." And then we'll start from there—that's a good way to brainstorm new things. I have a lot of great pottery friends too, and I'm always inspired by new things they're making. I have a good friend who makes really adorable bird houses, and I want to try those this
spring
—but I'm going to take that idea and put my own spin on it.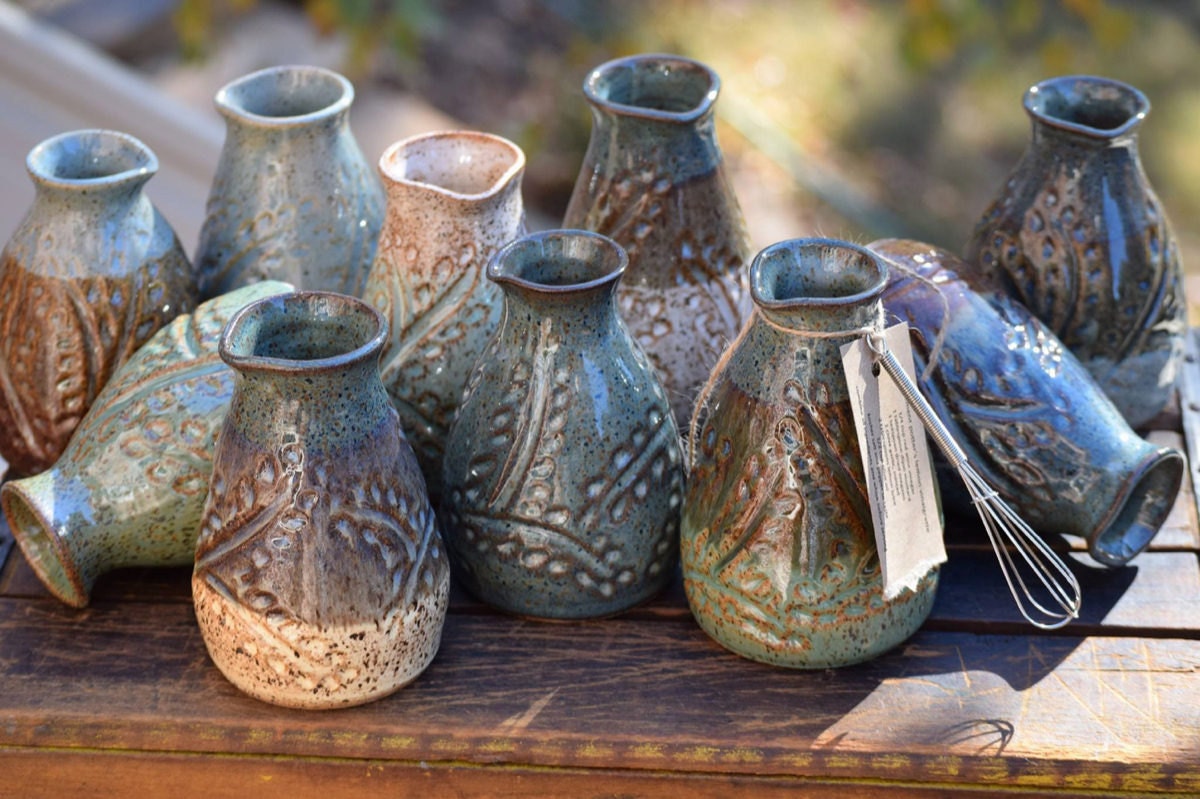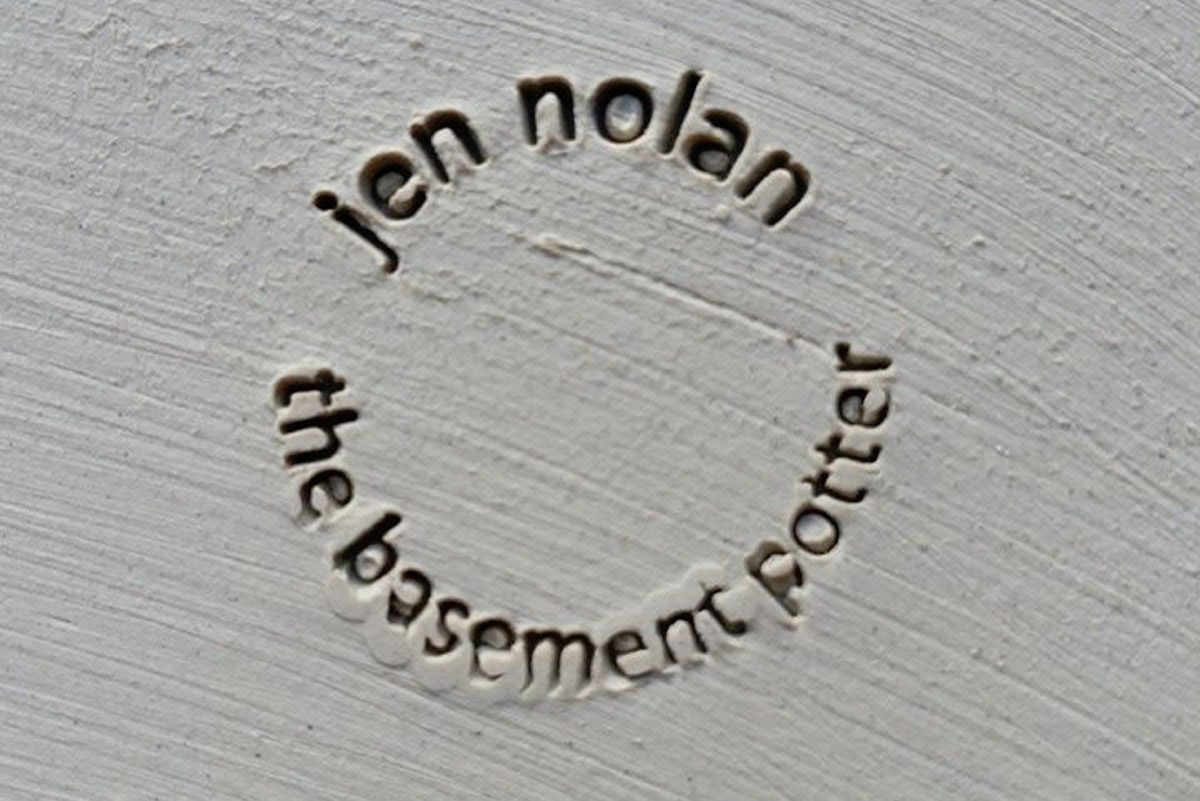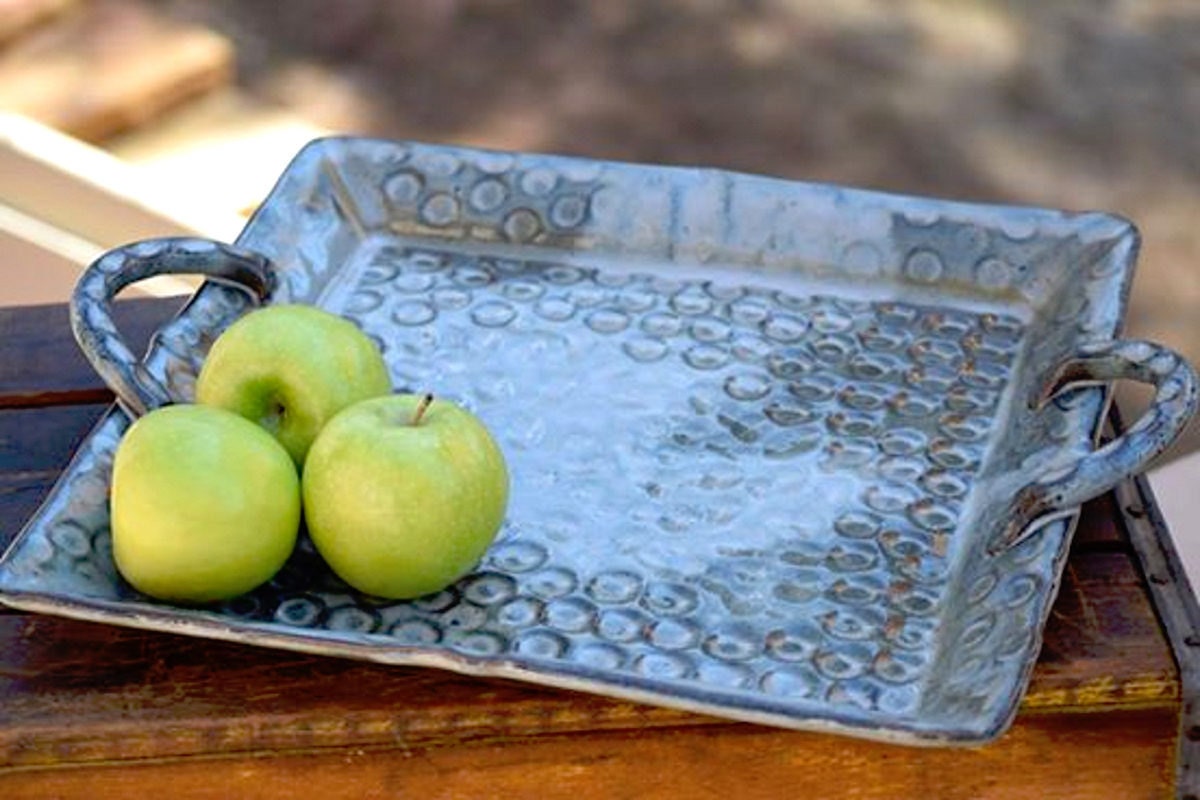 What would you say is your signature item?
My
brie bakers
—I'll always have those. They're fun to make, and any time I take them anywhere, they sell out. I can't remember where I first saw one. It might have been at a pottery show in Georgia many years ago, and it just looked like a small pie plate. So I tweaked it from there.
Your wine coasters are also really cool.
You can use those as bakers, too! I want everything to be functional. That's another thing I like about all my pieces: Everything can go in the oven, and everything is dishwasher- and microwave-safe, too.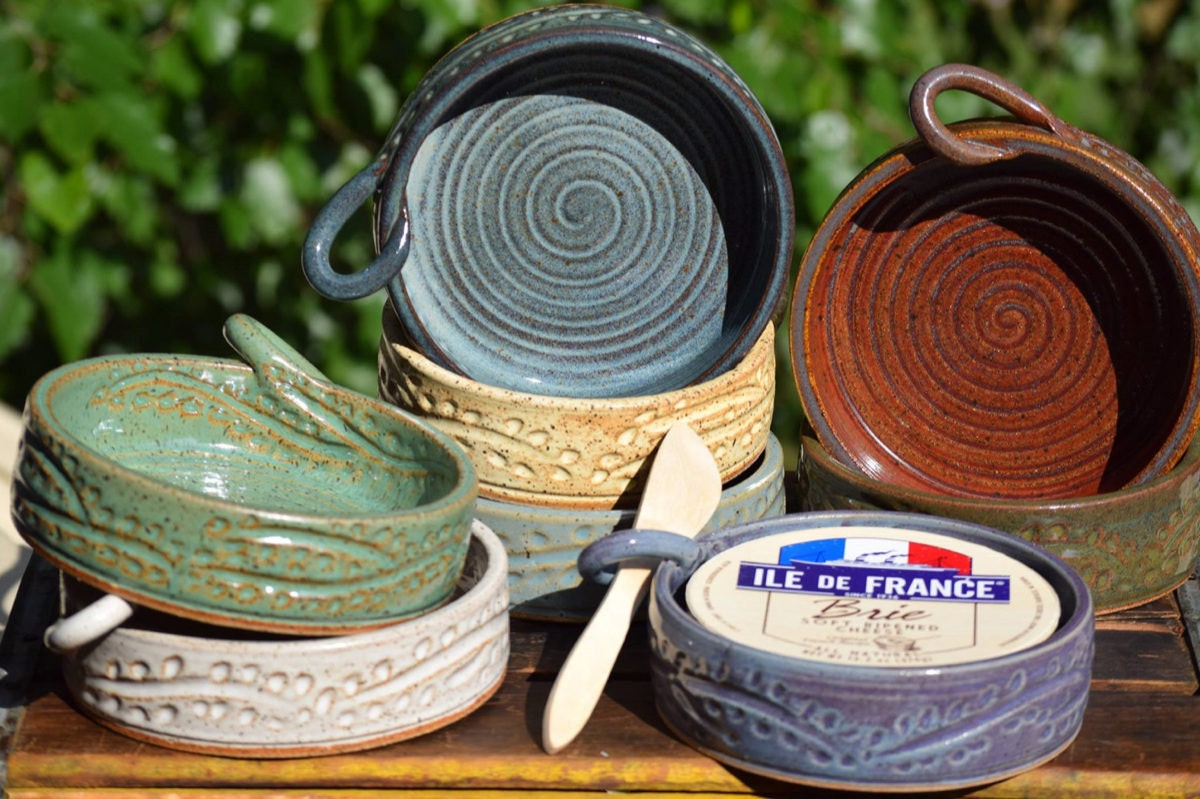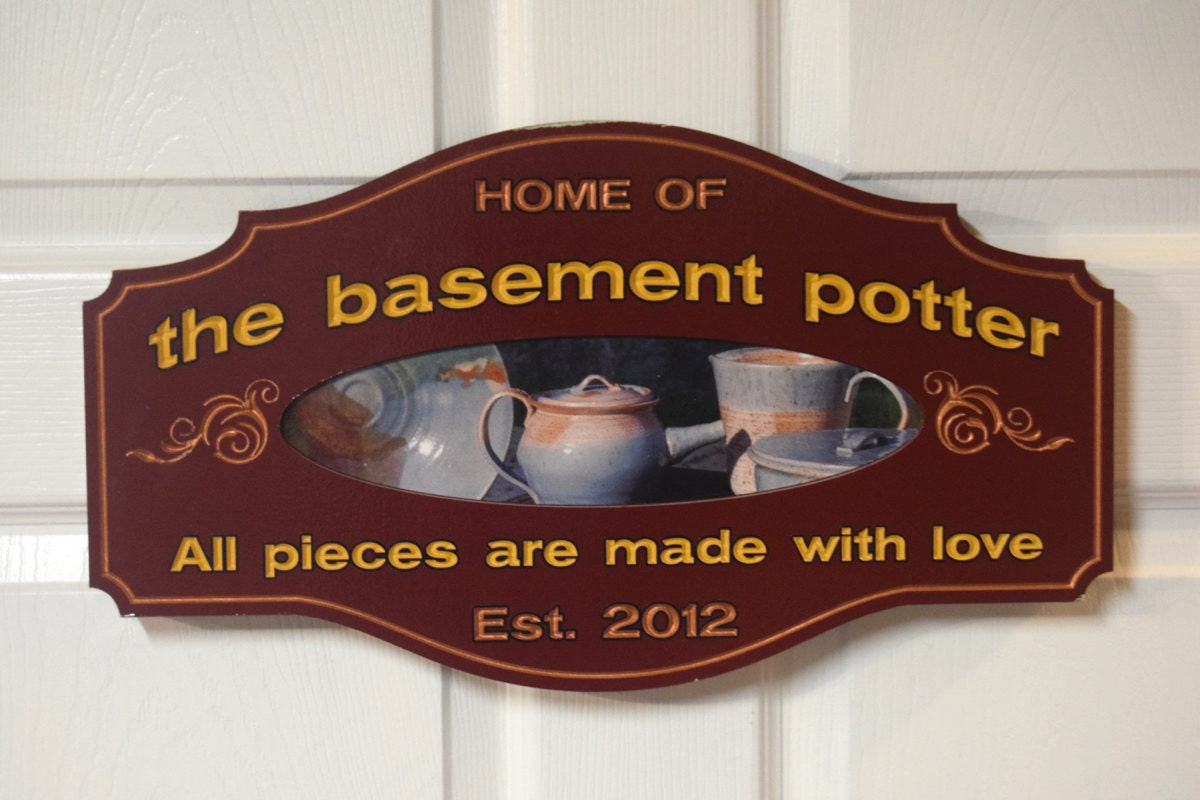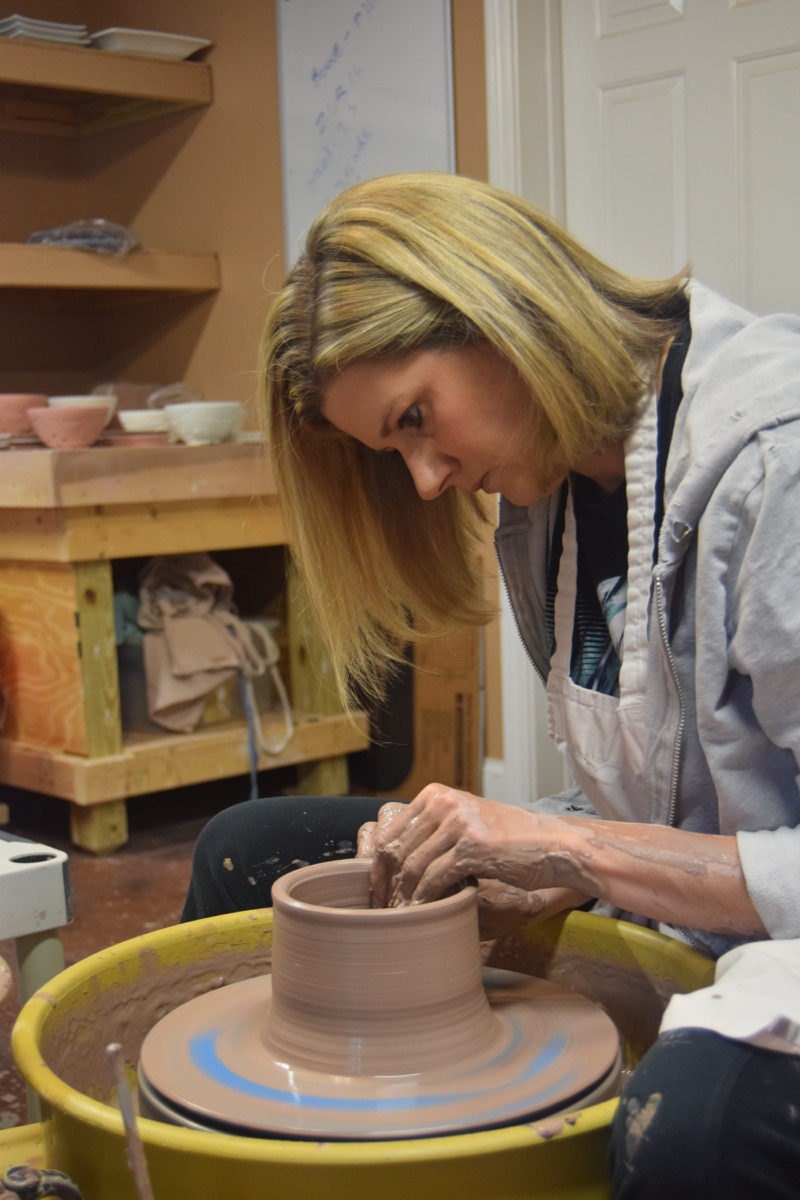 Speaking of keeping things functional, what's the proper way to care for your items?
I use a sturdy stoneware because I want people to really use the items in their homes and not worry about them getting destroyed. The only thing you shouldn't do is freeze them and then put them in the oven, or smack them against something hard. Otherwise, you're pretty safe.
What do you think is next for your collection?
Oh gosh, I don't know! I want to make a full line of dinnerware with all matching pieces, so that's definitely on the horizon for me. And I want to get back to making mixing bowls and nesting bowls—the basics. I also want to make some butter dishes. I have a long list of things I want to work on.
Follow The Basement Potter on Instagram, Facebook, and Twitter.
Photographs by The Basement Potter.