by Sharon Steel
What started as an escape from the constraints of the fashion industry soon became a creative coup for this body positive designer and vintage seller.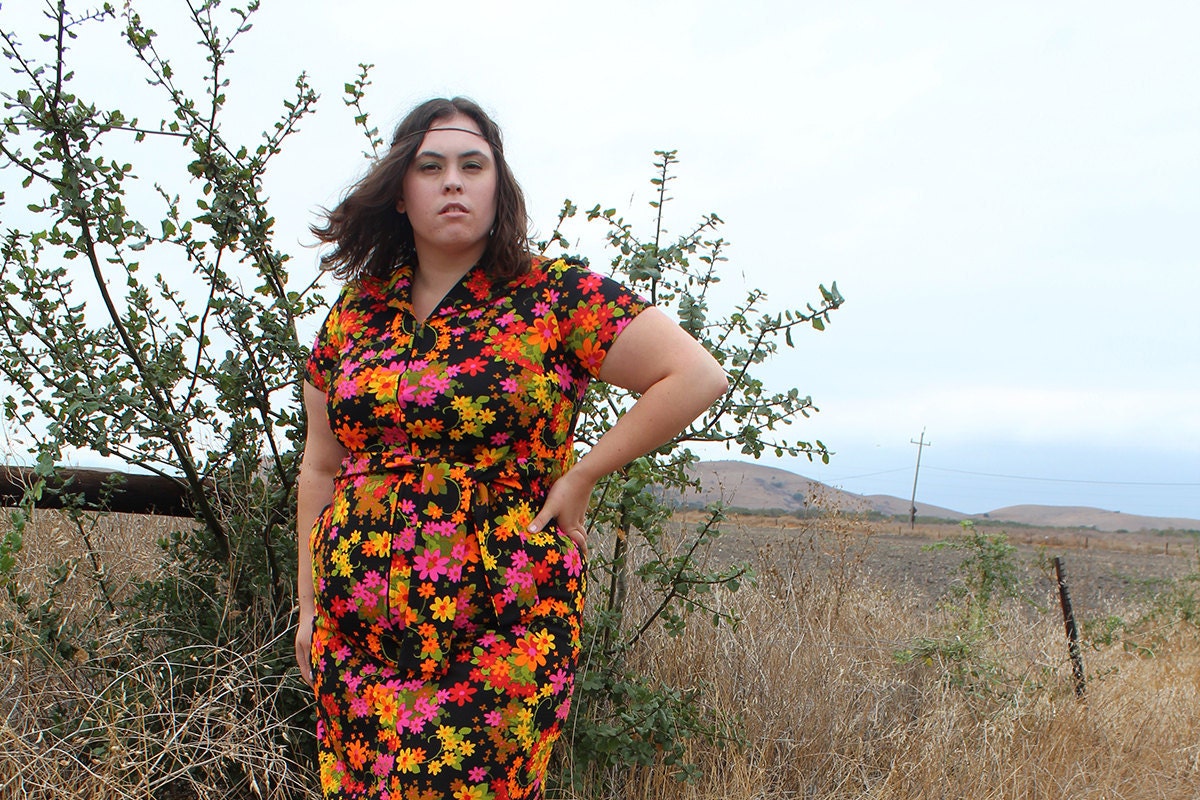 Laurel Teixeira learned firsthand that outsider status can sometimes spark a creative revelation. After studying fashion design in New York and San Francisco, she started her career interning for brands like Alice & Olivia and Victoria's Secret. But as a plus-size woman, she experienced a disconnect between her own passion for clothing and the sample-size standards of the industry. In response, Laurel opened
The Curvy Elle
in 2012, offering a retro aesthetic to other plus-size women with similar style aspirations; soon, she began adding modern pieces that showcased her original designs. From the start, Laurel's vision for The Curvy Elle—both the shop and her personal fashion blog—has been shaped by her love of vintage clothing. She uses her blog to explain her brand and values through photo shoots and original writing. "It's more than just, 'Here are some clothes for sale,'" says Laurel. "My blog tells the story of what I see creatively. When I'm designing something, or buying and styling a vintage item, it's not just something on a hanger. It's an art form to me."
Read on to find out how modeling pieces for her Etsy listings changed the way Laurel felt about her own body, and shop The Curvy Elle collection.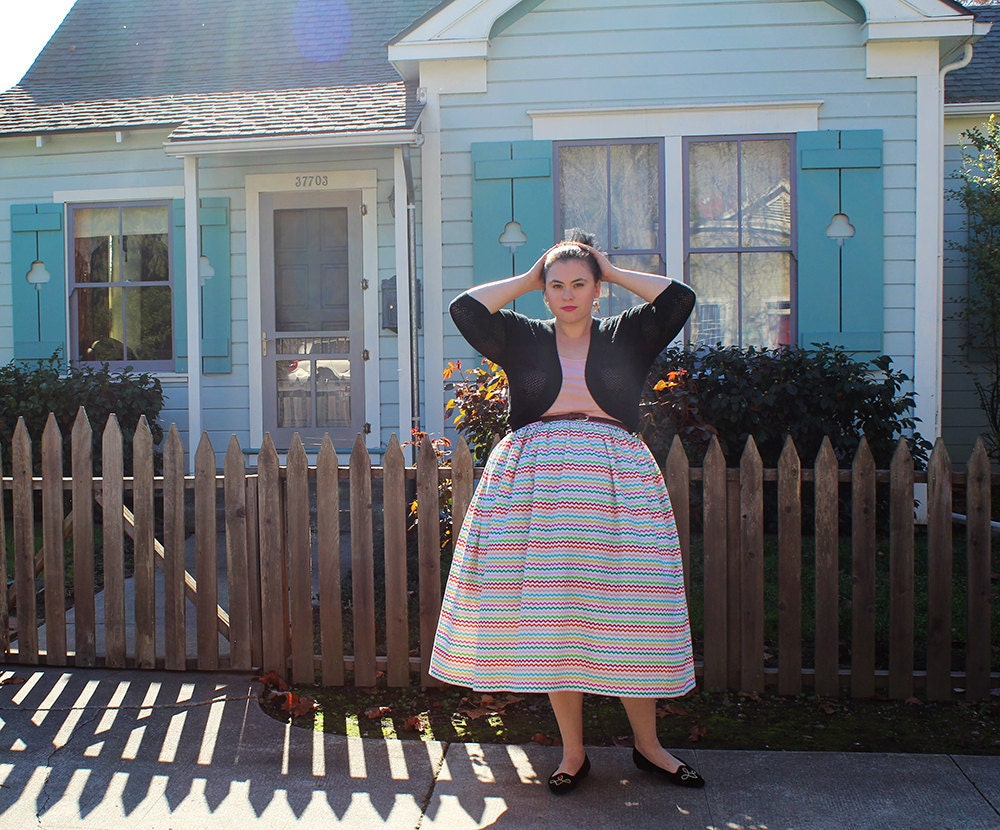 You have a wonderful post on your blog that acts as a kind of mission statement. How has running The Curvy Elle changed the way you feel about fashion?
Being in New York and working in the fashion industry, there are so many beautiful, thin people and it's really hard to compete. The reality is, you're judged on your size and how you look. Even if it's not overt, it's always there, and it's harder to get accepted even if you're just as qualified as someone who is a size two. After I worked in the industry for a while, I became a bit jaded. Starting The Curvy Elle and defining style on my own terms brought me back to loving fashion, instead of feeling badly about not having the perfect image others expected.
The plus-size clothing category on Etsy has exploded in the last few years. What's it like being a part of the body-positive movement?
When I first started, if you searched "plus size" there were only a few other options on Etsy. To go from that to seeing thousands of pages of items is pretty amazing. The thought that I may have influenced other women toward similar empowerment is neat to know. And it's not just Etsy where the body image movement has exploded: It's gaining ground with regular fashion retailers and bloggers too. The average woman in the United States is not a size two or a size zero, and the industry needs to be realistic about that. There's room for improvement, but we've taken steps forward and I think things will only get better in the future.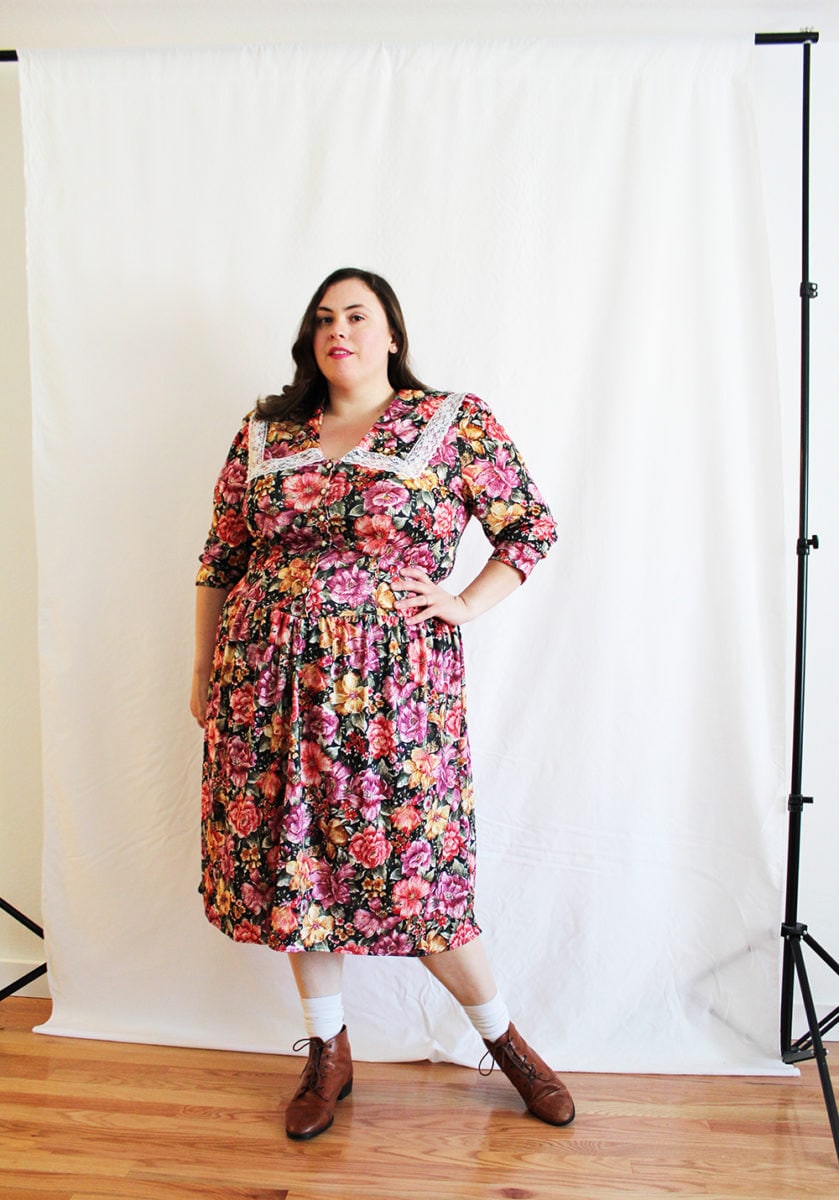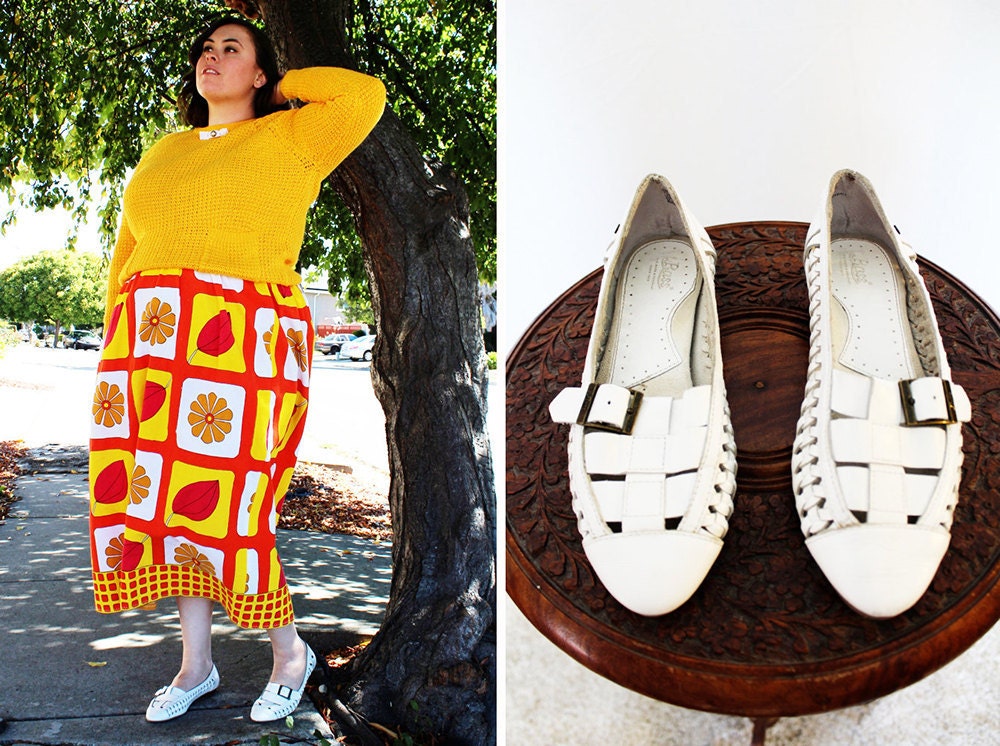 Can you talk a little about the modern pieces you sell based on your artwork, like your Lips & Lashes t-shirt?
I personally like to mix and match modern pieces with vintage items, because it can be hard to wear only vintage in my size. I came up with the
print designs
when I decided to bring The Curvy Elle to Niles, an annual flea market and antique fair in Fremont, California. My customers seemed to really like them, and I'm thinking about creating new prints soon. There's a lot I'd like to do with my artwork, but I want to make sure it fits in with the shop and my brand.
What's the first thing you're attracted to when you're looking through a rack of vintage pieces?
A lot of it is about the fabric. You can tell just looking at a rack if something is vintage or from Forever 21. But it's also about the silhouette, because sometimes you don't know until you pull something out, hold it up, and realize, "Wow, this could be really great." It's all about finding diamonds in the rough! Most of the best stuff I find is from the late '70s, '80s, and early '90s. Pieces from the '50s and '60s are more rare, but have amazing construction.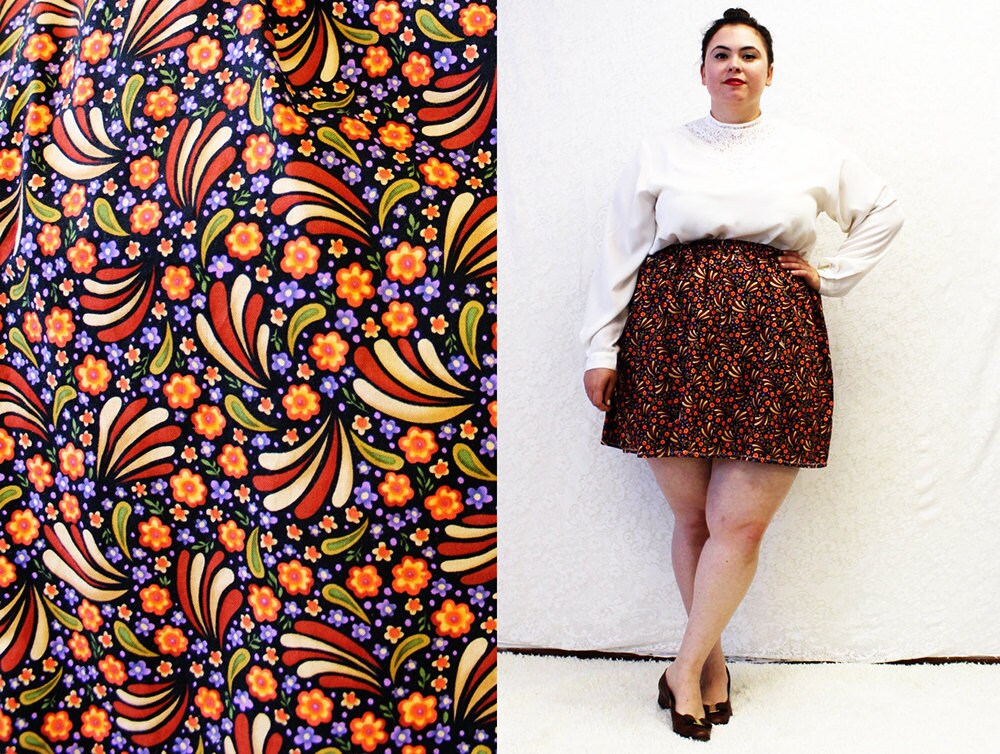 You act as your own model in your listings and blog posts. Has that been an empowering step for you?
I was smaller when I first started, before I had my daughter, but even then I would cringe looking at pictures. Then I got to a point where I was like, "I don't look that bad! I look pretty good!" Why was I so scared of looking at myself in pictures? It was eye-opening and liberating to see myself in a new light. It's taken time and it's still something I struggle with, but it's amazing how getting out of your comfort zone pushes you to be a better person and makes you happier. I'm more comfortable in my own skin now.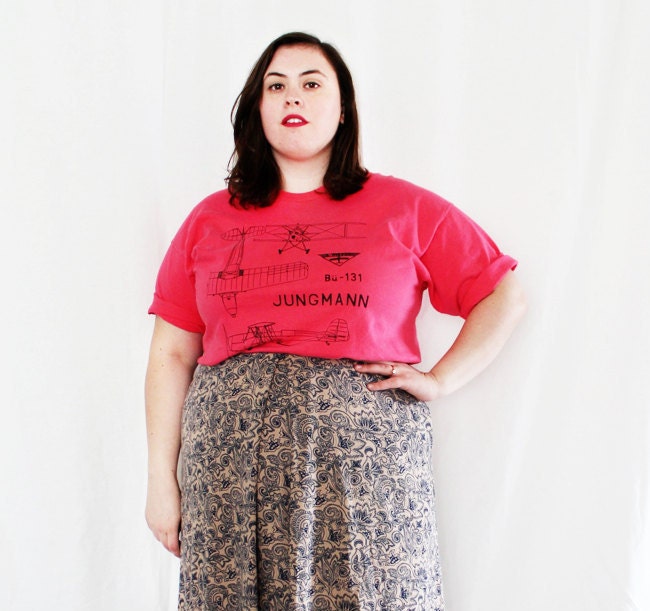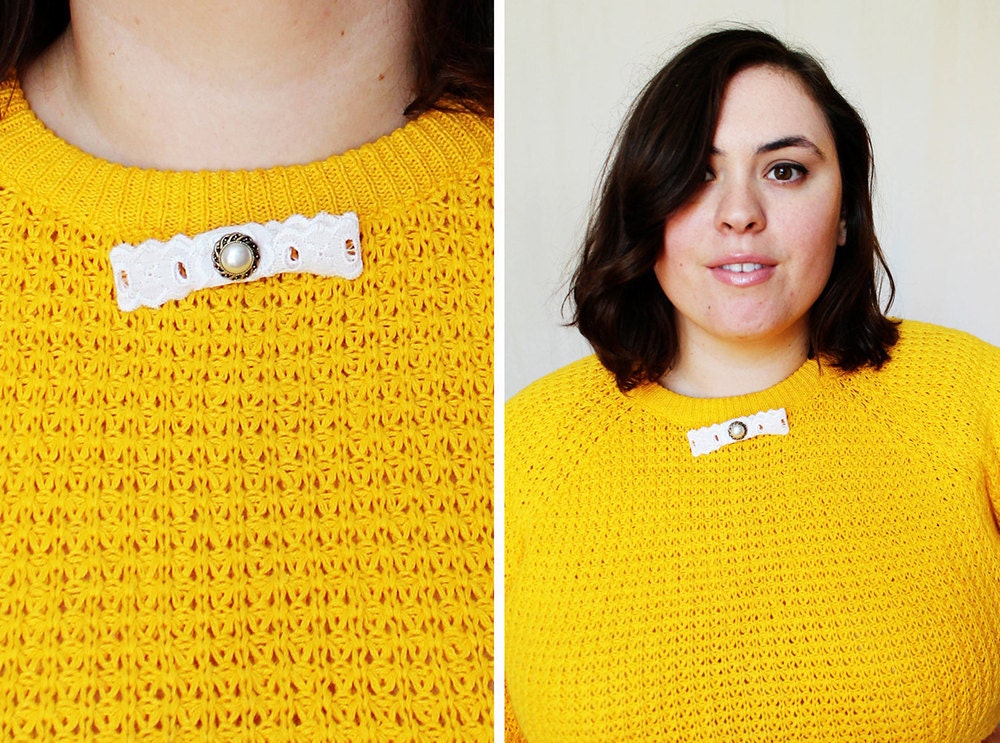 What inspires you the most about the work that you do?
First, it's inspiring to be able to do what I love and be creative. And then it's being able to do something for other people. A lot of women don't have any desire to go thrifting and sift through tons of clothes, they just want to buy something they like. I love finding new pieces, getting excited about them, and then making them available for other women. Being able to make other plus-sized women feel good and look good is what drives me.
Follow The Curvy Elle on Instagram and Facebook, and read Laurel's blog here.
Photographs courtesy of The Curvy Elle.