by Sharon Steel
Combining her love of photography and farmhouse vintage, Sue Templin takes pride in giving old heirlooms new life for the modern age.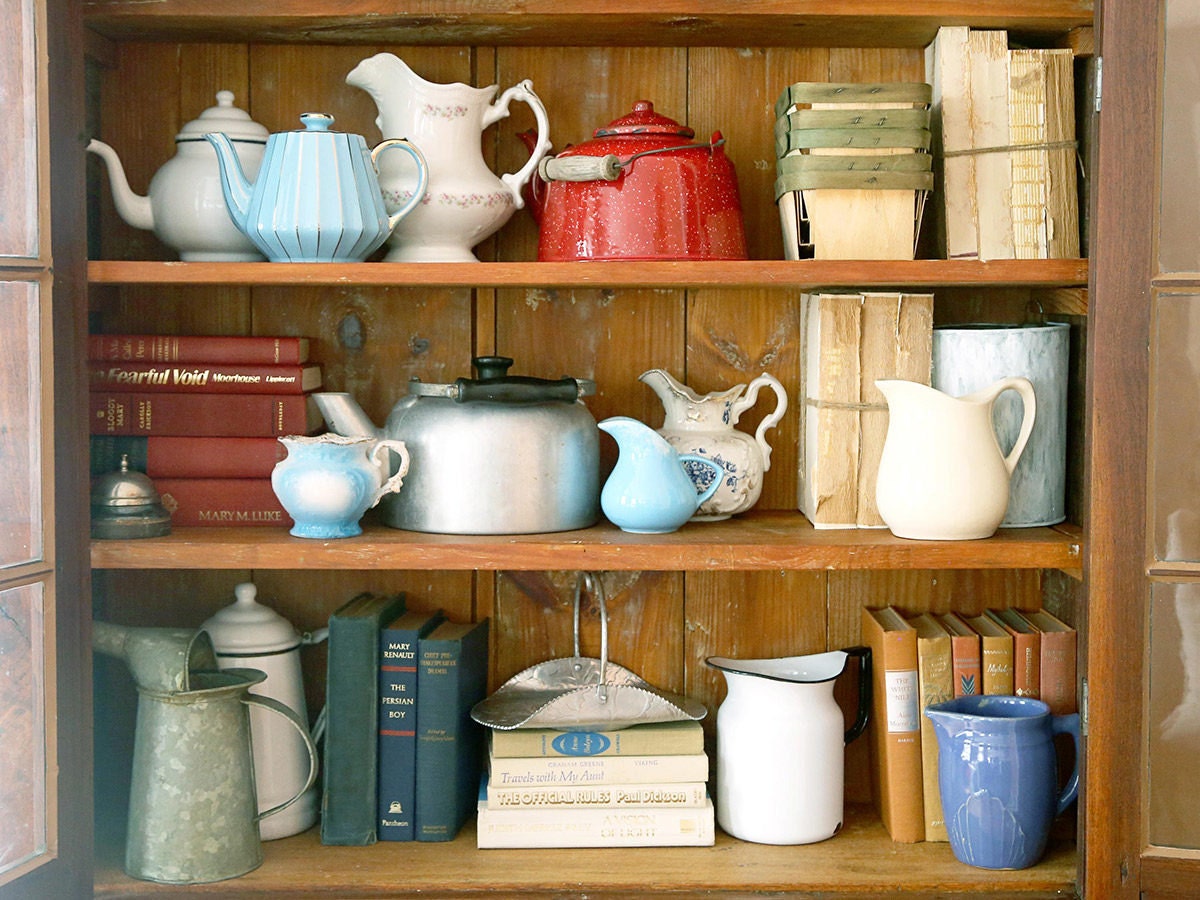 In 2012, after her mother passed away and her father moved into a nursing home, Sue Templin found herself sorting through a house full of beautiful antiques that her parents had collected together over the years. She couldn't keep everything herself, but she knew the carefully chosen items held an appeal that went far beyond mere sentimental value. In the hope of finding new homes for her family keepsakes, Sue, a longtime photographer who already ran an online
art shop
, turned once again to Etsy and launched 
The Heirloom Shoppe
. "I love to take photos, and vintage things have always been of great interest to me," Sue explains. "I finally put two and two together."
Since that serendipitous realization, Sue has passed along the majority of her parents' antiques to grateful vintage collectors, and moved on to sourcing rustic treasures at flea markets and estate sales near her home of Elgin, Illinois. As time passes, her twin passions of photography and vintage continue to coalesce in surprising, creative ways. "I never thought I'd start a vintage shop," says Sue. "It just wasn't in the program. But now, I'll be inspired to take creative photos of my vintage things, and sell those in my photo shop. And I still love hunting for vintage pieces—it really gives me a thrill!"
Read on to learn how Sue repurposes heirlooms for a modern world, and shop The Heirloom Shoppe collection.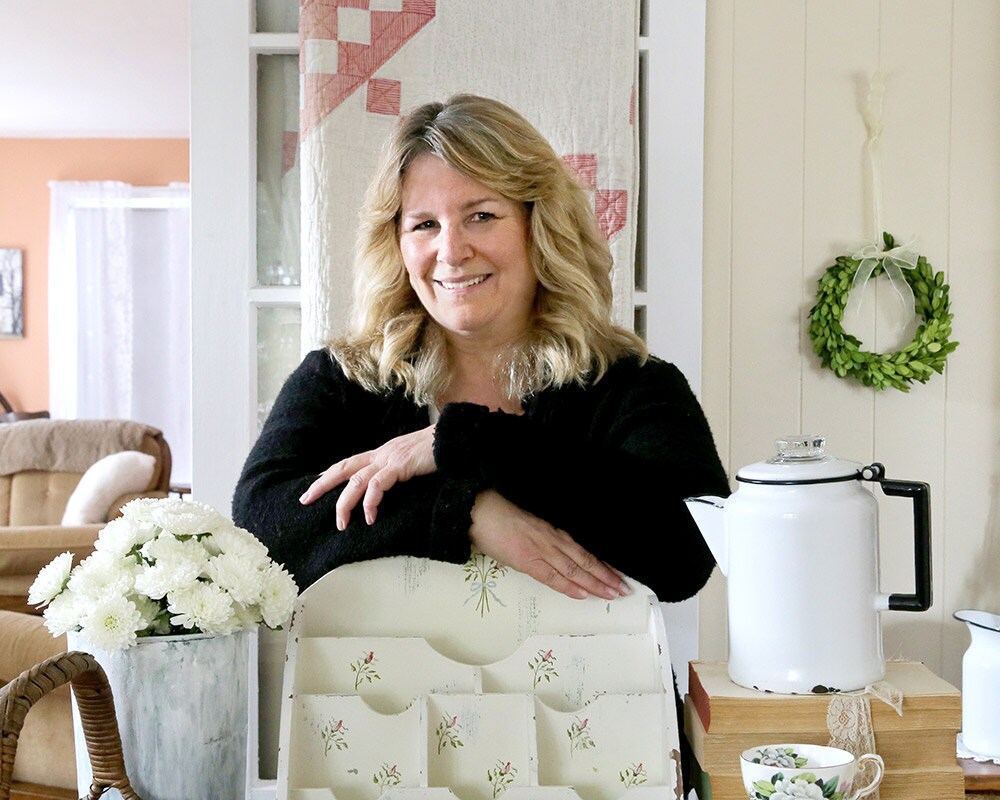 Tell us about your shop name. What constitutes an heirloom for you?
Everything I was selling when I started out, I considered to be family heirlooms. Then, at my first estate sale, I felt very sad looking through this person's belongings. I even cried a bit, but someone turned to me and said, "This is good! All these things are going to be repurposed, not thrown away." From there on out, that's the way I looked at it:
The items I sell
will eventually become heirlooms for someone else.
What are some of the ways you've repurposed older pieces?
Well, for example, we don't tend to use pitchers the way people used to: My customers put flowers in them and style them in vignettes on their shelves. My mother was a huge reader and had a massive amount of books that I didn't know what to do with. My idea was to take the dust jackets off the books and color-coordinate them. People can still read them, or they can buy them as decor. The fact that my customers are now enjoying my mother's beloved books makes me really happy.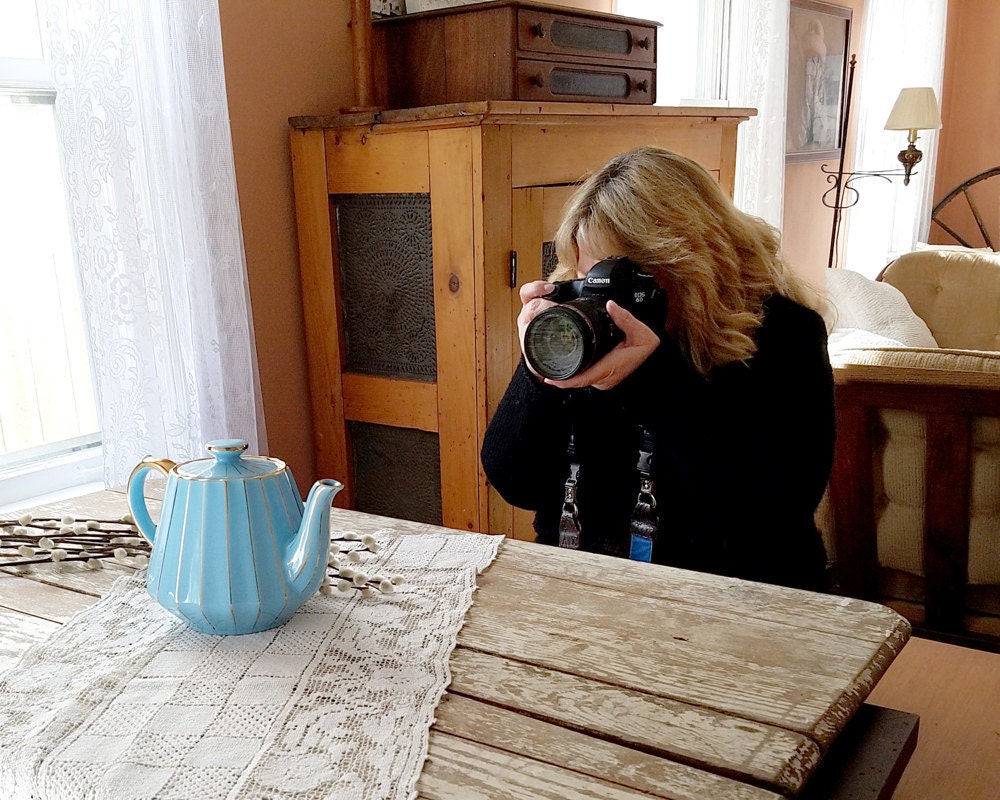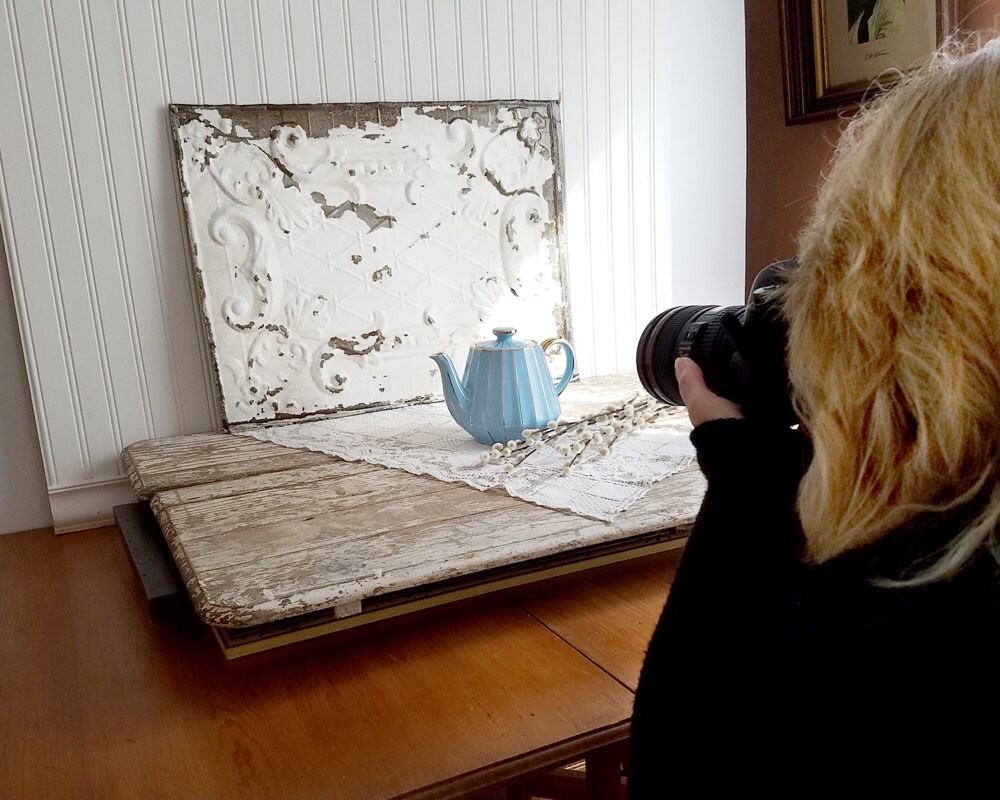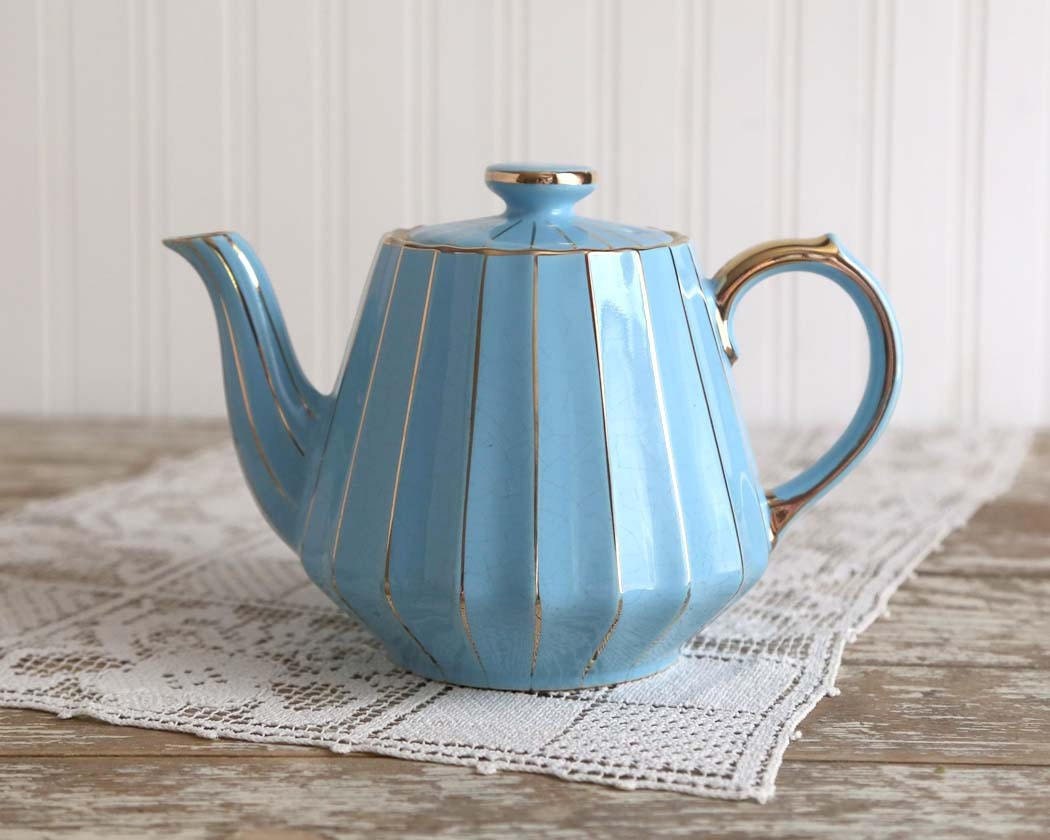 >
How would you describe the Heirloom Shoppe aesthetic?
I've gravitated toward the
vintage farmhouse look
, and I'm glad a lot of people out there like it, too. I've got to personally like a piece in order to want to sell it. That's what makes me feel so comfortable with it all. And that's also why I take so much care with the photography, making sure things like the little girls' clothes I sell are clean and ironed before I send them out, and that I package things nicely, too. That's what I would expect, so that's what I do. I want to make everything feel special.
What's the first thing you're attracted to when you're out looking for antiques?
When I go to a flea market, there's so much of everything, but certain pieces just stand out: any kind of white enamel pitcher, dovetailed crates and copper pieces, things like that. I look for wooden dough bowls, too, and even old kitchen scales, which are pretty desired these days. I learn more about certain types of pieces the more I acquire them.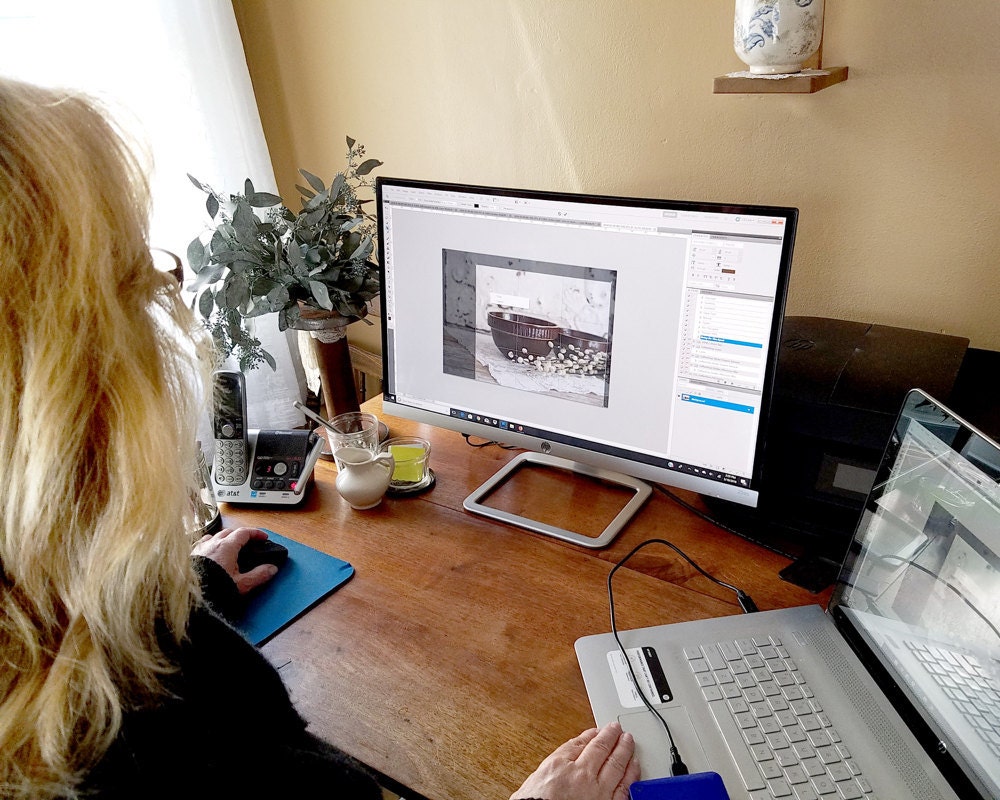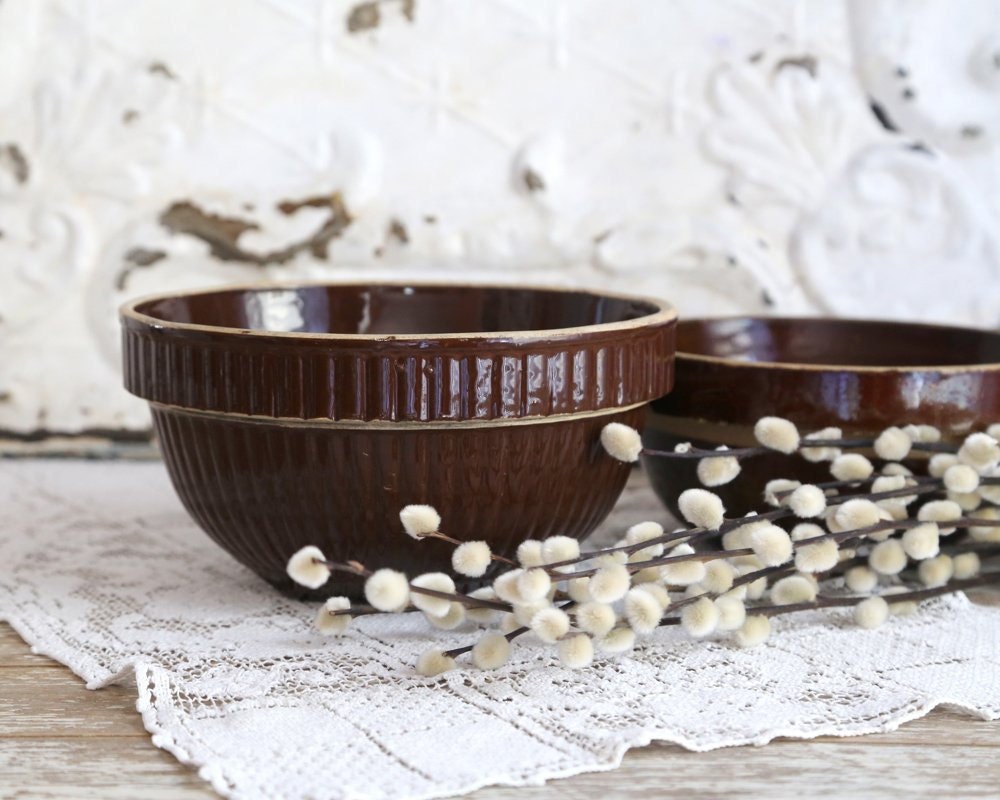 >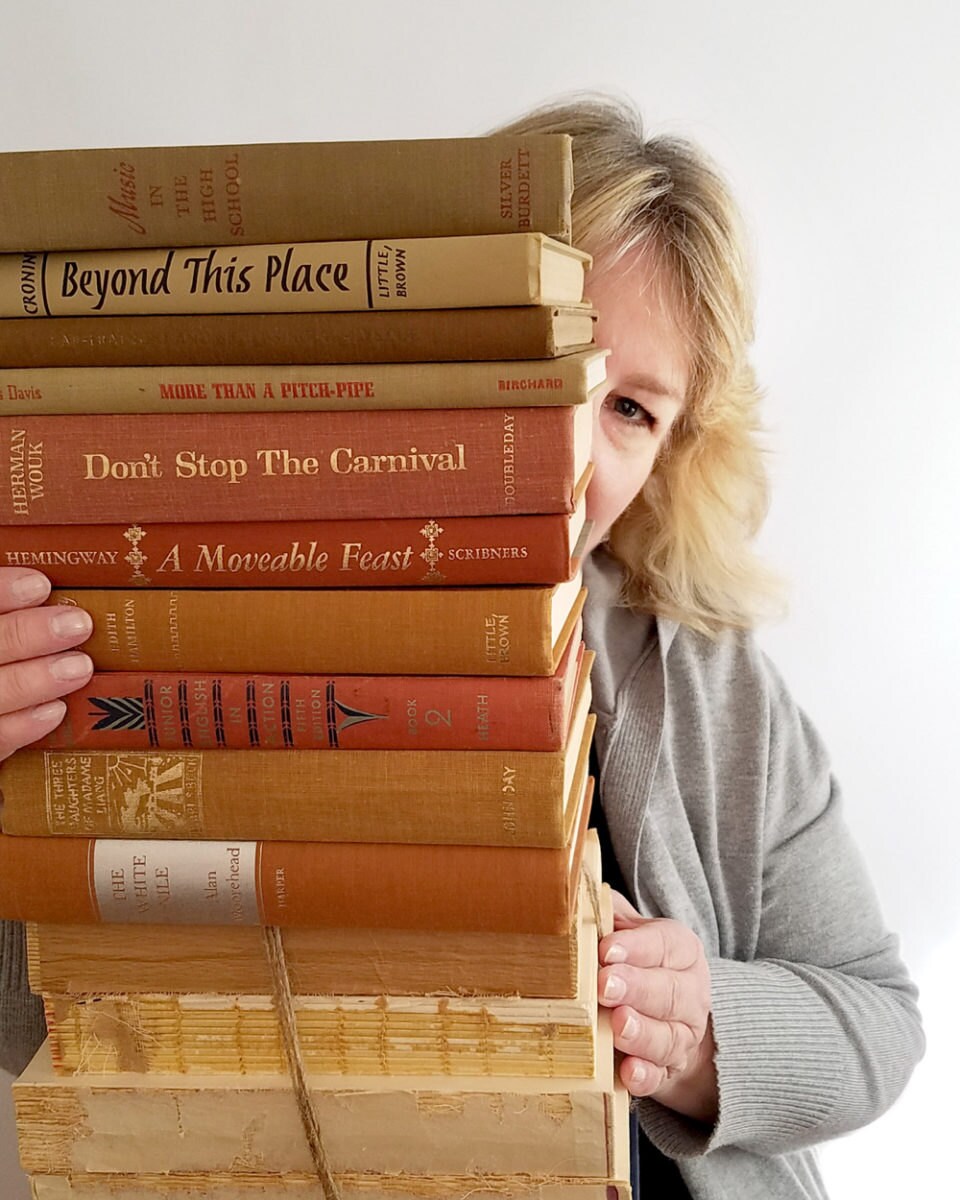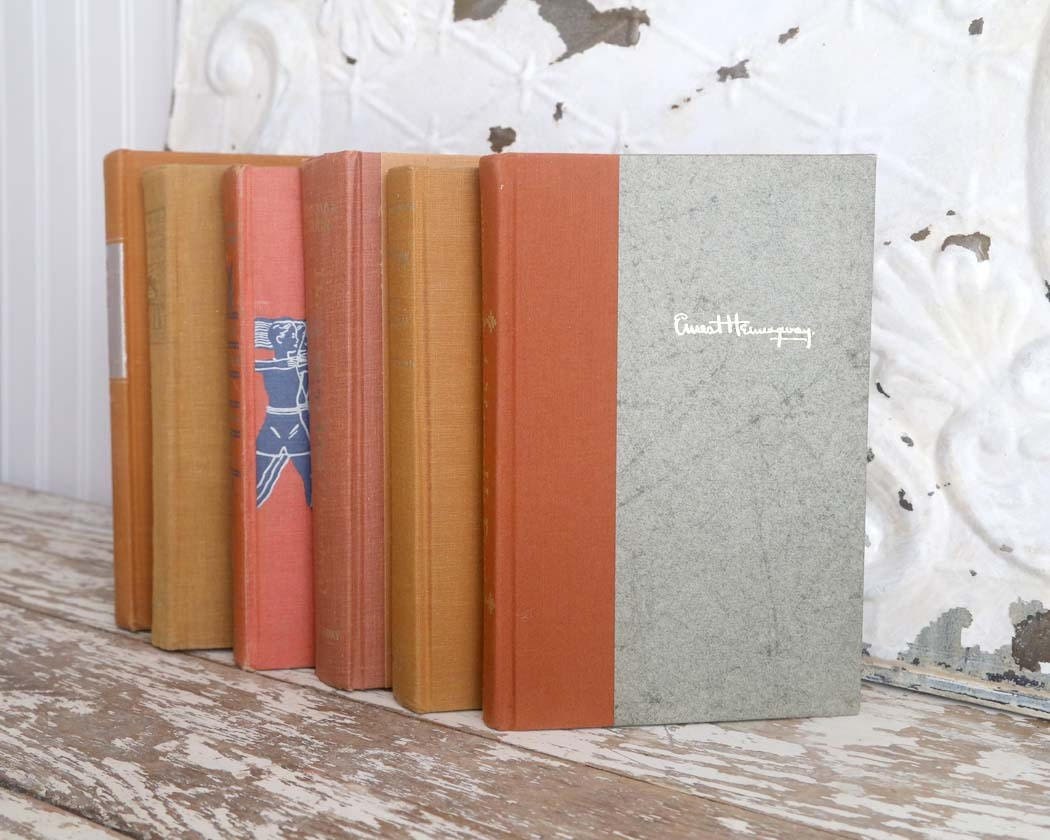 >
What's a typical day like for you?
I'll go to estate sales on Fridays and Saturdays, bring stuff home, and clean it up. Then I wait for a nice, sunny day, set up my table in the living room, and take pictures and edit them. I love the photography part of the process, and I love editing the photos in Photoshop, too. I don't add filters, but I make sure that the light is right and things are brightened up. Then, I start listing. I list every week—every day, if I can.
Do you incorporate vintage pieces in your own home?
My house is filled with
antiques
, and I much prefer buying a vintage piece to going to a big-box store. I have a pie safe, a dry sink, a bookcase. There was a chippy white table in my parents' basement, and I don't know if they ever used it. But when I saw it, I disassembled it, took the legs off, and now I use it as the background for some of my photographs.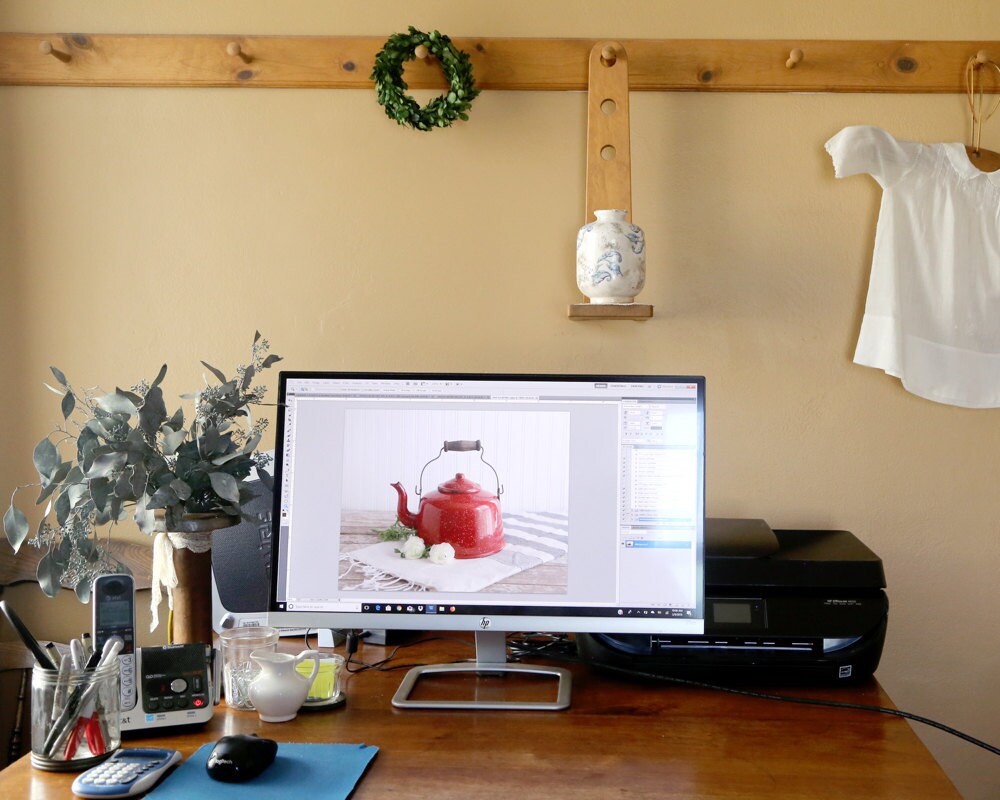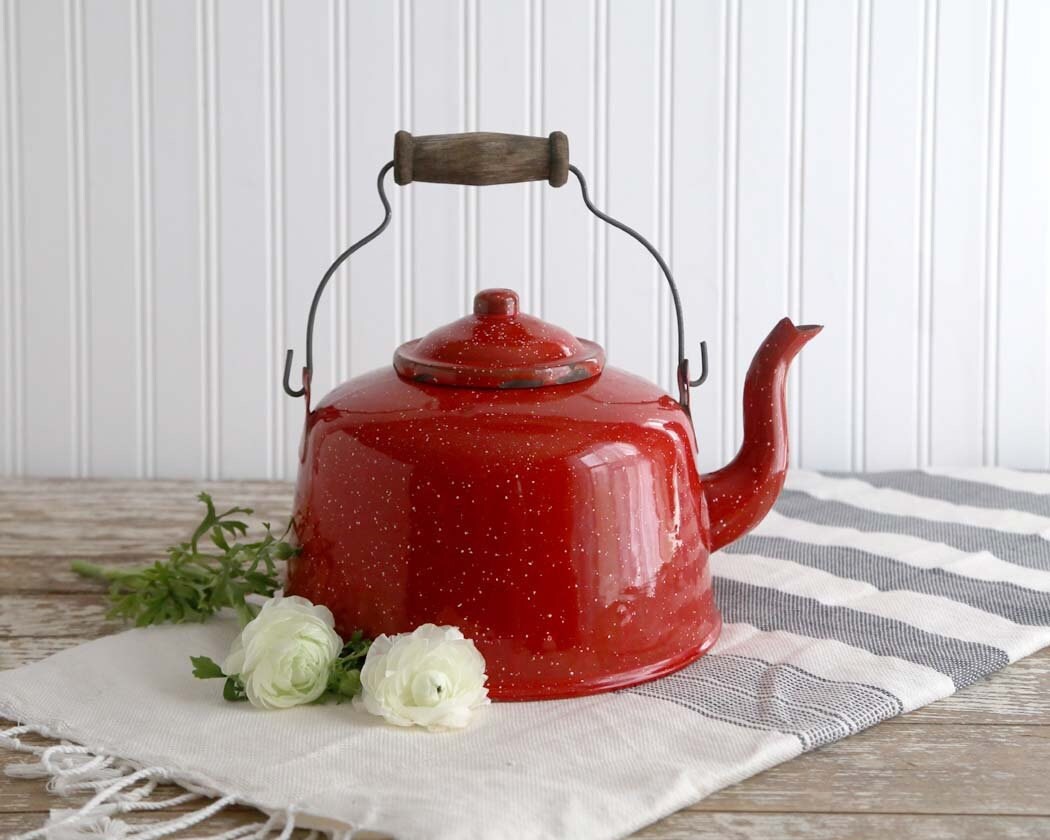 >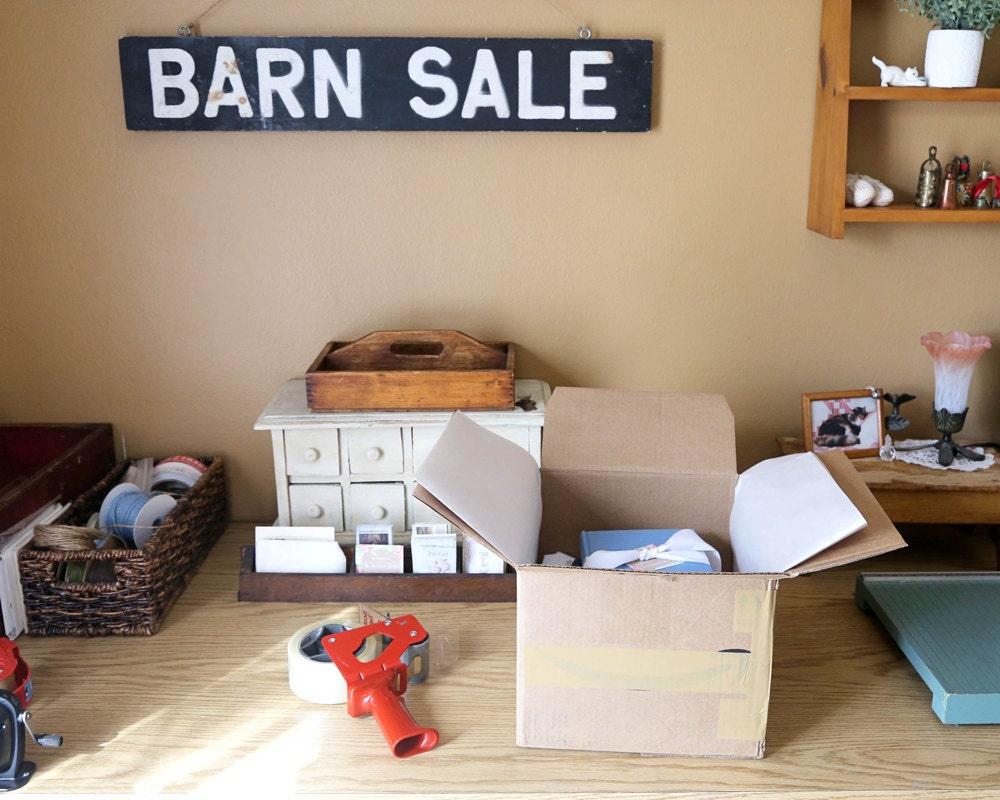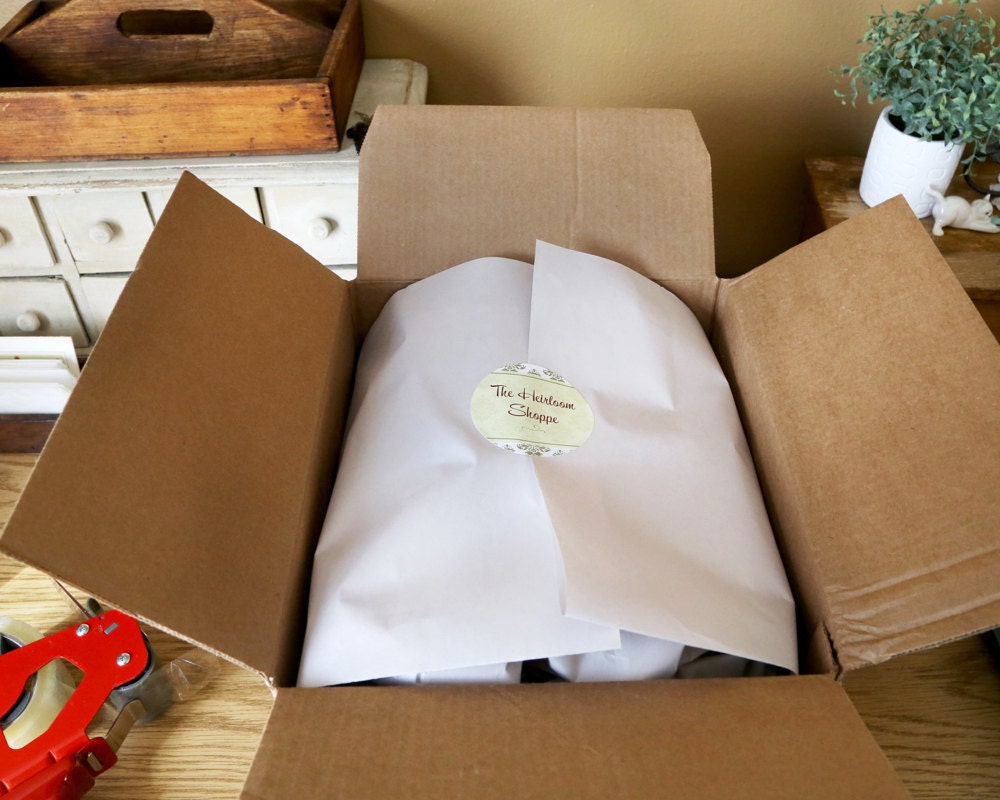 How do you stay active with the vintage seller community on Etsy?
I'm a member of the Etsy team
Vintage and Main
. We have a blog, and we create little collages of items that we put on Instagram and tag other team members. We're just this wonderful little group, and we are very supportive of each other. The cool thing is, we're located all over the world! Some of us are in Canada, and there are a few in France, too.
Can you share your advice for someone looking to incorporate more vintage decor in their home?
In the end, you just have to like it. It doesn't matter if it's popular or not, because you have to like the piece itself. I do hope that people looking for vintage will choose to buy
true vintage
, because things were made better back then. When my husband and I got married, we had nothing. My grandmother was moving into a nursing home at the time, so we got all these pieces—pieces that are still the way they were 30 years ago. I've taken my daughter around my house and said, "Please, make sure you keep this—this is a family thing."
Follow The Heirloom Shoppe on Facebook and Instagram.
Photographs courtesy of The Heirloom Shoppe.