by Ruth Oliver
Ruth got her start teaching craft workshops in her hometown. Now, her handmade kits can be found around the globe.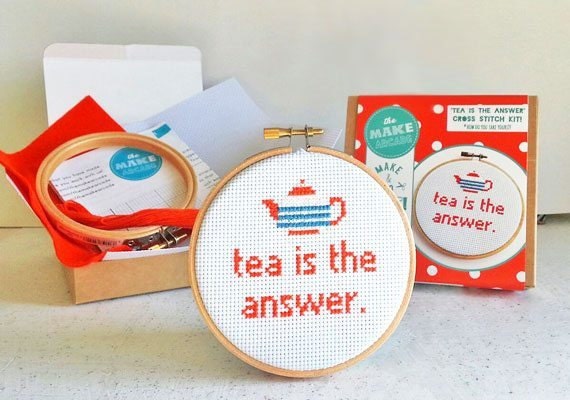 Hi there! My name is Ruth Oliver, and I'm the owner, designer, and maker behind
The Make Arcade
. My studio is located in the beautiful
Fisherton Mill
arts and crafts complex in Salisbury, UK, where I live with my husband and our two little boys.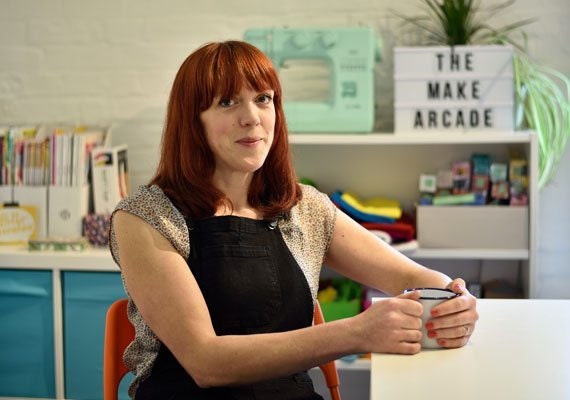 Although I have a background in fashion and accessory design from the London College of Fashion, I am a largely self-taught designer, sewer and craftsperson. I've been hooked since the first time I sewed something at my mother's sewing machine at the age of eight. After some interesting fashion experiments during my teenage years, I ended up pursuing a design career and working varying positions designing bags, luggage, accessories, and fine millinery.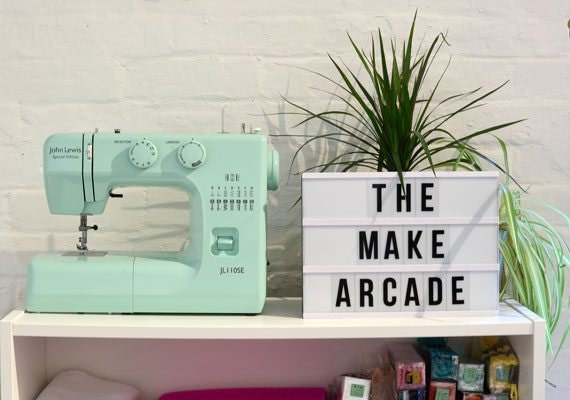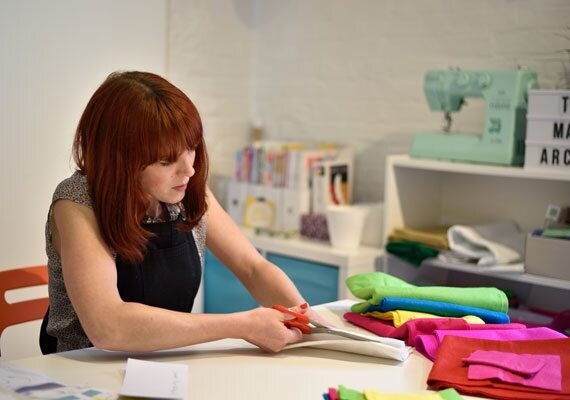 When I had my youngest son, I decided I wanted to carve out a business for myself that would offer more flexibility than a 9-5 job, allowing me to work school hours and have a go at being my own boss. I did a lot of research while I was on maternity leave, and I found a gap in my hometown market for sewing and craft classes. So, I took the plunge and started offering workshops so I could pass my skills on to sewing novices and people who wanted to learn something new.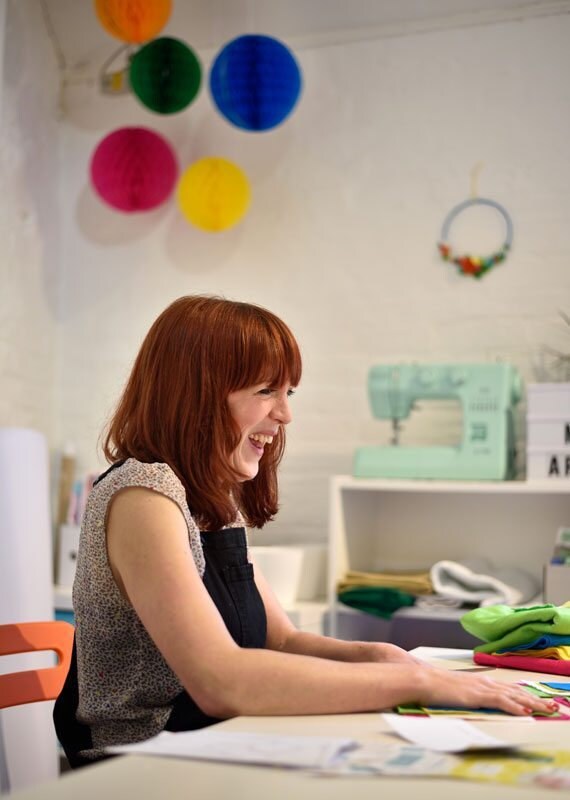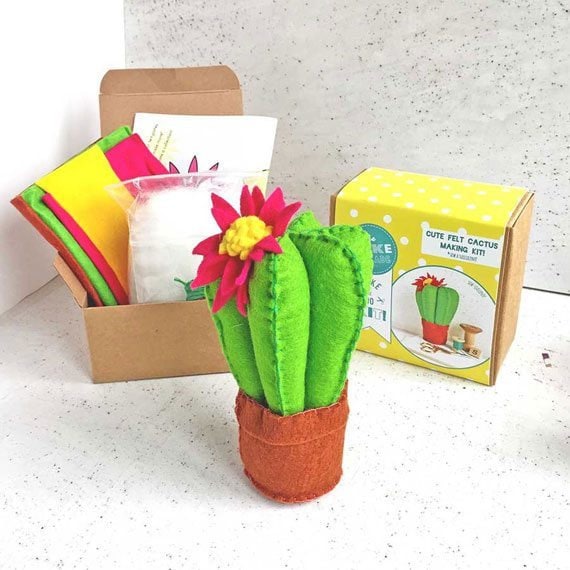 I love making and crafting, and I believe that being able to create something is good for the soul. After seeing the popularity of my workshops, I became inspired to expand on their success, so I started developing my own line of DIY craft kits. All of my kits are carefully designed and tested – whether a mindful
'Tea is the answer' cross stitch kit
, a tactile
felted cactus kit
, or a fun and
glittery brooch-making kit
, all of my sets contain as many of the materials needed as possible (normally just scissors are needed), so the buyer and sit down and be transformed from sewing novice to craft goddess.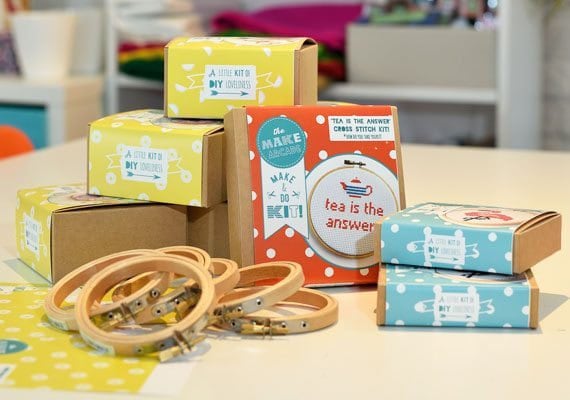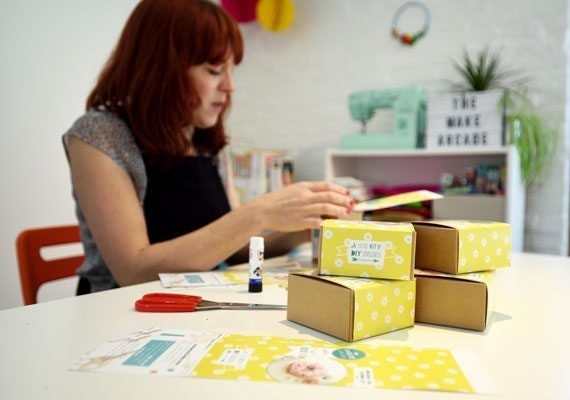 Etsy has enabled me to push my craft workshops out of a small city and into the big wide world in kit form; it's immensely exciting to make kits to send out to buyers across the world. I have a lot of plans for the coming year. I want to keep moving and pushing myself as a maker and designer, so I'm planning a new collection of kits. I have some ideas for creating video tutorials for the kits as well, along with a craft-based DIY blog!
Follow The Make Arcade on Instagram, Facebook, Twitter, and Pinterest.
All photography by Martin Jones Photography.