Meet an Australian fiber artist with a self-diagnosed case of "weaver fever."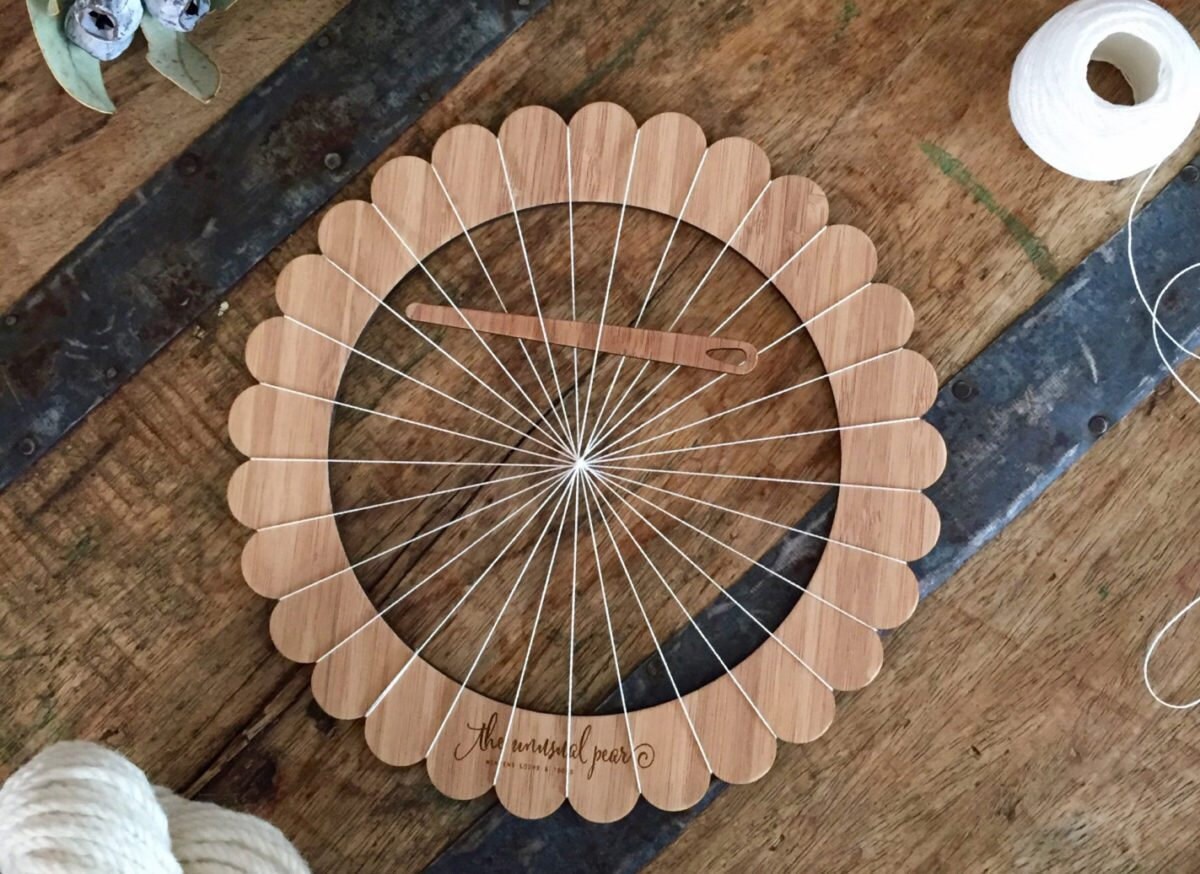 The first time Rainie Williams tried
weaving
, she was 35-weeks pregnant with her now 2-year-old daughter, Poppy. Something about the process struck a chord, and she quickly came down with what she now describes as "weaver fever." As she says, "The therapeutic nature of weaving was an intriguing new craft for me, and a much-needed creative outlet during my last weeks of pregnancy. During that time, I made so many weavings that there was no room left on our walls — which is why I opened my Etsy shop,
The Unsual Pear.
" From there, Rainie started making 
looms
,
tools
, and
yarn
; today,
her shop
is full of supplies for both the amateur and experienced weaver.
We got in touch with this Newcastle, Australia-based small business owner to learn more about her craft.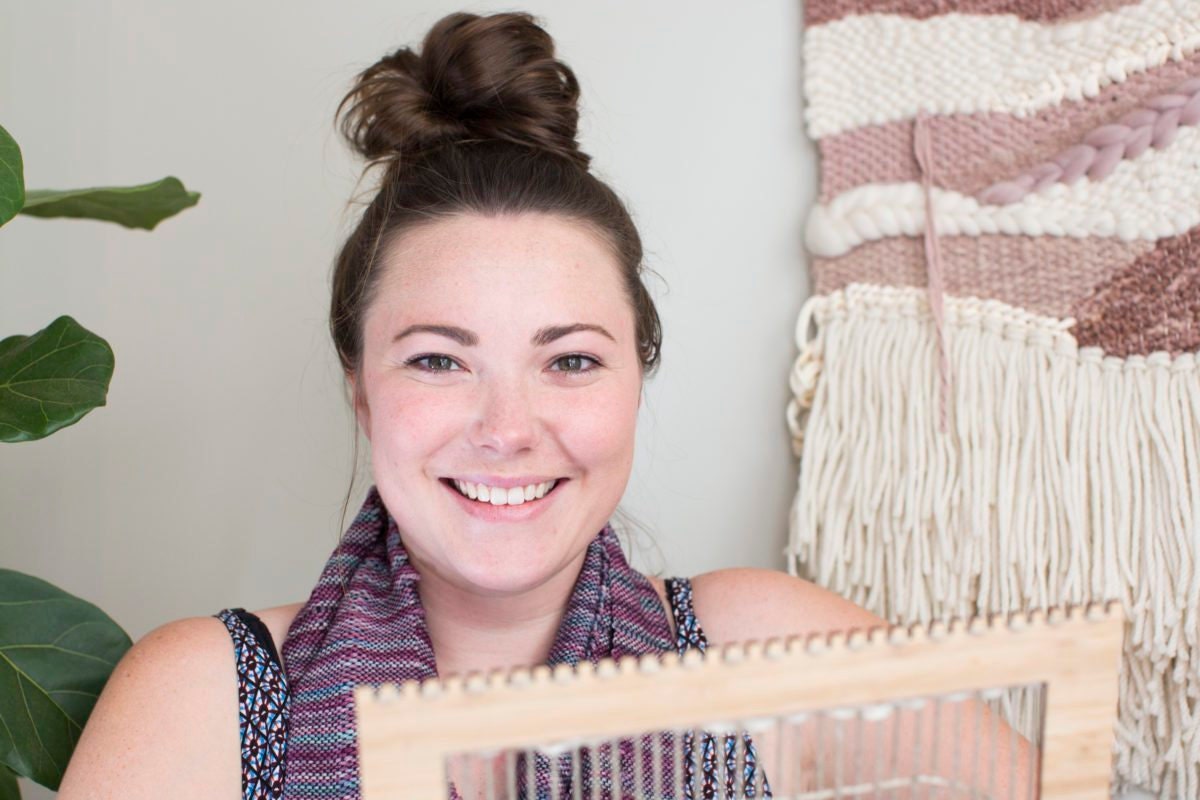 What were you doing before The Unusual Pear, and how did that lead to where you are now?
Before
The Unusual Pear
, I was doing a lot of things. In 2013, I completed my studies in interior decorating and was shuffling between restaurant management jobs, color consulting, and furniture restoration projects. During my pregnancy, I found that these bigger projects were too much to handle. We were in the middle of renovating our terrace in a suburb of Syndey, Australia, when I realized that I needed something smaller to take hold of. That's when I took a
Peaches + Keen
workshop and caught weaver fever.
When did you start making your own looms?
My first weaving loom was big, chunky, and a little intimidating. After weaving on it for a few weeks, the sides began to loosen; one day, after I finished a new piece, I picked it up and the sides fell apart, taking the finished weaving with it. That's when I started prototyping
my own designs
. I introduced my first range of user-friendly, affordable
weaving looms
and tools in February 2015. At the time, no other weaving loom was laser cut – a process that makes the loom more lightweight and simple to use, not to mention very portable. My looms are made from one single piece of premium-grade FSC-certified bamboo, which means there's no assembly required, and no chance of parts loosening over time. I believe this has been an integral part of our success.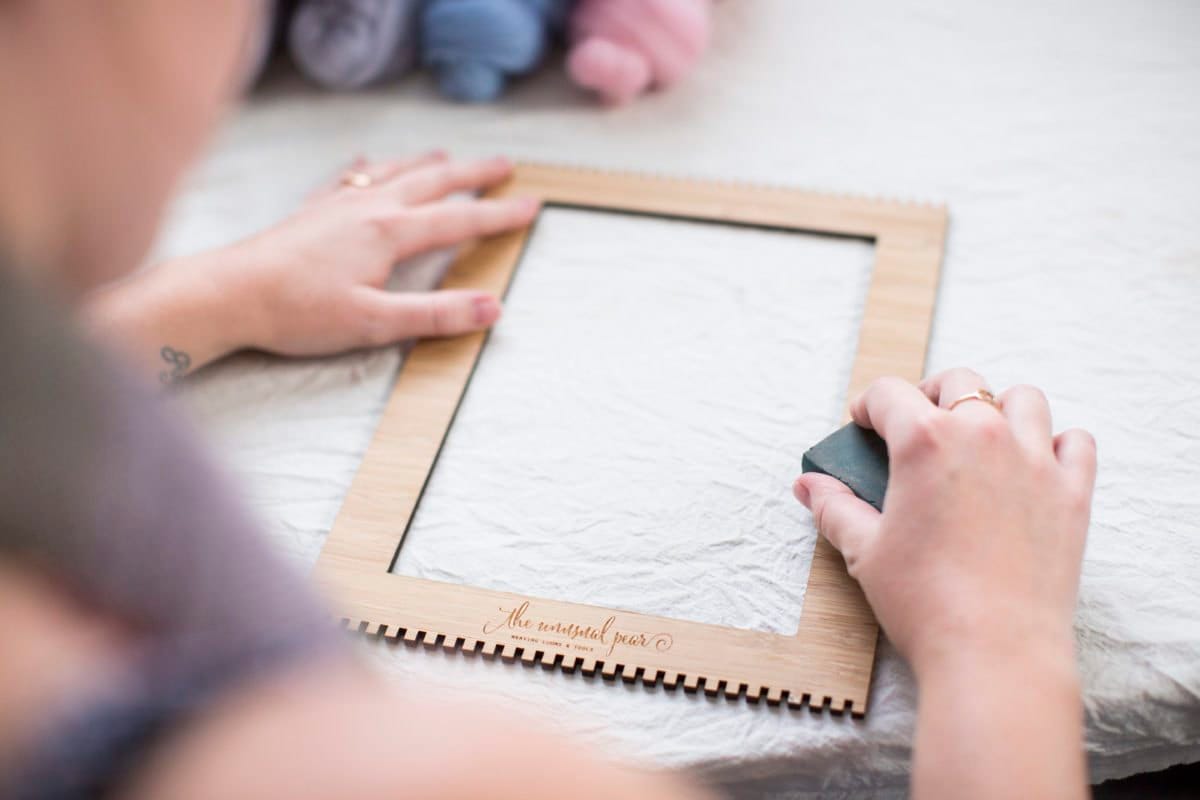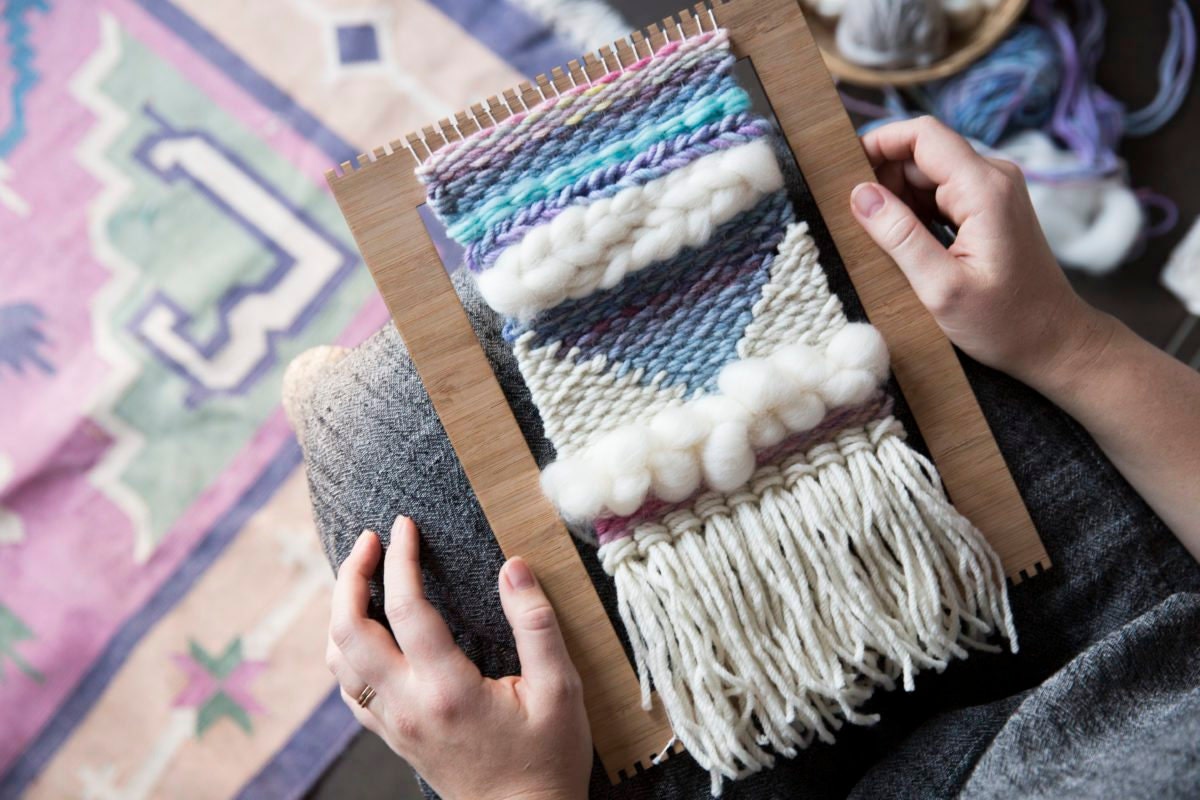 What is your process like for making your looms, tools, and yarns?
I spend around 30 hours per week working on
The Unusual Pear
. There's always so much to do: spin and dye wool, sand our
looms
, assemble spindles, pack orders, take product photos, run weaving workshops, edit our website, reply to emails, market my work
on Instagram
– the list goes on and on. Luckily, my husband helps me with sanding and accounting. When it comes to making our products, I design all the
looms
and tools myself; each one is laser-cut locally. Once they've been cut, my husband and I spend our afternoons out in our backyard, sanding them down so they're easier to weave with. As for the yarns, I hand-dye them myself, and hand-spin many of them, as well. Another project I spend time working on is a really cool organization called
FibreShare
, which matches up weavers and sets up a yarn exchange. FibreShare is a collaboration between myself and my American besties (and fellow Etsy sellers)
Ashley Thurman
and
Beth Meyer
.
Tell us more about your weaving practice. Why do you weave?
Weaving is so therapeutic for me. I often don't have an idea in mind of what I'm going to create – I simply warp up my loom, sit down, and start weaving. There are so many pressures in life, and I don't want to feel pressure when I'm being creative. Not having a specific design planned out when I begin allows me to have a freedom of expression with my pieces, and it means that I don't get disappointed if the design doesn't turn out how I expected. I often feel that I'm weaving out any stresses: I'm feeling and letting go as I pass over and under each thread.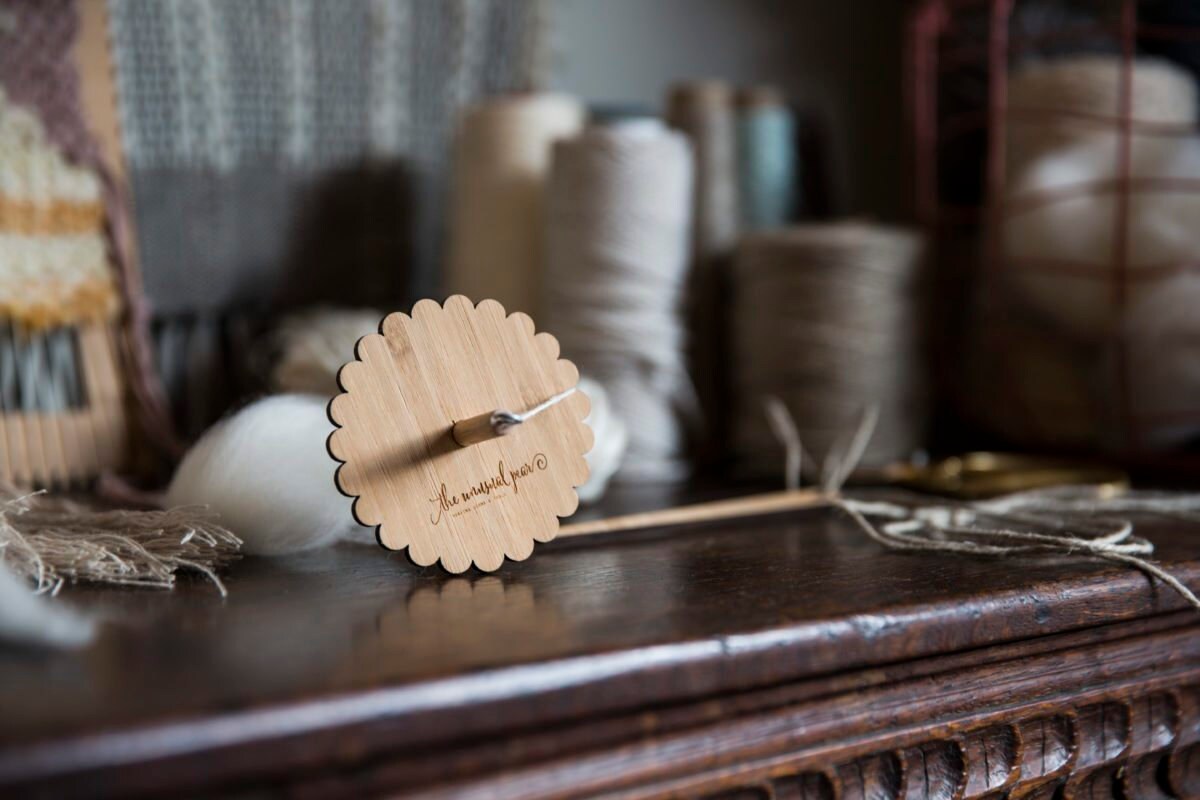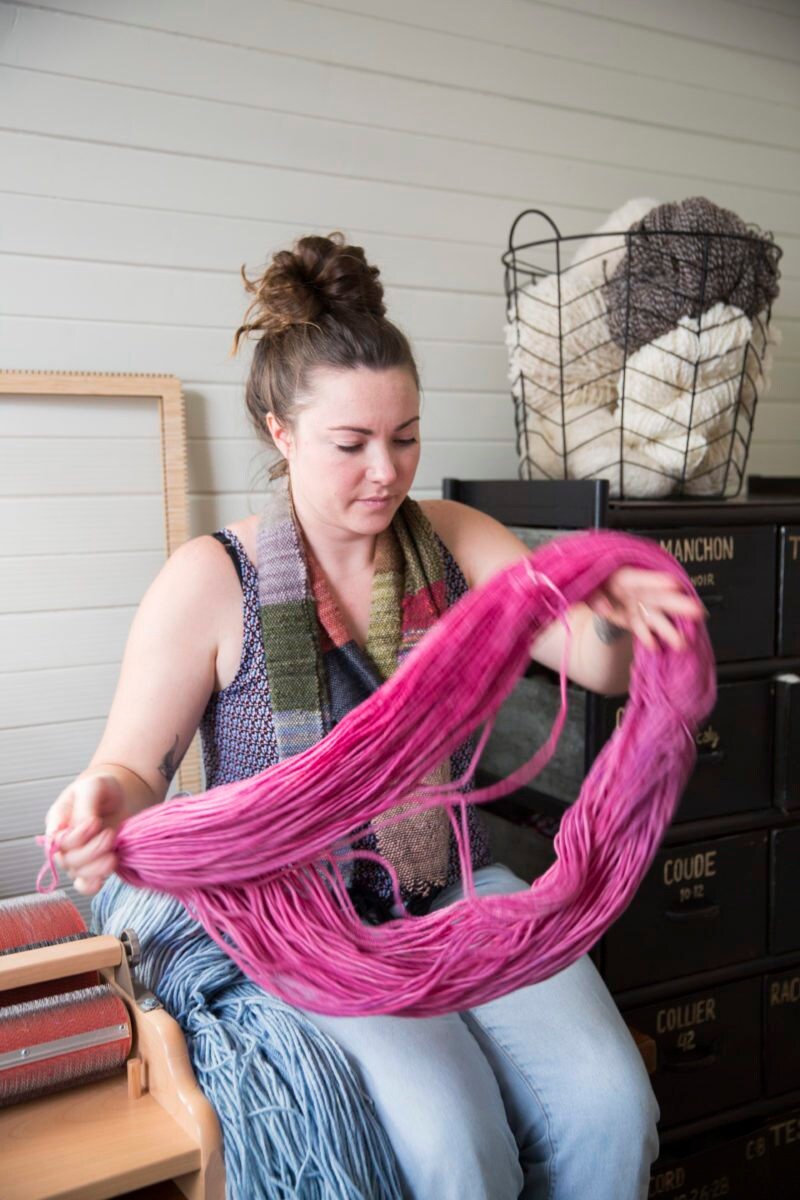 Who are some artists, Etsy sellers or creative heroes whose work you admire?
There are so many beautiful yarn stores on Etsy – I constantly find myself with a shopping cart full yarns from all over the world. Some of my favorites are:
Pickle and Co. Fibres
,
Ugly Hank
,
Serene Fiber Arts
, and
Miss Knits Yarns
, to name a few. There are also a ton of weavers selling on Etsy whose work I absolutely admire:
Juju Just
creates the most incredible shaggy weaves; I would love to own one someday.
Pidge Pidge
also makes beautiful hand-woven scarves that are to die for.
How does it feel to sell something people will use in their own creative process? Do people often share photos of work they've made using your looms or yarn?
I love selling kits and tools for people to make beautiful things with. I started the hashtag
#theunusualpear
on Instagram for weavers to share their progress with me, and it has been well-received. I absolutely love seeing weavers post their progress and sharing their love of my weaving looms and tools! It's really wonderful encouragement.
What is the one piece of advice you wish you'd known when you first started weaving?
Don't put too much pressure on yourself or your finished product. In the beginning, I was so concerned with what my weavings should look like that it interfered with the creative flow. I still feel like I'm finding my style. I see beauty in everything: Sometimes my weavings are quite raw and organic, and other times they can be rather precise and geometric.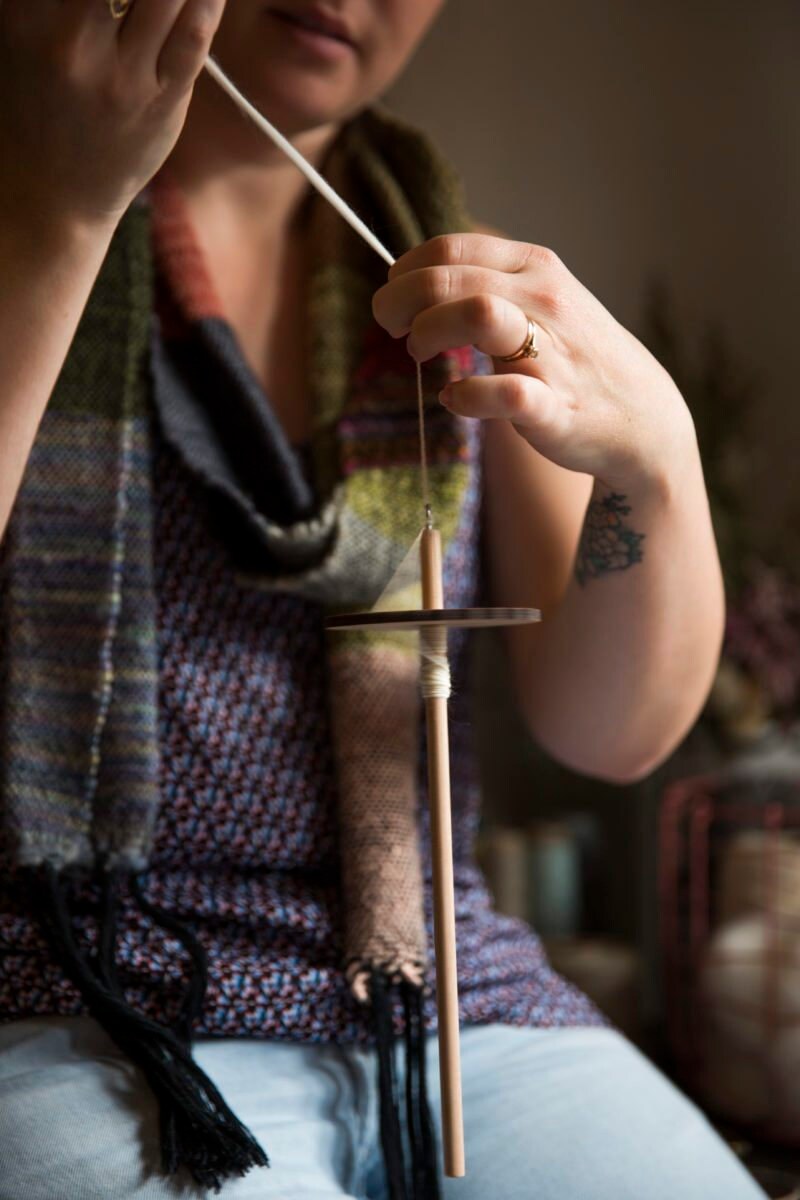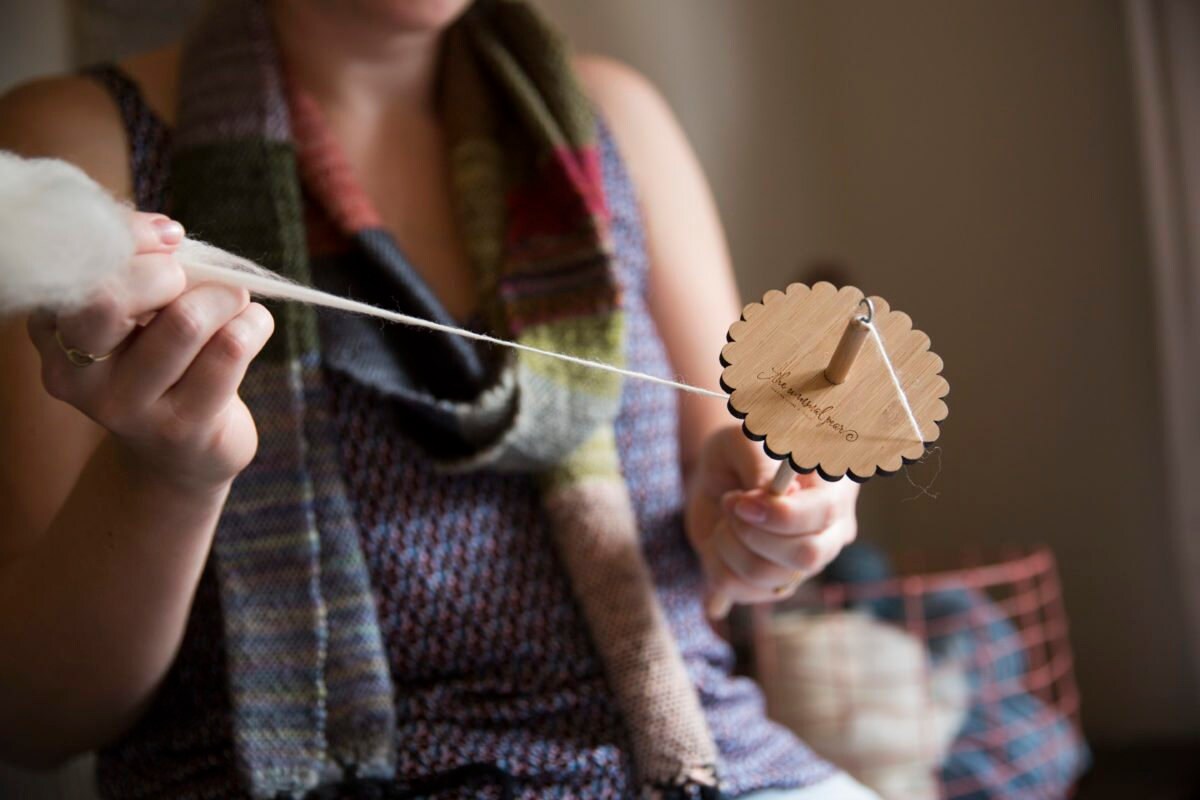 What has been your proudest moment since you started your business?
My very first Etsy sale. I still remember listing a few of my hand-woven wall hangings in my shop, and then a few days later, hearing a "cha-ching!" sound on my phone and thinking,
What on earth was that?
When I checked my phone, I saw that I had sold something. It was such an amazing feeling to know that someone loved my work and wanted to buy it. I also seriously cannot believe that this creative venture has turned into such a thriving business. I really had almost zero knowledge about how to run a business when I was first getting started, and I am so proud of myself that I have built
The Unusual Pear
into what it is today. I've sold products to customers in 34 different countries, which is pretty incredible.
Are there any creative pursuits that you would like to learn in the future?
I find myself being consumed with this whole world of weaving, spinning, and dyeing; I can't imagine that I'll try and pick anything else up for a while. If I did try something new, I think it would be basket weaving – the process is not totally unlike tapestry weaving, and I think I would enjoy it.
Mr and Mrs Munro Shop
,
Made In LisaLand
and
String Harvest
are all inspirations for this craft.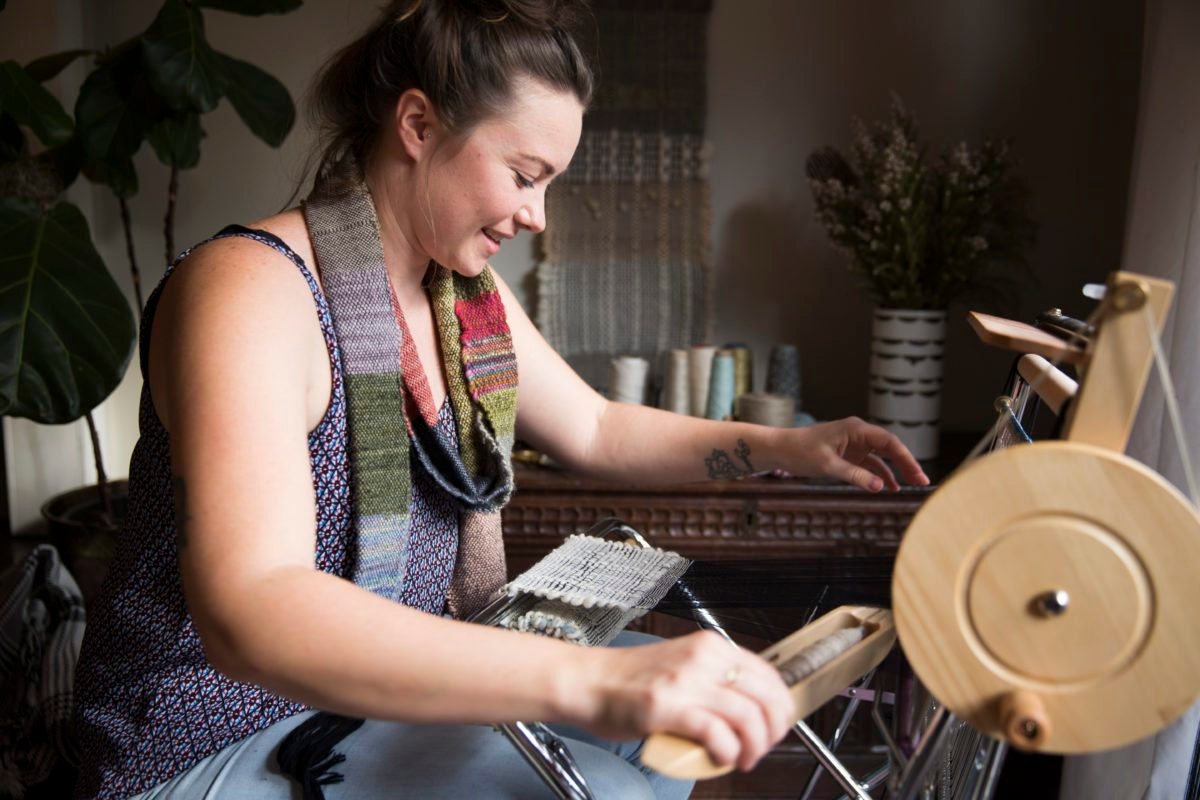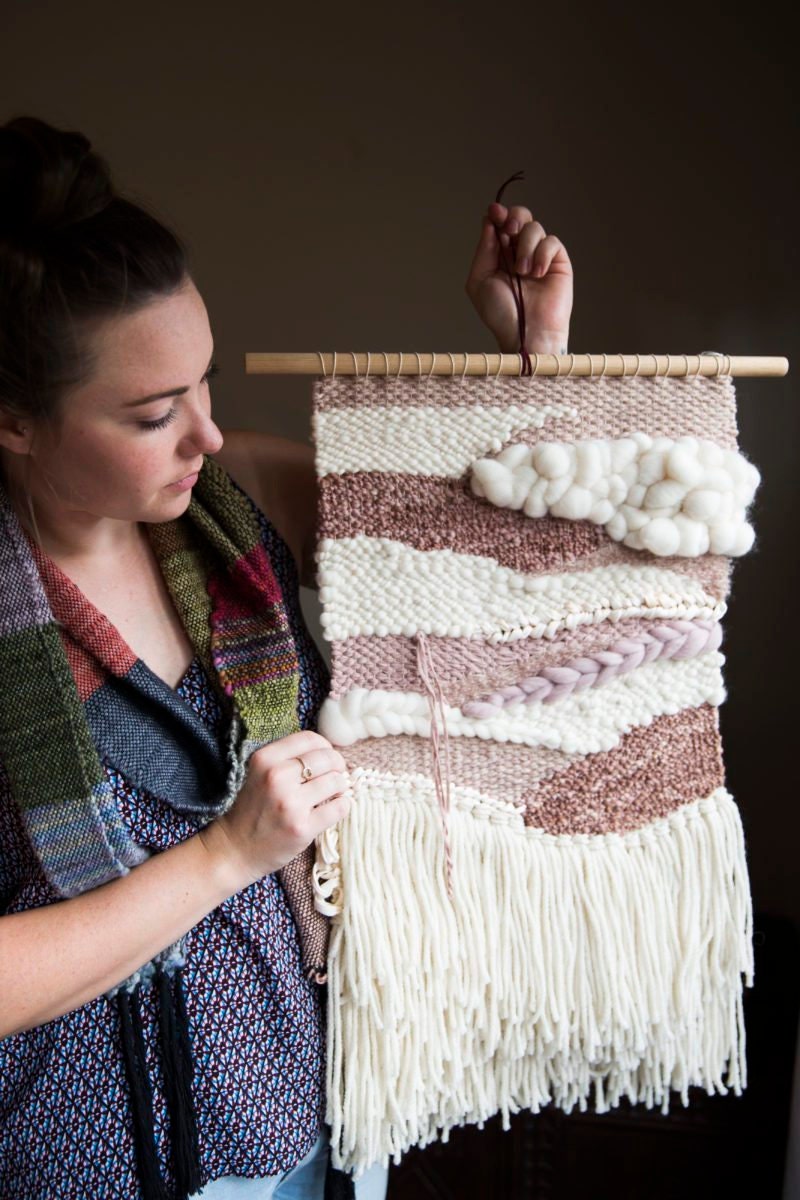 What are you working on right now? Do you have any new designs in progress that you'd like to share?
I just released two new products that I'm really excited about: Bamboo hangers for displaying your hand-woven wall hangings, and an all-in-one tassel maker and shuttle stick that makes tassel-making an absolute breeze! Another thing that I'm itching to finish is a set of video tutorials for my products. My wonderful friend
Xanthe
(who took the photos for this feature) and I have been working on these tutorials together over the last few weeks, and they're almost ready for their big premiere.
What's next for The Unusual Pear?
I'm excited to grow
The Unusual Pear
and continue to introduce new products to my existing range of
tools
. I love breathing new life into these ancient crafts to making them fresh and exciting again.
Follow The Unusual Pear on Instagram and Facebook.
All photographs by Xanthe Roxburgh.
  Save Save Save Save Save Save Save Save Save Save Save Save Save Save Save Save Save Save