by Katie Hawley
After finding themselves unemployed, this mother and daughter-in-law teamed up to design a delightfully modern children's line.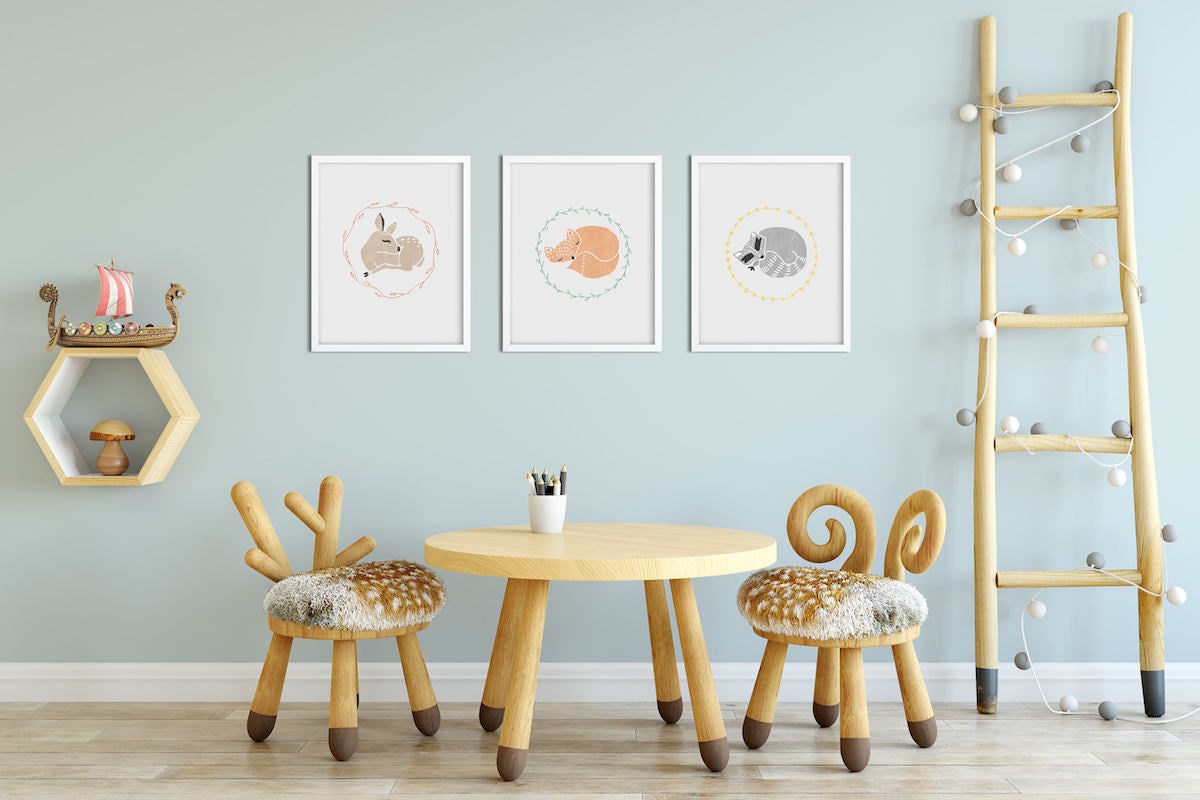 "I guess it all goes back to our moms," muses Miriam Ojeda, one half of the talented team behind Canadian children's toys, decor, and accessories line
The Urban Hedgehog
. "Growing up, all the paintings in our house were done by my mom. She was an economist, but she had a passion for painting." Thirty-some-odd years later, Miriam credits her colorful childhood with preparing her to run a creative business alongside another artistically-inclined mama: her business partner and mother-in-law, Cheryl Wood. Seven years ago, their creative paths converged when Miriam relocated to Ontario from her native Spain to marry Cheryl's son. A former music teacher, Miriam was disappointed to learn upon arrival that her degree wasn't recognized by the local Teachers College. After a low-paying stint at a nearby daycare, she got pregnant and quit. "I would have had to pay more in daycare than I was being paid myself, so I ended up staying home," she explains, "but I knew I had to do something. I really enjoy working—I couldn't just sit at home." The timing was fortuitous: due to lengthy commute, Cheryl had just quit her job, too. "We were both unemployed, so I said, 'Cheryl, let's do something! Let's make some money.'" In July 2016, the mother and daughter-in-law combined forces and
opened shop on Etsy
to sell their minimal, modern children's line—designed and illustrated by Miriam, patterned and stitched by Cheryl. We caught up with Miriam to learn more about how the business has blossomed.
Read on to learn about this family's collaborative design process, and shop the collection.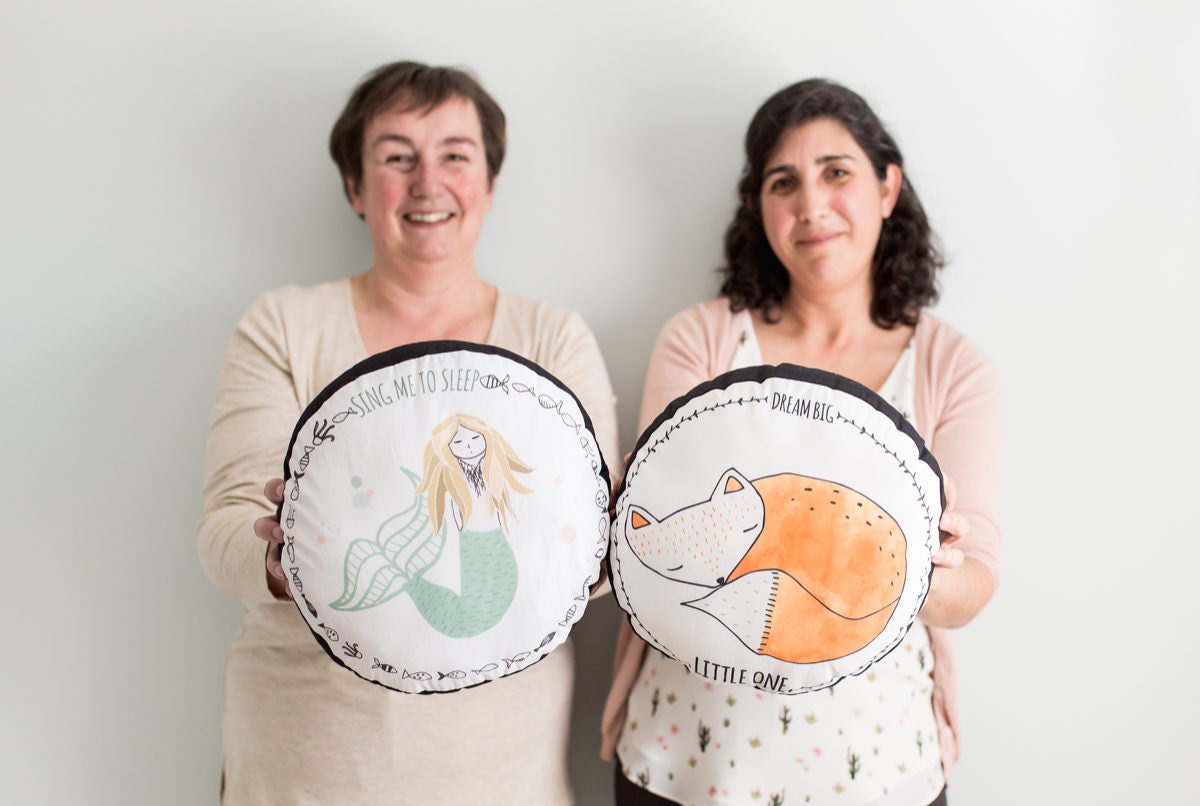 Many of your designs are so simple and stylish that I could imagine decorating a kid-free space with them. Are they really just for children?
It's funny that you say that because we were selling at a market last Saturday, and we had many adults who don't even have children buying cushions to decorate their houses. We had one lady buy our
mermaid pillow
for her cottage. That actually happens a lot. Some of our designs—like the
mountain pillows
—don't necessarily need to be for babies. We started the line for babies, but I want the brand to grow with the children. That's our vision.
Tell me about your making process. How do you go from an idea to a finished product?
The first thing I do is look through magazines and wait for something to catch my eye—like a mountain scene, for example. That's how I get inspired. Then I visualize the finished product in my head; I can see it finished before I even draw it. So then it's just about trying to make it a reality. I start by sketching. Sometimes I get it right on the first try, but sometimes I have to repeat a drawing several times. Once I have it, I scan it and tweak using Photoshop or Illustrator. After that, we send it off to be printed on fabric. Once we have the fabric in hand, Cheryl makes a pattern and sews whatever it is we're making. I have no idea about stitching, but she can do anything. We complement each other, for sure. It's fifty-fifty.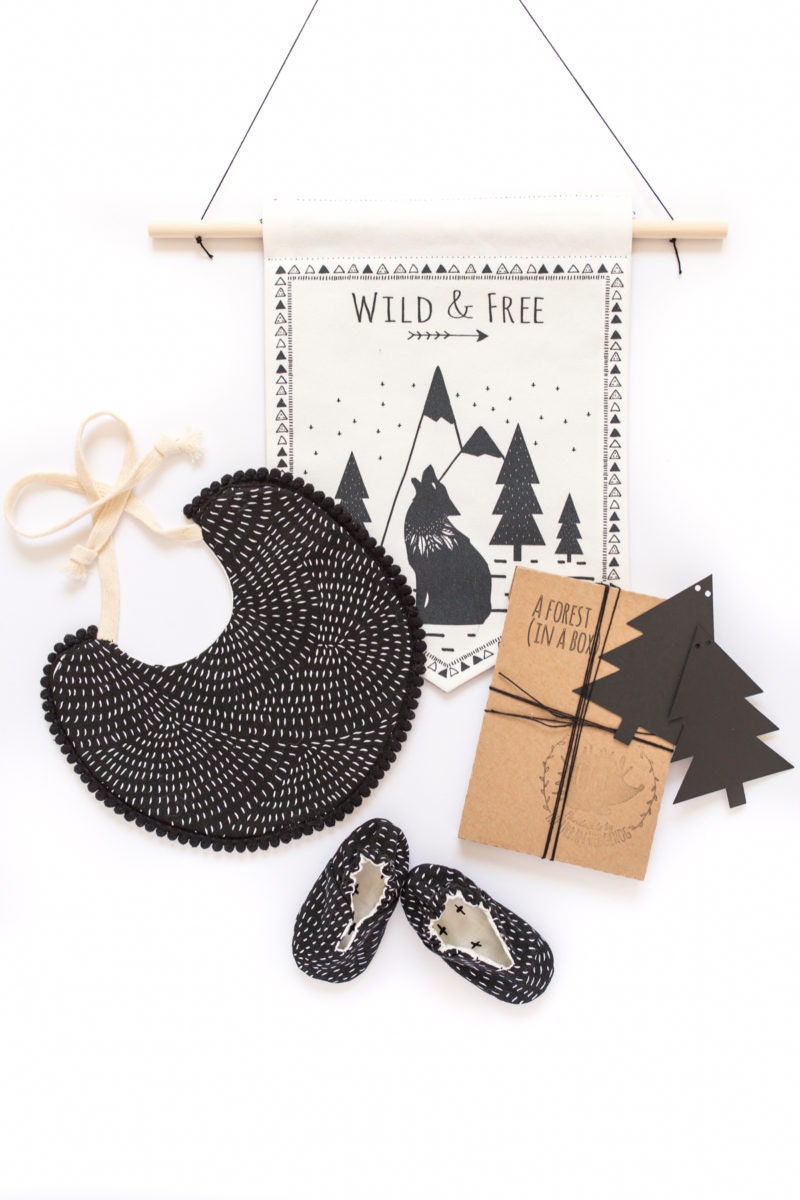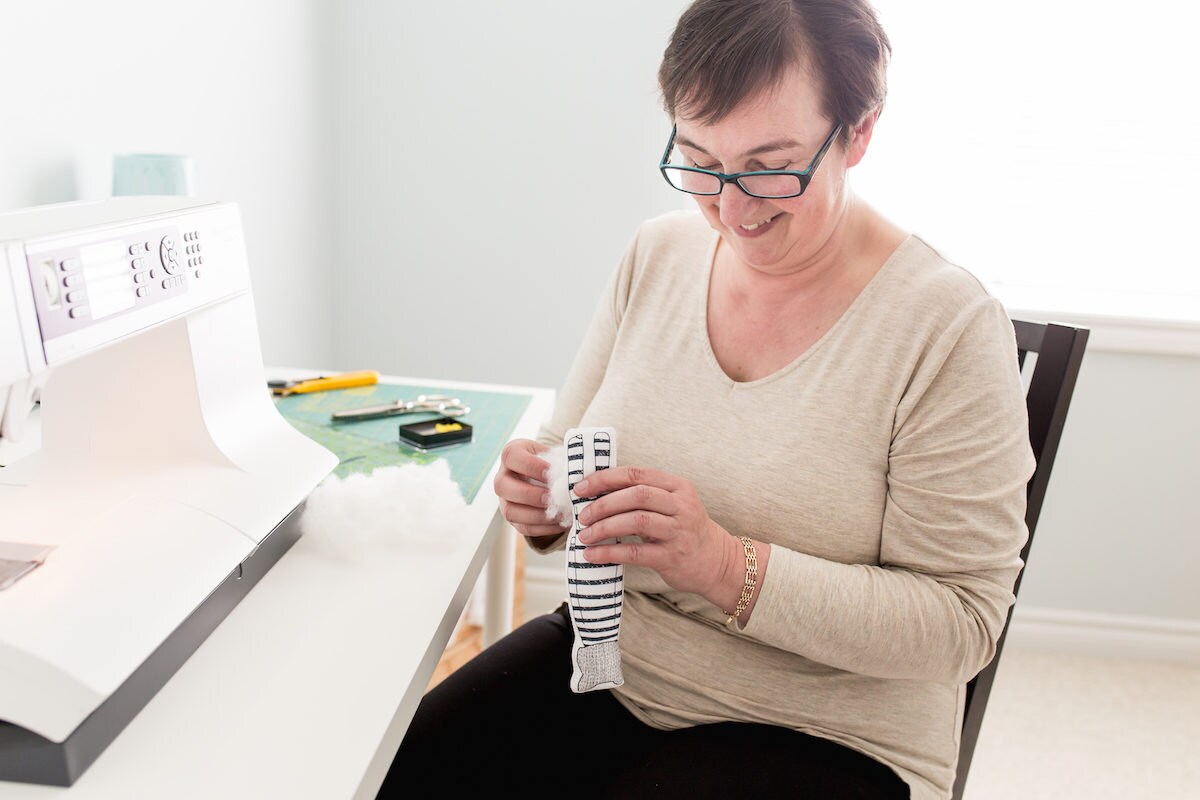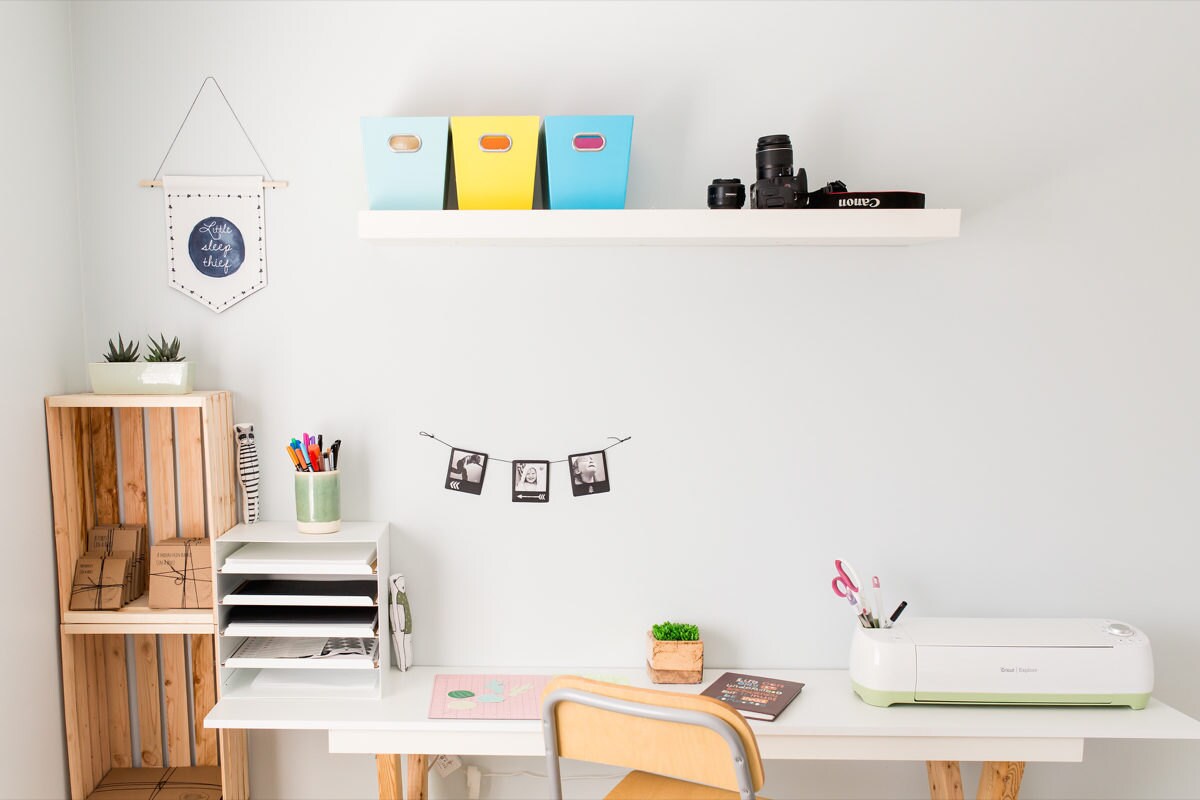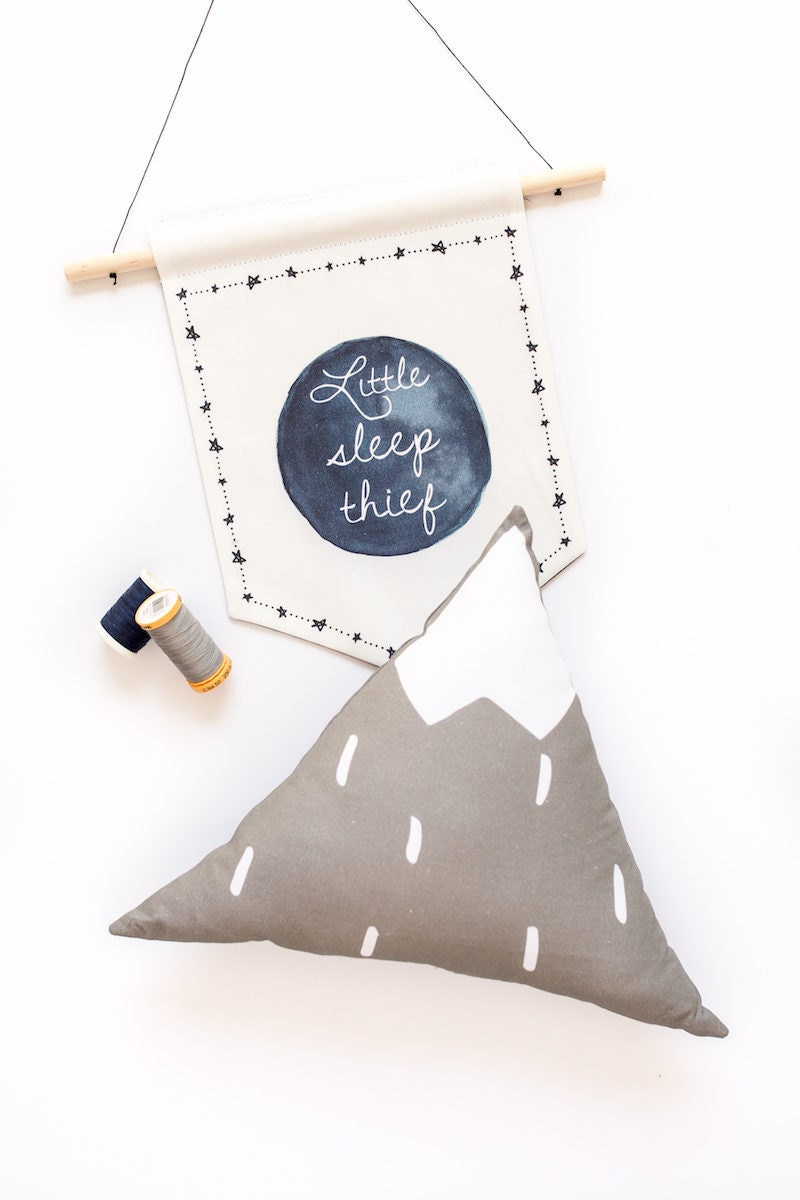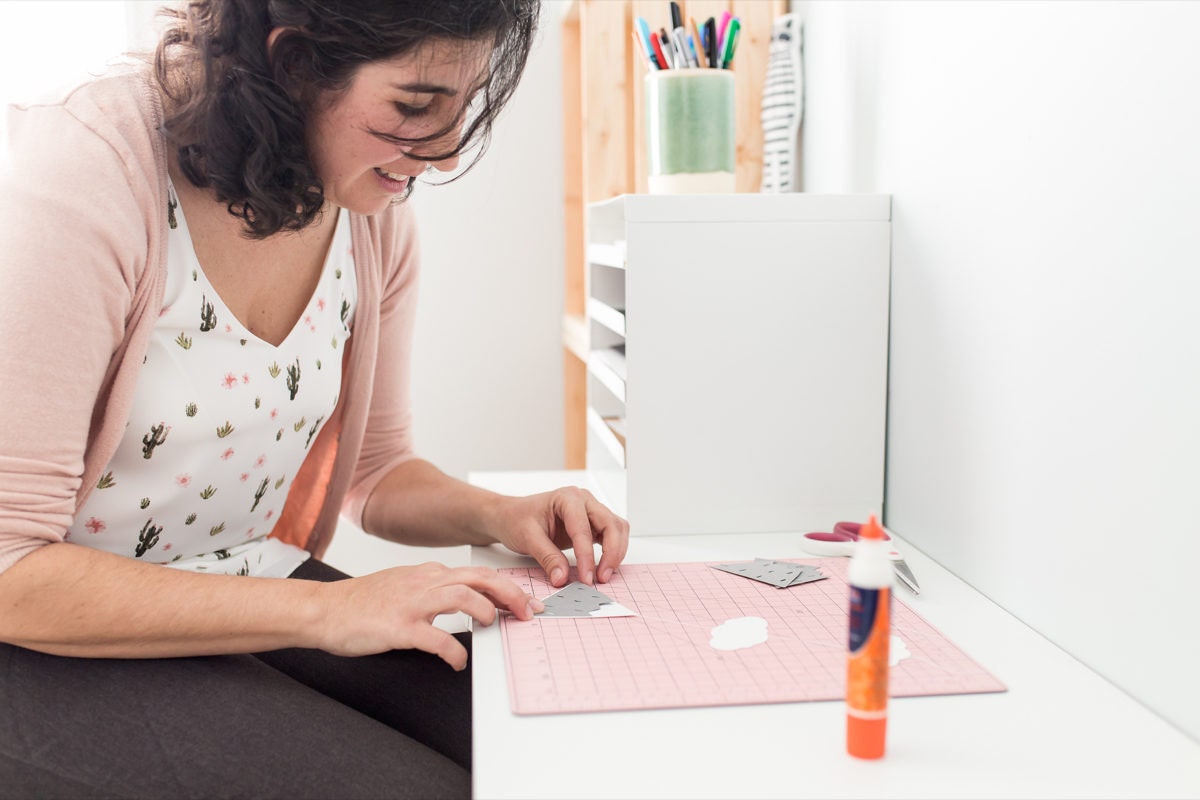 Do you and Cheryl work out of the same space?
No, I have a little room in my house, and she has her little room in her house. Sometimes we get together, but normally I do the printing and the drawing at my house, and she does the stitching at hers. I like very clean spaces. I can't work in a space that's too crowded—my workroom has blue walls, which helps me relax, and two desks. I'm very minimalist, which carries over to
my designs
. They're very
clean and simple
.
Aside from magazines, where else do you look for inspiration?
One thing Cheryl and I like very much is nature. When I was in Spain, I lived in a very small town where there weren't any forests. There was a lot of beach, but not many animals. So the first time that I came to Canada to visit my husband, I was blown away. I saw a moose, a fox, and so many other animals. They had squirrels in their garden—I'd never seen a squirrel in my life. I was 34, but I was like a child discovering something entirely new. The nature we have in Canada is amazing. We love going hiking in the forest, and we spend our summers going camping. It's such an inspiration for us. When I'm in the forest, I need my book to start drawing.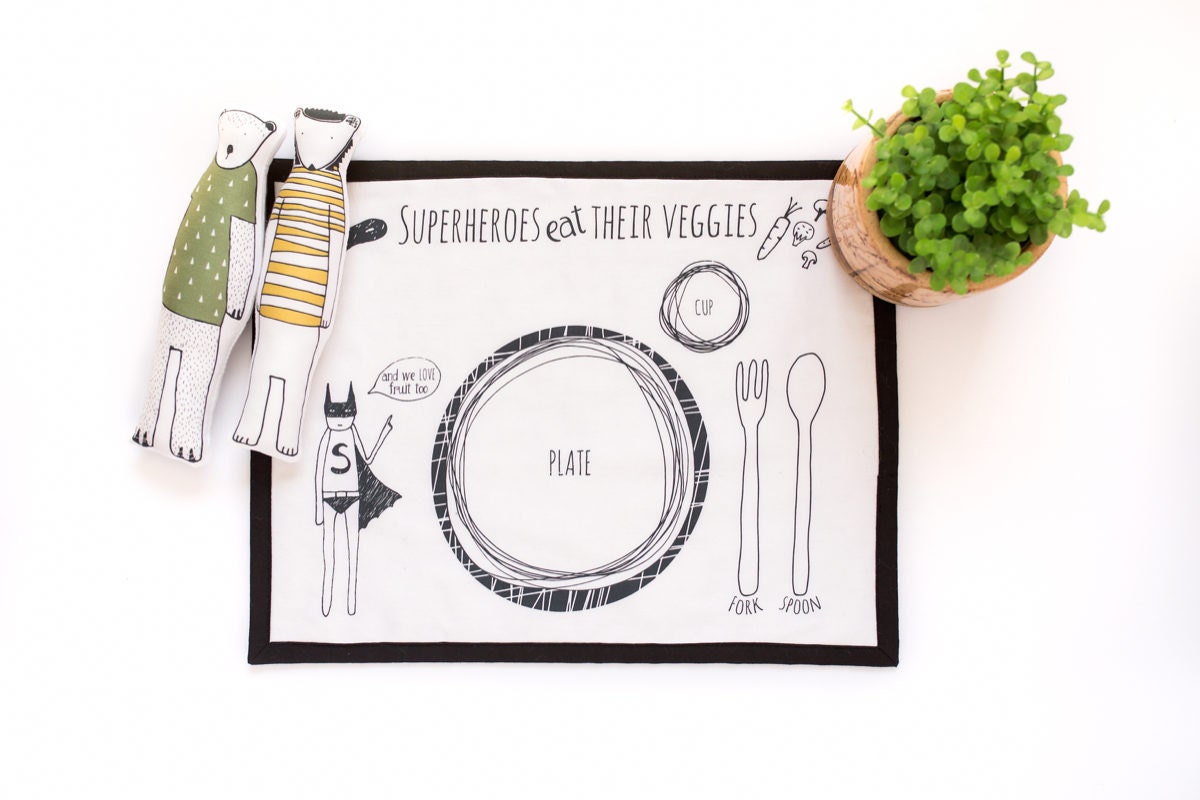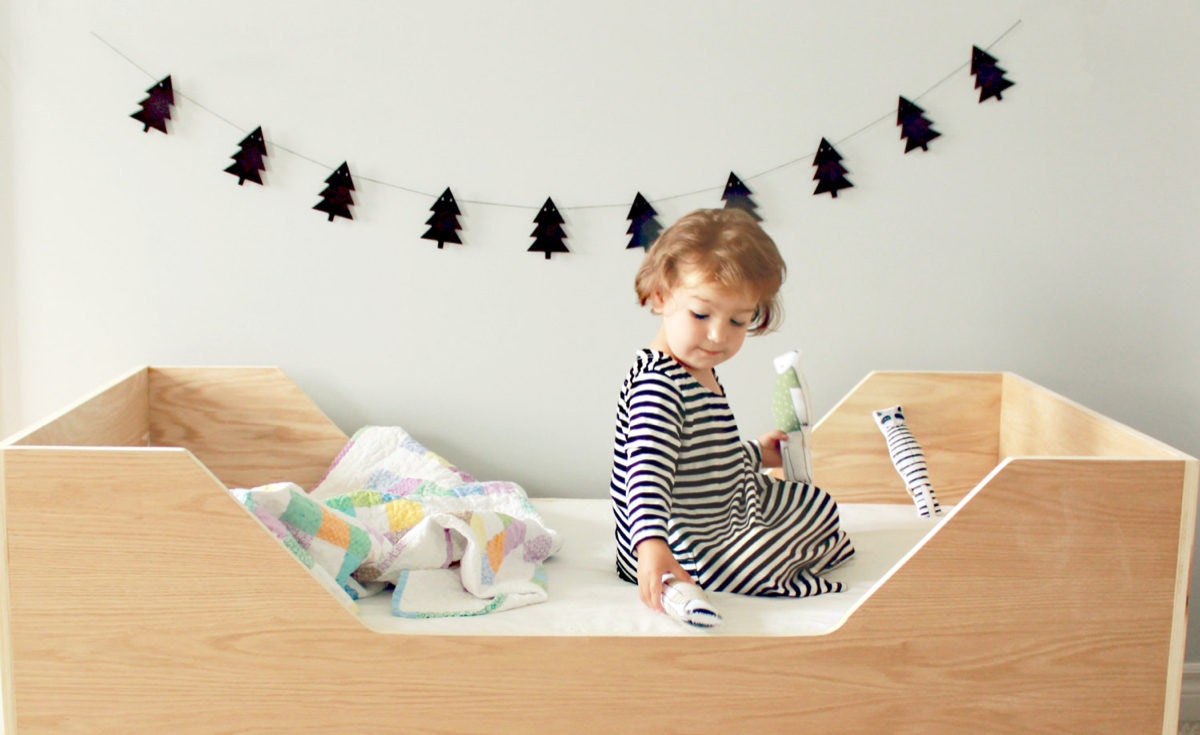 Photo by The Urban Hedgehog.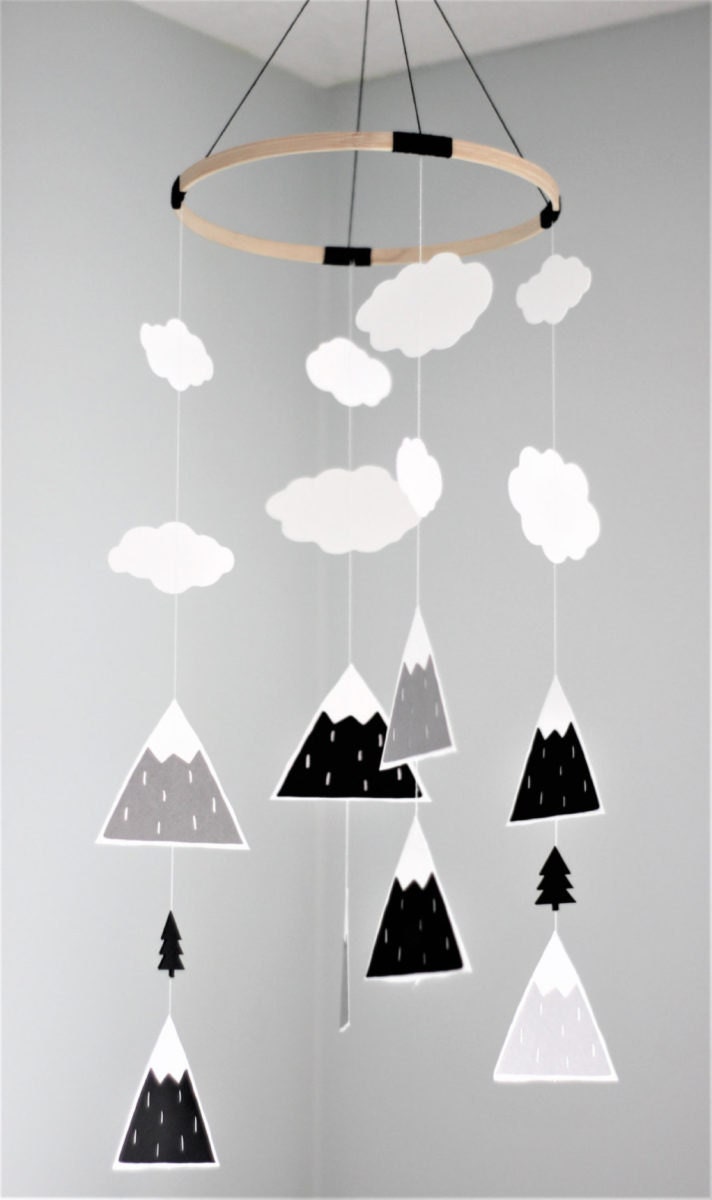 Photo by The Urban Hedgehog.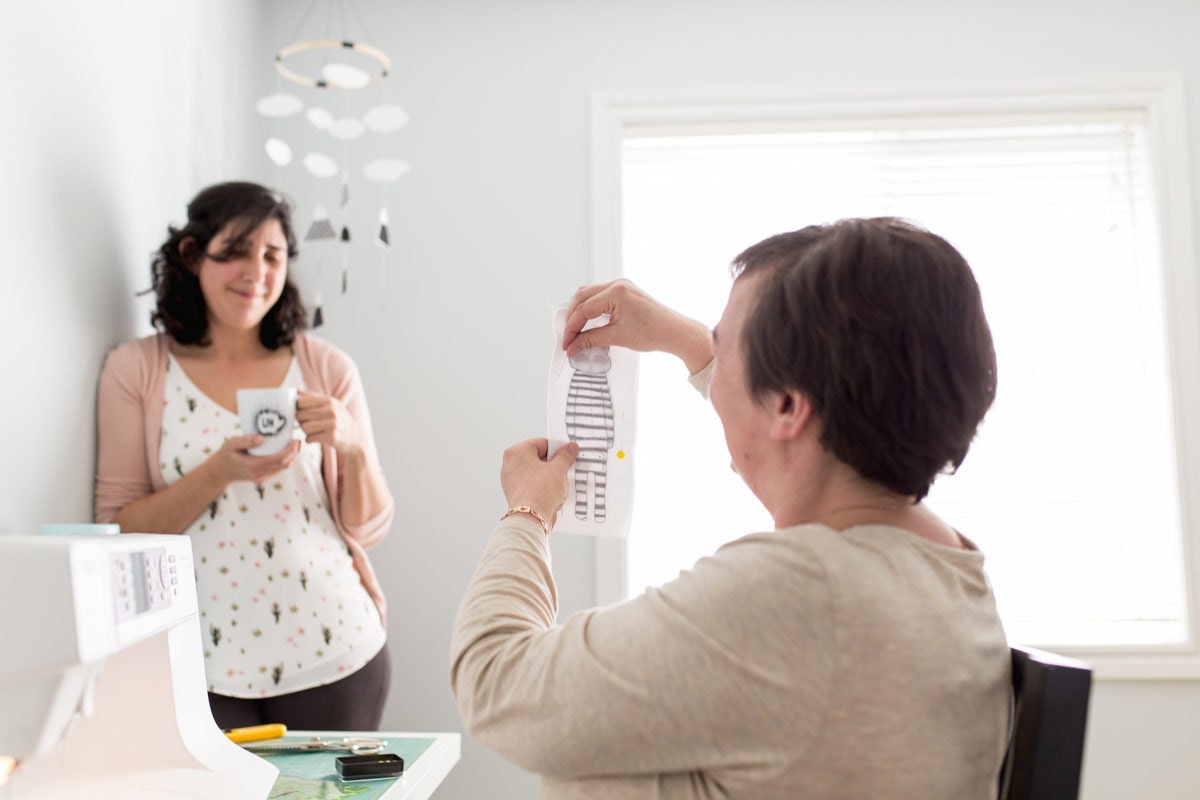 Who are some of your creative heroes?
Like my mom, I've always been very passionate about painting (though I've never really tried to paint). I particularly love Monet and Matisse. I went to the Museum of Modern Art in Nice just to see the Matisse. One artist that I really like from Etsy is
Gingiber
. I love everything that she does. I've followed her for the longest time.
What's your favorite part of your job?
I really like when I imagine something, and then I get to see that thing come to life just the way I pictured it. It's very rewarding when you come to the end of the whole process and you finally see what you started. You can touch it, you can feel it—it's real. You work so hard on something, and then you get to hold it in your hands. It's awesome.
Follow The Urban Hedgehog on Facebook, Instagram, Twitter, and Pinterest. 
Photographs by Ashley Bradley unless otherwise noted.