Inspired by the rainy Pacific Northwest, this mother of three turned her luxurious knit and crochet designs into a wildly successful pattern business.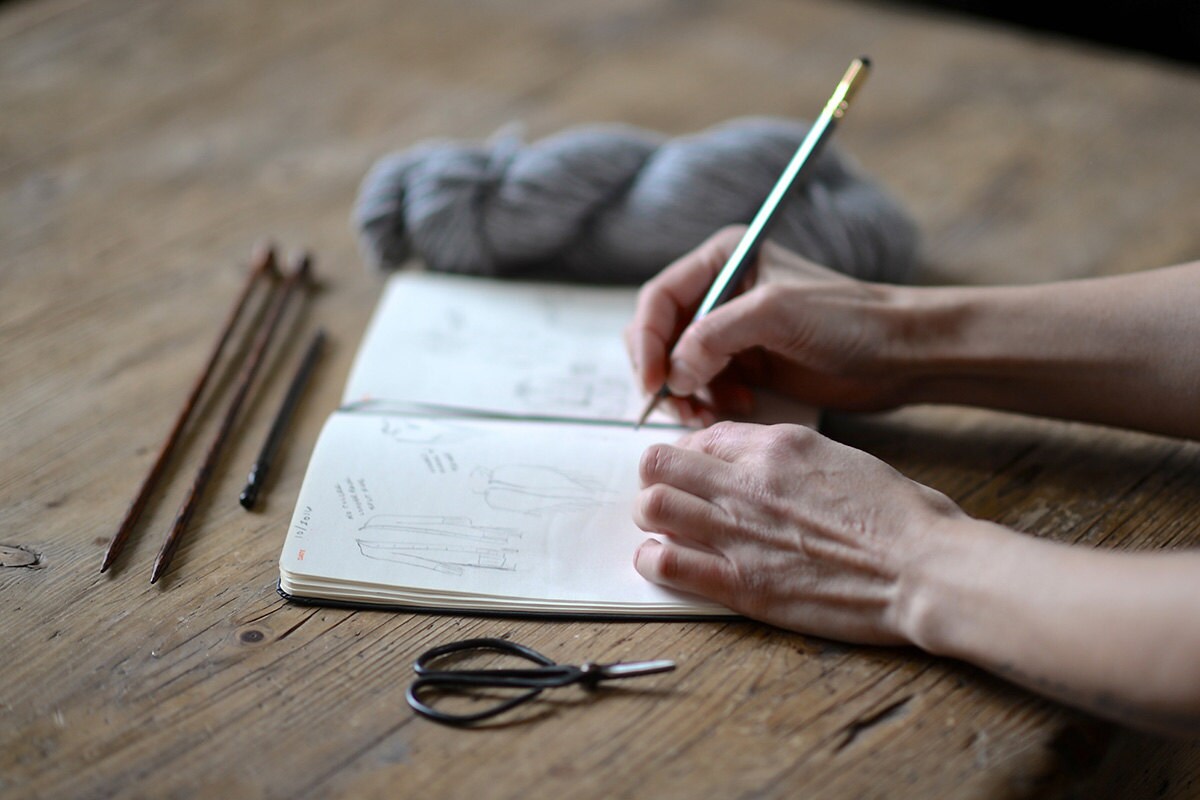 "I am self-taught in everything that I do," says Heidi May, owner of
The Velvet Acorn
, a shop featuring luxurious, nature-inspired knit and crochet patterns. "I grew up showing horses, and remember figuring out how to make saddles and bridles from my grandpa's leather." Now a mother of three, Heidi channels that same ingenuity to develop clothing and gear for her kids when she can't find what she needs ready-made. "It all started with my son. When he was little I made a backpack for him so that he could have exactly what he wanted," says Heidi. "Then when I had my first daughter, I started designing for her. When I took a closer look at what I had made, I thought other people might like to have the same thing—that's when I started my Etsy shop." A few years and nearly a quarter of a million orders later, Heidi's cozy, modern knit and crochet patterns are a hit with shoppers around the world. "I am beyond thankful," she says. "My business comes from my soul. It doesn't feel like work, I love what I'm doing that much."
Read on to learn how this single mom grew her successful pattern business from the ground up and shop the collection.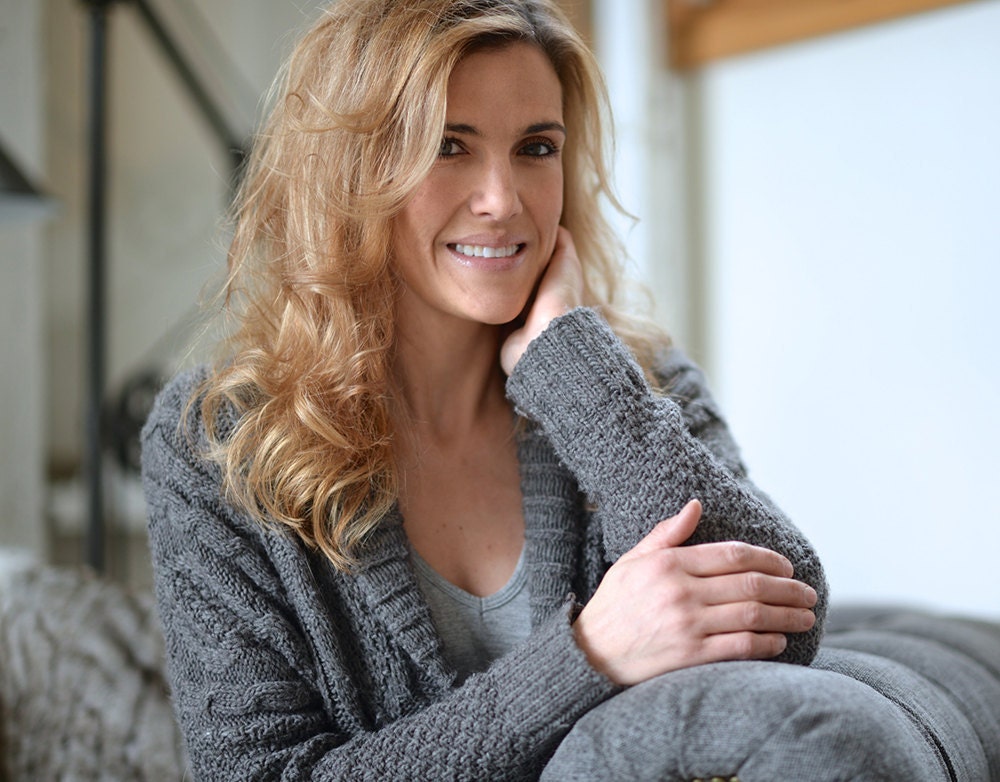 You got your start designing things for your children. What made you decide to turn that into an Etsy business?
When I started to design in knit and crochet, I stumbled across Etsy and just thought I'd give it a try—it was more of a whim than a strategy. I didn't have any friends or know anyone personally on Etsy, although I knew there was an amazing community of sellers. It was a lot of trial and error, but I would complete one task at a time and then move on to the next. And if I had to go back and adjust something, I would. My mom says I have a tenacious spirit.
Most of your pieces are designed for children and adults. Where did you get the idea to build in that flexibility?
Sometimes if I design
something for a child
, I think, "That's so cute, I want one!" And if I want one, maybe other people do too. I try to design things that are timeless and classic, and keep things versatile so they work for everyone.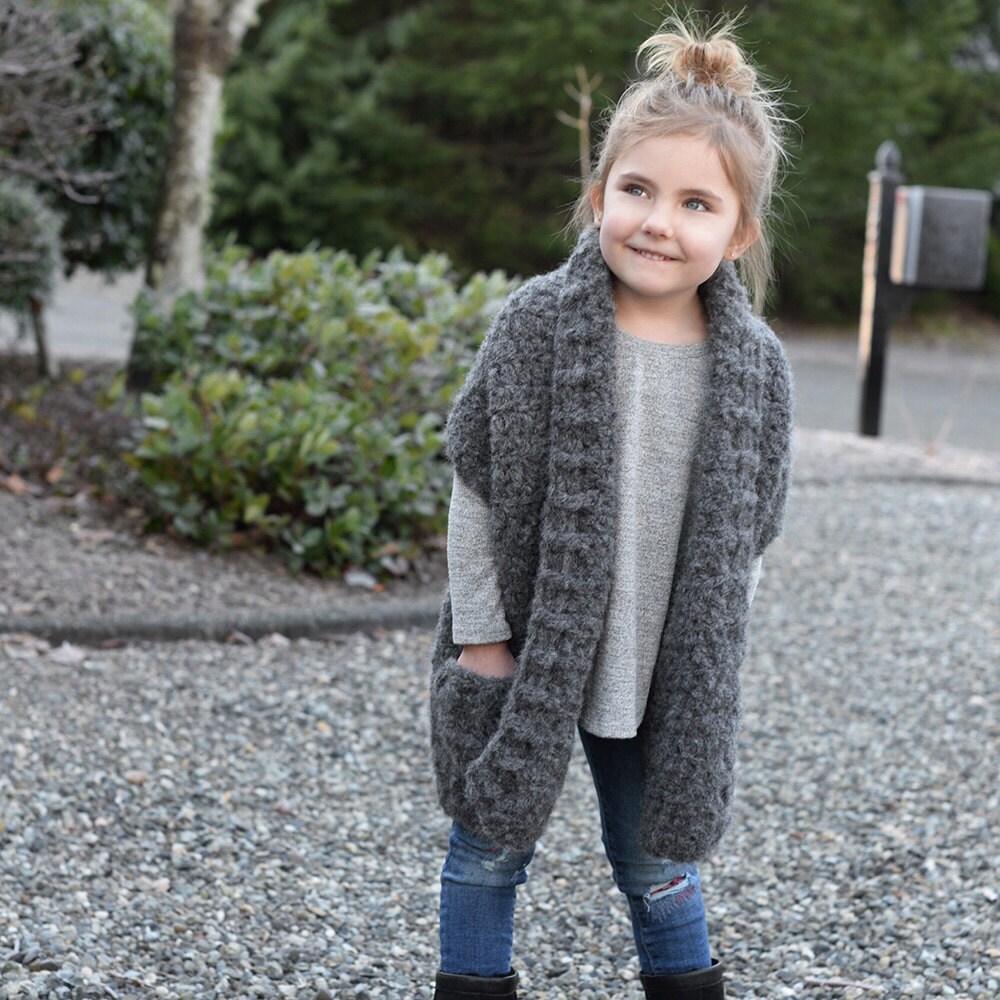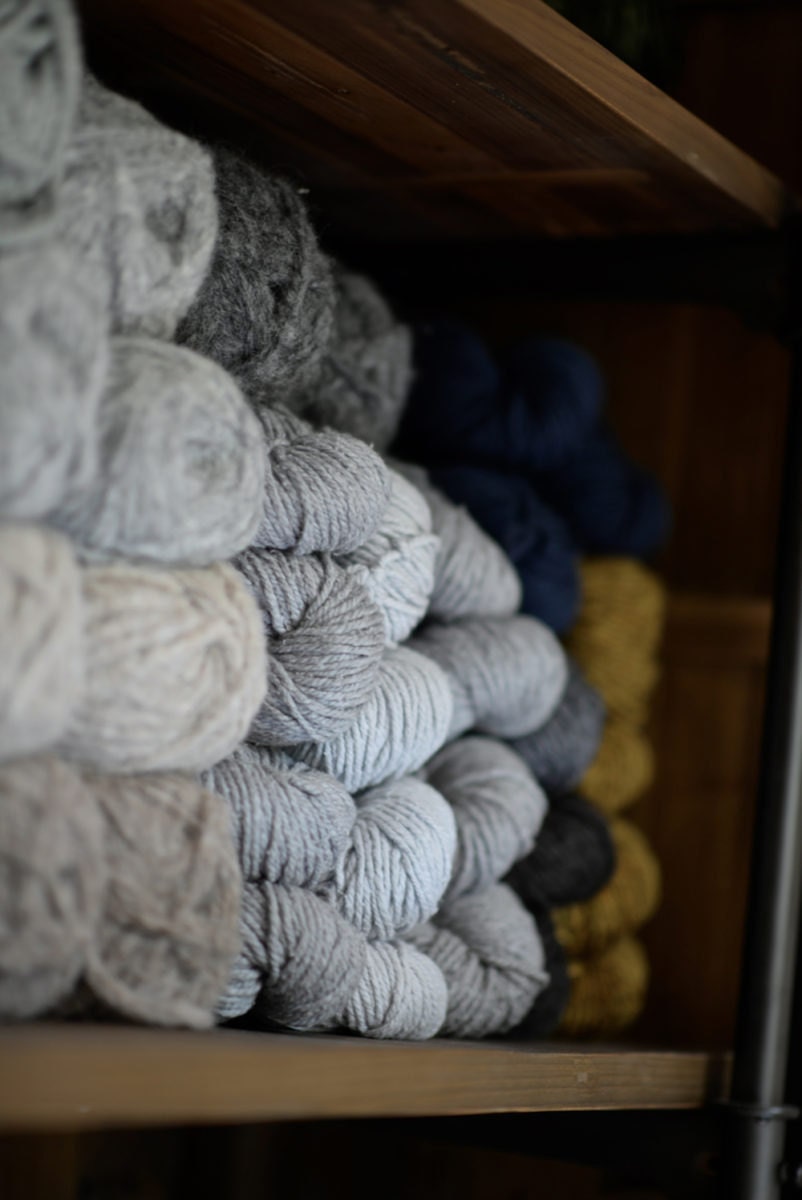 Your pieces are very luxurious, but they also have some whimsy. How do you maintain that high-end feel, and also bring some humor along?
I have a bohemian nature, and I try to embody that in my home and in the pieces I design. But I also have what my mom calls my "fancy" side. So one of my biggest goals was to design things that look amazing but aren't expensive to make. Sometimes high-priced materials can take the fun out of making, especially for beginning knitters and crocheters. That's one reason I love working with bigger yarns. That warm, cozy, luxurious look can be hard to capture using finer yarns.
Looking over your shop numbers is impressive—The Velvet Acorn has over 238,000 orders and 17,000 five-star reviews. How did you get to this stage with your business?
I can't say that I've had a precise plan, but I work hard every single day. I'm a single mom with three kids, so I break up tasks throughout the day to get everything done. Customer service is at the heart of my business, and my customers and followers are extremely valuable to me. I really, really strive to do whatever I can to make everyone happy. When I first started selling on Etsy, business trickled in, and then at some point it really started growing. What sells can be very unpredictable—once I released
a pattern
, and it just sat in my shop for about a year before it suddenly became very popular. You just never know!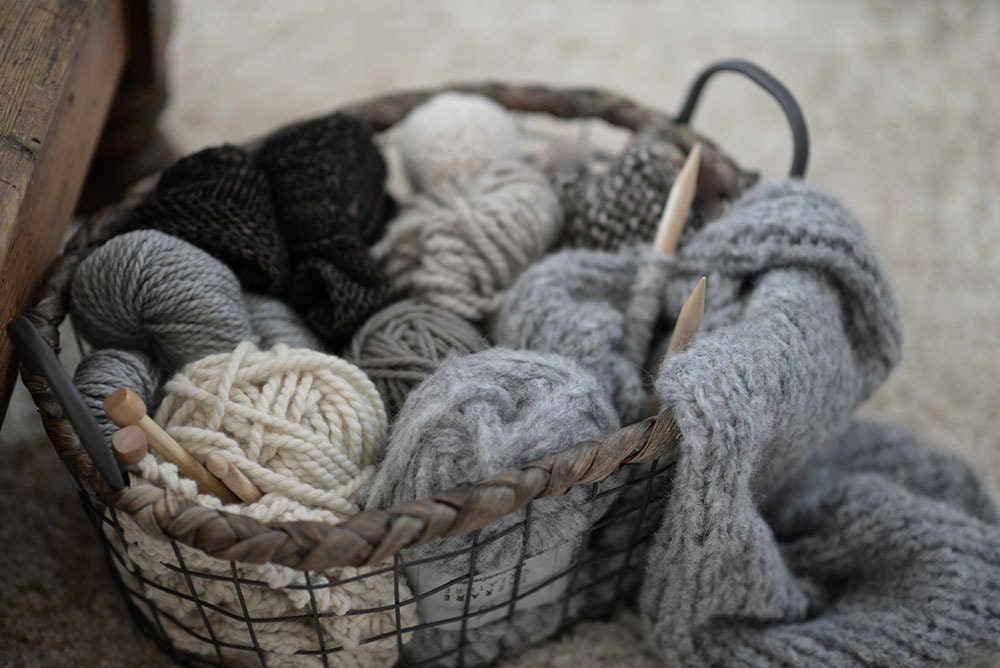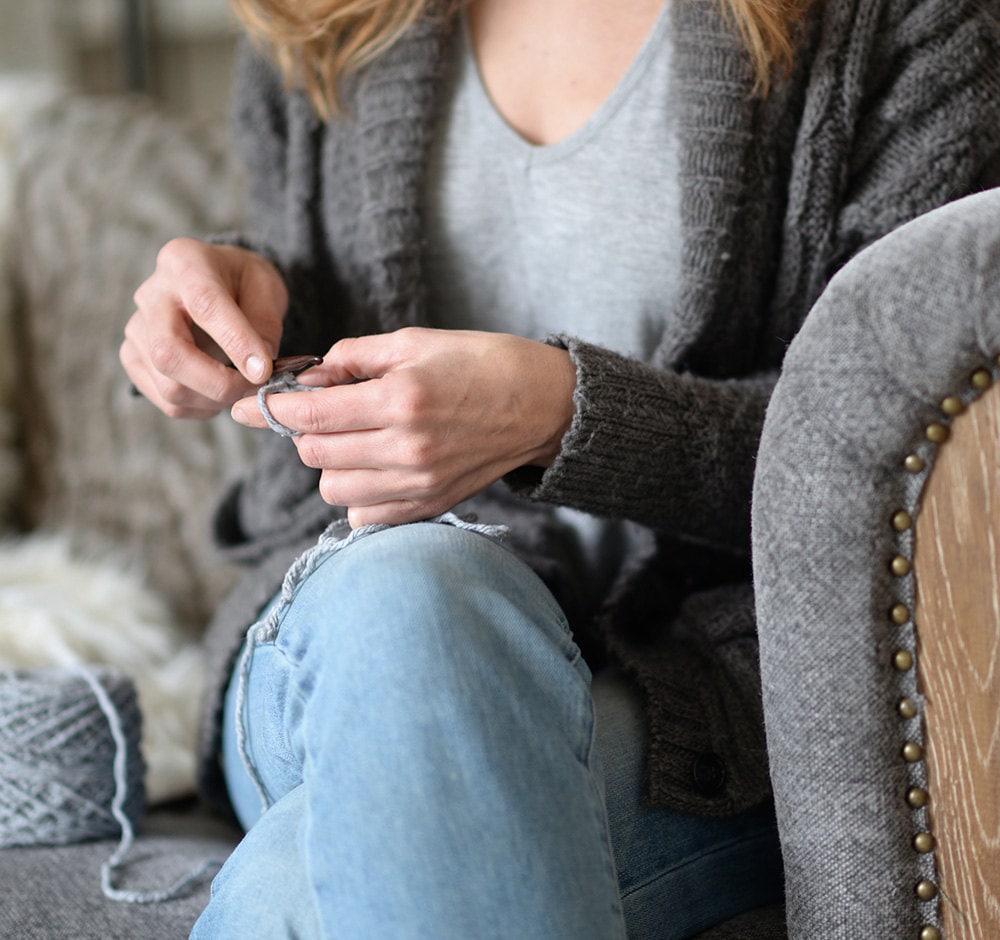 I notice you offer assistance if someone needs help with a pattern. Do people contact you often?
Absolutely. I know it can be daunting when you're working on something new and you have questions. I respond to people's emails two or three times a day. And I always have my phone with me, and try to respond within 24 hours.
Do you do a lot of promotion?
Not really, just the basics. If I'm developing a new design, I post it on
Instagram
before I release it, then again after I publish it on Etsy. And I post on Ravelry and my Pinterest board, but that's about it.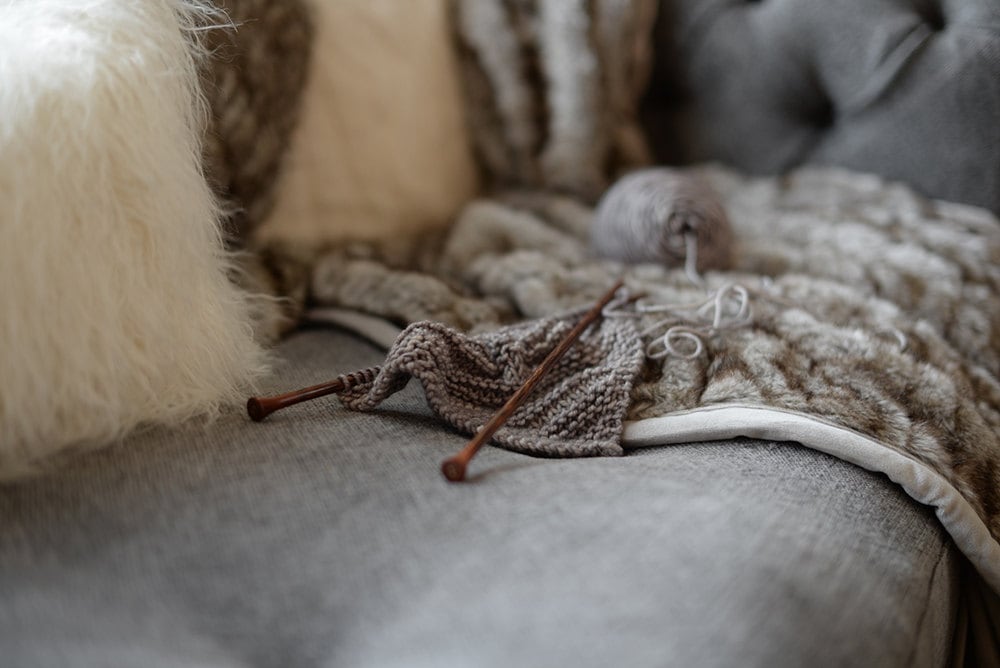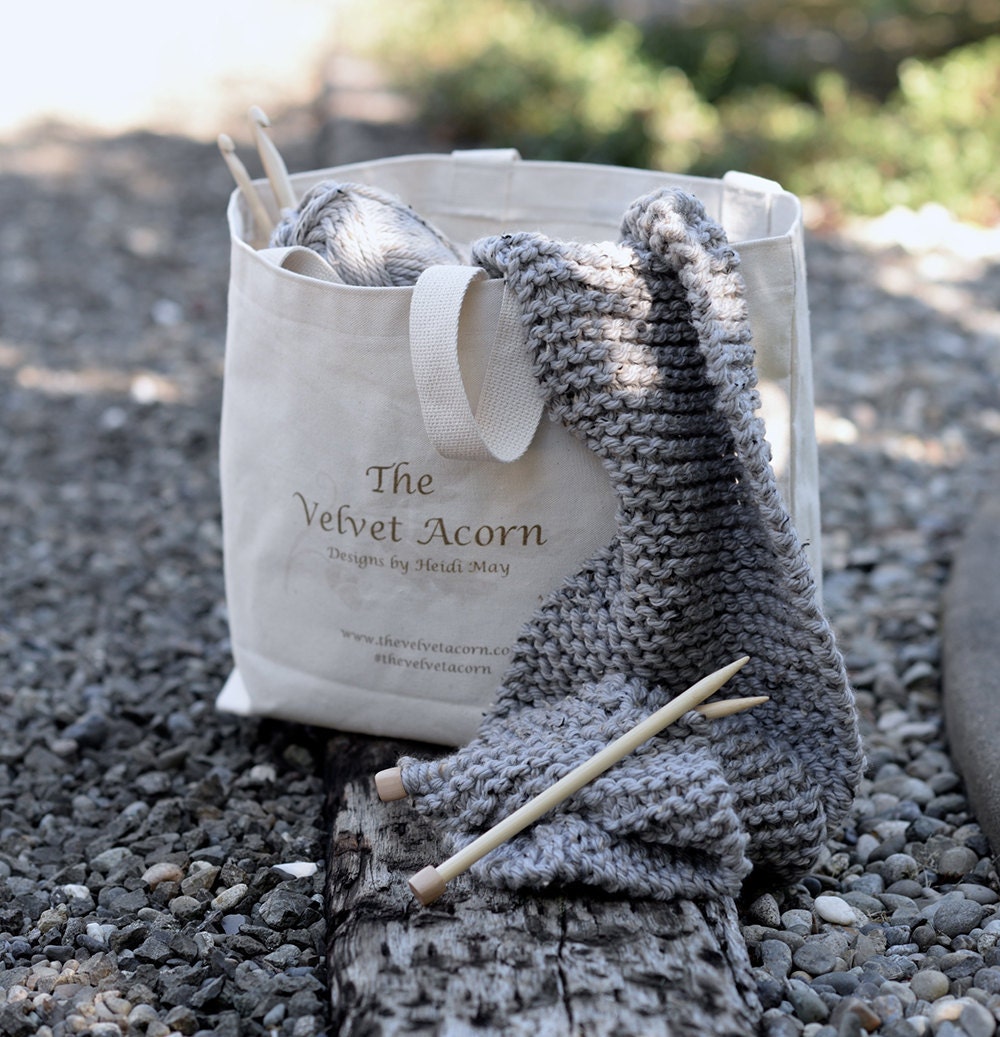 How do you primarily see yourself, as a designer or as a patterns publisher?
It's funny. I do everything, and I wear several hats. The designer side is the most fun; I love drawing pictures and experimenting with yarns and needles. Then I write out the patterns. Another big aspect of running the business is book work. Luckily, back in school I always wanted to be an accountant or architect because I enjoy numbers so much!
You mentioned your love of nature and the outdoors. Describe how that influences your design process.
I've loved being outside since I was a little kid. I have true, true love for the mountains, the beautiful clouds, the water. I don't take an ounce of it for granted, ever. Plus it's a real benefit living in Washington state, because about 75 percent of the time you need some sort of hat or coat. It's great inspiration for
knits
. My kids and I love it—rain is our favorite weather.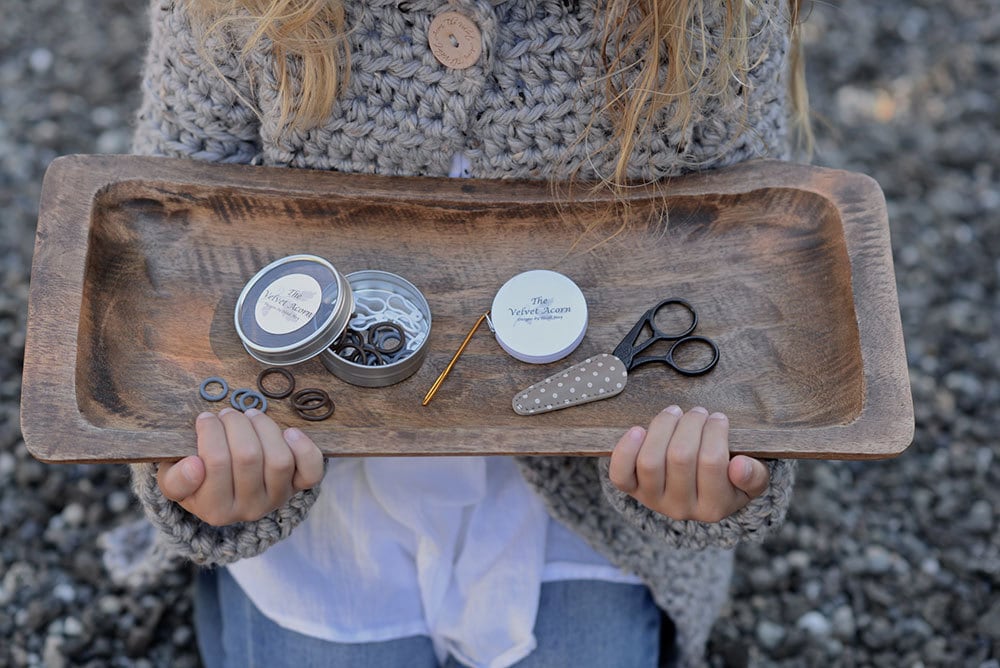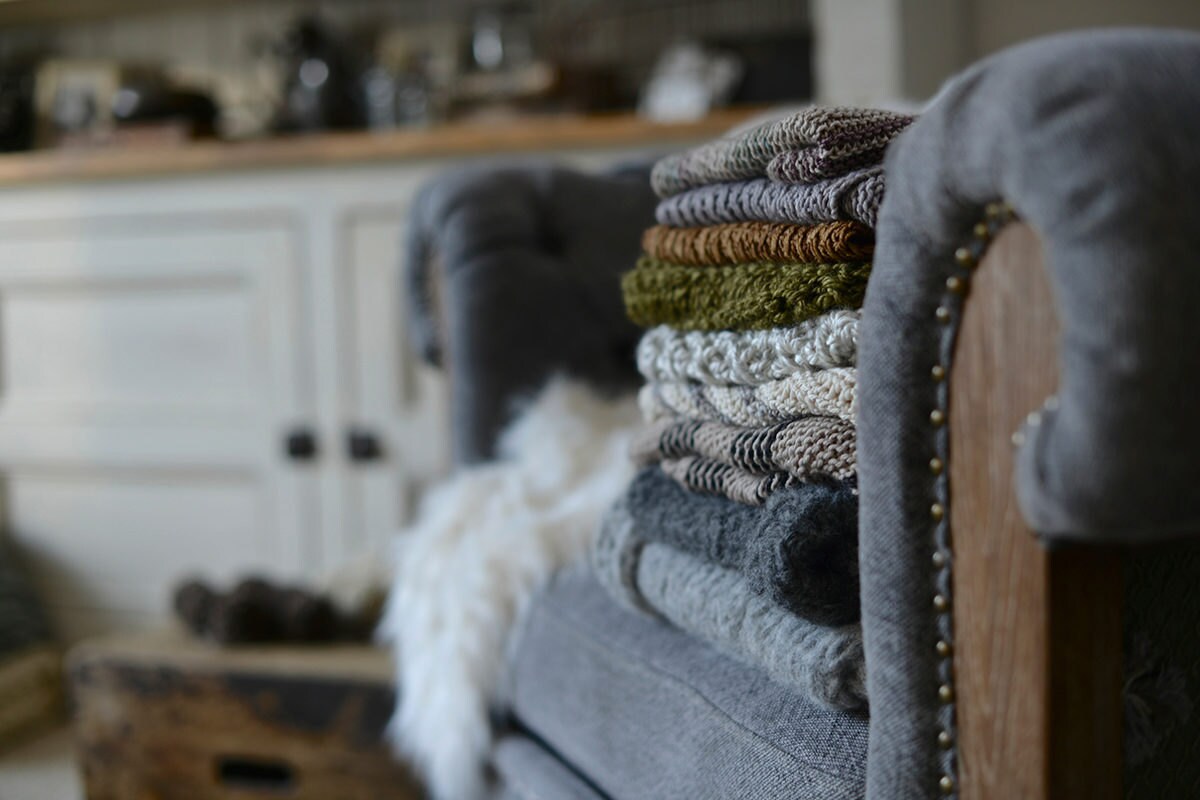 Your models are extraordinary—are those your children?
Yes. I have a son who is 19, a daughter who's seven, and my youngest will be five in March. My eldest daughter is very interested in what I do, and I imagine she might have a business of her own someday.
Do you do your own photography?
I do. The funniest part is that if there's a photo of me, my kids took it. My five year-old even took the photograph of me for this feature! I love that she is developing so many skills so young. I can't imagine where I would be now if I had that kind of coaching when I was really little.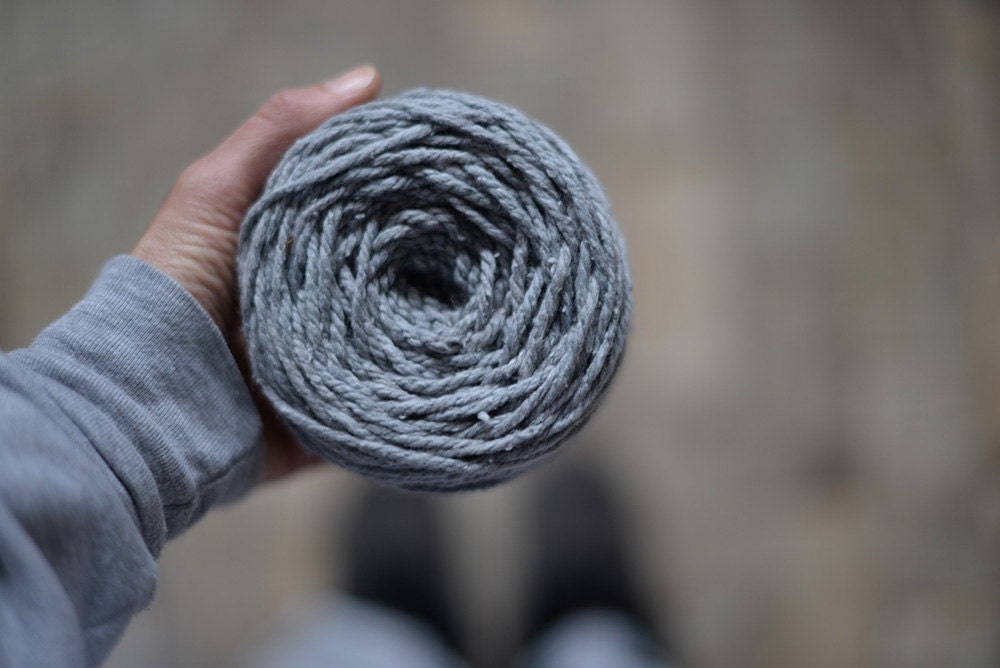 Do you have any advice for other Etsy sellers?
Don't be scared to work really hard for what you want. Have faith in the people who have faith in you. My Etsy followers and customers are such wonderful people. It only takes one or two people like that to keep you thinking, "Yep, I can really do this."
Follow The Velvet Acorn on Facebook, Instagram, and Twitter.
Photographs by The Velvet Acorn.