Give your summer wardrobe an exciting upgrade with slow-crafted, artisanal garments boasting lively patterns, stunning embroidery, and bold silhouettes.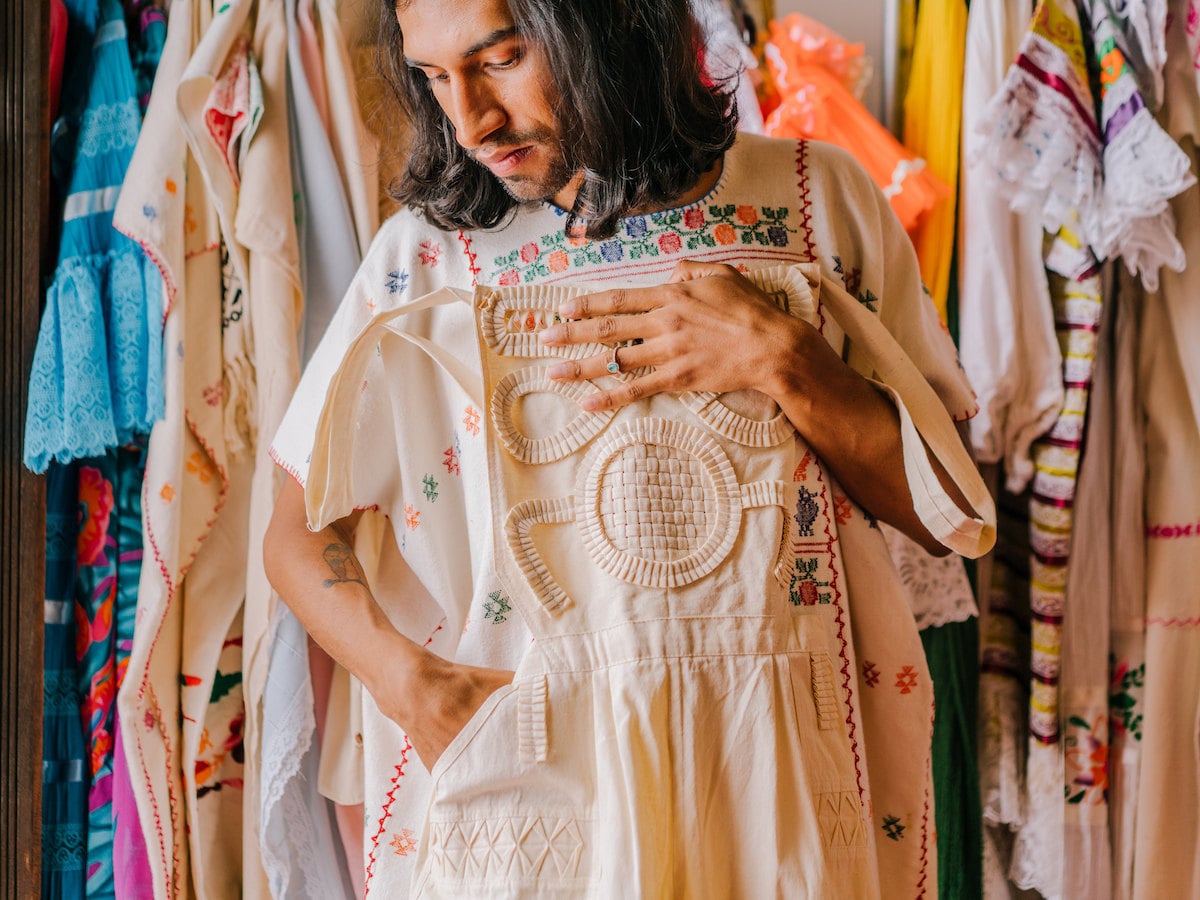 In our Featured Shop series, we shine a light on a standout shop from Etsy's talented seller community, offering readers a behind-the-scenes look at their process and story.
Browsing the meticulous embroidery, exquisite latticework, and voluminous silhouettes in the Vintage Jesus collection feels a bit like taking a trip to a world-renowned folk art museum. In this case, though, vintage experts Gabe Brandon-Hanson and Jesus Herrera have done the traveling for you. Together, the two venture to remote mountain towns to source authentic Mexican apparel, then work tirelessly to prepare, repair, or re-work their rare finds, all of which were handcrafted using techniques passed down for generations. "These garments haven't changed in hundreds of years, and they take hundreds of hours to make," says Gabe. "When someone buys it, that's a piece of the artisans' philosophy going out into the world."
Beyond their mission to help carry forward precious Mexican handcraft traditions, Gabe and Jesus want to spread respect and appreciation for these styles and demonstrate their relevance today. "Our focus is to highlight that there's a modernity to these garments that has never and will never go away," says Jesus. Whether it's a pintuck pleated dress perfect for breezy beach vacation strolls or a luxe velvet blouse befitting an elevated night on the town, these textile treasures are ready to find new homes with any expressive soul who truly values their vibrancy.
Read on to learn the story behind Gabe and Jesus' one-of-a-kind finds and get tips on how to wear them, then shop the Vintage Jesus collection.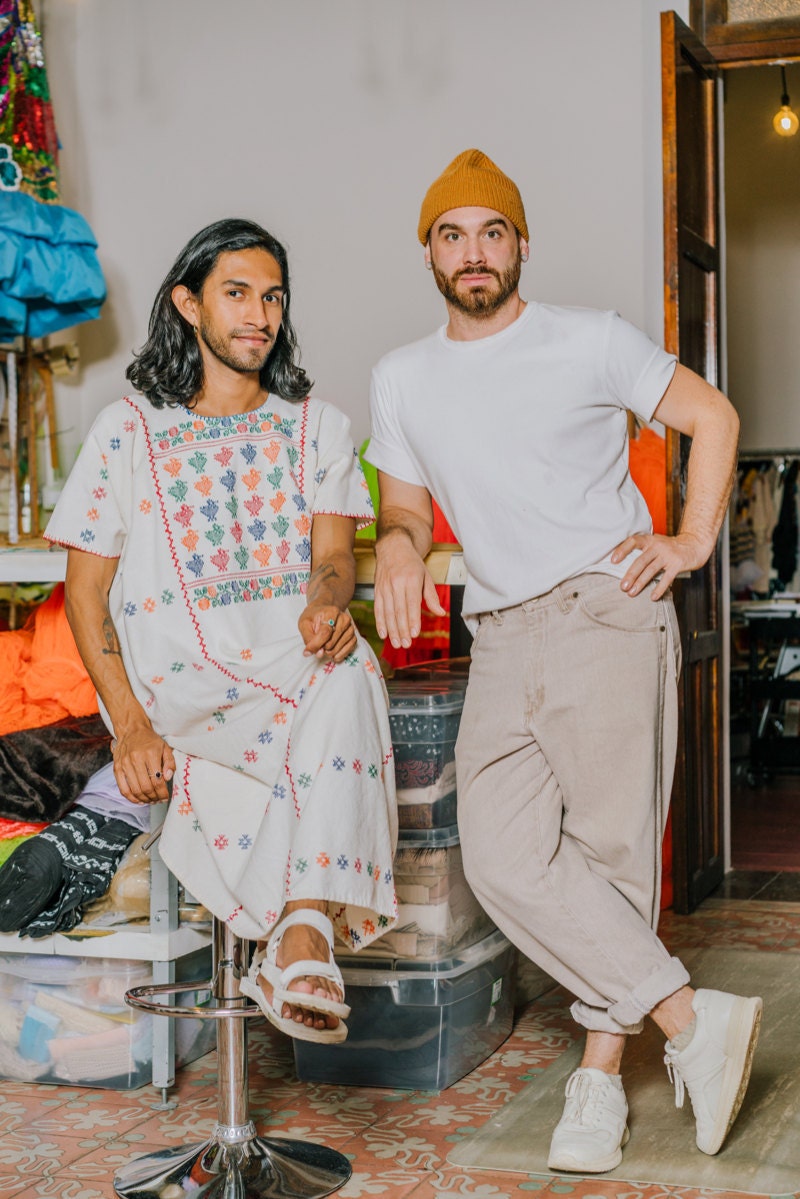 Tell us a bit about the traditional Mexican garments you carry in the shop.
Gabe: In Mexico, these garments were—and still are—how you identify your community, how you relay where you're from and who your people are. It's about the cut of the garment, the embroidery, the color. People learn the embroideries and weaving techniques of their communities like a rite of passage. It's really beautiful to see that the purpose is to establish yourself within your own community, and carry that heritage on.
Jesus: Huipils have existed for thousands of years. You can even go into anthropology museums and see they were sometimes made of tree bark. So for us, it's a connection to a very long history—especially in a time where there's a huge threat of losing those traditions.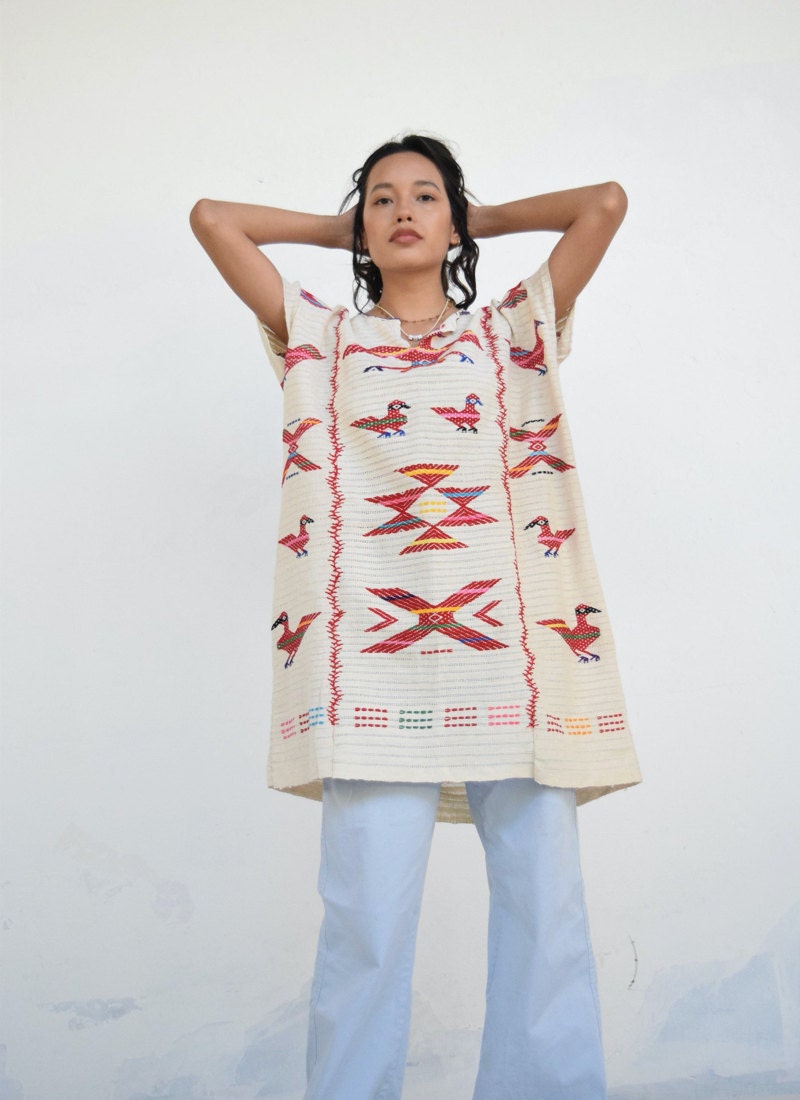 SHOP: Embroidered huipil from The Vintage Jesus, $215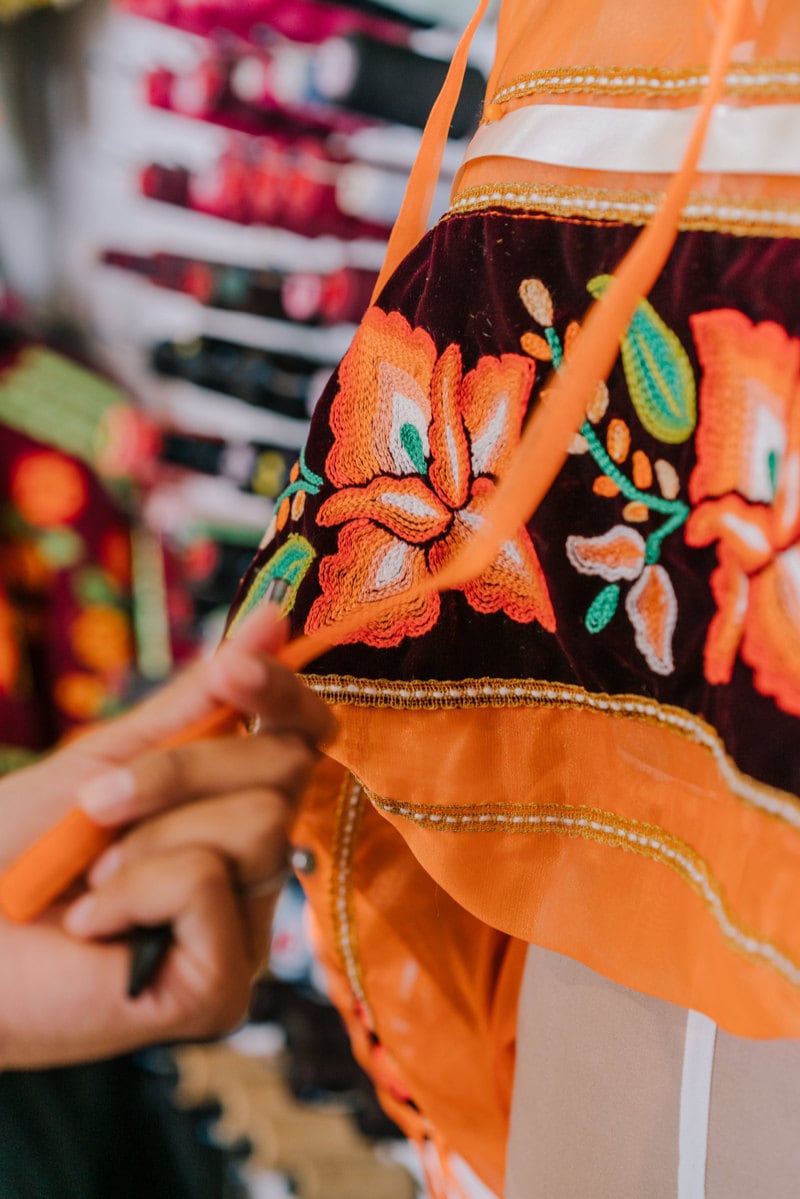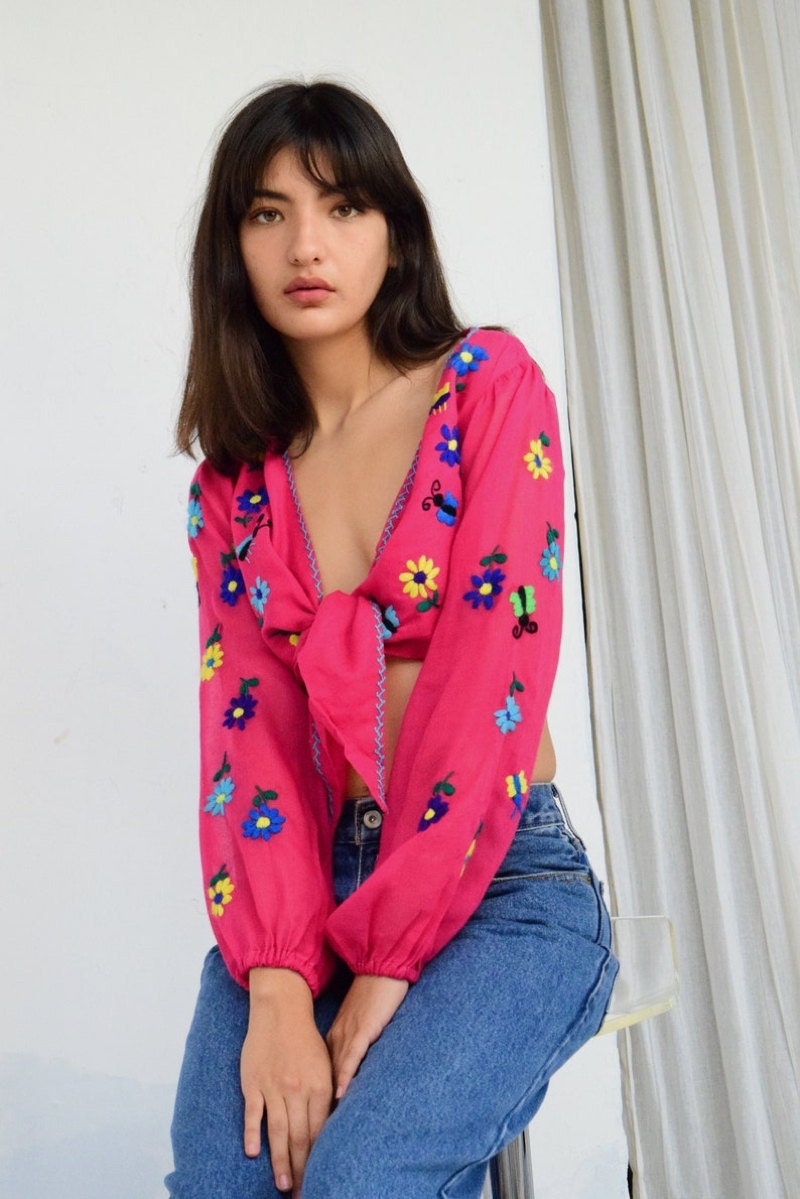 SHOP: Vintage hand-embroidered blouse from The Vintage Jesus, $125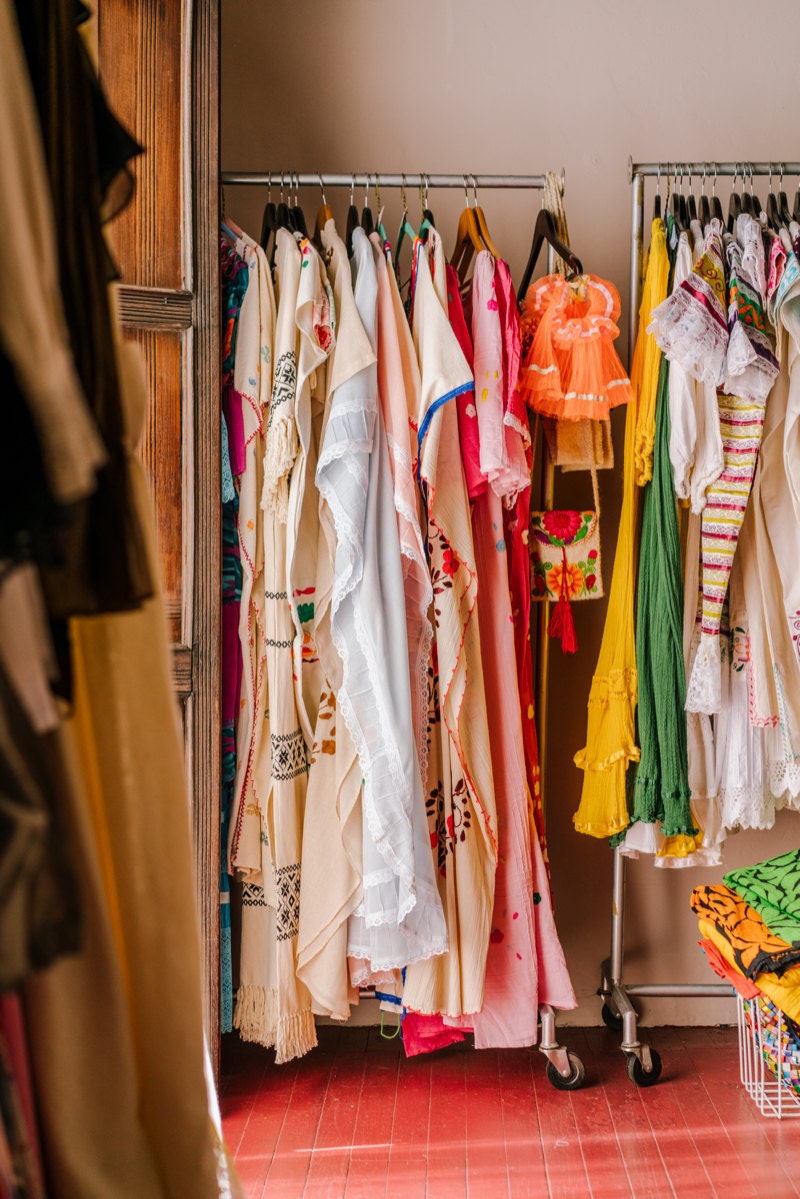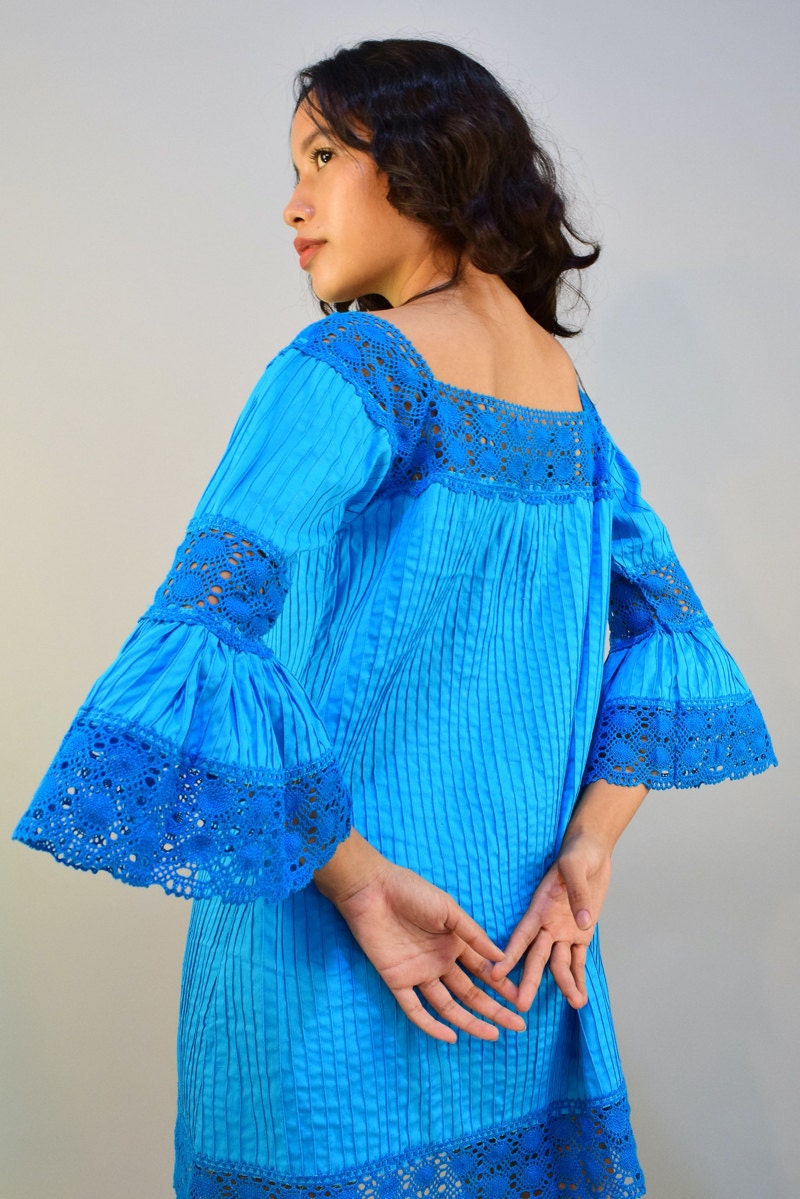 SHOP: Vintage ruffle-sleeved Mexican dress from The Vintage Jesus, $155
What are some of the pieces you get most excited about finding?
Gabe: There's one specific type of embroidery that always gets me—the back of it is identical to the front, so there's no reverse in the design. It's called the bordado antiguo from the town Tlahuapan, and it's absolutely mind-blowing. No one does embroidery like that—not designer brands, no one.
Jesus: I'd say the very rare vintage pieces. Like, the latticework lace dresses with the cotton pintuck from the 60's. I'm in awe that they're perfectly preserved, and not in a museum somewhere, but in a market in rural Mexico.
Gabe: What's beautiful too is that usually, when these pieces are being sold in the market, it's because the owners are selling them to get funds to make new wardrobes. It's something that the community is ready to let go of, and they're very happy that you love it and that you're enthusiastic about it. In our experience, they want you to think about the difference between your $5 T-shirt and something that took hundreds of hours to create. For them, that really is an assertion of their values, and a chance for those values to permeate the world.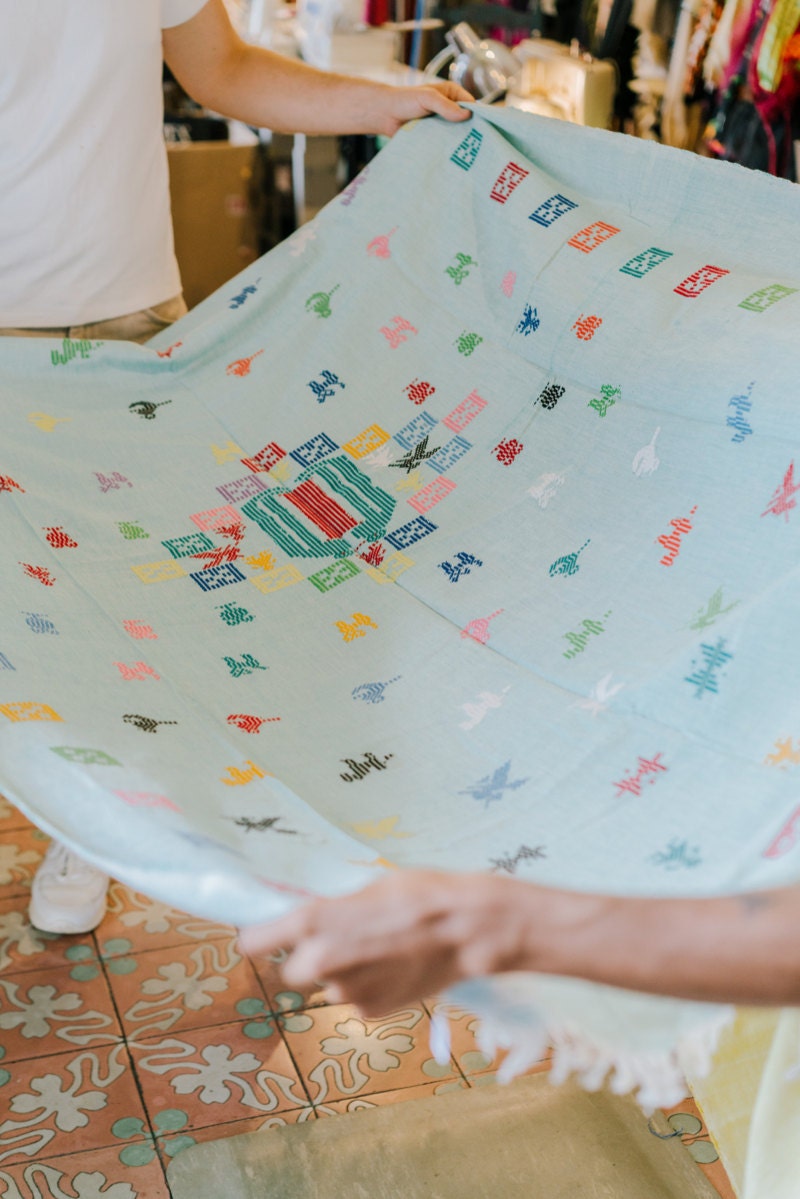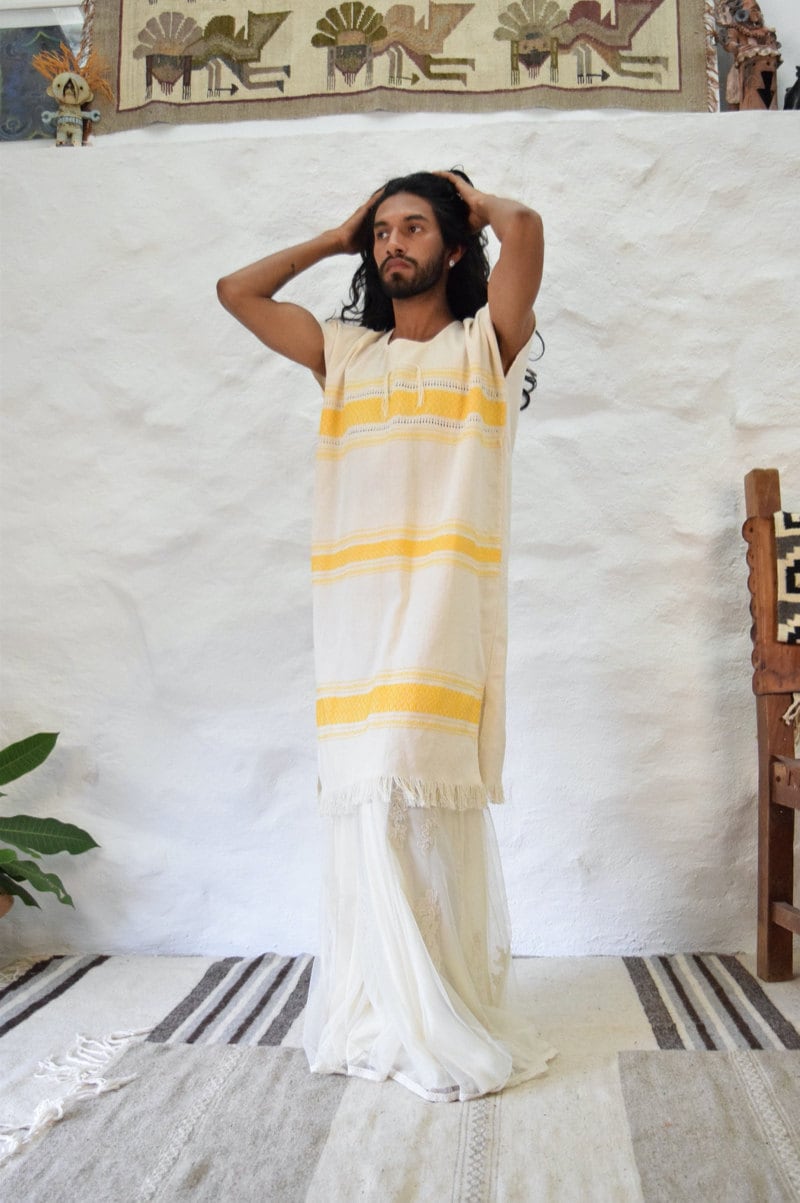 SHOP: Woven huipil dress from The Vintage Jesus, $140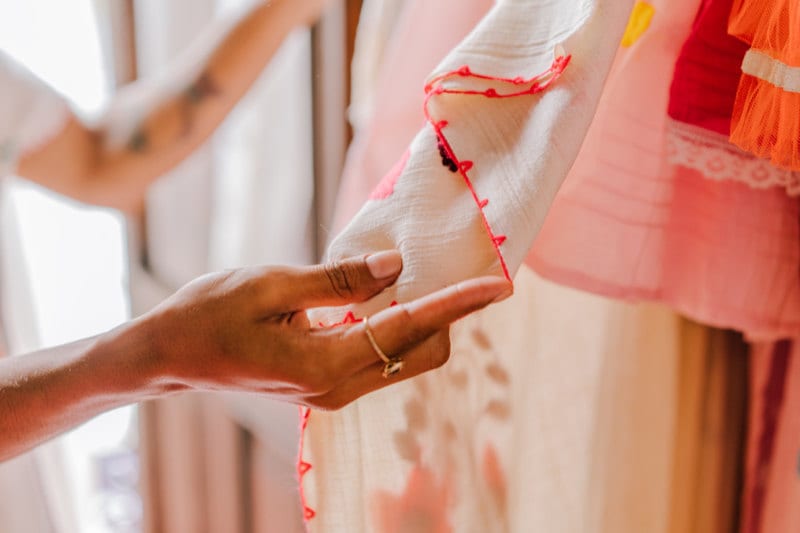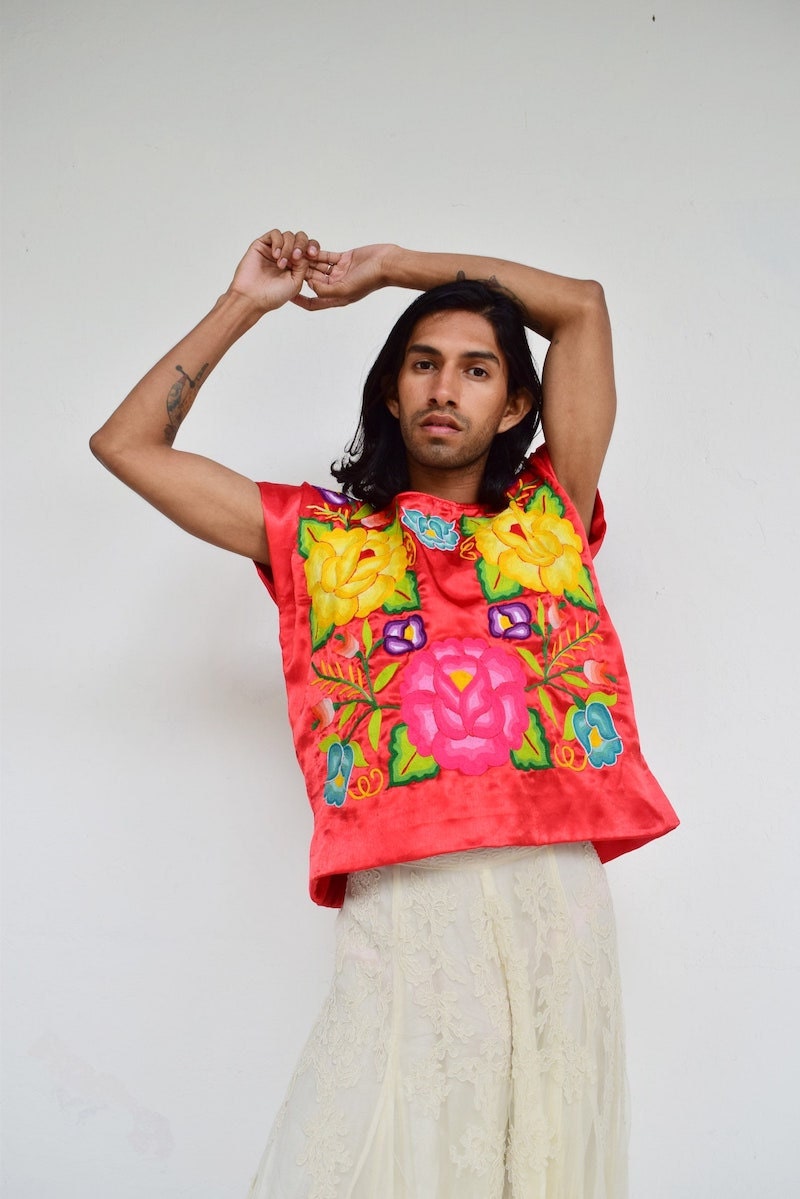 SHOP: Vintage satin Tehuana from The Vintage Jesus, $175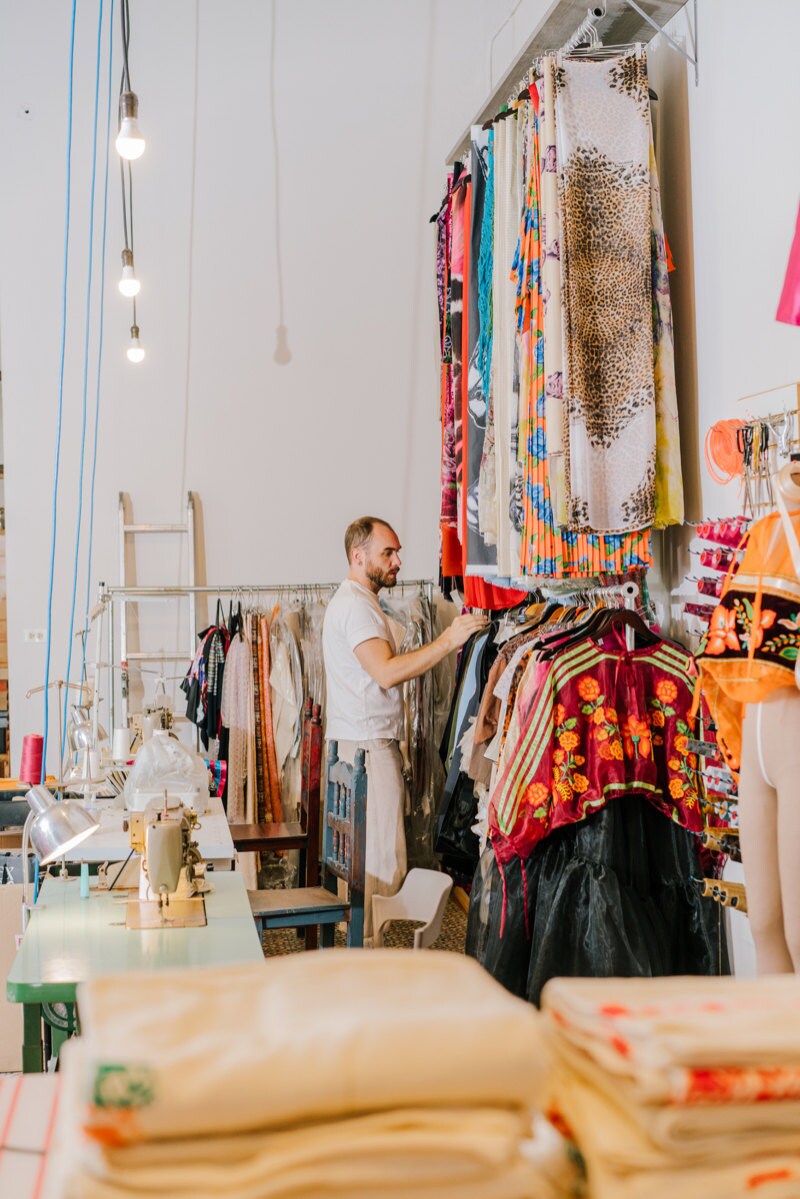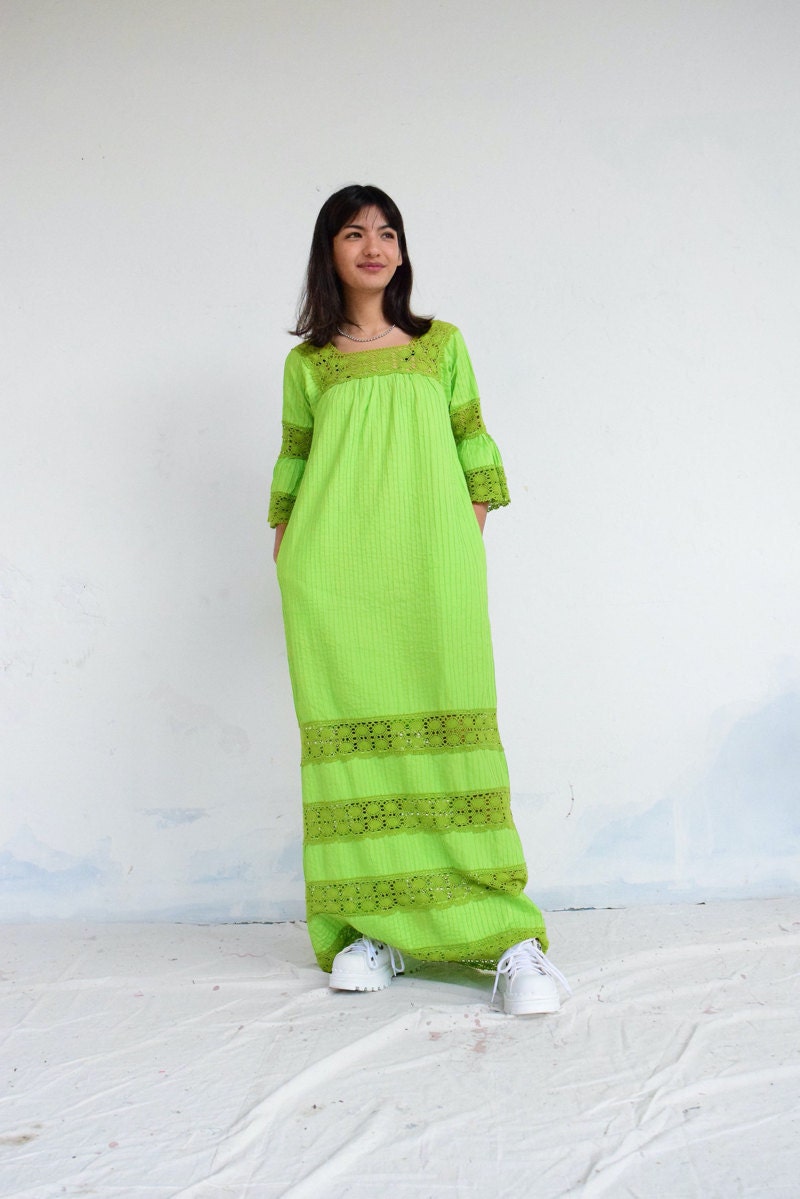 SHOP: Vintage Mexican pintuck dress from The Vintage Jesus, $225
How do you see these pieces as fitting with a modern wardrobe?
Gabe: These garments are already couture. We hold ourselves to a standard where we contextualize the clothes to show the value. The couture of Mexico is absolutely jaw-dropping quality. We're communicating that this is incredibly precious and valuable.
Jesus: Gabe also has an incredible, architectural mind for clothes. He can take a garment and understand what it can be at its best form. He turns clothes into versions of themselves that are still super exquisite but work for modern life and serve their purpose now.
What are some of the qualities that make these pieces so special?
Jesus: The story of each item is important. These clothes were made over hours and hours by someone who was weaving or embroidering their passions and their thoughts—literally pouring their energy into it. And that's what's most important for me. They don't come from factories, but from someone who was free to work at their own pace from their own home. They might have been doing it in their kitchen, or on a patio, in a hammock. Wearing that energy changes how I feel when I'm out in the world.
Gabe: In addition to these garments being so breathtaking and beautiful, they really focus everything on the person in front of you. It's about presence. When I see people wearing these pieces, I always wind up looking into their eyes and faces.
Jesus: In a time that's so hyper-focused on bodies, actually showing people who you are and your values is so important. It's a way to resist being sold any specific idea of what you should look like. With Tehuanas and huipils and all these things—it's a square cut, it's a full skirt heavily embroidered, and when you see it, what you see is presence. There isn't this need to fit the binary. That's the magic, also, of a lot of communities in Mexico. It's not just black and white, but the acceptance of the gray. And through dressing, you can celebrate who you are or where you fall. You come perfect. You don't have to make yourself into one or the other.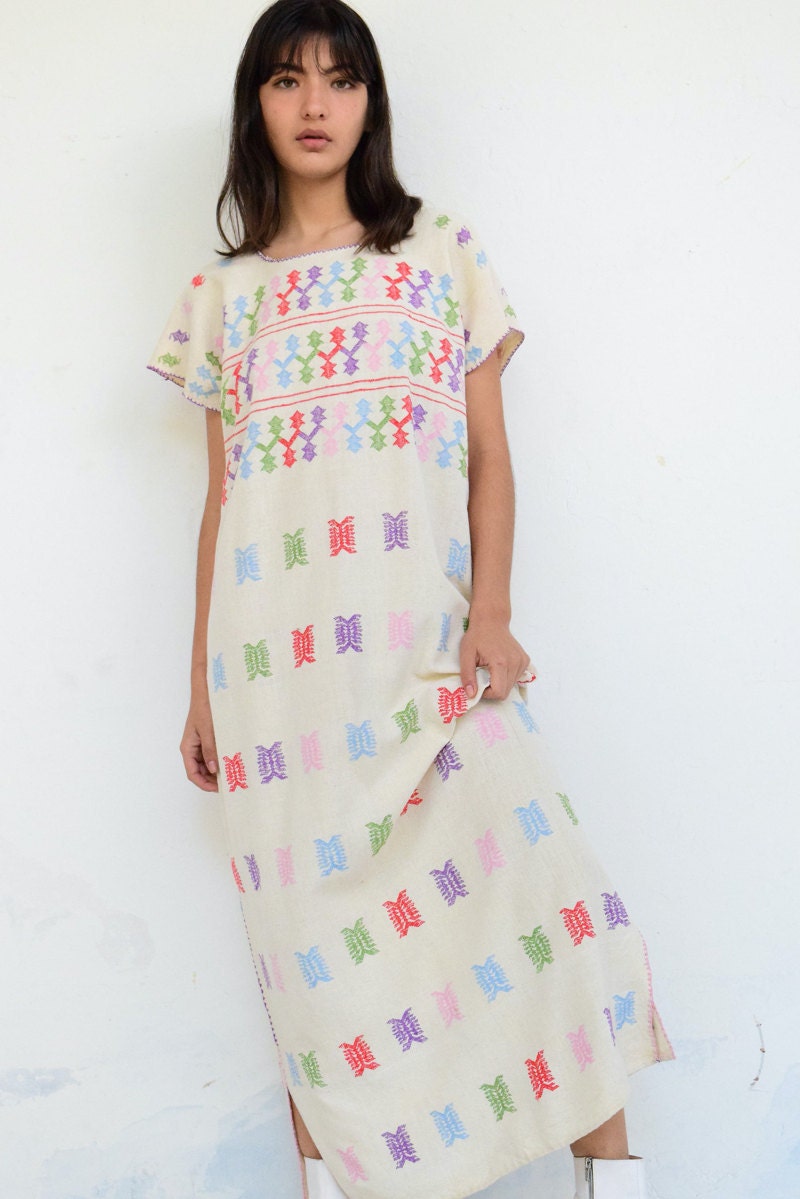 SHOP: Vintage embroidered cotton huipil from The Vintage Jesus, $325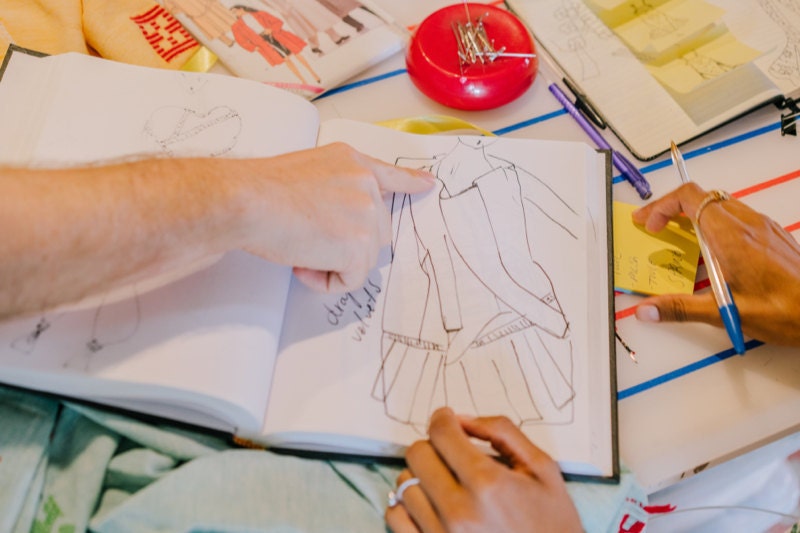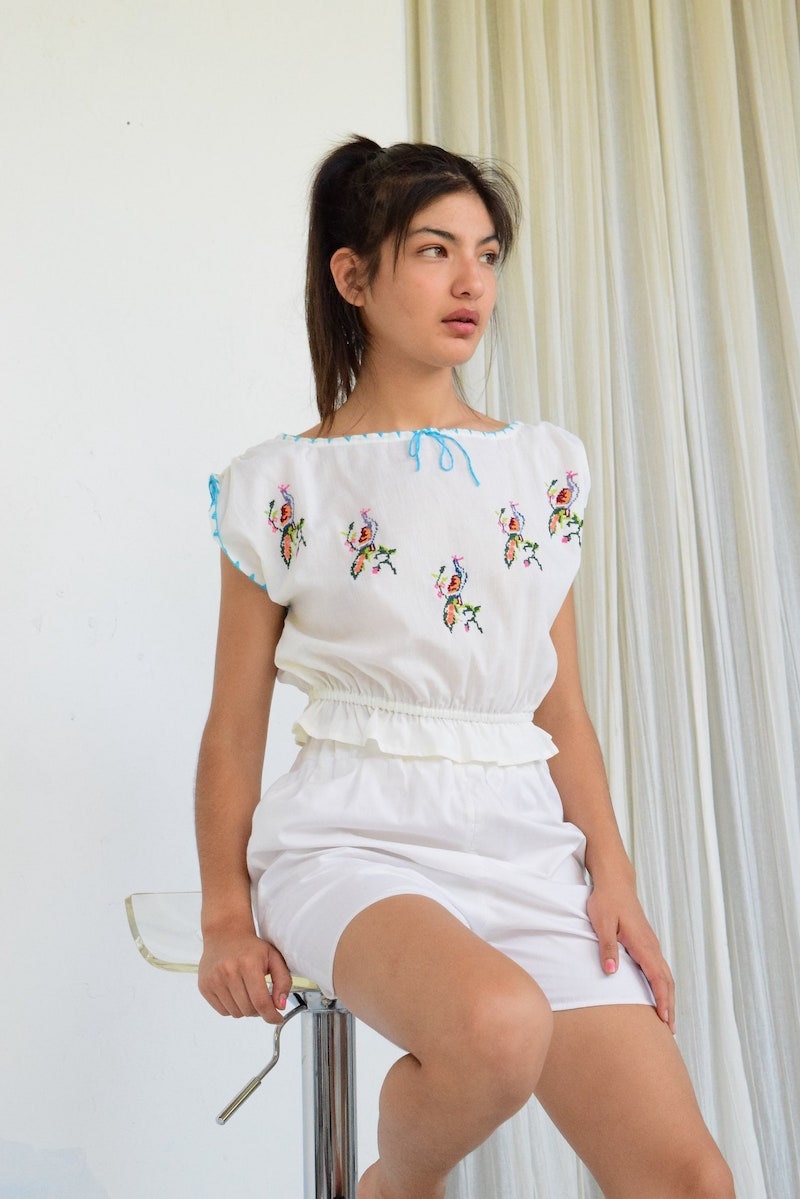 SHOP: Vintage embroidered blouse from The Vintage Jesus, $115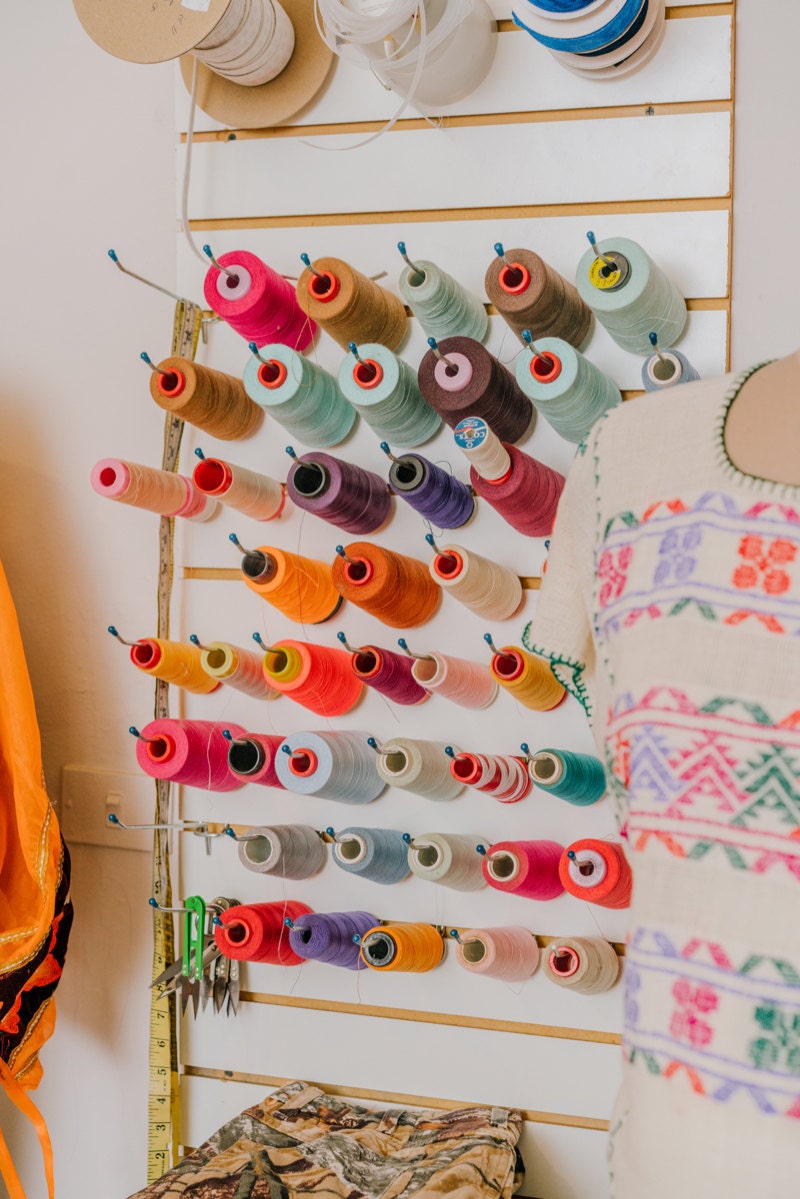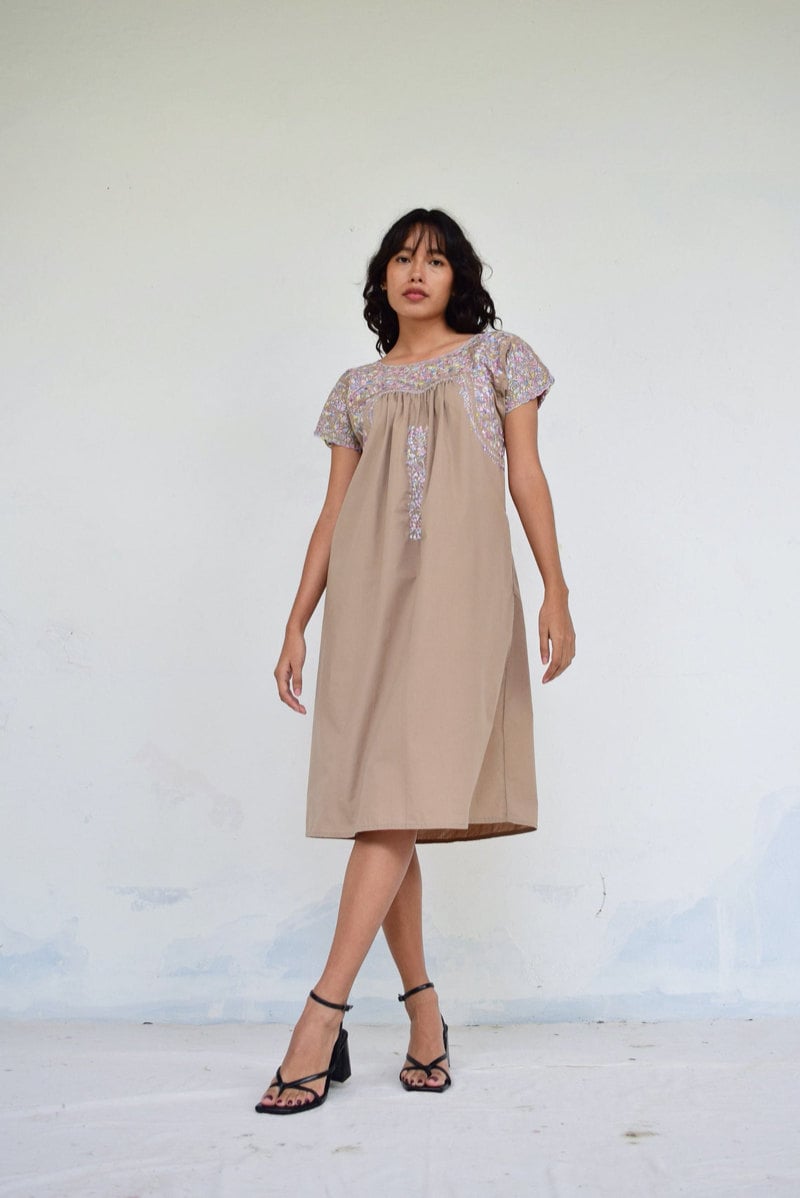 SHOP: Vintage embroidered Mexican dress from The Vintage Jesus, $155
Can you share any tips for buying vintage?
Jesus: It can be a little bit daunting if you're new to vintage, not knowing the fabrics or how things will fit. But just ask us questions! I'm on my phone all day, sending messages, getting messages, and I like that part of my job—that I'm helping someone acquire something that's within my system of values. I'll look at what you already have, ask questions, help you choose a color, silhouette, and like, actually get into it. Don't be shy.
What about trying on a bold color or a new cut?
Gabe: Wear it around the house first. Watch a movie. Wash some dishes. Explore with it. It opens up a really freeing mental state. It's a whole experience and journey. But do it in a safe space first. And then, maybe you realize you have to go get something from the car, and then from there, maybe the corner store. It grows with you, and you get into it.
Jesus: Exactly—practice. Dressing is such a direct link to our emotions. When you dress, it develops other skills like bravery and confidence.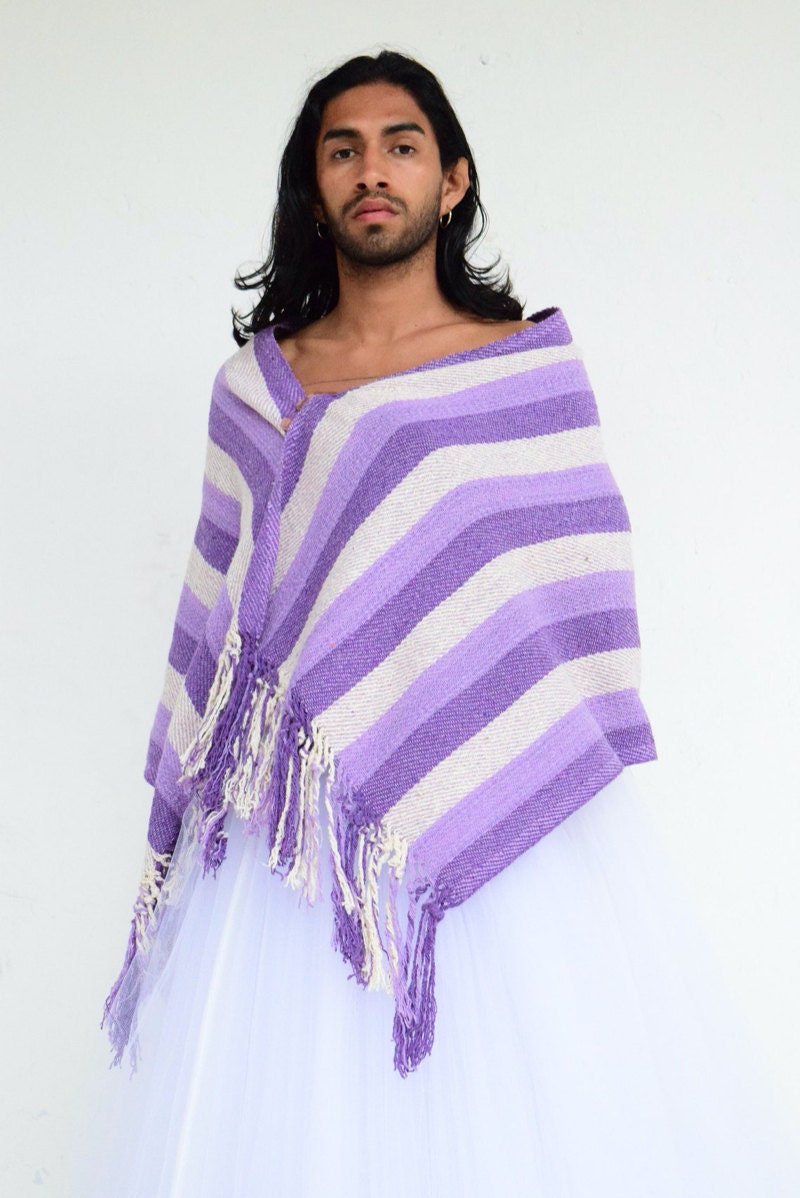 SHOP: Vintage woven rebozo from The Vintage Jesus, $50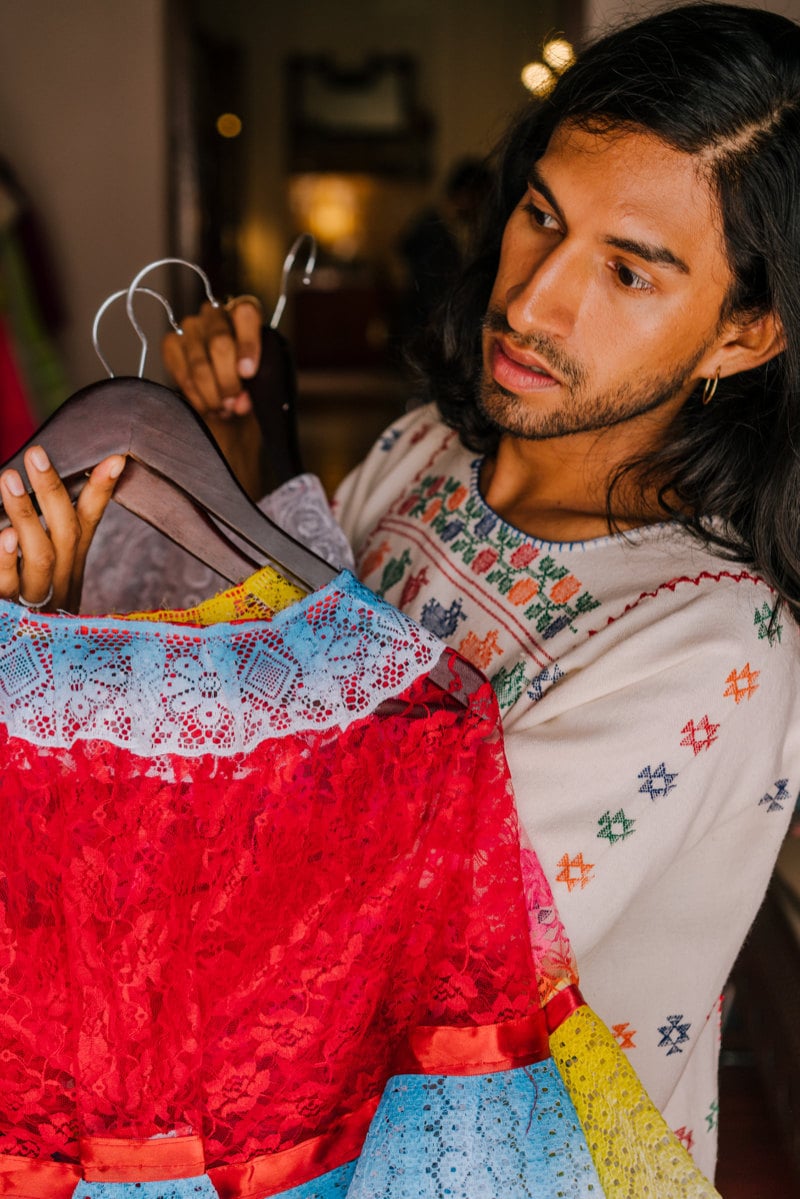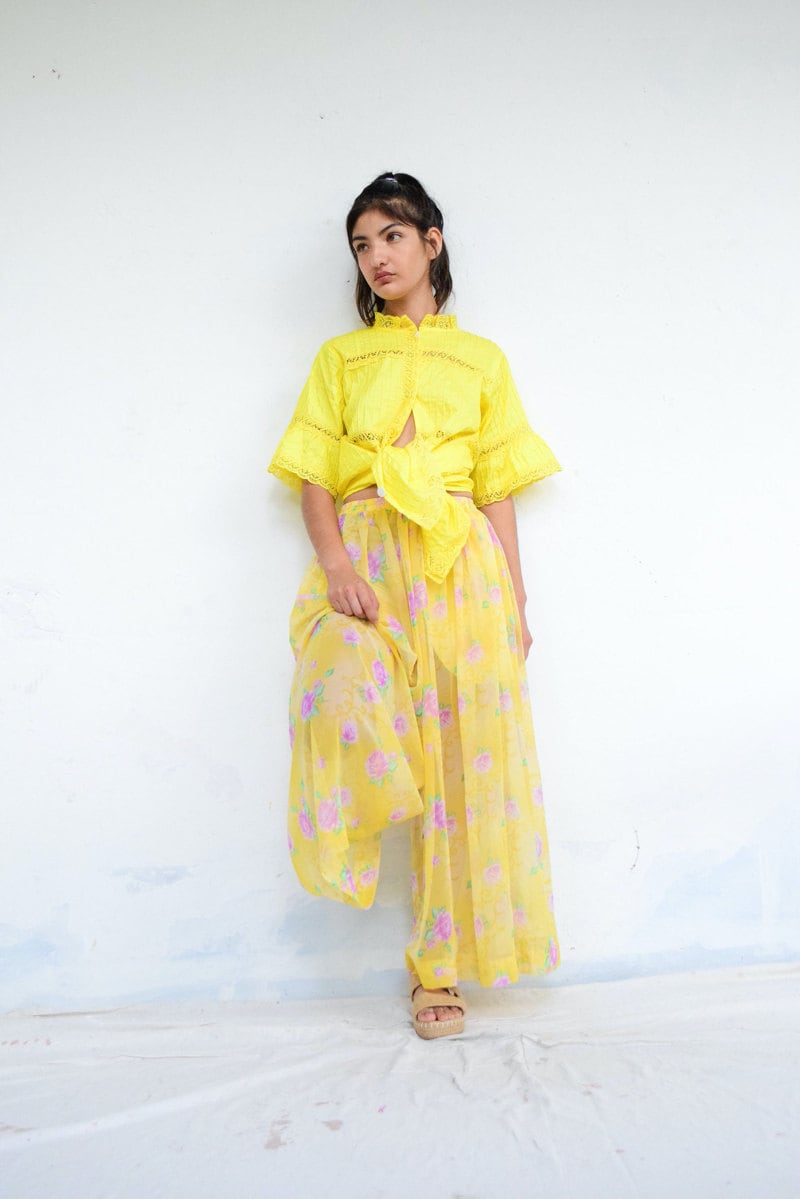 SHOP: Re-worked vintage chiffon pants from The Vintage Jesus, $275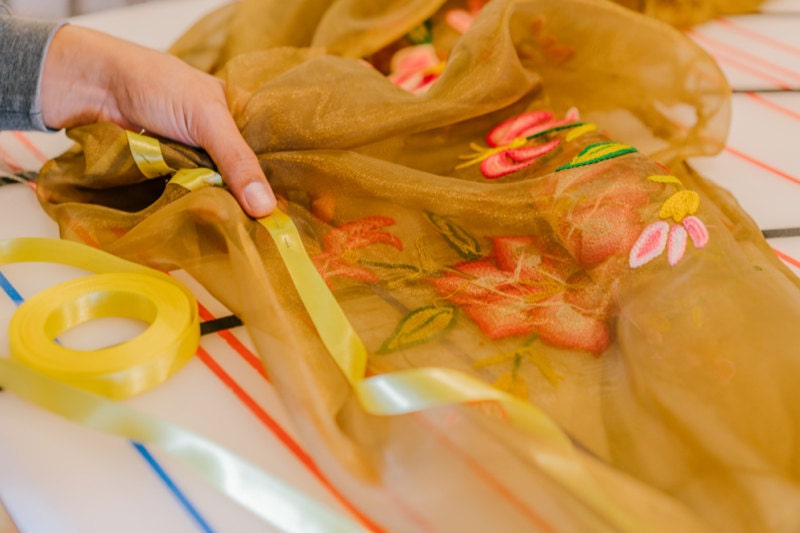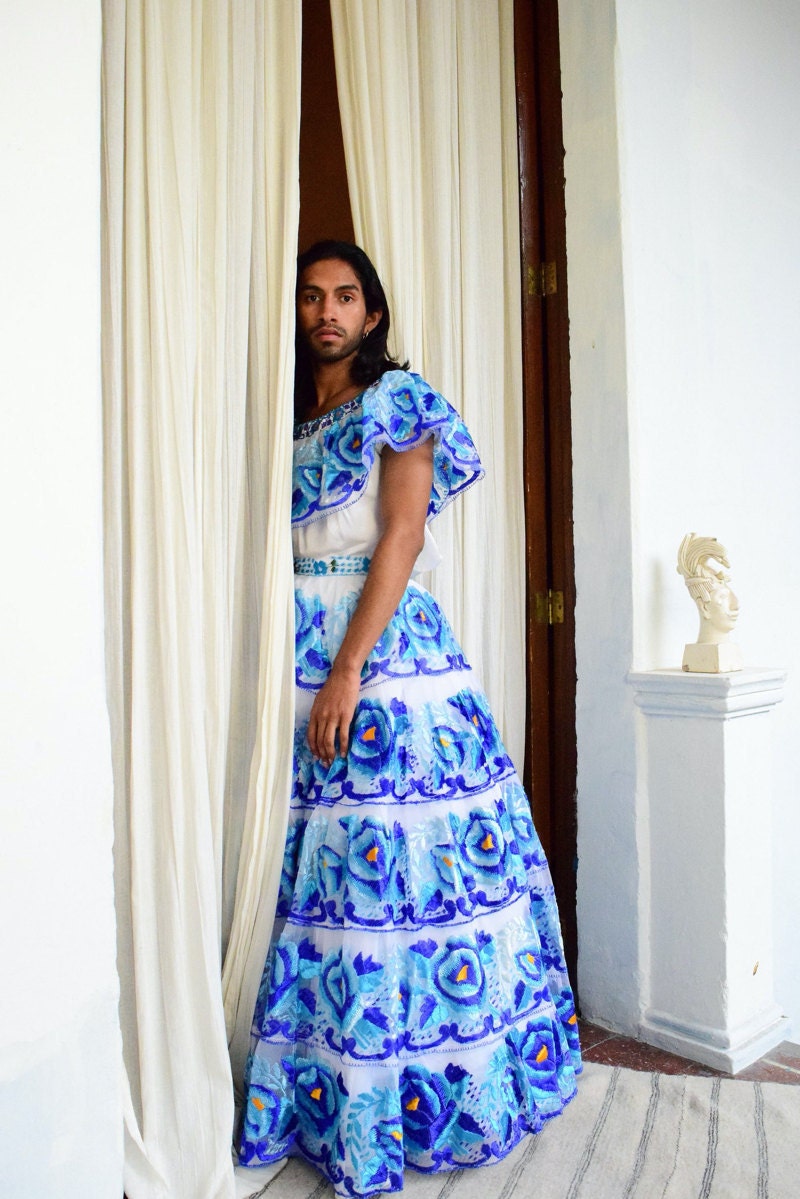 SHOP: Vintage hand-embroidered two-piece set from The Vintage Jesus, $845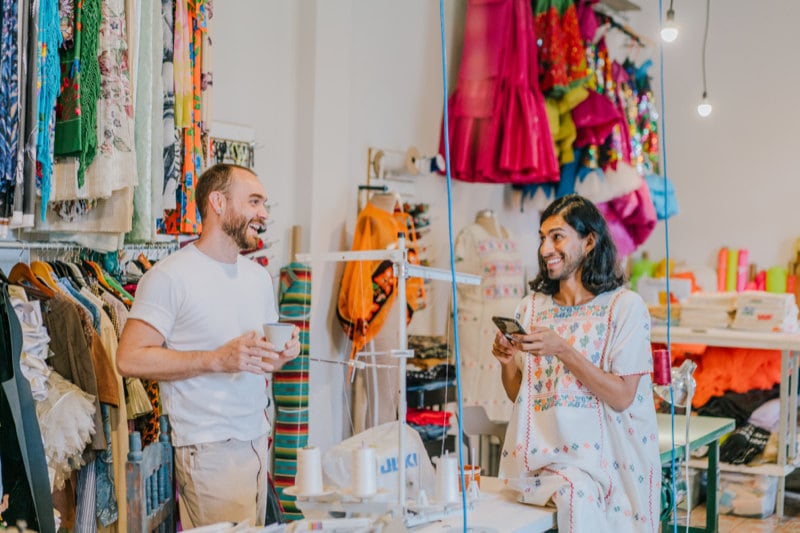 What do you love most about your customers?
Jesus: How they wear these clothes is so personal, but also eye-opening for me. The exciting thing is that we work with people from all over the world, and what connects us is our attraction to using color to express our personalities. And everyone does that differently! I love whenever a customer sends us pictures, or posts them on Instagram. It changes my mind about how I can wear my own clothes, and how I can participate in other cultures respectfully. That's the other thing: Our customers are really respectful. A lot of them message us and ask, "Can I wear this, and how can I wear this?" There's such a dignity and a respect for what they're acquiring—and it translates all the way through the way that they wear the clothes. And that's been amazing.
Follow The Vintage Jesus on Instagram, Facebook, and Pinterest.
Studio photography by Jake Naughton. Product photography courtesy of The Vintage Jesus.