by Aleksa Brown
This highly motivated, multi-talented maker has put her skills to use selling soap, supplies, and small goods.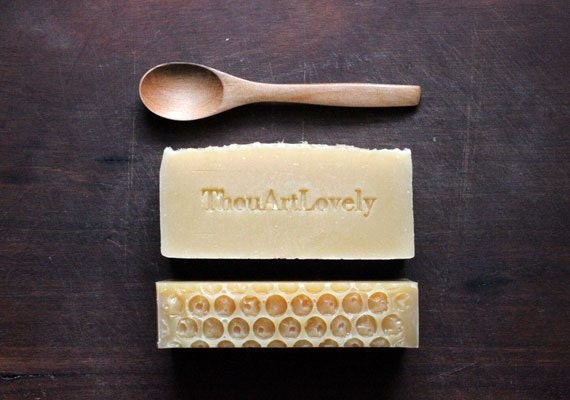 "I'm always making things, every spare moment I have," says Christine Saray, the soapmaker, woodworker, scented candle specialist and sachet stitcher behind the back-to-basics bath and beauty shop
Thou Art Lovely
. "That's just me – it's my passion. When I go to bed at night, I'm thinking, 'I want to make this tomorrow,' or 'I want to make that.' There's constant inspiration." Given that this multi-talented Melbourne-based maker is also a mother of three, it's hard to imagine where, exactly, she finds those "spare moments" — but she's certainly putting them to good use. To learn more about Christine's creative process and plans for the future, read our interview below.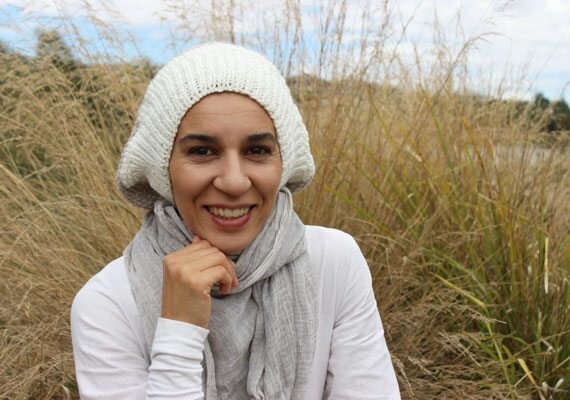 How did Thou Art Lovely start? I've always been creative, and in my spare time I would draw, paint, crochet, and knit. Then when my father passed away from cancer in 2007, I became a lot more health-conscious. I did a major reassessment of my household and my kitchen, and that got me thinking about making soap. So I started doing research and experimenting, giving my soap to family and friends along the way. The feedback I got was really good, and my daughter, especially, encouraged me – she was like, "Mom, you've got to start selling your soap." That's where Etsy came along.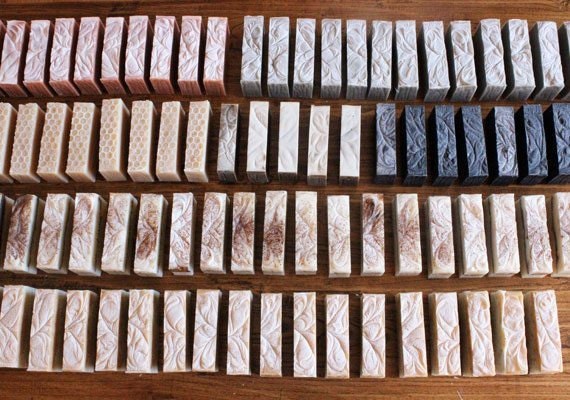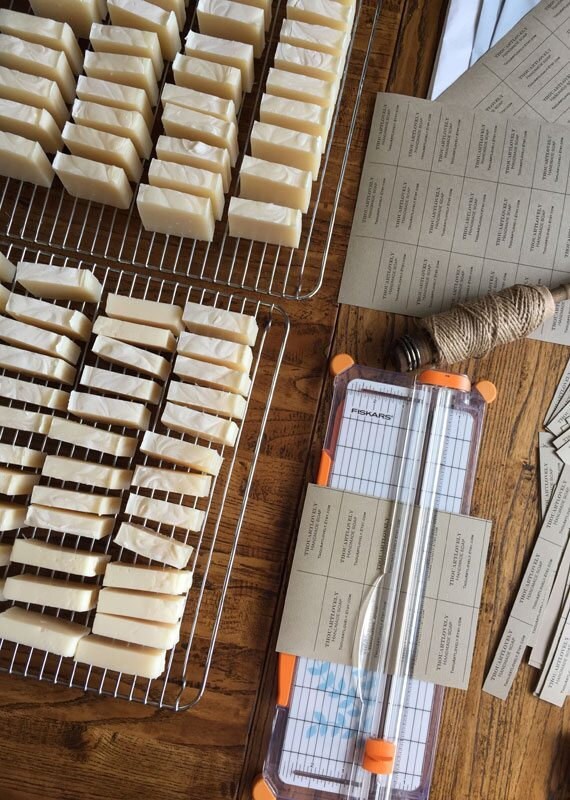 Wow, you're completely self-taught? What was the process like for developing your product line?
I did a lot of research, read a lot of blogs and books, watched YouTube tutorials — you name it. Then it was trial and error. It took me easily a good 3-6 months before I was really happy with what I was making. Next came the packaging. Initially I was wrapping my soaps with tissue paper and twine, but then I decided I wanted to do something more eco-friendly, because I knew all that paper was getting thrown in the rubbish. That's when I thought of
calico pouches:
 I started making them just to hold my soaps, but the feedback was so good that I said, "You know what? I'm going to put this on as a listing and see what happens." The next thing I knew, I was getting 50, 100, and 200-pouch custom orders. Making the pouches incorporated my love for sewing into my daily routine, and now it's a really important component of my shop, as well.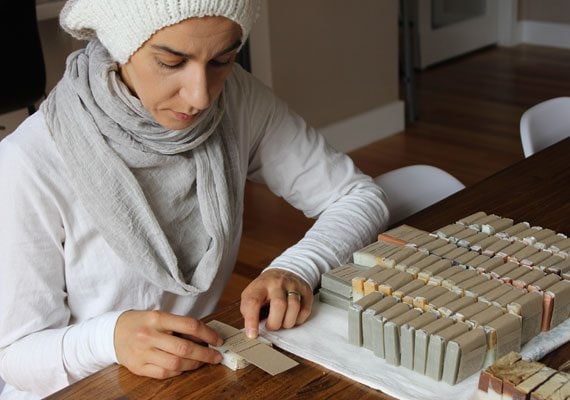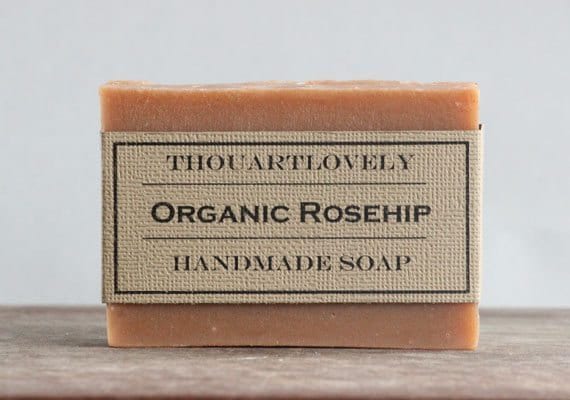 Where does your passion for making things by hand come from? Is it innate or something that was instilled in you growing up?
Both of my parents were makers. My mom sewed for 30 years on the sewing machine, and my father was a carpenter, and I used to watch him work with his hands. He really inspires me. When I think about him, and when I'm making things, I feel somehow
like
him. Especially when I'm making my wooden soap dishes, because he worked with wood. Once he gave me this beautiful pair of vintage scissors that he'd salvaged from somewhere, and every single pouch I make is cut with those scissors. There's this special, personal sort of thing that goes into everything that I make. It comes from the heart.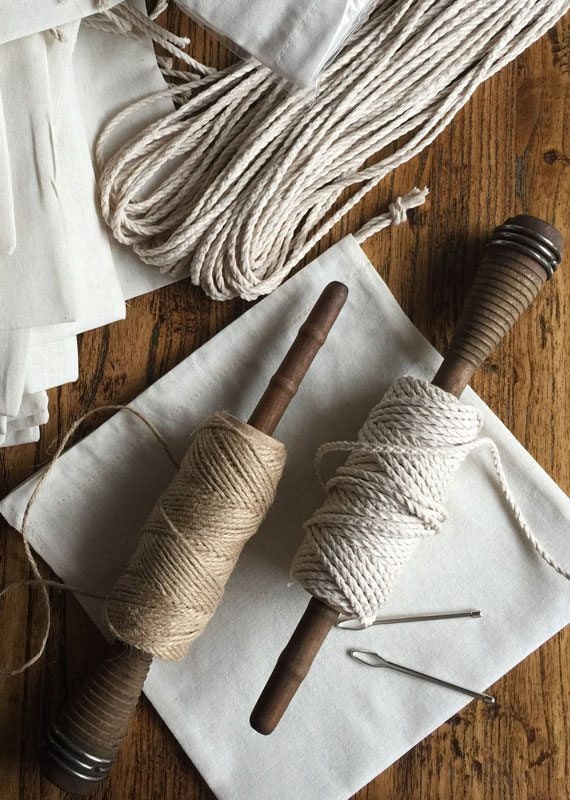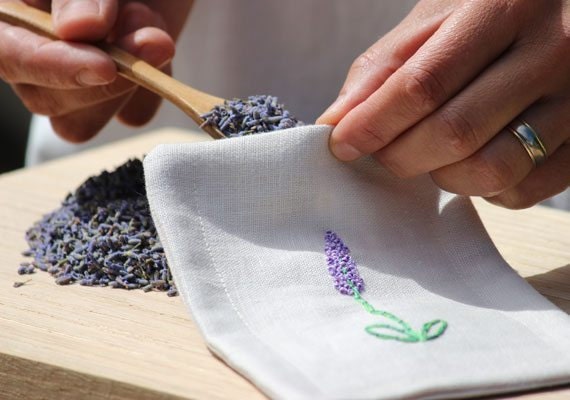 That's so beautiful. Aside from your family, what else inspires you?
Nature is my inspiration. It's just breathtaking, the abundance of ingredients that are out there that could potentially have benefits for us – the oils, the clays, the botanicals. Earthy tones also inspire me. I think you'd probably see that throughout my shop – the beiges, the browns, the greens. I love neutral tones. What are some of your favorite materials to work with? I love working with organic ingredients, like olive oil, cotton, linen, and lavender essential oil. I don't like to use synthetic fragrances or colors. The way I see it, if it doesn't have any natural benefit, it's not going into my soap.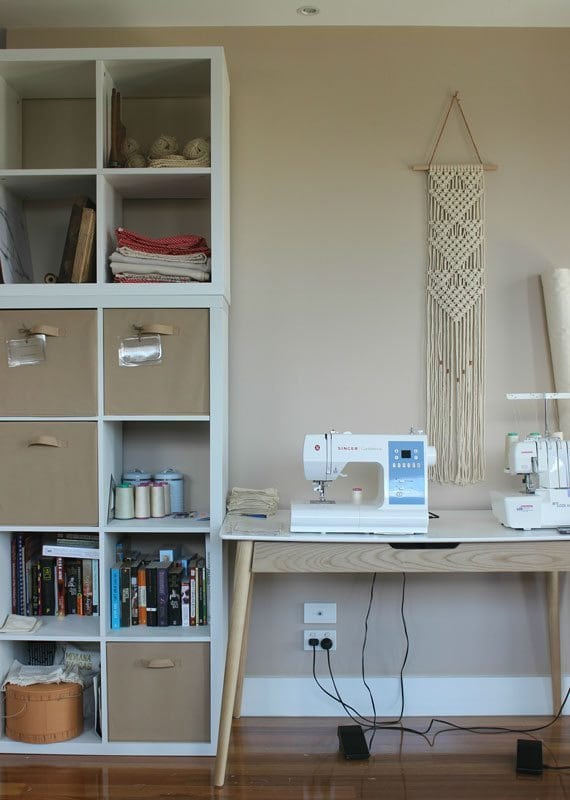 What is your favorite part of running your own business?
My favorite moment is when people take the time to give a review. Getting that positive feedback is so worth it – knowing that people are appreciating what you're doing and benefiting from it. There have been a handful of really positive reviews that have really touched my heart. I also like paying attention to the small details – wrapping things carefully, placing my tags with the twine and the bow — and I think other people like it, too.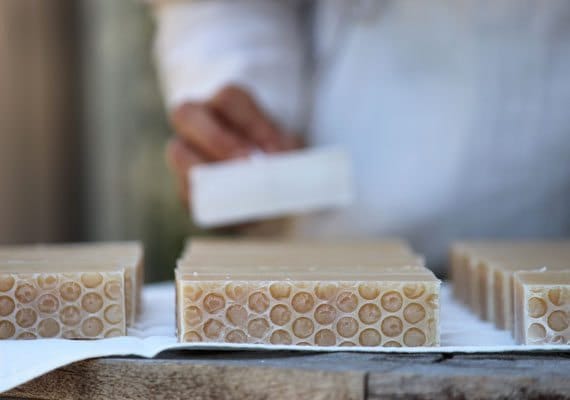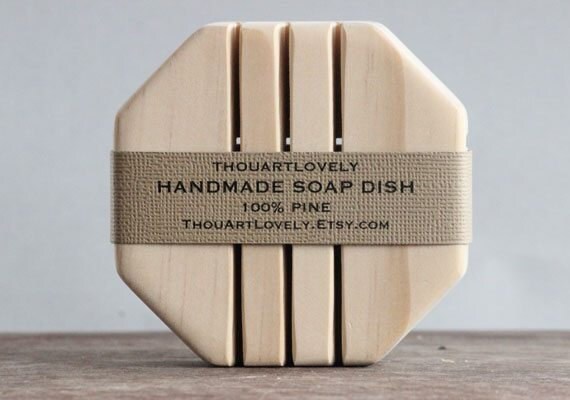 What are your goals for the future? I'd love to continue making soap and exploring new ingredients and botanicals. They say that if you find something good, you stick to it, so maybe just adding a few more special items to the Thou Art Lovely family. I'd also love to use some of the income from my business to fund a well in a less-advantaged country. Knowing that my efforts and the things that I've made have given somebody clean water – that would be really, really wonderful.
All photographs by Thou Art Lovely.