by Julie Schneider
Show off your signature style with colorfully patterned blouses, dresses, and matching sets packed with personality.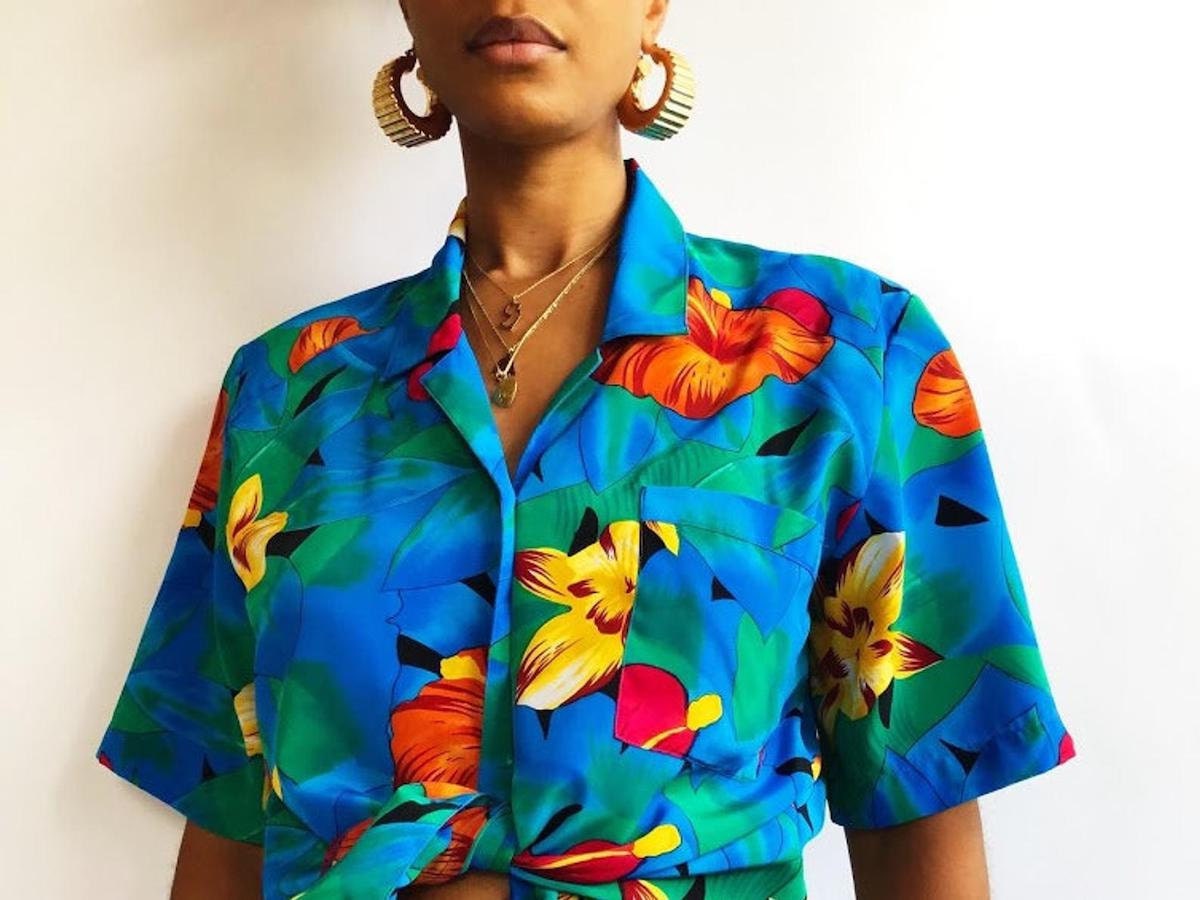 In our Featured Shop series, we shine a light on a standout shop from Etsy's talented seller community, offering readers a behind-the-scenes look at their process and story.
Like many of us lately, Halima Garrett has been holed up at home in sweatshirts and leggings, but with spring in the air, this vintage fashionista is more than ready to turn the sidewalks into her own personal runway. "When I do step out," she says, "I know that nobody is going to be wearing what I'm wearing." A gifted thrifter with a distinctive, decades-spanning signature style, Halima launched vintage clothing shop Threads of Habit in 2015, inspired by the bold patterns and vibrant hues that line her own closet. Over the years, Halima has honed her eye by combing through thrift shops and estate sales, hunting for storied pieces that pop with personality. "Colorful prints? That's my happy place," she says.
Shop the Threads of Habit collection
Today, Halima's collection features a treasure trove of floral maxi dresses and breezy blouses perfect for park strolls, and playful two-piece sets that offer double the pattern-mixing possibilities. For the New Jersey-based creative, fun, eye-catching fashion and self-expression are top priorities. The fact that keeping these garments in circulation benefits the planet by reducing textile waste? That's the cherry on top. "I've been doing this since before sustainable fashion was a buzzword. It's just what I do," she says. "And it just so happens that it's helping the environment at the same time."
Read on to discover Halima's approach to crafting a personal style—then shop the Threads of Habit collection.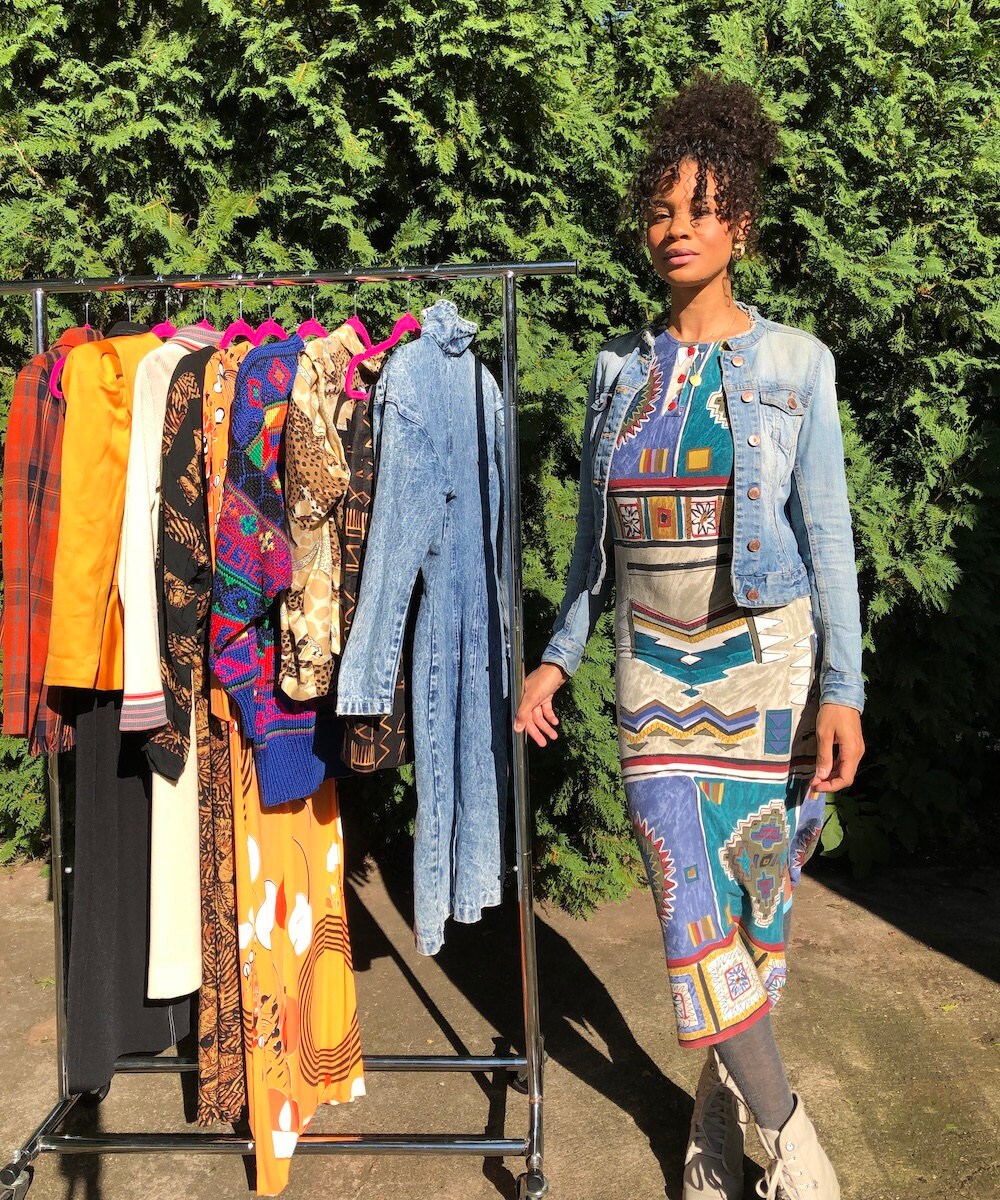 Tell us about yourself. What inspired you to start a vintage shop?
My grandmother had a thrift shop in the late nineties when I was a kid, and I used to go through the donations to see if there were things that I wanted for myself. That's how I started to like vintage and secondhand fashion.
When I moved to Brooklyn after college, I started thrifting for myself. I was on a budget, so finding cool things at the thrift shops became a habit for me. That's how Threads of Habit started—and that's how the name came about, too.
How do you describe the styles that Threads of Habit stocks? 
I have a good mix of clothes from the '60s to the '90s. I really love colors and prints. They just don't make pieces like that anymore: the flower power and psychedelic prints, the mod pieces. I get so excited when I find them. I stick to what I love and what pieces speak to me. I'm a one-woman shop, so it's really coming from my eye, my style, and my heart.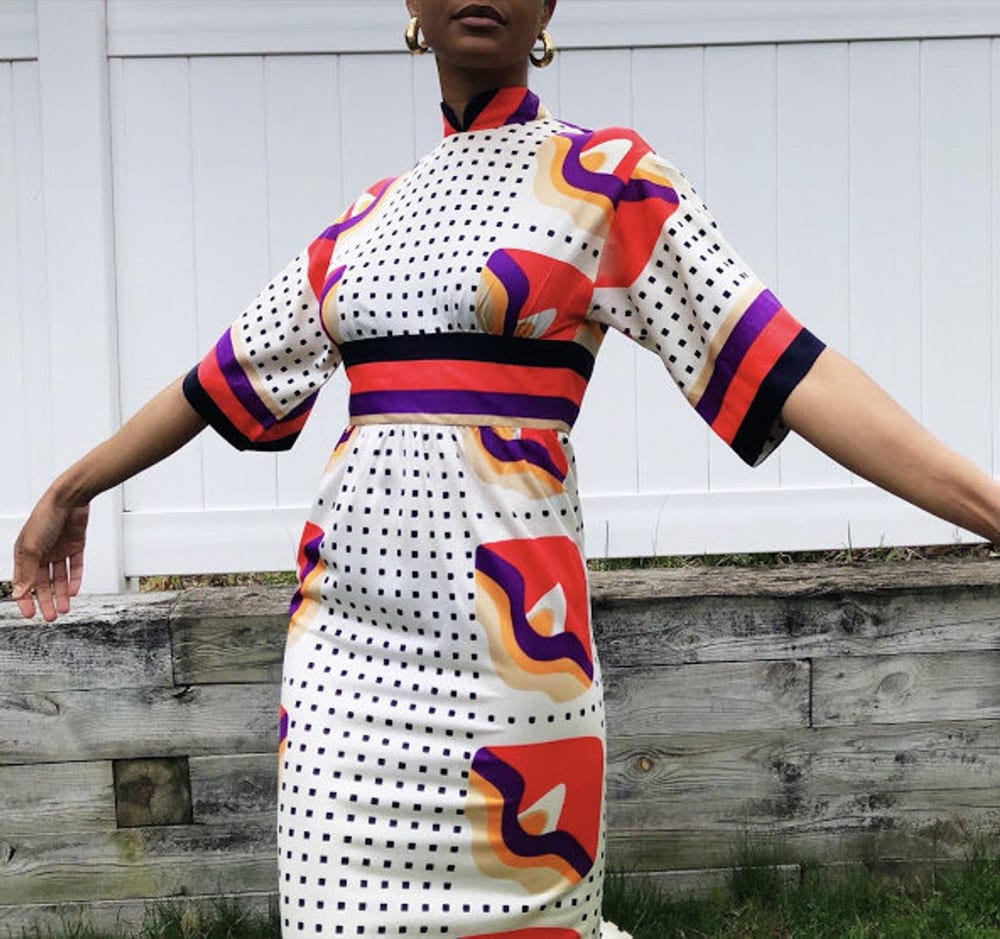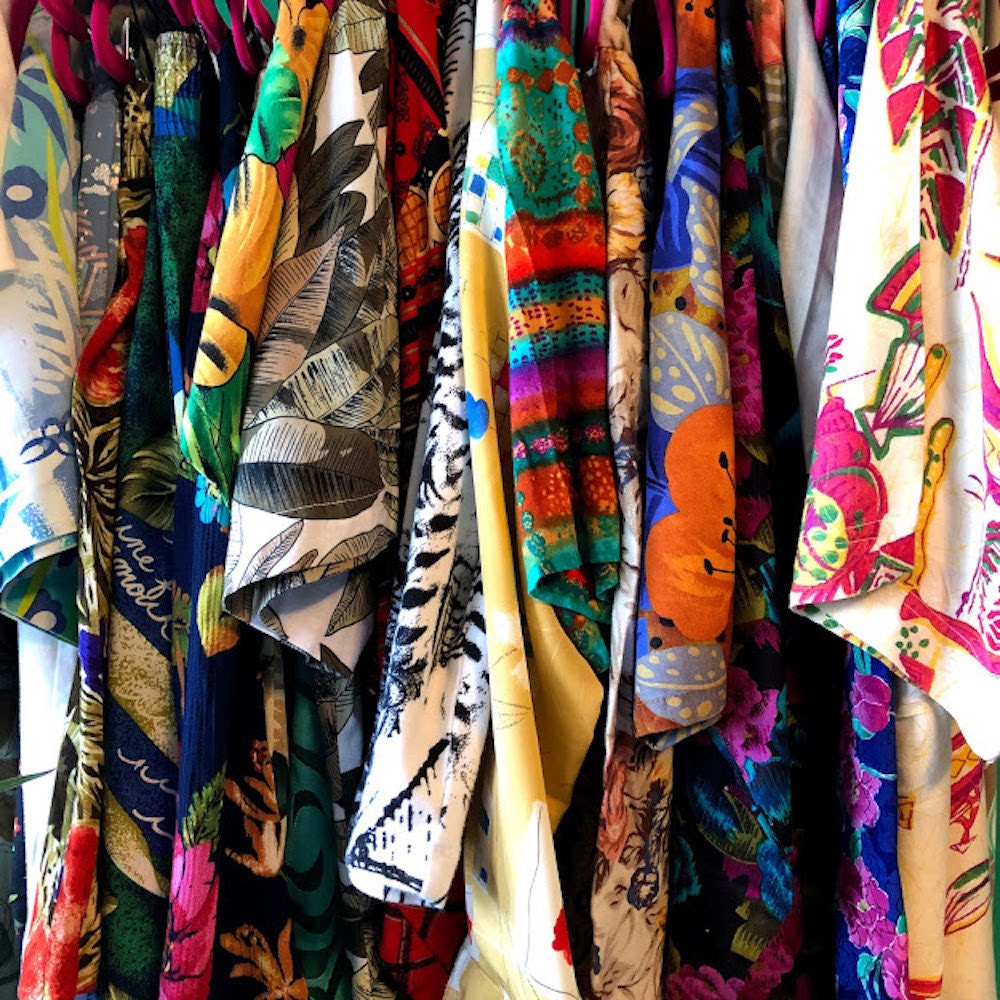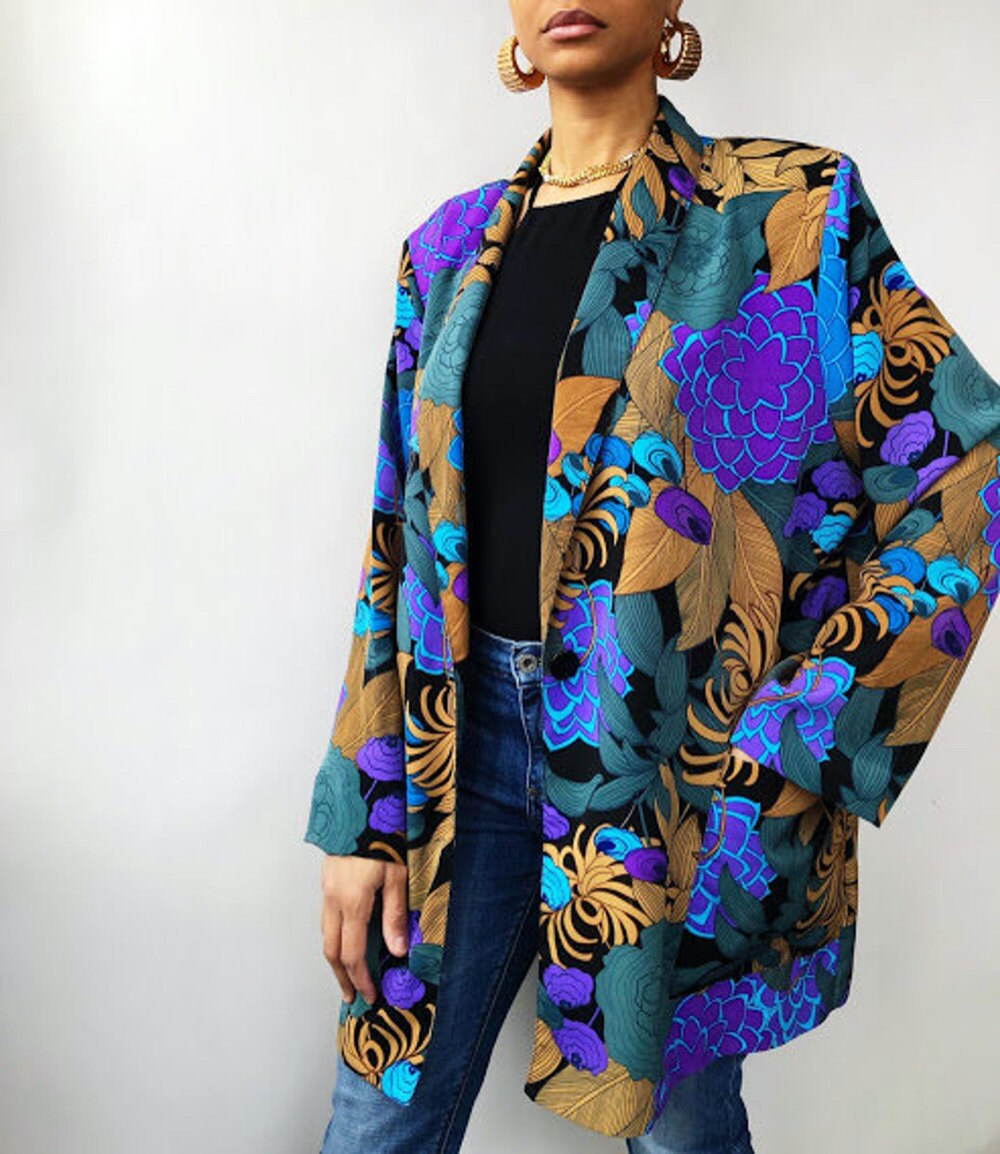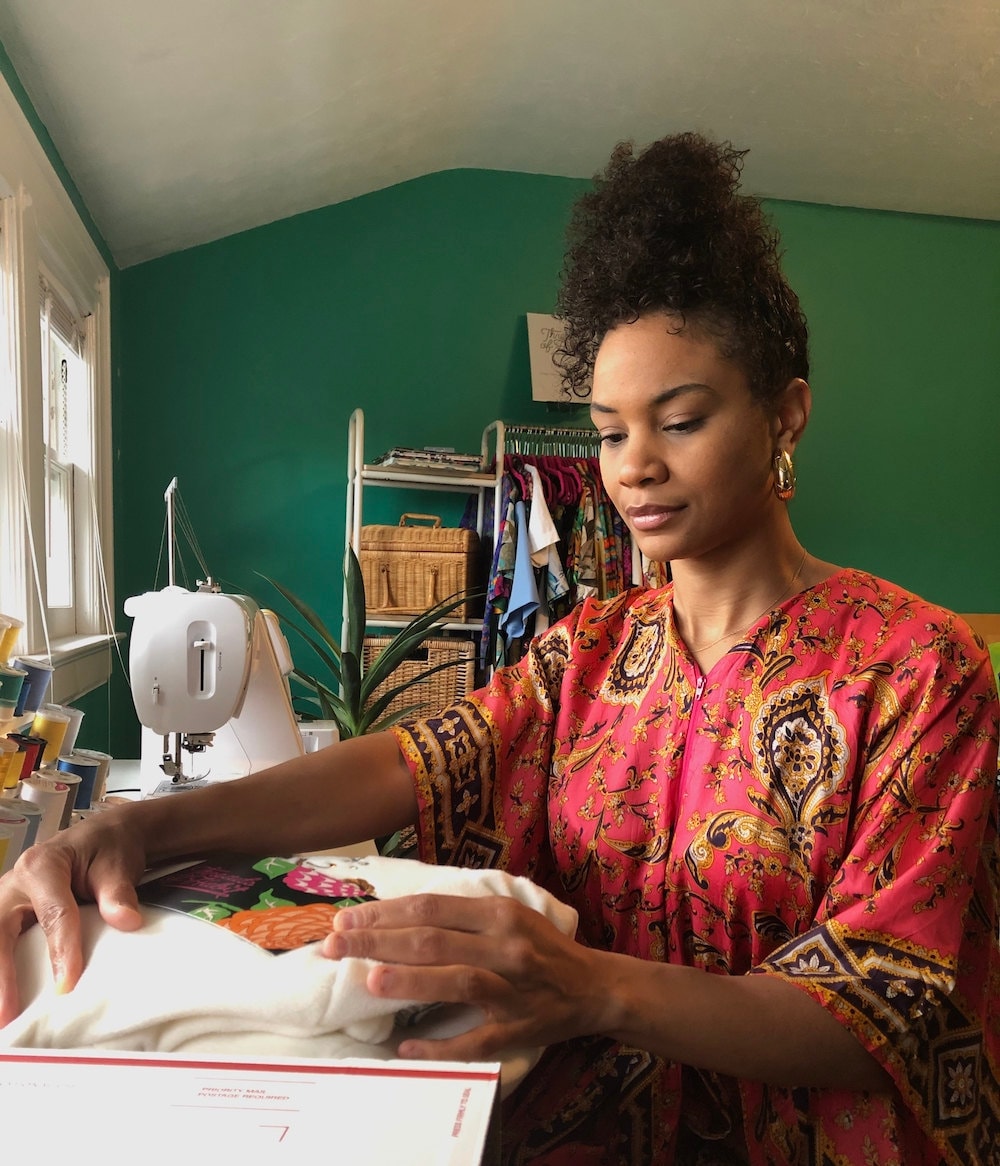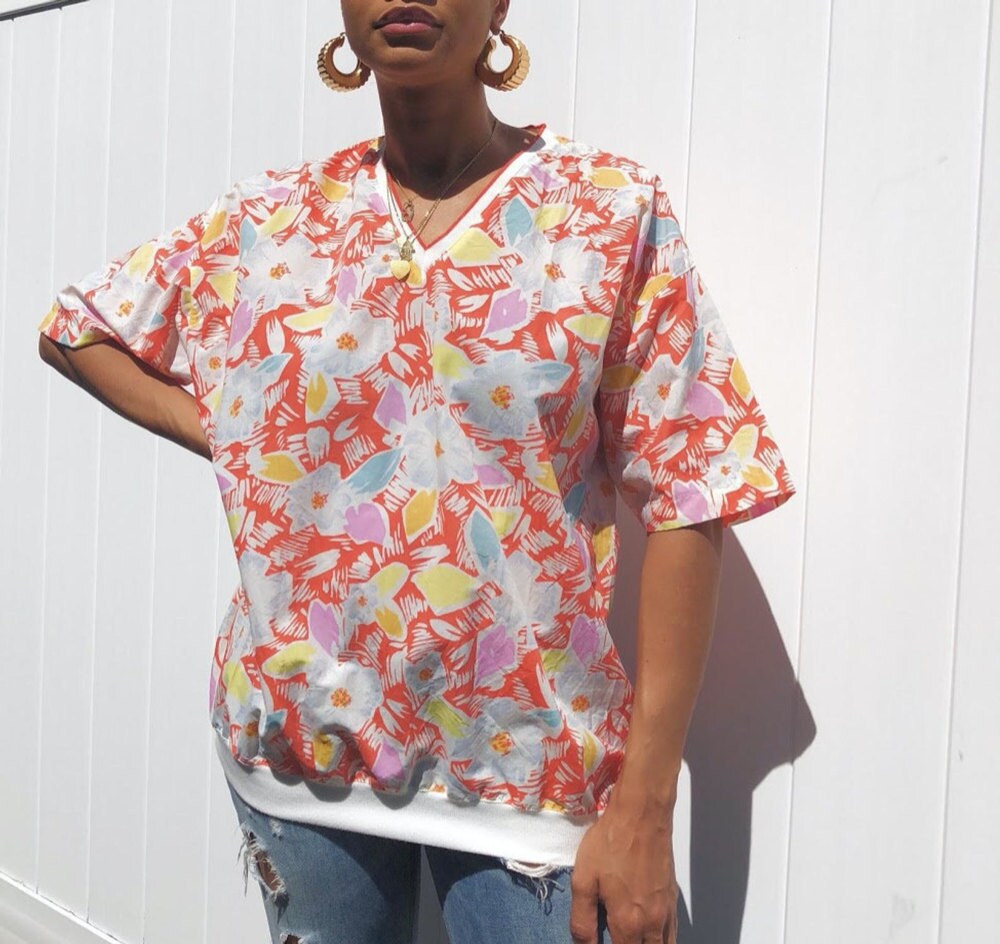 What draws you to super-vibrant colors and prints?
It's kind of like when you see an amazing piece of art you've never seen before. I look at fabric in the same way, like, "Look how this came together. Look how this designer made this!" I love two-pieces and jumpsuits in a crazy, all-over print. Those are my favorite things to find and bring to my customers.
What are some of your favorite pieces in your shop right now? 
The '70s Herman Philips rainbow striped top. It's made with a terry cloth material and it's just really cool. I got it at an estate sale. After doing a little bit of research, I saw that it was originally from a store in Brooklyn and I found a very old picture of the storefront from the '60s or '70s. Knowing the history helps me appreciate it even more. I also love the Ruth Norman caftans. They're so fun and flowy and comfortable. You can just throw one on with some boots or sandals and that's all you need.
Then there's the The Mardi Mode shirt. The print on this top is really whimsical and dreamy. When I picked it up, I was like, "Oh my God, this is just so beautiful." Some of these prints that they made back in the day are really like works of art.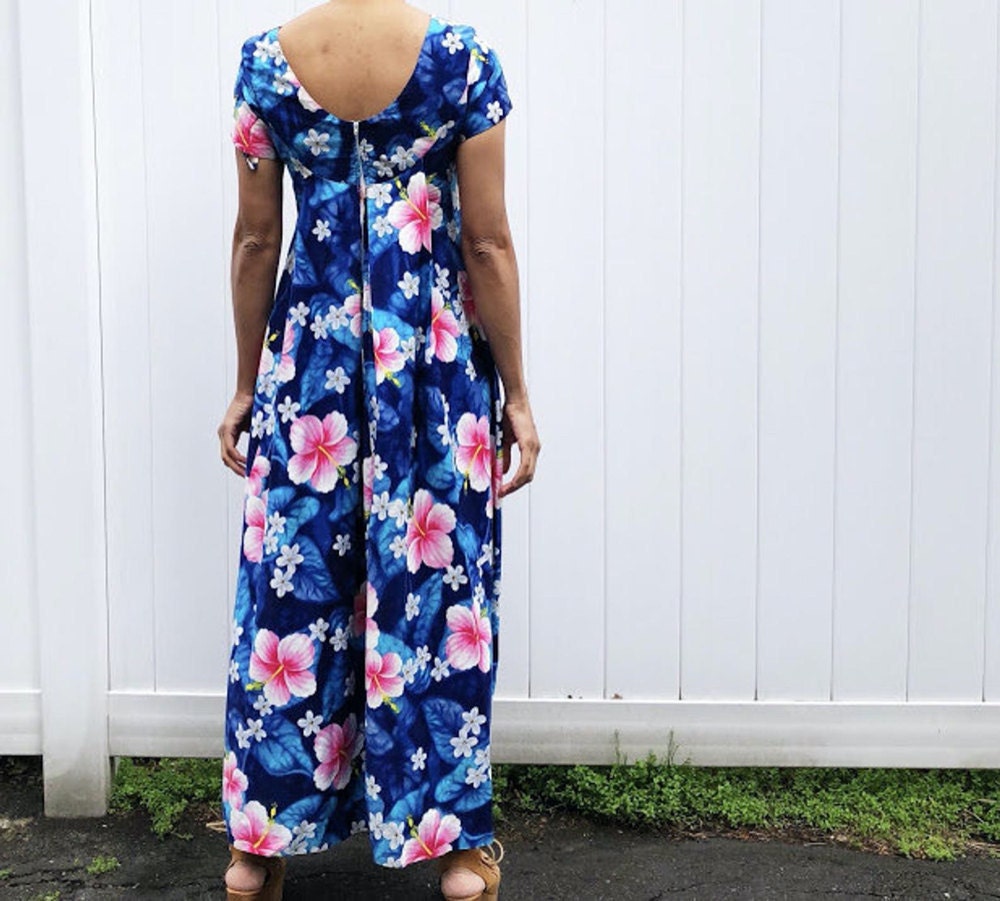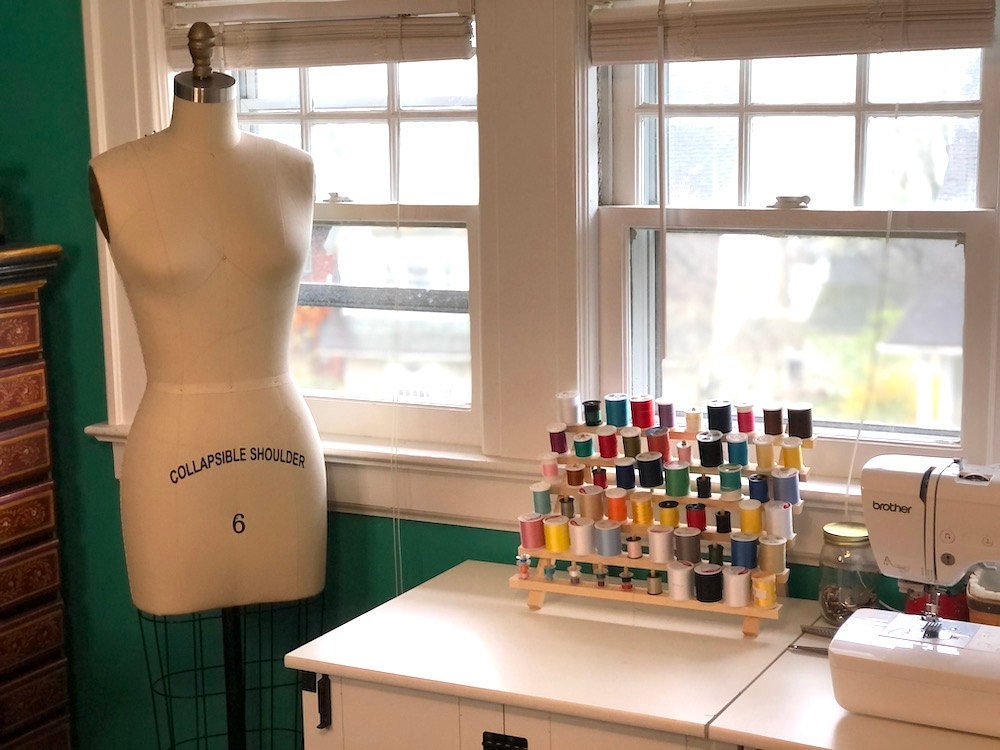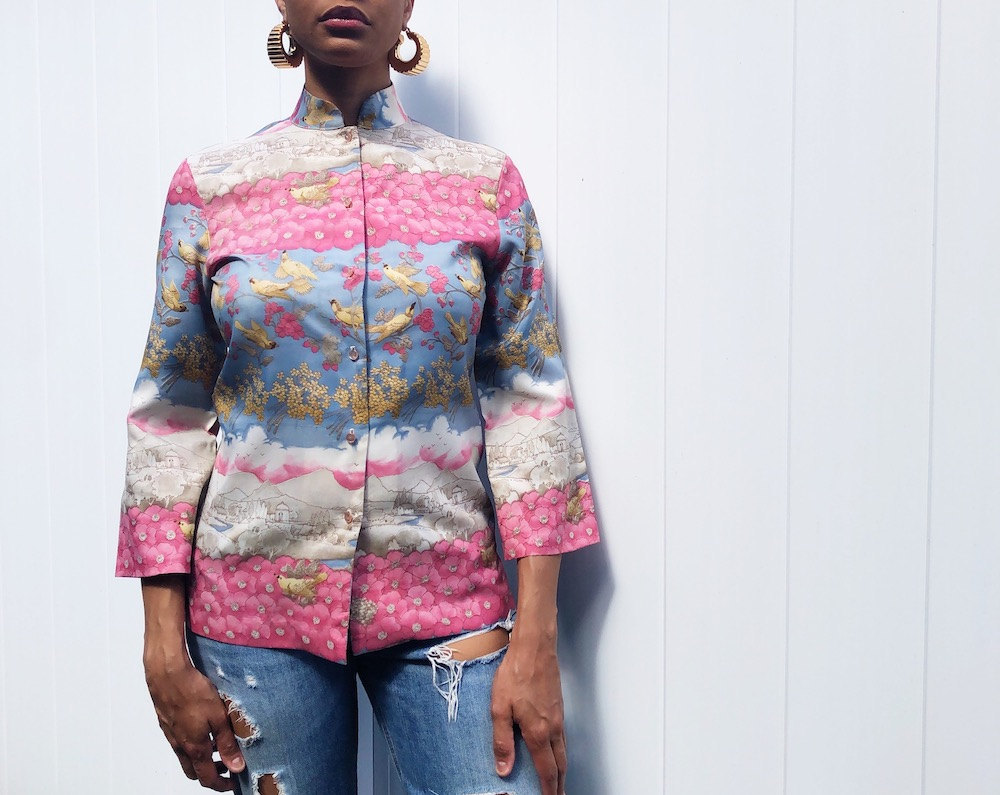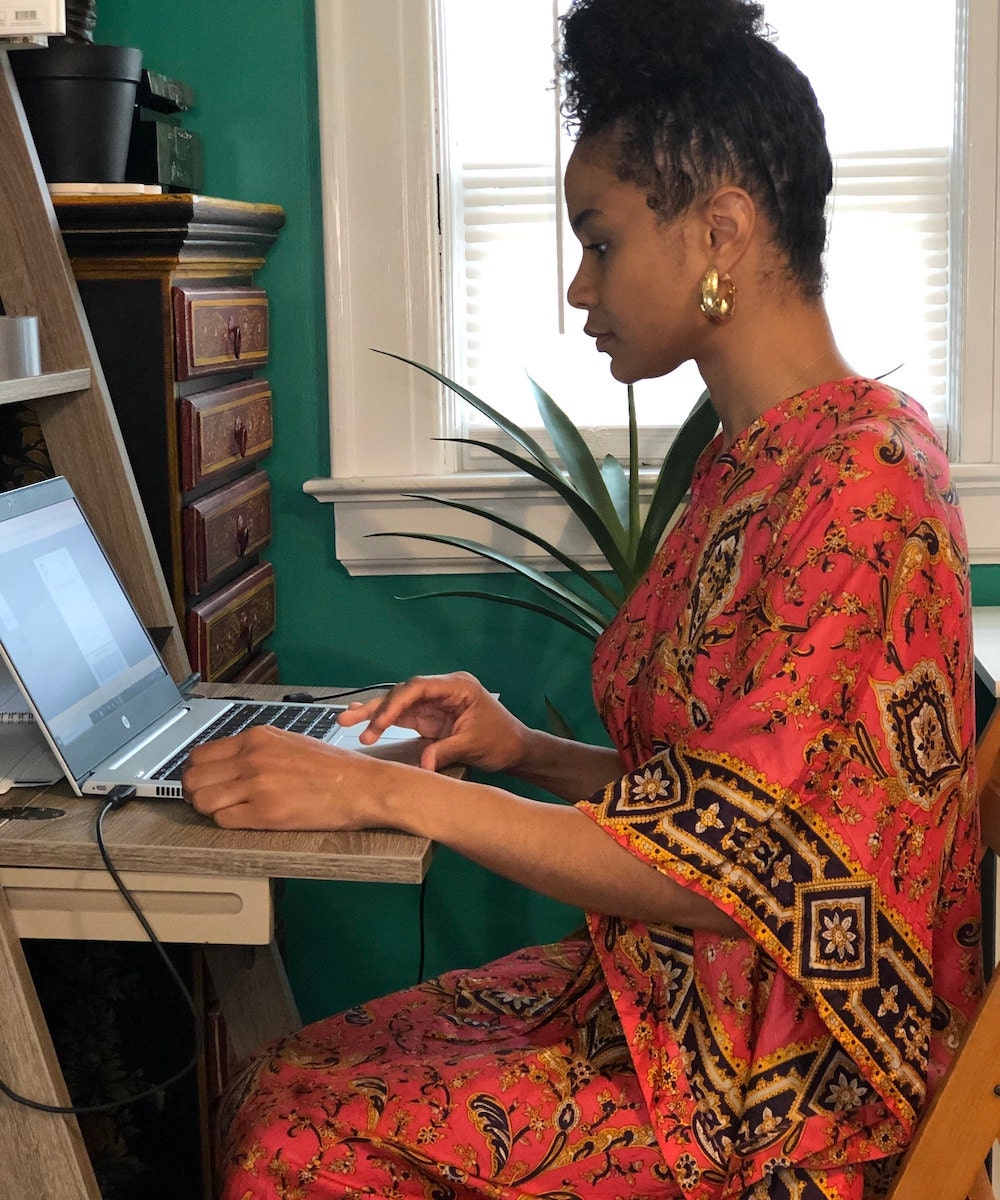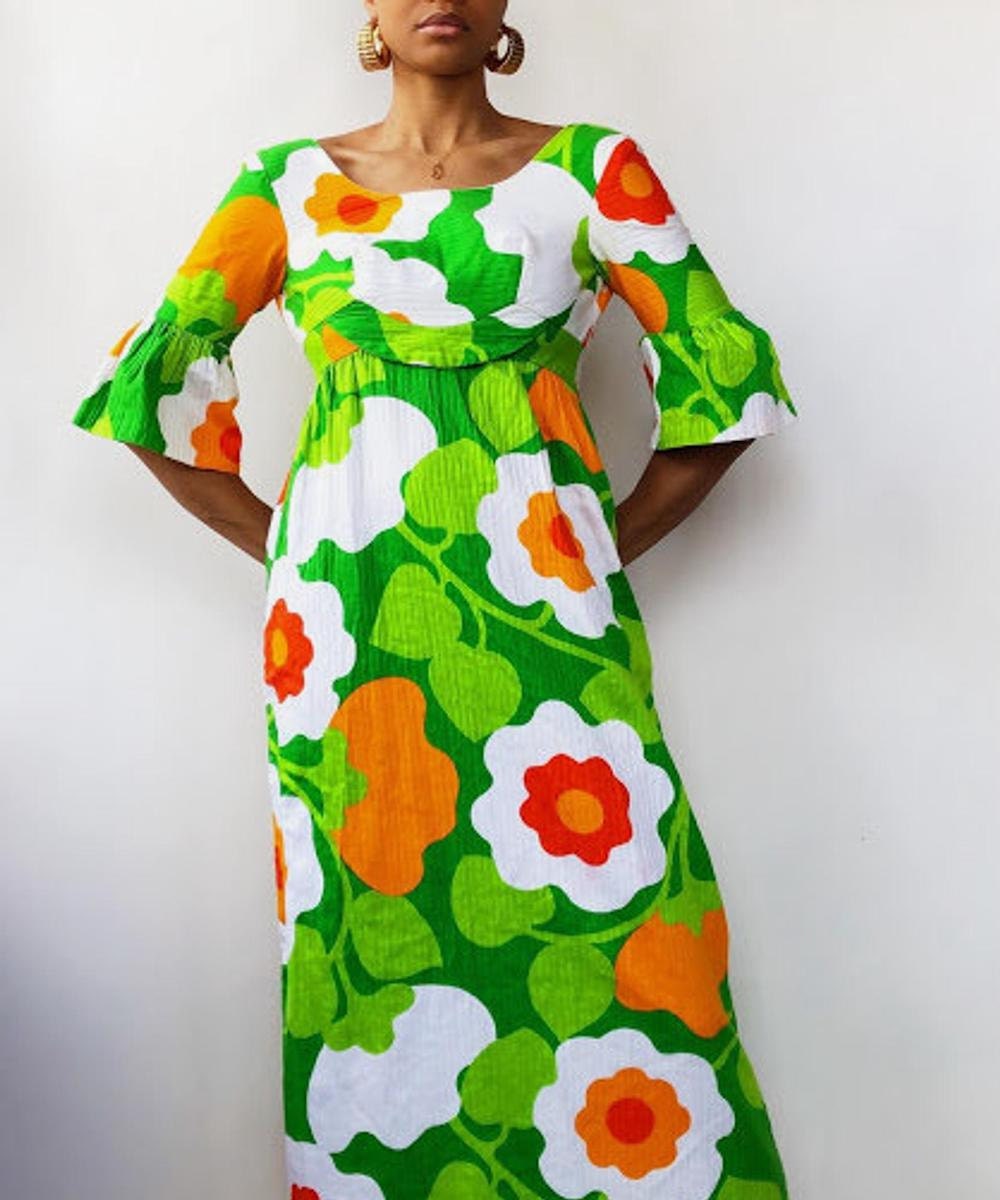 How do you use vintage pieces to create a personal style?
I think with vintage, it's whatever speaks to you. What do you like about the garment? Do you like the embroidery? The materials? What does the print say to you? For me, it comes all back to my eye and how colors come together. So, if you have, maybe, two prints that have similar color schemes or a similar style, those two can come together in a look. 
Any specific pro tips for beginners?
A simple thing to do is to take whatever vintage piece speaks to you and mix it in with your modern clothes. Everyone probably has jeans and a white T-shirt that you can throw together with a bold vintage piece to start. Then, once you build your closet and as your eye gets stronger, you'll be able to pull out colors and see how things can fit together. Mixing prints is a lot of fun, too.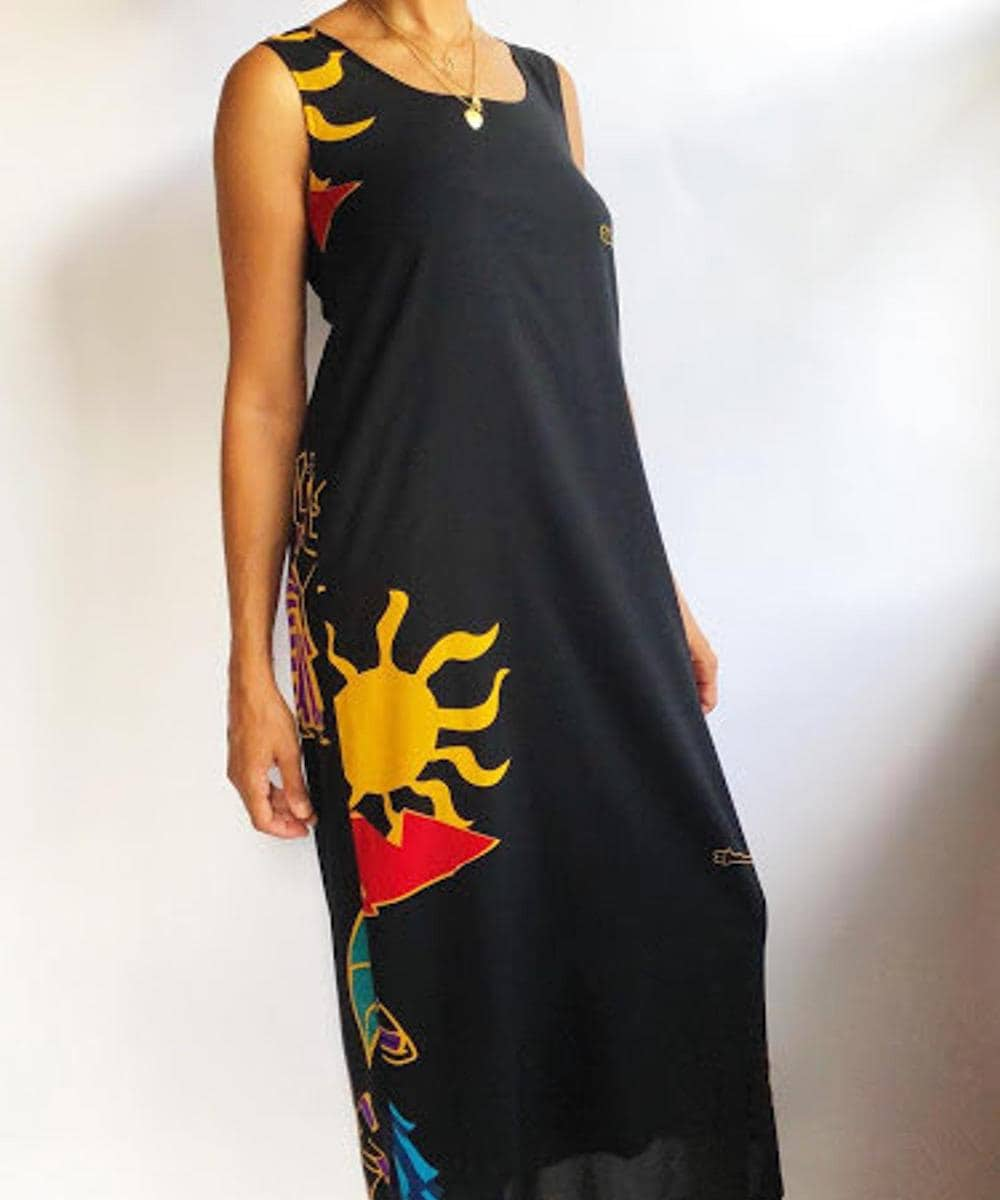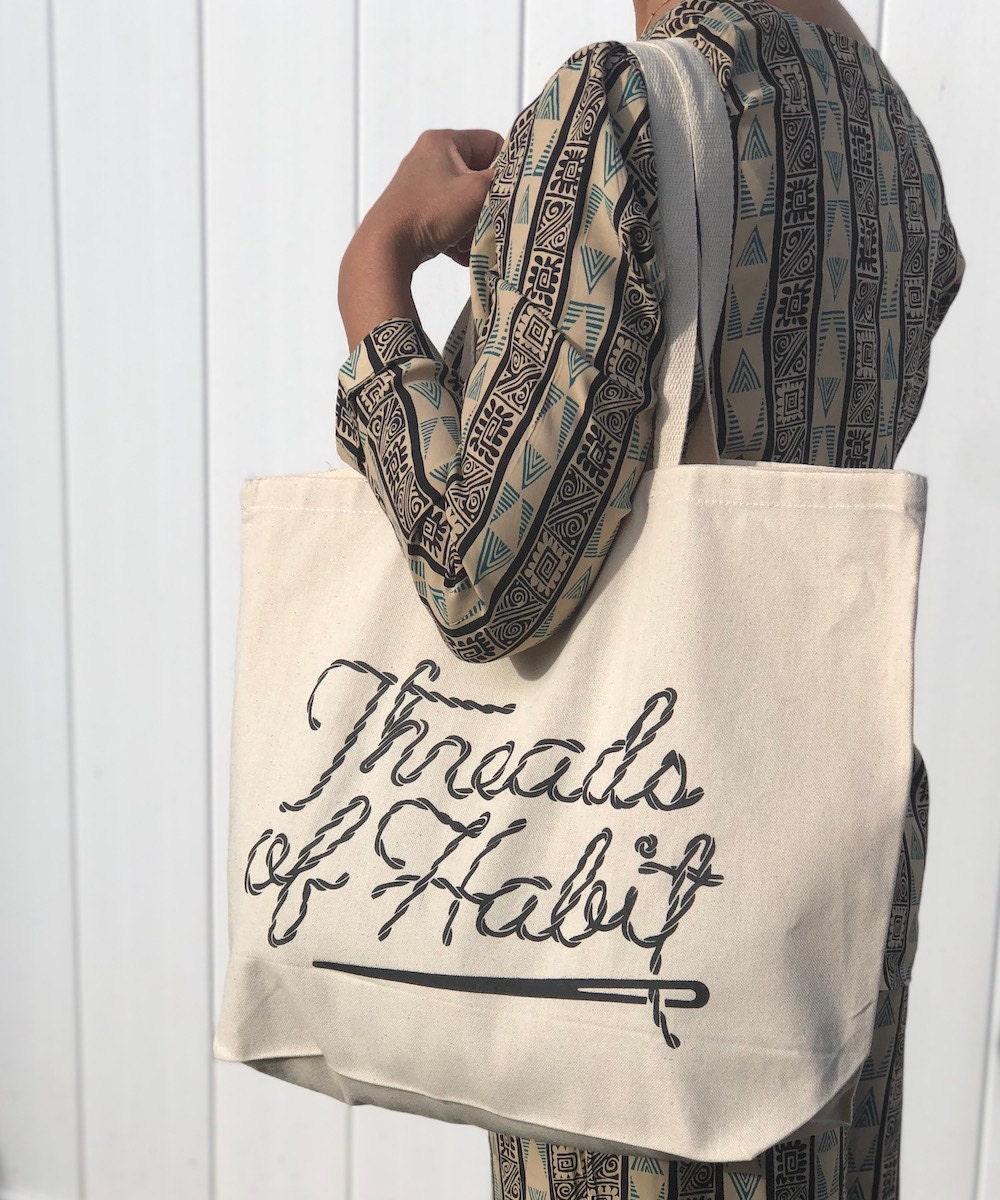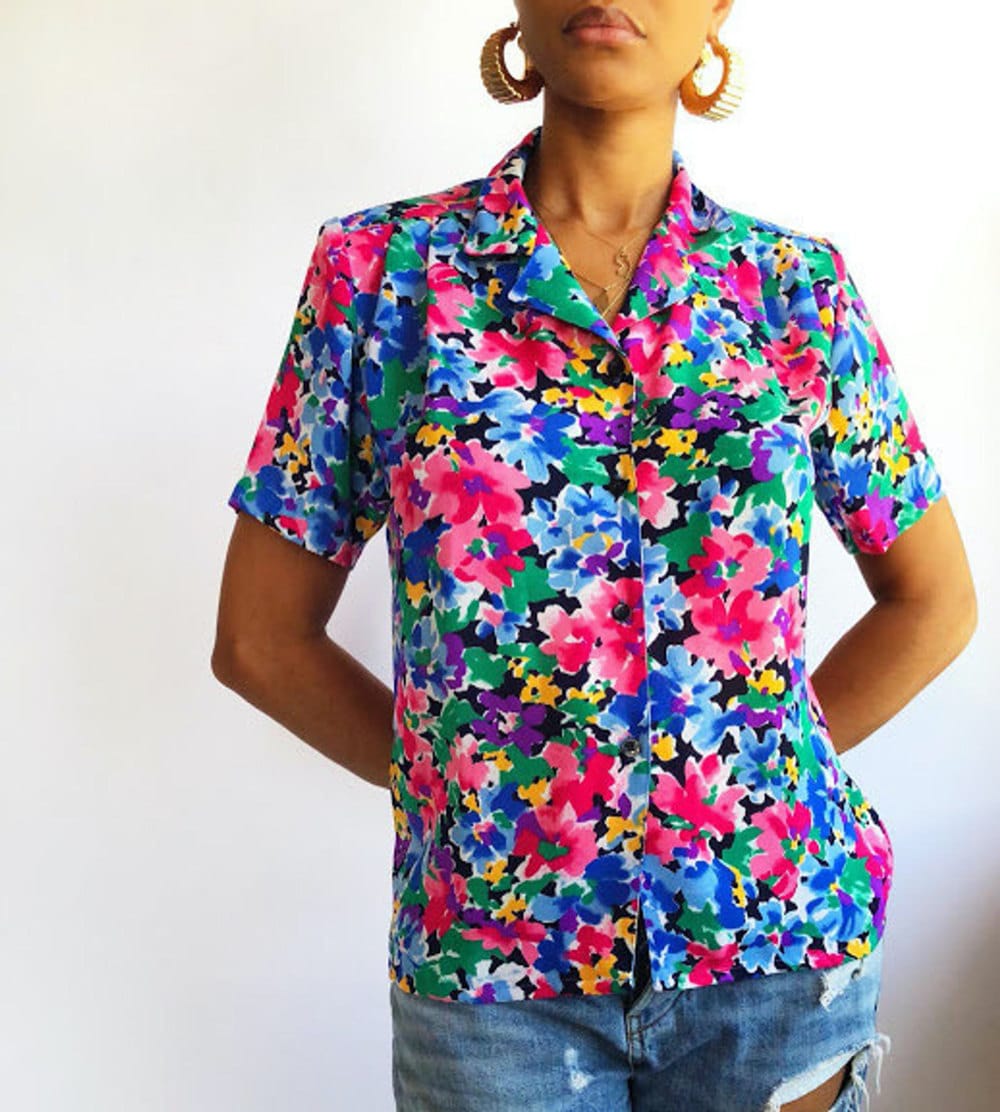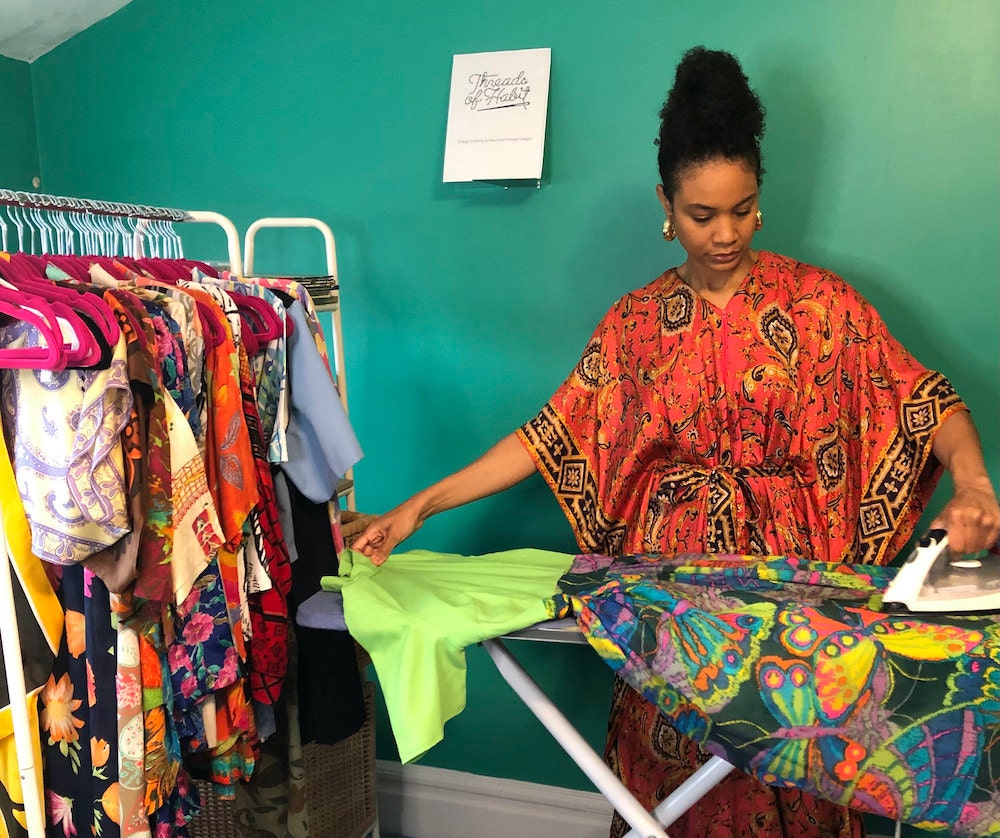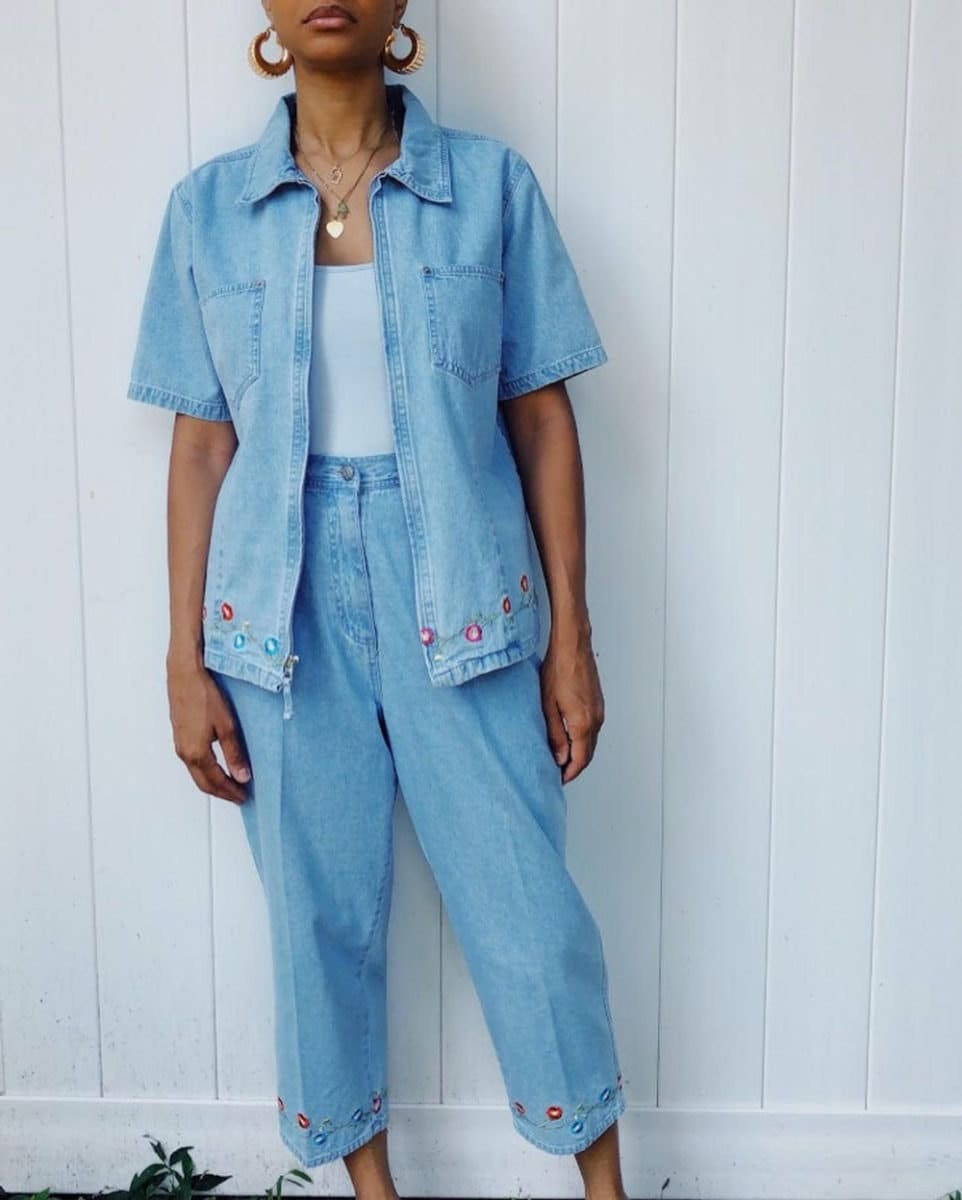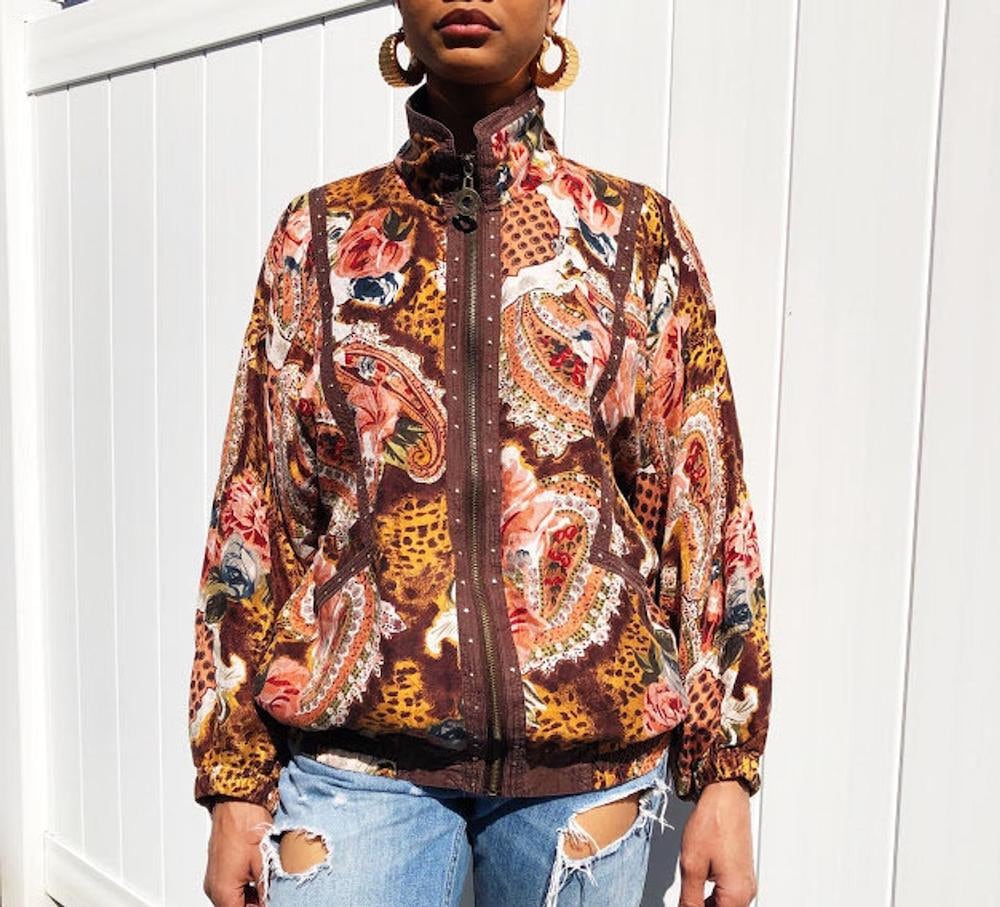 From unearthing vintage treasures to listing them in your shop, what are the steps in your process? 
I go to estate sales and thrift shops and a few warehouses where you can handpick your own vintage. After I source the pieces, I'll wash them and prepare them to be modeled or reworked. One of my hobbies is to upcycle older finds to make them a little cooler. Let's say I bought something for the print, but I'm not a fan of the silhouette. I'll take it and do what I think needs to be done to it. So, things will either go into a "to-be-reworked" pile or "to-be-sold," or "to-keep-for-myself."
What draws your customers to vintage clothing?
I don't think my customers are necessarily like, "Oh, I need to wear vintage." They just see what they like and they purchase it. Like the girl who bought an orange beaded '90s Scala dress from my shop to wear to prom. I don't think she was looking particularly for a vintage dress, but she saw one that spoke to her. I think my shop helps open up people's eyes to what vintage can be.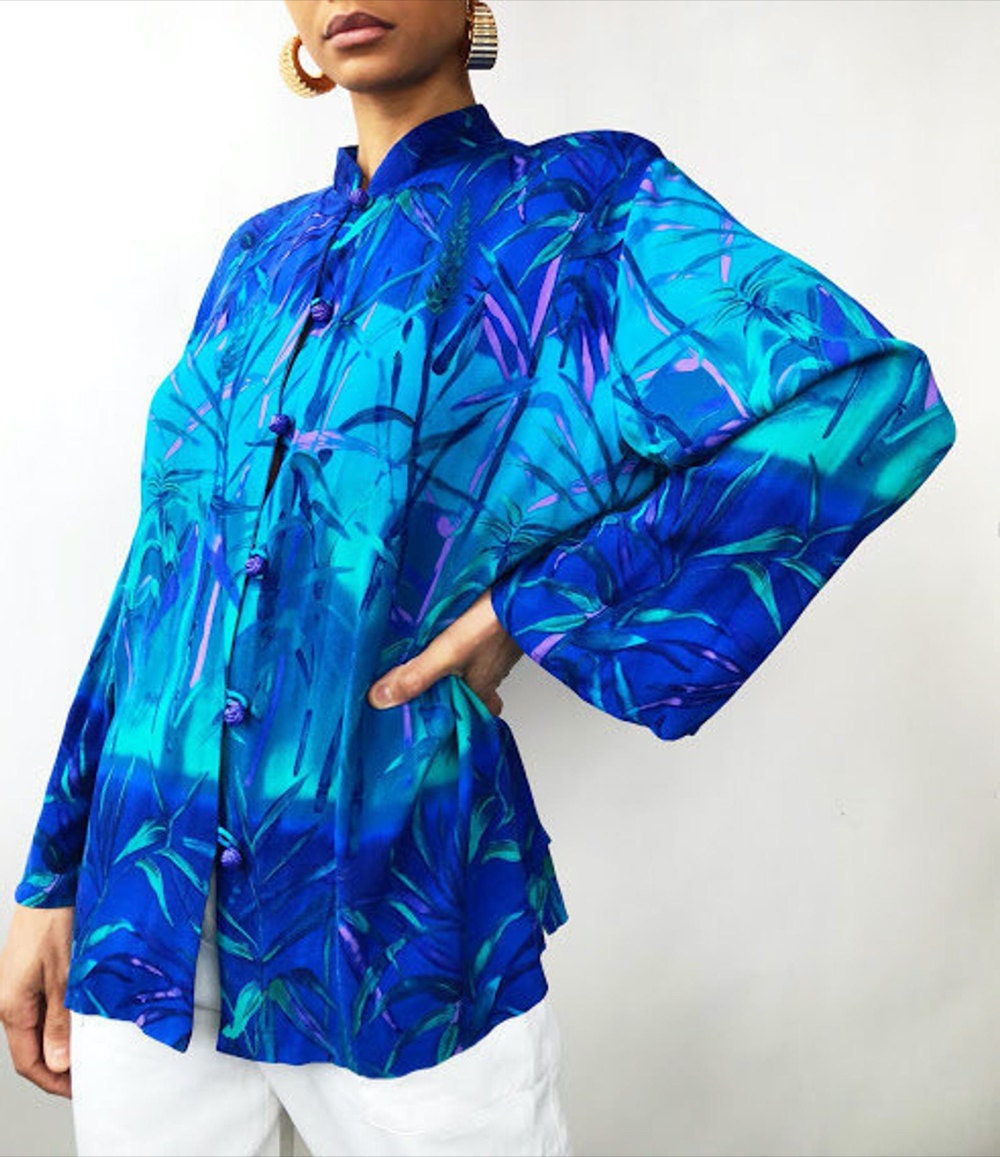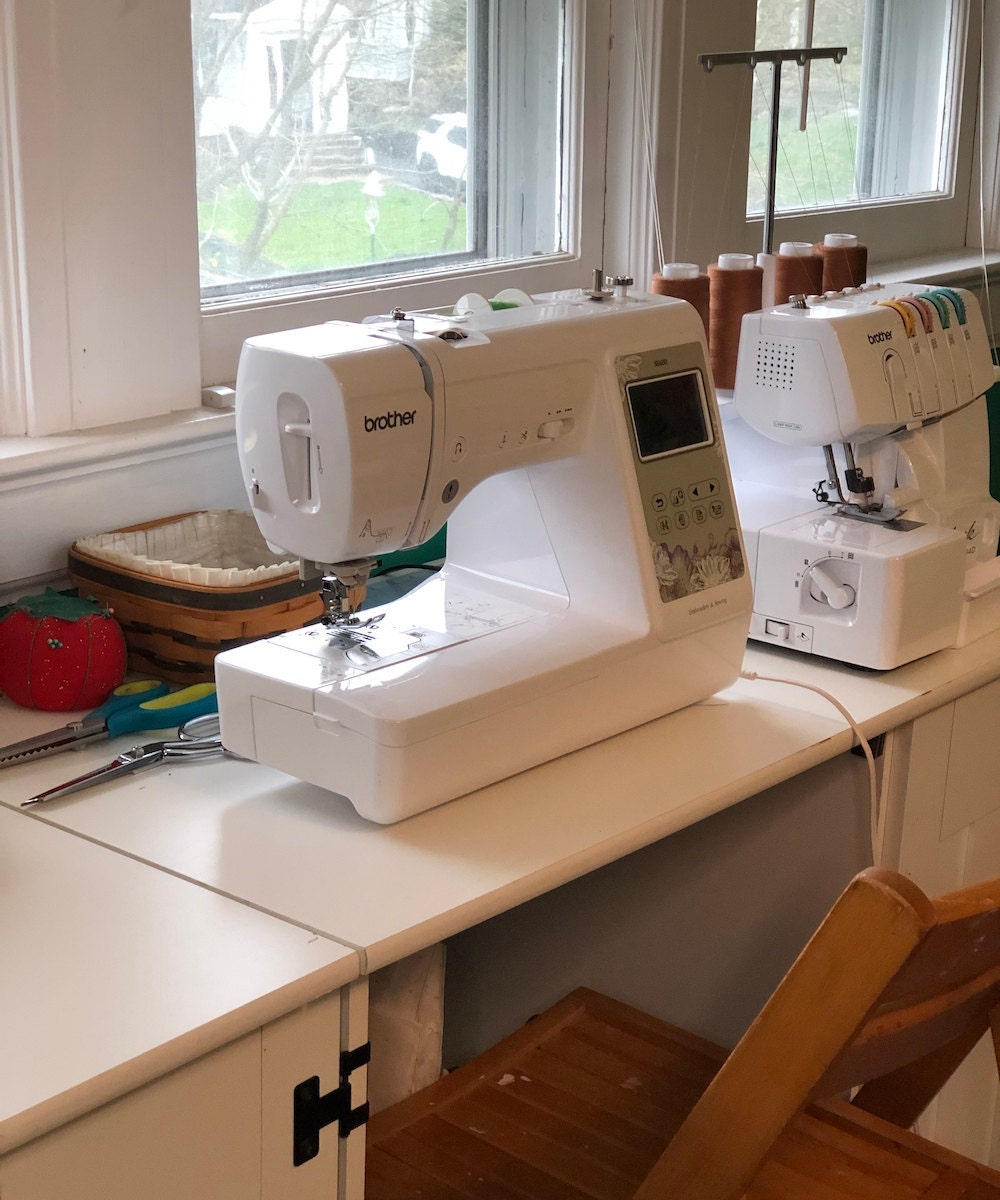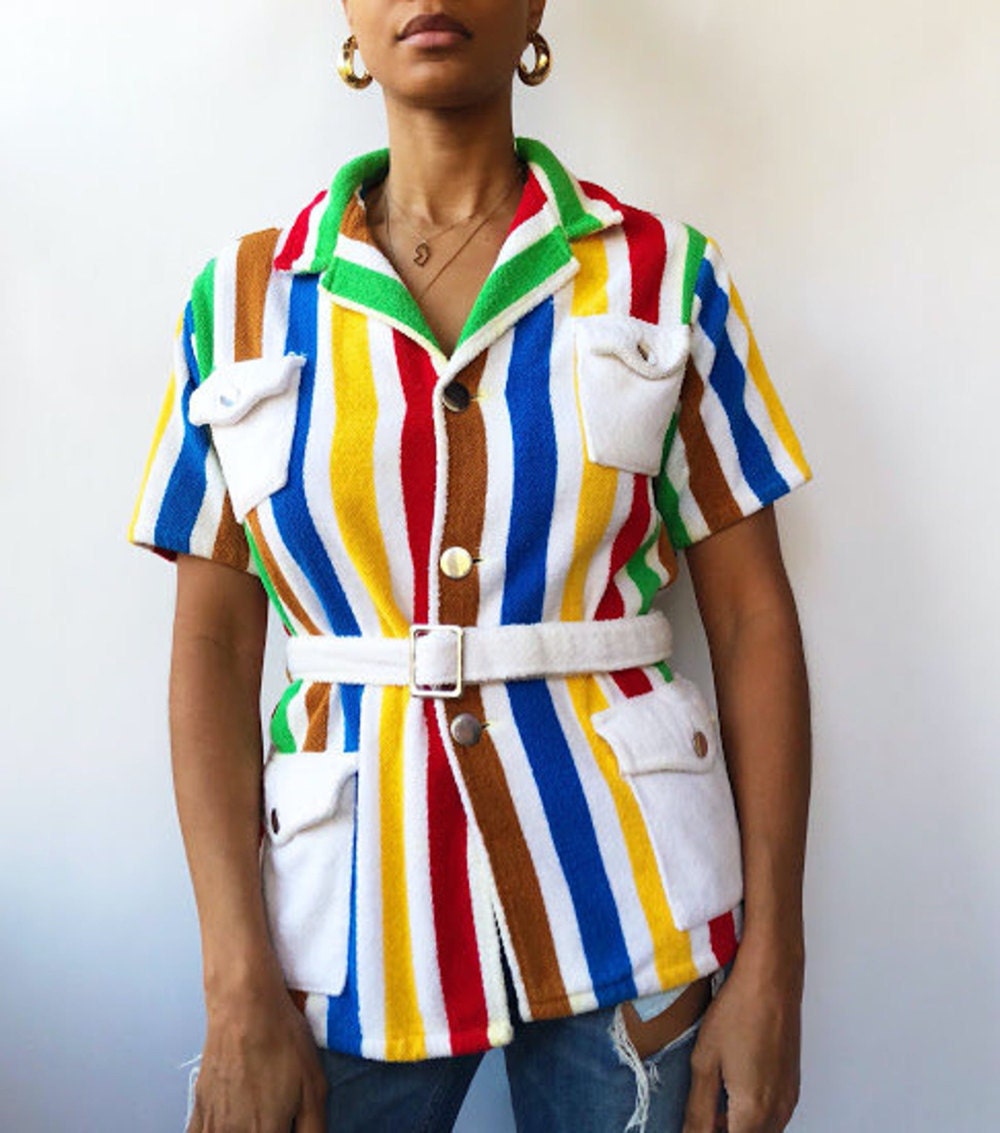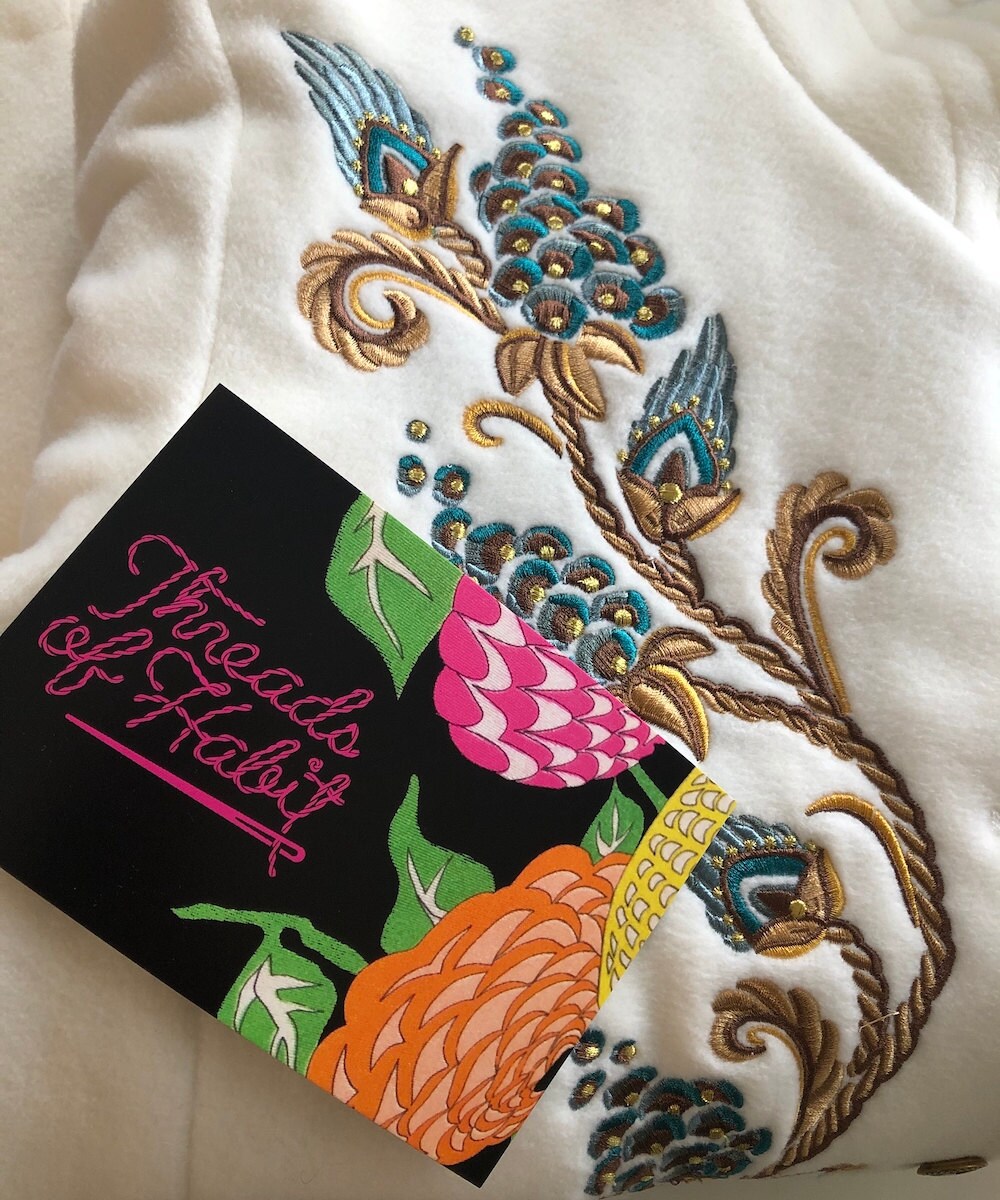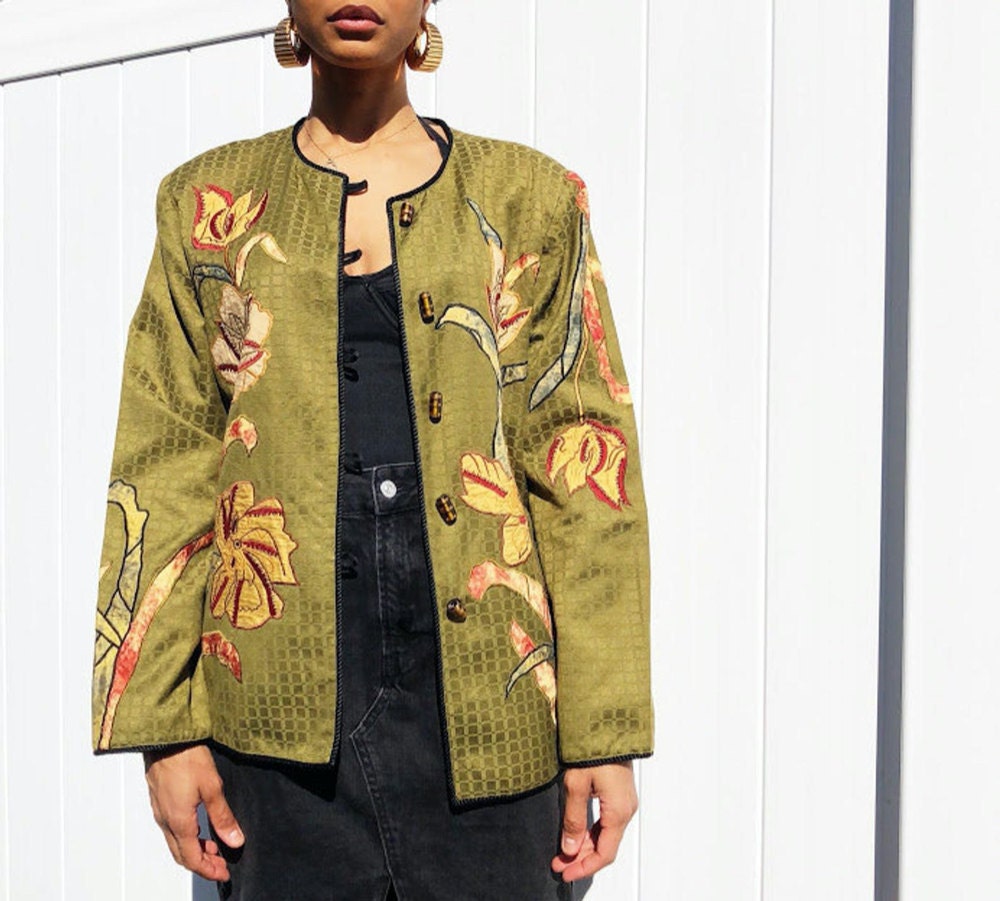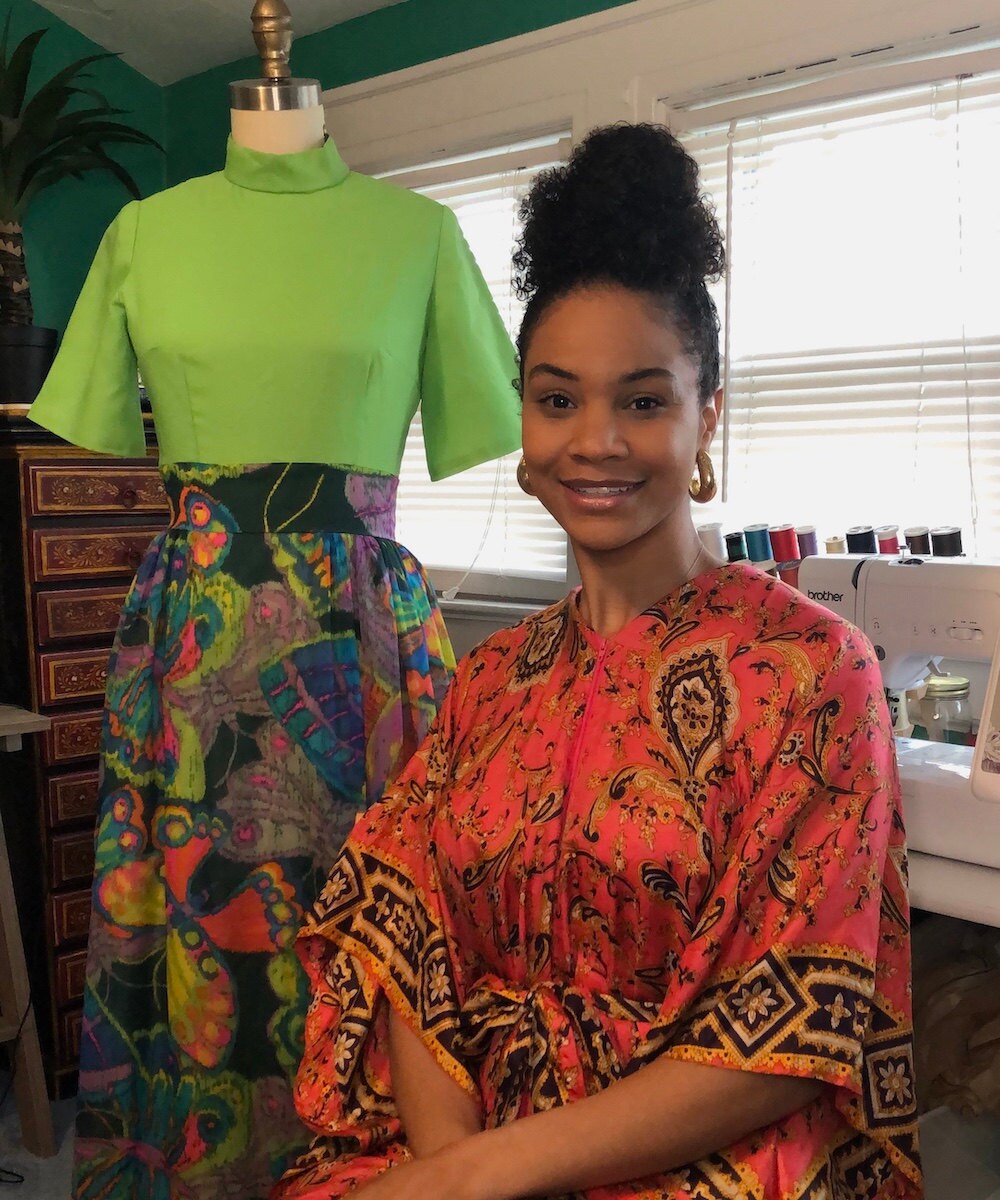 Why is sustainable style important to you? 
After watching The True Cost, a documentary about how fast fashion is basically destroying the planet—the pollution and the effects on landfills—I was like, "I see why everyone is up in arms about these fast fashion brands." So, I try to bring awareness to these issues whenever I can. I did ReFashion Week recently, which was all about refashioning items. We have so much stuff already. Do we really need to be buying so much more new clothing? 
What tips do you have for taking care of vintage clothing? 
A lot of my pieces are machine washable, like the ones from the '90s. But some of the older pieces you might need to hand wash. You can use Woolite and then let them air dry. I also use a spot treatment made with equal parts vinegar, water, and dish soap. Remember, this is your piece now; you've got to take care of it. And it's my hope that people cherish these pieces for a long time.
Follow Threads of Habit on Instagram.
Photography courtesy of Threads of Habit.