This Singapore-based jewelry designer creates fun, face-framing accessories perfect for showing off some personality and elevating your everyday look.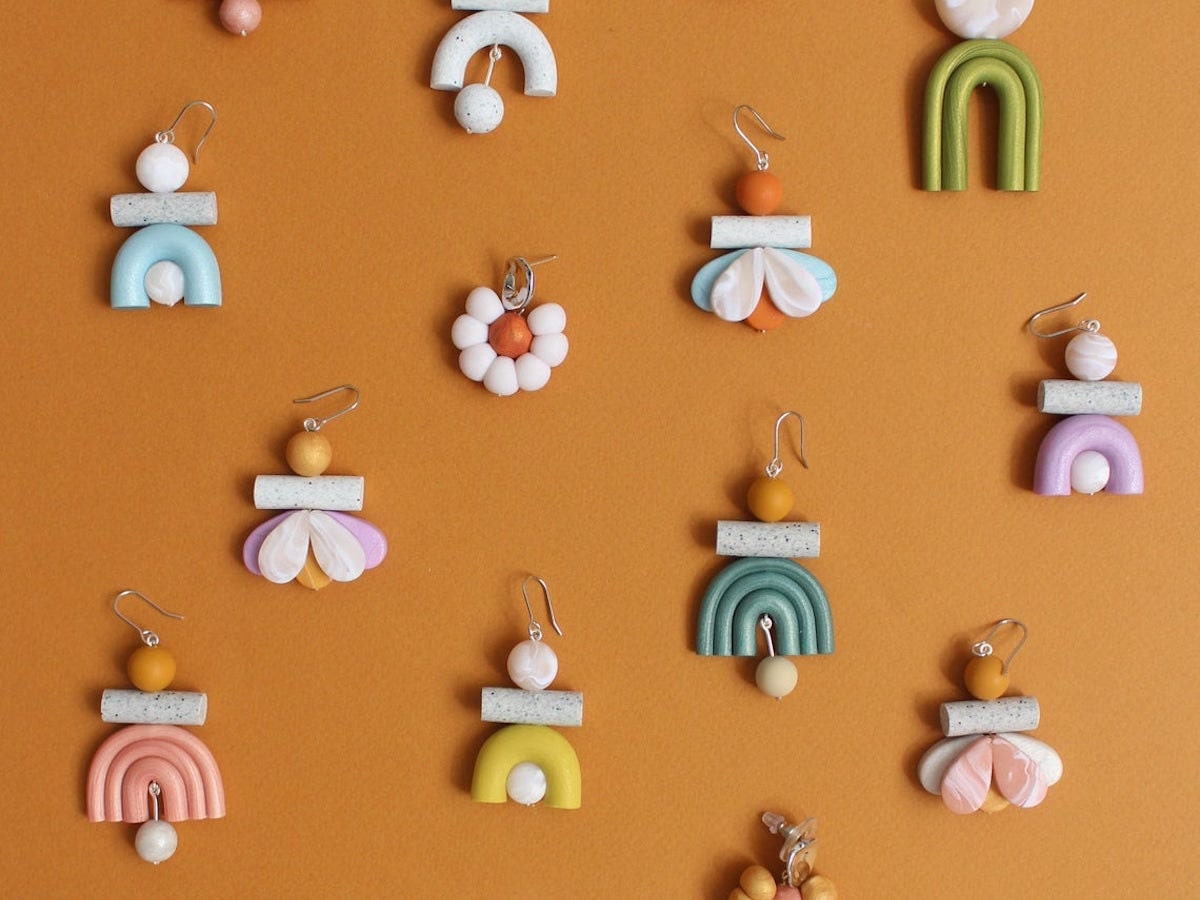 In our Featured Shop series, we shine a light on a standout shop from Etsy's talented seller community, offering readers a behind-the-scenes look at their process and story.
You might not suspect that Jessica Jasmine, the one-woman force behind TSUNJA, didn't wear jewelry until she began making it herself. But once the Singapore-based designer began experimenting with creating her own sculptural statement pieces to add dimension and fun to everyday outfits, she quickly fell in love—particularly with earrings, which are at the heart of the TSUNJA line. "Earrings are special because they're so close to your face, and they're the first thing people see," Jessica explains, making them even more key to self-expression in our current world of video catch-ups and virtual fetes. "They're definitely something that people use to show their personality."
Jessica's chunky beaded hoops and face-framing, oversized danglers feature a gorgeous mix of hard and soft materials, organic shapes, and a distinctive color palette that effortlessly blends vivid primary hues with earthy pastels. The result? A contemporary collection of versatile pieces perfect for everyone from avant-garde accessorizers to those trying out a bolder look for the first time. "I always love seeing how my customers style my pieces," Jessica says. "With colorful clothes, simple clothes, summer dresses—whatever the look, it always works!"
Read on to learn more about Jessica's inspiration and her top picks for gifts, then shop the TSUNJA collection.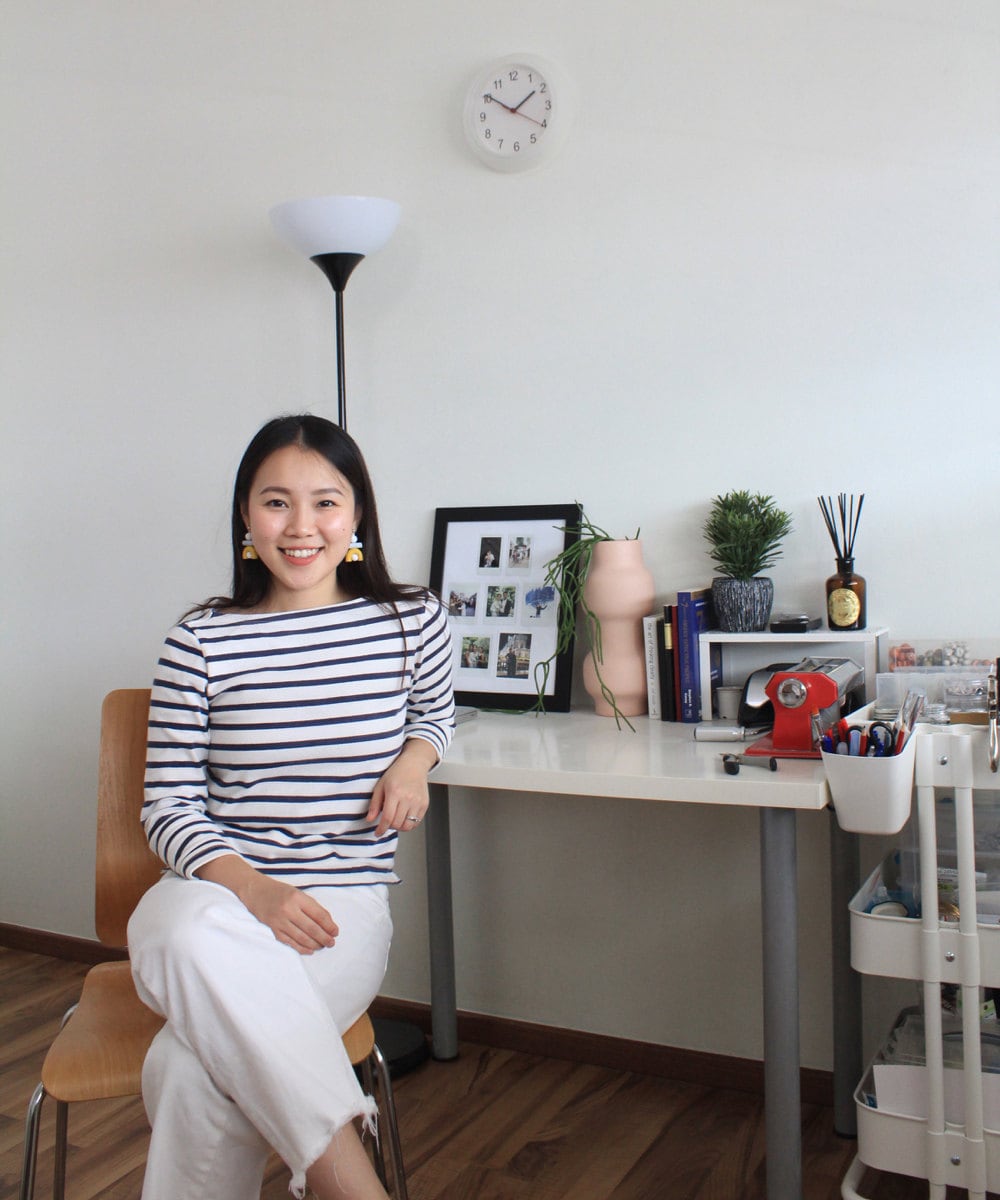 How would you describe your aesthetic?
Very quirky and colorful. Before I made my own jewelry, I used to struggle with color. But once I started designing my own pieces and saw how interesting it is, it became easier for me to work with color and shapes. 
What are some of your best-selling pieces?
At the moment, it's my abstract asymmetrical earrings, which were one of my very first designs. My customers really seem to love the bright-colored clay, which pairs well with simpler wardrobes. The Perla earrings, one of my latest designs, are also very popular. Even though they're two very different styles, people often buy them both at the same time.
Have your customers still been wearing statement pieces even while staying at home more these days?
Yes, definitely! People crave dressing up, and earrings are the easiest way for people to show their style through video calls and virtual meetings. My jewelry is also very lightweight, which is extra important because it's accessible and easy to wear.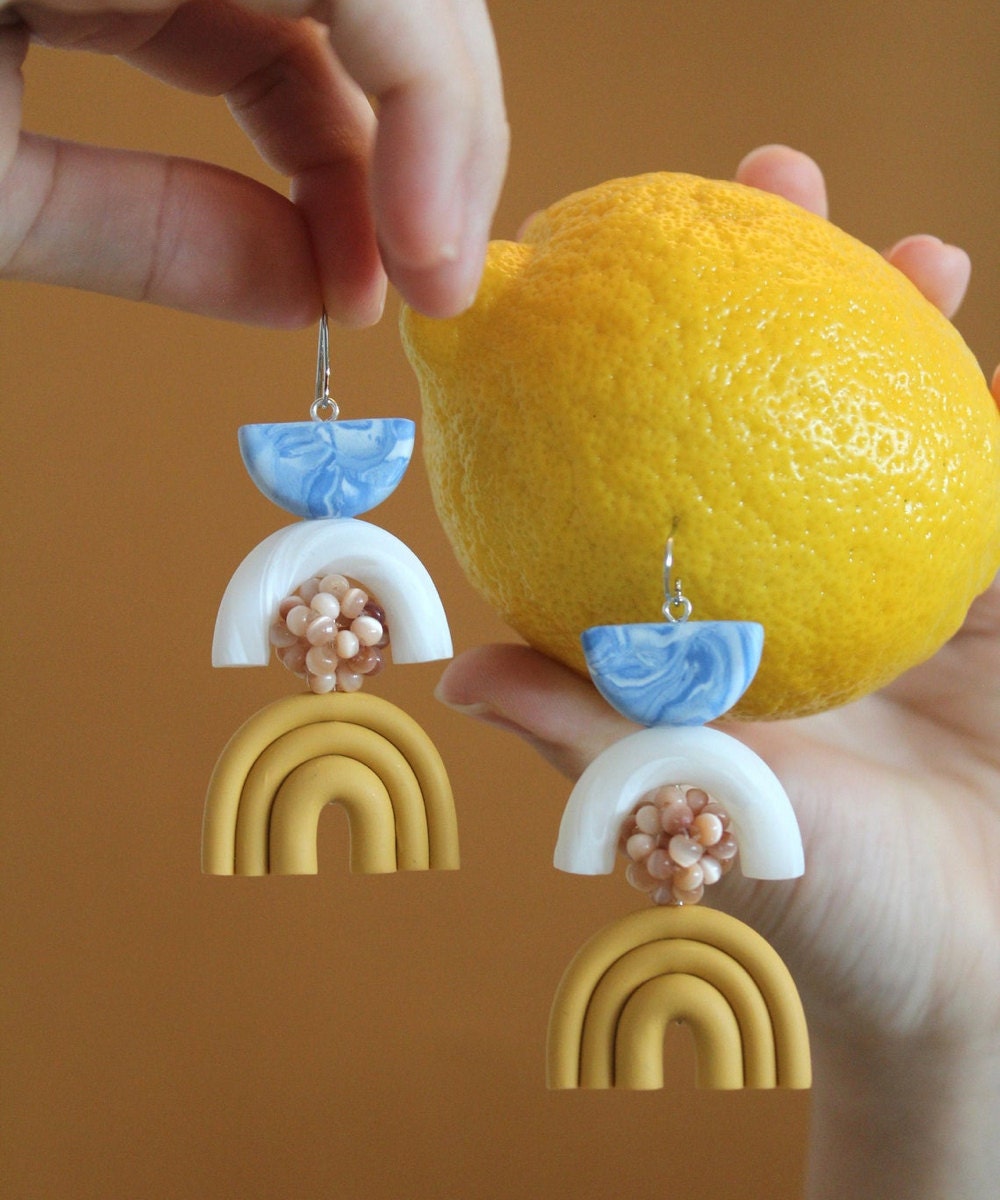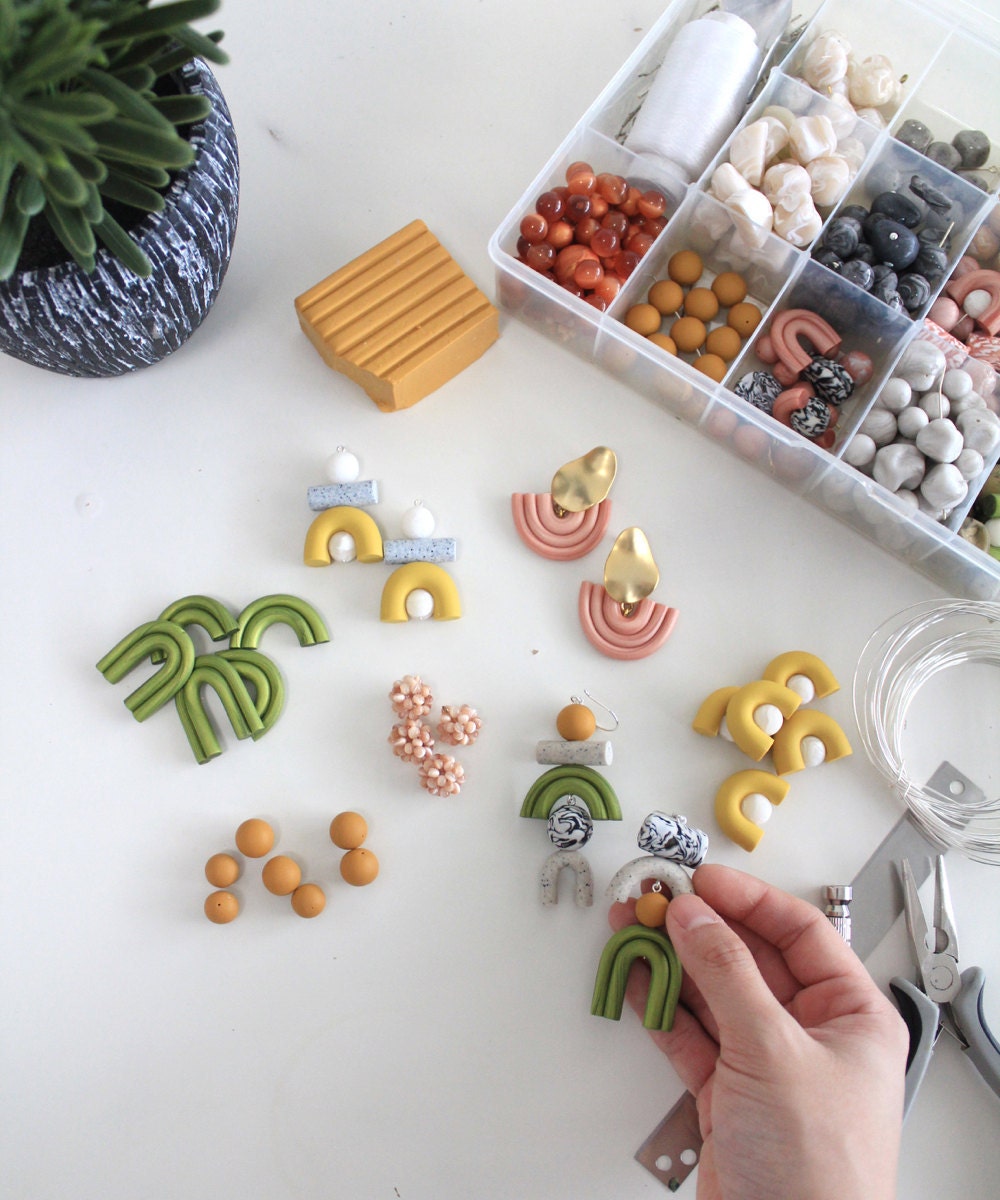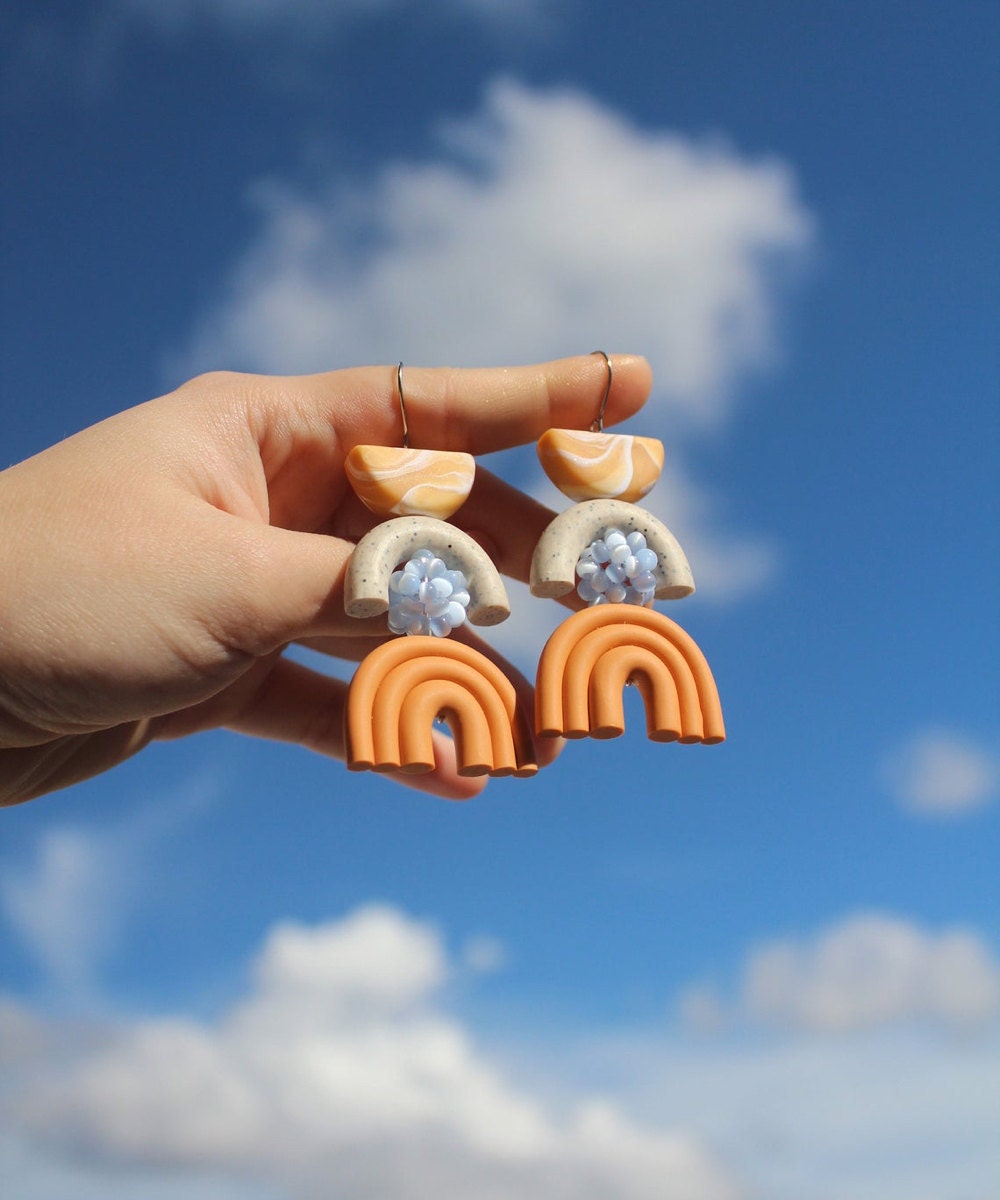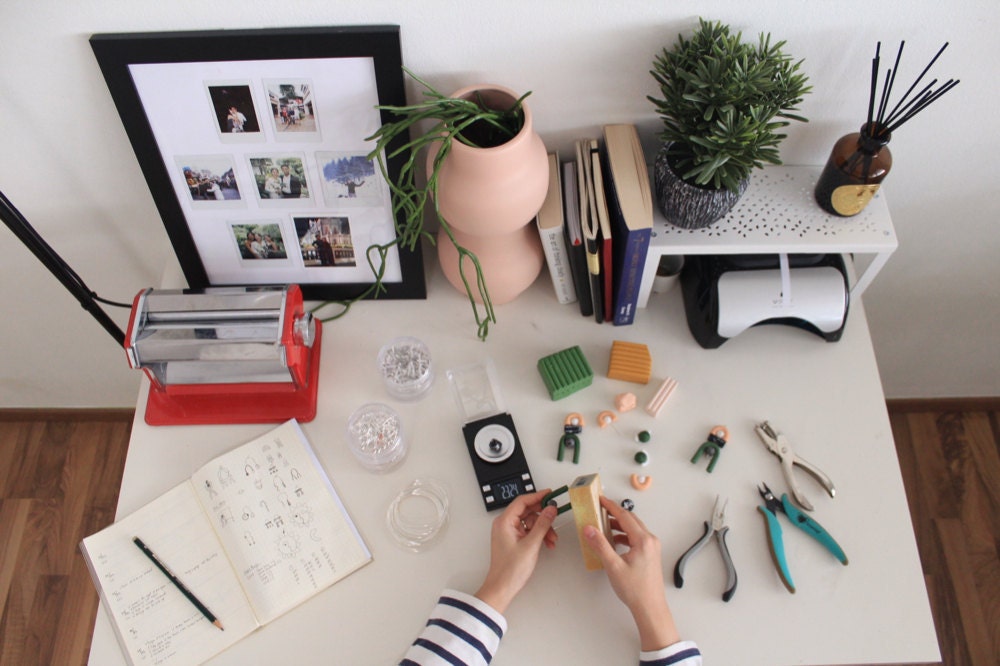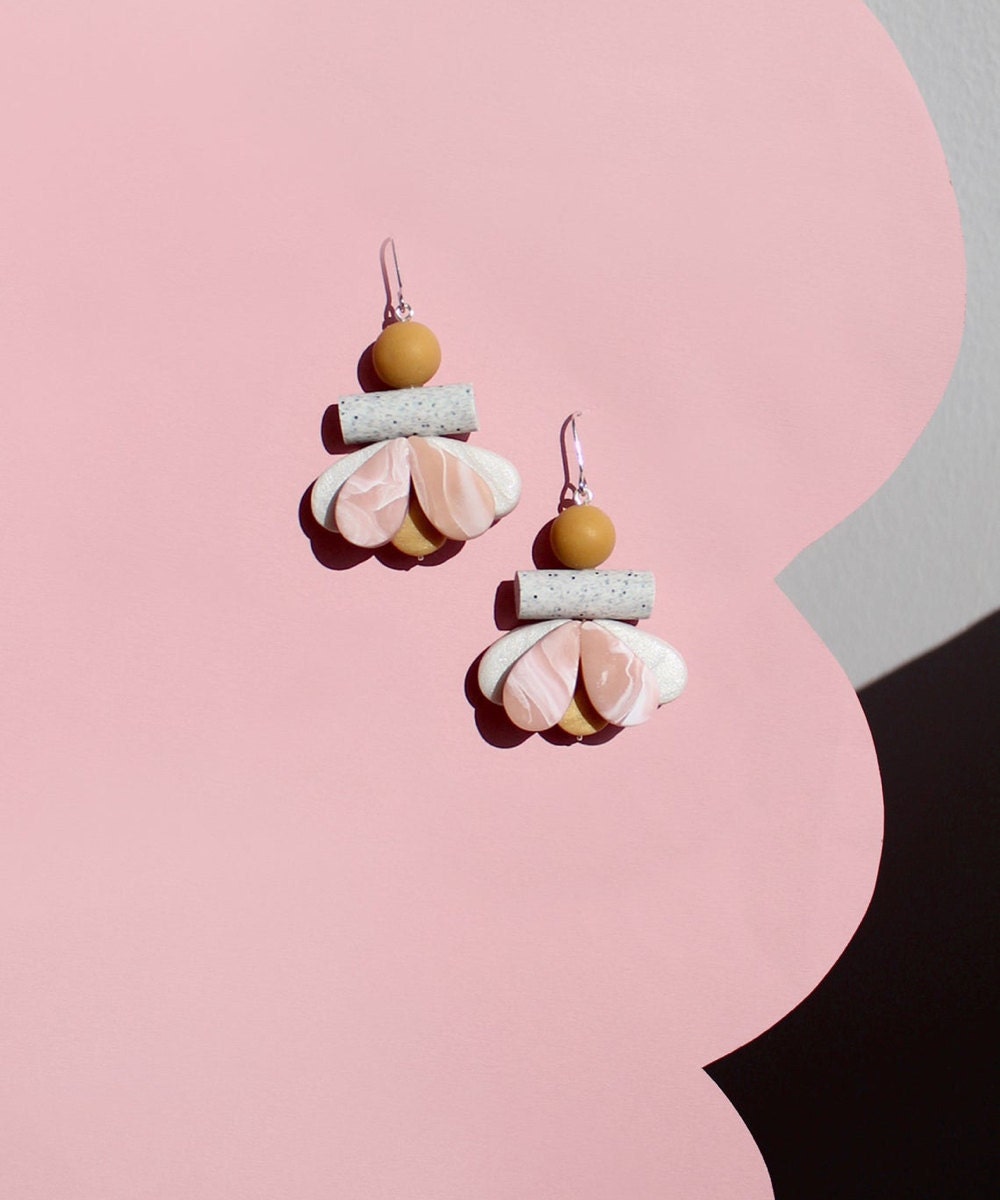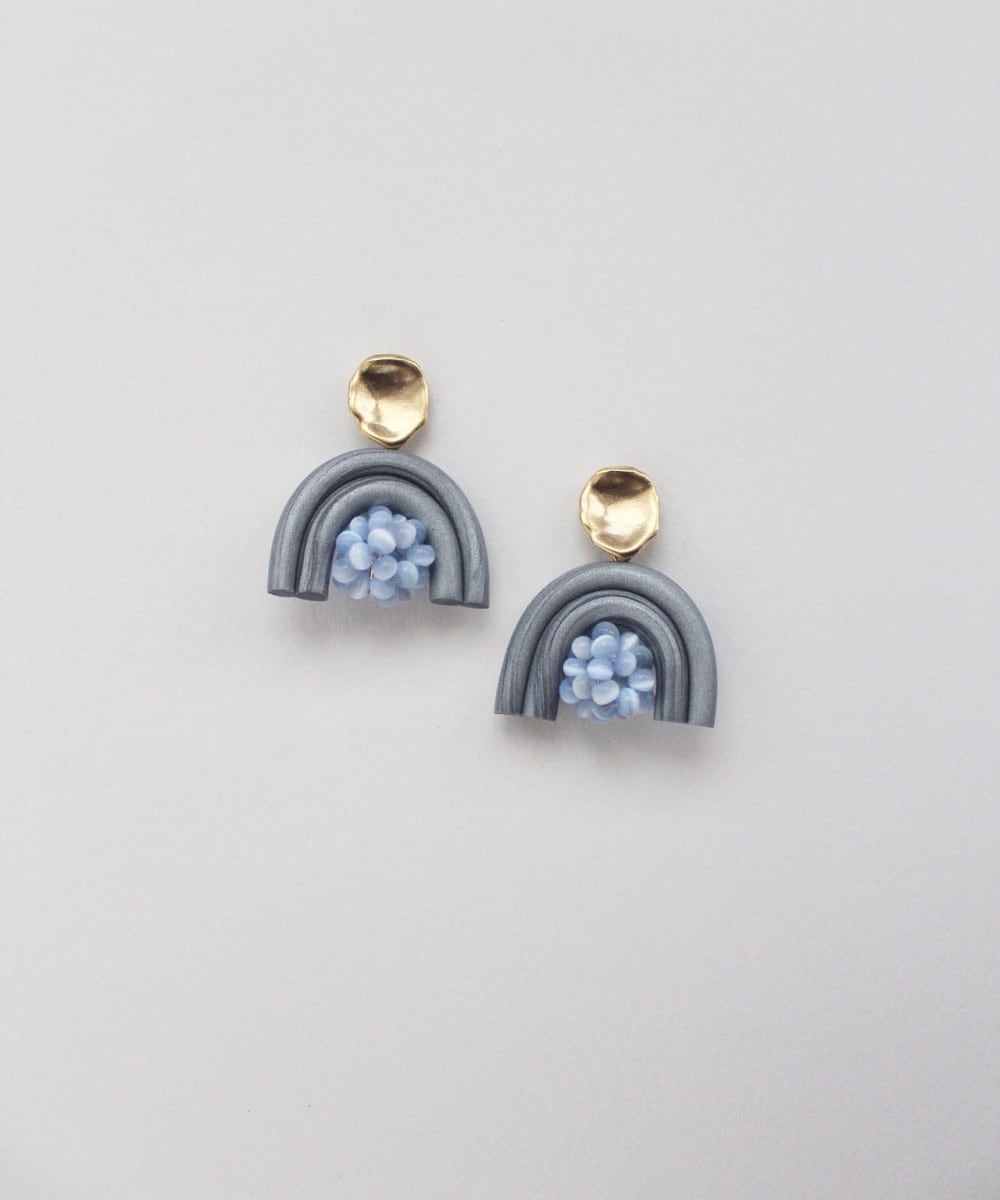 Can you tell us more about the materials you use?
I feel lucky to work with clay. It's very versatile, it comes in many colors, and you have freedom to create different shapes. I continue to try new things with different materials as I go, but I always center my work on clay. It truly allows me to realize my vision and also has very minimal waste. I work with every little bit of it, and rarely have to throw anything away. 
Where do you find your inspiration?
I'm very inspired by the Bauhaus movement, in particular the artist Oskar Schlemmer, who uses a lot of geometric shapes in his work. I enjoy looking through Instagram, and I also love taking inspiration from contemporary art, object design, architecture, and even furniture. I'm often drawn to textures first, then colors, then shapes. I think of my jewelry less as accessories and more like fun, wearable objects that allow my customers to experiment.
How does the concept of slow fashion play a role in your work?
Slow fashion is my guiding principle. People sometimes forget where things come from, and by centering my business around that ethos, it helps to ground what I do. I want people to be able to remember that things are made by someone's hands, which I hope will make them appreciate the pieces even more.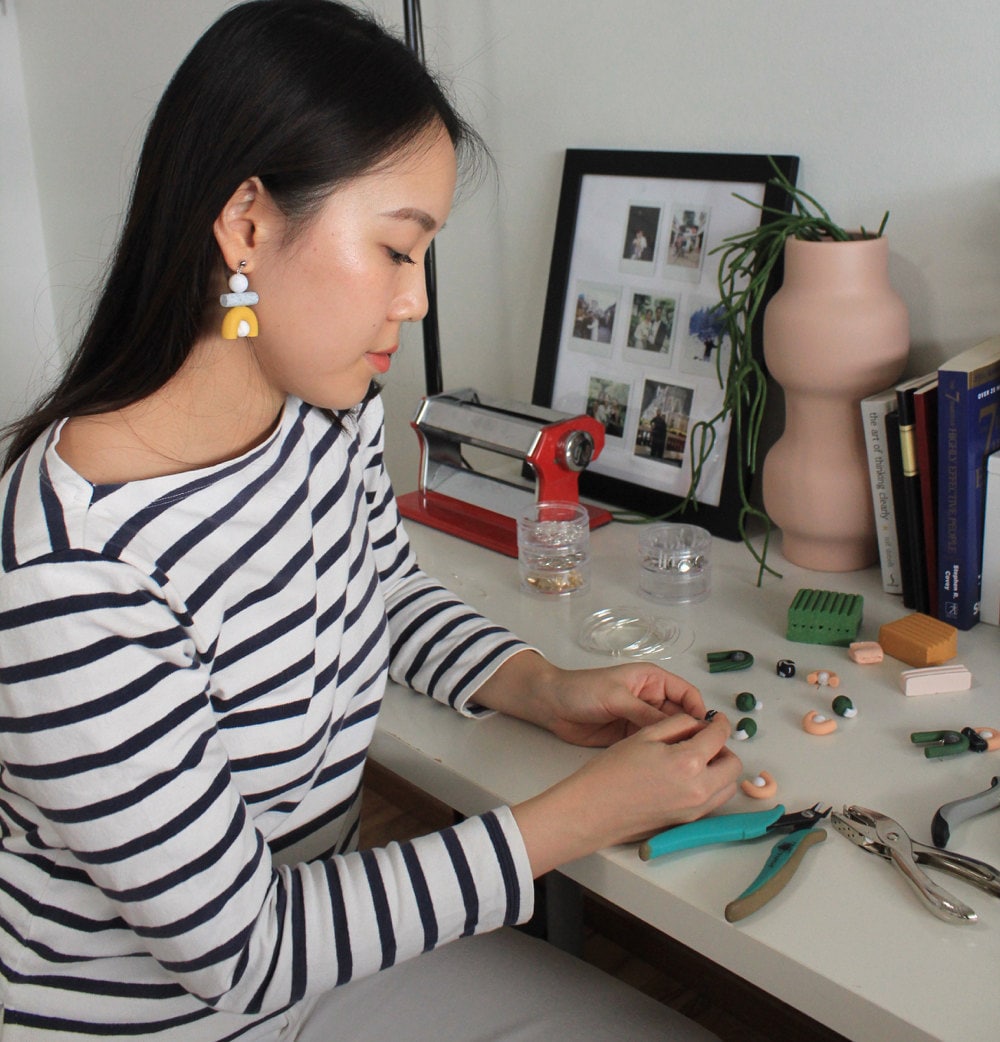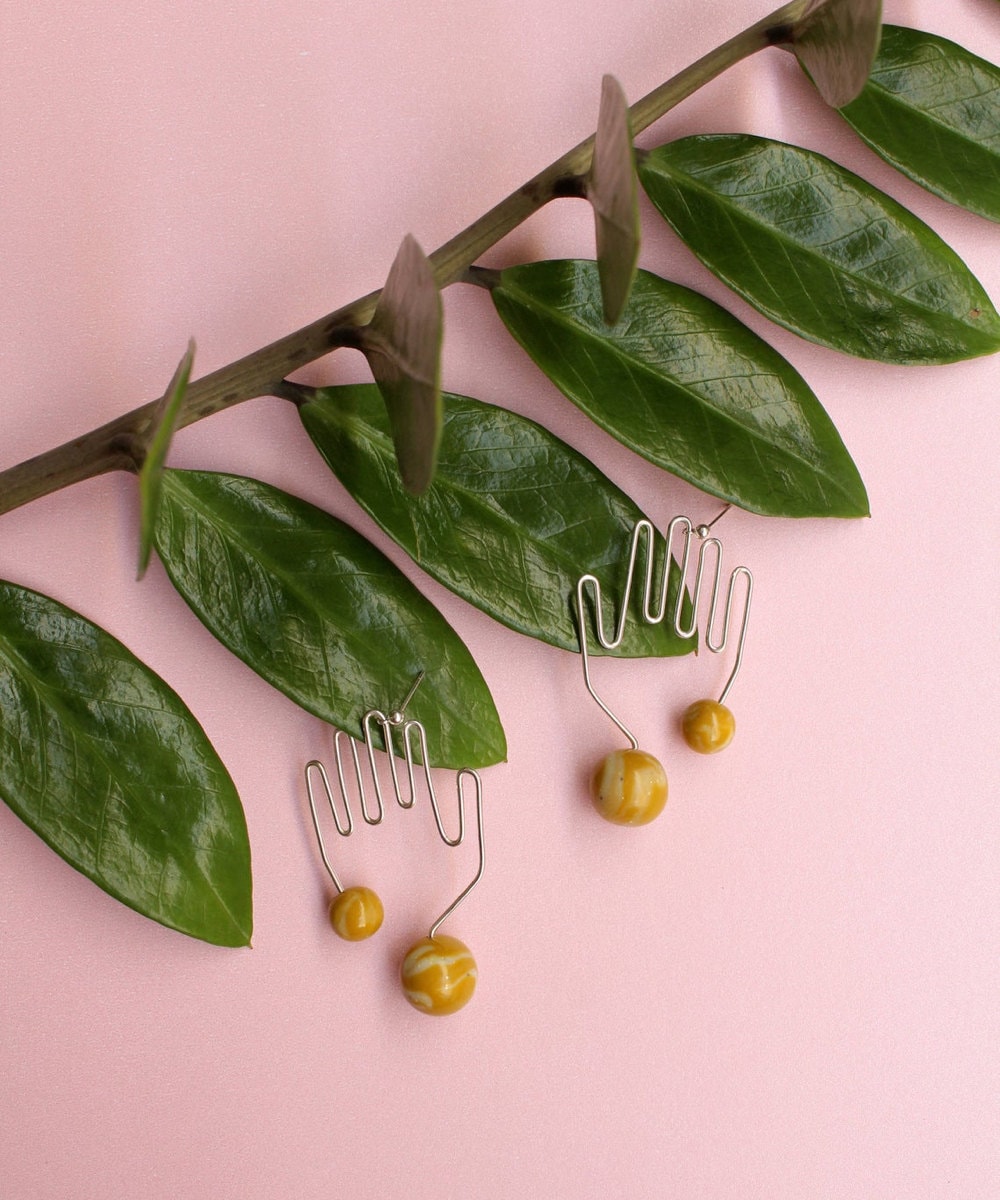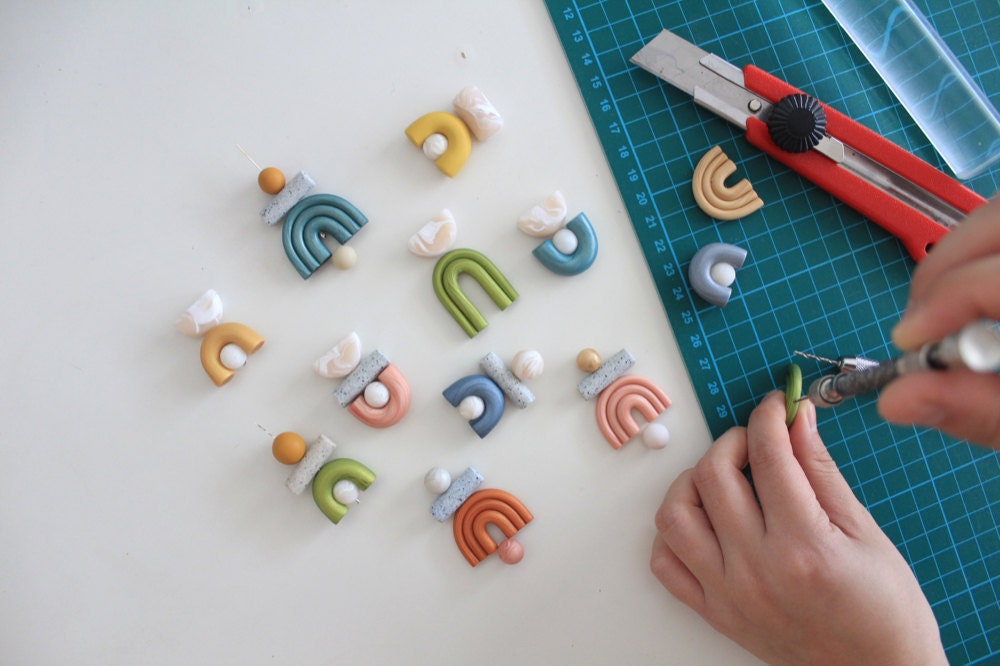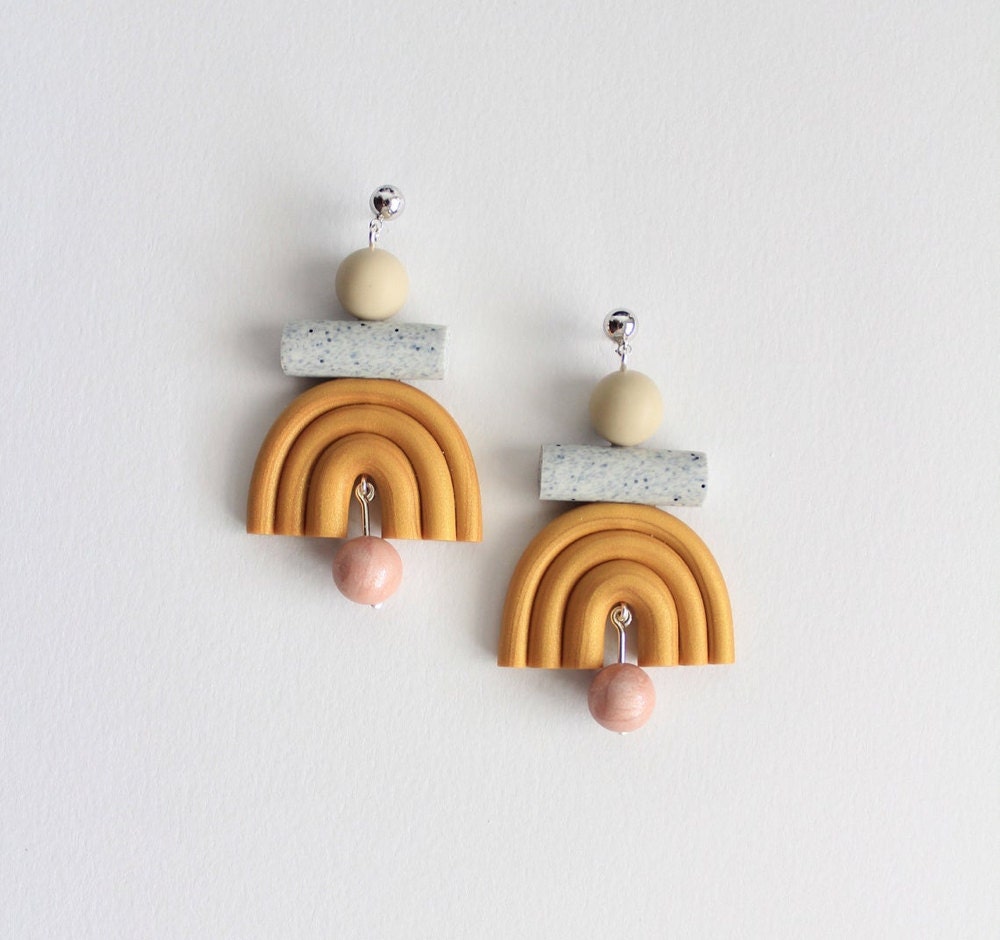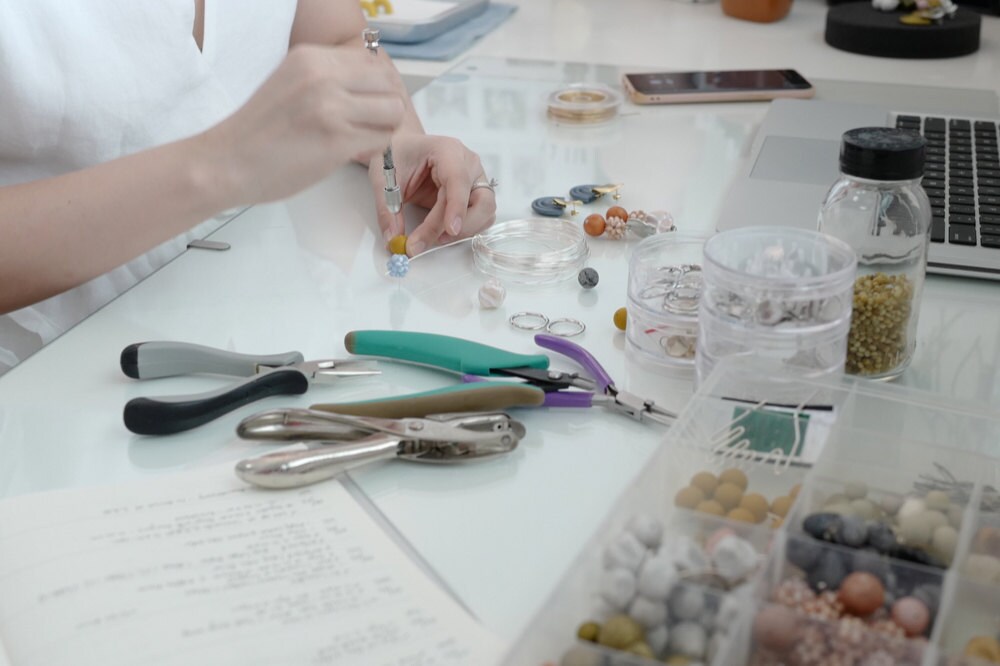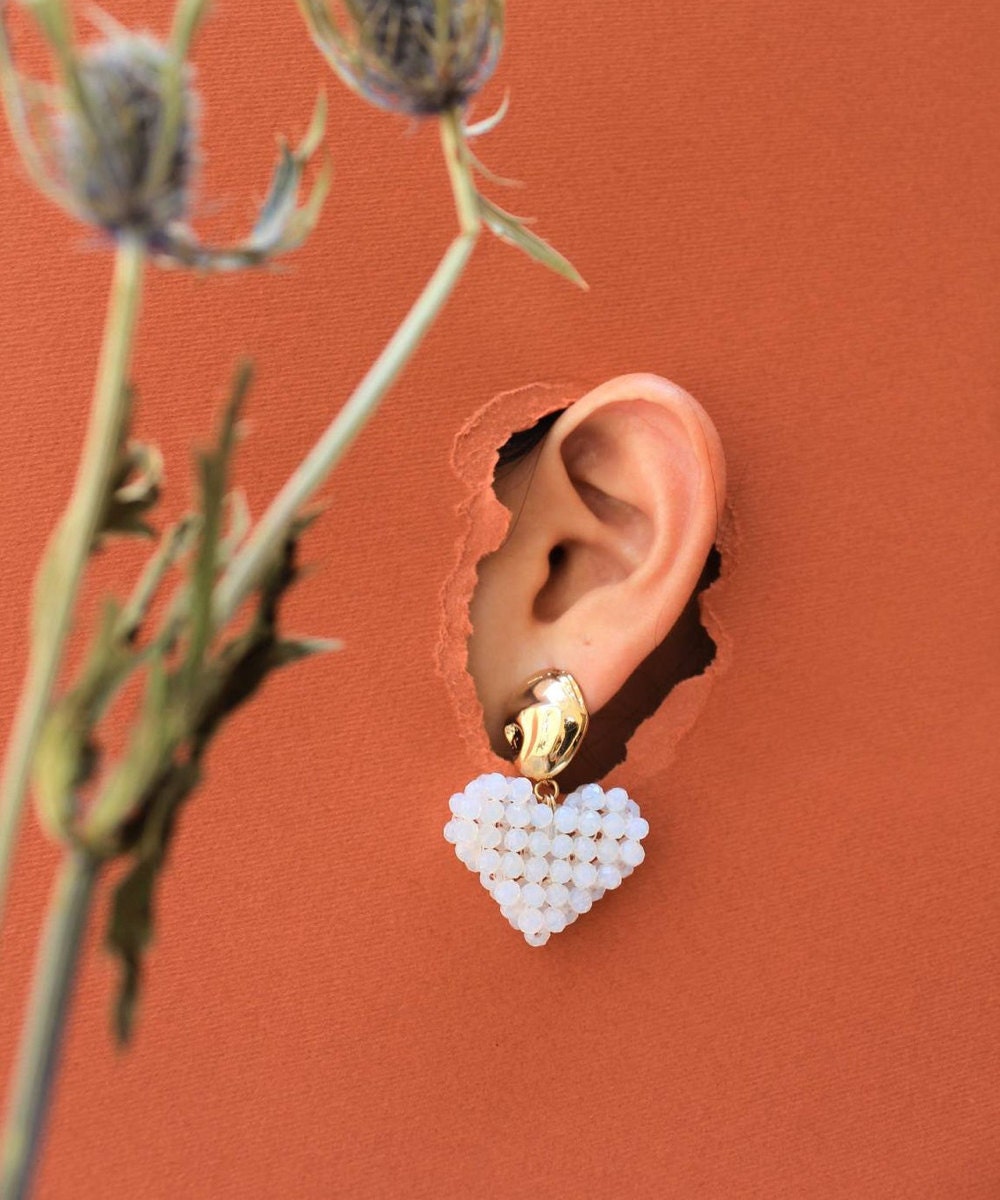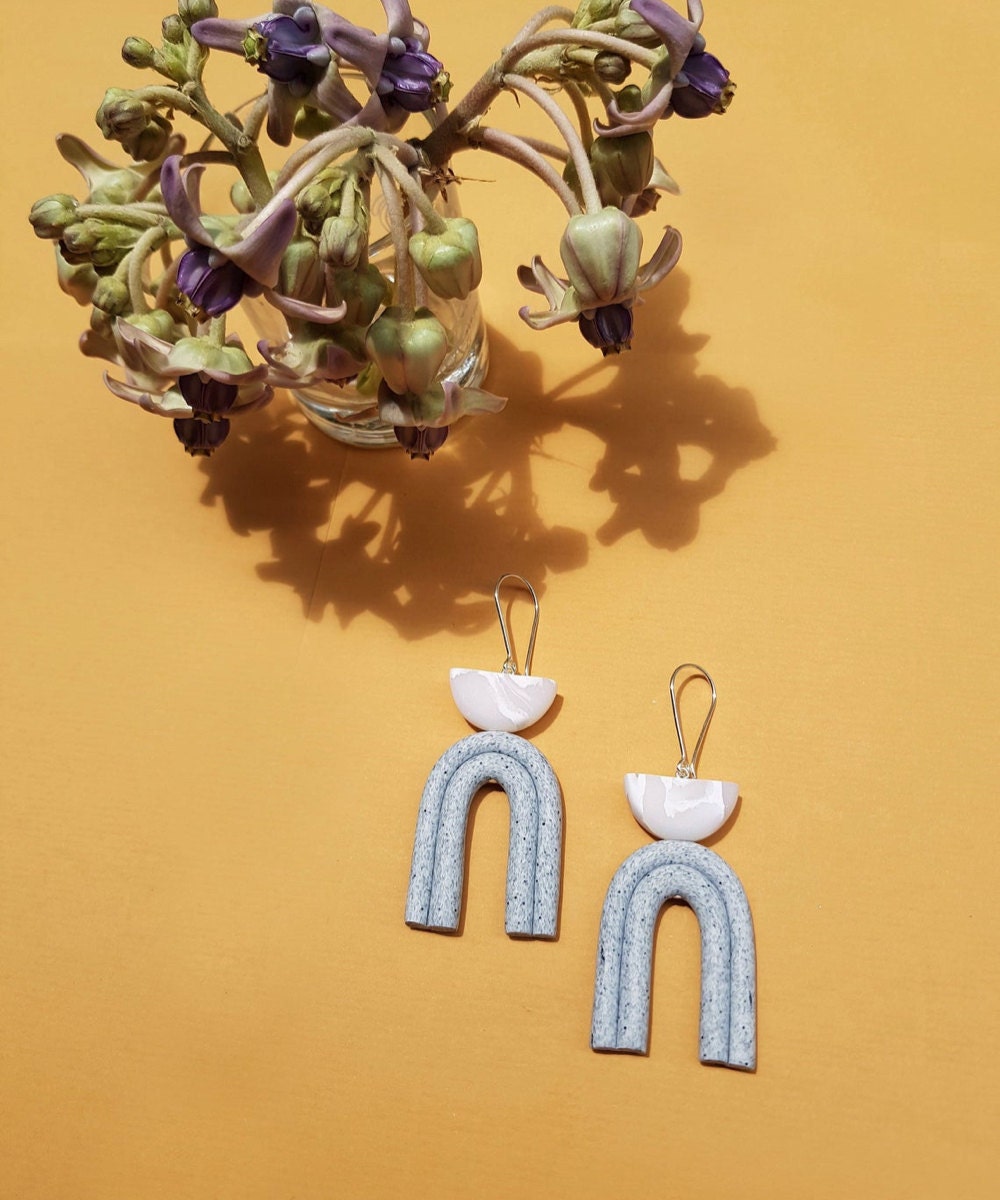 Are there any designs that you think make a particularly nice choice for gifting?
My moth earrings, chunky mini earrings, and mini mobiles all make great gifts for anyone who wants something easy to wear during the weekdays! They're quirky enough for those who love playful statement earrings and understated at the same time for those who prefer something simpler.
What do you love about what you do?
It's really all about the freedom and the flexibility. Even if I work from morning until night, I still feel like I have flexibility to do other things on my own pace. The learning process is what I love most—the feeling that I'm still learning as I work and grow with my business.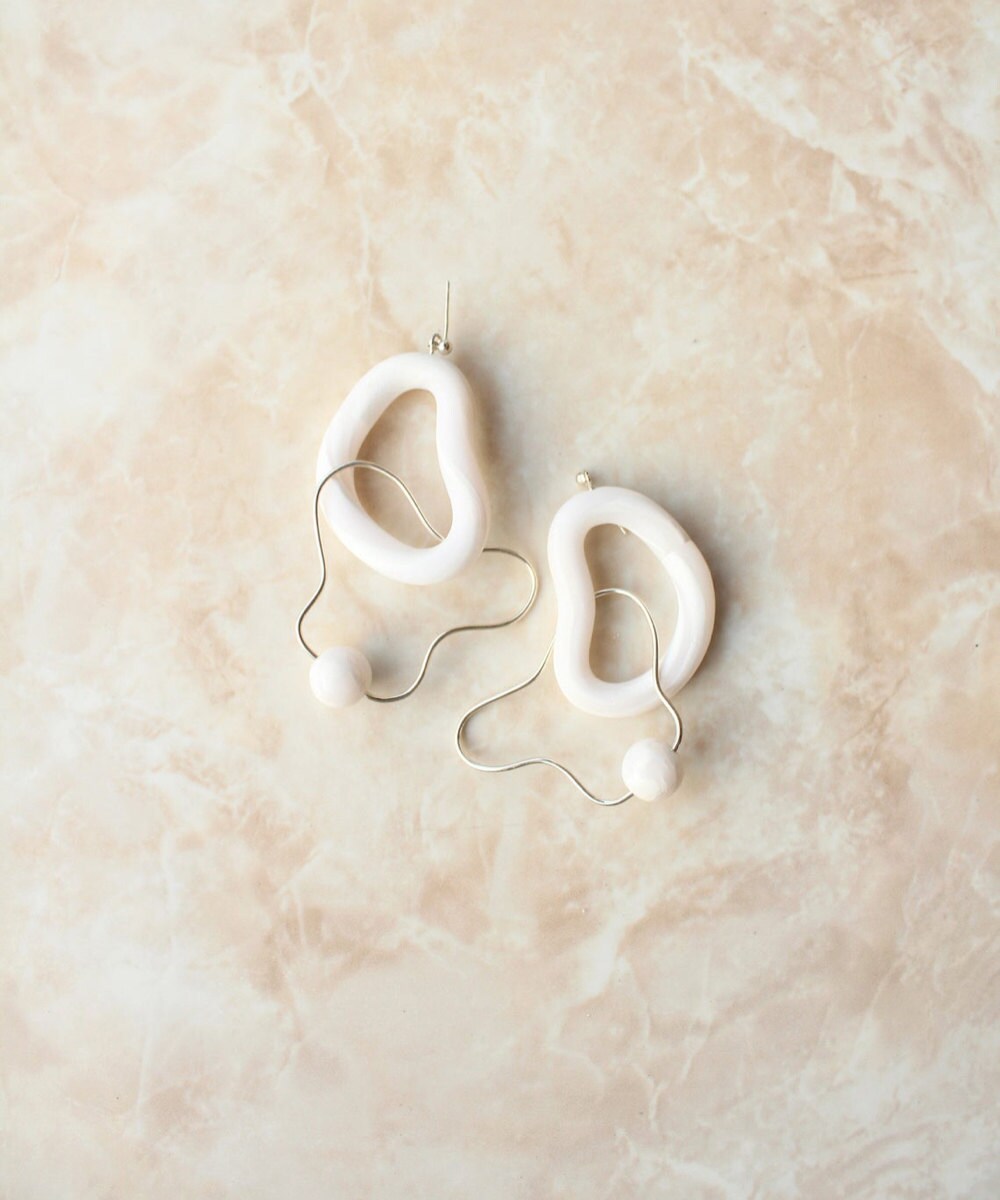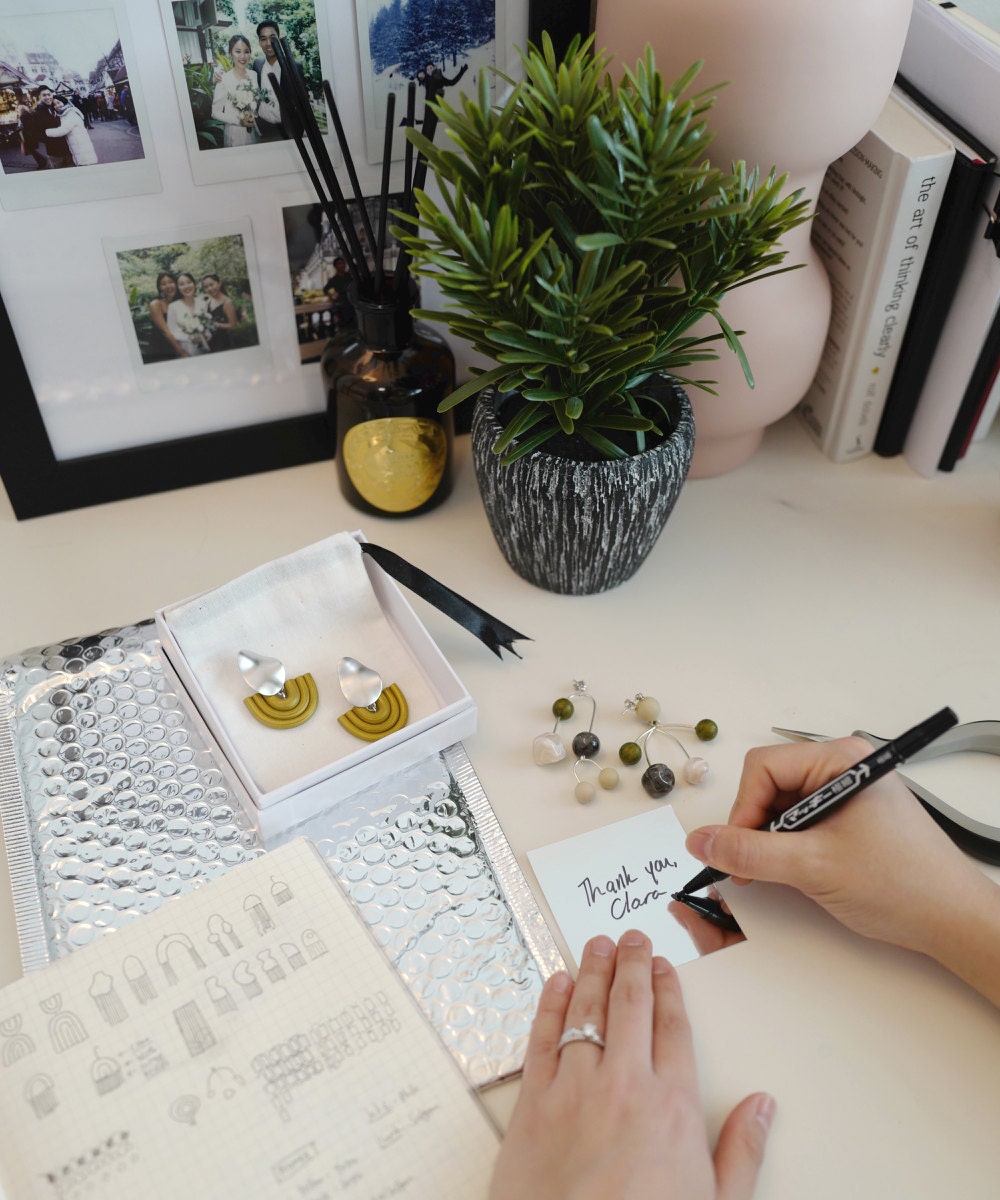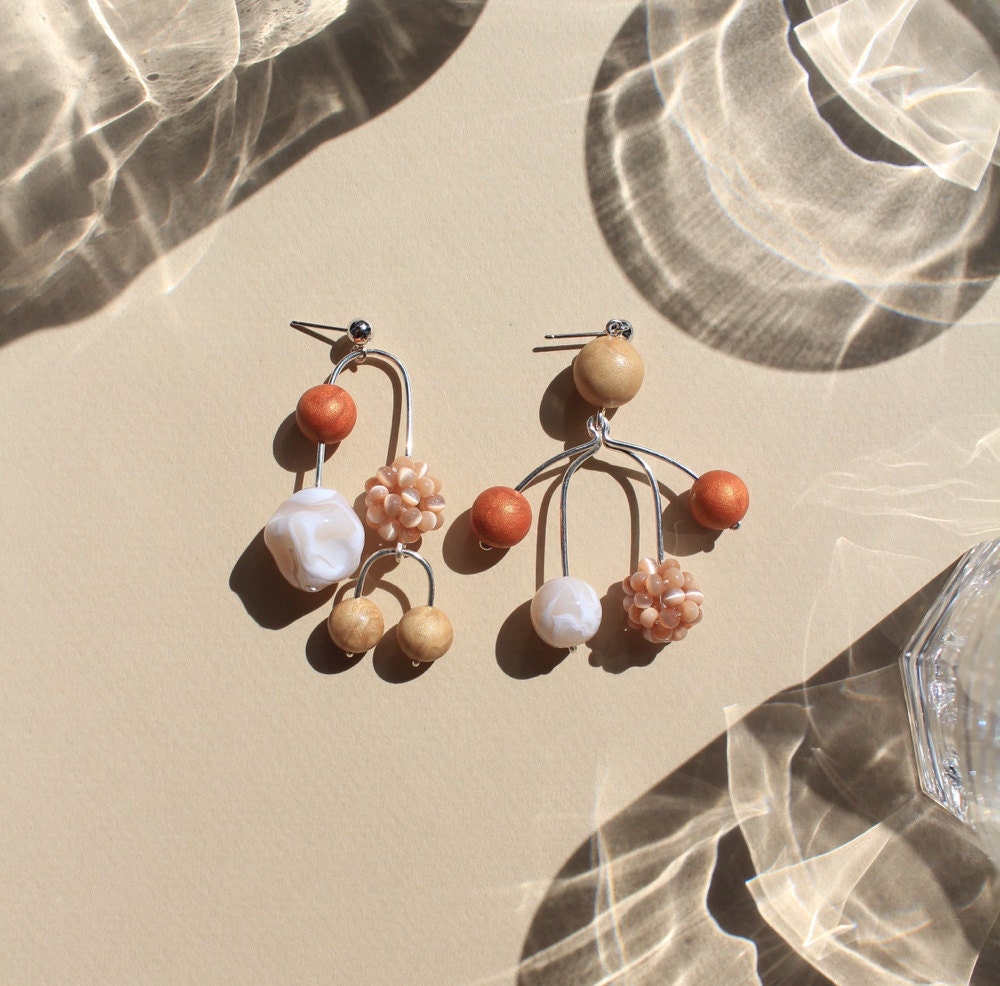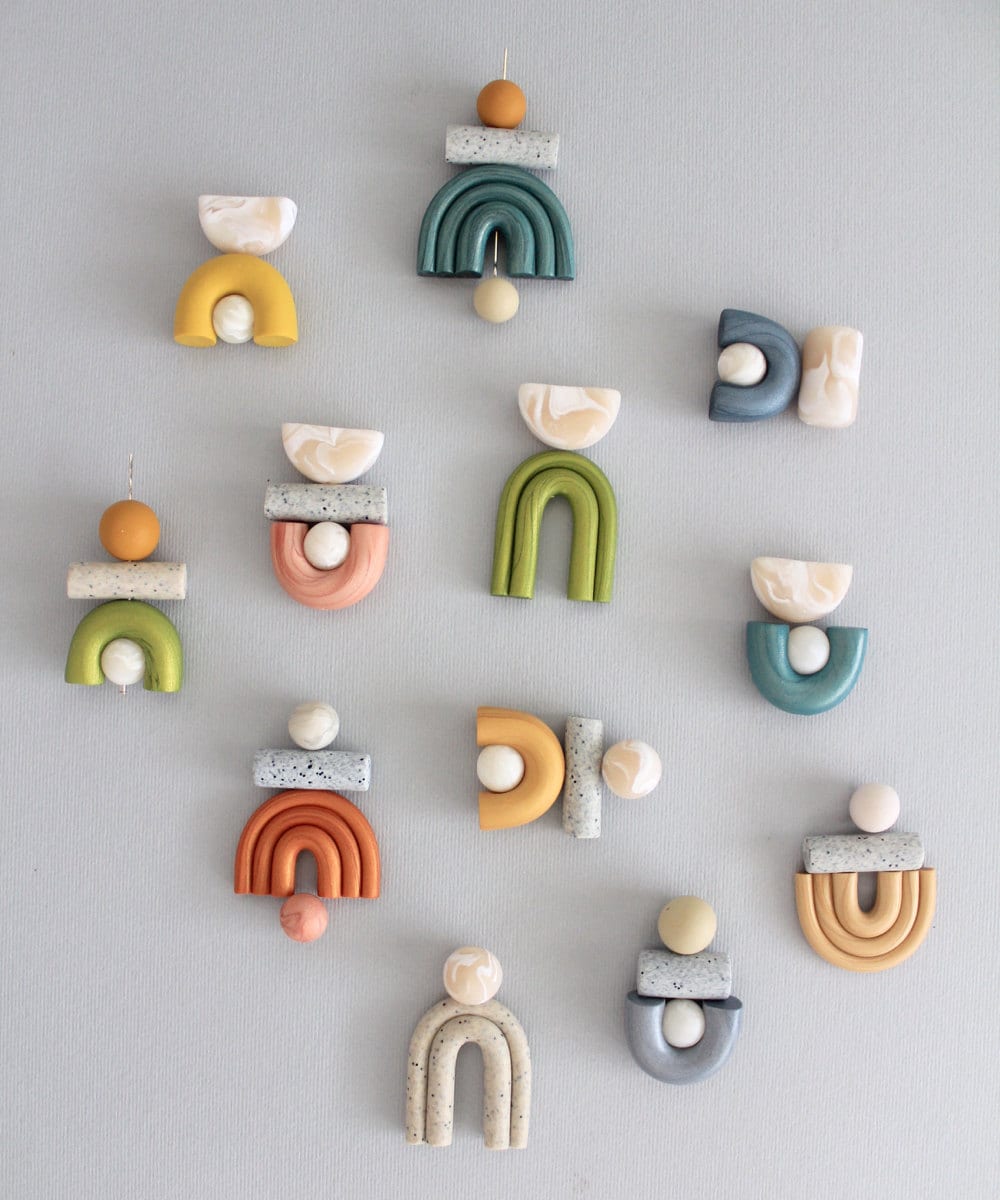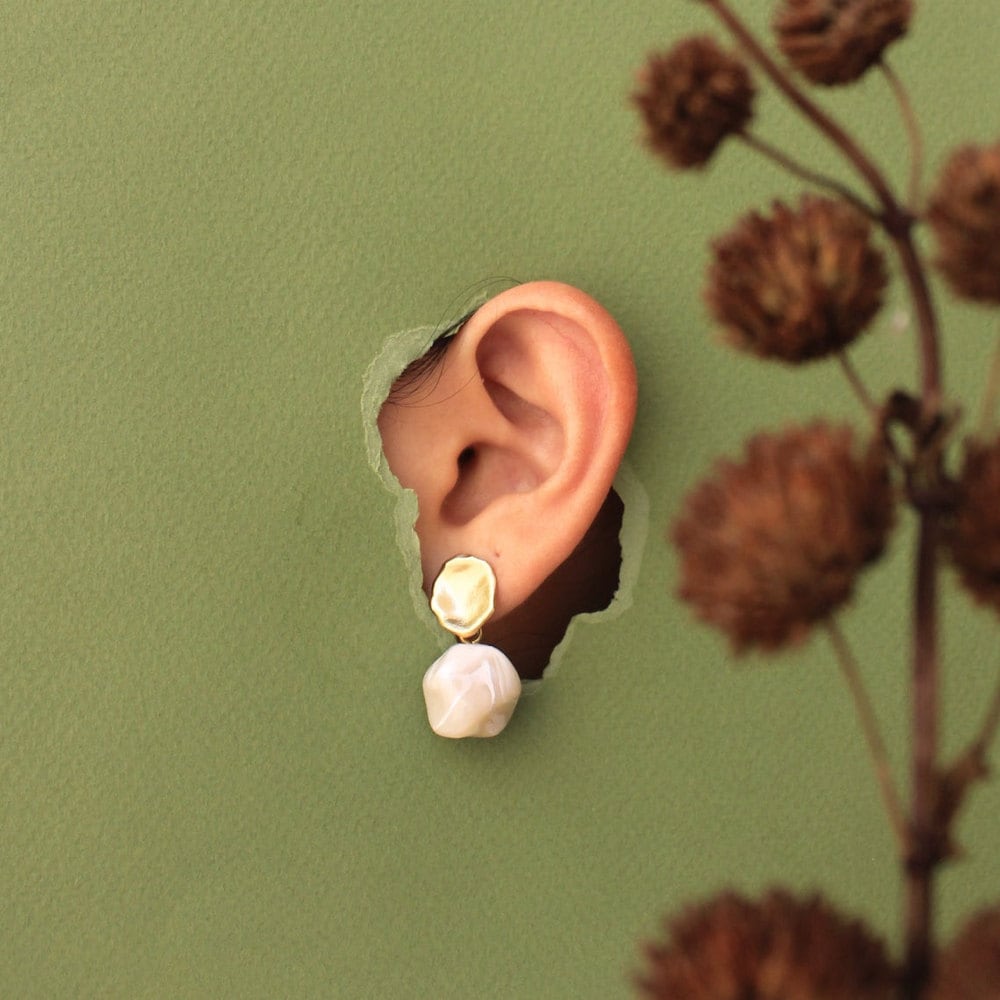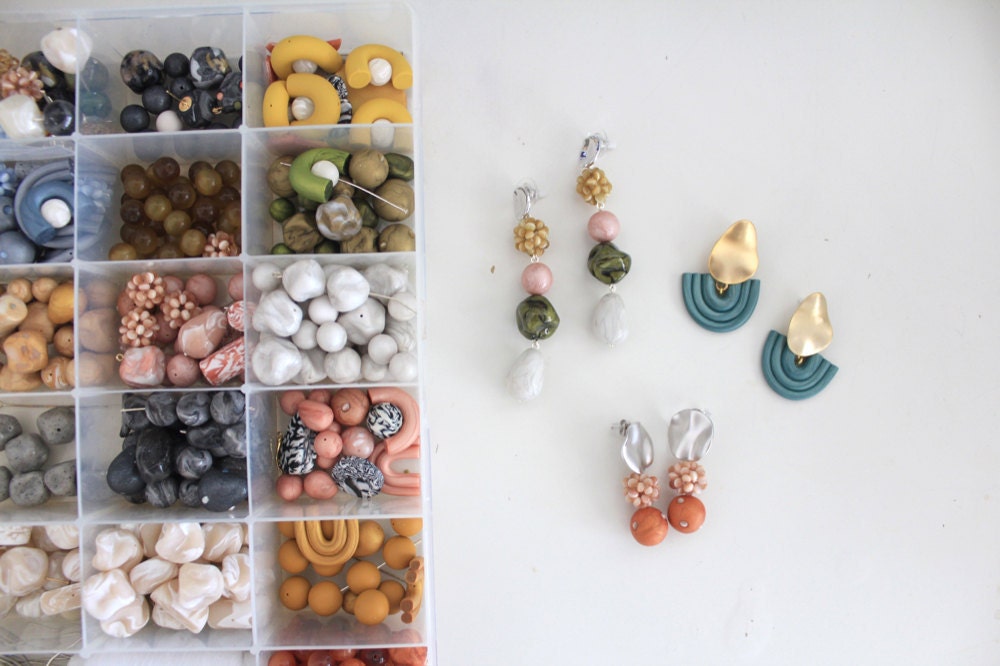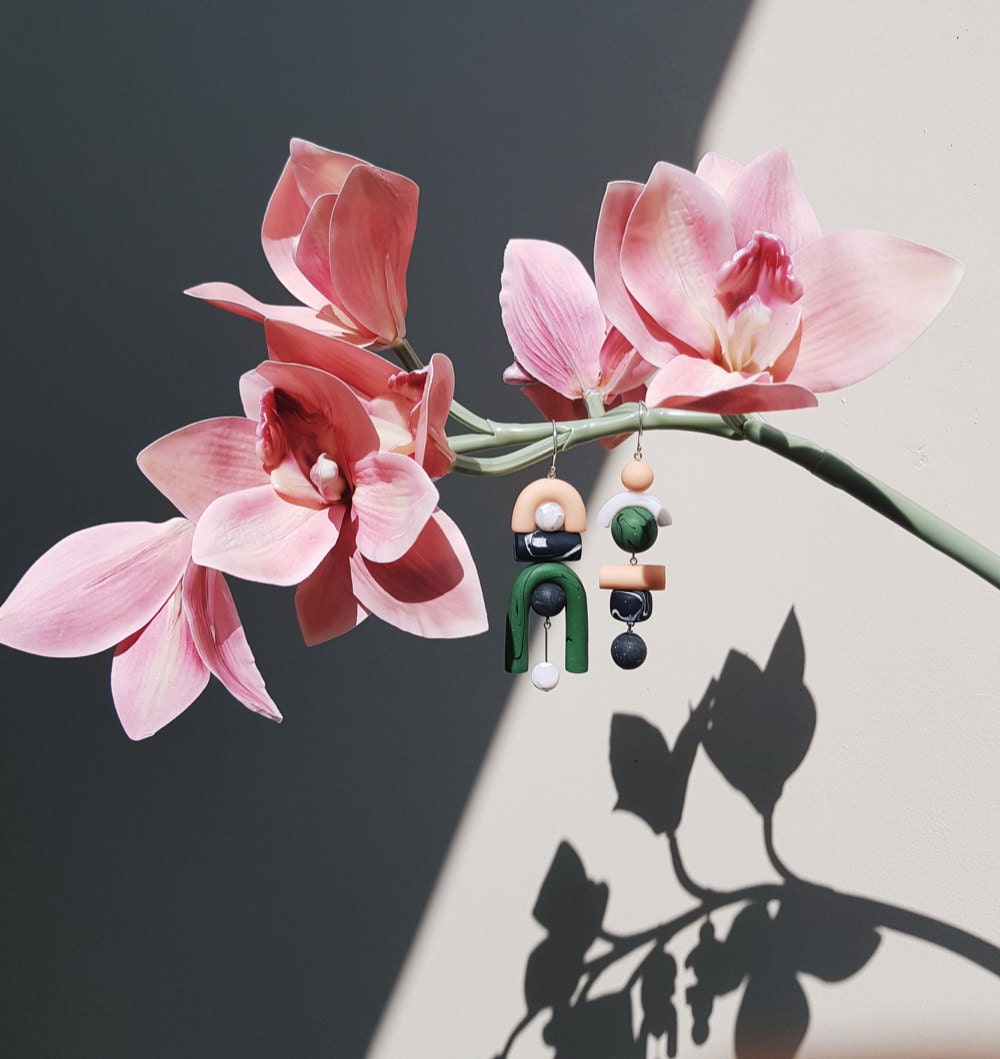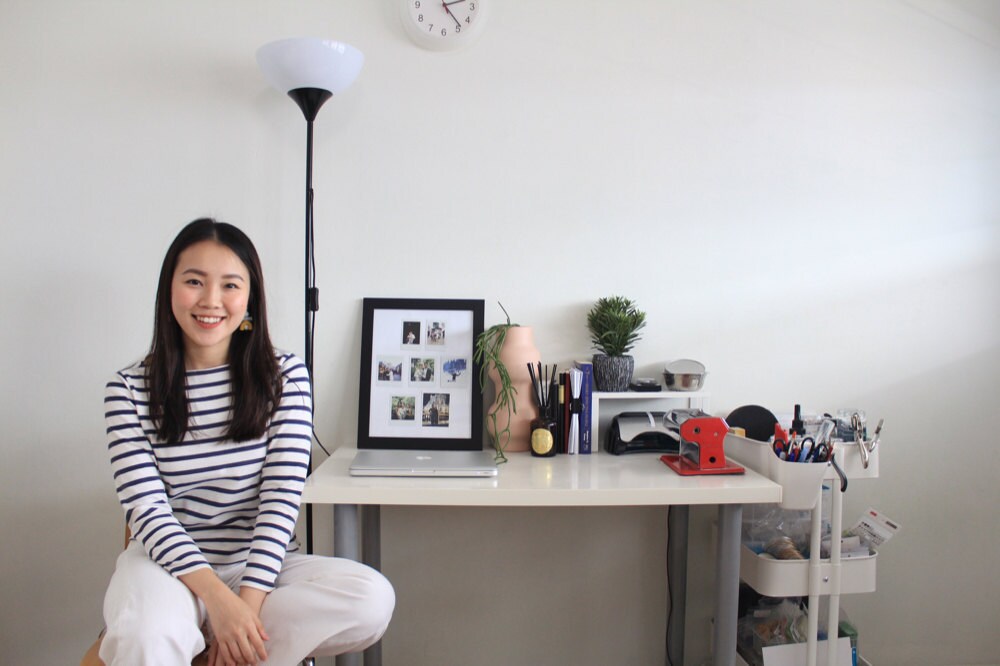 So, what's next for TSUNJA?
I used to focus on releasing collections, but over time I realized that was limiting. This year, I'm trying to have fun and experiment with different materials to create smaller batches and more styles. The center of my work is still clay, but I'm especially interested in playing with hanging fringe beads. I want to keep creating earrings that are more mobile, and move along with you.
Follow TSUNJA on Instagram and Facebook.
Photographs courtesy of TSUNJA.