Every bookmark, cufflink, and keychain in this Australia-based shop can be customized with the heartfelt message of your choice.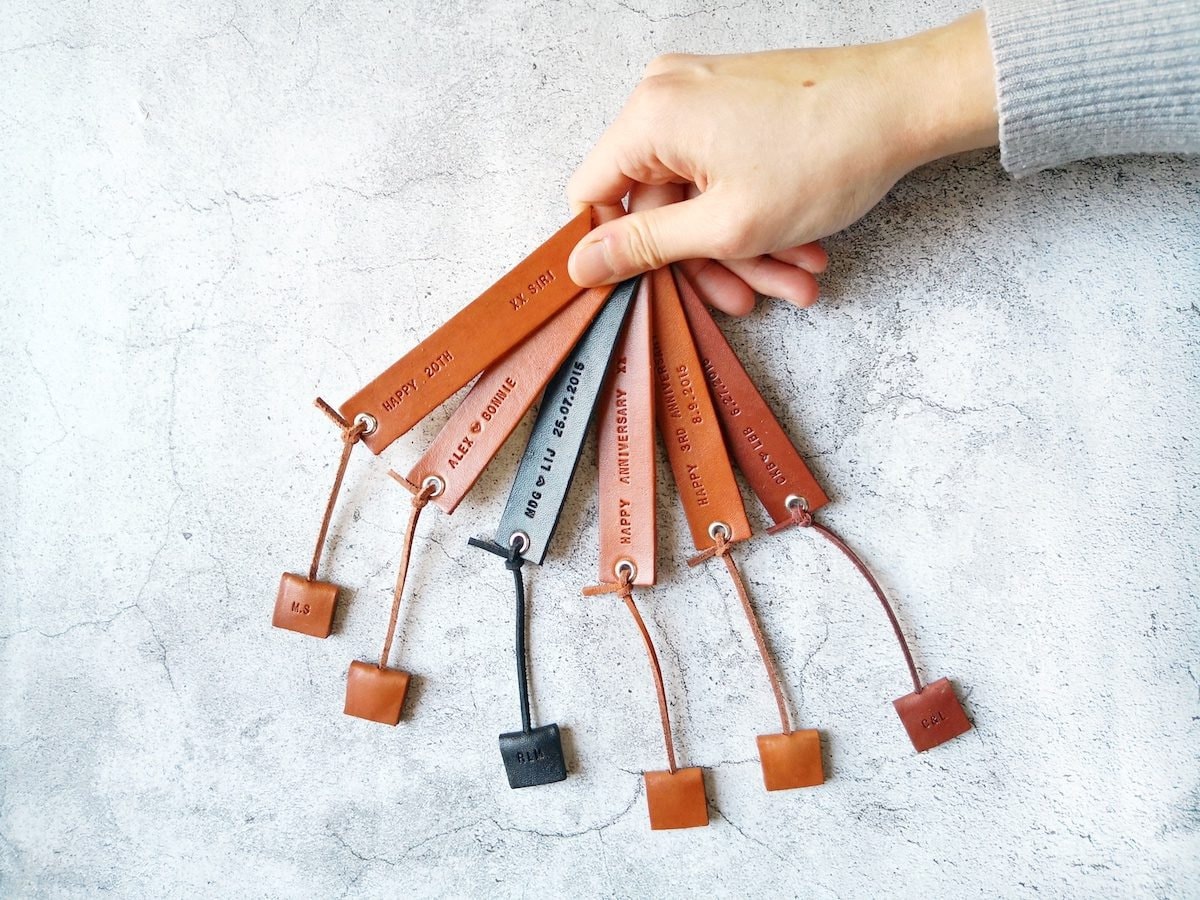 In our weekly
Featured Shop series
, we shine a light on a standout shop from Etsy's talented seller community, offering readers a behind-the-scenes look at their process and story. If you ask 
Vantler Leather
accessories designer Pauline VanHouten, leather is a lot like a good relationship. "It's durable, flexible, and it only gets better with age," explains the Adelaide, Australia-based maker. For Pauline, that means each personalized piece in her expansive line of rich, full-grain leather 
keychains
,
cufflinks
,
bookmarks
, and
luggage tags
 is a symbolic celebration of the people who impact our lives in some lasting way.
Explore the Vantler Leather collection
"I believe life is composed of all sorts of unique relationships that should be celebrated," says Pauline, whose highly giftable handmade accessories are designed to be customized with personal messages and nostalgic sentiments. "If gift-giving is an act of love, then leather is an absolutely magical choice because it's so meaningful."
Read on to discover Pauline's most popular present ideas and the custom order that brought a tear to her eye—and shop the Vantler Leather collection.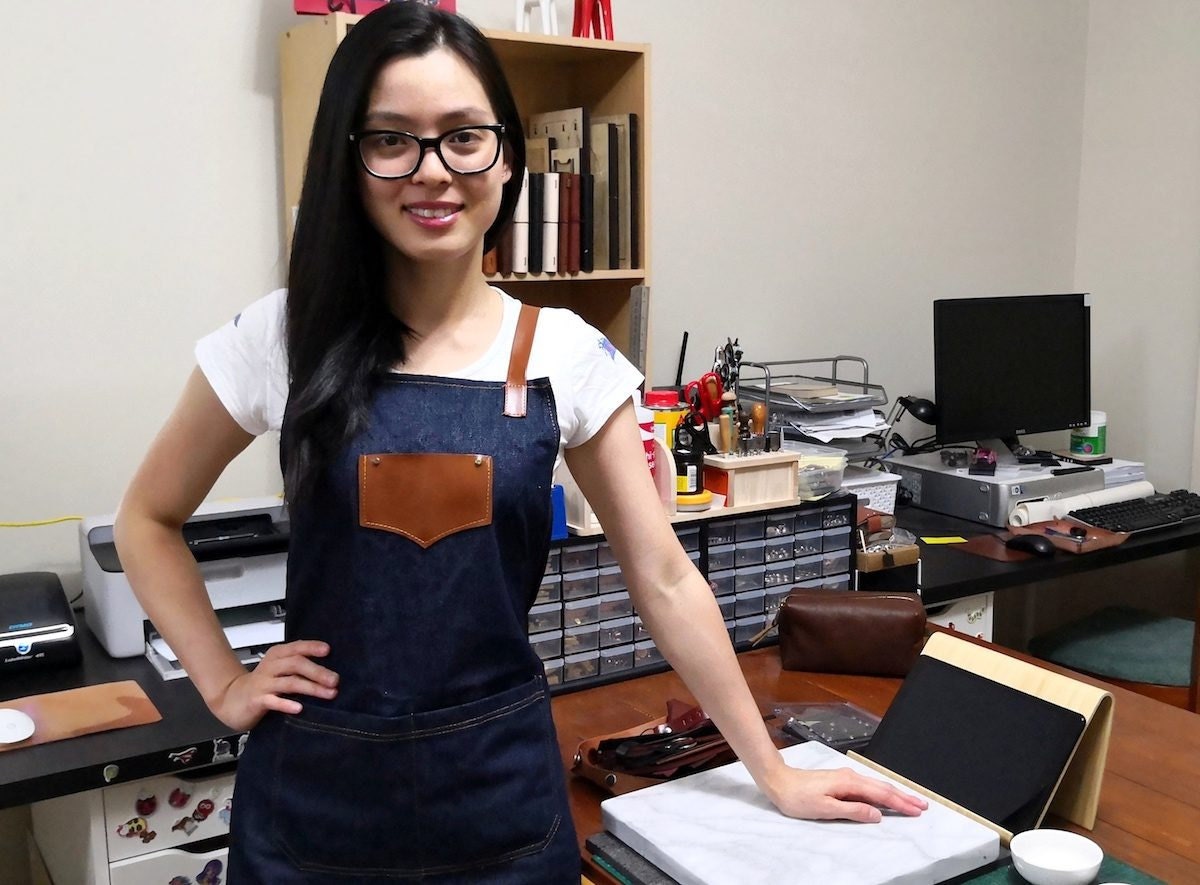 How did you get started working with leather?
I discovered leather in 2015 when I moved from Malaysia, where I'm from, to Australia to study nursing. I had just gotten married and we were really poor, but that Christmas it was my responsibility to look after gifts for our families. I wanted our first presents as a married couple to be something really memorable for them, but also something functional. That's when I stumbled across these leather keychains online and thought:
Hmm, maybe I can make some myself.
I didn't have any prior leatherwork knowledge, but I ordered some basic tools online and went to the leather shop around the corner from our house. I looked up some videos on YouTube and just started playing around. I wound up making a
keychain
for my husband first, and then 40 more for our families for the holidays—and I personalized every single one! People were really happy with the gifts; they still use them today.
How did you make the leap from holiday gifts for family to a full-blown business?
I could tell that the keychains were something really special for our family, and then my husband brought his to work and people started asking him about it. I had some leftover leather, so I decided to take photos and put them online—and that was the start! The next year, I gave birth to my daughter and decided to focus full-time on the baby and the business.
It all started with keychains, but how has your product line developed over time?
Slowly I evolved into making other kinds of accessories. Because I work from home and I can't store a lot of leather, I focus on smaller items only. After keychains came
cufflinks
and
bookmarks
, and those are still my best-sellers today. Bookmarks were funny because it started with me making one for my husband as a Father's Day gift from our daughter that said: "Stories with Daddy." I took a photo and put it on
Instagram
and people started asking for it, so I decided to list it on Etsy. Now I'm making more bookmarks than keychains!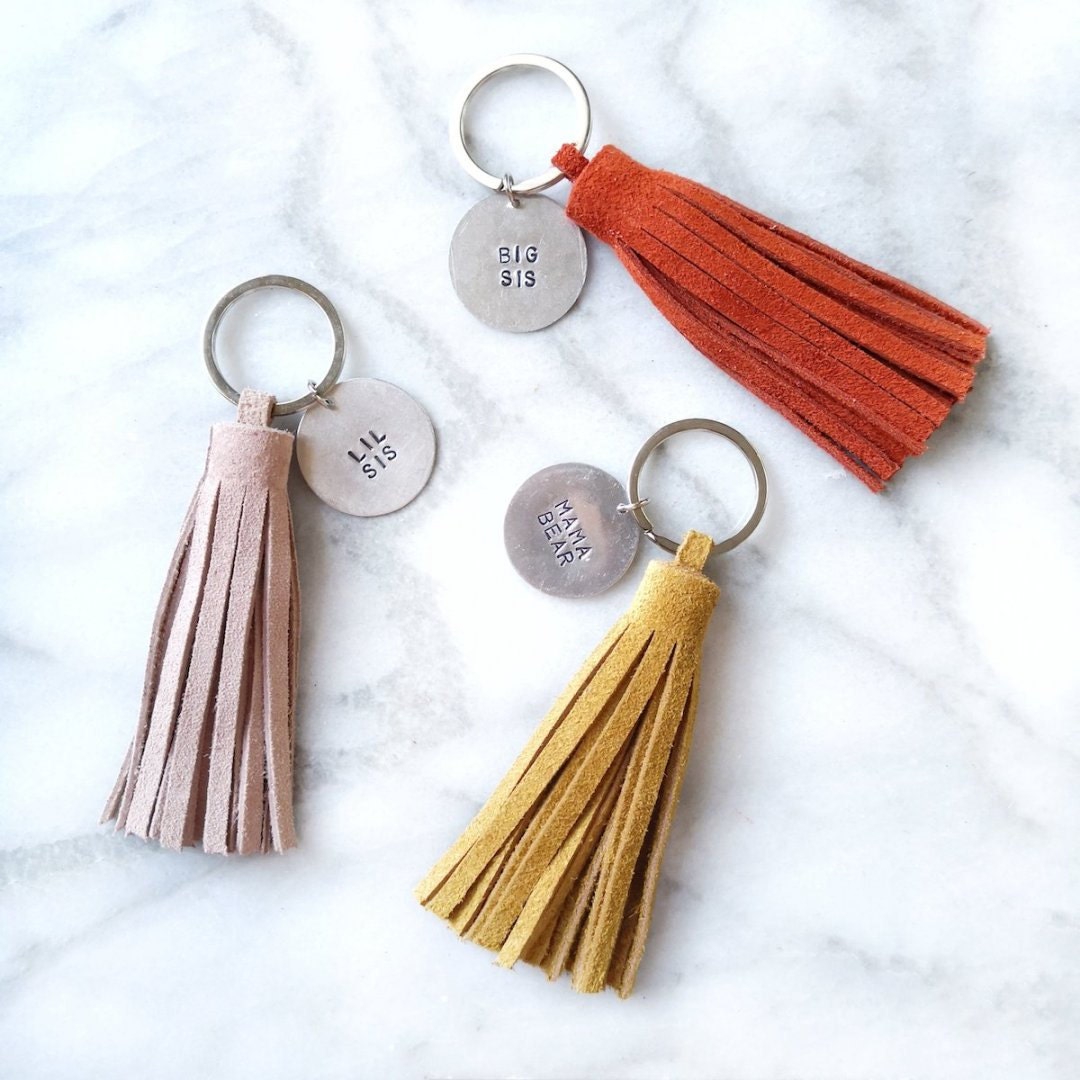 >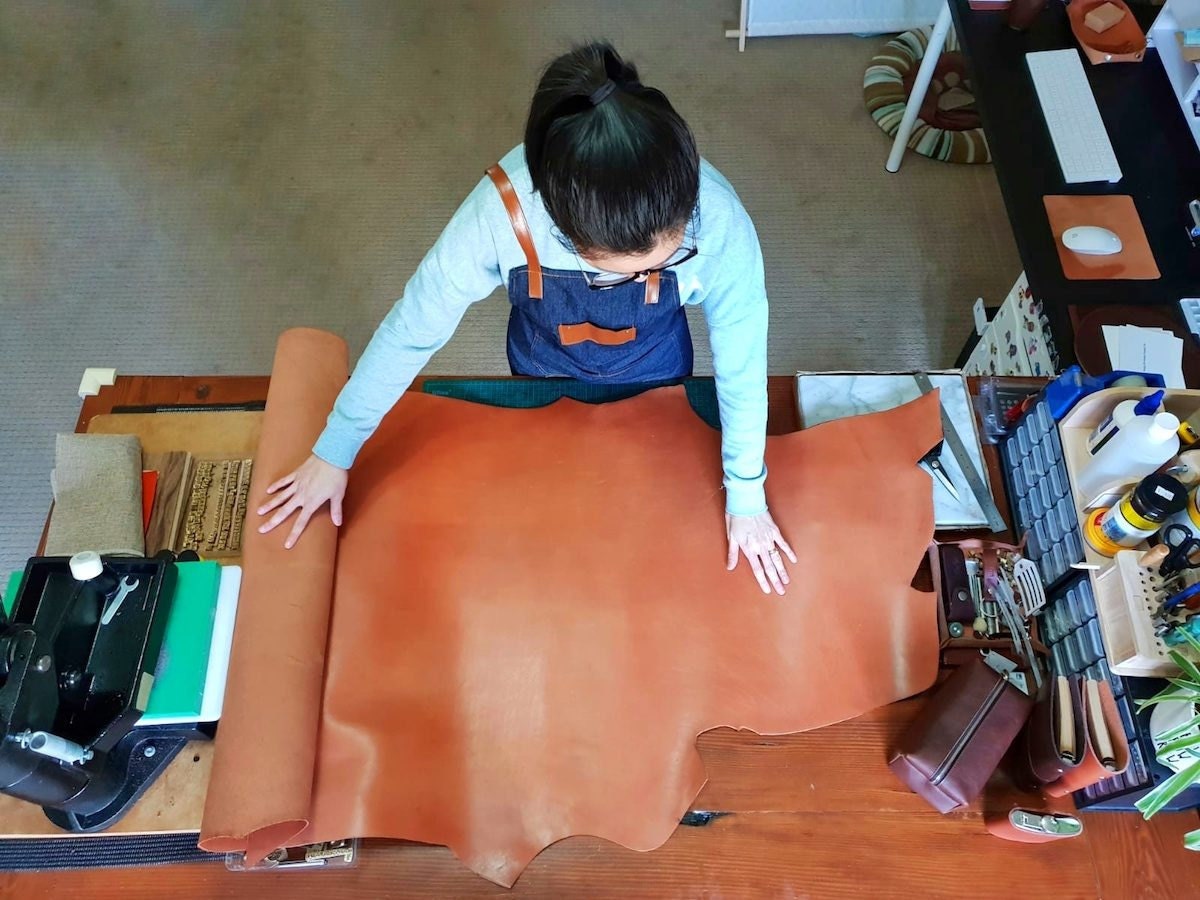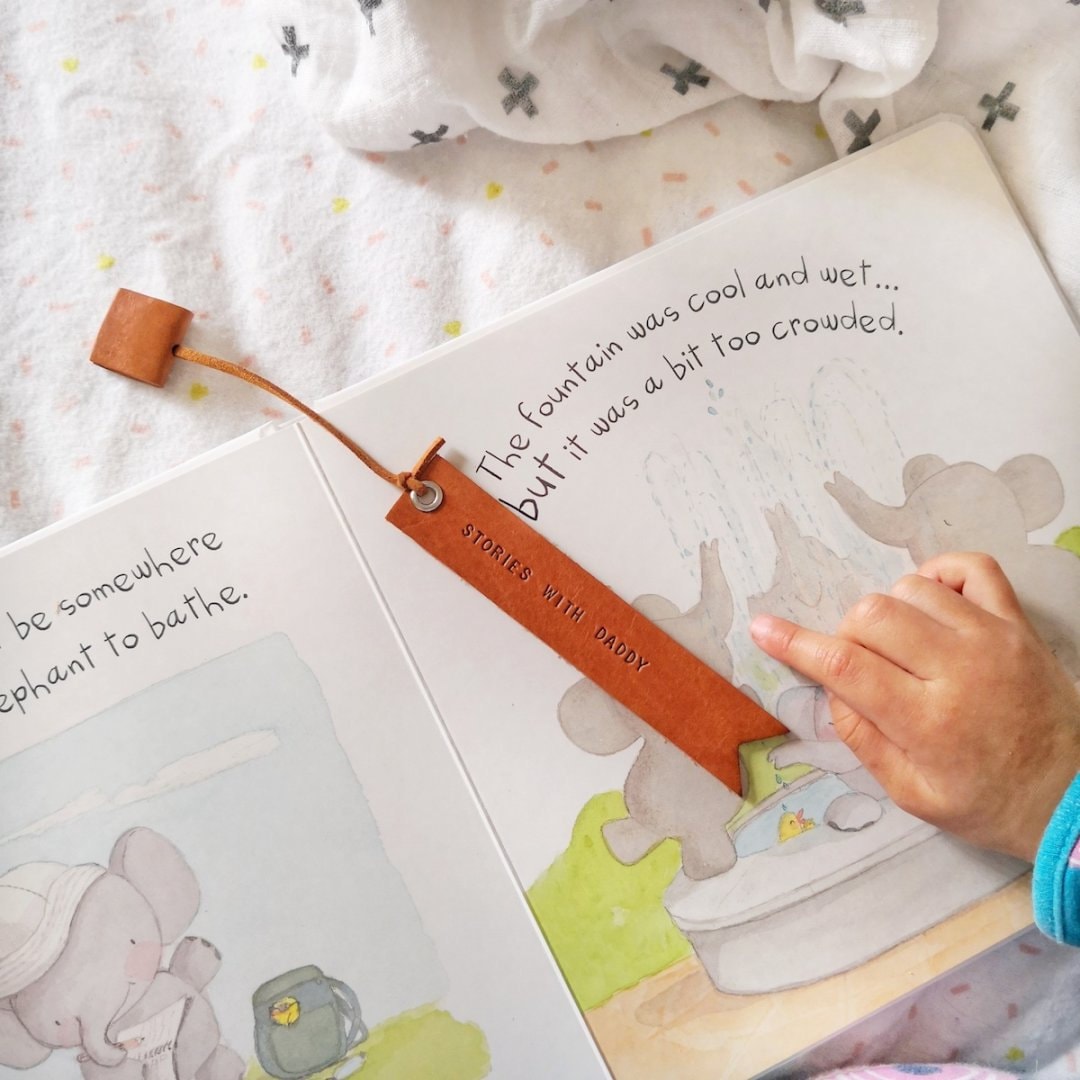 >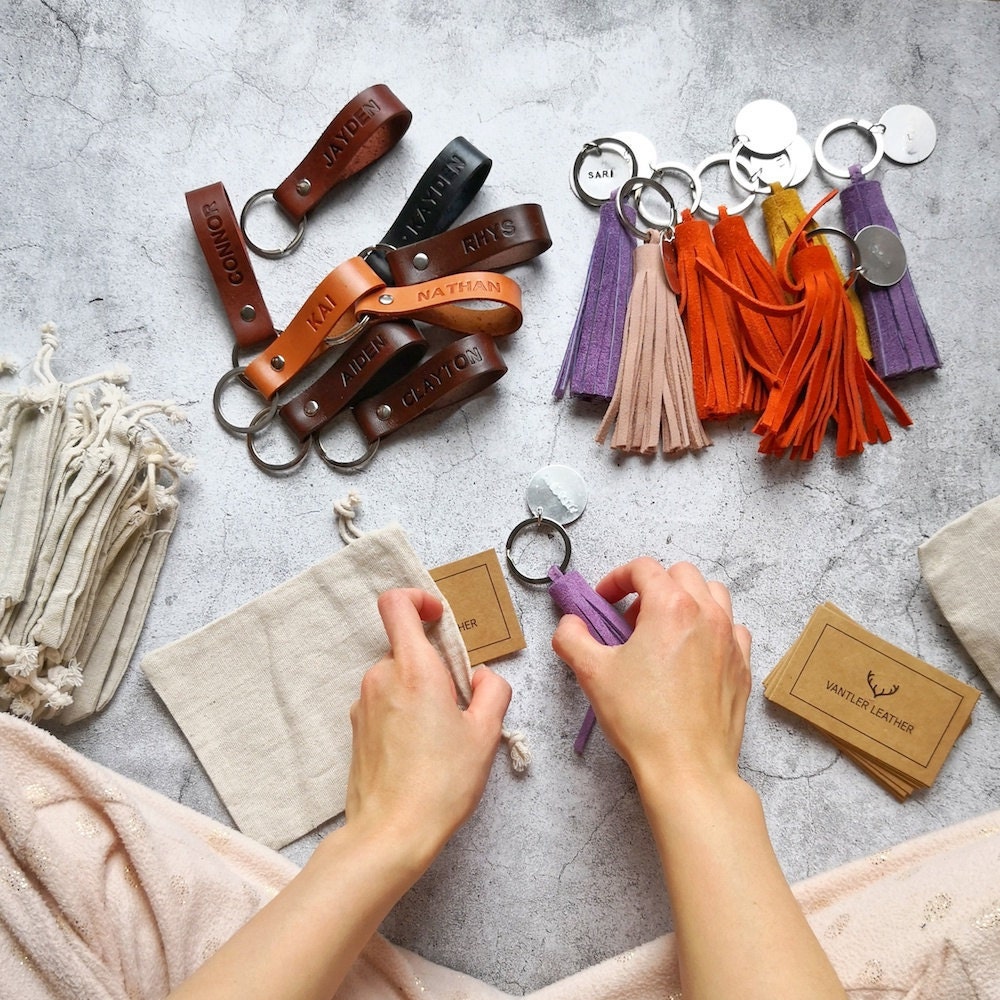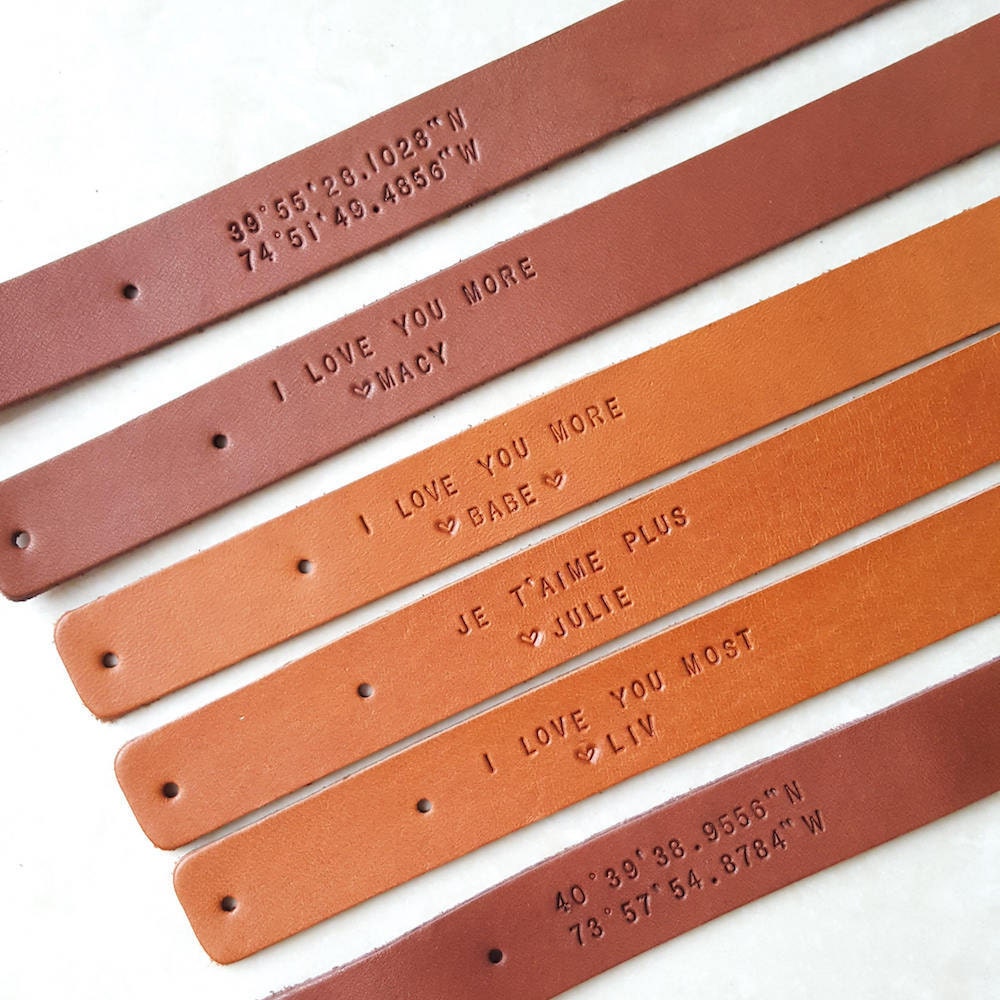 To date, you have over 10,000 sales on Etsy—that's super impressive! What does your production team look like?
At the moment it's only me! But during the holidays last year I was really drowning in orders—that's when I crossed the 10,000 sale mark—so I flew my dad over from Malaysia to help me out. But we do everything ourselves. We cut the leather, assemble the pieces, and then we individually personalize each and every item.
Personalization plays a huge role in your business today. How much of your line can be personalized?
I'm really focused on the gift-giving experience, so personalization is huge. 100 percent of my shop can be personalized.
That's incredible! Can you tell us about a personalized order that was especially memorable for you?
One that really stands out is a custom order I received from New Zealand, for a woman who was getting
married
and wanted to commission a leather bolo tie as a gift for her father for walking her down the aisle. It was very simple, but she wanted me to stamp "Walk me down" onto the tie—just those three words. And I don't quite know why, but it stirred up a lot of emotion in me while I was making it for her. I think it reminded me of my dad, and when he walked me down the aisle as a bride. A lot of my customers purchase gifts that I send directly to the recipients, so I often hand-write little notes for them, and sometimes that makes me emotional, too. I also love stamping custom messages onto the keychains—whether it's "Drive safely," or something like, "We need you here." All these little messages make me smile when I work on them.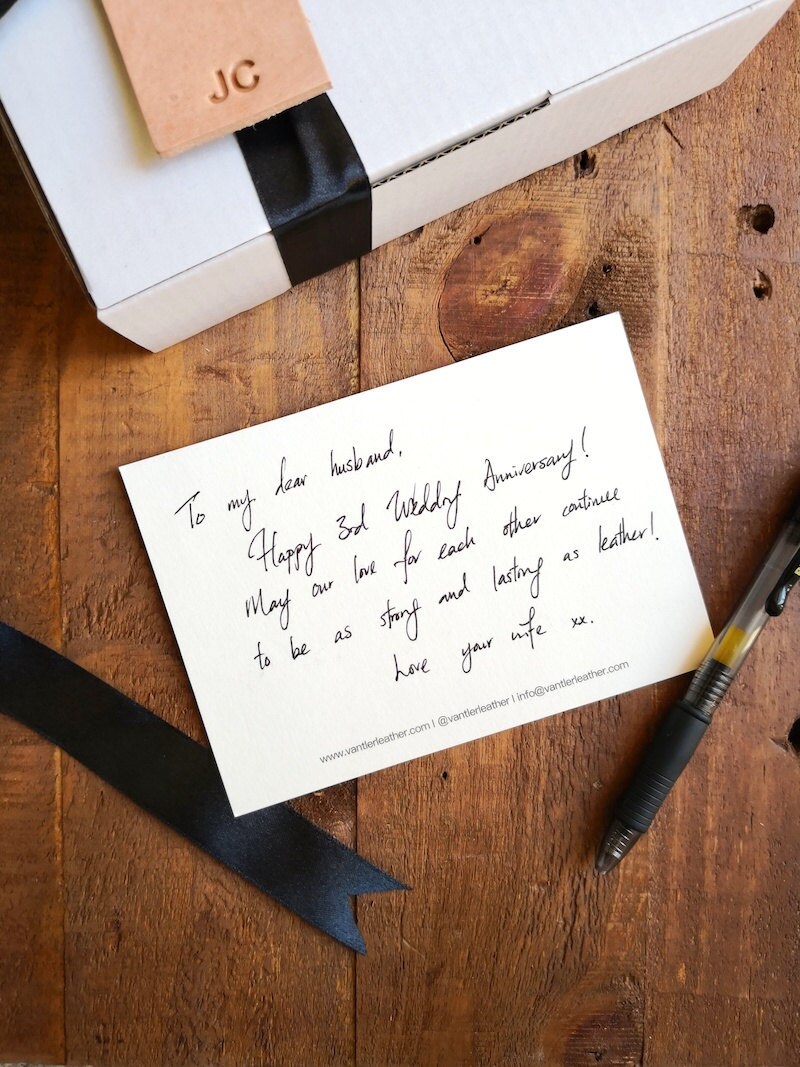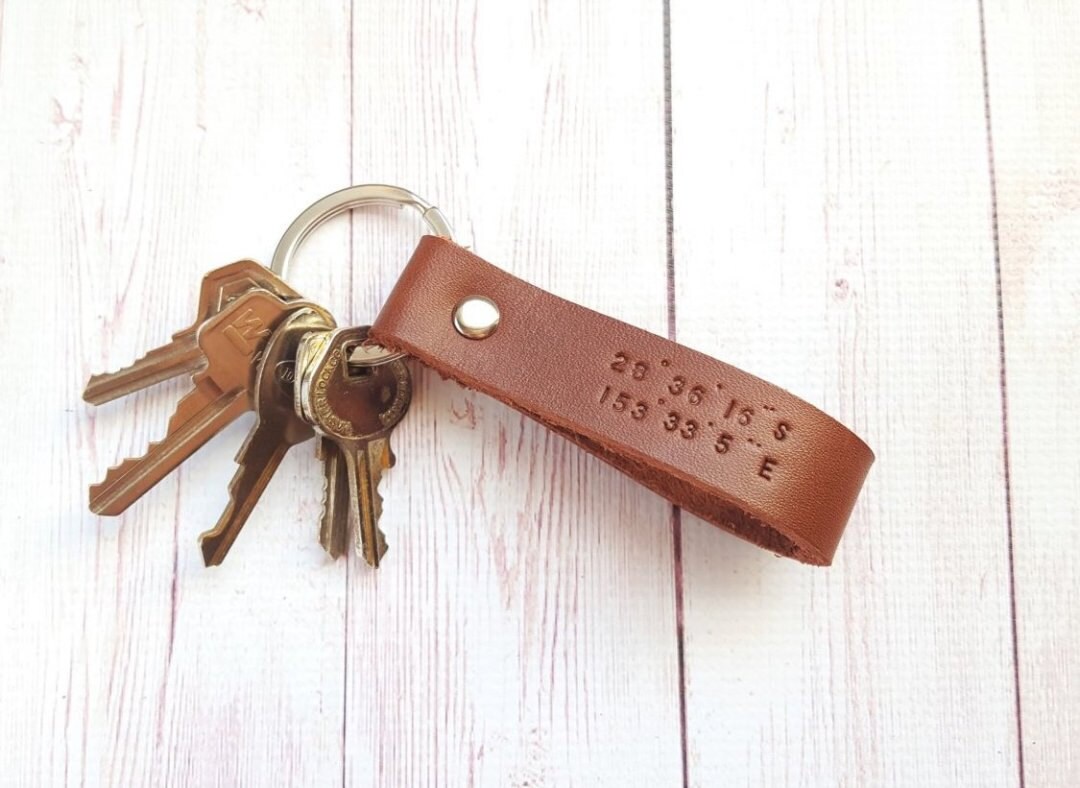 >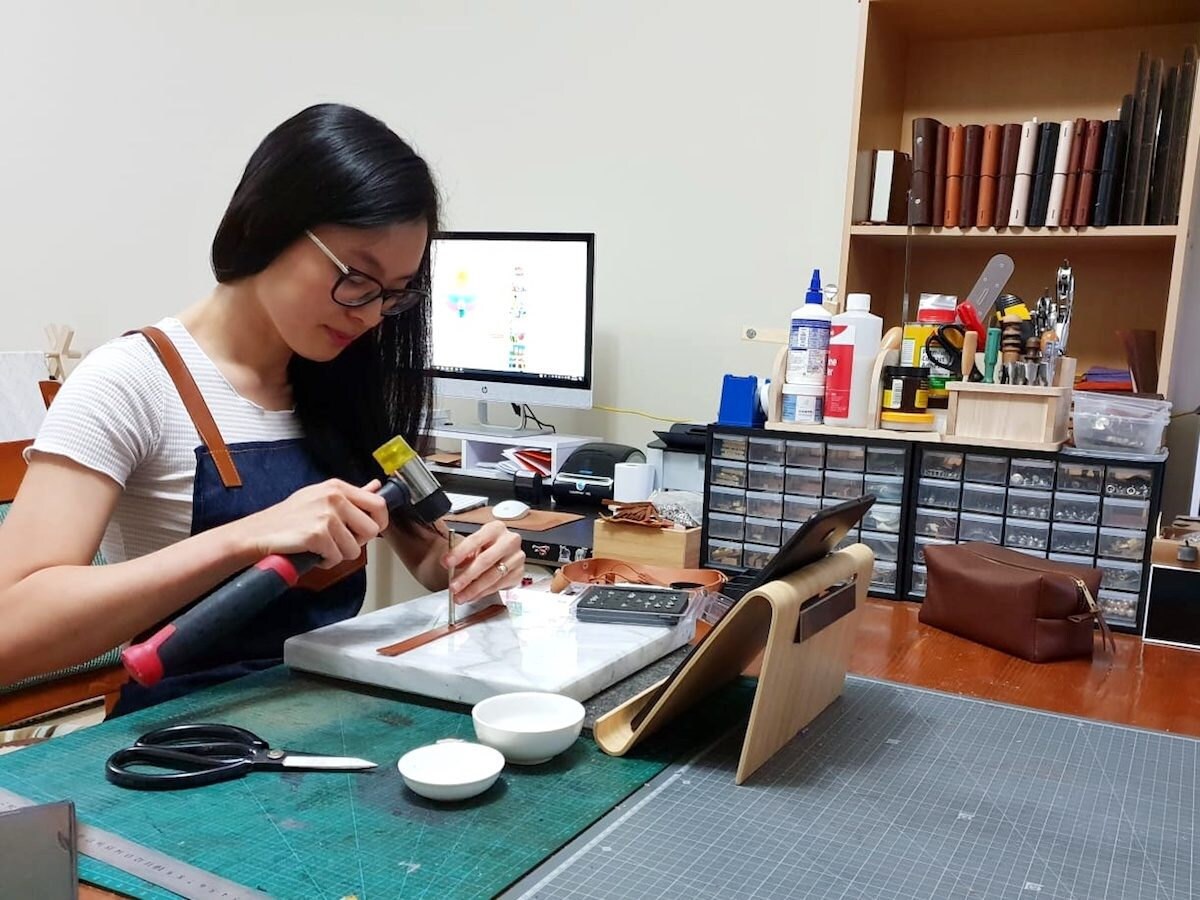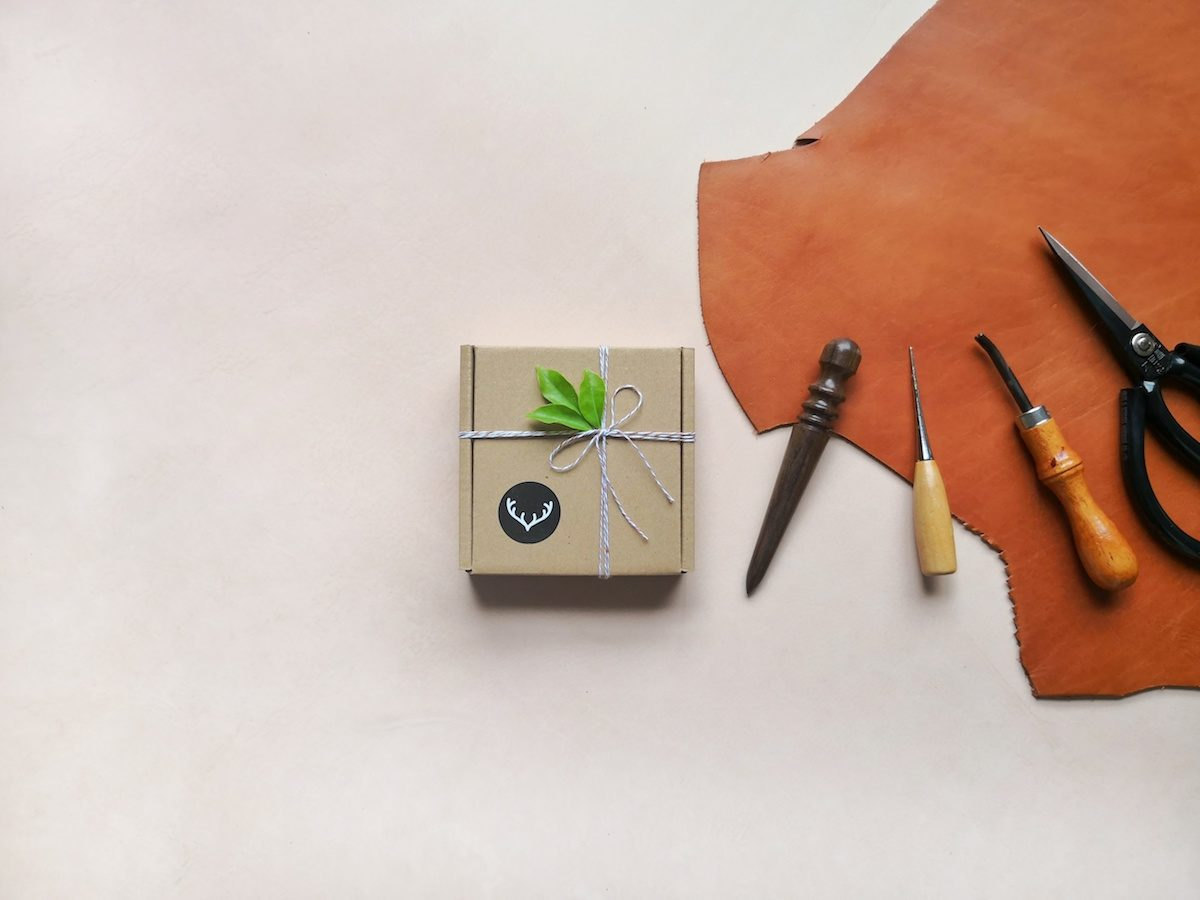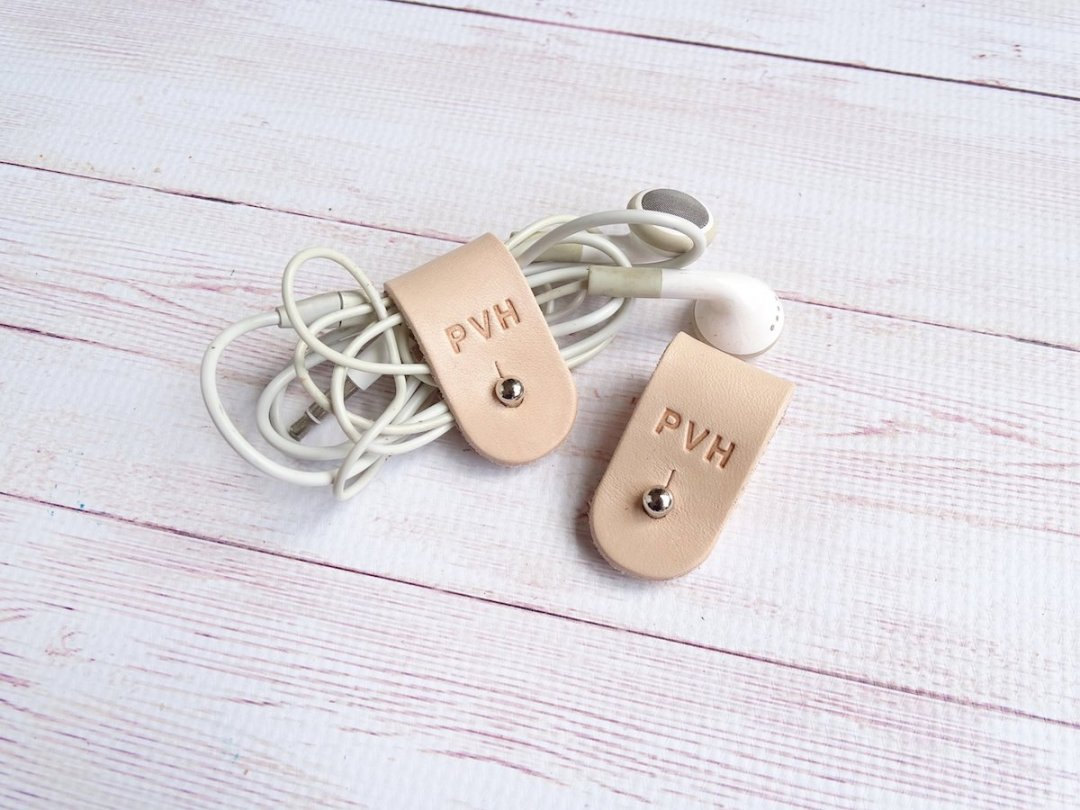 >
Do you have many repeat customers?
I do! I have some customers who buy everything for their holiday season from me. Also a lot of customers come to me whenever they want to buy something for men.
Gifts for men
can be hard, to be honest. They're like: "I'm so glad I found you, it's made my life so much easier!"
Speaking of gifts, what are some of your most popular items for gifting?
My
keychains
and
bookmarks
are both great for gifts. When you give a gift, it doesn't need to be really big and expensive. I like gifts that can be used—that can be carried around every day. Then when the recipient looks at it, it reminds them of the person who gave it to them. That's what's most important—it makes them feel appreciated.
Your personalized couples bracelets also strike me as a sweet option for present-seekers. How did those come to be?
I actually first made them for me and my husband. We have our initials and our wedding anniversary stamped on them, but I've also had customers ask for things like coordinates and short quotes. When I first started making them, I offered a double-band bracelet, but then I had requests for single bands, so slowly I've expanded the
collection
. They're super popular for Valentine's Day gifts, as well as for anniversaries and Father's Day because you can personalize them however you want to. And they're perfect for everyday wear because they're leather, so they only get nicer with age.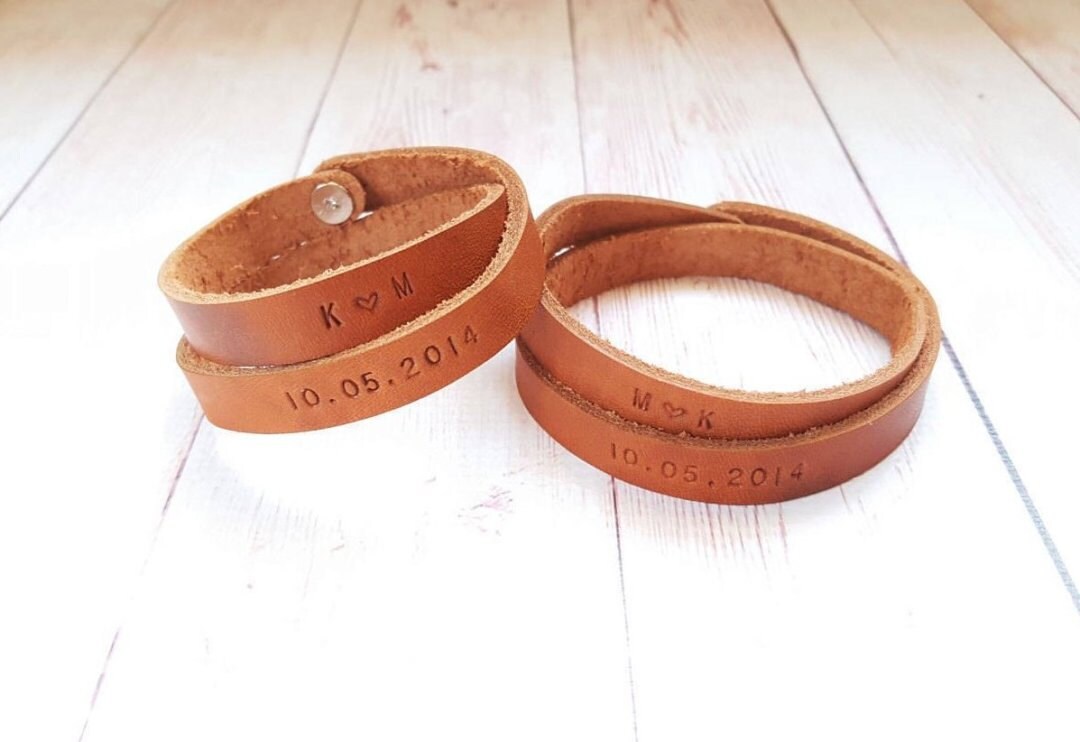 >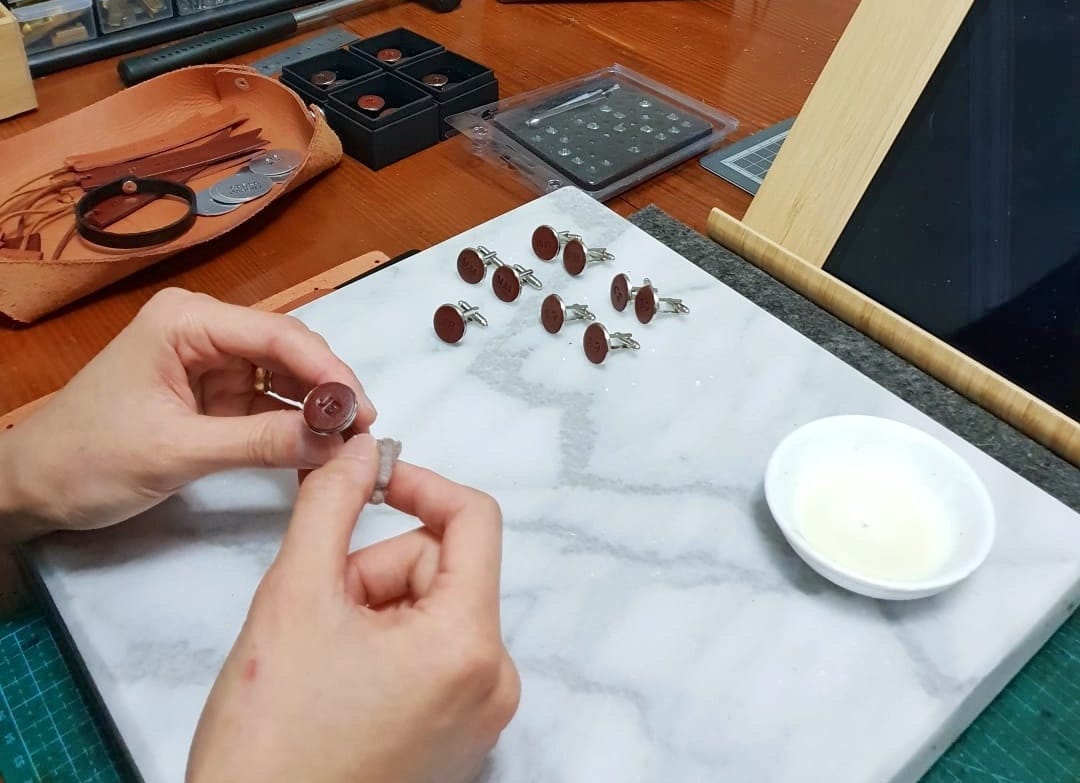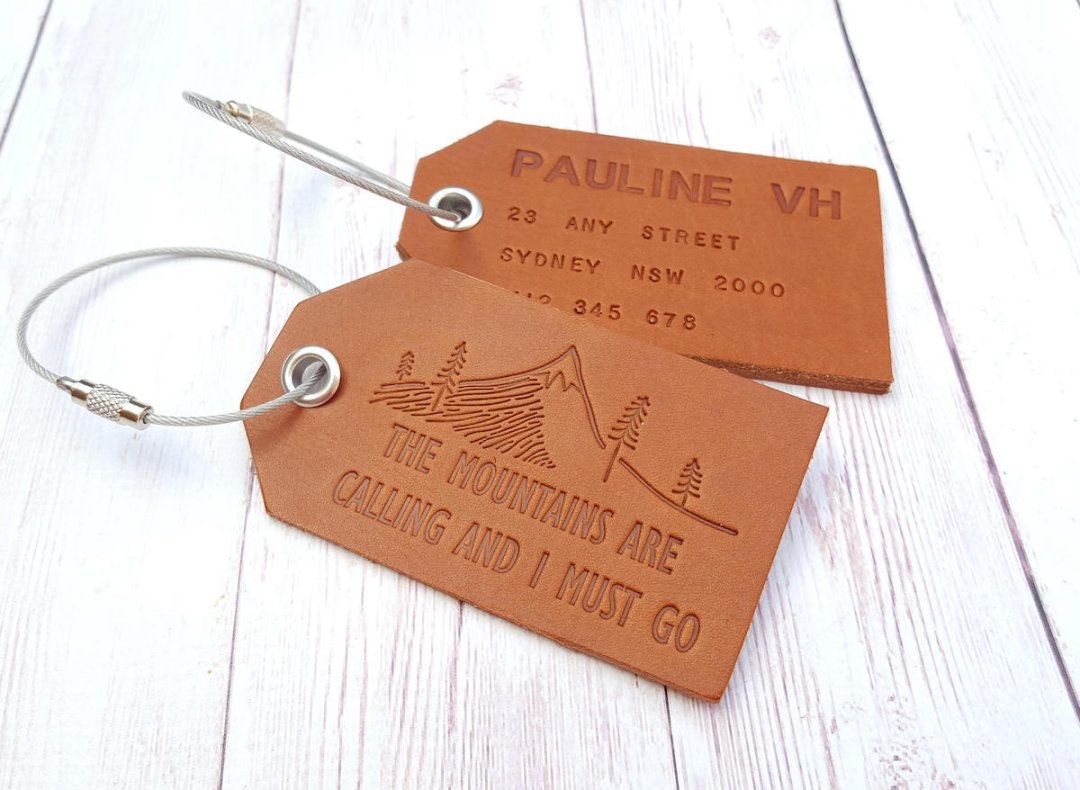 >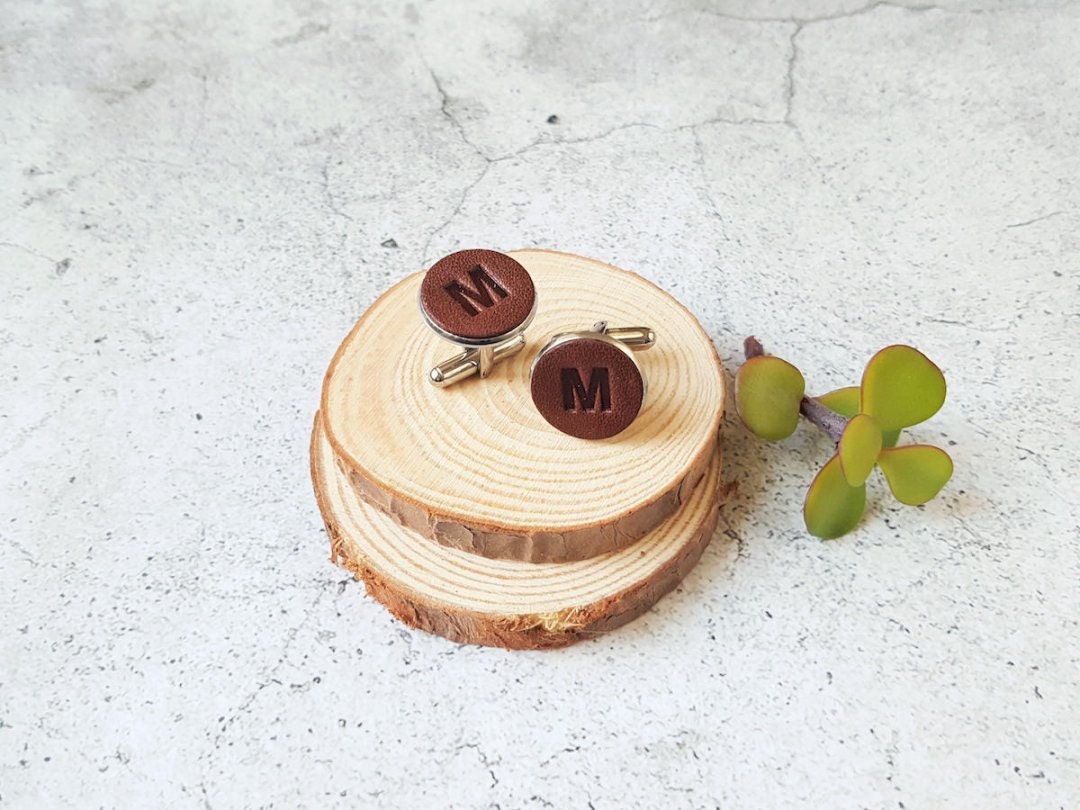 >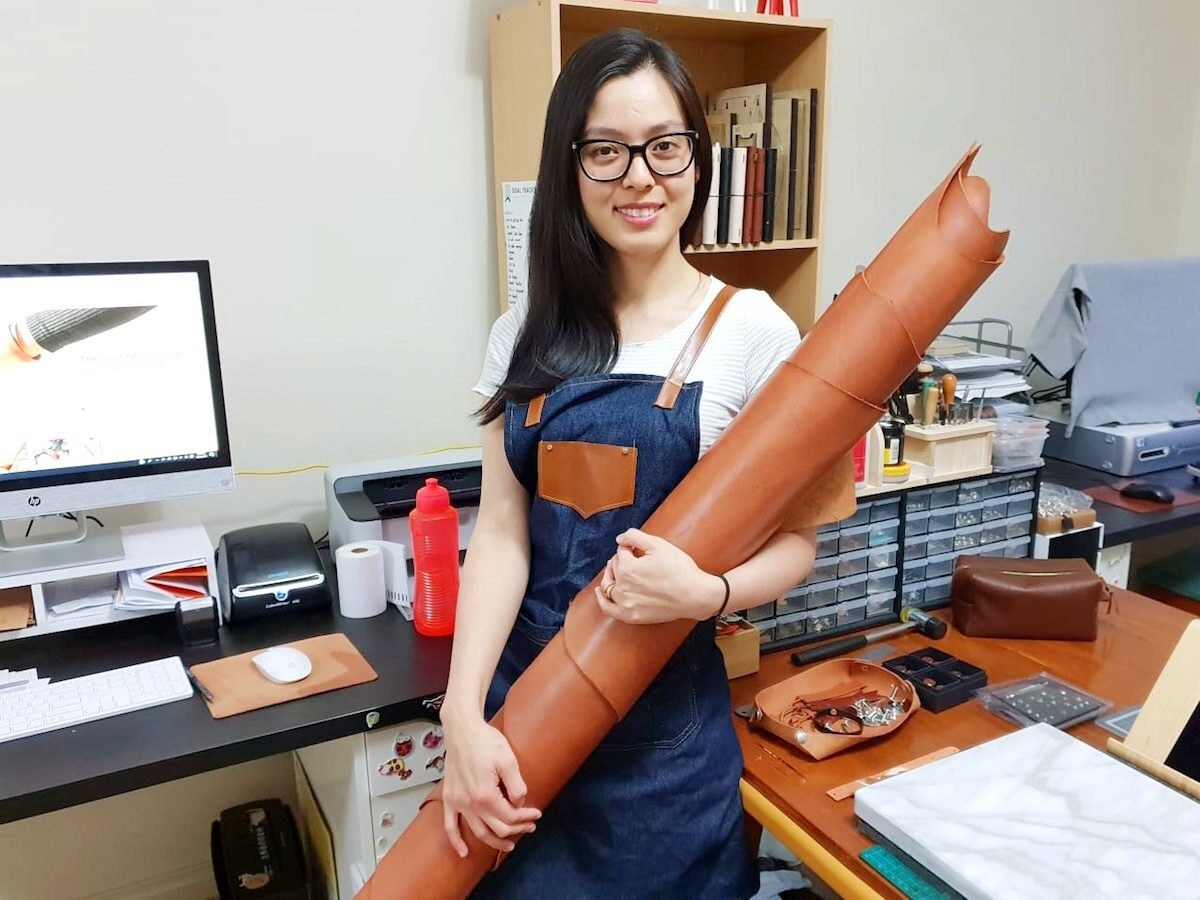 What's your greatest source of inspiration?
I get inspiration from everyday living, and I like products that solve everyday problems. Like a
cable organizer
, for example. Everyone always has really messy cords and wires, so I designed a holder to help tidy them. Or maybe your keys are all over the place, so you get one of my custom keychains. Most of my line began this way—as functional items I made for myself or for friends and family.
What's next for Vantler Leather?
Something exciting! I really want to share the experience of making with my customers, so I'm actually in the process of putting together
DIY kits
. People will be able to sew their own wallets for a loved one and personalize it themselves. That experience is everything.
Follow Vantler Leather on Instagram and Facebook.
Photographs courtesy of Vantler Leather.