by Aleksa Brown
These BFFs met while studying fashion in college. Now they co-own Vaux Vintage – a collection of timeless minimalist pieces perfect for everyday.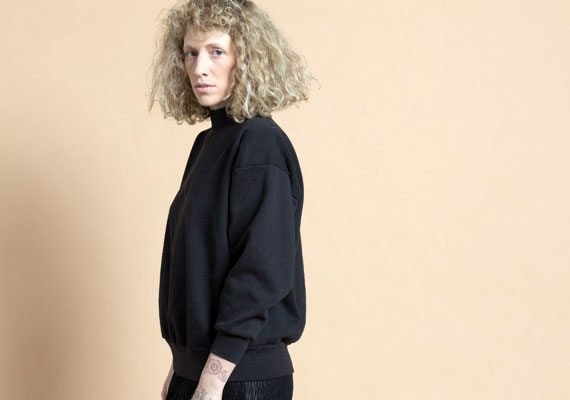 Leave it to a pair of fashion graduates with years of professional experience sourcing costumes in the film industry to bring the best of both backgrounds to their utterly timeless, anything-but-kitschy vintage clothing business. With a deep knowledge of materials, silhouettes, and construction,
Vaux Vintage
's Aly Barohn and Lou Tillery focus on finding and restoring minimal pieces from every era that will blend seamlessly into a contemporary wardrobe — and won't slip off the style radar at the end of the season. "We really want to escape this mentality where trends move so fast that every six months you have to buy a whole new wardrobe," Lou says. Aly and Lou got their start in the vintage biz when they each opened their own shops back in 2009, as a way to unload items from their personal vintage collections – and pieces leftover from film jobs – that were taking over their closets. "We had all of these clothes that didn't actually fit us, but were too beautiful to take to a thrift store," Lou says. "The obvious answer was to start selling them on Etsy." Since then, selling vintage together has become their full-time job – and one they're both extremely devoted to. "We have so much freedom running our own business, Lou says. "It's been such a pleasure to be able to pursue this avenue as a career."
We got in touch to learn more about the items they're drawn to, their view on sustainability, and how they learned to let go of the incredible pieces they've found along the way.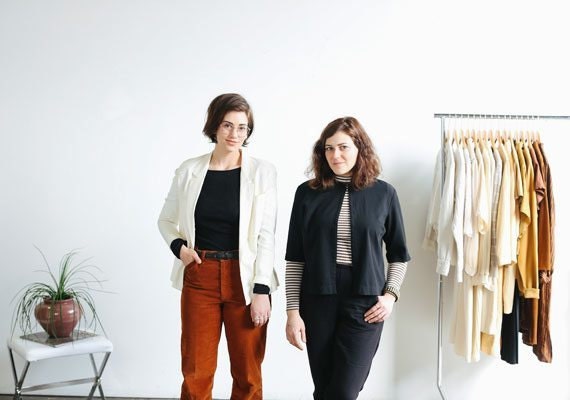 How would you describe your aesthetic?
Lou:
We're focused on minimal vintage clothing made from natural fibers. We want our pieces to fit in alongside fashion today – we don't want them to feel dated, and we don't want anyone to feel like they're wearing a costume.
Aly:
As much as we love incredibly unique vintage pieces, what we wear day in and day out is more like a simple white t-shirt and a cardigan. We want to push that side of vintage – the everyday pieces that build a wardrobe.
Are you focused on any particular decade? Lou:
We have stuff in our shop from the 1800s up through the 1990s. We really feel like every single piece can work together, despite the decade.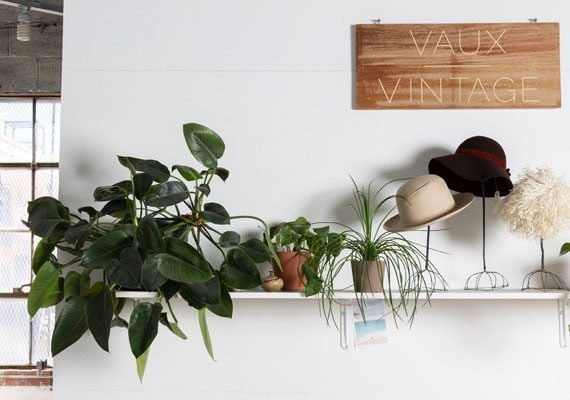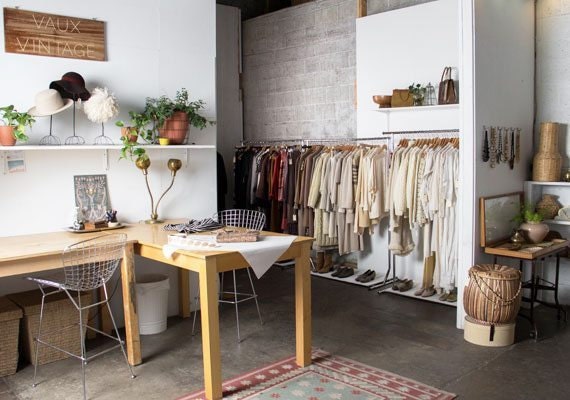 What is your workspace like? Is it a retail space, too? Lou:
We rent a studio space right now – we call it a showroom. People can set up appointments with us and come shop if they want to, but we shoot photos almost every single day, so we treat it more like a studio. The space itself is part of this artist community here in Denver. There are dogs running around and people coming in and chatting. Our days are very busy. It always surprises me how busy we are!
Where do you source items for your shop? Lou:
We source from all over, but mostly estates and private clients who come to us with special pieces. Sourcing is really fun, but we don't do it that often because we always end up getting more than we budgeted for. That just speaks to the fact that there's so much beautiful stuff in the world.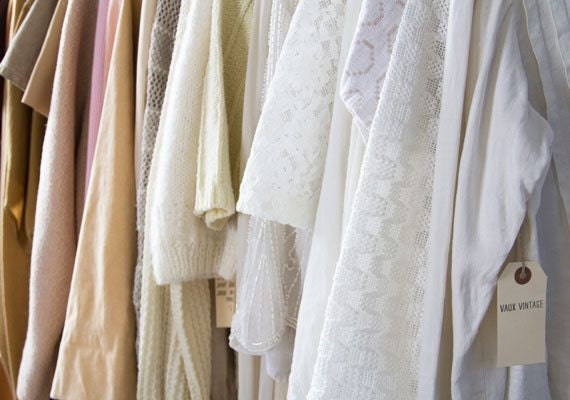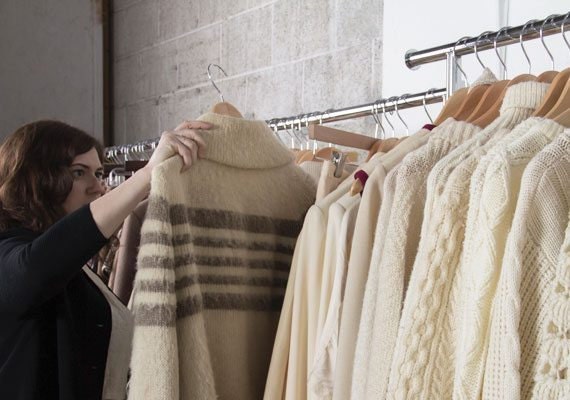 Where does sustainability fit into your mission? Lou:
Fast fashion is a huge problem – we're buying clothes for cheaper now than ever, and people are working under terrible conditions for really low wages to make low-quality clothing. We've all had the experience where we buy something and it falls apart after one wash and then we throw it away. It's crazy that that's how we're buying clothing nowadays – with the mentality that we can just toss it in the trash.
Aly:
That's another reason why we try to choose pieces that are really timeless: We don't want people to throw them away after one wear.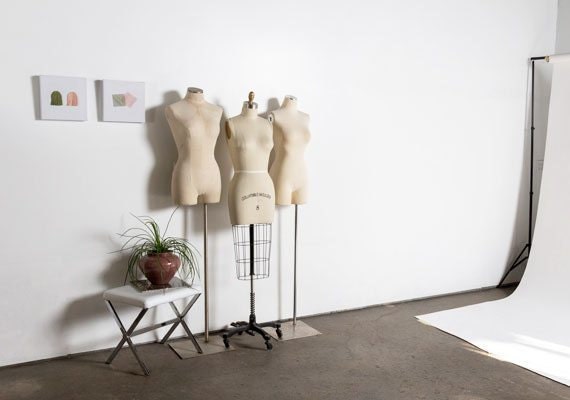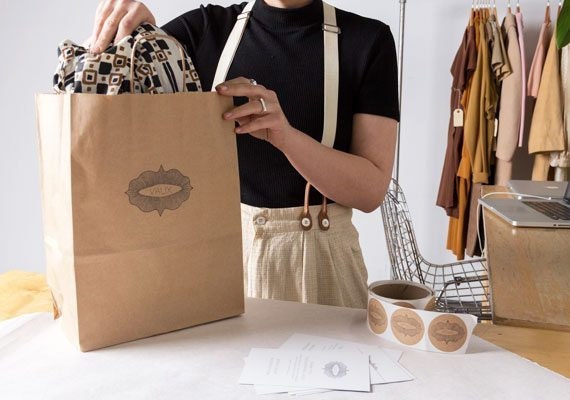 What is your process like for getting an item ready to sell? Lou:
When we process a new item into our inventory, first we take a look at it and determine if we need to do any mending. We also clean everything, so we think about how we're going to launder it – whether it can be hand-washed at home, dry-cleaned, or machine washed. Once the item has been cleaned, we put it on our processing rack, which is always stuffed full. Right now, we probably have about four or five models that we work with when we take photos, so we section off all the items based on who's going to model them. The last step is shooting the garment on the model and writing the item description. Is there a lot of research that goes into writing your item descriptions or dating your finds?
Lou:
Dating an item is something we never really even question anymore – we just look at each other and know. People are always surprised when we can immediately date something. I think it stems from our costume background – when you study the history of clothing, you really get the styles down in your mind. You can also tell a lot from the label, the fabric content, and the way it's made, like if it has metal zippers. Also, if something was hand-sewn then it was probably made in the '70s or earlier. There are a lot of small clues.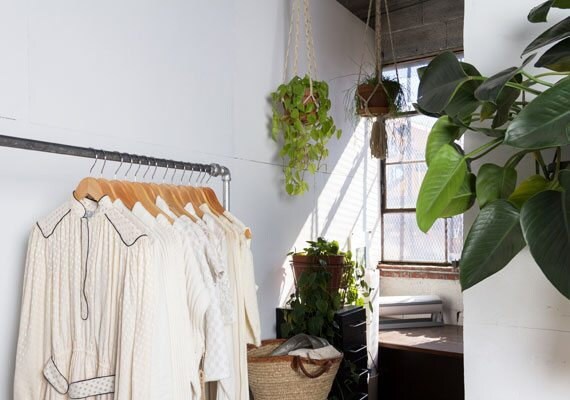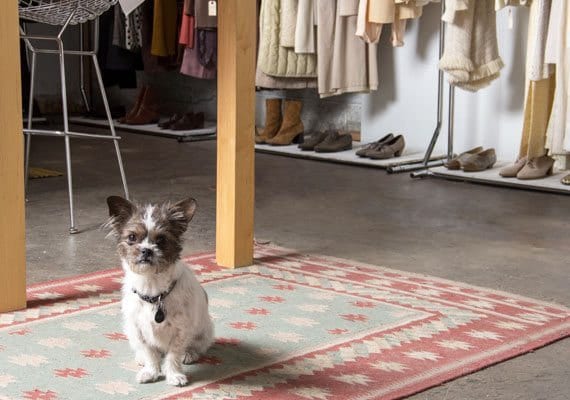 Is it ever hard to let go of the things you find? Lou:
What's beautiful about what we do is that we find these gorgeous pieces, and instead of wanting to hoard them or collect them, we know there's somebody out there who's going to love them, someone who's going to wear them every day. If we put everything in our own closets, it might just sit there; I would rather see this stuff out in the world being appreciated by our customers. What (or who) are some of your main sources of inspiration?
Lou:
There are so many style icons we love, like Anjelica Huston and Diane Keaton. Both of them were doing daring things with fashion in their youth; as they grew older, they maintained that aesthetic and that boldness. Aside from style icons, our biggest influence is contemporary fashion design. We don't want to get so lost in the past that we can't see what's happening today.
Aly:
Yes, we really do try to stay up on current designers and what's walking down the runway. We shoot two lookbooks a year – one for Fall/Winter and one for Spring/Summer – and we love pulling inspiration photos for those. When we do, the majority of the images come from contemporary fashion. We look to the future more than the past.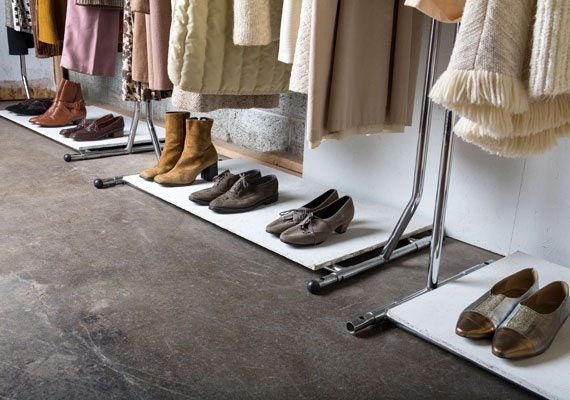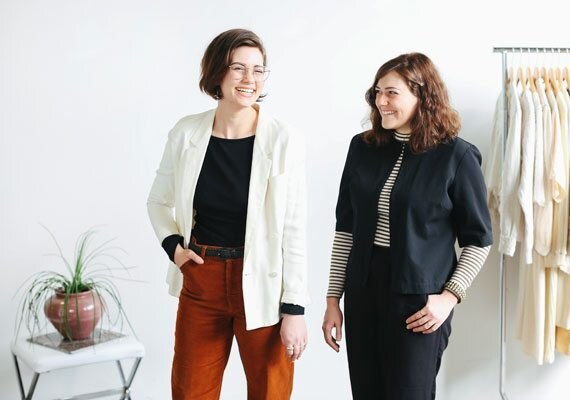 Speaking of the future, what are some of your goals?
Lou:
We want to buy more high-end vintage so we can have a full collection of designer pieces – and in general, to think of more ways to create special collections. As Aly mentioned, one of our favorite parts of what we do is creating highly stylized editorial lookbooks; we really want to get more into that. Maybe in the future, we'll also start working with artists or contemporary jewelry designers, bag designers or shoe designers. We would love to start doing more collaborations and keep experimenting.
Keep up with the latest from Vaux Vintage on Instagram and Tumblr.
Studio photos by Vaux Vintage, portraits by Morgan Levy.