This alternative fashion designer combines steampunk, Victorian, and sci-fi influences in her thoroughly one-of-a-kind costume line.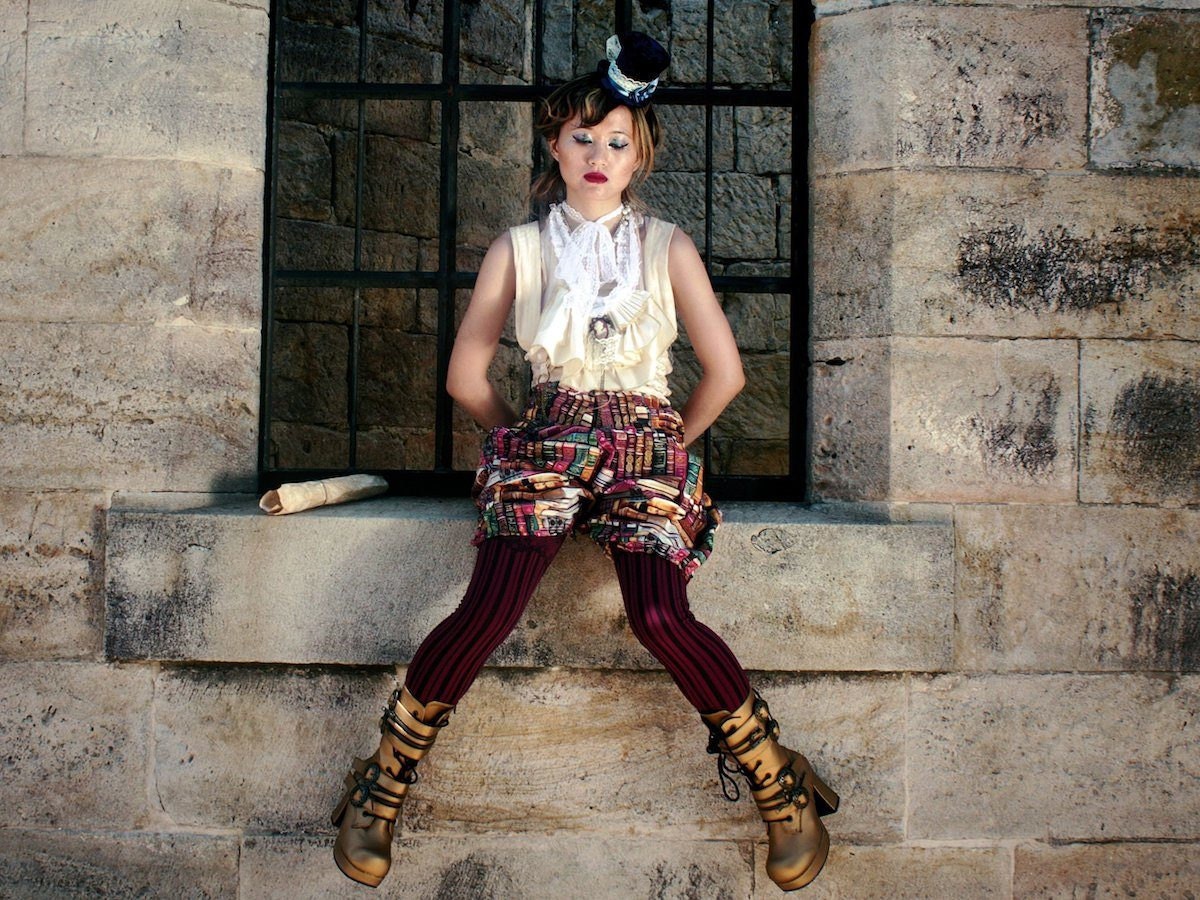 If you wanted to design alternative fashion, how would you begin? Would you attend a fashion institute? Study art history? Apprentice yourself to a theatrical designer? Or would you, like Rai Keodara of
Ventriloquist Court
, write an honors thesis on "a historiographical review of the post-Soviet Union debate over revisionism versus the totalitarian model of Soviet Russia"? As unlikely as it might seem, that was Rai's path to developing her personal line of handmade, "scientific romantic" fashion. As part of her honors research, this designer from Sydney, Australia read Alexander Bogdanov's science fiction novel
Red Star
. "It was my first encounter with science fiction and I was hooked!" Rai relates. Delving into H.G. Wells and other early writers of techno-speculative fiction, she began to develop
costumes
that drew from and expanded on steampunk fashion. "Steampunk felt like a very natural way to imagine another world," says Rai. "I found the fusion of Victorian-era clothing with harnesses, goggles, and other accessories with references to steam technology absolutely fascinating." With Rai, fashion is about more than appearances. Her ethics inform every garment she produces. She is vegan, and uses cruelty-free fabrics whenever possible. "All my interests come together in my work," she says. "I do steampunk that draws from the Victorian style, but it also has references to technology, and I use rustic, hand-woven fabric—when you bring all that together, well, that's Ventriloquist Court."
Read on learn to more about Rai—then shop the collection.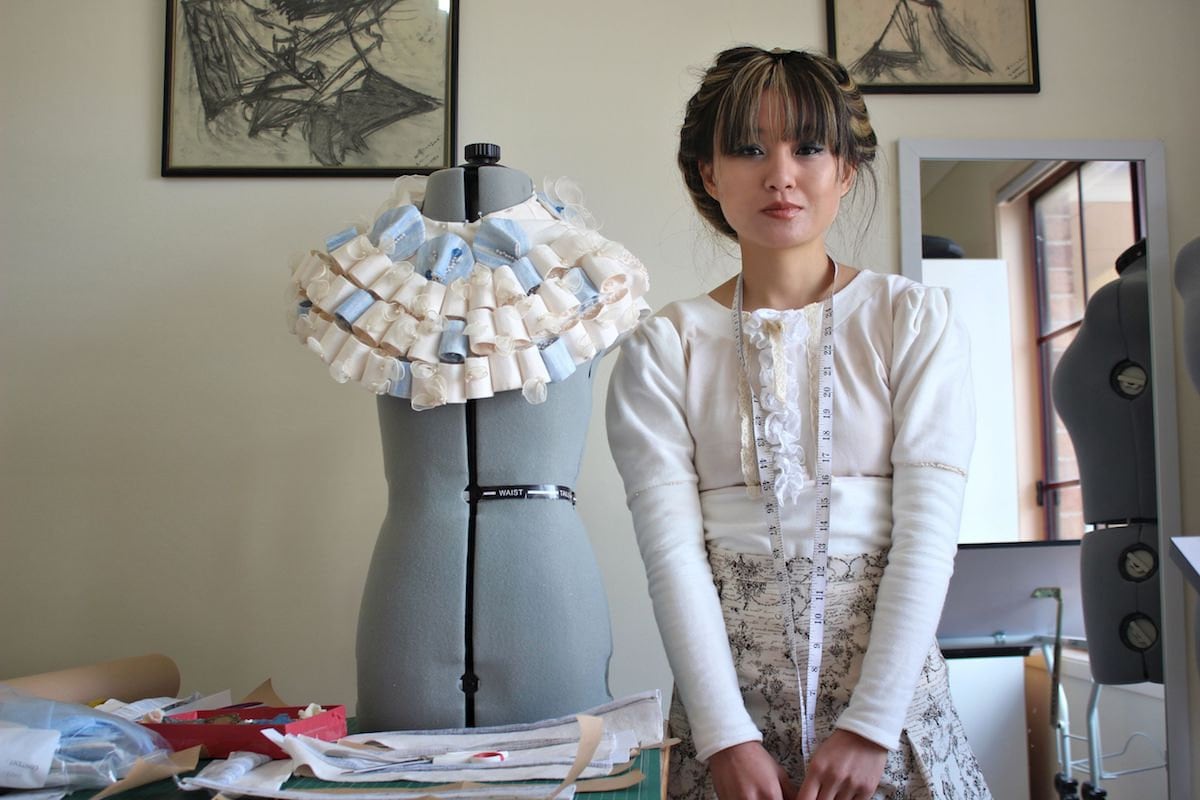 It's a big jump from writing a college thesis to developing a fashion line. How did you do it?
I'm entirely self-taught. For the most part, I learned clothing design and fabrication from tutorials online. But as a young girl, my favorite pastime was playing around with paint colors and manipulating fabric. So I suppose I always had a deep, natural interest in making things, and just needed to develop the skills. As an adult, I joined a photography club. I began photographing antique and rustic things. It was really hard to find antique clothing for these shoots, so I started making my own garments. Once I found that I had a knack for sewing and designing, I knew that I wanted to try my hand at launching my own brand of alternative, handmade
costumes
. I thought, "What about Etsy? Maybe I can test the waters." I opened my shop in 2013.
You have a strong interest in natural fabrics. Can you tell us more about that?
Science fiction has been a huge influence on my work, but there's one thing about science fiction—it doesn't usually suggest the most eco-friendly fabrics. As I was developing into steampunk, I wanted to be more eco-conscious. Now, I really try to use eco-friendly fabrics, and I want the people who make those fabrics to be treated well. For example, I use cruelty-free silk, which is fabric made from cocoons that are left in the wild. No silkworms are killed to make it. There's a collective in India that collects the empty cocoons from trees, and spins and weaves the fabric. The texture is different from industrial silk, which is very soft; this vegan silk has a lot of texture.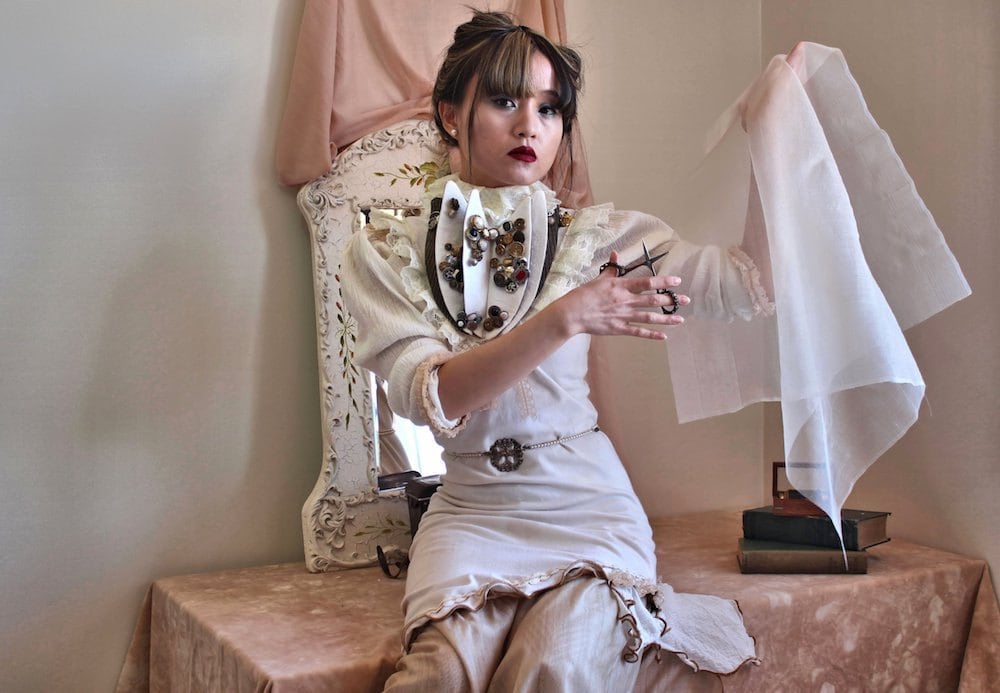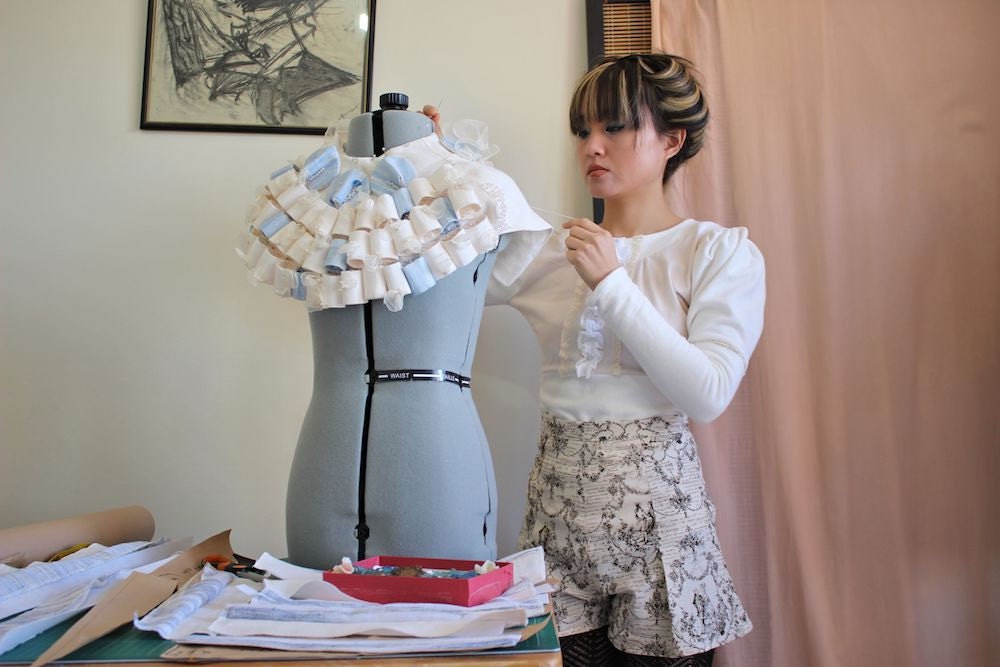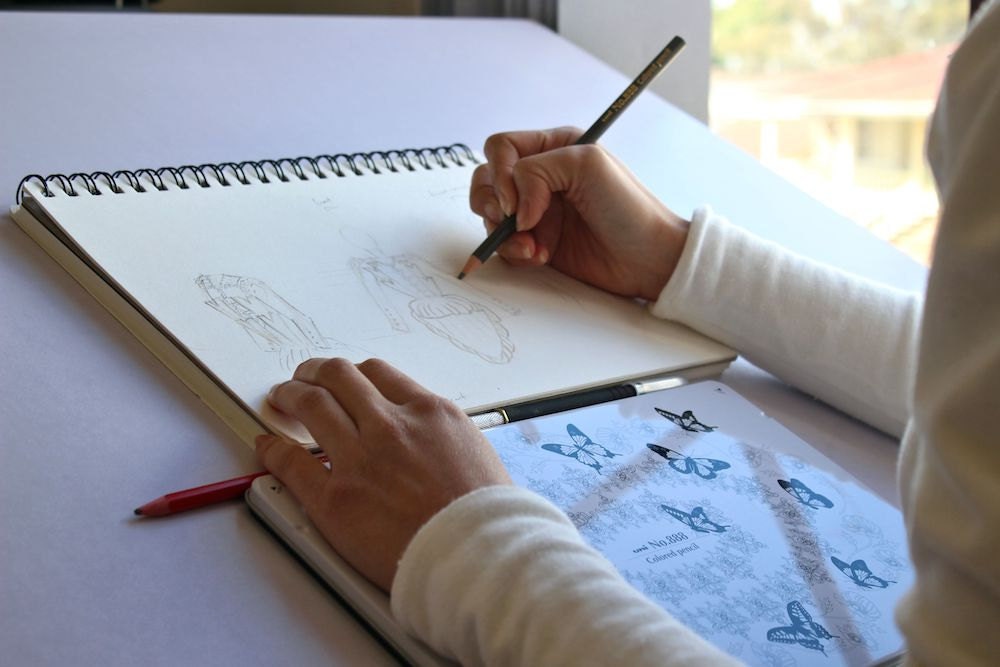 How do you source such special materials?
My brand wouldn't exist without Etsy, to be honest. There are things I can't find locally, like hand-woven fabrics from India, or recycled-glass beads from Indonesia, or fill made from
recycled
plastic bottles. Etsy really supports the alternative and eco-conscious materials that I'm always looking for. The truth is, I became an Etsy seller myself in part because I was spending so much time on the site looking for materials.
You have such vibrant names for your collections: Steampunk, Circus, Gothic, Visual Kei…
It's eclectic and romantic, referencing earlier times, but informed by what matters to me personally. For instance, my own contribution to steampunk fashion makes use of hand-woven cotton, linen, and wild silk. The result is a mix inspired by the detailing of Victorian costuming and steam technology but through contemporary eyes and sustainable fabrics. And I love
Visual Kei
—the detail in the costumes and the androgyny. I love the theatrics of it, and how a VK performance can be like a play. Sydney tends to be a very conservative culture, so Visual Kei really stands out to me in the world of alternative fashion.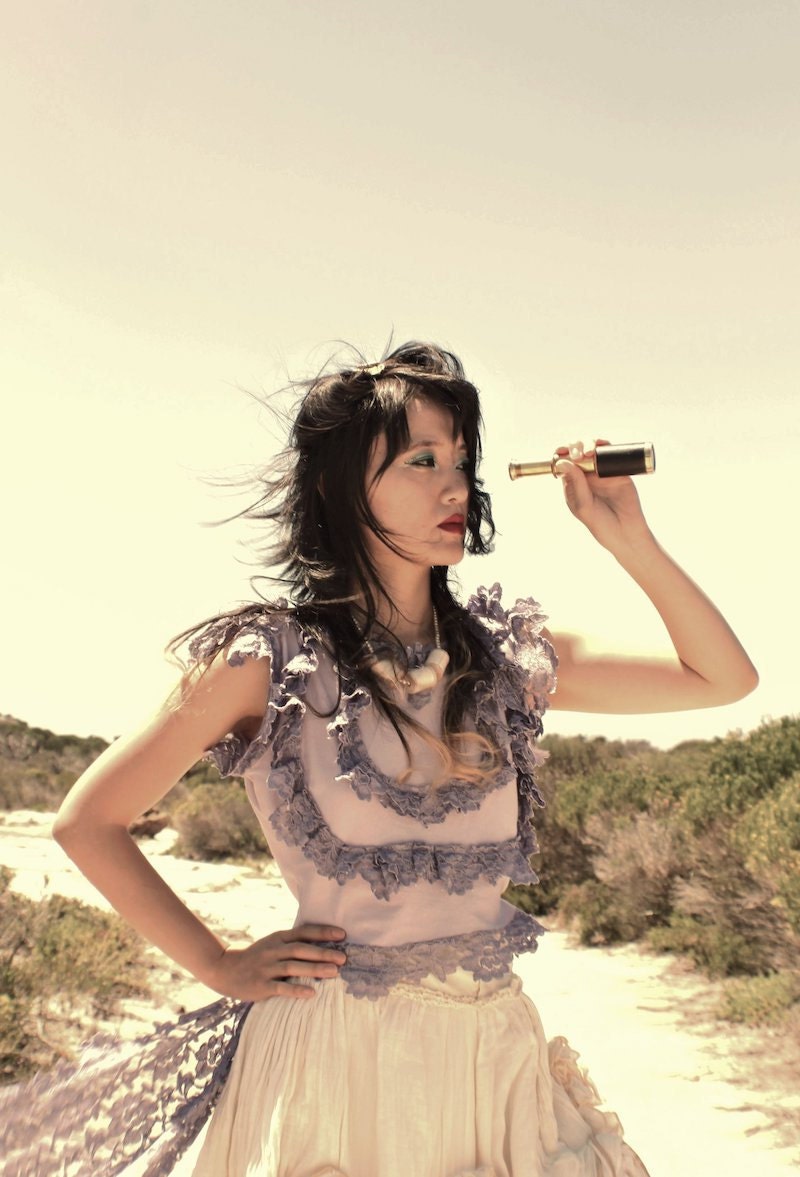 Photo by John Ryan Sebastian.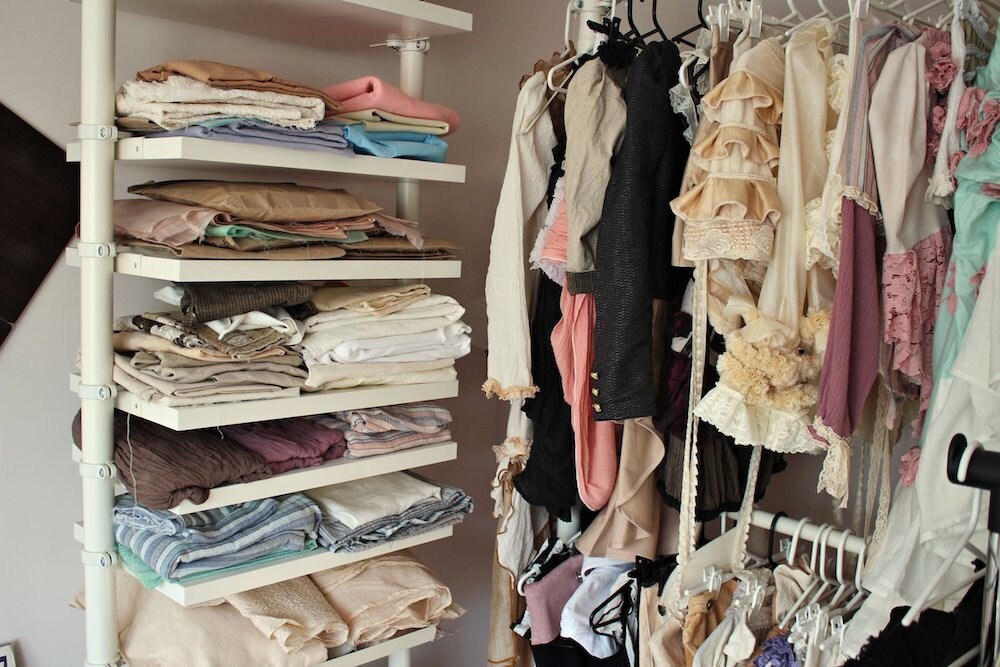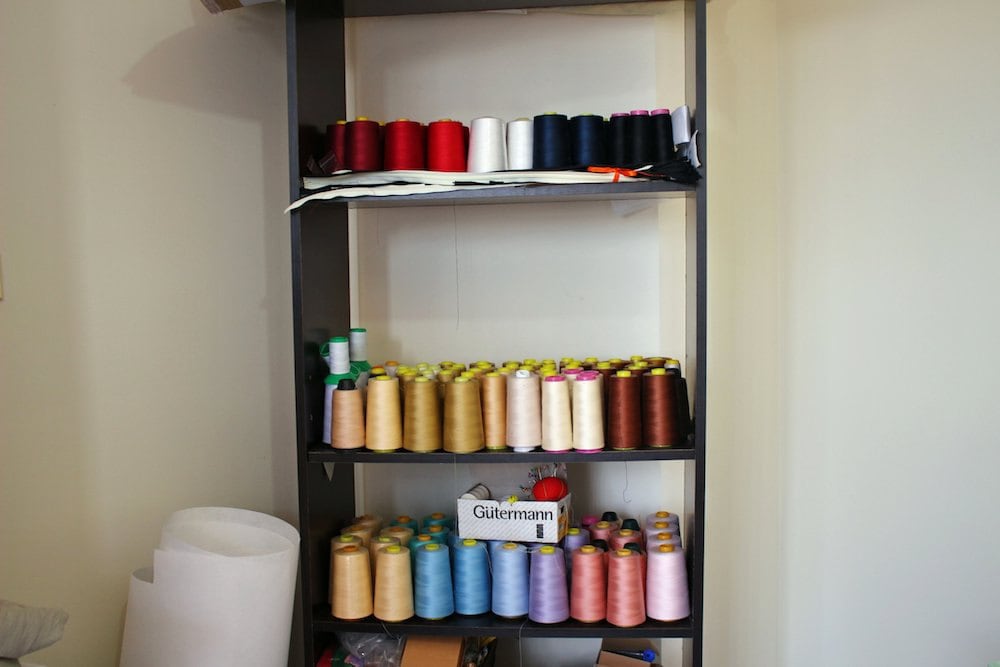 You mention conservative culture, where fashion might sometimes be treated as trivial. Do you view fashion as art?
Treating fashion as trivial is very common. Even online you'll find people talking about how they don't care about how they look. And I understand that from my own experience. I didn't like drawing attention to myself, so I used to dress in loose-fitting hemp clothing. I used to think that people who dressed in a certain way were showing off or they weren't genuine. But why did I think that way? I can go to an art gallery and see the detail and creativity in a painting and really love it. Why then, when people want to express that same creativity in
costumes
was it superficial? If you see alternative people in the street, it's not that they're showing off. What you are seeing is an expression of their personality. How they dress is what connects them to a certain community—
gothic
or steampunk or something else. They care about it and have thought about it a great deal. It's not trivial or superficial at all.
I wanted to own a trademark. I spent two whole weeks from sunrise to sunset perusing the English dictionary. Each time I thought I had invented an original name, I would search it online only to be disappointed that the name was taken. By the time I reached the letter V I had nearly given up, but then I came across the word 'ventriloquy.' I paused for a moment. The word evokes something slightly dark and unusual. I worked on making something unique by combining it with different words. "Ventriloquist Court" came about through that process. The name wasn't taken by anyone else, and I liked it because it suggested something from an earlier era, and it also felt like it was delving into a more alternative culture. Looking back on things, I'm glad that I decided to sort out my trademark issues early on. It would have been far more stressful to encounter these issues years later after much financial investment in the name. It's my hope that my collections will one day reach a point of sophistication where people will look at a design and say, "Oh, this piece must be a
Ventriloquist Court design
"—and that's when I'll know that I've made it!
Photo by HellyMelly.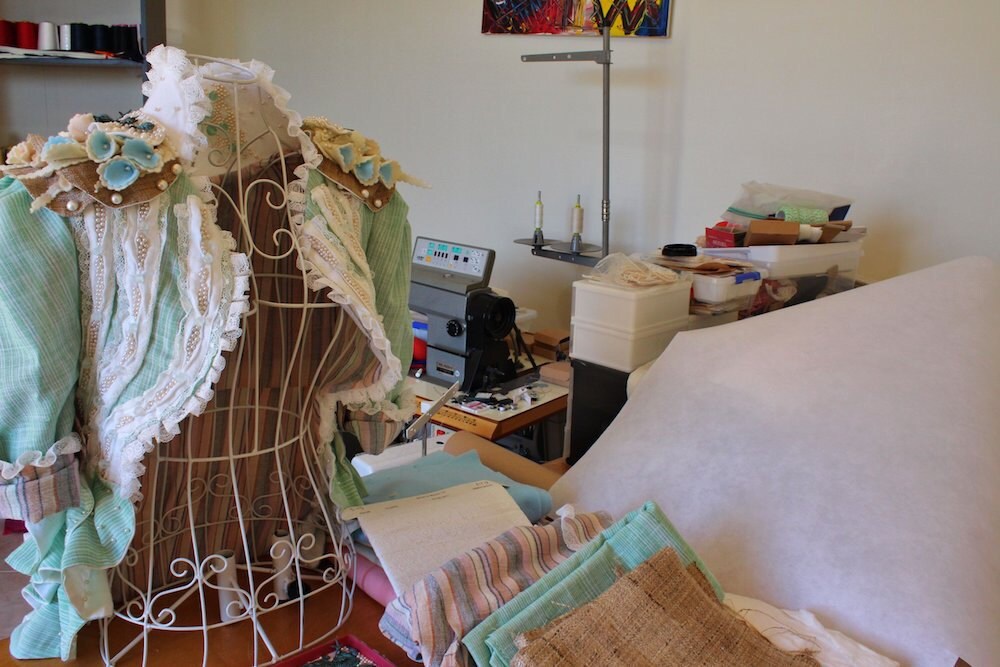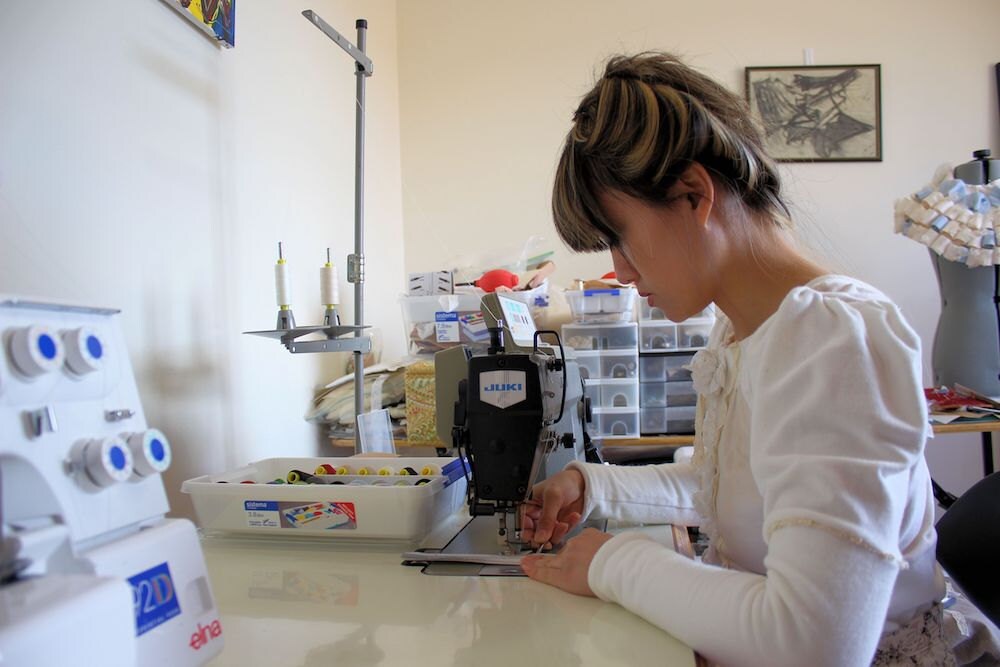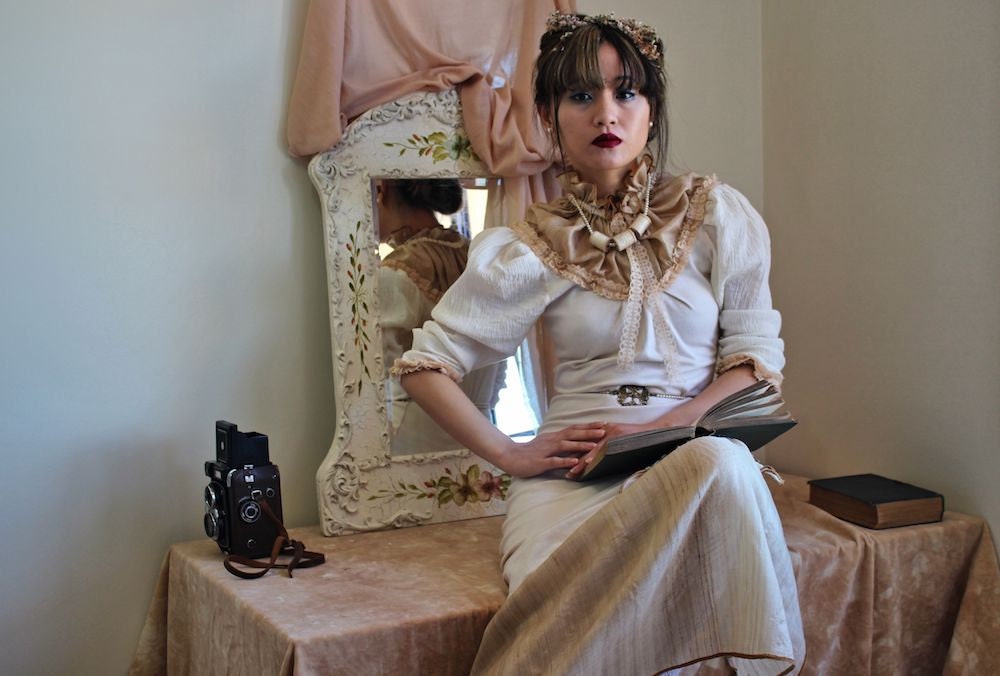 Do you have advice for other Etsy sellers?
Advice? I'm still working out everything myself! I would say: just start. Etsy is a platform that allows you to start with very minimal cost. I suggest sellers use the community for the help it can provide. I'm on
Etsy forums
every day. I've gotten so much constructive feedback from people, and not just from people on Etsy who have done really well. It's so helpful to hear from other people who have just started or who are somewhere in the middle, because that's where I am or have been.
What are your plans for the future?
I'm currently working on my most challenging collection to date, called Victorianaland, which I hope will allow me to showcase my textile art skills. One of my challenges is that it's hard to grow in the way I might like because the fabrics I am using are very special and expensive. I would like to get to the point where the shop is successful enough that I can use only the fabrics I want and not any conventional fabrics. Overall,
Ventriloquist Court
really is the culmination of my past and present interests and values. Etsy has provided the platform for me to express my appreciation of art, science fiction, photography, and textiles, and its global community has given me access to rare, unique, and beautiful materials that have greatly inspired my designs. It is hugely rewarding to have the chance to combine all of my interests into a career direction that fills me with excitement every day.
Follow Ventriloquist Court on Instagram, Facebook, and Pinterest.
Photographs by Ventriloquist Court, unless otherwise noted.