by Valerie Rains
A passion for the environment (and a taste for modern design) shaped Mairita Jonikane's line of stylish, eco-friendly storage bins and market bags.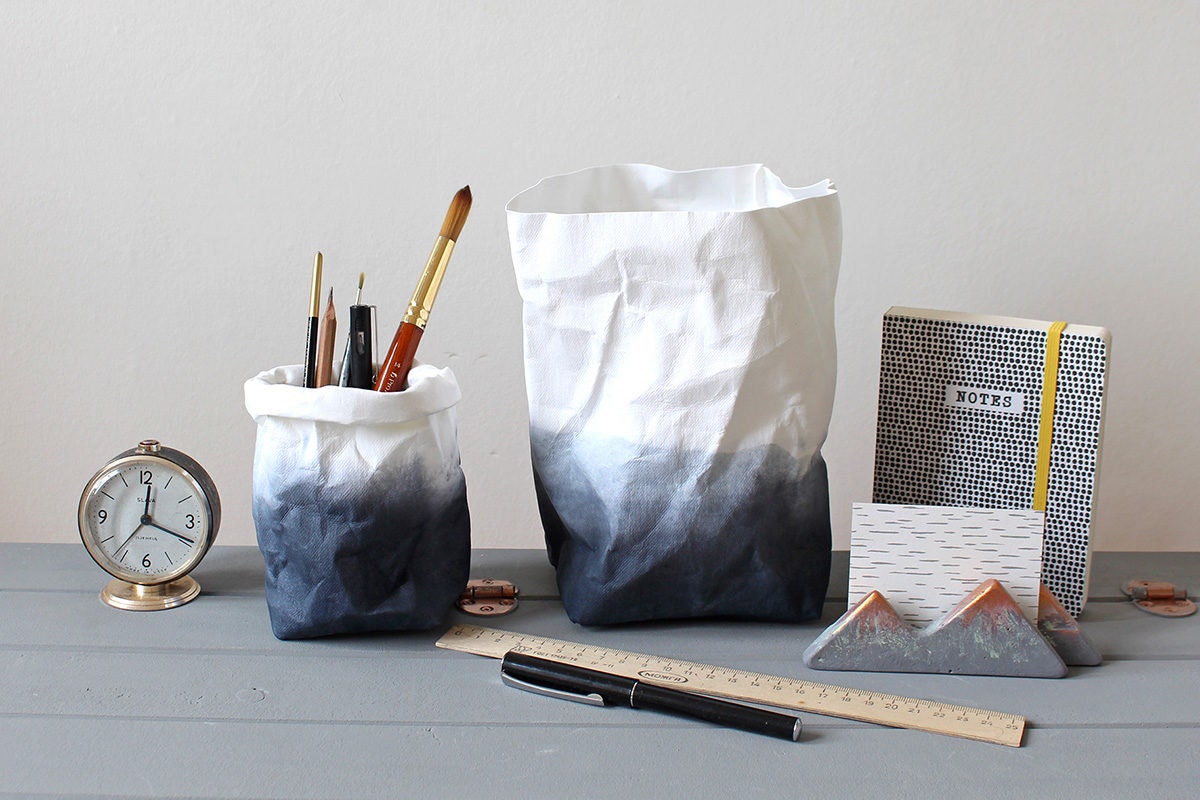 A lifelong artist with an environmental bent, self-described "paper potter" Mairita Jonikane of
Warm Grey Company
 found herself thinking about ways to supplement her income as a graphic designer after the birth of her second child (while also solving some clutter-control problems around the house). "I was inspired early on by the many stories of Etsy shops run by women who were mothers and crafters, and while on maternity leave with my daughter, I started to think about creating my own textile business," she says. Discovering a tough, reusable paper product unlocked the idea that would turn into a thriving side business for Mairita. "I wanted to create something that is natural, something that converges with its surroundings, something that comes from nature and returns to nature," Mairita says. Stitching the washable paper into (surprisingly durable) storage pots and reusable bags, and then painting, printing, and dip-dyeing them in her Edinburgh studio, Mairita developed a line of functional design objects that deliver their maker a sense of satisfaction and sustainability in an increasingly throwaway world.
Read more of Mairita's story below and shop the collection here.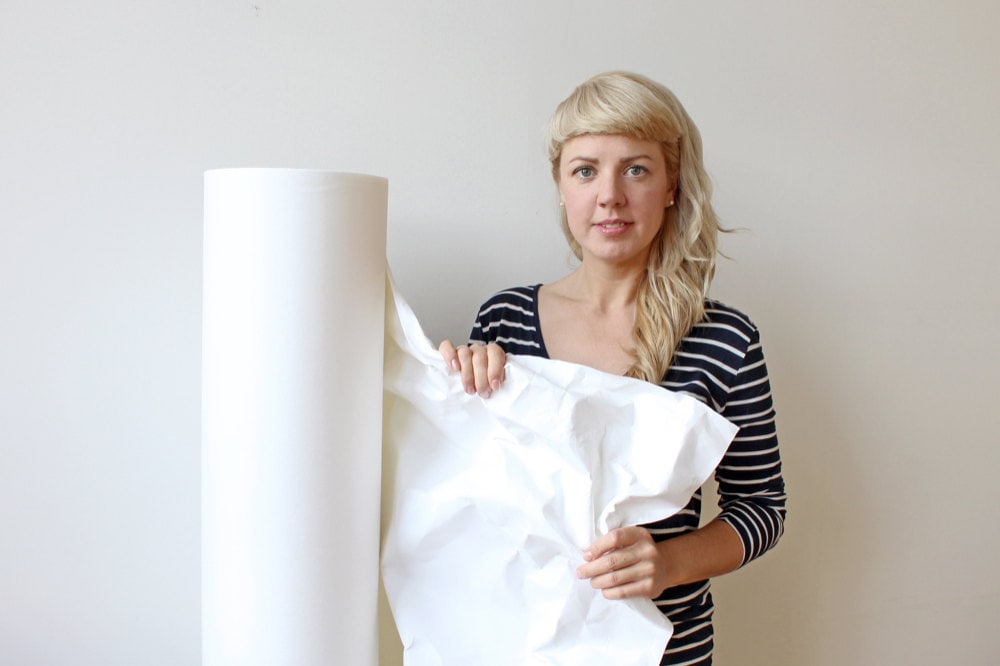 Tell us about your creative background and how you created Warm Grey Company.
I was born into a family of seamstresses and grew up surrounded by fabric scraps and patterns. I learned to sew when I was eight years old, and art has always been my passion. Later, I studied graphic design and photography, and I have spent many years working in front of a screen. There are lots of advantages to having your whole creative environment in one place — the computer — but at the same time, I always felt the lack of touch that came with working that way. I missed seeing real objects in their actual dimensions, touching their surfaces, and feeling their materials, weight, and scale. One gray winter's day, I discovered washable paper — and 
Warm Grey Company
was born.
What is washable paper, and why was it so exciting to discover it?
Washable paper is made of natural cellulose fiber; it is a green and renewable resource that can be reused for a long period of time. When its life is over, it can easily be recycled with ordinary cardboard. The knowledge that Kraft-Tex, the washable paper I work with, is sourced sustainably and does no harm to the environment means a lot to me — and I hope that my customers feel the same. I dream of a world without the big supermarkets where brands fight for customers' attention with loud packaging. In the end, we unpack products from several layers of plastic, cardboard, and film, and a huge amount of packaging goes to waste. I prefer to shop in markets, instead. I think of
my baskets
as contemporary versions of the traditional woven-willow market baskets that I love, and I have designed them to fit in with modern interiors.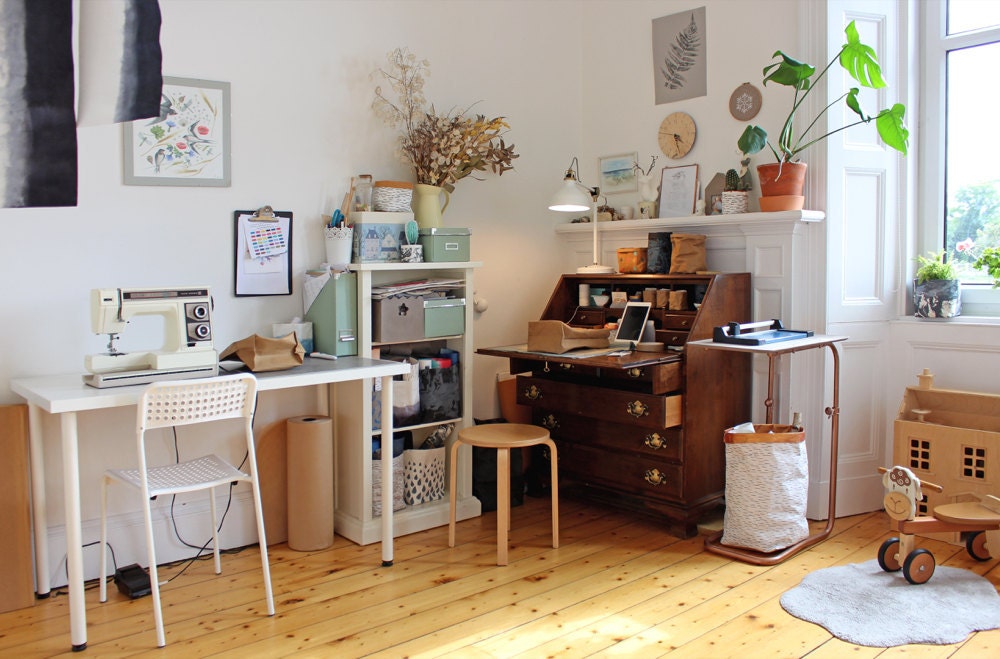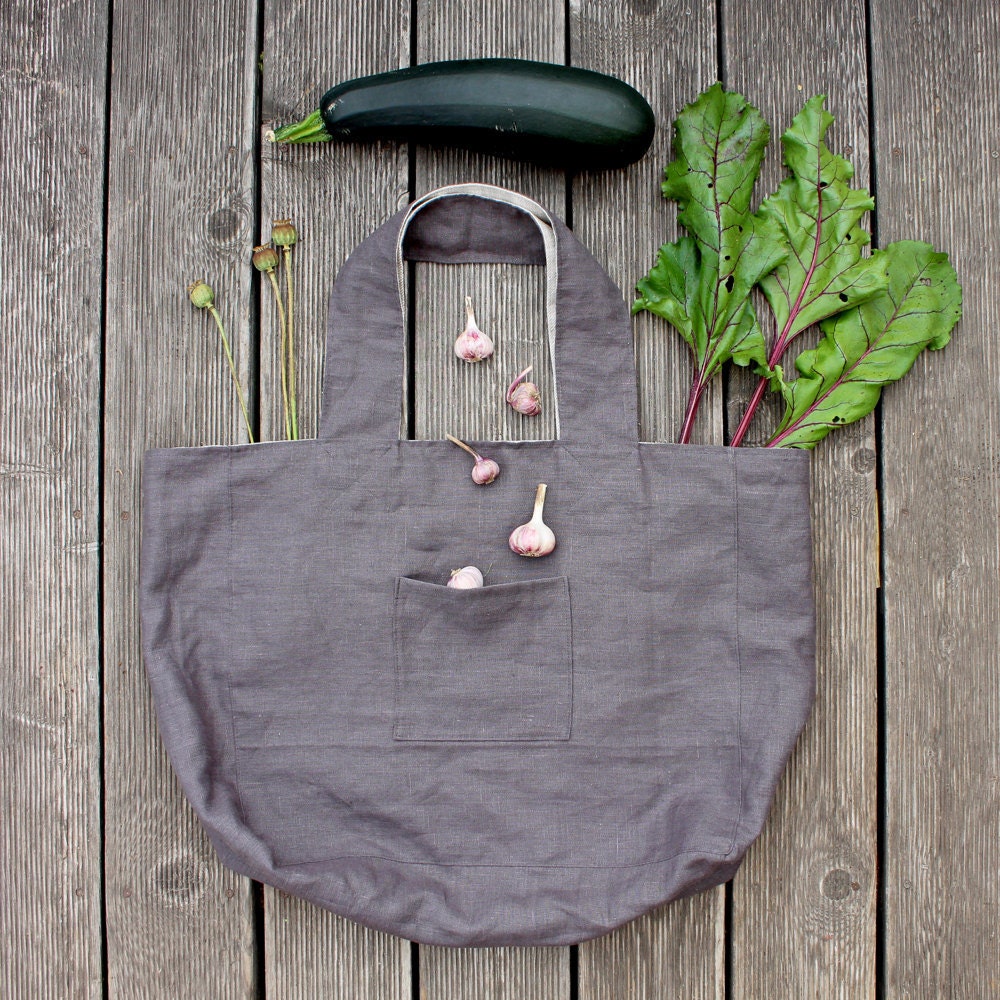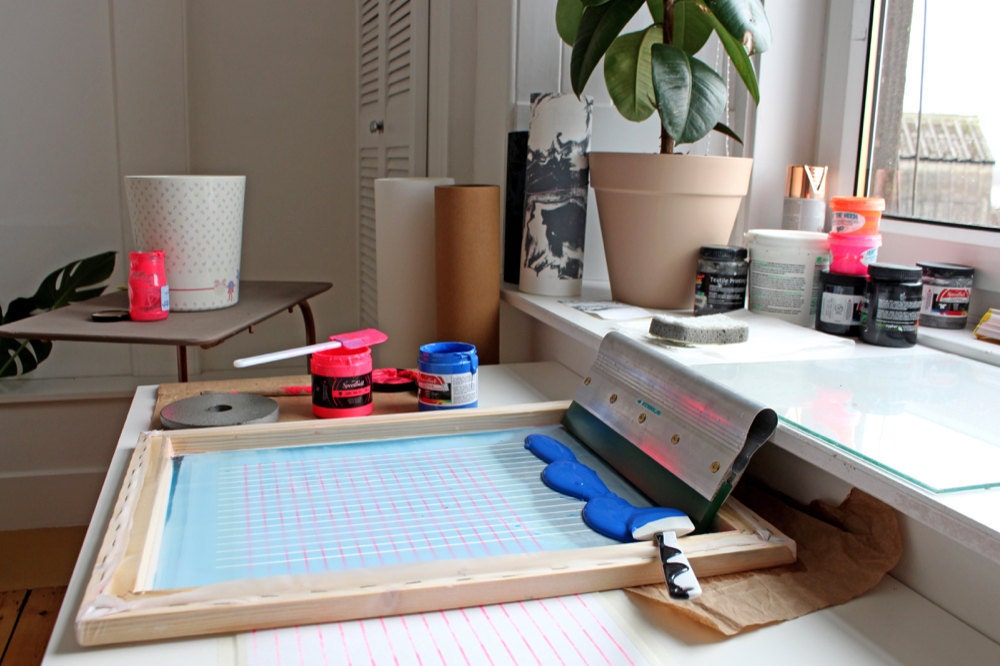 How has your work evolved over time?
My original palette of mostly gray shades has become more colorful. And some of my
newer designs
came about because a buyer requested a custom order; very often, a customer gives me an idea for a new product that I'd never have thought of on my own. Cooperation and the exchange of ideas always leads my creativity in new directions.
How do you go from an idea to a finished product?
I always have a vision in my head of the result I would like to achieve with my designs, but I rarely sketch my ideas out. I prefer, instead, to start directly with my materials, experimenting as I go. It is a bit like watercoloring, especially with the dip-dyed pieces. The results are unpredictable, and each one is unique. I can complete all the stages of production in a single day, from choosing which bags to make and cutting the pattern, to painting or printing the material, heat pressing it, and sewing the bag. If I am working with a new design, I'll do a photo shoot, process the images, and
list the items on Etsy
.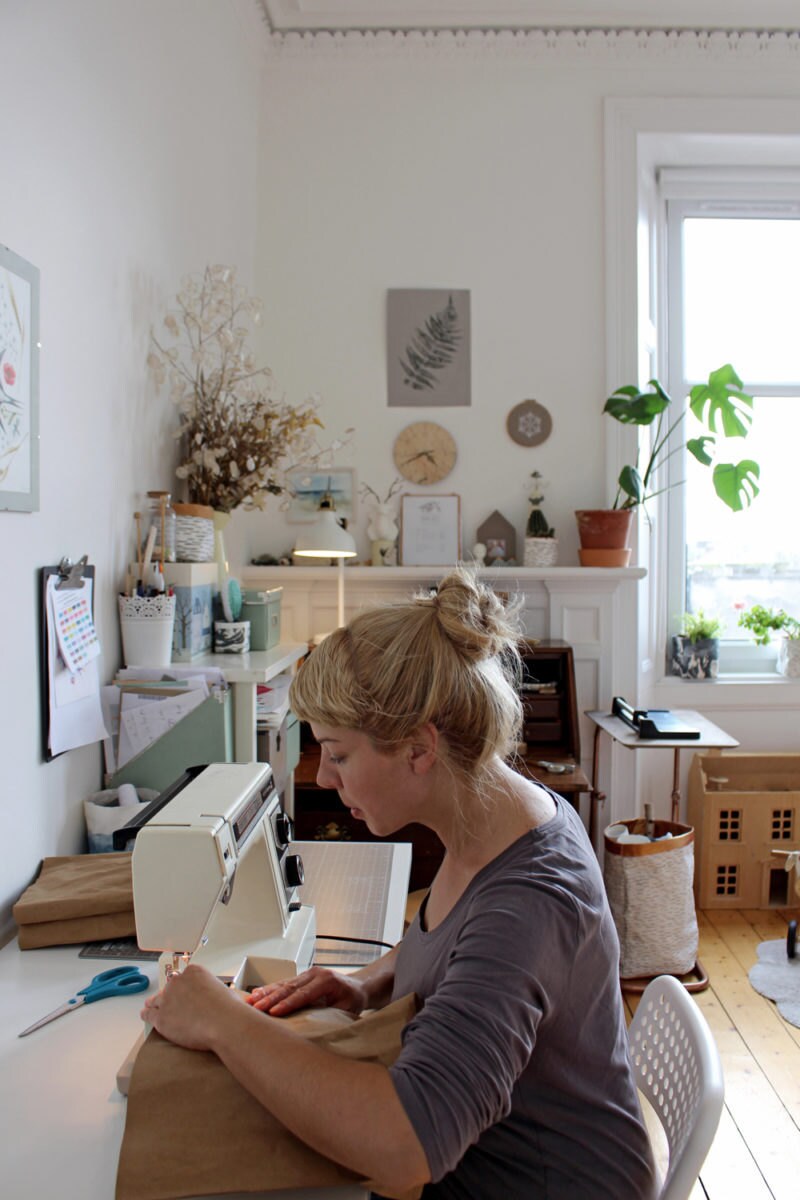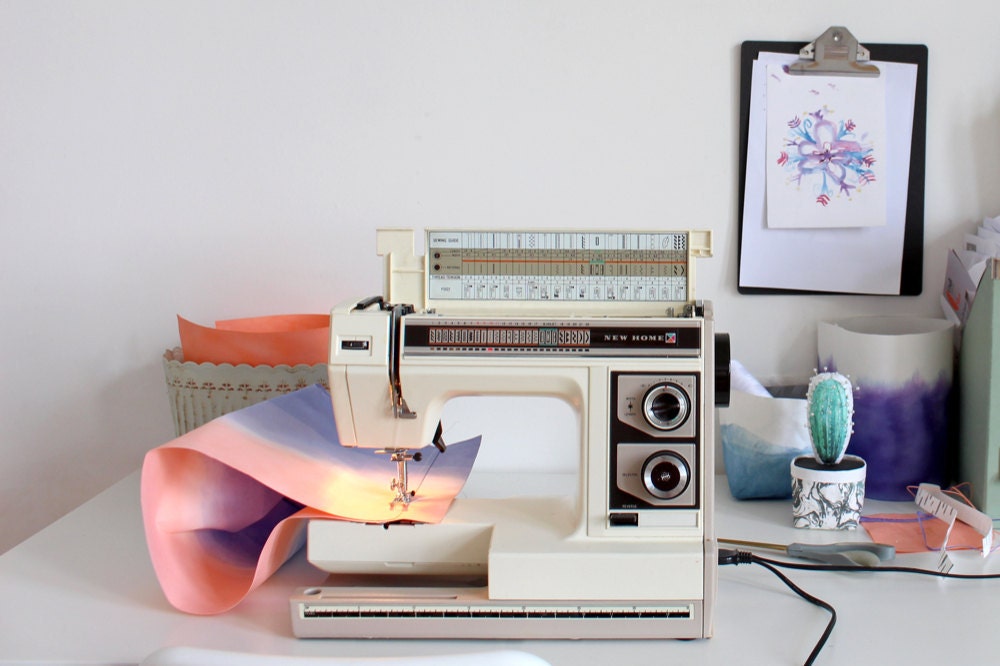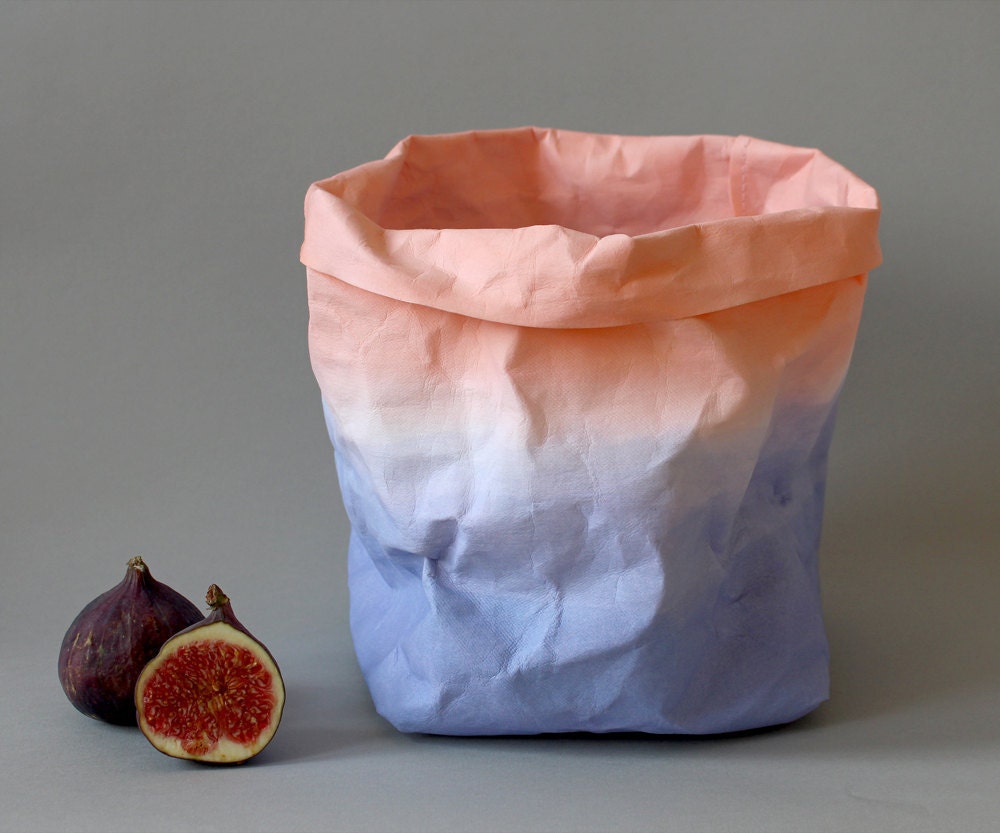 Do any of your designs have a special personal meaning for you?
My
birch bark-patterned pot
with the copper lining: That was the first idea that came to me when I discovered washable paper. I instantly felt that this was something I needed to make. I come from Latvia, a small country in northern Europe near the Baltic Sea, and we have many birch groves there. I have a very strong memory of visiting one of those groves near my childhood home. I was fascinated by the lightness and brightness there, the light and shadow play on the white birch bark as the wind moved the tree branches. The metallic lining in my bags radiates that light — it's like the sun.
What's your favorite part of your job?
Once I have created a new design, I am very excited to photograph it. After all that hard work, it's a treat to see the result and frame it in a picture. I love arranging my products for a still life, combining dried flowers, leaves, twigs and other natural props to find the harmony in both texture and color.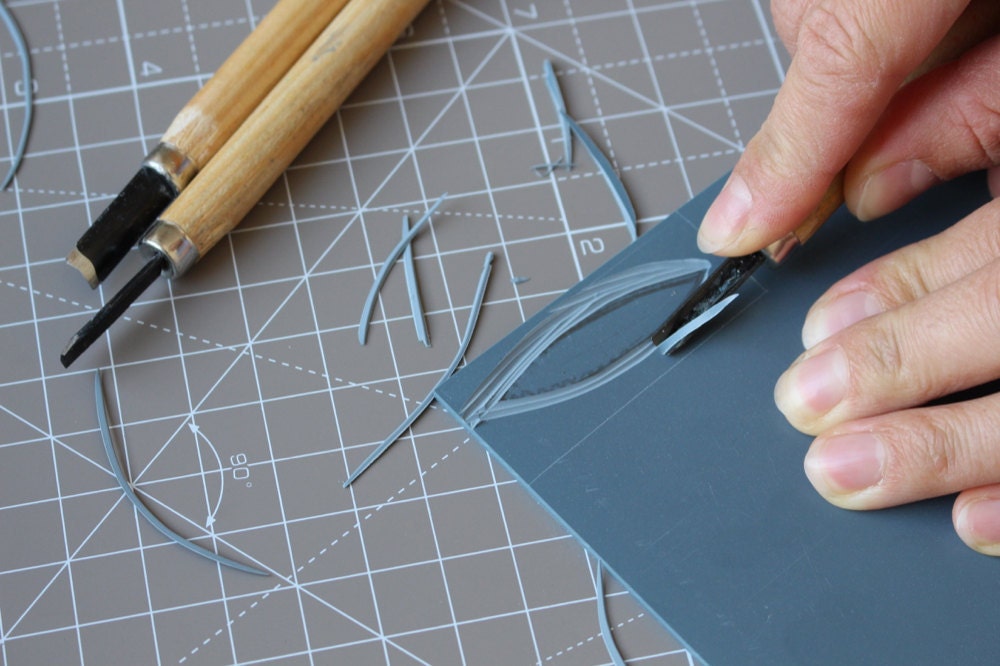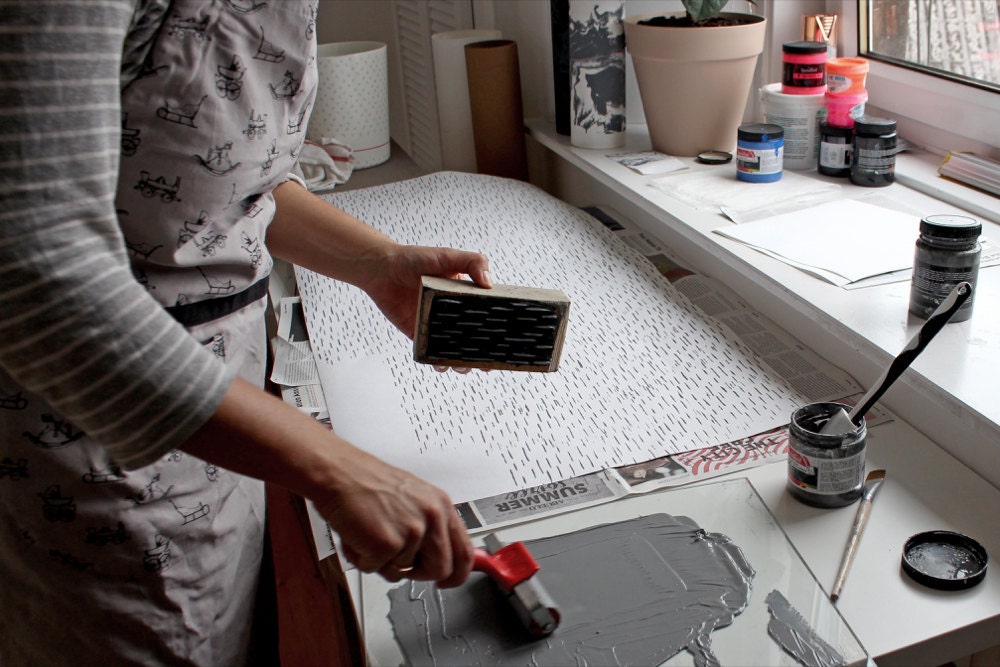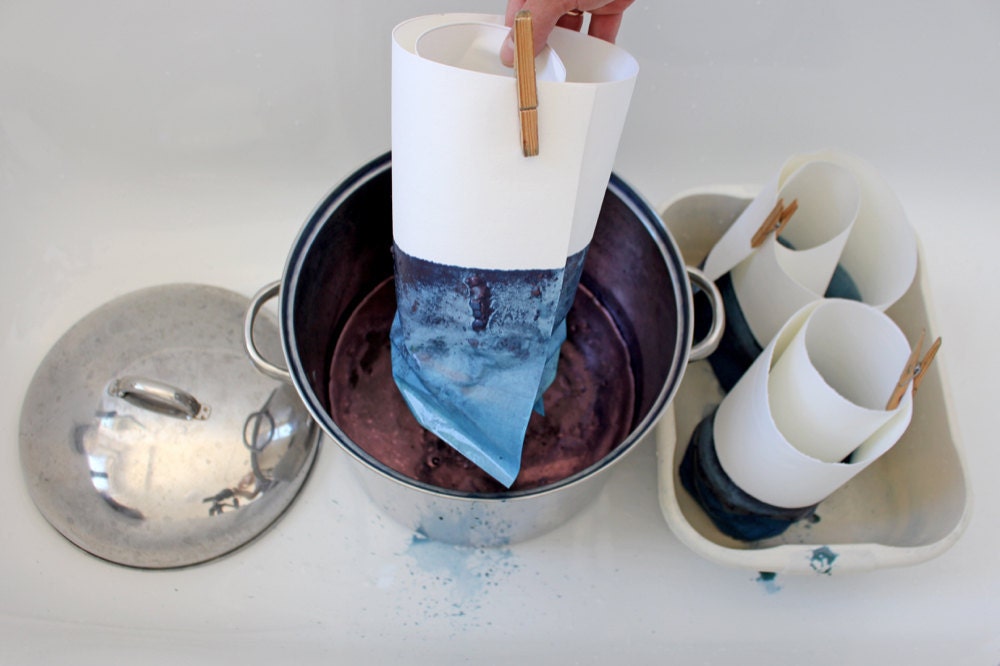 What are your favorite sources, online or off, for design inspiration?
Nature. Together as a family, we spend a lot of time outdoors, adventuring in the city's green parts. We are lucky to live in Edinburgh, where in just 15 minutes we can be in the hills. Green space is very important to me. We also have a lot of houseplants, as they make a great impact on how we feel living in a flat in the center of the city. And I adore silence: It nurtures my creativity, and it's such a rare thing nowadays.
What have been some of the most exciting moments or proudest achievements of your creative career thus far?
Being a finalist for the
Etsy Awards
: My indigo blue and white washable paper bags were shortlisted for the Etsy Awards, and it affirmed that what I make has value. Likewise, to be exhibited among the best crafters in Scotland at the
Craft Scotland Summer Show 2016
in Edinburgh was a true honor.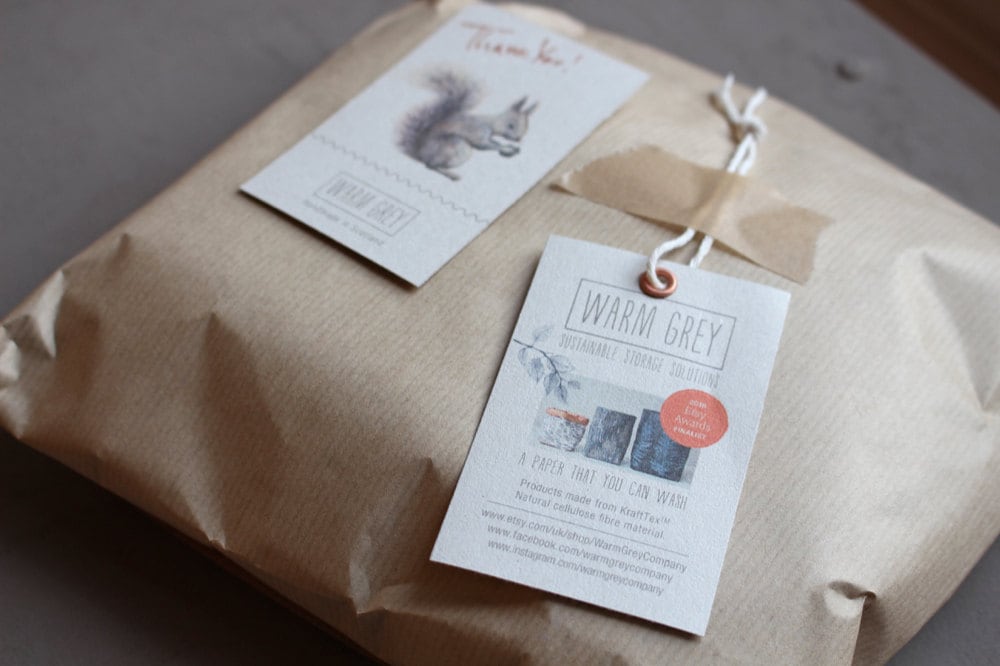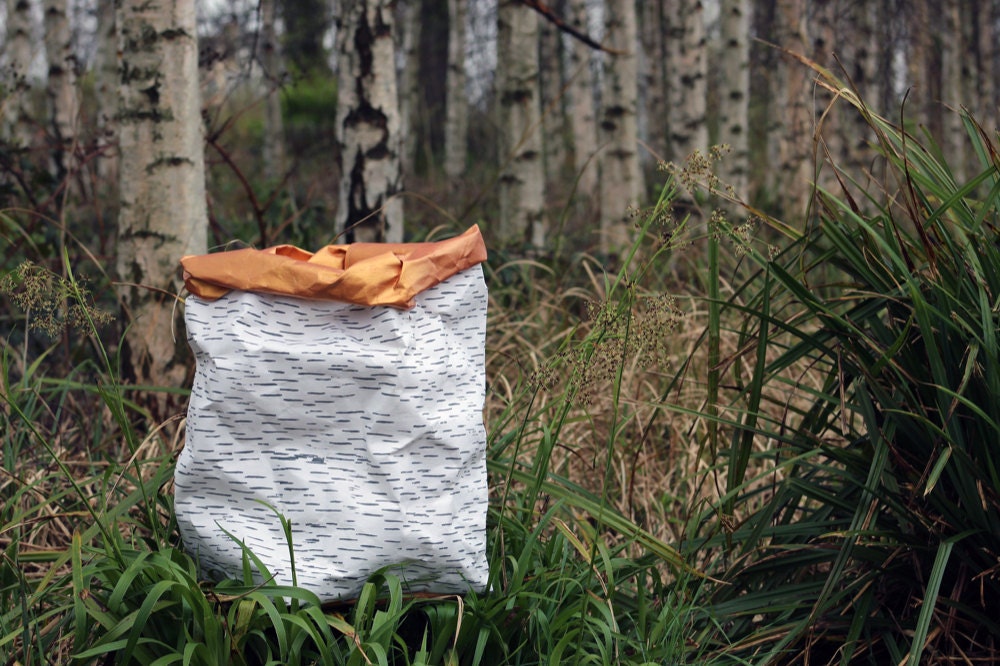 What are your goals for the future of your shop?
My Etsy shop has attracted many potential stockists from all over the world, and I would like to collaborate with them in the near future, if only my capacity would allow. So it is my aim to go from all-around lady crafter, doing everything by myself, to finding someone I can trust with my ideas who can share the workload.
Follow Warm Grey Company on Facebook and Instagram.
Photographs by Mairita Jonikane and Ivars Kalvans for Warm Grey Company.