by Candice Clark
"I am obsessed with cinched waists, full skirts and atomic prints." – Candice Clark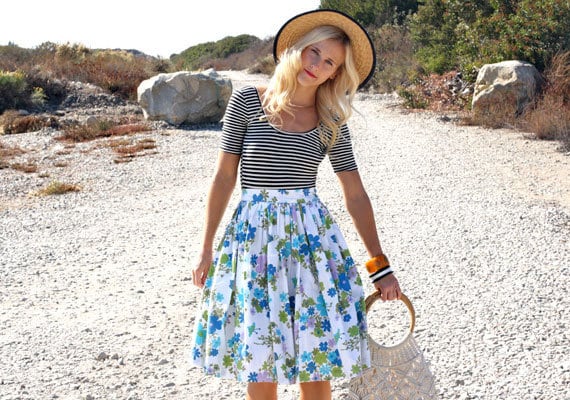 My name is Candice Clark, and I live in Huntington Beach, California. I sell vintage clothing and accessories in my shop,
When Decades Collide
. When I am not vintage shopping – yes, I do it even on my days off because it's something I truly love and it doesn't feel like work! – I am walking my new puppy Elvis on the beach or meeting up with my family and friends for a bite to eat.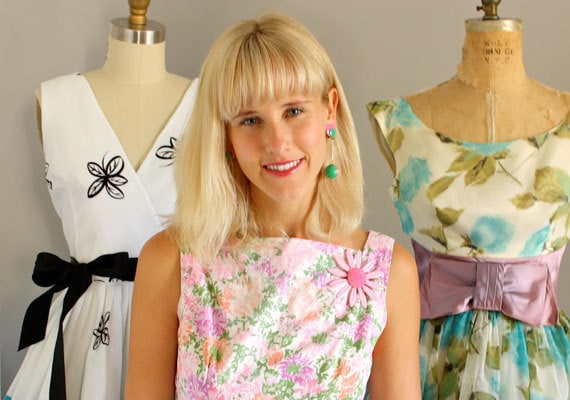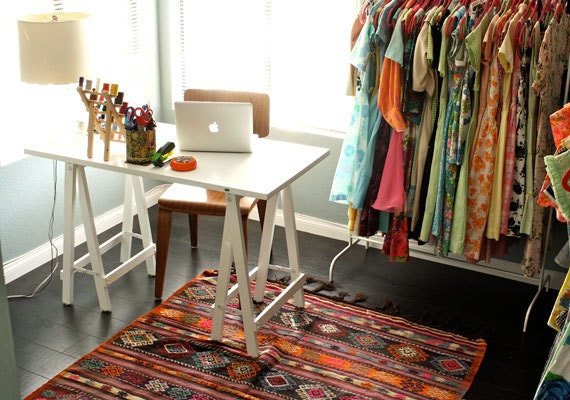 Ever since I was a little girl, I would spend weekends with my parents at swap meets and antique stores. My parents were "picking" before shows like
American Pickers
existed or thrifting was cool. Naturally, my sister, Vanessa, and I picked up the hobby and began collecting vintage clothing. It wasn't until we got older that we realized that we could make a living from something that we love to do, so we started When Decades Collide. With the evolution of our business and trying to keep things fresh and new, Vanessa now has her own Etsy shop called
Tuesday Rose Vintage
.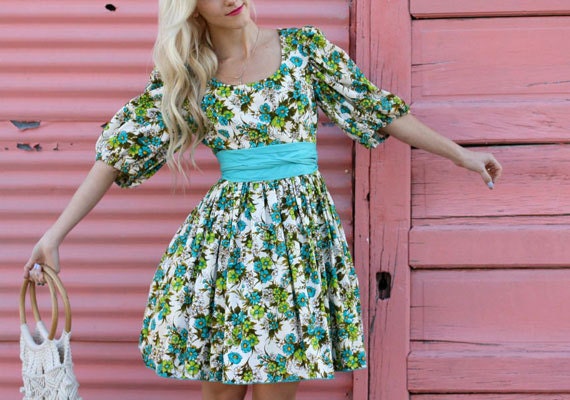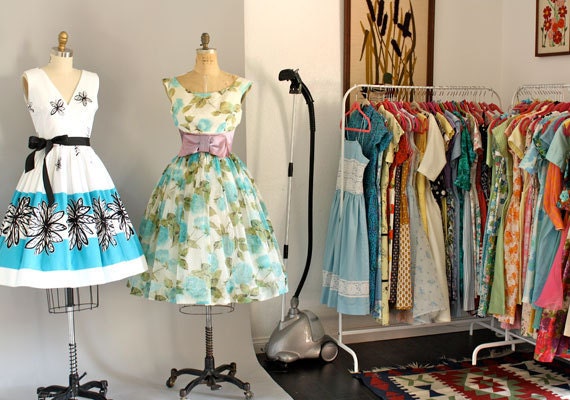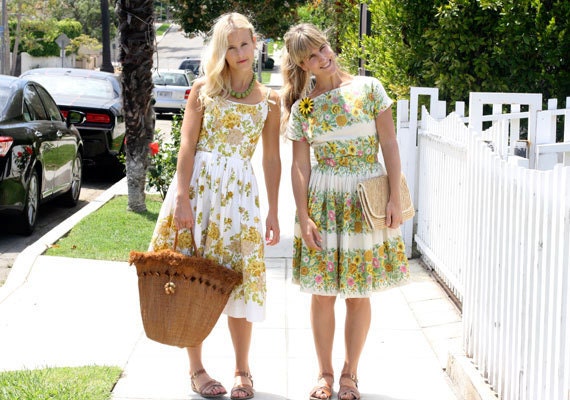 I spend endless hours shopping for vintage: I visit swap meets, antique malls, estate sales, thrift stores and even yard sales – you never know what you'll find. Next, I hand-wash each piece myself or have it dry cleaned; I take pride in knowing that everything in my shop is ready to wear when the package arrives at my customer's door. After hours of ironing, mending and measuring, it's time to shoot photos and list my items. My work is very labor intensive but I wouldn't trade my job for anything in the world!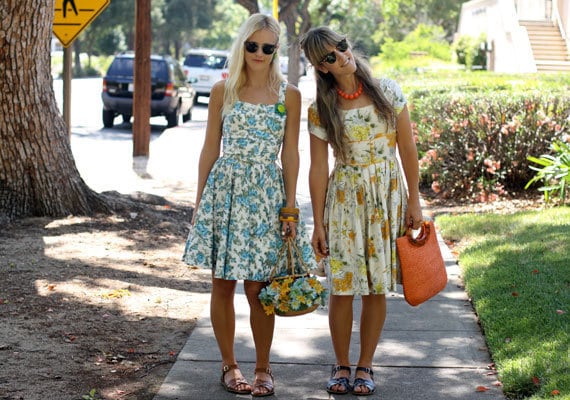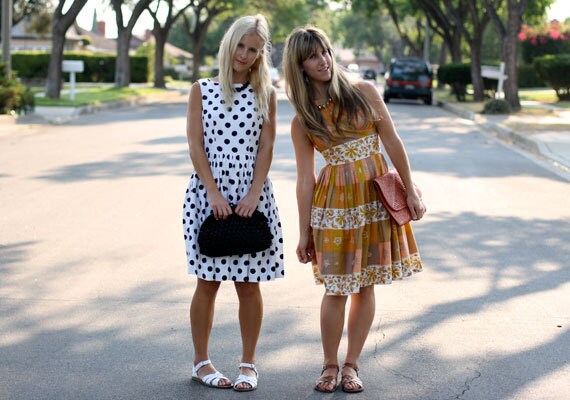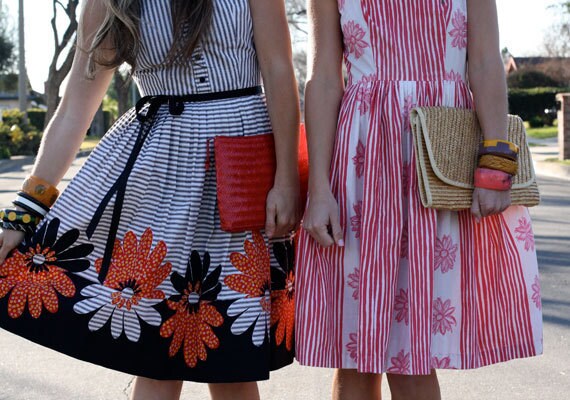 Growing up, I watched TV shows like
I Love Lucy
and was mesmerized by the fashion. When I visited my grandmother, I'd flip through countless photo albums and stare at pictures of her wearing dresses, hats and purses from the '40s and '50s. Luckily, she let me raid her closet and take home purses, shoes, and jewelry that I still have today. When you visit my shop, you will notice that the majority of my pieces are from the 1950s, which is because that's my favorite time in fashion history; I am obsessed with cinched waists, full skirts and atomic prints.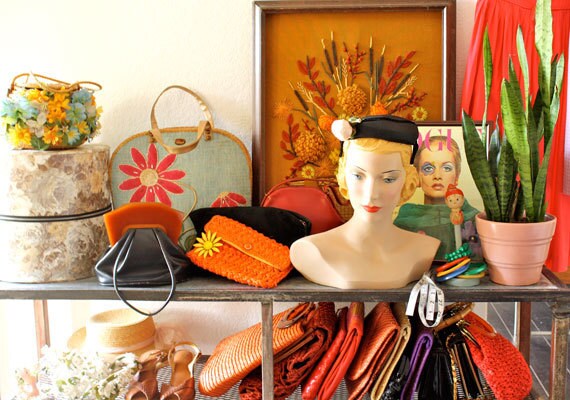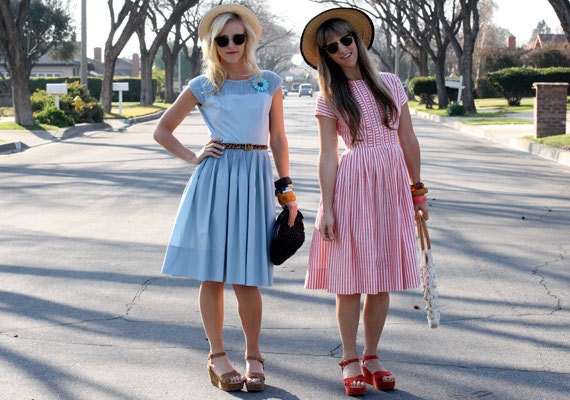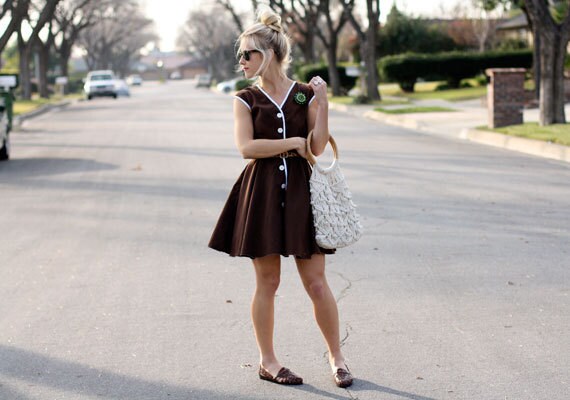 I love that my customers on Etsy are just as passionate about vintage as I am. It's so motivating to know that people choose to buy from me because they respect the quality and time that I put into each piece. My goal for the future is to expand my product line to include more vintage accessories, like hats, purses and jewelry. Enamel brooches, Bakelite and other accessories have been part of my personal collection for years, but now it's time to shop and share these special pieces with my customers.
All photographs by When Decades Collide.