by Sara Morrow
A cheerful spirit (and a side of sass) come through loud and clear in this paper and party goods line from a pair of close-knit Southern sisters.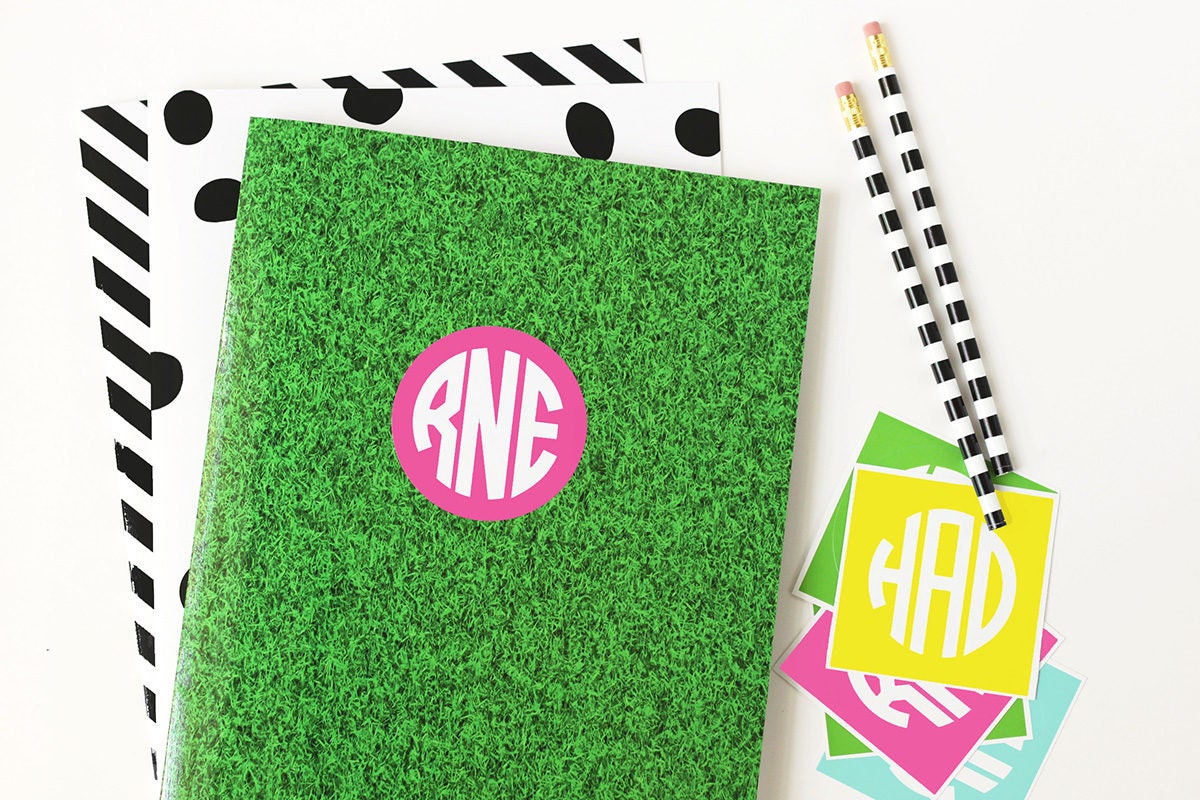 Practically every day, someone asks Cason and Kathryn Rainwater if they're twins. "Even our mom struggles to tell us apart," jokes Cason. And while Cason's three years older, the sisters understand the confusion: Not only do they bear a striking resemblance — and share a preppy, upbeat personal style — they live together in a Peachtree City, Georgia, townhome and run their collaborative Etsy shop,
When It Rains Paper Co.
, from a studio on the ground floor. Specializing in all things paper and personalized, the two spend their days brainstorming new designs for
calendars, party invitations, notebooks, stickers, and more
. The goal: to put a decidedly modern spin on the traditional Southern hospitality they grew up admiring in their mother and grandmother. "Every party our grandmother threw was done to the nines, with place cards and a favor you could take when you left," says Kat. Even with all that togetherness, the two entrepreneurs don't seem to get sick of each other. "Part of our routine is that we wake up every morning and have breakfast together," says Kat. "And now, two years after we quit our day jobs to work on our shop full time, we're still like, 'How lucky are we?!'"
Read on to learn how the Rainwater sisters turned their side gig into a full-time career.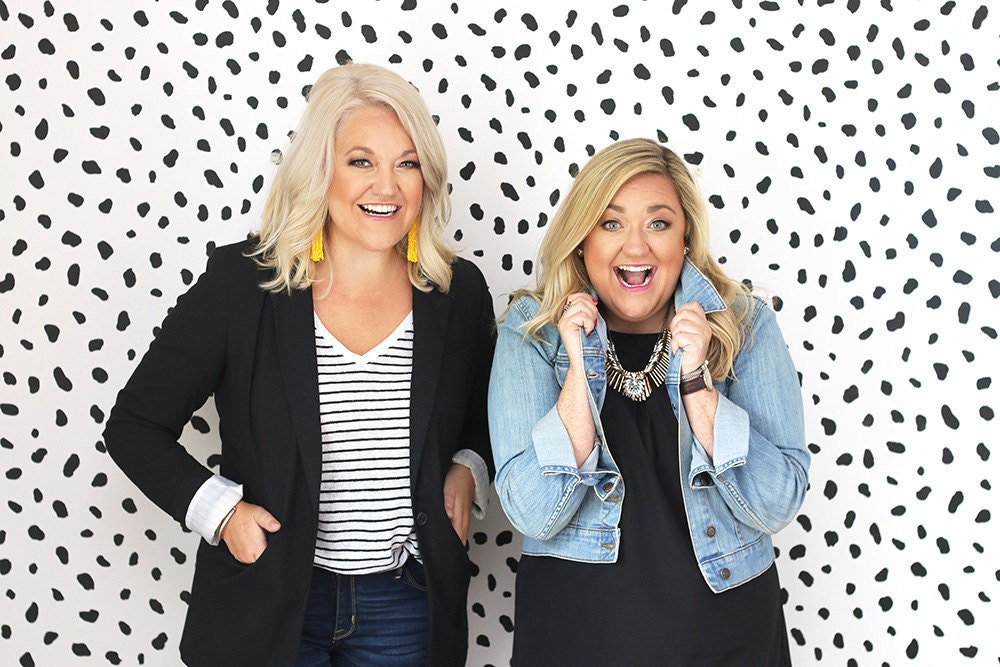 When did the idea of launching your own business take root?
Cason:
Honestly, we never really planned on running our own
paper business
. But we've always had this love for planning the perfect celebration, whether it's hosting a book club or throwing a friend's birthday party. Seeing an event from start to finish — invitations, centerpieces, flower arrangements, all of it — has always been a passion of ours. When we were both in college, we worked part-time at a paper and gift store, but after we graduated, Kat started working as a 4th-grade teacher, and I went into the 9-to-5 corporate world I'd always dreamed of.
Kat:
 One year, we wanted to plan a trip to Europe. Some of our friends had done the backpacking thing, but we wanted to do it Blair Waldorf style. We debated how much we should spend and thought maybe we'd babysit on the side or walk dogs to make extra money. Then, one of us — we don't even remember which one! — threw out the idea of opening an
Etsy shop
, and we had that light bulb moment. We went live in June of 2011, and that next summer we went to Europe for a month. Our Etsy earnings funded the entire trip, we're proud to say. But even then, this was just fun travel money. At no point did we really consider it a full-time thing.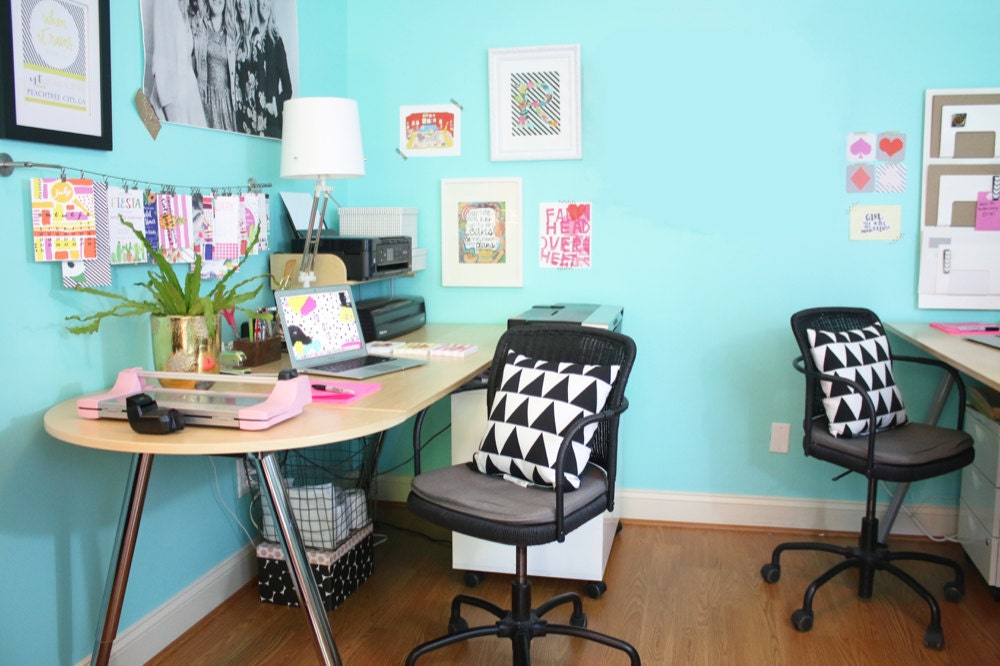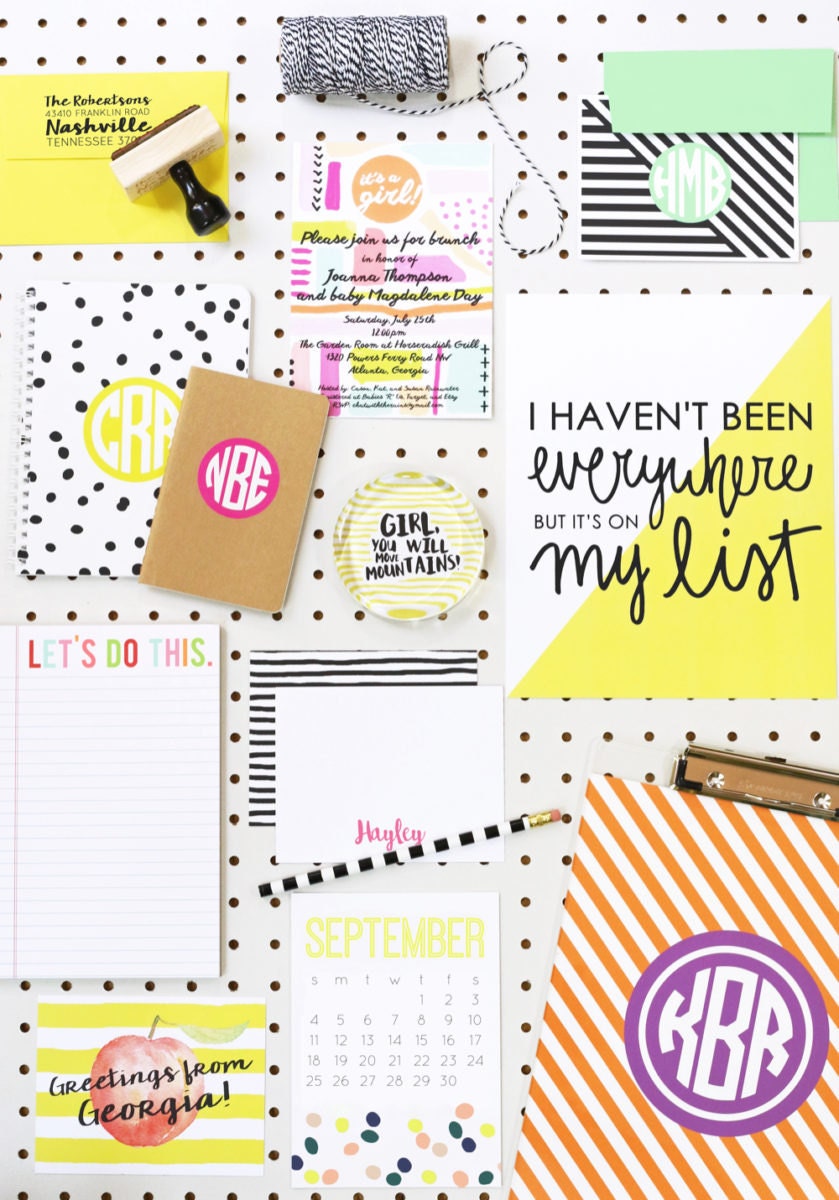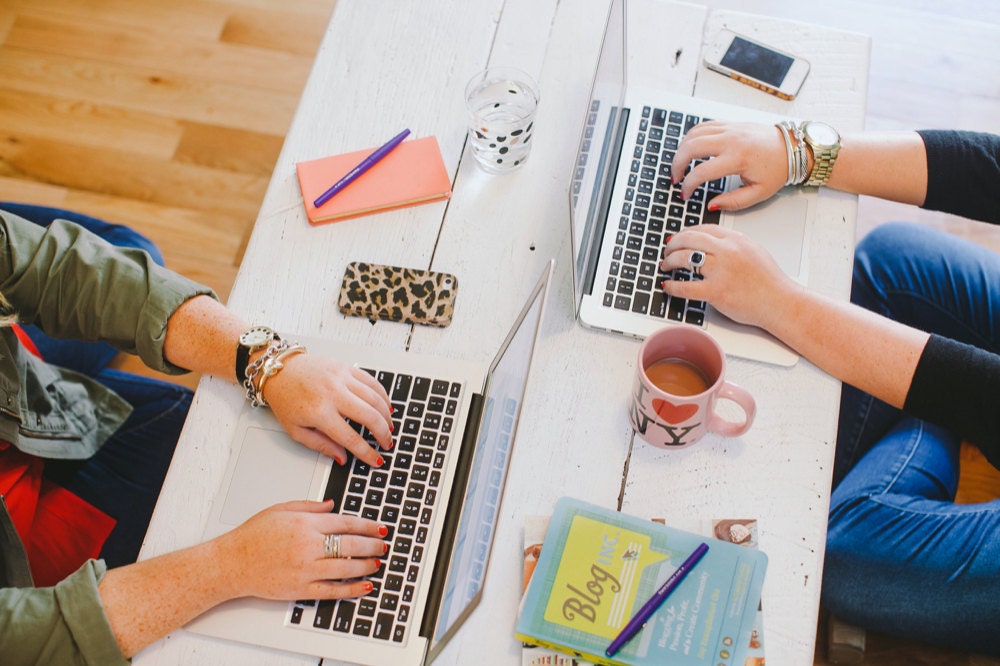 In those early days, when your shop was just a hobby, what type of goods did you focus on?
Cason:
The first few years, the bulk of our business was
stationery
, but we toyed around with a lot of different things. This is so silly, but we tried to make candles early on, with the idea that we'd wrap the jars with our paper.
Kat:
I never want to melt wax again. It was a hot mess express.
Cason:
After selling, like, five candles, we were like,
Nope, that's not for us.
So we weeded through other crafts that we didn't enjoy as much, and narrowed it down to paper goods:
invitations, garlands, favor bags, personalized cake toppers, calendars
.
And when did you decide to turn When It Rains into a full-time pursuit?
Cason:
Kathryn loved teaching, and I loved my work, but with our shop, we discovered this hustle spirit that we'd never had before. So we made a pact that one of us wouldn't quit our day job until we could both quit our day jobs, and we knew it would get worse before it would get better. For almost a year, we'd come home from work and work on Etsy 'til the wee hours of the morning.
Kat:
Then in summer of 2014, we quit our jobs. It was a huge deal to finally be able to devote all of our time and effort to this. Over time, we've really designed a career and a lifestyle that we love.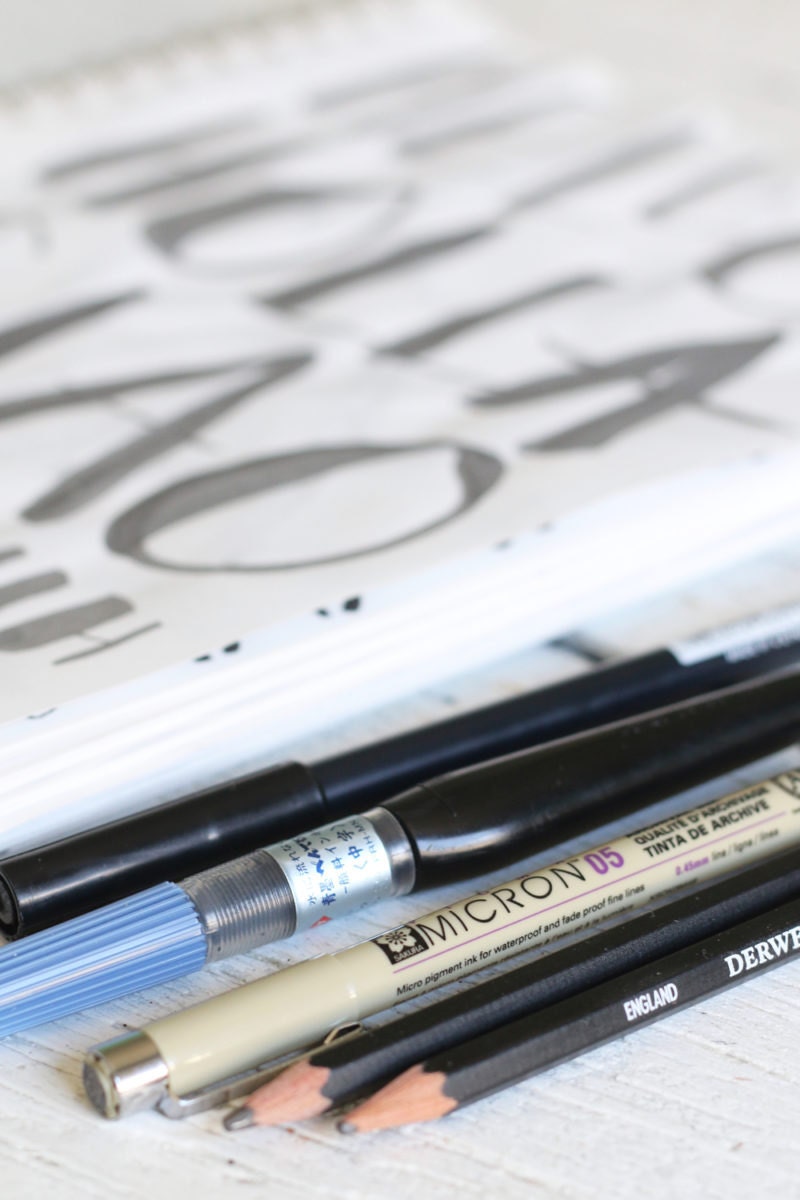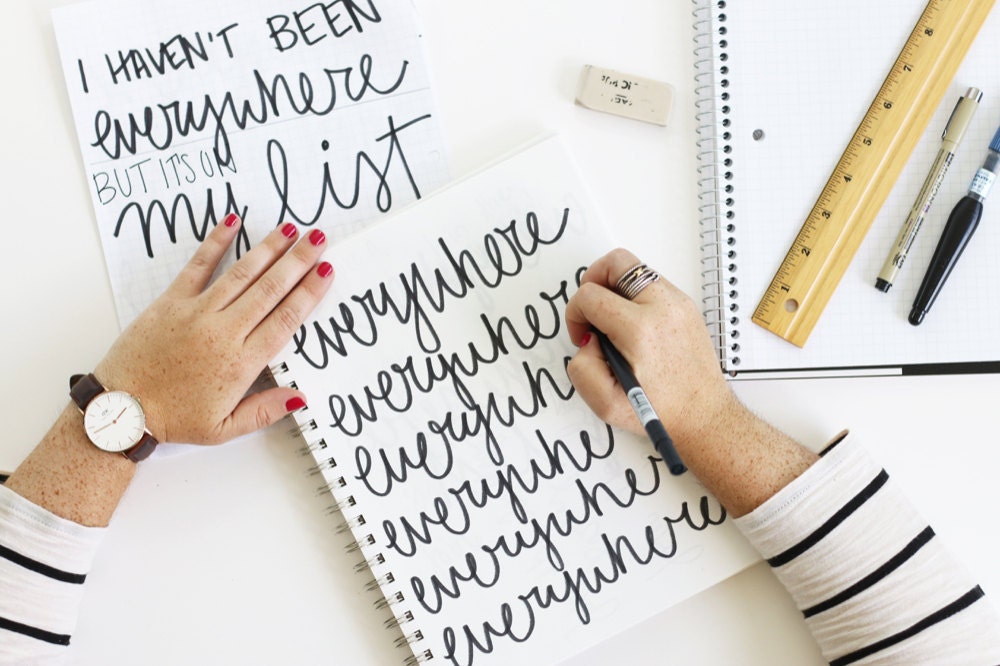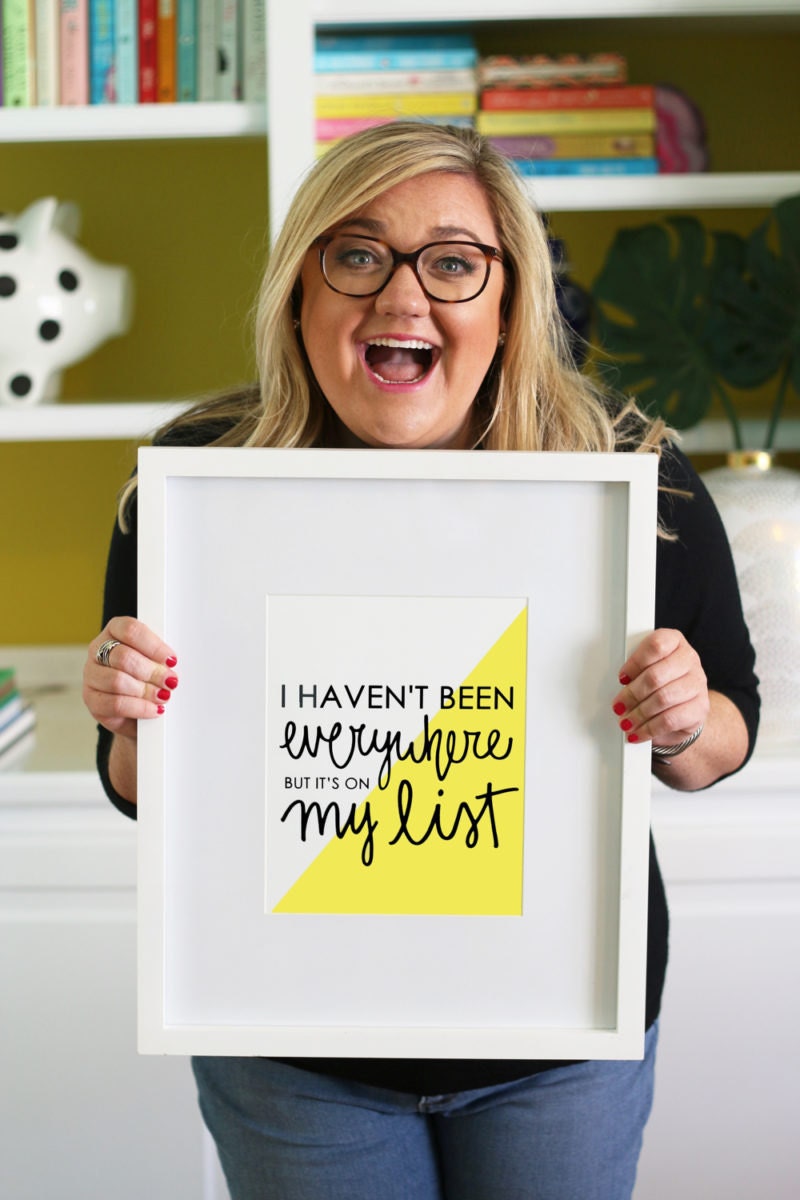 How has the business changed since then?
Cason:
In the beginning, we invested in a good Epson printer and did all the printing ourselves. Fast-forward to today, and we still do a ton of stuff in-house, but we also send large jobs to a handful of commercial printers. When somebody's ordering 200 invitations, it's so much more cost-effective for me to design it and send it to another printer.
How do you divide the workload, and how do you handle your partner being your sister (and roommate)?
Cason:
I work on the graphic design side, and I have a degree in business management with a minor in marketing. Cat does all of our
party supplies
, and she's got the best handwriting — mine's awful — so she does all our hand-lettering. We each have areas we take control of, but we always get feedback from the other and bounce ideas around.
Kat:
And as far as design, we have such similar tastes and personalities, we almost always see eye to eye. Our shop's style is reflective of Cason and my interior design and fashion sense: lots of black and white with pops of color. Some girls are very Free People, and Cason and I are Kate Spade all the way. We live by the motto 'Live Colorfully,' for sure. I suppose working with your sister could be a good thing and a bad thing, but we're constantly goofing around and being silly at the studio. And we can be brutally honest. We're not worried about hurting each other's feelings. At the end of the day, we love working together.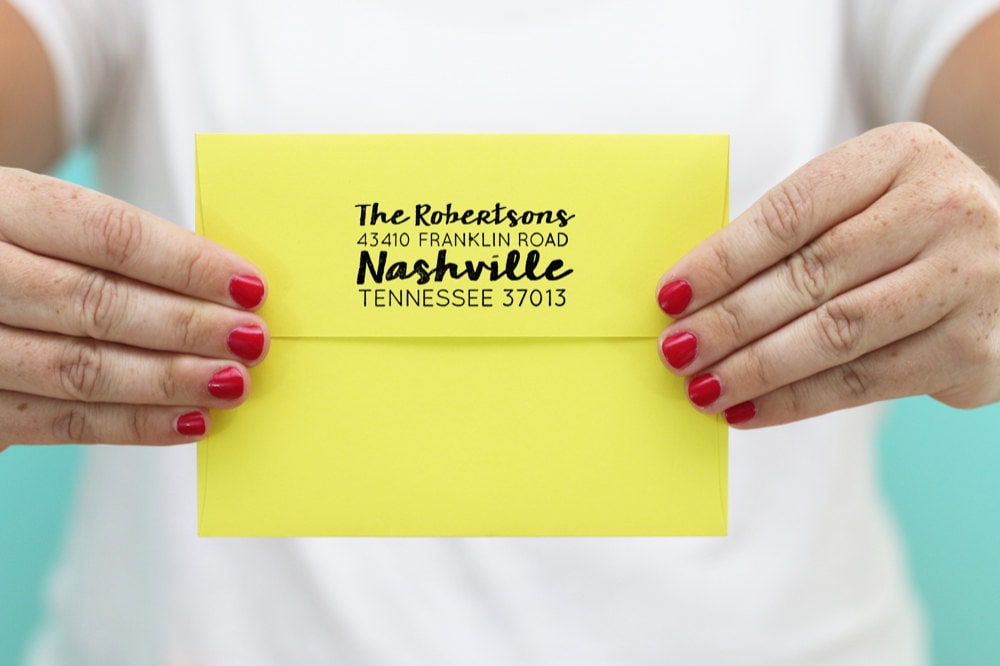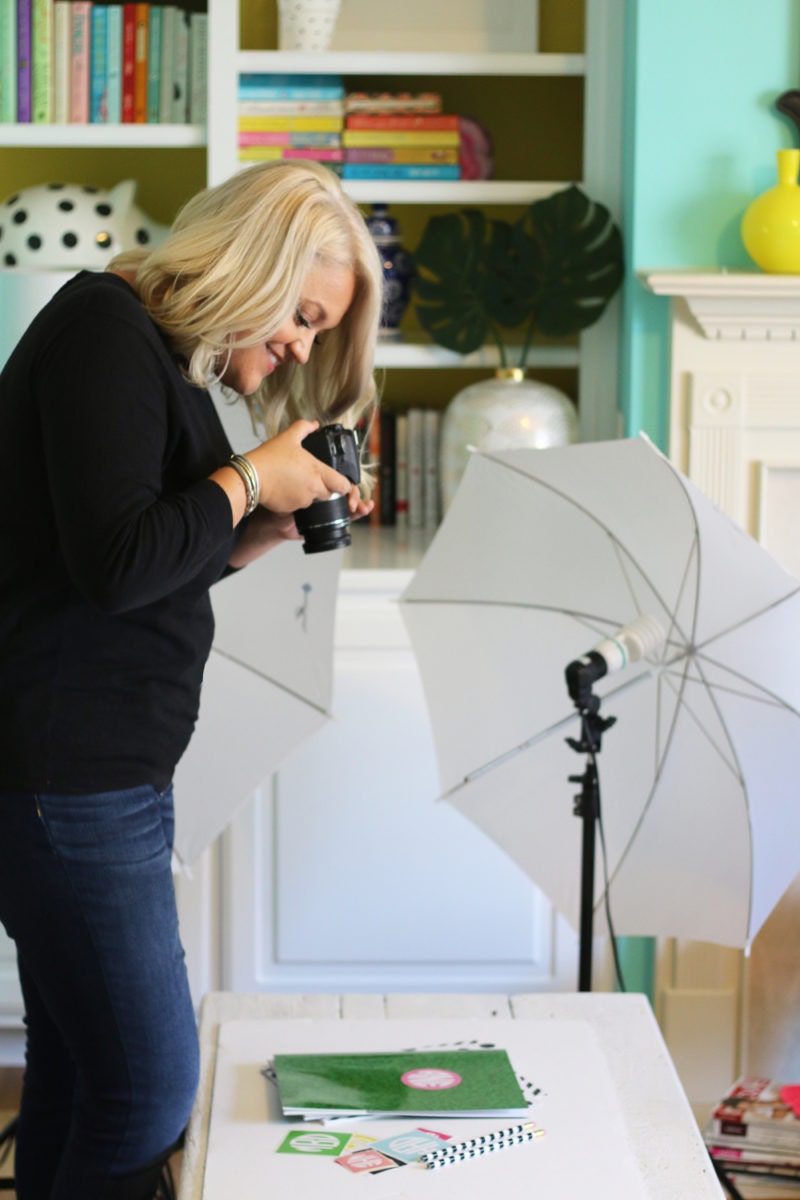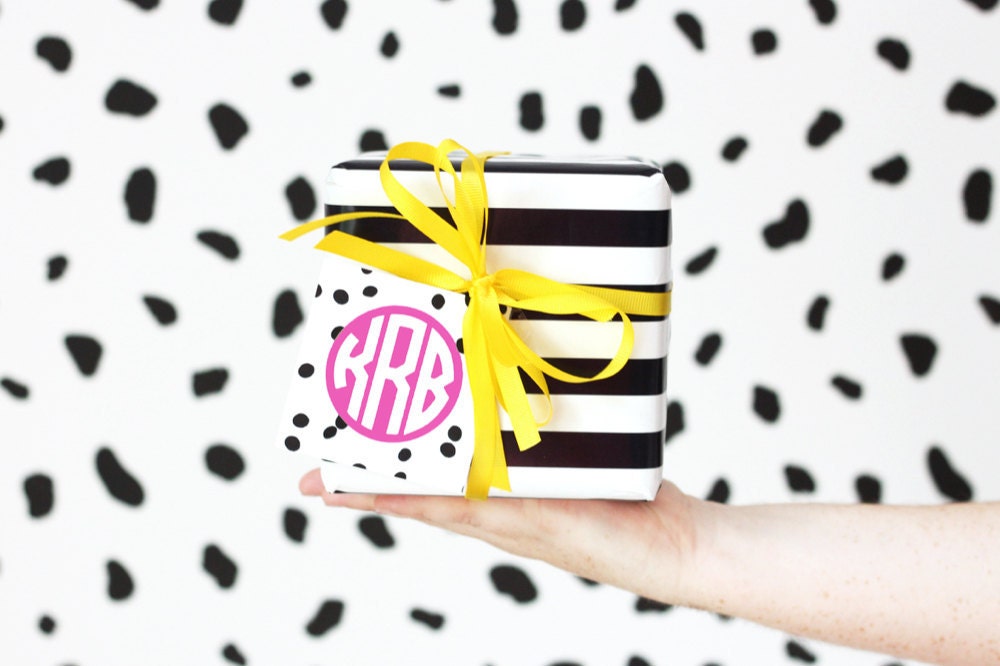 You offer so many different types of paper goods. What are your best sellers?
Cason:
There's a real seasonal cycle, that's for sure. From October through February we cannot keep our calendars in stock. Beyond that, our personalized cake toppers do well, and in terms of paper goods, we've just launched five new designs of state-specific moving announcements. We hear from customers about those every day, asking, "Do you have anything for Tennessee?" or "It would be so cool if you did a crab for Maryland!" About a year ago, we added acrylic trays, and we design the paper insert for those.
Kat:
It's been so fun to see where we can take
the love of paper
and apply it to other products, though everything still falls under our tagline: Paper, Party, and Personalization.
Follow When It Rains Paper Co. on Instagram and Facebook. 
All photographs courtesy When It Rains Paper Co.