This London jewelry maker went from selling other designers' work in a popular shop to designing her own line of unique and understated accessories.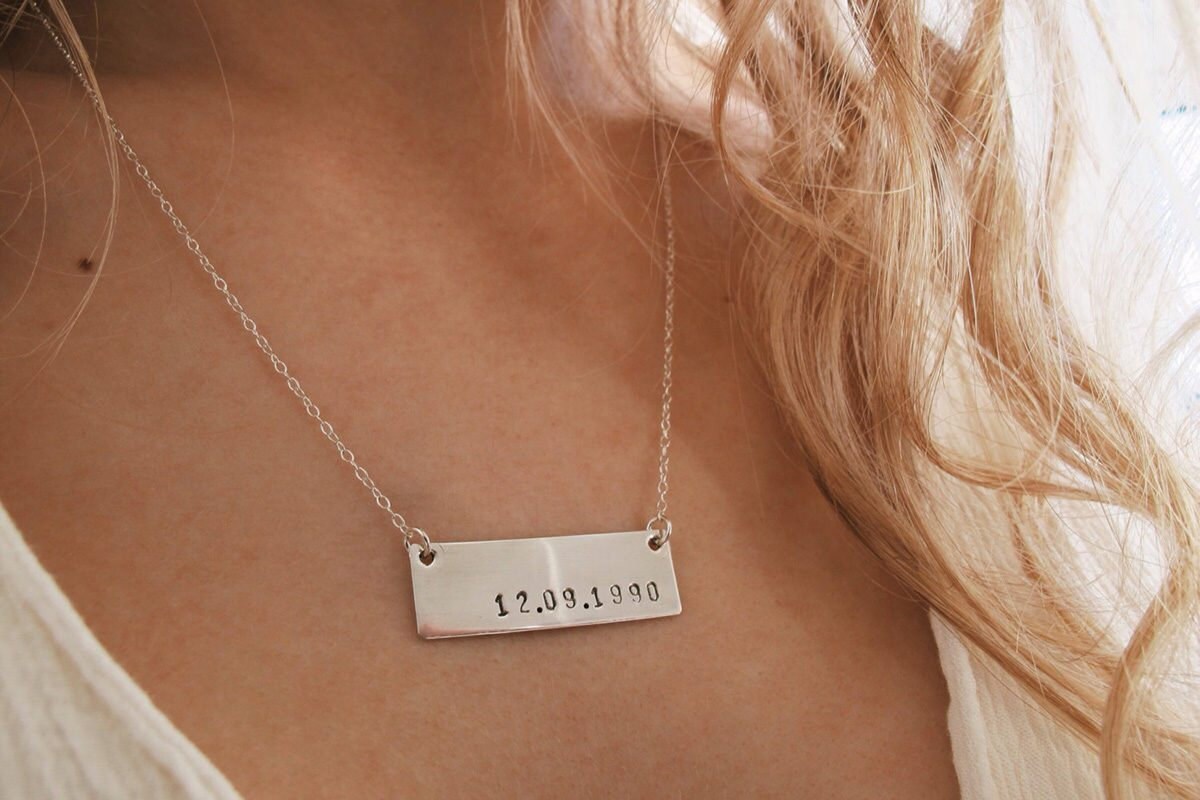 As a (then) part-time jeweler and part-time statistician, designer Emma Barnes of
Wild Fawn Jewellery
knew there were risks involved with ditching her day job to make jewelry full-time. So she did what any half-creative, half-analytical mind would do: hedge her bets. "I'd only been doing my sterling silver designs for ten months before I went full-time," Emma recalls. "But I realized that while I was working at my old part-time job, I didn't have enough time to really progress with my designs. So I just saved up for a long time as backup, so that if it did go wrong, I had money to pay the rent." Turns out, Emma didn't need the nest egg: Her simple, streamlined pieces, made with a focus on eco-friendly materials and processes, were practically an instant success. "It's been absolutely fine ever since," she says. "And the more time I have to invest in my shop, the more I get out of it, as well."
Read on to learn more about this London designer's burgeoning business.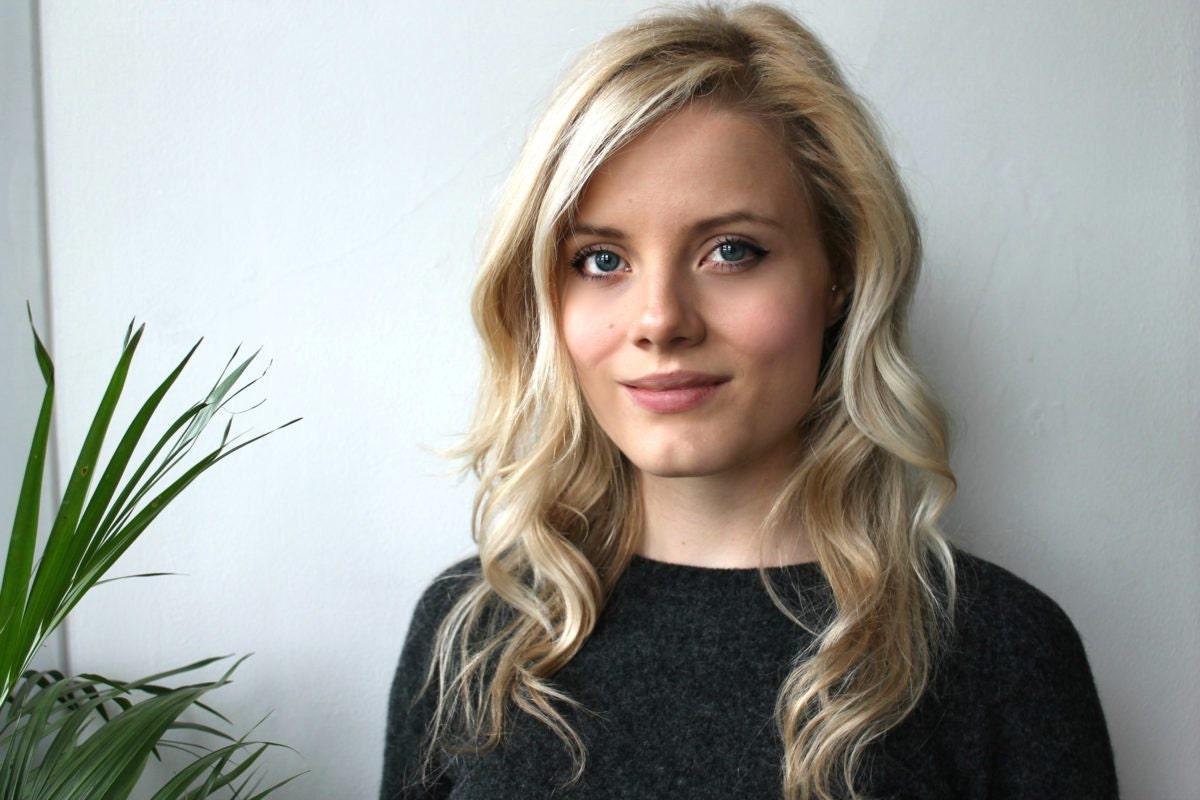 How did you first become interested in making jewelry?
My first-ever job was at a jewelry shop here in the UK called Accessorize. It was a bit of a fluke — just a summer job — but I was around jewelry all the time. My favorite bit was the sterling silver section; I would always look forward to the new designs coming in. I think that's when I first started to get interested in jewelry, although I didn't start 
making my own jewelry
until much later.
Once you decided you wanted to try making your own jewelry, how did you go about learning the techniques? Did you take a class or teach yourself?
At first, it was just a hobby; I was really only making jewelry for myself. I started reading books on jewelry-making and looked online for techniques to try. At the time, I was making more gemstone and wire-wrapped jewelry; I wasn't working with sterling silver or using a soldering iron yet. Then at the end of 2014, I used my Christmas money to buy a soldering kit. I learned the basics myself, using tutorials and books. I did take one half-day course for my birthday a few years ago, and I think that built my confidence up to take the step to go into silver. Other than that, everything I've done is self-taught.
How did you go about finding (or developing) your design style?
I had another Etsy shop before Wild Fawn where I was selling my gemstone and wire wrapped jewelry, but the sales were quite slow; I didn't have my branding right, and I didn't know that you had to have a proper cohesive image to your page. I think my style for the
sterling silver
work mainly came out of the fact that I'd taught myself how to do everything — so I
had
to stick with more simple designs and shapes. It was a gradual process, though; in time, I realized that I actually liked working with the simple shapes. I made some of them in a hammered finish to give them a bit more detail, and it seemed that people were looking for that: simple silver jewelry, but a little bit different. I stuck with that, because I think if I went into more detailed designs, it wouldn't fit with the brand. Once I got into sterling silver and changed the name and the aesthetic of my shop, my sales increased quite a lot.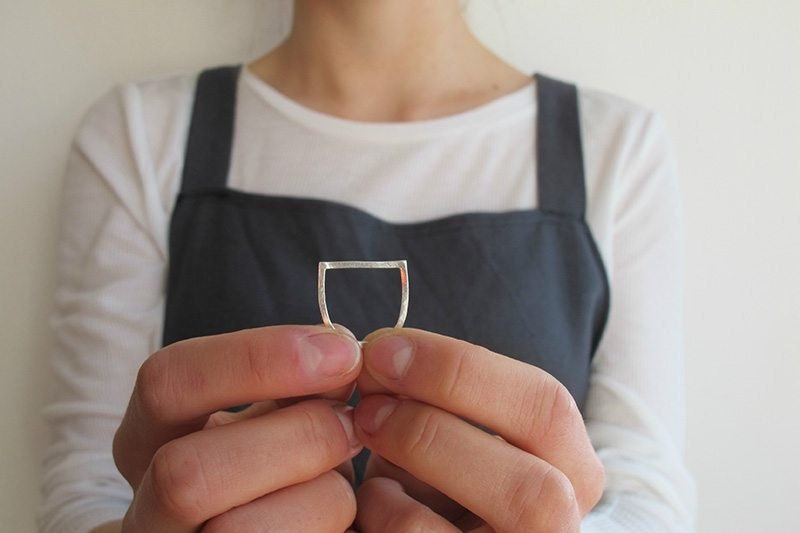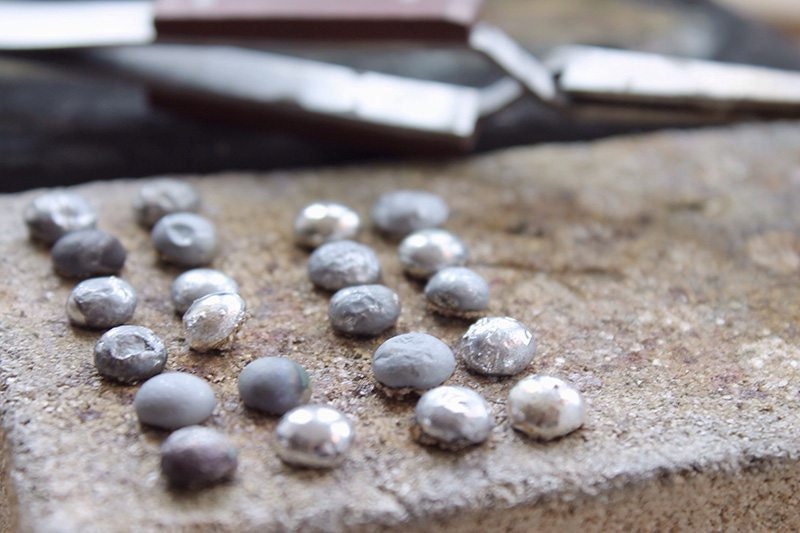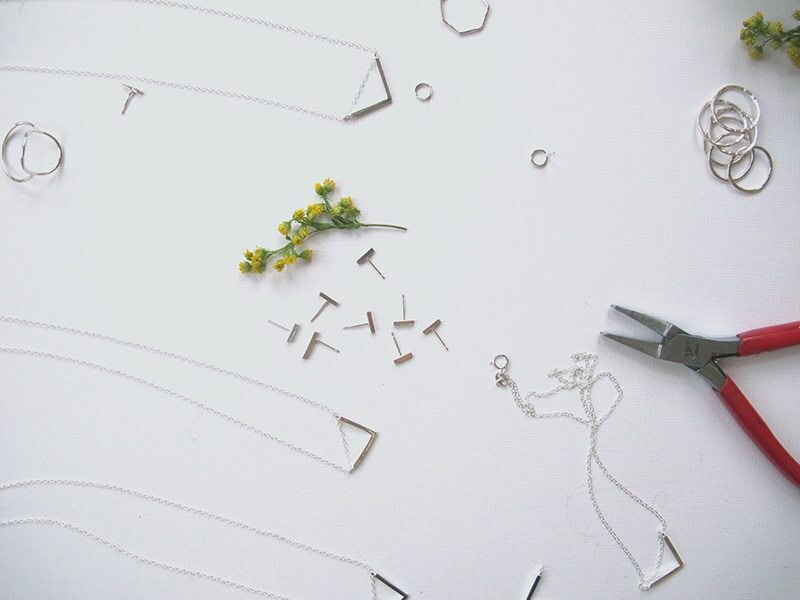 What's your process for going from an idea to a finished product? Do you start with a sketch or jump right in with materials?
It's a bit of both. Sometimes I make things by accident — I'll make something too big and then try to correct it, and it will turn into something else. And I get inspiration and ideas from custom orders, as well. But whenever I try to sit down and think of something, it never works that way. I also have an app on my phone, a drawing app, because quite often it's when I'm on the Tube that I'll think of an idea. I will just quickly draw a basic shape and save it so I'll remember, and then when I'm home I'll try to make it and see if it works. I have a sketch pad as well, but I don't use that as much as my app.
Is there something that stands out for you in terms of a custom order that led to an idea for a new product?
My mismatched earring set. When I was doing my first-ever market, I ended up with a couple of spare earrings —
a triangle and a bar earring
 — and I couldn't make up a matched pair of either. So I put those two onto an earring card and someone bought it. It had never even occurred to me before to make an odd earring set, but a man saw it and bought it for his wife, and was like, "This is such a great idea!" It turned out that that set and my triple earring mismatched set are my best sellers. It was basically an accident — and I want to make more accidents like that one.
What do you love most about this job?
I think what I love most about this job is making a piece of jewelry that I've never made before and taking and uploading the photos — that first bit is my favorite part. I also really like making custom orders, especially if they're meaningful ones. My customers on Etsy are quite open, friendly, and chatty, and they're happy to talk to me about why they want a certain customized bracelet and the words they want on it. You realize that you're not just making a piece of jewelry, but something that's really important to someone.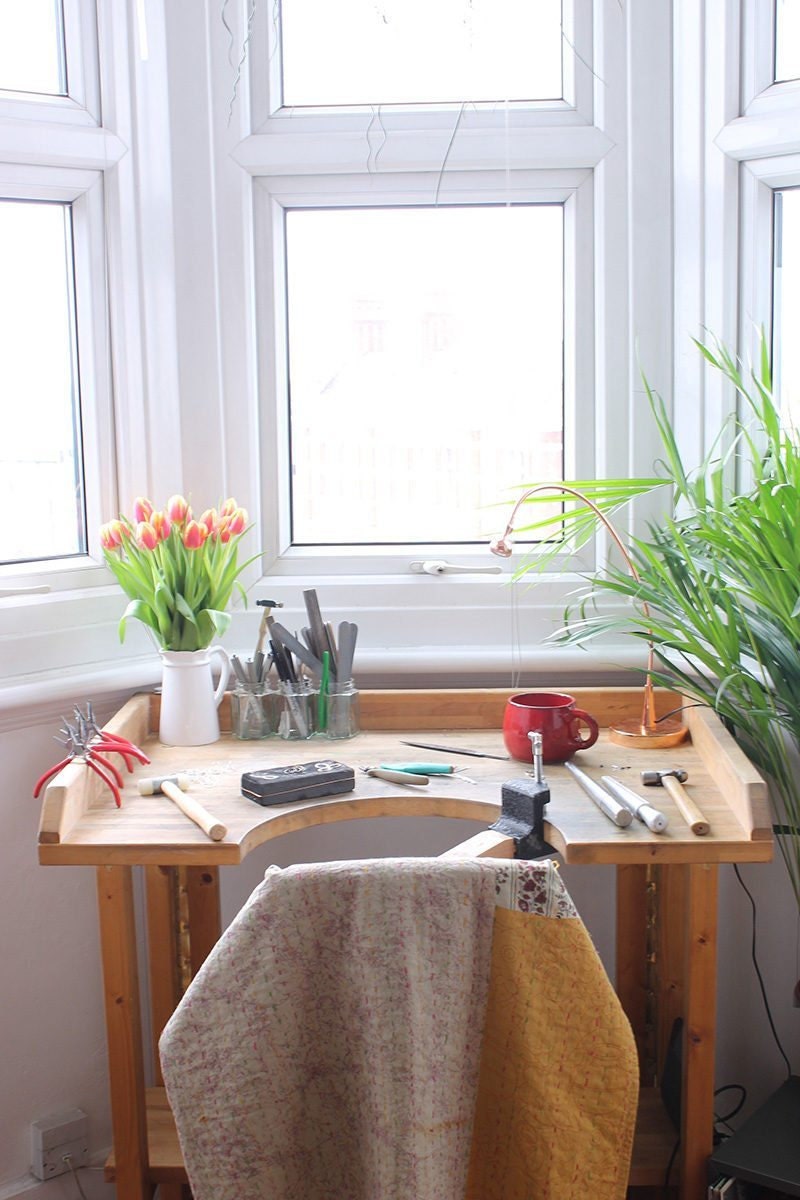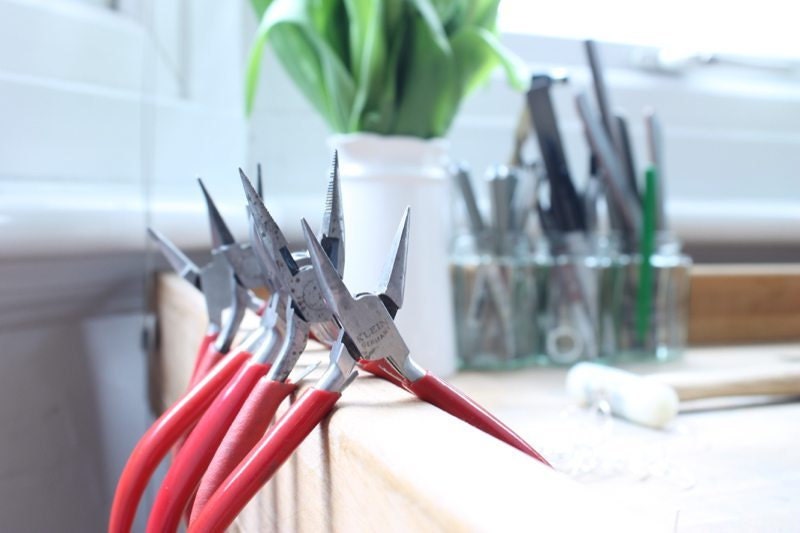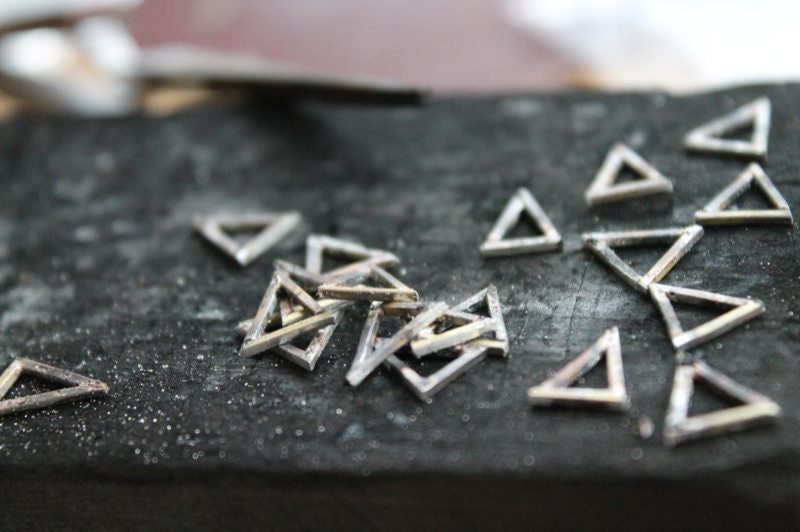 Tell us about your work space — where do you make your jewelry and what do you love about it?
I make my jewelry in my flat in London, in the same room that serves as my kitchen and my living room. My work station is by a large, bright window, which is nice. I guess the next step would be to move to a studio, but I actually really like working from home. Sometimes it's a bit of a pain, because I end up working late at night, but I do save time on traveling and can fit more work in a day. I just had to think of some clever storage solutions — like buying a sofa that lifts up and has a huge space underneath where I can keep all my extra stuff.
Do you have a specific type of person in mind, like an imaginary customer, that you think of when you're designing?
I think I always design for myself — I would only ever make a piece of jewelry if I would like to wear it. Most of my orders come from London and New York, so I try to keep that in mind. But it's hard to know where my orders are actually going, or the age of the person who's receiving them and what their style is. I think because my jewelry is quite simple in design, it can appeal to a lot of people.
If you could instantly master any other art form, what would it be?
Pottery: I got a four-hour pottery course for Christmas, and I was hoping that I would be really good at it, and it would be a very satisfying experience. But I just couldn't get the clay centered — it was such a struggle. When I can't do things, I always get determined, and I'm determined to do it one day. It's just so much harder than it looks, and I couldn't get my head around it; everyone around me was making like seven pots while I was still there working on one.
Maybe this time next year you'll have a pottery shop on Etsy as well as a jewelry shop.
Knowing me, I probably will.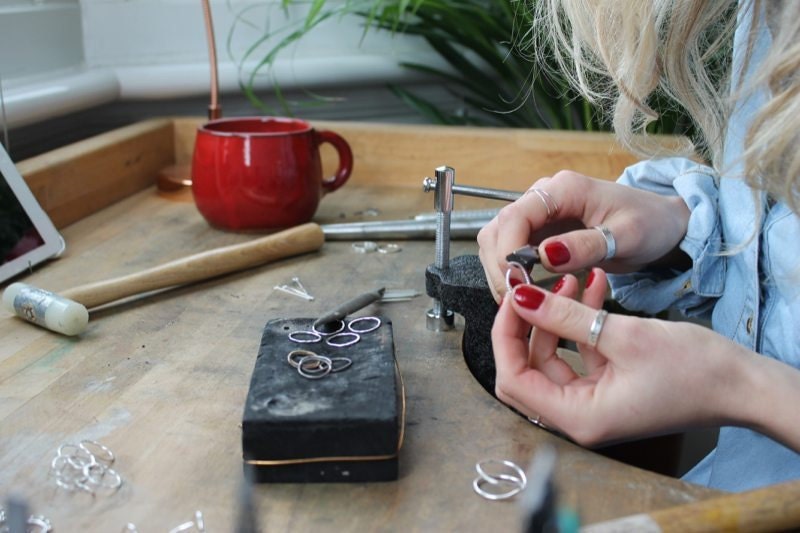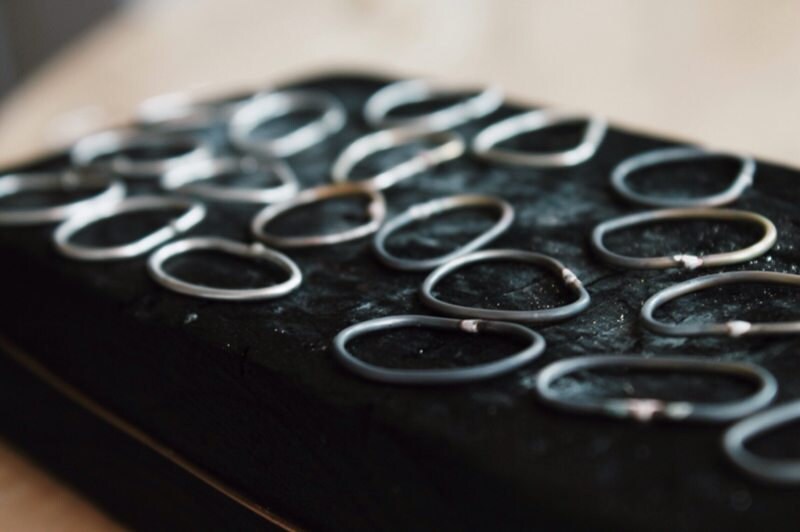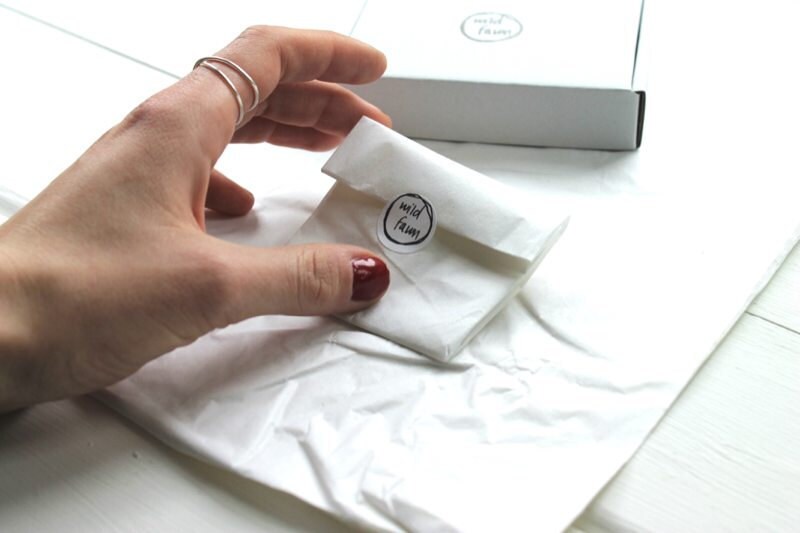 You recently passed the 1,000-sales mark for your shop — are there any other moments you've had with Wild Fawn that have felt like big breakthroughs or milestones?
I know — I'm so excited! One thing that has been nice is when I meet someone at a party or something and they say, "Oh my gosh, you're Emma from
Wild Fawn Jewellery
" — they've had a friend who introduced them to my shop or they've seen my work online. That word of mouth recognition is wonderful, and feels like a really personal achievement. Also, I'm in the process of planning my first lookbook; the first photo shoot will be happening right around the time this is going to be published, so that feels like cause for a little celebration.
What are some of your goals for your shop? 
Being able to hire someone to do the more administrative side of things is the next big step that I'm hoping to achieve this year. That would give me more time to make new products and take
Wild Fawn
 to the next level.
Follow Wild Fawn Jewellery on Facebook, Instagram, and Pinterest.
All photographs courtesy of Wild Fawn Jewellery.