by Valerie Rains
This vintage collector finds inspiration at her local library.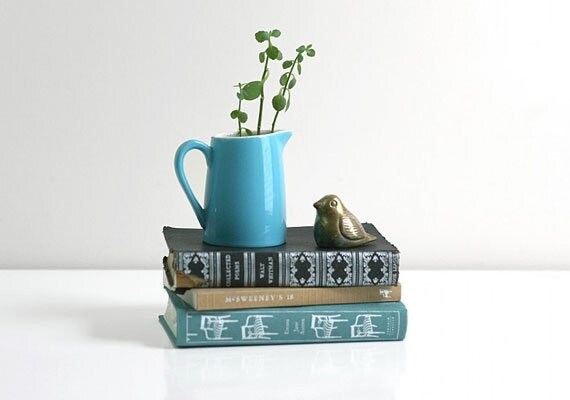 Every passionate collector knows the feeling — whether they acknowledge it or not — of reaching a tipping point when you have no choice but to pare down your treasures. For Nikki, the Buffalo, New York-based buyer, restorer, and photographer behind
Wise Apple Vintage
, that tipping point led her to a whole new career path (in addition to, yes, liberating some much-needed cabinet space). Now, she spends her days scouring thrift shops for just the kind of charming home goods she would have once kept for herself and lovingly sprucing them up for their new owners-to-be. "I think my favorite part of my job is knowing that all these little treasures that I've rescued are spreading out all over the world and making people happy and brightening people's days," Nikki says. "I grow really attached to all the things that I sell; between selecting, cleaning, photographing and packaging them, by the time I send an item out to someone, a little piece of me is in that box, too. So it's awesome to think that these things that are important to me are now important to someone else."
Today, Nikki spills about a few more things that are important to her, from mid-century musicals and vintage dinnerware to finding inspiration in her local library.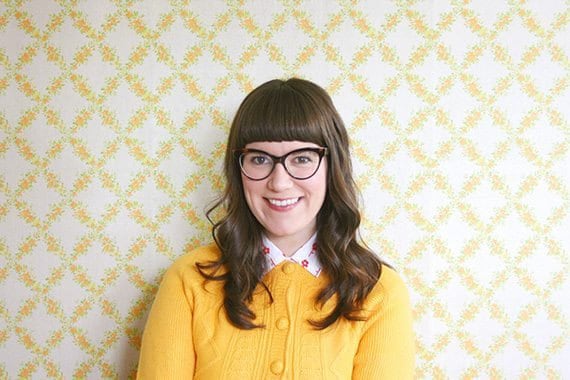 How did you get started collecting vintage?
For some reason, I grew up really loving the '50s and '60s. Even when I was a little, little kid I was super into MGM musicals and watching Nick at Nite – especially
Bewitched
and 
Mary Tyler Moore
. By the time I was in middle school, I was already wearing vintage clothes and going to thrift stores. The '50s are so optimistic, and I think as a kid I was really drawn to that shameless optimism.
What inspired you to open an Etsy shop, and how did that change your approach to collecting and selling vintage items?
I mostly just collected for myself prior to that, but then I had bought a few different things on Etsy and it kind of started creeping into my brain that I could probably sell some vintage stuff and maybe pare down some of my collections that were getting out of hand. I opened the shop in 2008 just for fun, as a thing to do on the side. Eventually, after a string of bad jobs, I thought, "You know what? I'm just going to put my all into it and see what happens."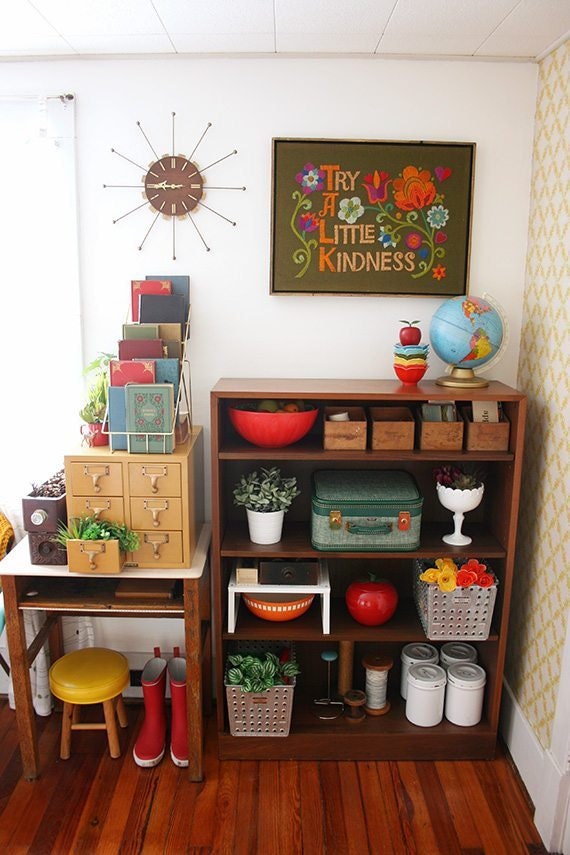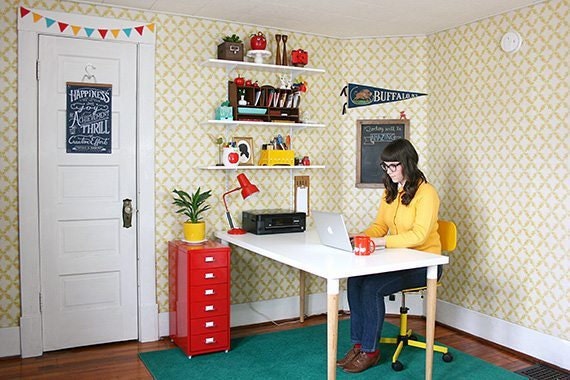 Has your shop evolved over time, and if so, how?
I think as time has gone on, I have gotten a lot more picky about what I'll add to my shop. It has to be something I'm super excited about, that's going to look good with my aesthetic, and something that feels like it belongs in my shop.
What else inspires you?
A lot of things! I'm super inspired by nature and houseplants and flowers and all that good stuff. I also love to read; that's actually kind of my background. I went to undergrad for English and got my Masters in library sciences, so reading is a big part of my life. I'm super into my local library — that's one of my biggest sources of inspiration for everything. I can go there for hours at a time. I think I've checked out pretty much every book in the antiques and home decor section.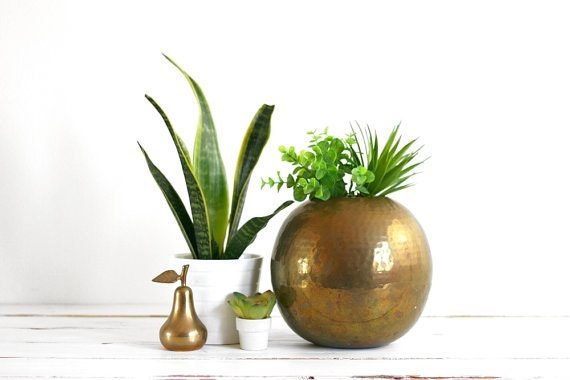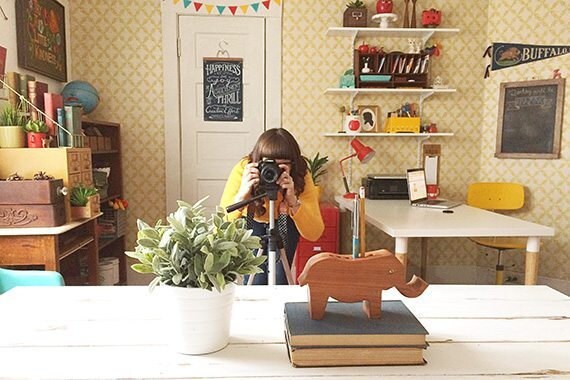 What do you collect in your own home?
Our home is kind of a rotating, ever-evolving collection. When I first started going to thrift stores all the time and doing this as a business, I started getting all these great dinner plates, and for a while I was trying to collect just this one pattern,
Swiss Alpine.
 But I quickly realized, oh man, I'm missing out on all these other great patterns. Now our whole house is kind of mismatchy: all our dinner plates are completely mismatched, and our chairs don't match, either. I've been collecting a lot of chairs lately, which is a dangerous collection to have because they're not very small. I also have a silly amount of
apple stuff
.
What's your best tip for incorporating vintage items into your home, if you don't have a lot of vintage already?
I think vintage pieces are special because they have their own personality built in, be it the time period they came from or the designer. I think with vintage, certain pieces just kind of speak to you; the way to incorporate it is to find something that just gets you excited, something that inspires you for whatever reason. Once you start there, it becomes easy to build on with other things, whether it's more vintage or handmade modern. In general, I think that's how everyone should do everything in their house. There's no reason to have things that are just useful; you should have things that are fun
and
useful.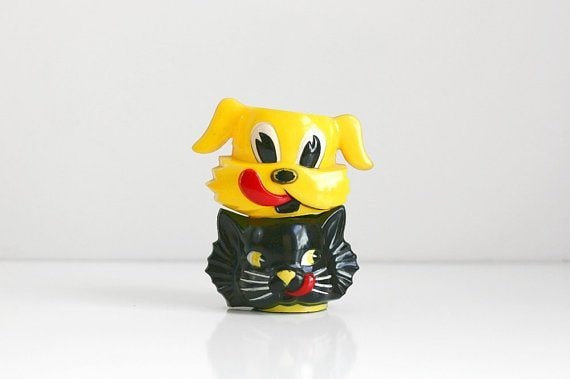 What are your favorite places to hunt for treasures?
Thrift stores are definitely my favorite, especially ones in small towns. I go to estate sales as well, but those always make me nervous because everyone's trying to get the same thing. I like antique stores and thrift stores more because I can take my time — and I've been known to do multiple laps, because sometimes you miss things the first time.
What's your best vintage score of all time?
That's tough. I think I was super-duper lucky to find a reproduction
Eames lounge
for $70 in a local Goodwill; it's one of those things that I'd always dreamed of and kind of assumed would never, ever be in my budget because I'm a thrifter for life.
The Eames
are my fave – everything they did and touched and wrote about and took pictures of speaks to me.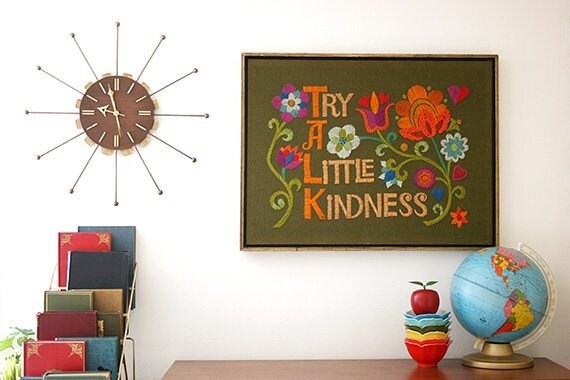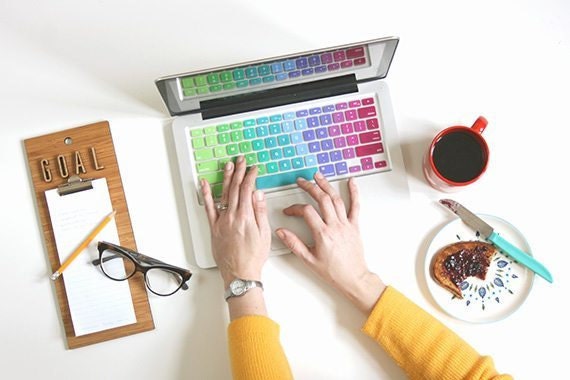 Have you ever listed something in your shop that you secretly wished no one would buy because you wanted to keep it for yourself?
Yes, for sure, there are a lot of things like that. One of the first was my grandmother's teapot that she got as a wedding gift. It was this really beautiful
Hall airflow teapot
, and I totally didn't need a teapot, but it was so pretty and it was my grandma's, so I really went back and forth on it for a long time. Eventually a woman bought it who was just so over the moon in love with it, and I think having that happen early on helped me to know that it's better to have things appreciated than just stashed away in my cupboard. They say that if you love something you have to set it free; that's what I do every day.
What are you goals for 2016?
I am actually currently working on launching my own website, which is scary but also exciting. I also just launched a new branding situation — I have a new logo and a new color scheme by the awesome Etsy seller 
Scotch and Cream
, who also sells greeting cards and prints. It's got me excited for all sorts of new adventures in 2016.
Follow Wise Apple Vintage on Instagram, Pinterest, and Facebook, and Twitter. 
All photographs by Wise Apple Vintage.