by Aleksa Brown
Learn how Matney Warner turns her hand-dyed wool into beautiful, one-of-a-kind yarn in her Colorado workspace.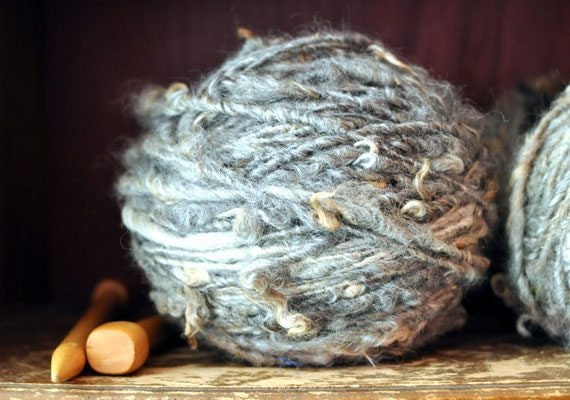 "What I really love to do is make yarn. That's my passion," says Matney Warner, the Colorado-based small business owner and creative mind behind
YOSPUN
. And with her impressive assortment of one-of-a-kind yarn, original knitting patterns, and finished goods, it's easy to see that she takes this passion very seriously. We got in touch to learn more.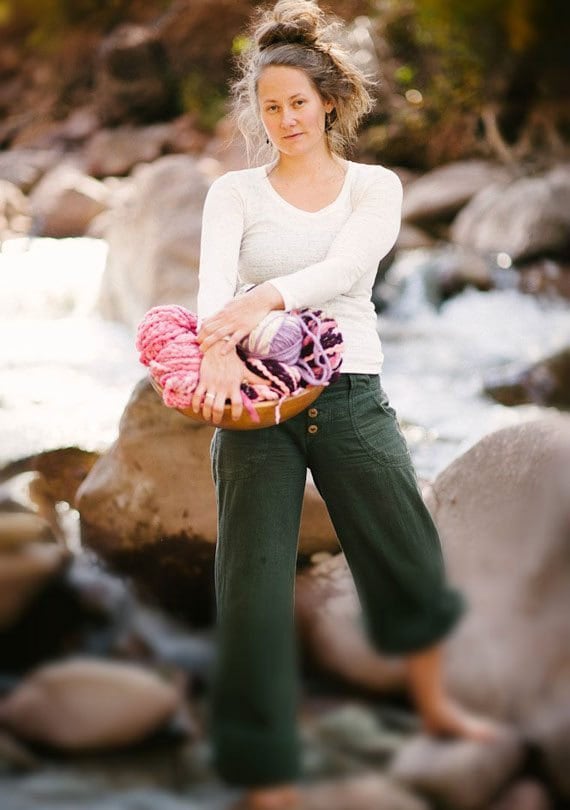 When did you start knitting? It was probably 12-15 years ago, before everything was about the internet and social media. I was reading a
Country Living
magazine article about knitting and how it was trending, and I became determined to teach myself. I put it down a few times along the way, but it kept speaking to me; eventually, I learned. After that, I became obsessed with
yarn
, and then obsessed with hand-spun yarn. That led me to learn spinning.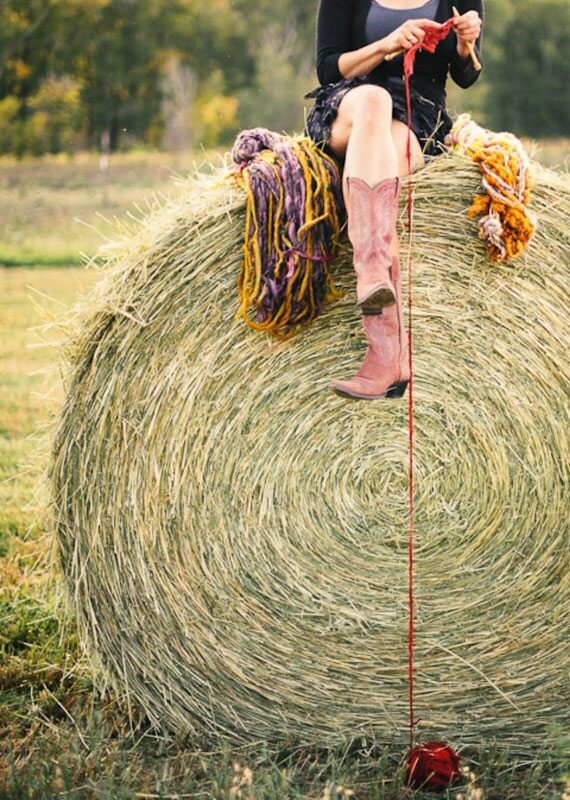 How did you learn to spin? About 10 years ago, I was working at a nonprofit yarn shop and making accessories for my first little business, YOKNITS. One day, someone showed me a tiny blurb for spinning lessons in the back of a magazine and said, 'You should check this out.' So I called, and this woman began teaching me and took me under her wing. I probably shocked her a little bit when I brought this wild art-yarn book to our first meeting — she was a very conservative spinner — but the first time we sat down at the wheel, I kind of just knew how to do it. We ended up working together for a few months, and in the process built this really sweet friendship. It was a wonderful experience. From there, spinning grew into a passion – something I never stop thinking about, something I do every day.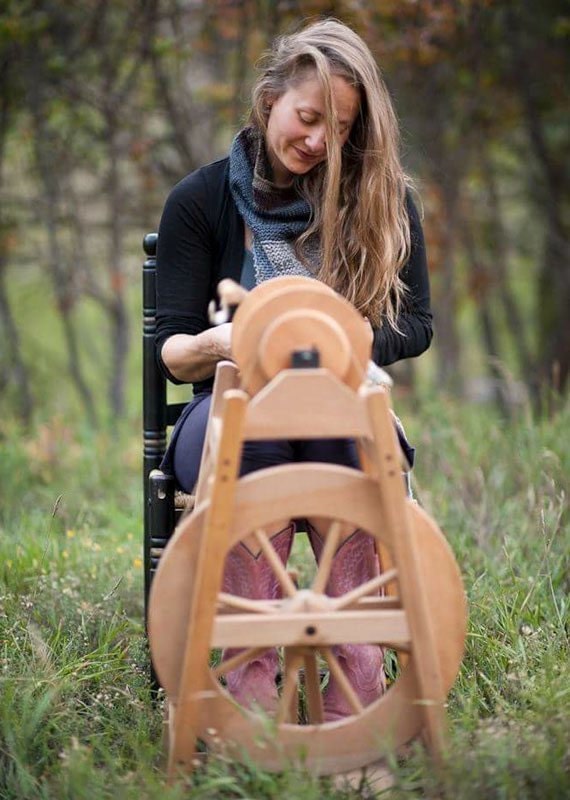 What is the process like for making the yarn that's in your shop? Can you tell me a little bit about your spinning wheel? It sounds so magical. Yes! People — especially children — are always super intrigued by the spinning wheel. Mine is a really modern, two-treadle spinning wheel. When I make my
yarn
, I'll have all my wool (that I've dyed in my little studio) here in a basket next to me. I'll feed it through the spinning wheel, pulling the fibers in a rhythmic motion. Even though it's hand-spun, I try to keep the fiber pretty consistent, so that knitters and crocheters can both work with it.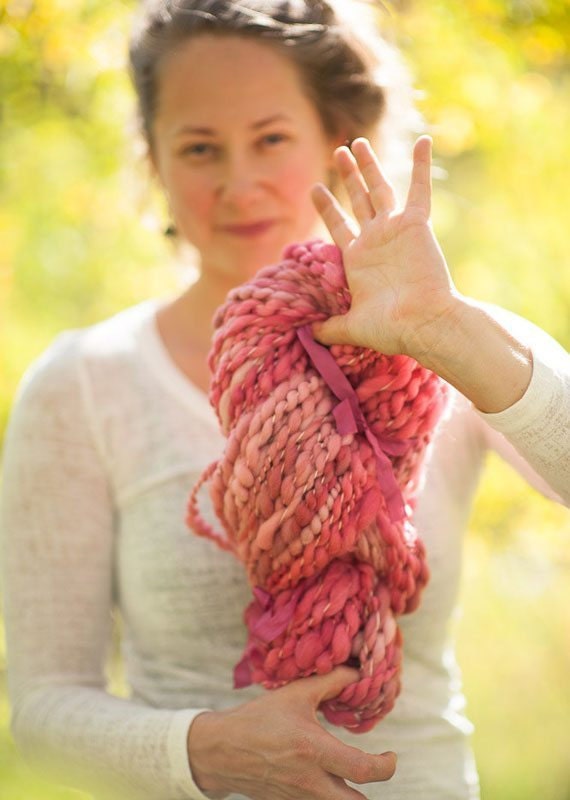 Do people ever send you photos of their finished items?
What types of things do people make with your yarn? A lot of my customers are making truly one-of-a-kind items with my yarn. I've seen some really creative scarves, a lot of accessories, shawls, and baby items like hats and blankets — all kinds of things! My customers aren't necessarily looking for something they can produce over and over again, which is good, since there are often batches of yarn I create that I can't recreate again exactly. That will always be part of
YOSPUN
, and I love that.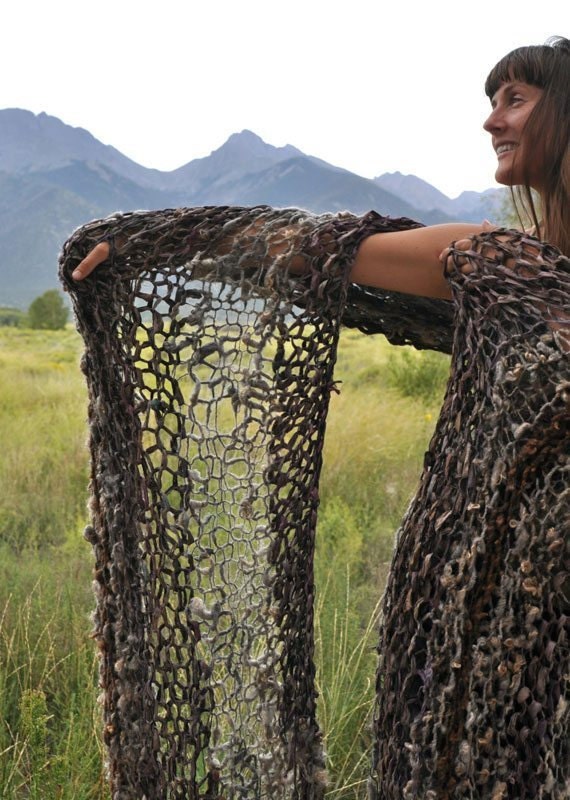 Do you do custom work as well? I do – any time someone writes me with a
custom request
, the answer is always yes. Working on custom orders has definitely given me insight on where to take the yarn. When you say custom – what types of requests do you get? You know, I just made this amazing boho shawl for a wedding. The woman wanted feathers sewn on, which I'm not super familiar with. It was semi-experimental; it's all white, and I was kind of nervous about that, but it worked and it was beautiful. Those kinds of things open up new possibilities, like: What if I had a wedding section?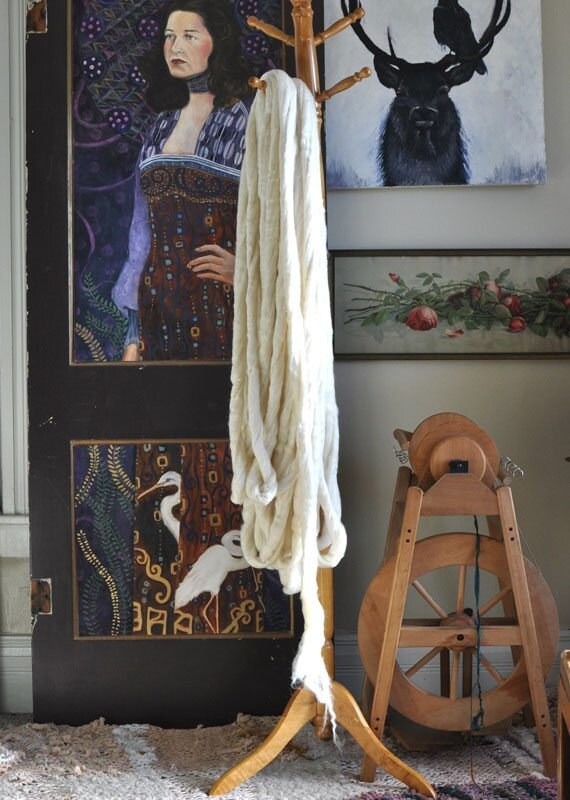 It's amazing to think of that possibility. So unexpected! You know, there's something to that. I've never really known where YOSPUN was going to go. It changes so much, so frequently. Sometimes I look at it and I'm like, 'Maybe I'll have scarves in
Lord of the Rings
someday.' You just don't know what's going to happen.
What types of things inspire you?
I'm super inspired by the mountains here in Colorado. Outside of that, I love winter fashion and fashion in general. That's a big one for me – watching the world's fashion change and evolve. As far as fiber goes, I'm really inspired by the rhythm of the spinning wheel, and how it feels when I'm spinning — so meditative and relaxing. It's such a gift.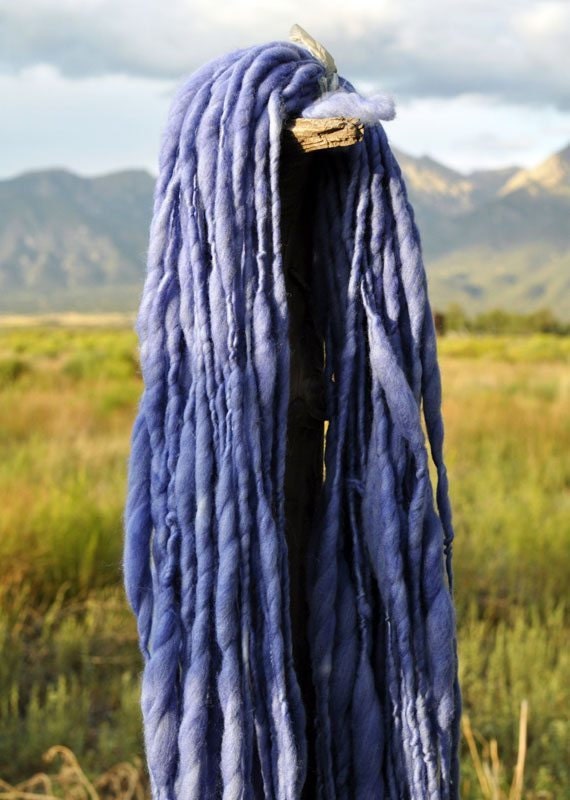 How has your yarn – or your spinning practice – evolved since you started? It's funny, because I feel like I've just reached this point in the last couple of months where I know what I'm doing. I have a lot of people who look to me for support now, and I always have an answer for them. It feels so good to be like, 'I totally know how to do that.' Or, 'Yes, I know how to fix that.' My spinning has also changed a lot, and my color preferences are so different from when I started. I used to be into this artistic put-everything-into-your-yarn type of thing; if it sparkles, then the more sparkle the better. Now I'm like, the more natural, the better.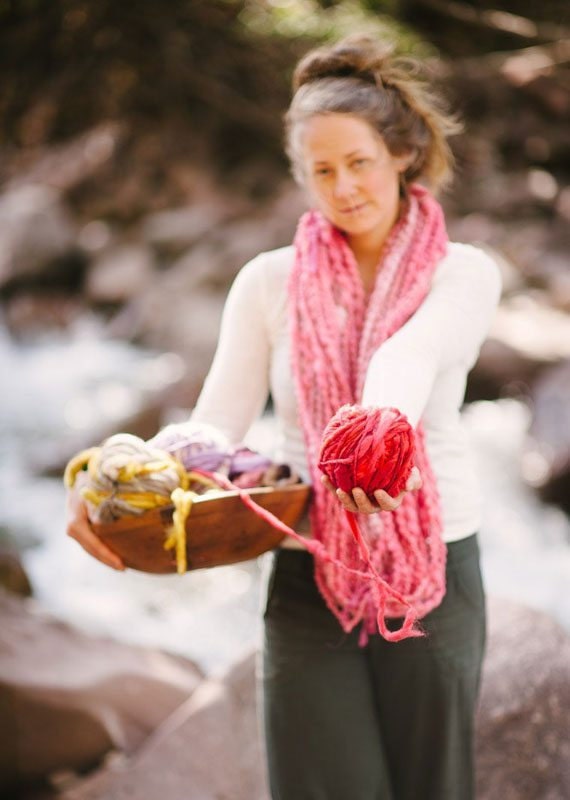 What are some of your goals for the future? I would really love to have a studio or a brick-and-mortar setting that's separate from my home. I hope that will happen someday; that's what I'm working toward now, more than anything. I really have no plan other than just to see what evolves, because I'm so curious at this point. It's something that I'm going to do every day; it's in my heart, so where is it going to go, you know?
Maker and process photos by John Conrad and Chad Neufeld.