by Katie Hawley
When her dad refused to buy her yet another lip gloss, 9-year-old Zandra Cunningham decided to make her own. Today she's 17, and business is booming.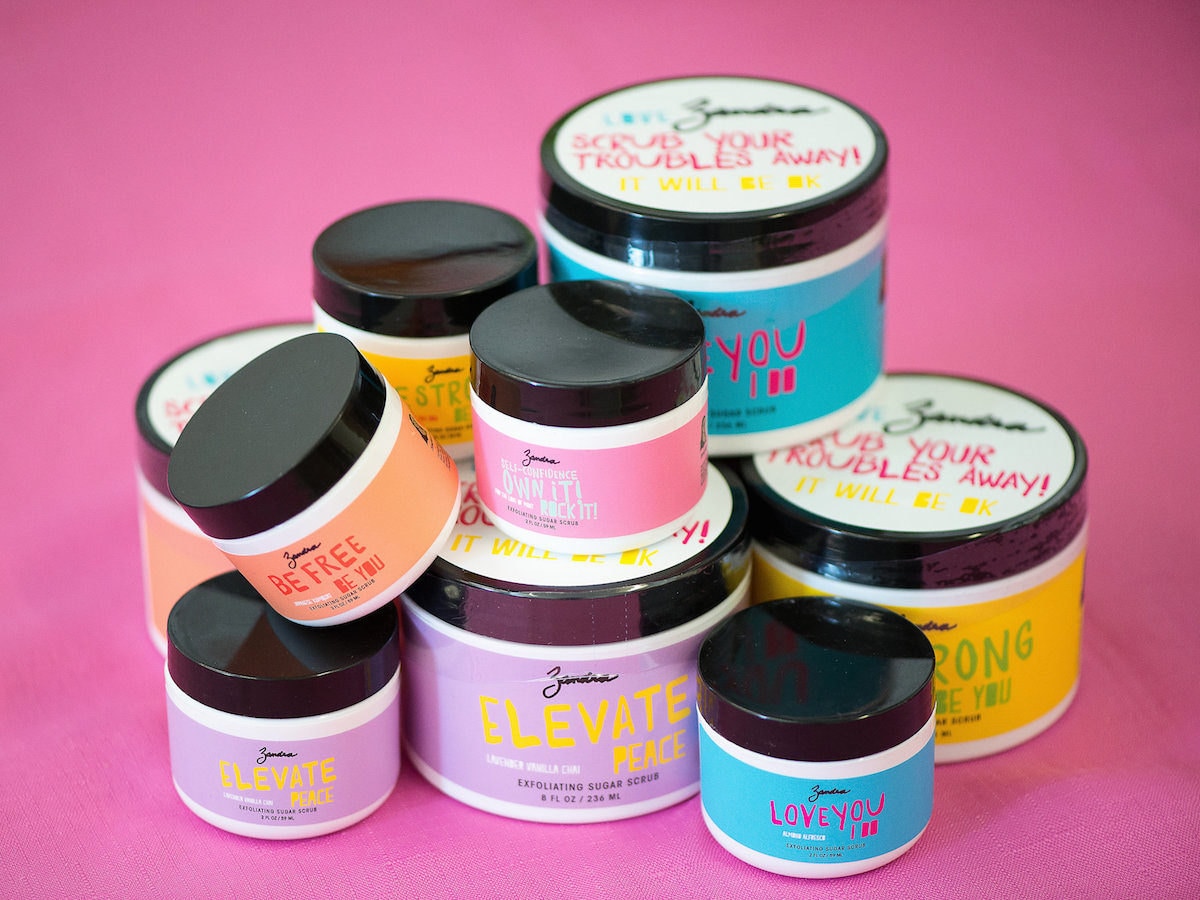 For most teenagers (and okay, some adults, too), managing to get out of bed before noon may be all it takes to constitute a productive day. But Zandra Cunningham, the talented teen titan behind natural bath and beauty line
Zandra Beauty
, is not your average 17-year-old. A rising high school senior, Zandra already has eight years of business experience under her belt. For those not as well versed in math as Zandra, that means she founded her company at the ripe old age of 9—and it all started with lip gloss. "I was insane about lip gloss," recalls Zandra. "I loved it so much. Every day before my dad went off to work, I'd ask him to buy me a new one." Every day, that is, until the day he said no. "He told me I should make my own if I loved it so much." A naturally curious child with a decidedly can-do attitude, Zandra set out to do just that. "I learned everything I could about lip gloss," she says. With the help of her mom, Zandra pored over YouTube videos and online tutorials until she successfully made her first batch. Soon, she found herself passing out the fruits of her labors to parishioners at her grandfather's church each Sunday. But it wasn't until one of those churchgoers handed her a dollar in return that Zandra realized she could be charging for her products. "It got me thinking: If I made a dollar today, how much could I make tomorrow?" Eight years later, Zandra is the youngest-ever graduate of the University at Buffalo's Minority and Women Emerging Entrepreneurs program, a member of the National Association of Women Business Owners, and a winner of last year's
Etsy Open Call
. Her advice to those inspired to follow in her footsteps? "Believe in yourself, and believe that you can do it. And then start! If you work really hard, you'll see the results—and there will be some amazing, amazing results."
Read on to learn how Zandra balances the demands of running a business with the realities of being a teenager, and shop the collection.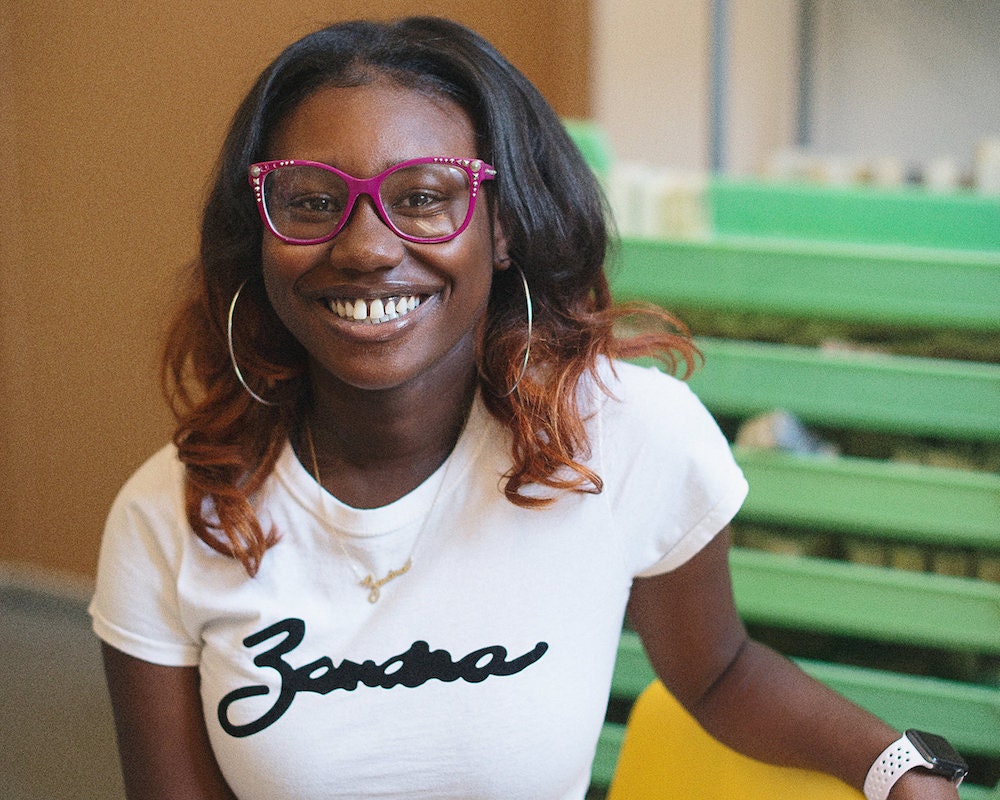 What's it like being a teenager and running a company at the same time? Do you ever feel like you're missing out on a "typical" childhood?
In the beginning it was really difficult—there was a learning curve that my parents, friends, and I had to go through together. When you're a teenager, everything is spontaneous and last-minute, so there were tons of times where I had to make the sacrifice and say, "No, I can't go to the movies" (or whatever) because I was out of town or I had to get an order out. But I didn't lose any friends; we just had to adjust and learn how to schedule things—time management is really important. Now, my Google calendar is my best friend, and I plan everything in advance so I can go to a party if I want to. Sometimes I say to myself, "I don't get to do anything—I'm basically an adult!" But the hard work is starting to pay off. Over the past few years, I've seen that the sacrifices are definitely worth it. I've gotten to experience some pretty amazing things that most people only dream of. I think my friends would trade places with me.
It all started with lip gloss. How has your product line evolved over time?
The cool thing about the business is that it's growing with me. I've been able to create all the things I've needed that weren't available to me, in a natural way. We started out with
lip balm
, then we made 
soap bars
 and 
sugar scrubs
, then 
body washes
,
lotions
, and
souffles
. The
deodorant
was another huge thing—people were always asking about deodorant, and as I grew up, I needed it, too. We're going to be launching a skincare line soon, because I'm a teenager now and makeup is a really big thing for me. Everything in the line is all-natural and plant-based, and it's all multi-use, too. There's a clarifying facial bar that can also be used as a shampoo bar or as a body wash—everything is head-to-toe.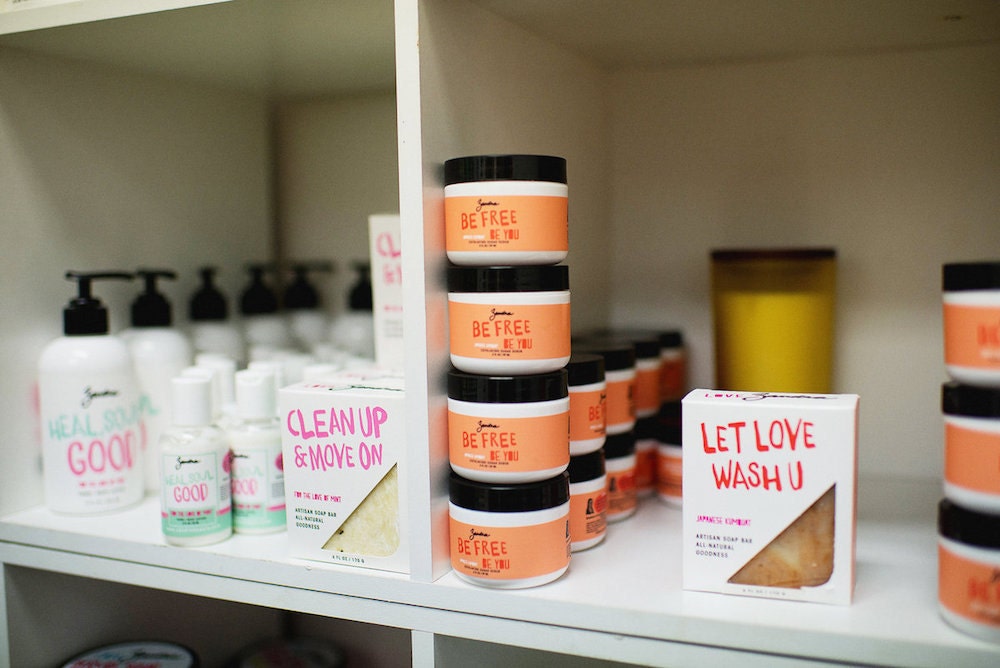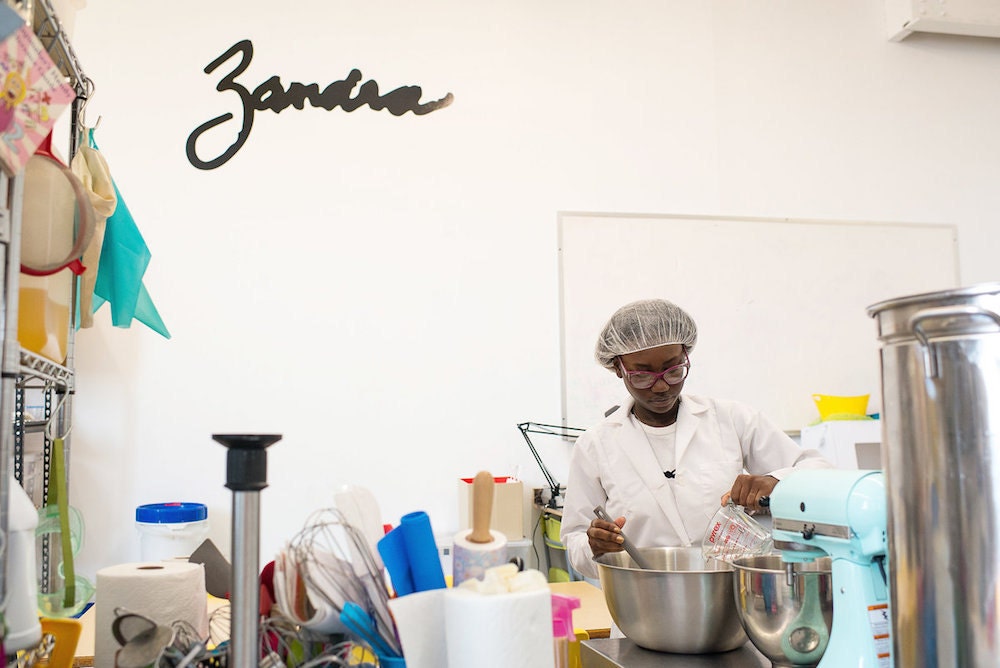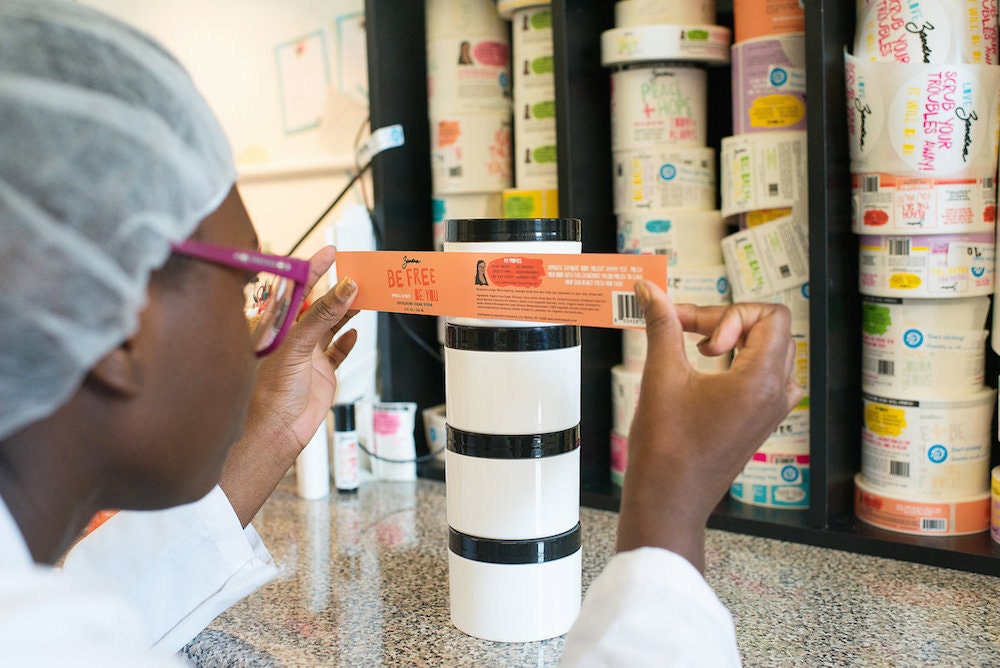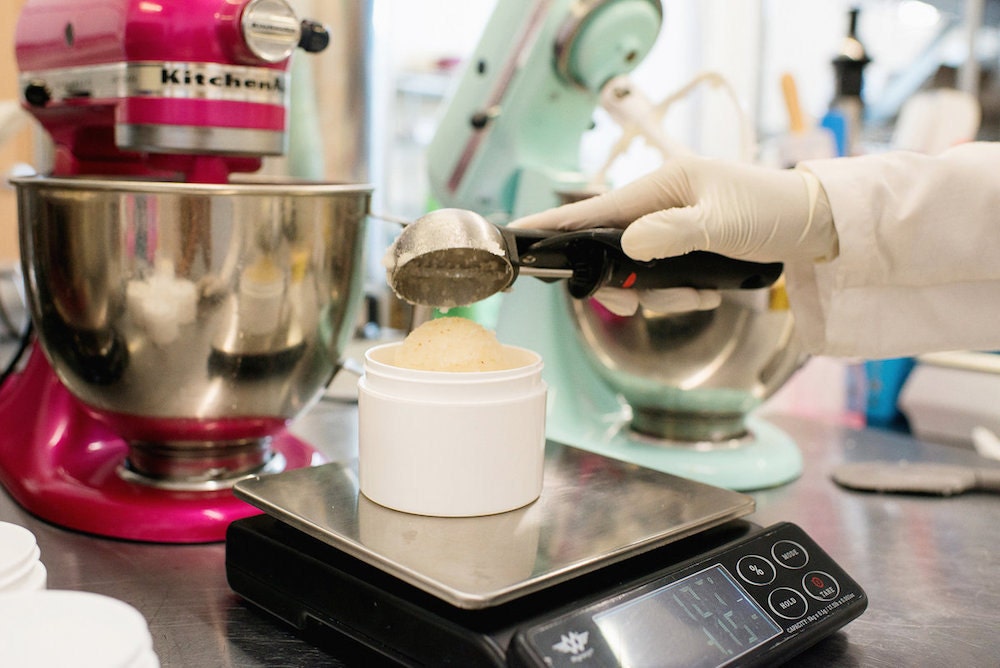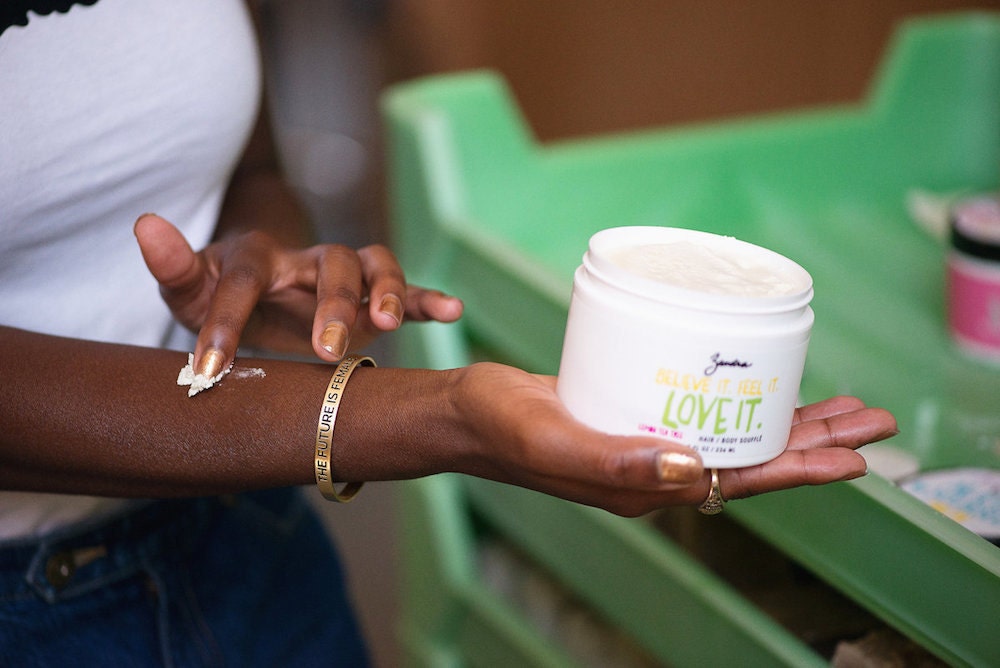 How did natural ingredients come to be a priority in your line?
When I was younger, Vaseline was my alternative to using lotion because it gave me a nice shine and was heavy enough to last all day. But as soon as my mom and I started educating ourselves on all-natural products, we found out that some of the ingredients in Vaseline were also used on cars. I was like, "If this is used on cars, why would I want to put it on my skin?" There were chemicals and ingredients I just didn't want touching my body. I also used to love some of the commercial products on the market because they had really cool scents and the packaging was nice, but they didn't work for me because the chemicals dried out my skin. However, all of the natural, plant-based products available had this ugly, plain packaging, and there were no fruity scents. And they were so expensive, too! I wanted an affordable product with an amazing scent, with pretty packaging that made it stand out, that was also made with plant-based ingredients. I wanted to fill that void.
What are your favorite products from your line?
I would say my favorite is the lip balm—of course I love lip balm, and you can use the
Big Balms
on your lips and on your body. I have lip balm in every bag I carry.
For the Love of Mint
is my favorite—it's not a top seller, but I love the peppermint smell. It's so refreshing. Another favorite is the Japanese kumquat deodorant. The product isn't really what gets me; it's the quote on the packaging. It says, "I am enough," which is one of my favorite quotes. To me, it means that I don't need to prove anything to anybody—of course there are things I need to work on, but I shouldn't have to change myself to fit somebody else's vision of me. I don't need to change myself for anyone or anything. I'm happy the way I am and I'm enough: me, myself, this person. I feel like a lot of girls and women and people in general do crazy things because they feel like they're not enough, or they feel like they need to keep proving themselves. But if you believe you're enough, life will be so much easier because you can eliminate all the negativity.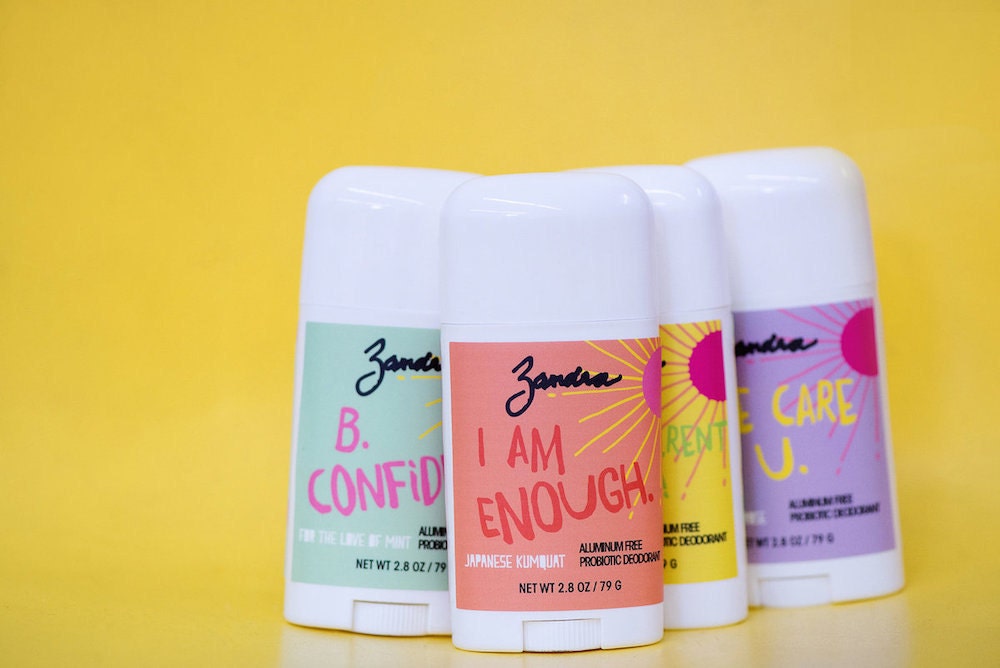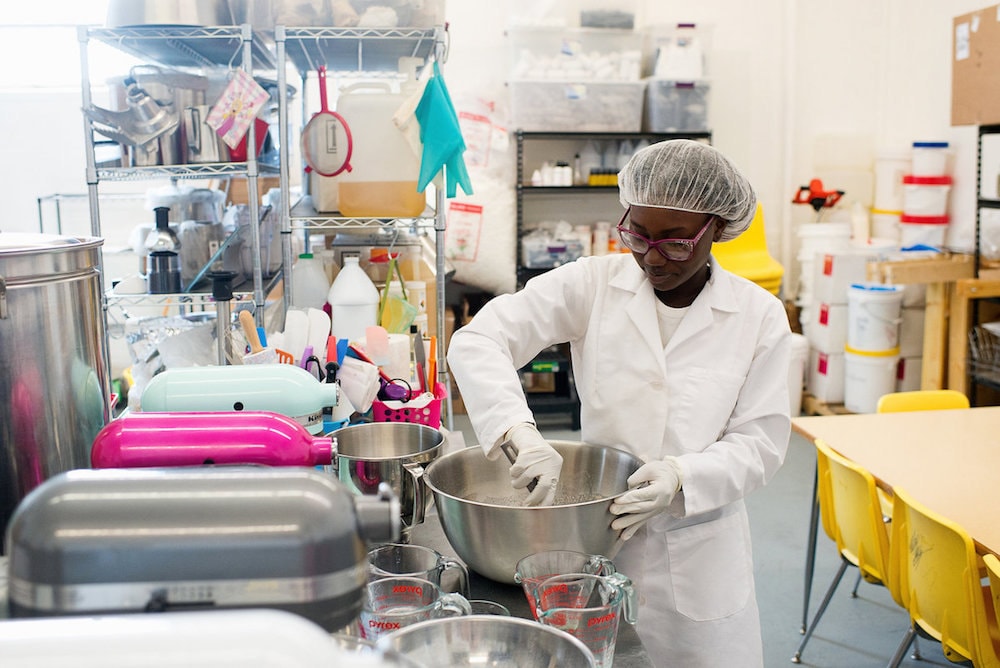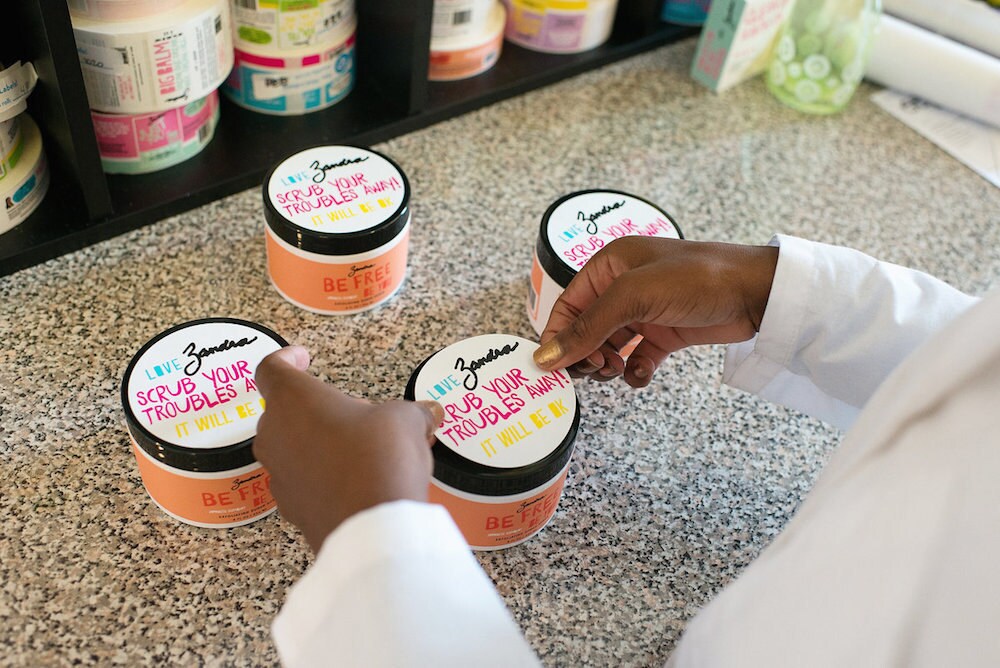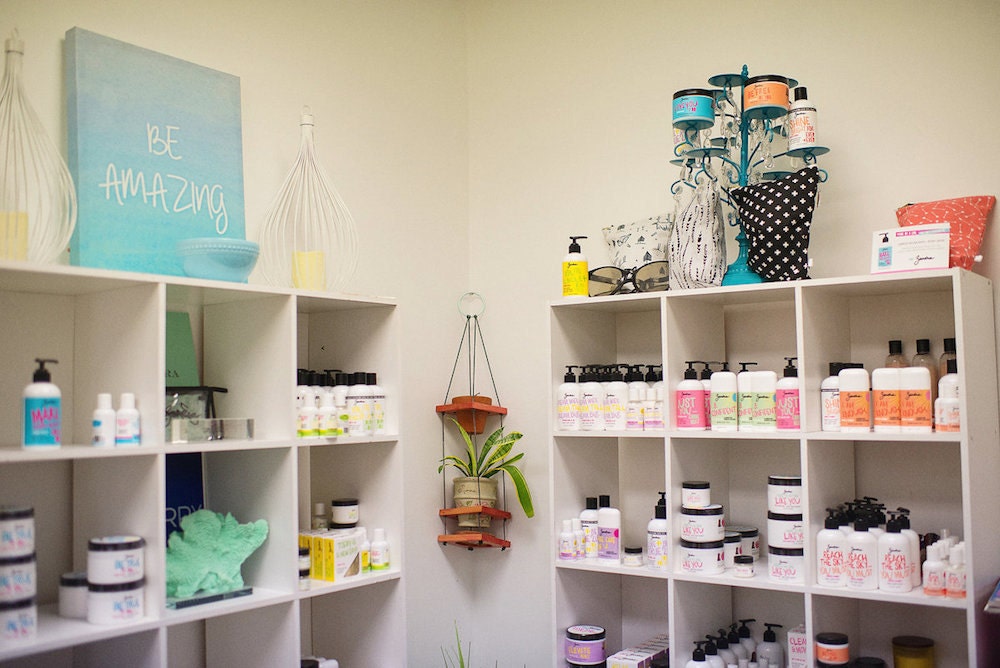 Your packaging is so bright and uplifting—the products make me happy just looking at them. How did you arrive at this particular look?
It all came together in a very natural way. After I graduated from the Emerging Entrepreneurs program, I was transitioning and rebranding the business, and I worked with a designer who was really amazing. We worked on the brand together for over four months. She asked me, "Are you the type of person who keeps packaging after a product is done?" And I was like, "Yes!" My mom hates it, but if I feel like the packaging is really cool, I'll keep the box or put the label in my wallet. That's what I wanted my products to embody. We landed on something funky, cool, and different, with flashy colors, that still feels clean at the same time.
And what's the story behind the inspirational quotes? I love that you slap them front and center, right on the products themselves.
For the quotes, I asked myself: What's something I want to hear every day? What would I want someone to tell me in the morning when I'm washing my body with this bar of soap or using these facial products? I want something that tells me I'm amazing and beautiful. That's what I want to hear, and that's what young girls
should
hear! Growing up as a teen in this stereotypical society, there's so much negativity out there for girls. I wanted to take that out and give them some inspiration. It made sense for me to dedicate these products to girls like me—they're made
by
teens,
for
teens everywhere.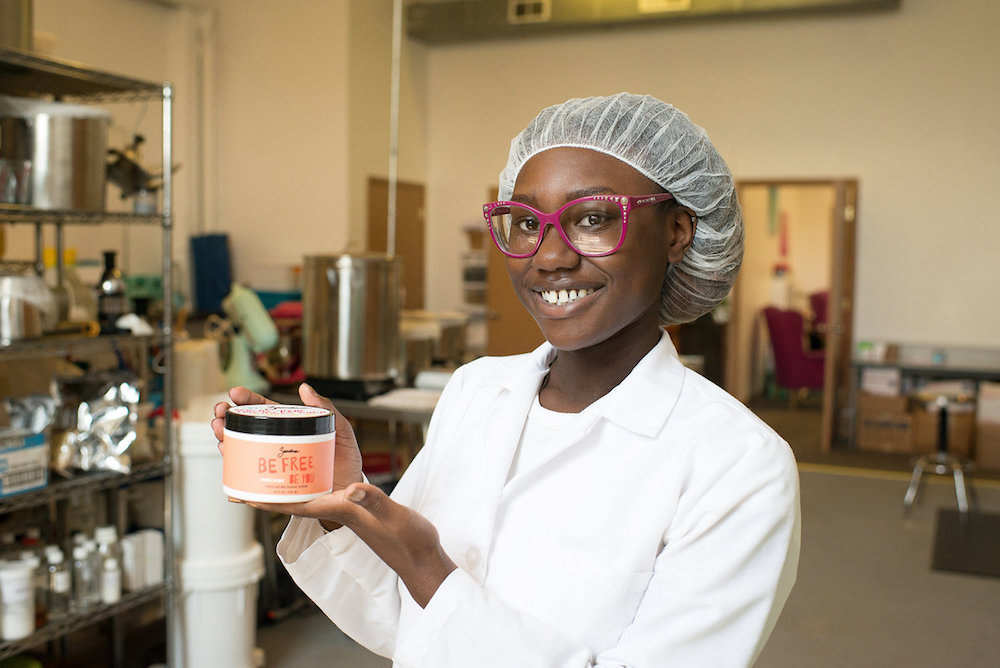 What do you love most about your work?
I like the creative aspect of it. I like being able to go to the studio and say: I want to create this product. I love that freedom. I also love being able to hear people's stories and share my own. I love when people say, "Oh my goodness, I always had this idea but I never thought I could do it until I heard your story." I want people to know that I did it, so you can too. I'm not any different than you—you might be older or younger or this or that, but there's no real difference. You just need to develop a plan, work at it, and be determined to make it work. If you have that mentality and you work hard, you'll be unstoppable.
Follow Zandra Beauty on Instagram, Facebook, and Twitter.
Photographs by Alexandra Reed.