by Katie Hawley
Explore new ways to wear February's soothing purple birthstone.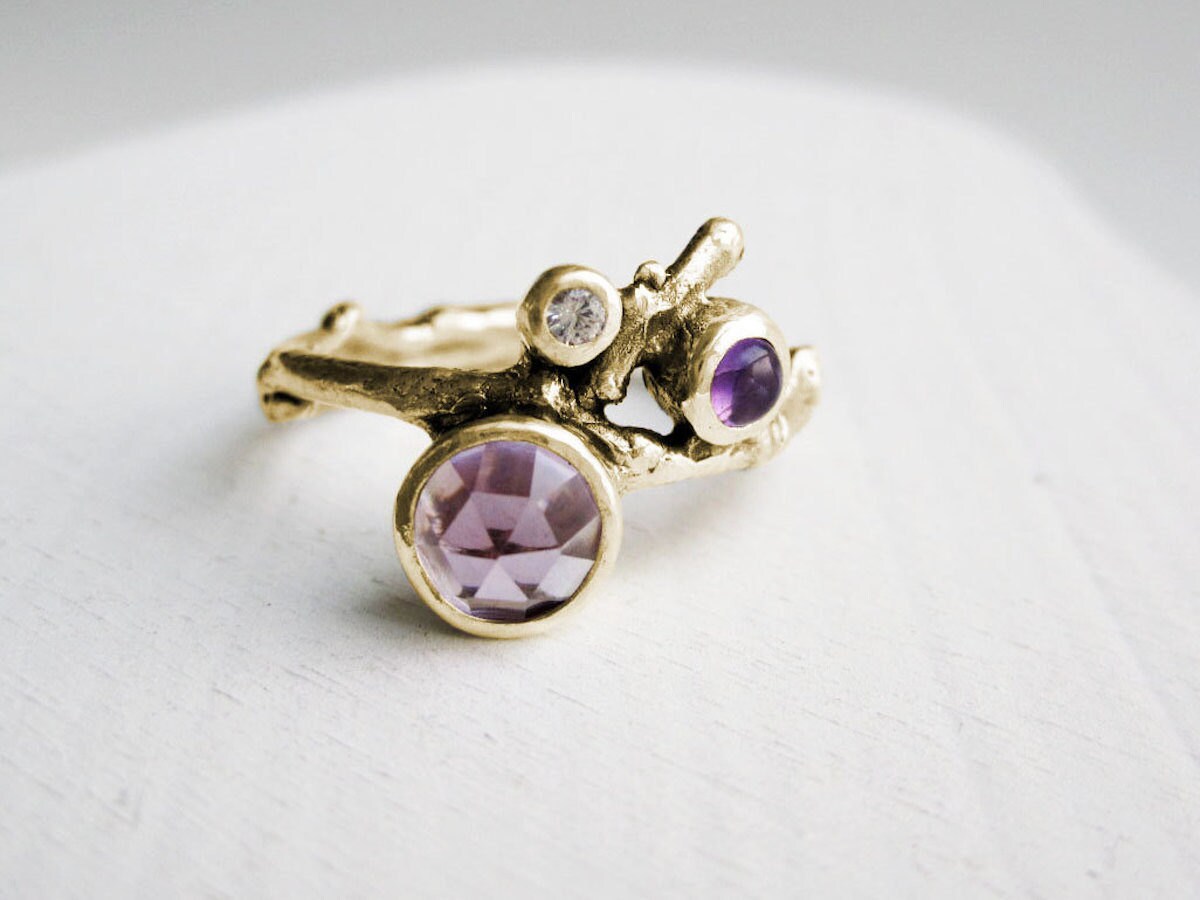 From soothing shades of pale violet to dramatic pops of deep purple,
amethysts
boast a diverse array of eye-catching hues. A traditional favorite of royals and clergymen, and beloved by spiritual seekers throughout the ages for its association with peace and tranquility, this multi-tonal gem has maintained a time-tested following among jewelry lovers—and not just the February babes lucky enough to call it their
birthstone
. In fact, this standout stone makes a stunning choice for anyone looking to add some everyday sparkle to their ensemble. To that end, we've rounded up five of our top amethyst picks for every style. Which one speaks to you?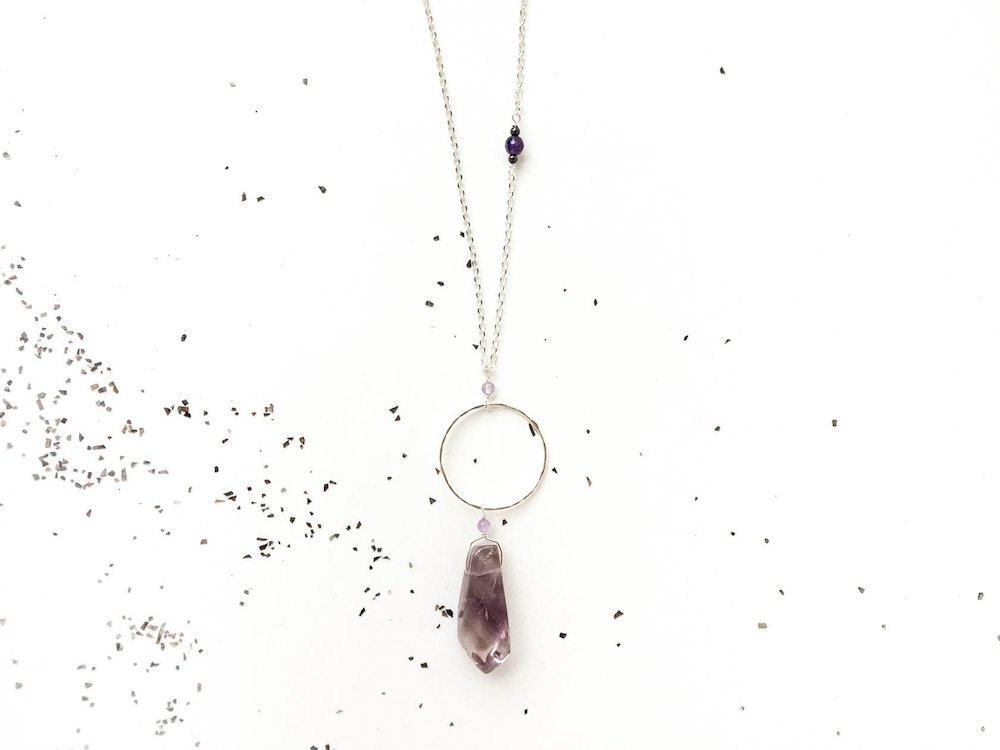 >
Featuring a singular raw crystal dangling from a sterling silver "moon," this 
polished amethyst necklace
—described by its designer as a "modern talisman for positivity and light"—puts a trendy boho spin on a classic pendant. The extra-long chain makes it an ideal piece for layering—though, thanks to its sizable stone (clocking in at a whopping 2.5 inches long!), it's also more than capable of making a statement on its own.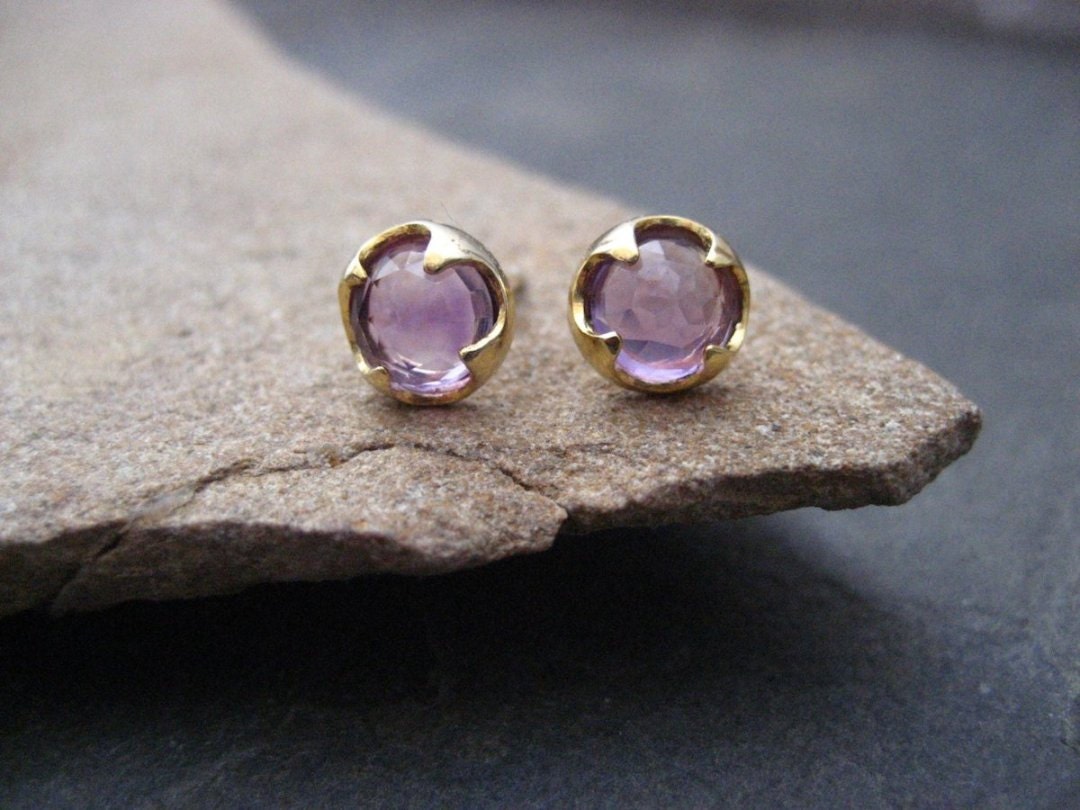 >
Did you know that amethysts can appear to have different tints depending on the time of day? So if you think these delicate
rose-cut amethyst studs
are striking now (and for the record, we completely agree), just wait until the afternoon light catches their faceted surface. Made to order in sterling silver, gold-plated, or 14K gold prong settings, these petite earrings will pack a dazzling purple punch, given their moment in the sun.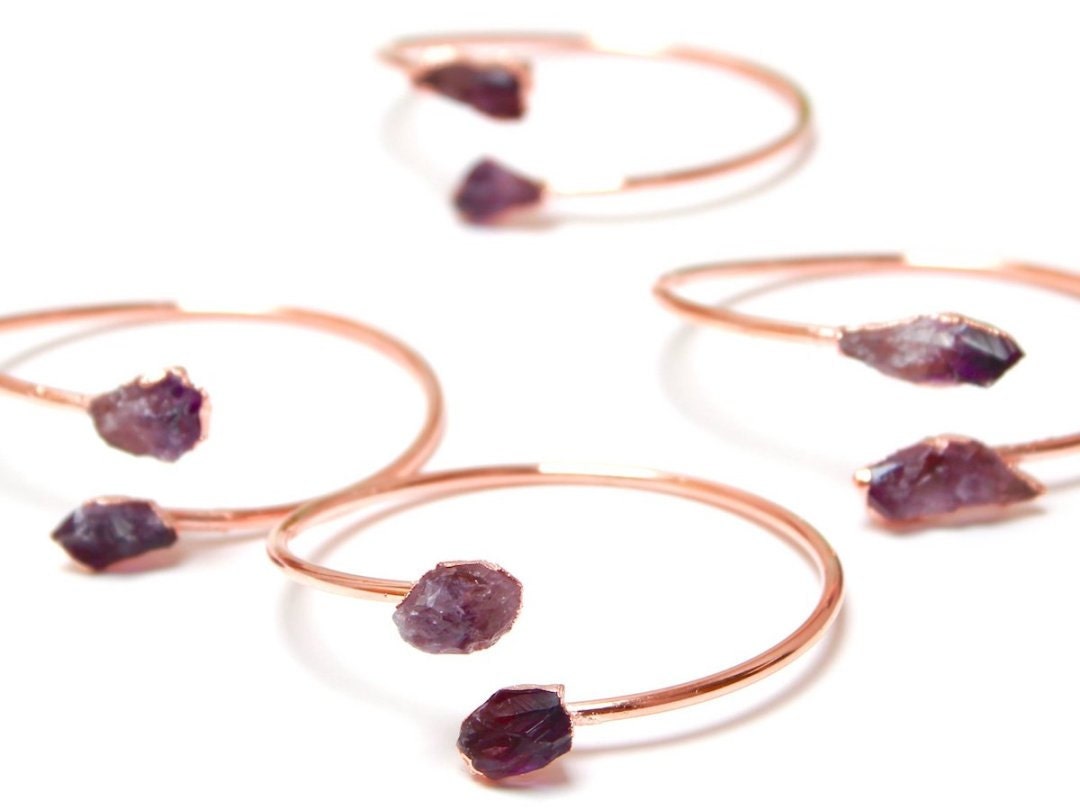 >
For a truly one-of-a-kind design, this
raw amethyst cuff bracelet
is hard to beat. The hand-selected stones are set in a copper band through electroforming—a jewelry-making technique that uses electric currents to adhere copper molecules to a conductive surface—ensuring that each adjustable bangle has a finished look entirely its own. Pile on two or three for added impact, and don't be afraid to mix and match with other gems of your choice for an endlessly customizable stack.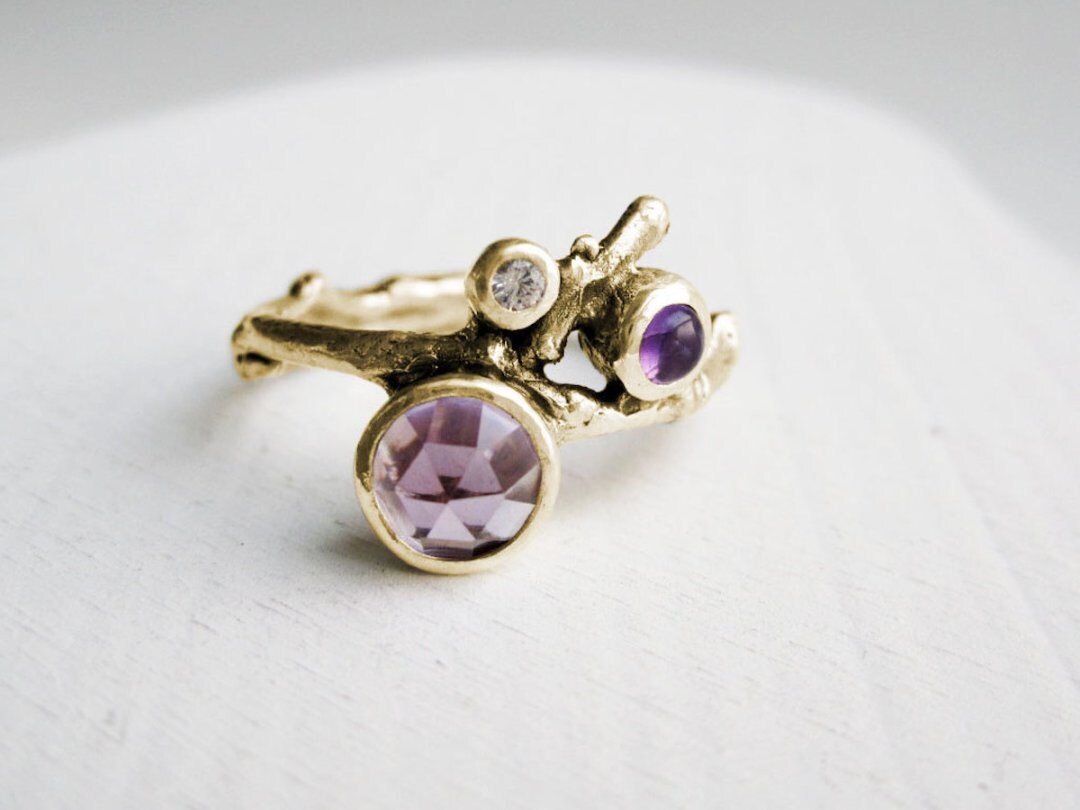 >
Inspired by the natural beauty of a tree branch, this exquisite 
triple-stone ring
features a large light purple rose-cut amethyst
and
a smaller, darker amethyst cabochon, topped off with a dainty white sapphire for a neutral accent. The band's textured, organic shape allows each polished gem to shine, making for an ultra-romantic showstopper befitting life's most special occasions—and engagements.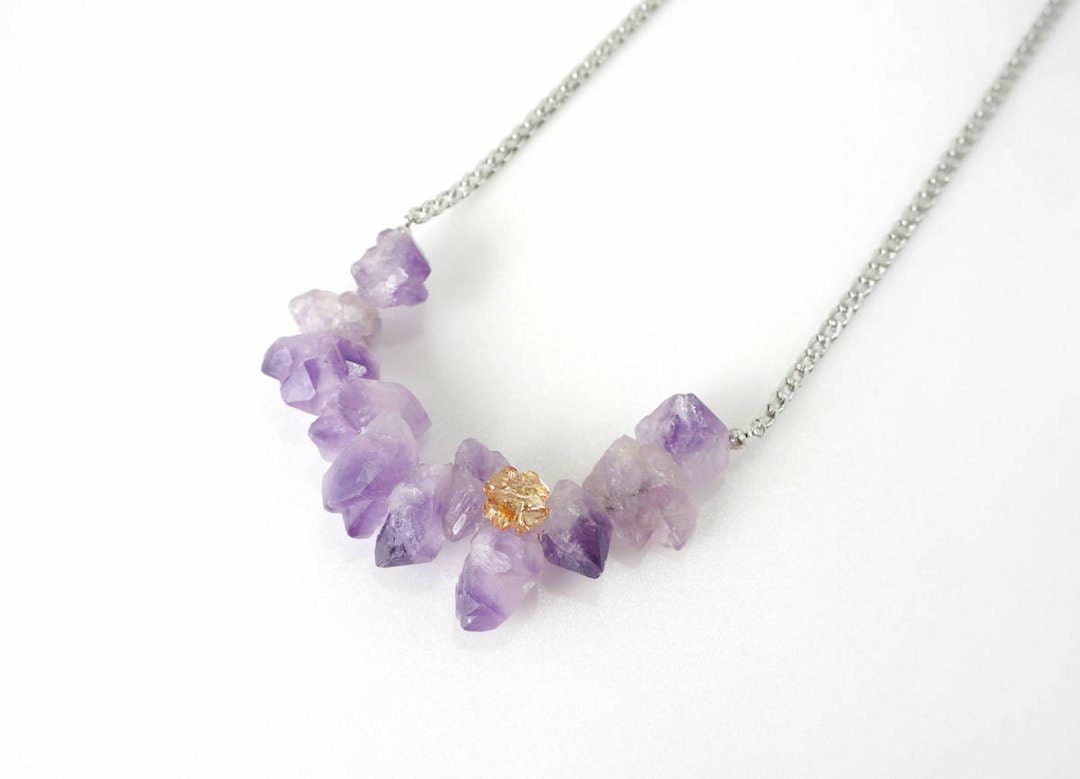 >
This magnificently chunky string of
raw cape amethysts
(a blend of pure amethyst and milky quartz) includes a surprising detail: a yellow clover Swarovski crystal, glittering brilliantly from between the serene purple stones. Edgy and bold, this versatile necklace has the power to elevate a basic blazer or add instant glam to your go-to little black number when you want to dress to impress.