by Julie Schneider
You don't need a sewing machine to make this festive chain garland – just felt, scissors and a little creative inspiration.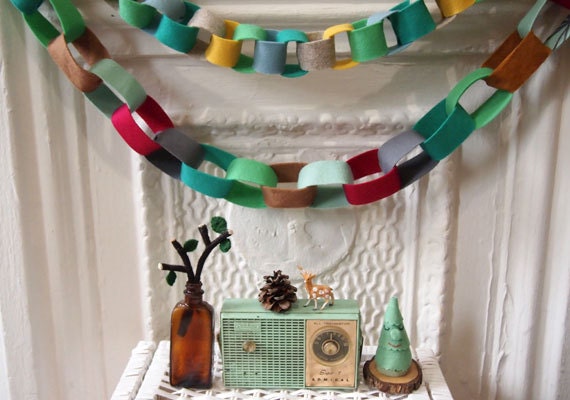 As an avid paper crafter, I often have a stash of scraps that I turn into paper chains for holiday decorations. For a cozier twist on a this classic craft, I've concocted a quick, no-sew version using colorful wool felt and a clever tab system. When the season winds down, you can easily disassemble the chain, tuck the pieces in an envelope for flat, compact storage, and reassemble it again next year.
You Will Need: Wool felt, in a selection of colors Sharp scissors
Optional: Rotary cutter Self-healing cutting mat Ruler
Tip: I recommend using a sturdy wool felt (or a wool/synthetic blend), as it tends to hold its shape better than the fully synthetic versions.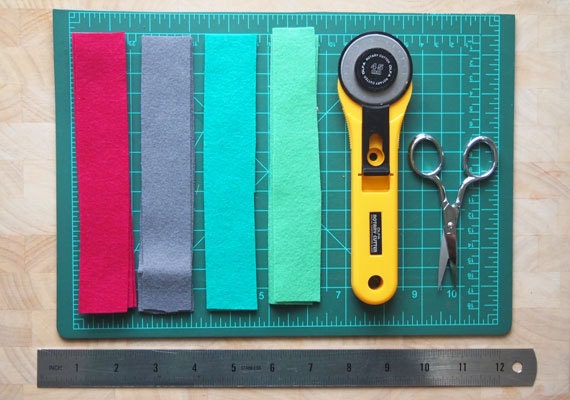 1. Cut the felt into strips. I cut felt into 1.25" x 7" strips for the bottom garland with the wider loops, and 1" x 5" strips for the top garland with the fatter loops. Using a rotary cutter and a ruler on a cutting mat will help you get perfectly straight strips, but you can just use nice sharp scissors, too.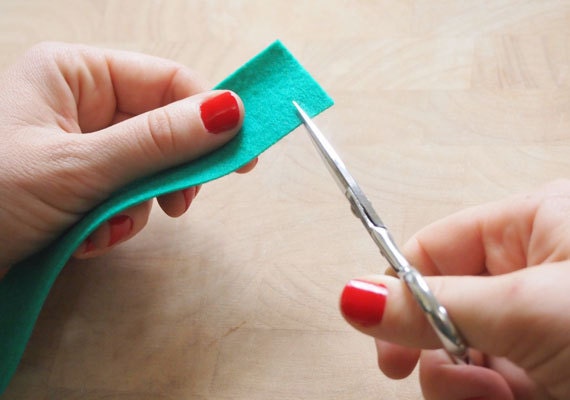 2. Prep each strip. Using the sharp tip of your scissors, make a tab by cutting a small notch on either side of the strip, about ¼" from one end.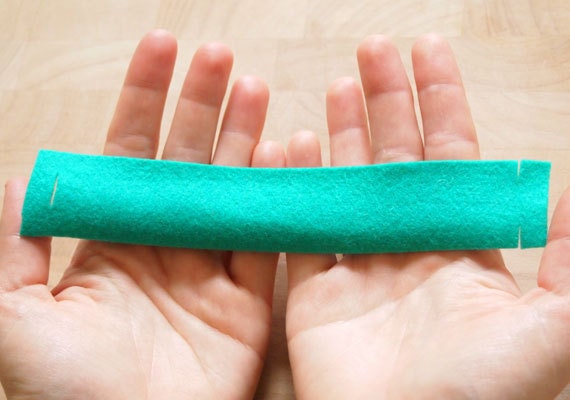 On the opposite end of the strip, cut a small slit about ¼" from the end. You can do this by folding the strip in half and making a small snip in the center of the folded felt. Err on the side of snipping too little here – you can always cut more if needed, but you can't reverse it if you get too snip-happy. In the next step, you'll see if you need to cut a tiny bit more to make your tab system work.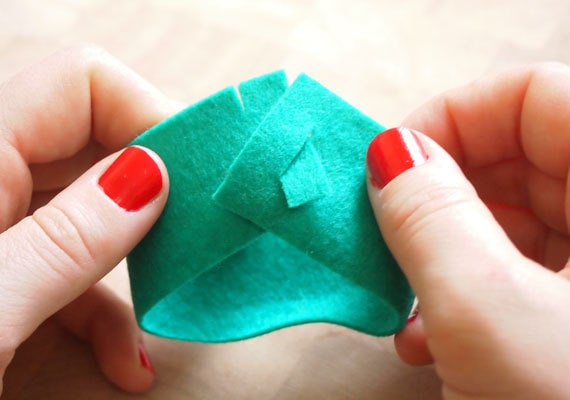 3. Make a loop. Start with one felt strip and insert the tab into the slit.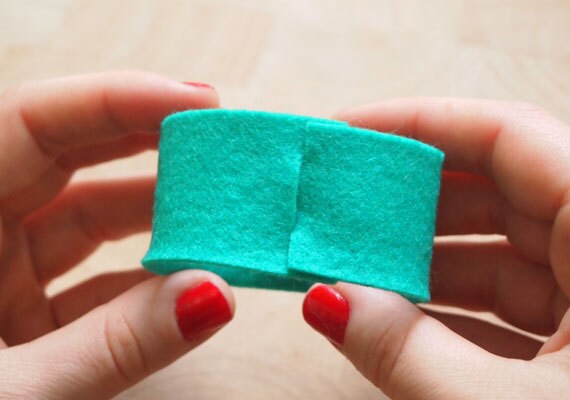 Flip the loop to hide the tabs on the inside. You'll see that the felt will stretch a little bit, so cutting the slit on the smaller side will help keep the tab in place more snugly.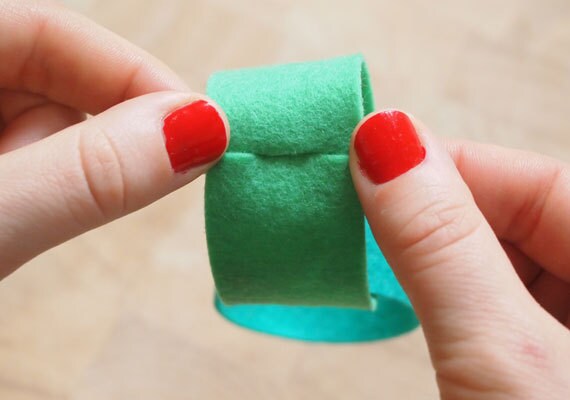 4. Add another loop. Slip another felt strip through the first loop and insert the tab through the slit. Flip the second loop.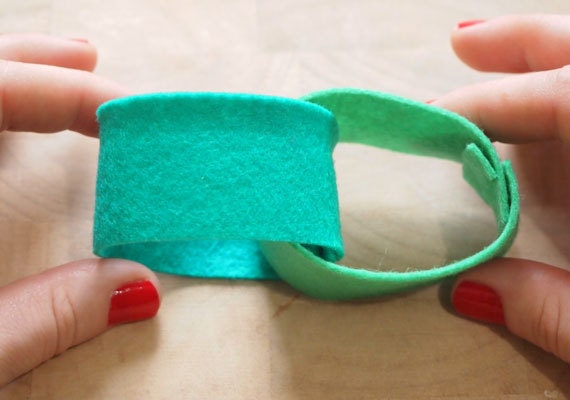 Now you have the beginnings of a chain. Repeat this step until the felt chain reaches your desired length.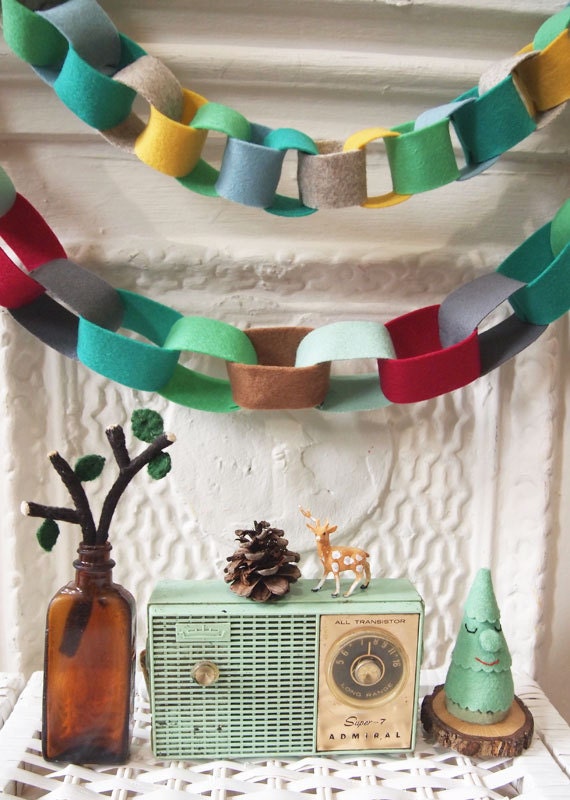 5. Time to decorate! Hang your garland up on a tree, above a doorway, across the mantle or anywhere else around you home or workspace that could use a cheery touch. Leave your festive felt garland up all year-round or disassemble it when the holidays are over and store the strips in an envelope for next year.
All process photographs by Brian Henderson.