by Katie Hawley
Prepare to make the most of the busy holiday hosting season (and totally impress your guests!) with these stylish tabletop finds.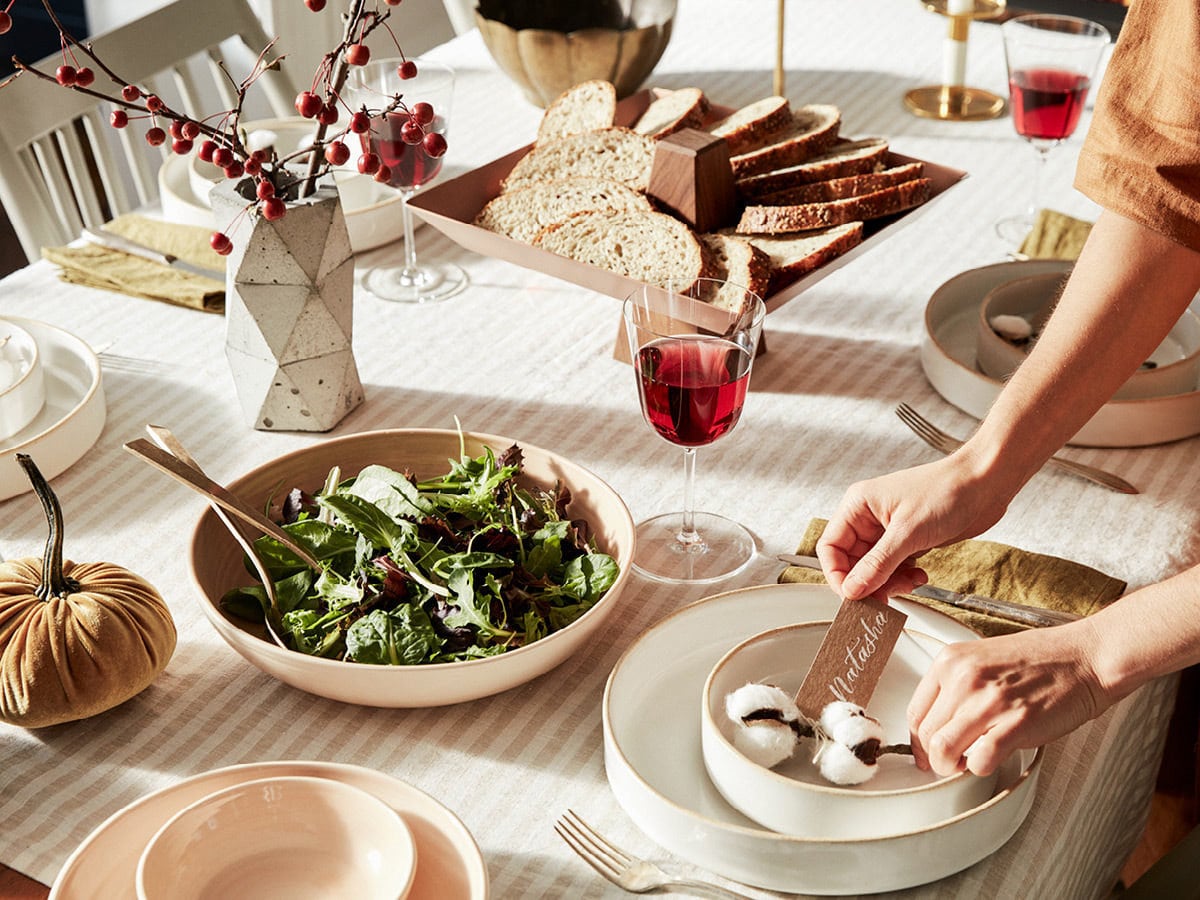 Grab your stretchy pants and dust off those cookbooks: The most delicious time of year is drawing near. And whether your fall and winter hosting duties consist of solo-chefing your family's formal Christmas dinner (you got this!) or just whipping up a casual post-turkey-trot brunch, your carefully assembled feast deserves an equally special setting.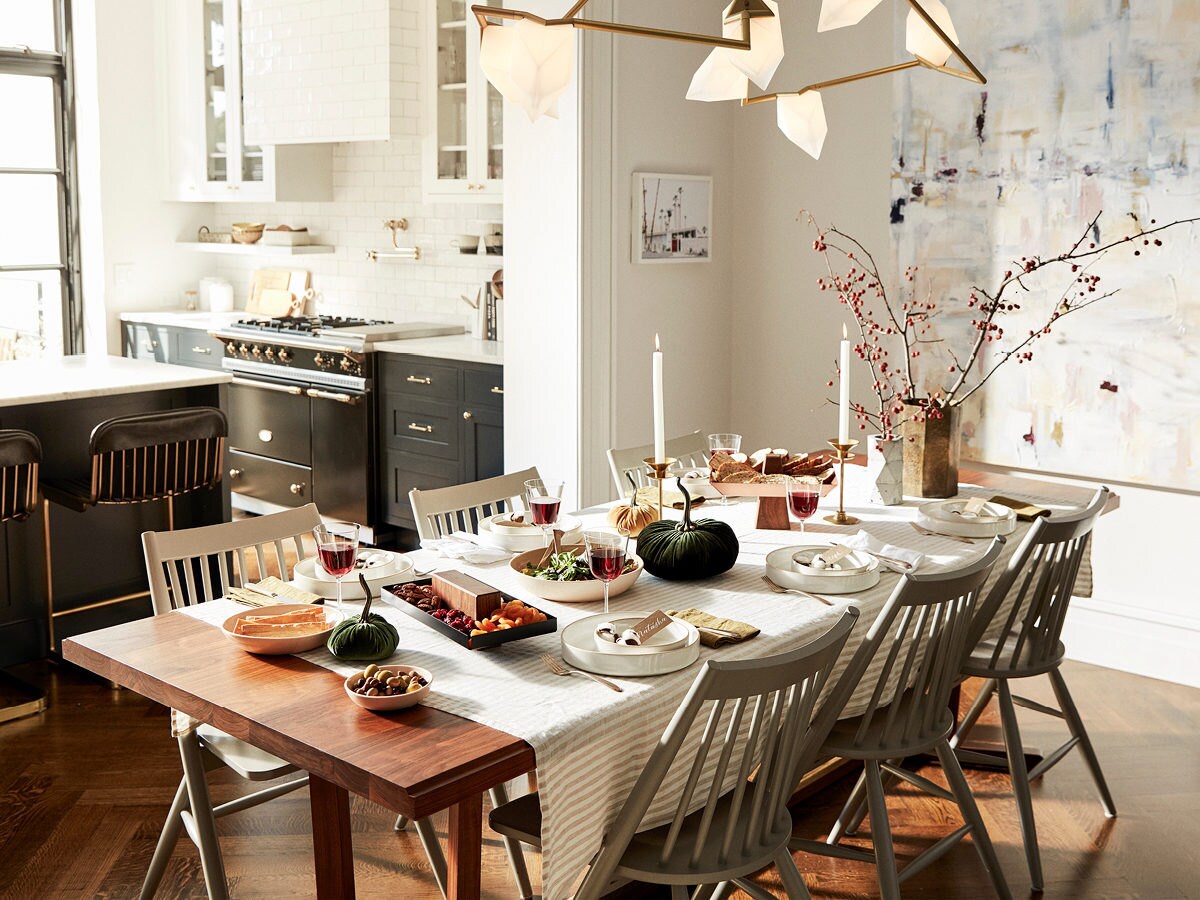 With some approachable yet elegant staples like ivory stoneware dinner plates and subtly textured table linens, plus a few surprising, one-of-a-kind extras sprinkled in to wow guests (see: rustic personalized place cards and hand-sculpted brass animal bottle stoppers), you'll be ready to eat—er, meet—the season head on. Read on to discover some of our favorite handmade and vintage entertaining finds of the year.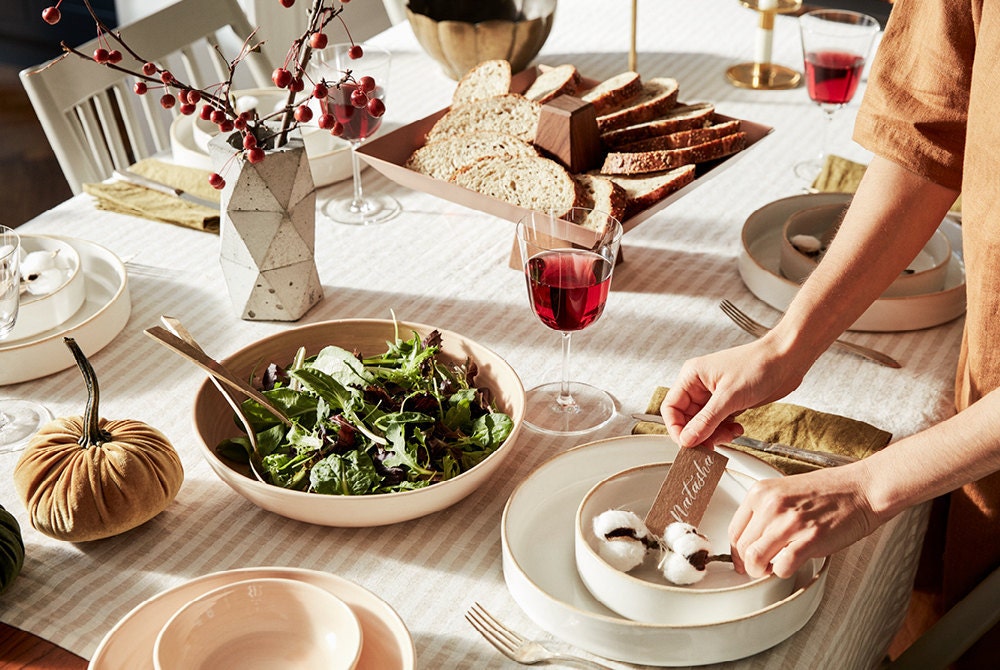 Oven-safe serving bowls take one (precious) step out of the hectic relay between the kitchen and the tabletop, while deep-rimmed dinner plates are designed to handle anything you can pile on them—and facilitate easy scooping while the wine and dinner conversation flow. Now it's time to bring on the festive flourishes. Our current picks? Decorative velvet pumpkins (just as cute indoors they are on your front porch!) and an eye-catching walnut and copper pedestal tray that serves as a sculptural, functional—and space-saving—centerpiece.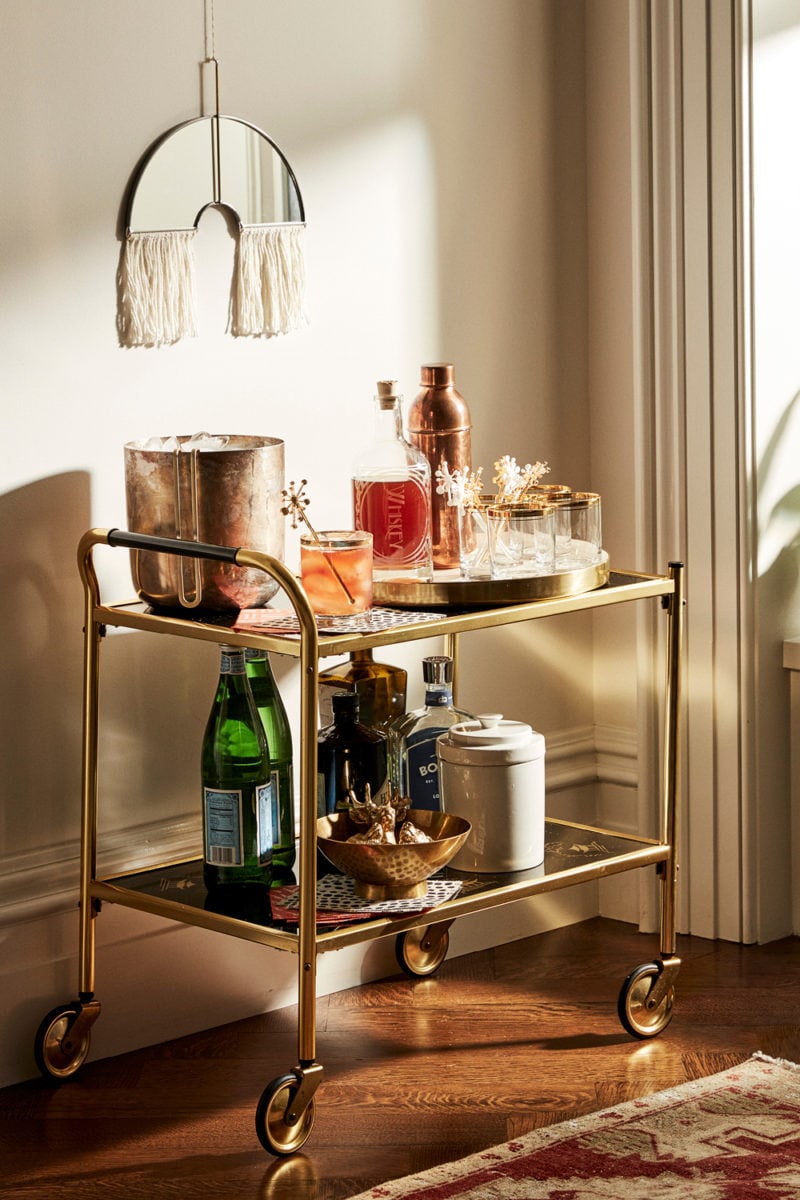 When the last morsels of dessert have been devoured, invite your guests to join you in the living room for a digestif (or two). A vintage wheeled bar cart makes a model mobile showpiece with its streamlined metal frame and open shelves perfect for displaying all your cocktail crafting essentials. Pour your spirit of choice from a custom etched decanter and get your bartender on with more classic finds: mid-century–inspired swizzle sticks and vintage gold-rimmed highball glasses straight out of your Mad Men dreams. Serve your signature drink straight up or on ice plucked from a polished brass bucket, and don't forget a set of block-printed linen cocktail napkins (double-layered for extra absorbency). Cheers to you, entertainer extraordinaire!
Photographs by Kate Mathis.