The eight hottest home decor and gifting trends to have on your radar this holiday season.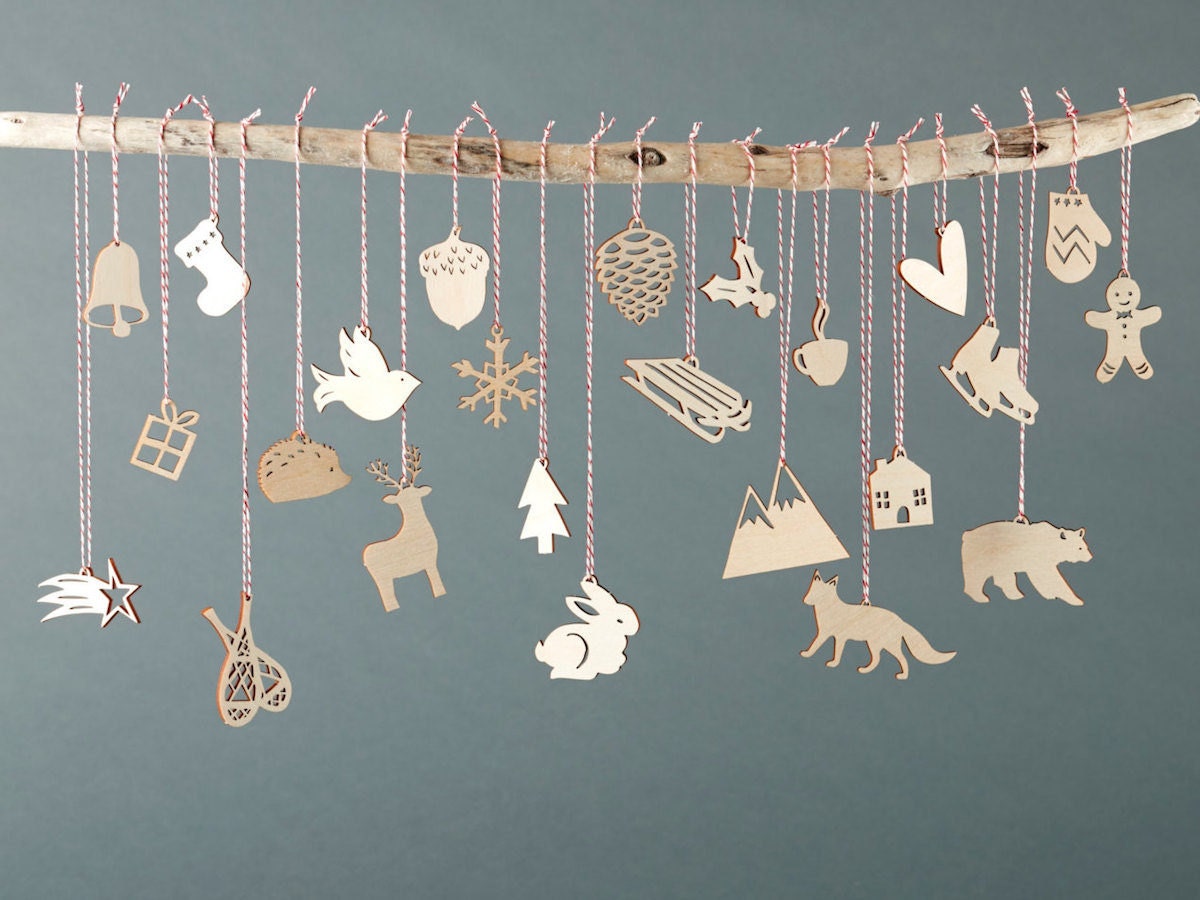 The Etsy Trend Guide is a compilation of fresh trends our expert is noticing across Etsy and the industry as a whole: what sellers are creating, what shoppers are loving, and what's hot right now in the wider market. These Etsy holidays trends are based on some of the top searches within the holiday decor and gifting categories on Etsy.com over the past year.
Holidays fanatics the world over can rejoice: The most wonderful time of the year has arrived. If you've been stocking up on
gifts
 for loved ones since July, furtively listening to carols in your car, and "checking on" the overstuffed bins of
festive decorations
stashed in the basement on the daily, it's officially safe to come out of hiding—the rest of the world is ready to embrace the spirit of the season. And this year, that spirit is all about making the
holidays
truly your own. From one-of-a-kind decorations to thoughtful, customized tokens of appreciation for everyone on your list,
personal
is the name of the game. Today we're rounding up the freshest home decor, gifting, and wrapping trends of the 2017 holiday season—and thanks to the more than 1.9 million sellers on Etsy* there's no shortage of creative ways to give them your own unique twist. Even better? Making personalized purchases from independent designers is the gift that keeps on giving: 36% of shoppers who purchase customized or personalized gifts online reportedly feel happier.** If that's not a reason to feel jolly, I don't know what is.
The new classics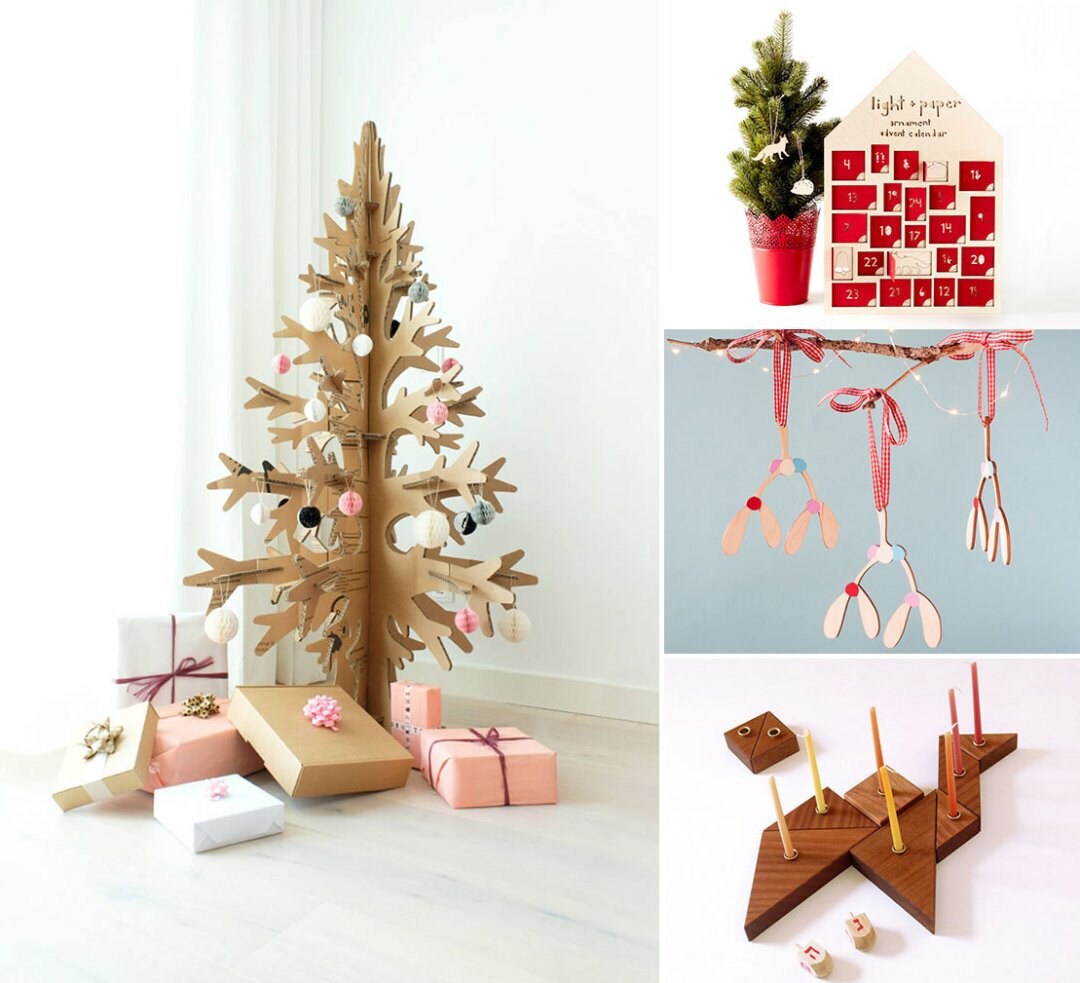 >
With the
holiday decorating
season in full swing, it's time to take stock of your December standbys and prepare to deck your halls with all your favorite festive touches—and consider adding some new ones. This year's most popular decor staples offer shoppers just the right amount of traditional warmth and festive cheer with a unique, modern update. Whether you're looking to avoid those pesky pine needles with an
eco-friendly cardboard tree
or try a new spin on a classic with
wooden mistletoe
, your home will recall the magic of holidays past—and still impress visitors with fresh, of-the-moment details.
Sophisticated stockings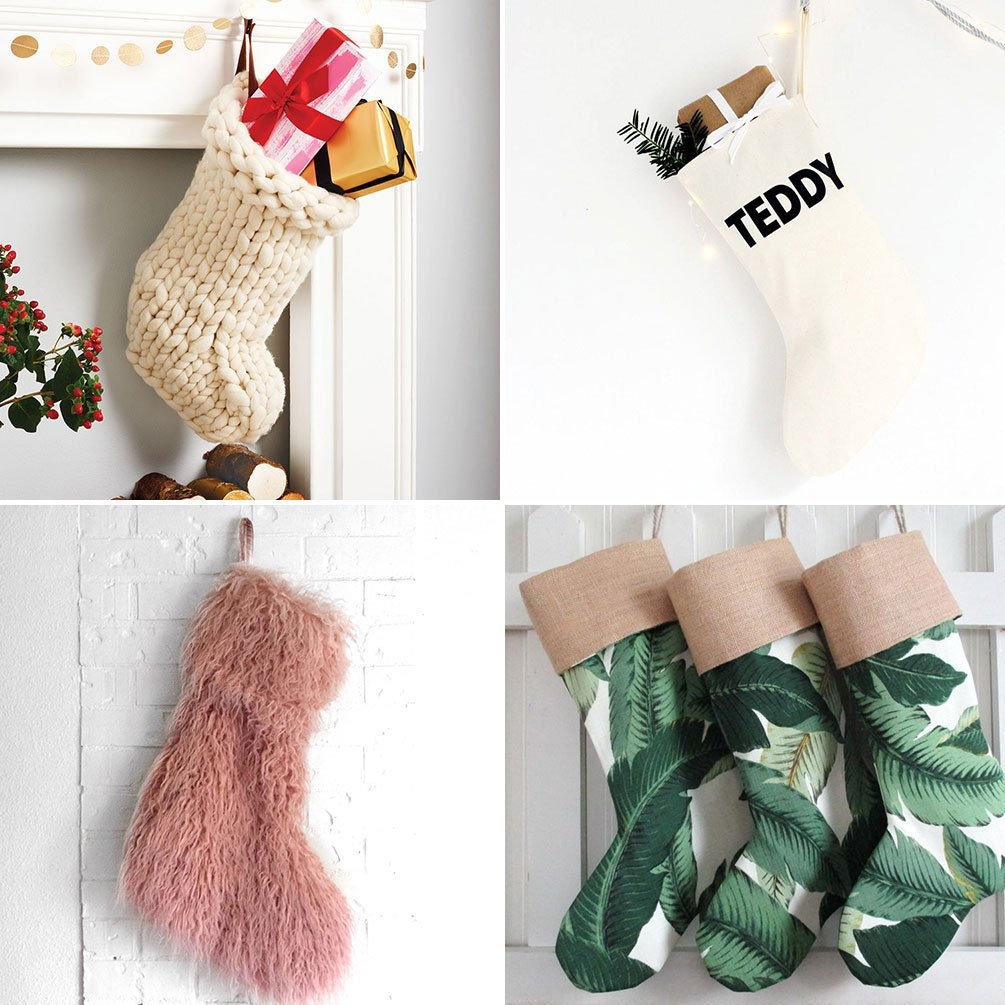 >
Why should Christmas trees get all the shine?
Stockings
are just as exciting—and may I remind you, they're literally
full of presents
. Yet year after year, most families pull out the same traditional red and white models that, of course, offer a nod to nostalgia but aren't exactly pushing the mantel style envelope. This holiday, shoppers are looking to sass up the family stockings. Mix things up with
chunky knits
,
faux fur
, or a trending
tropical
or constellation print.
Moody tablescapes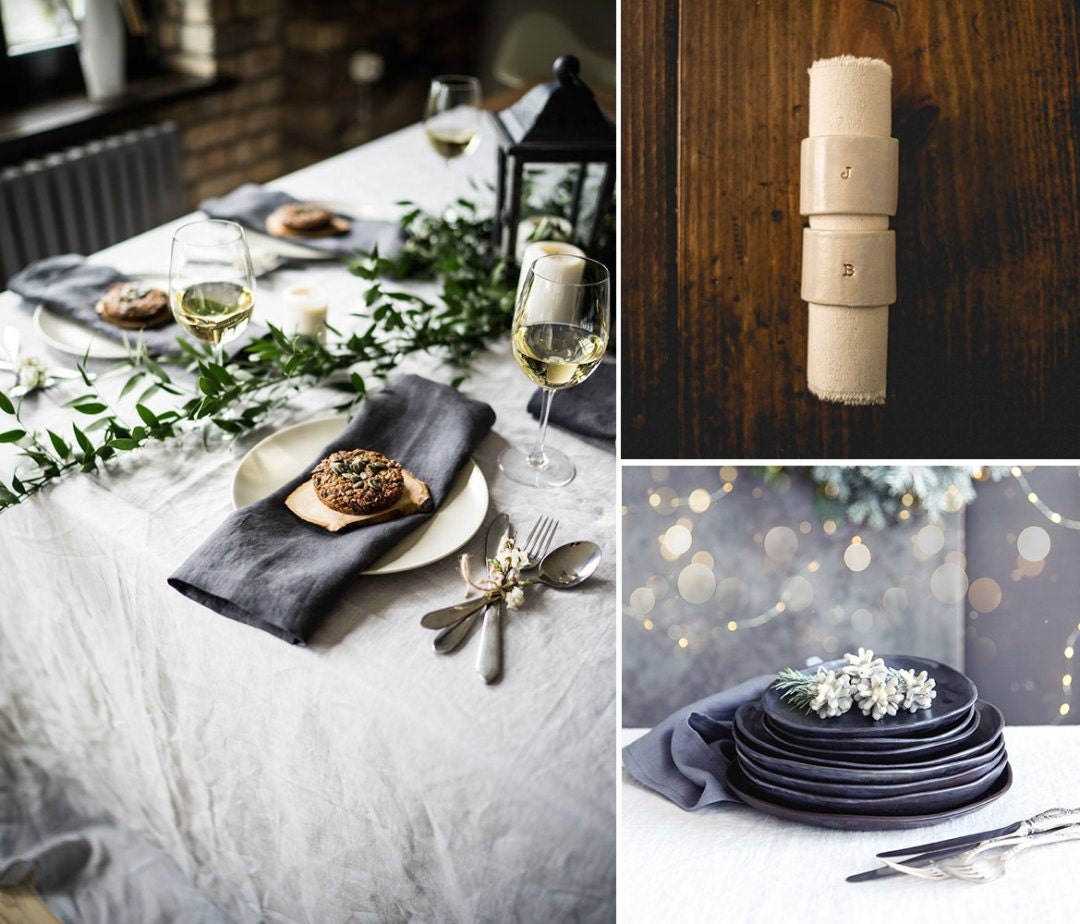 >
Matte black, crushed velvet, and dark tropical looks have been trending in the realm of
home decor
since this summer and it seems they're here to stay. With searches for velvet furniture and decor on the rise,
holiday tables
will be a bit more shadowy and sophisticated this season, decked out in matte tableware, soft, stonewashed linens, and natural elements like dried cranberries and eucalyptus. Thanks to a darker color palette and a decidedly moody vibe, your guests will never wonder whether you've accidentally seated them at the kids' table.
Deluxe pet gifts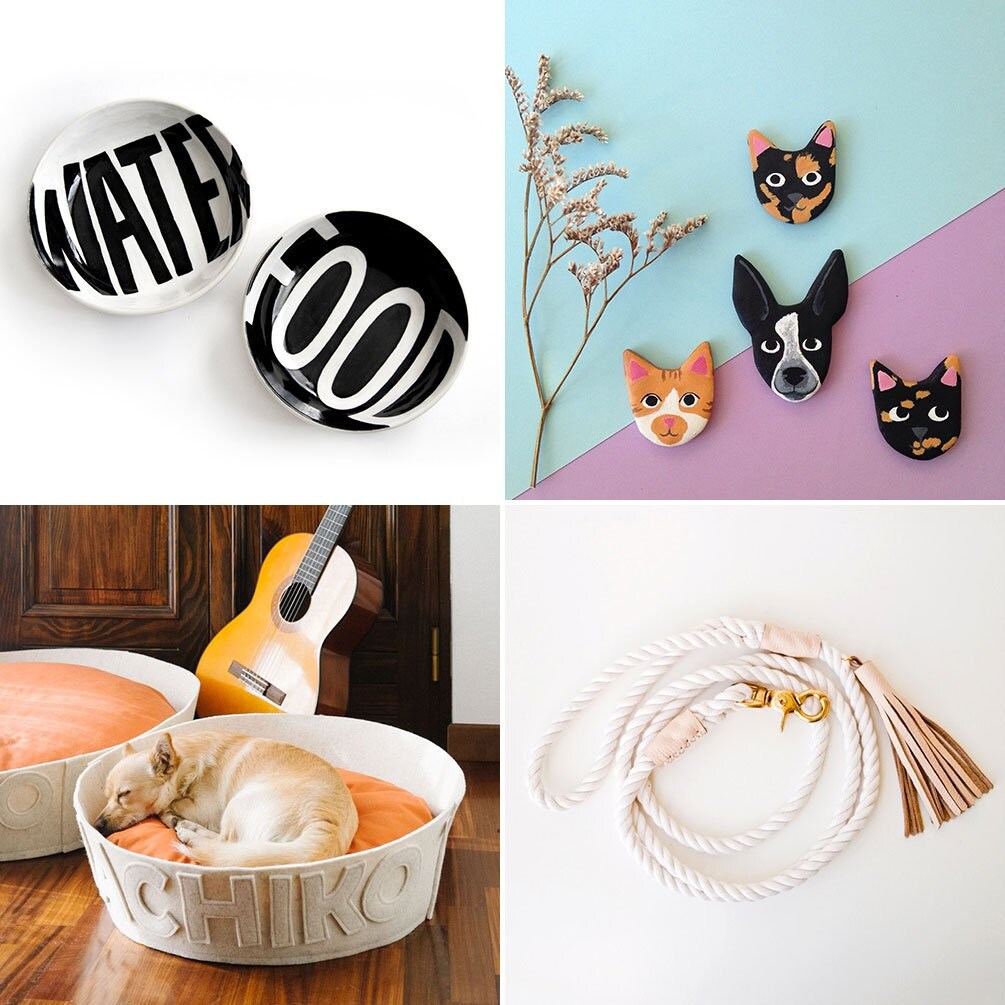 >
Is your fur baby at the top of your holiday list? If so, you're not alone. We've consistently seen year over year growth in the pet category, confirming what we've known all along: Pets are indeed members of our families. Whether you're in the market for a
plush personalized dog bed
or a chic cat collar, or hoping to commission a custom pet portrait modeled after one of your favorite photos, Etsy has over 196,000 purr-fect gift options for the
animals
and
animal lovers
in your life.
Cosmic appeal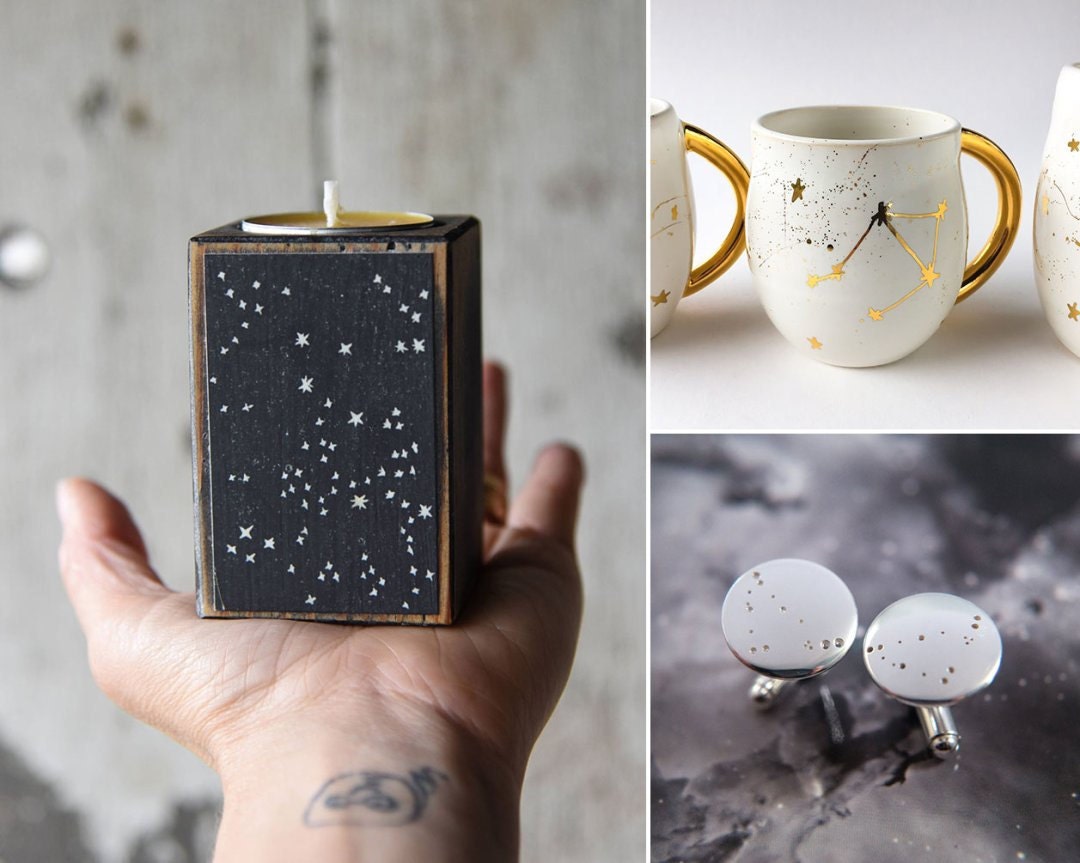 >
Let the stars be your guide when selecting gifts for your family and friends this season. The cosmic trend has been going strong on Etsy, with 'celestial' clocking in as one of the year's top searches. You'll find moons, stars, and
zodiac themes
gracing all kinds of highly giftable items: mugs, pillows, ring dishes,
jewelry
and more. These stellar finds are sure to make someone's holiday wish come true.
Hometown pride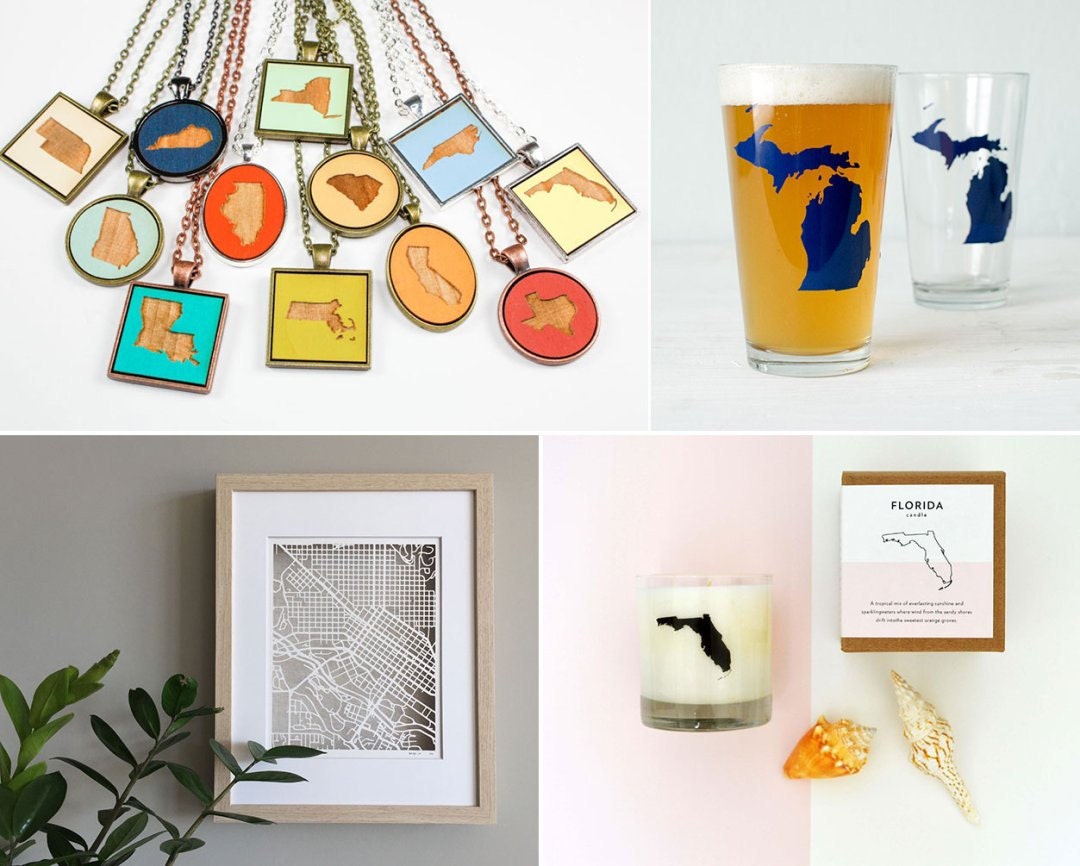 >
For the friend who can't help boasting how much better the weather/architecture/beer/biscuits are back home, there's no better gift than one that keeps a little piece of their favorite city or state close to their hearts at all times. Ranging from detailed
paper-cut maps
to hand-hammered wire necklaces to
candles
with scents that capture the unmistakable smell of a beloved place, the more than 26,000 options for custom state gifts on Etsy prove: There's just no place like home.
Treat yo'self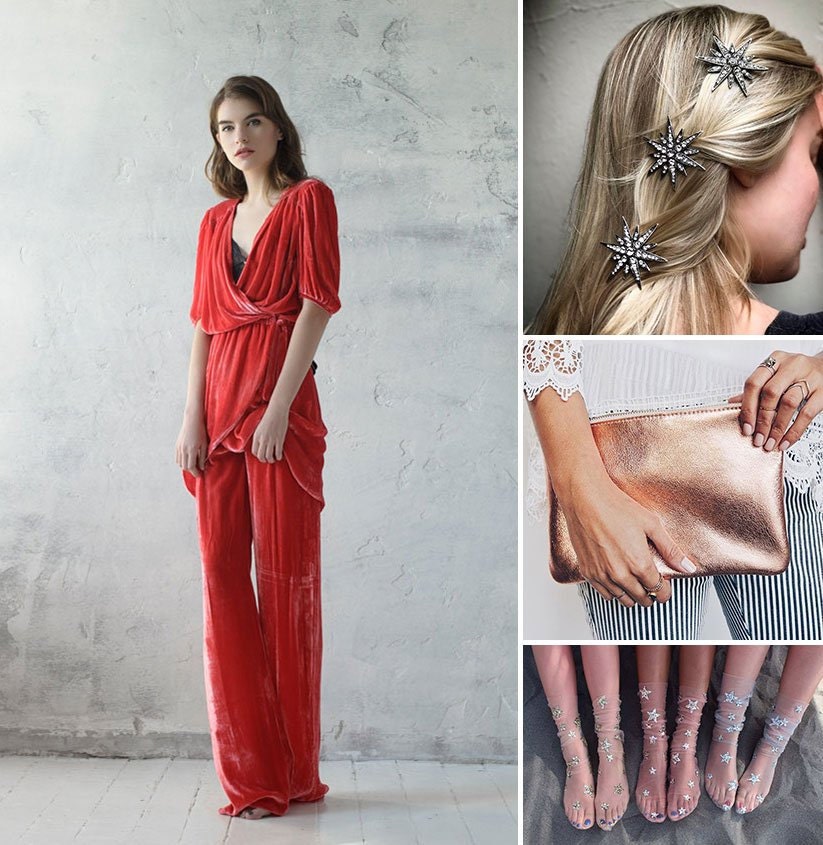 >
Happy Holidays...to
me
! Do you ever really need a reason to
gift yourself
? Absolutely not. And during the holidays, when you're already scouring the internet for all the most
special gifts
for the people you love, you're bound to run across plenty of fabulous little somethings that scream your name. That's why one of my favorite holiday gift trends this year is all about adding yourself to your shopping list. Whether you discover an insanely beautiful
velvet suit
or the perfect
shimmery hair brooch
to wear to an upcoming holiday party, don't be afraid to treat yo' self. You deserve it.
Creative wrapping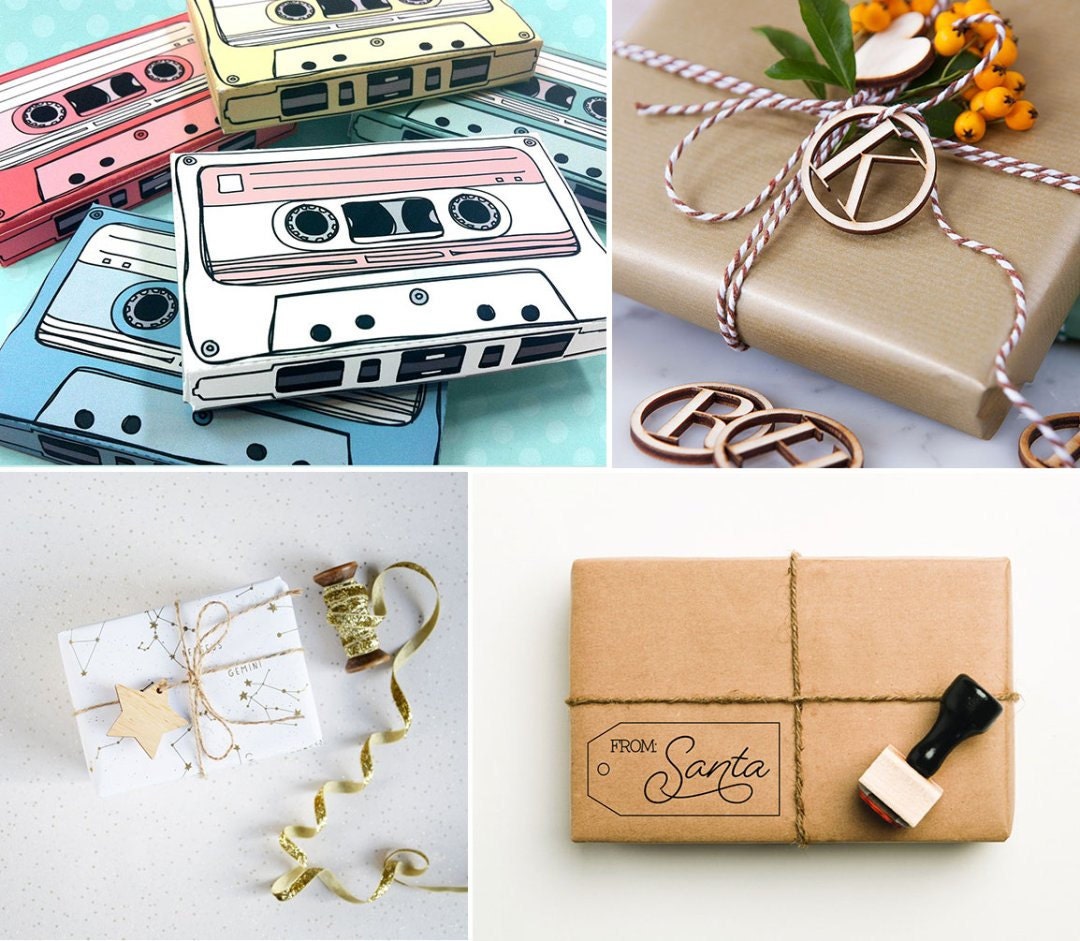 >
Adding a unique touch to your gift wrapping is a must this holiday season. Your giftees all hold a special place in your heart, so show them just how much you care by making the packaging as charming as the present itself. You're sure to blow their minds with creative presentation options like kraft paper customized with personalized
stamps
or easy-to-assemble printed
boxes for gift cards
. Looking to really go above and beyond? Swap a typical bow for an
ornament
tied to the top of a gift for a final flourish that will live on after the big day.
*As of September 30, 2017
**Research findings are based on a nationally representative study conducted by Lightspeed Research fielded across the U.S. during October 2017. For this survey 1003 U.S. adults were asked various questions about their attitudes and feelings towards personalized gifting.