by Valerie Rains
Five up-and-coming jewelry and accessory designers share their stories—and their predictions for the year's top color trends.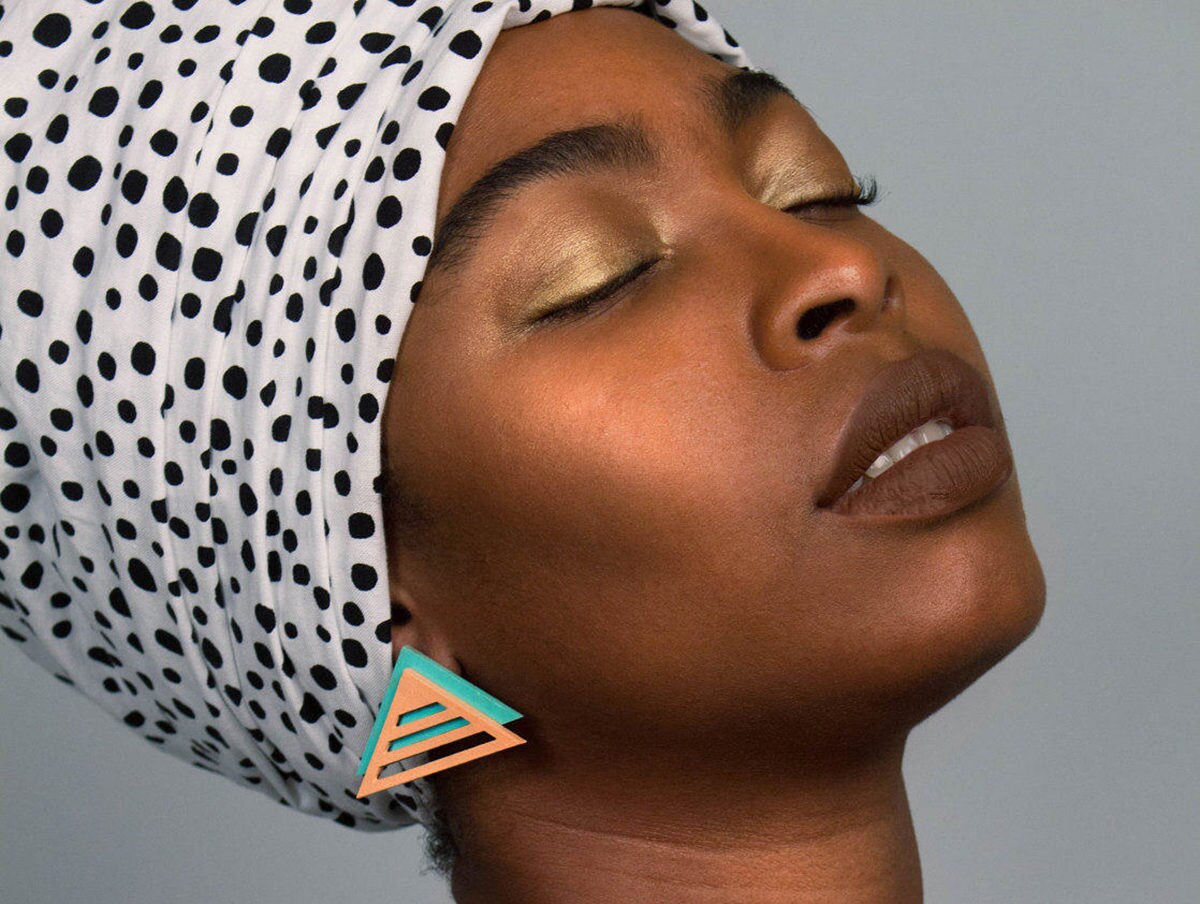 Every day our community grows in unexpected and delightful ways. For our Fresh Shops series, we spotlight new and noteworthy sellers who have been on Etsy for a handful of months or are waiting for those first few sales.
In a season that's all about removing layers, not adding them, a bold, well-chosen accessory becomes the must-have finishing touch. This year, we're feeling especially drawn to
playful jewelry, bags, and shoes
in primary colors and complementary brights. Styling them couldn't be simpler: Just pair with your favorite
vintage denim
or a breezy dress and you're good to go.
Read on to discover five on-the-rise shops that get the look just right and hear their predictions for the top trending colors to watch.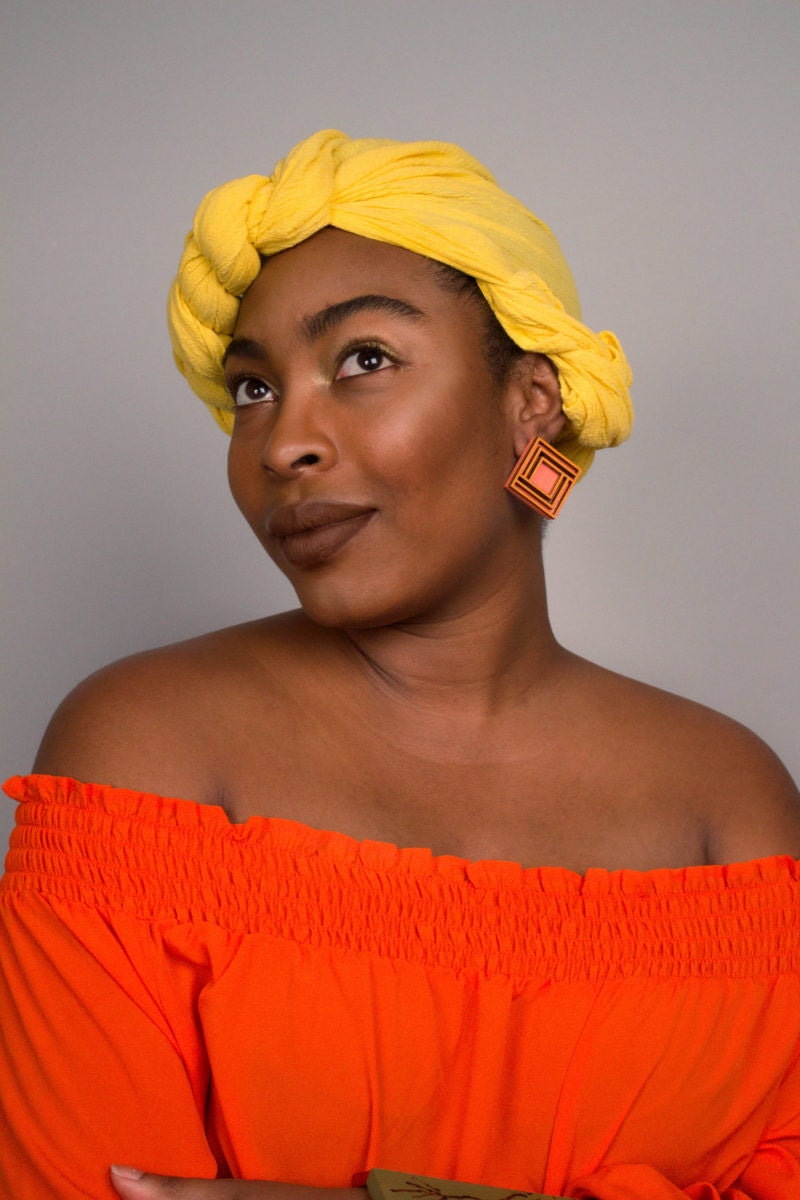 Miami-based graphic designer, teacher, and multimedia artist Cathy Charles made her first jewelry pieces as a way to upcycle leftover scrap wood from larger projects. The feedback she got from friends and strangers was all the assurance she needed to turn her "happy accident" into a budding business centered around lightweight, hand-painted earrings with a focus on geometric forms.
What are some of your biggest sources of inspiration?
Cathy:
I draw inspiration from African fashion, wax prints, and art. I absolutely love
bright and loud color combinations
. With earrings, the right color choices can reveal a lot about your personality and suggest youthfulness while also being chic and classy.
If you had to predict a color trend for 2017, what would it be?
Cathy: 
I think bright, saturated colors will trend for the remainder of the year. If I had to choose, I would say tangy yellows and deep oranges will be the "it" colors.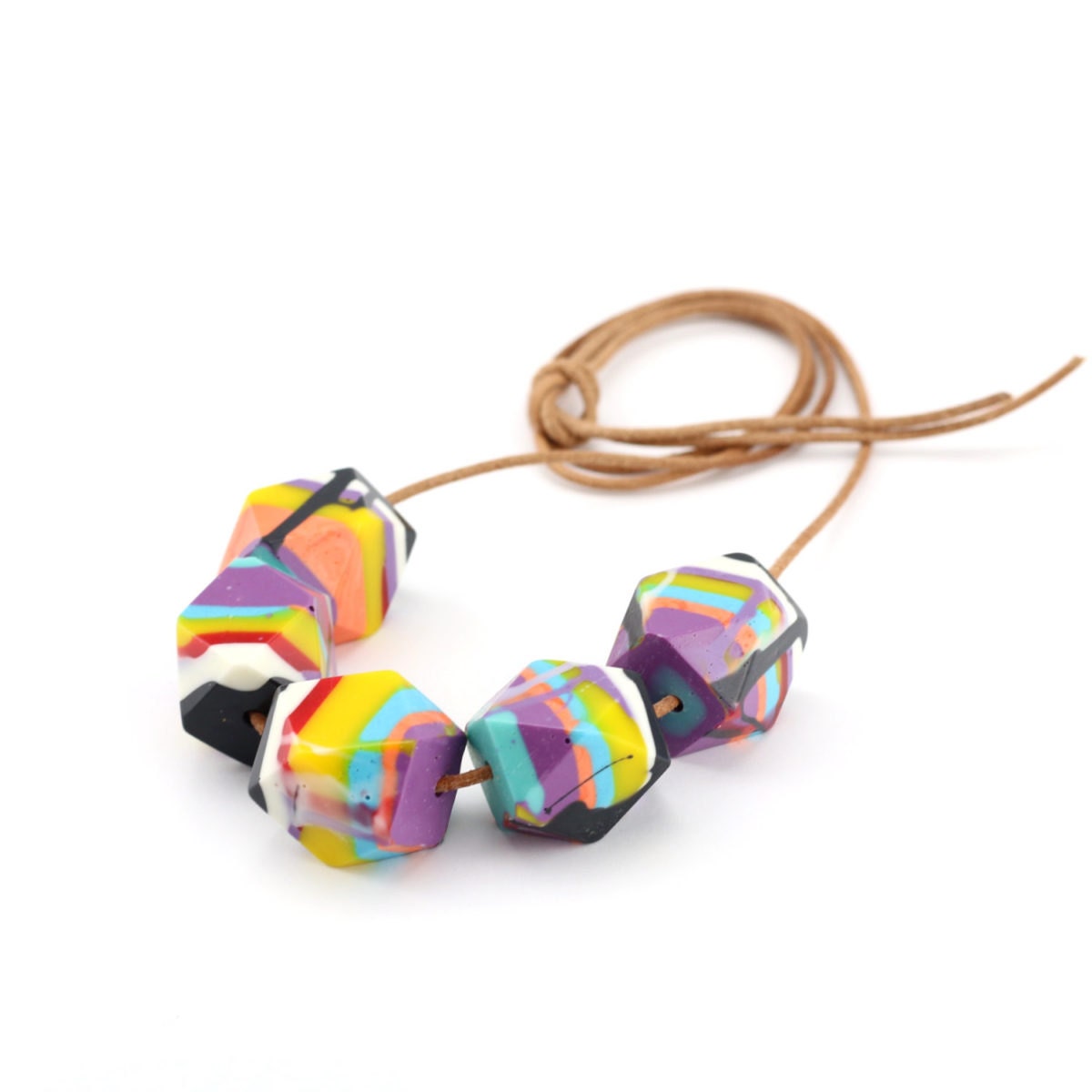 Belinda, a mother of three and the maker behind Marbelle Design, first began working with resin as a creative outlet during her maternity leave. "I found a resin jewelry class that looked interesting, and my daughter, who was one at the time, booked me a spot as a Mother's Day present," Belinda says, adding, "Don't all mums buy themselves presents for Mother's Day?" Before long, she was hooked on experimenting with pigments and the delightful (and surprising) patterns and swirls that emerge during the pouring process.
What inspires you in your work?
Belinda
: The beautiful coastline I live along on the south coast of New South Wales, Australia, is a major source of inspiration. I'm inspired by the hues of the local rock pools and the ocean, the nearby rolling dairy pastures, and the bursts of wildflower color from the eucalypt escarpment. I also love bright, bold block prints and abstract artworks full of color to encourage creativity. I'm slowly building a collection of
Pete Cromer
bird prints and I am in love with
Maggi McDonald
's abstract garden originals—I have one above my desk to inspire me when I'm editing photographs and writing my Etsy listings.
If you had to predict a color trend for 2017, what would it be?
Belinda:
I think 2017 is all about strong, bright colors—think the '80s. I see yellow, magenta, bright blue, and aqua having an impact. The
floaty pastels in pinks
and blues with pops of natural greens will remain popular for a softer look as the weather heats up.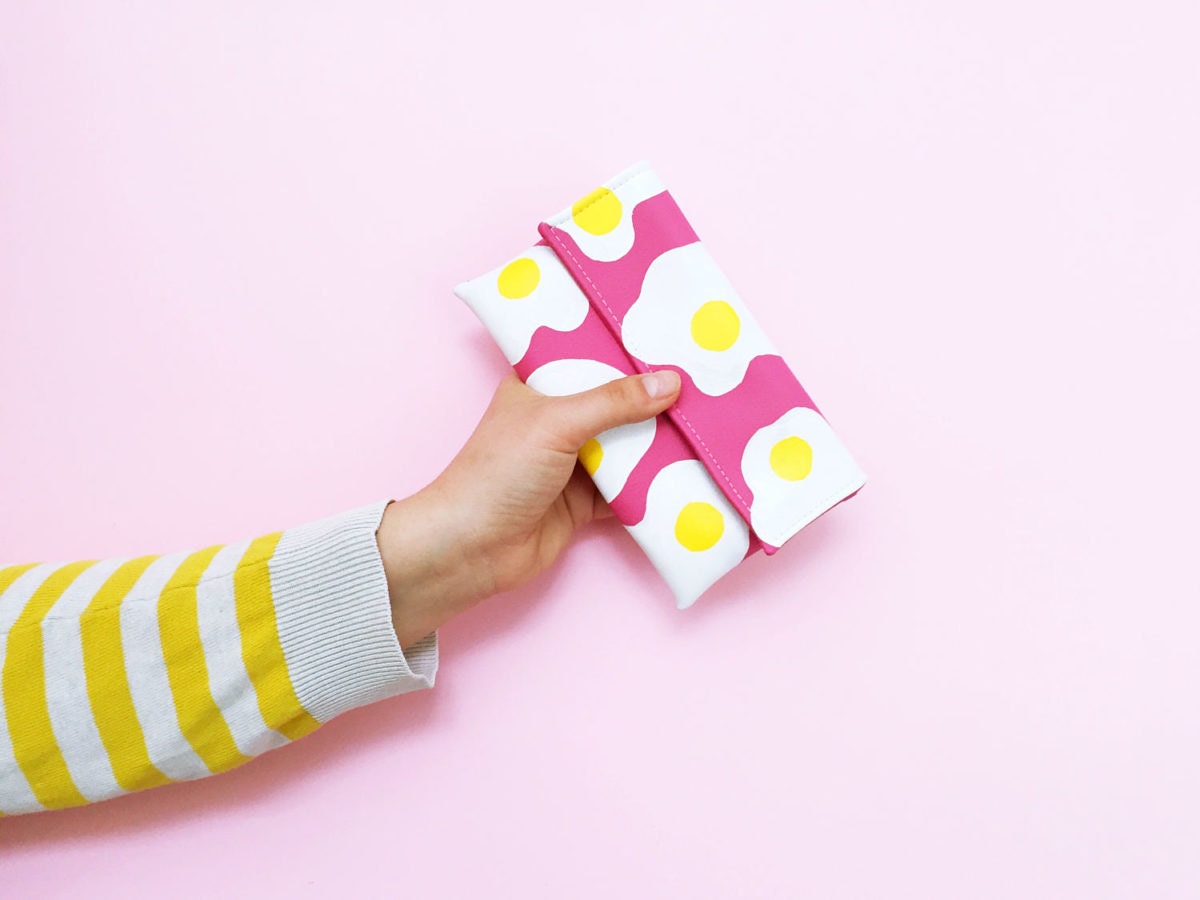 Don't be thrown off by the name of Marija's Zagreb, Croatia-based shop: Her eco-friendly vegan accessories—faux leather clutches and wallets hand-painted with water-based paints—are as vibrant as can be. For this color-
phile
, launching an Etsy shop was all about following her gut. "The first thing I made when I bought a sewing machine was a canvas zipper clutch, and I was in love when I finished it," Marija says. "It was probably the ugliest thing I've ever made, but I was doing my happy dance and knew I wanted to do more—clutches
and
happy dances." On that day, an obsession was born.
What inspires you most?
Marija:
I don't want to sound cheesy, but what inspires me is life itself. I get inspired by art, fashion, people, nature, flowers, food, travel, color, geometry, architecture—literally everything. And since my creative process is so intuitive, I take it all in, everything I see and feel, and I just start making. It's a way for me to express how much I enjoy being here, being alive, living, feeling, and loving, and I hope people can see that in my work.
Which colors do you think are going to be big this year?
Marija:
I think green will be big this year—
all greens in general
. And
tropical
patterns, too, with leaves and flowers in strong, bold colors. I see it everywhere from fashion to home decoration. Me, I'm currently obsessed with chartreuse and emerald green paired with
pale, soft pink
. I love that color combination.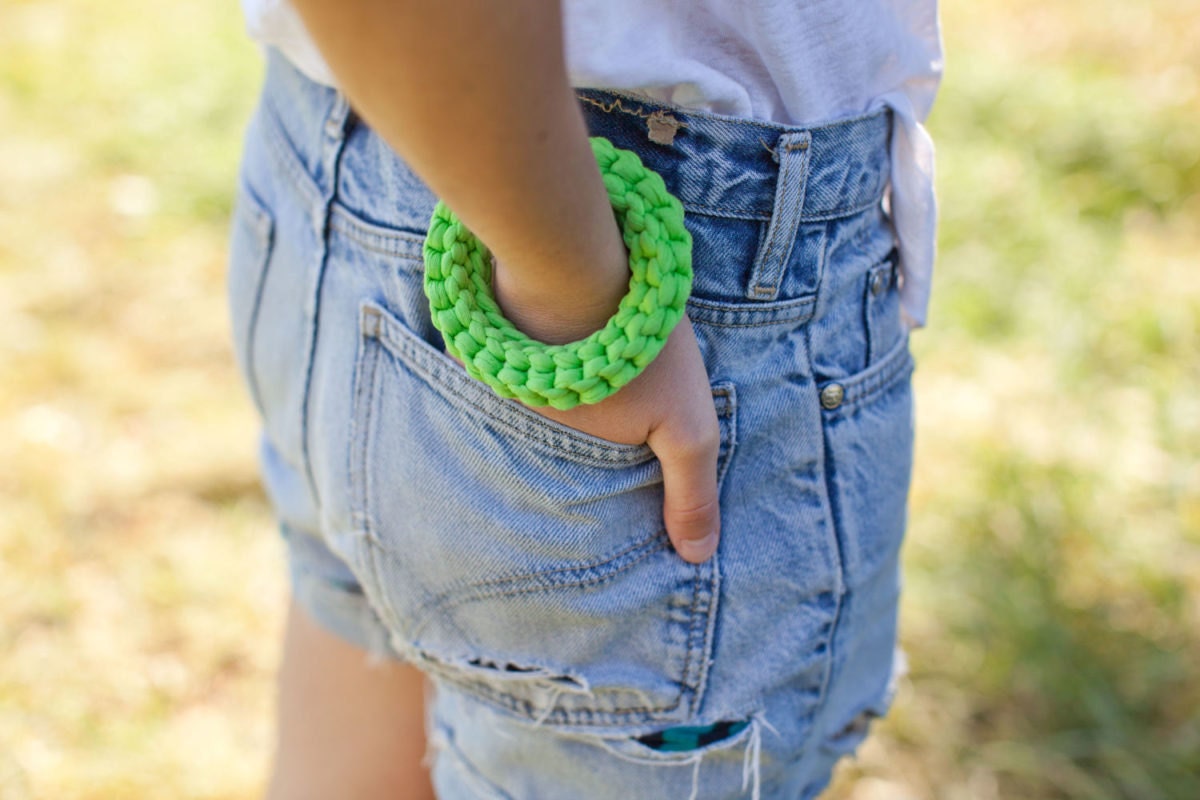 Sara Bellinato, an Italian designer and maker based in London, relies on the simplest of building blocks—natural and recycled textiles, and an array of hand-tied knots—to produce her range of charming and chunky necklaces, bangles, and bags. A passionate knitter who also works in a local crafts shop and as an assistant to a "super-cool jewelry designer," she's uniquely qualified to launch a handmade business like this one.
Will you share a little bit about your process and inspiration?
Sara:
I enjoy working with natural or recycled materials. The material is what leads me to create a design; its color or texture determines its future use. Usually I start thinking about a collection by creating a mood board, then I research different materials and play with them until I find the perfect match between technique and material. My biggest sources of inspiration are traditional crafts, nature, and art.
If you had to predict a color trend for 2017, what would you pick?
Sara
: All the earthy colors are big this year—I'm in love with terra cotta, burnt orange, mustard, and blue.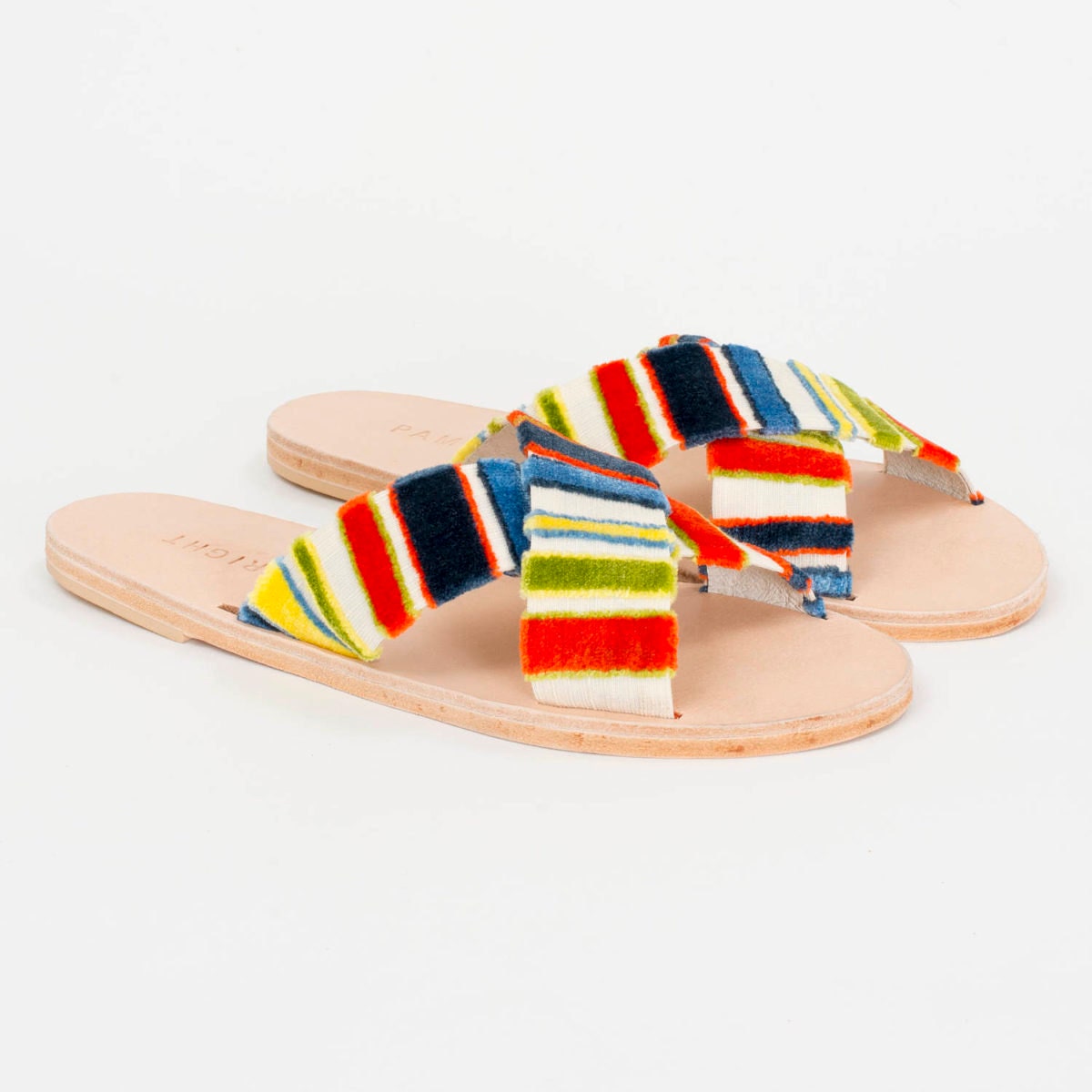 Inspired by a casual conversation with her boss at her day job (designing accessories for big brands in New York City), Pamela Ho decided, almost on a whim, to try producing her own line of handmade shoes. "One day, I bought a giant piece of vegetable-tanned leather, set myself up in the middle of my studio, and just went for it," Pamela says. "To my surprise, the first pairs turned out great!" Now, she is responsible for every part of the PLPR production process from start to finish, and she couldn't be happier. She cuts each leather piece by hand, applies every buckle and every stitch, and packages each completed pair with a care card and a tote bag before shipping them out. "I'm literally a one-woman factory," Pamela says. "And I'm definitely happiest when I am physically making all the shoes in my studio. It's the best feeling when I've already decided on the styles and leathers and colors for the season and I can just concentrate on making."
What are some of your biggest sources of inspiration?
Pamela:
Inspiration for me comes kind of organically; I don't always start a new collection by pulling images and assembling a mood board. I really like classic sandal shapes and I like to experiment with proportions. Sometimes I find a beautiful fabric and the concept just expands from there. Then I find leathers to go with it and start sketching shapes. Before I know it, I've got too many styles and not enough hands to make them all.
What color trends are you most into right now?
Pamela:
PLPR doesn't really follow the color trends of the season. I'm thinking of moving to more muted, dusty colors next—but still colorful, always colorful!