by Aleksa Brown
Treat yourself to a seasonal home refresh with handmade goods from these new-to-Etsy sellers.
Every day our community grows in unexpected and delightful ways. For our Fresh Shops series, we spotlight new and noteworthy sellers who have been on Etsy for a handful of months or are waiting for those first few sales.
What do you think of when you envision a
cozy home
? Whether the phrase conjures a sunny window seat or a roaring fireplace, handmade quilts for wrapping around your shoulders or hand-thrown ceramic mugs to hold cup after cup of tea, one thing is certain: When fall hits and temperatures dip, there's nothing more satisfying than surrounding yourself with
comforting elements
as you nestle in for the winter days ahead. Today we're gathering up a few shops to get you started on your search for a more soothing abode.
Shop the goods and get a peek into the person making them below.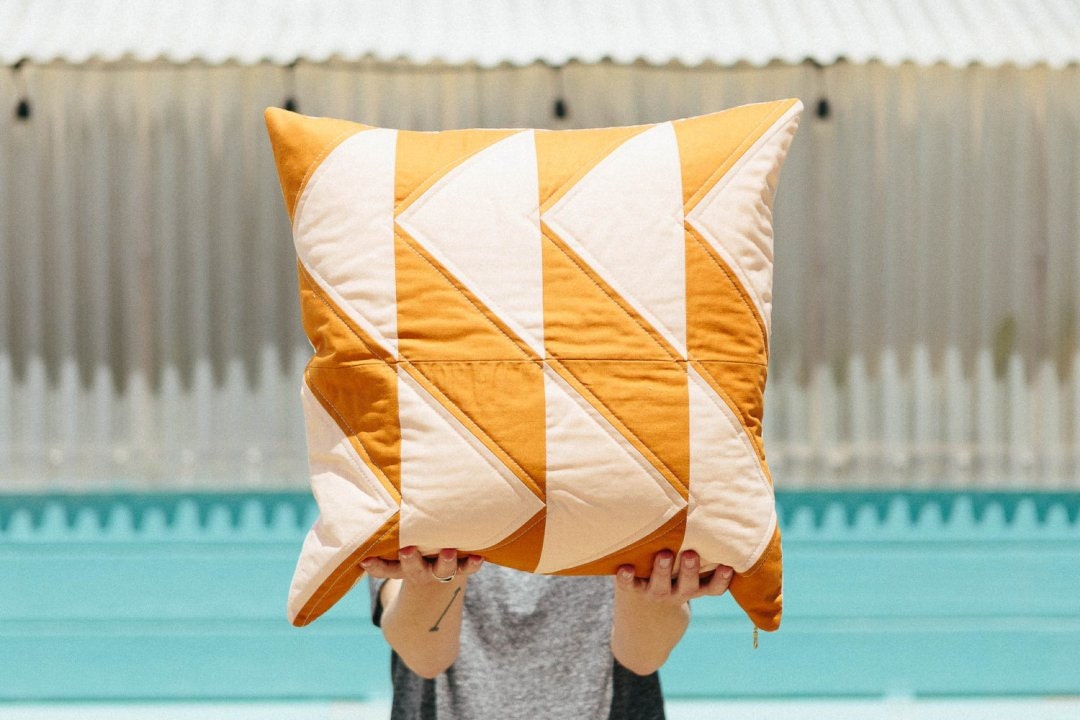 >
Some people play the license plate game to pass the time on an epic road trip; others content themselves with watching the endless scenery roll by. When 
Vacilando Quilting
founder Laura Preston bid farewell to Brooklyn four years ago and set off to travel the country in a 34-foot Airstream with her now-fiancé—a crowd-sourced adventure they called The Democratic Travelers project—she taught herself to quilt. It was no easy task in such small quarters. Space aside, there were other considerations, like limited storage and a work surface that doubled as a dining table, which meant that in-progress projects had to be cleaned up before dinner nightly. Still, for Laura, the extra effort was worth it. "I fell head over heels in love with quilting: the construction, the creativity, the history, and the sentiment," she says. With a new collection of home goods launching on November 1 and a second Airstream (with more storage) currently undergoing prep work for 2018 travel, Laura's got plenty to look forward to—both in business and on the road.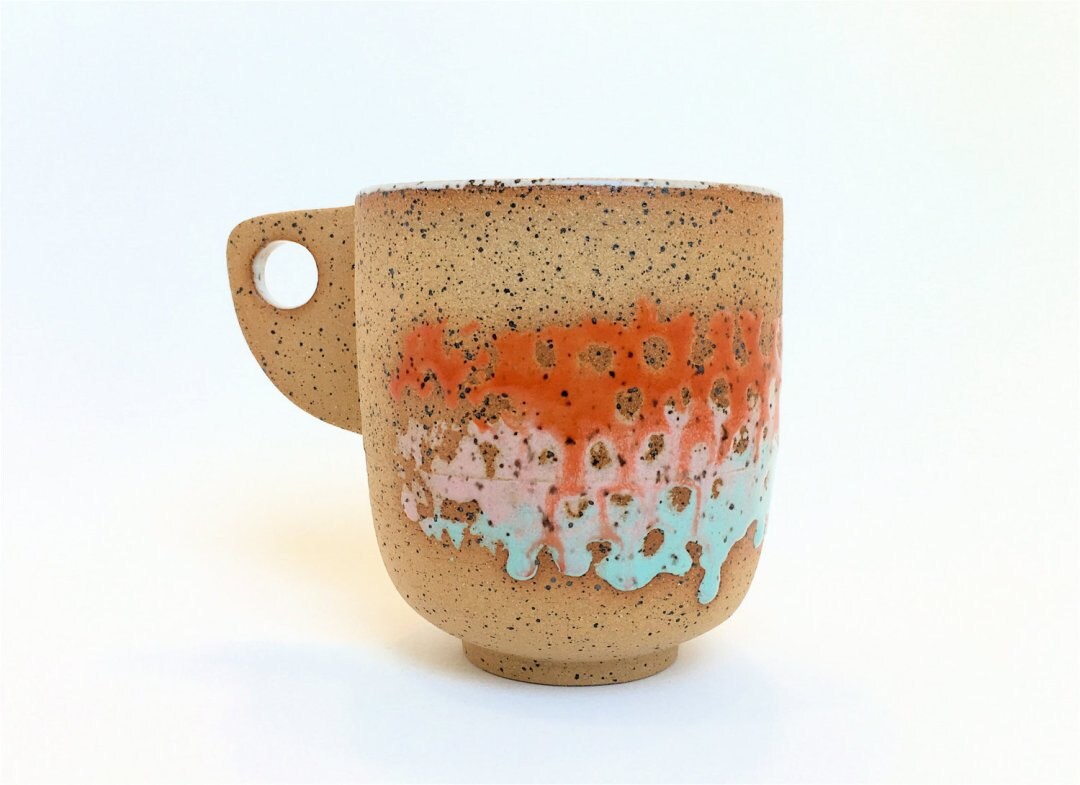 >
After picking up ceramics in high school, California-based clay maven Alexandra Corrin of
Corrin Ceramics
spent years working on production lines for other artists and teaching classes in the LA area before deciding the time was right to launch a brand of her own. "I always wanted to have my own handmade business, but I never felt like I had a product or production technique that I enjoyed doing enough, or that would communicate to a large enough audience," she says. Then one day while riding the city bus, something clicked. "I was looking at the handles on the seats when I finally thought of a mug design that would be unique yet familiar," Alexandra explains. "Soon I was making prototypes, and now I'm working on my business full time for the first time ever!" With a secret glaze technique that she's been perfecting for a while, Alexandra's zeroed in on her own style, which is equal parts classic, colorful, and unexpected—and perfect for cozying up with all winter long.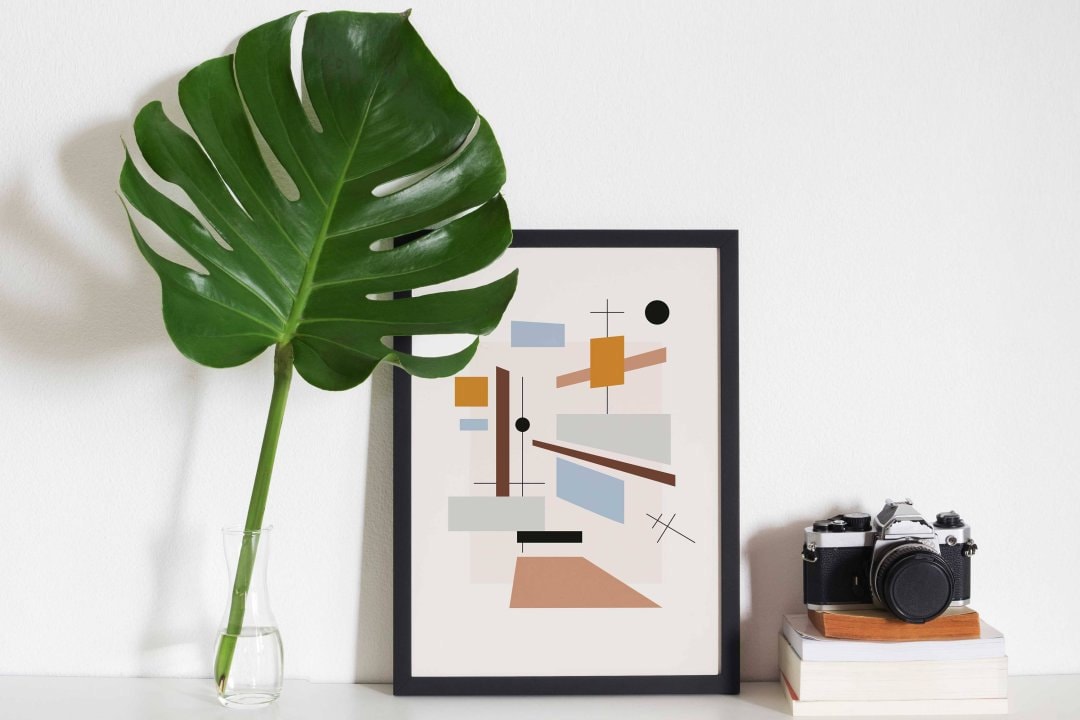 >
Whether she's spray painting on the balcony or rearranging all the furniture in her flat for impromptu photo shoots, 
Prints & Goods
designer Faye Johnson gets more than a day's work (or a night's sleep) out of her Neukölln, Berlin home. The apartment—and the city surrounding it—also provided the impetus for Faye to launch her own line of abstract art prints and minimalist cork plant pots in the first place. Originally from the south of England, Faye packed up and headed to the German capital and creative center sight-unseen nearly three years ago. "Moving to Berlin from the UK was the best thing I ever did," Faye says. "With all the independent makers and design markets in the city, I was finally inspired to start making my own products. I create things I would like to have in my own home—simple designs that add a little personality to the room. If other people like them too, it's a bonus!"