Discover the latest and greatest creations from up-and-coming Etsy designers.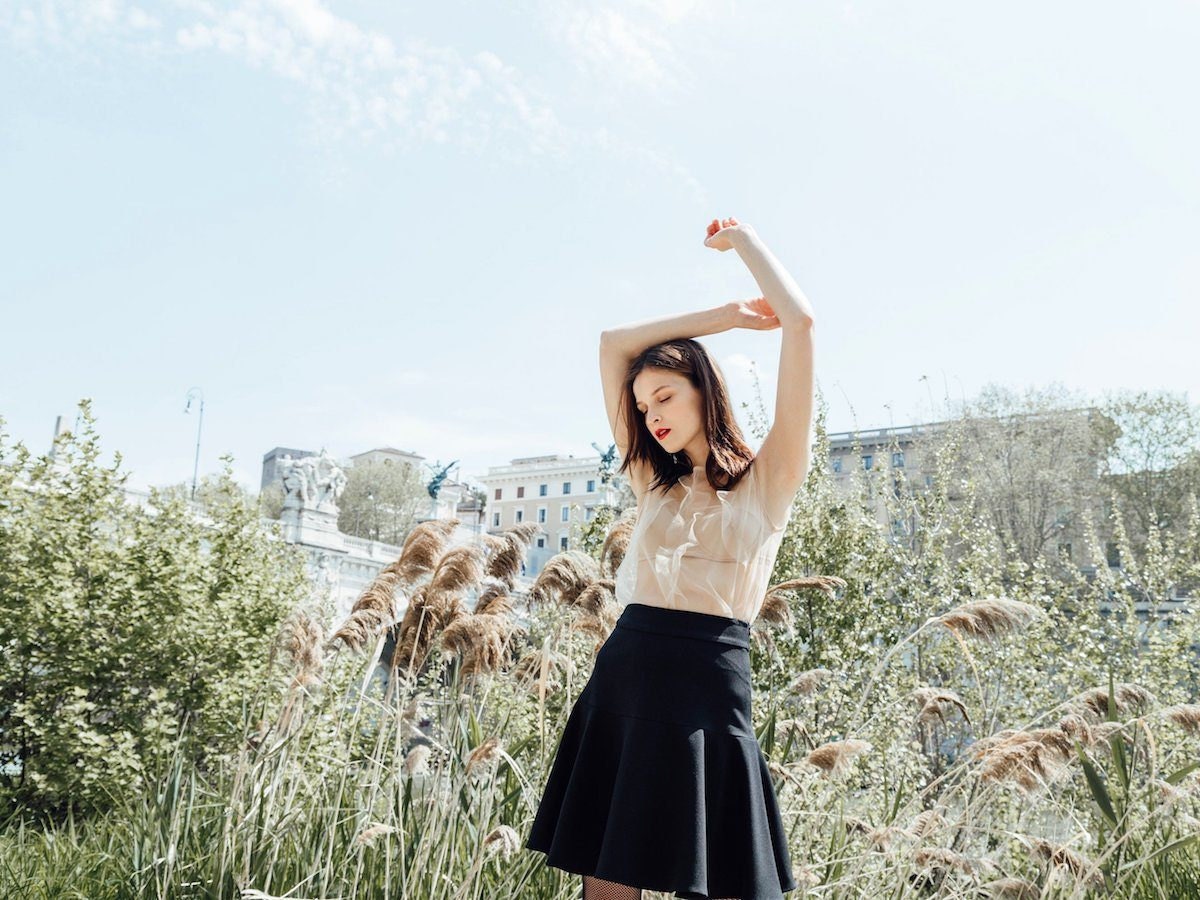 Stumbling across exciting new shops on Etsy is one of our favorite feel-good pastimes—not to mention a great way to add one-of-a-kind pieces to our living rooms and wardrobes that even our design-savviest friends haven't seen yet. And since talented makers and curators are opening shop on Etsy every single day, the opportunities for such discoveries are truly endless. In the spirit of new beginnings, today we're sharing some of our favorite fresh finds from the Etsy-sphere—all of which have been on the site for less than a year. Browse, shop, and then be the first one to tell
your
friends.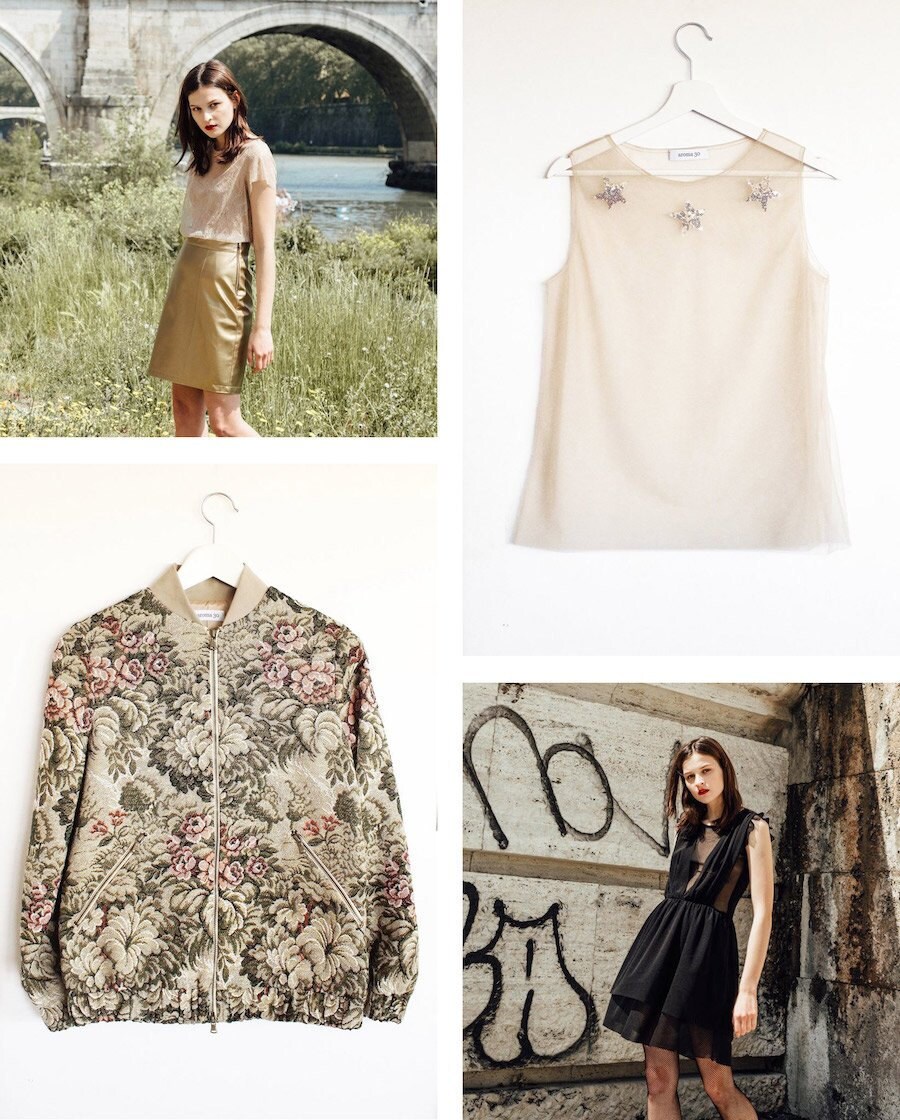 >
Aroma 30
designer Michela Fasanella combines her years of experience in the luxury fashion world with self-taught techniques in hand-dyeing and detail-finishing to concoct her line of chic and feminine silk, jersey, cotton, and wool dresses and separates—all of which are made to order by local tailoring shops in Rome, where she lives. "I follow a no-waste philosophy, using upcycled materials and textiles produced according to sustainable methods," says Michela. "I firmly believe that making items upon request avoids waste and overproduction, while preserving an artisanal approach to manufacturing garments."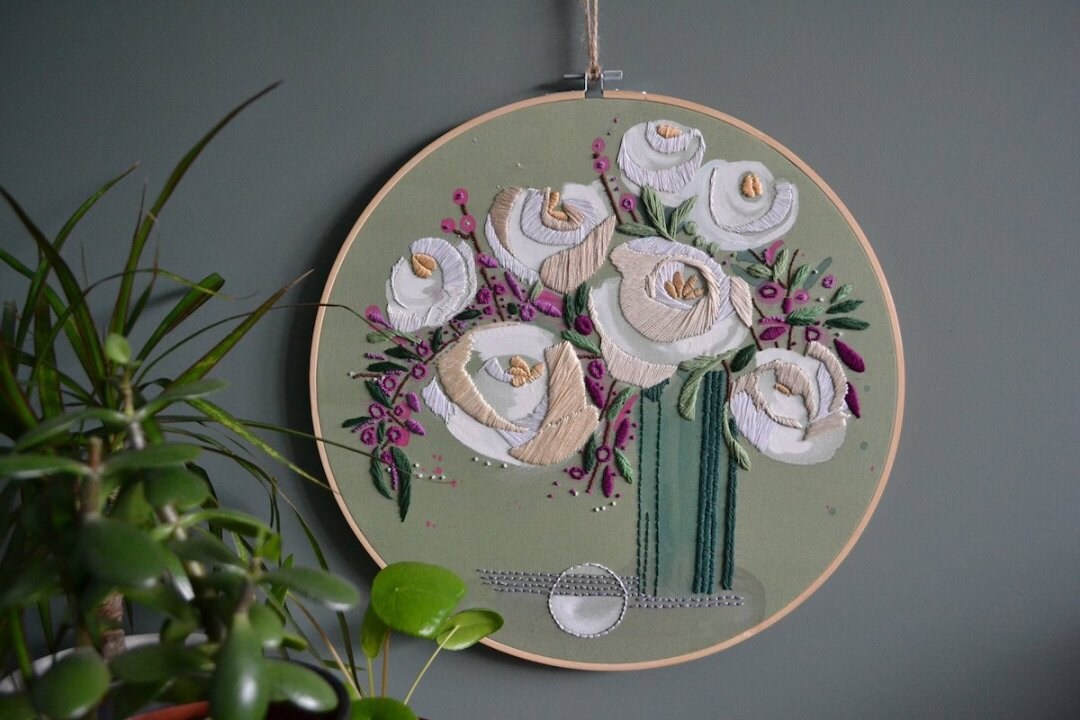 >
If
Ovo Bloom
's "embroidered gardens" boast a particularly lifelike quality, it's with good reason: Fiber artist Helen Wilde models her captivating compositions on actual verdant specimens observed in the vicinity of her Derby, UK, home. "All the ferns featured in my work are from my own garden, and the flowers are based on pressed and dried flowers I have grown," Helen says. "By working with images drawn from somewhere very special to me—my garden!—it's as if the seasons live forever." Indeed, whether
stitched onto sheer organza
,
pressed in a floating glass frame
, or
hung from a humble woodgrain hoop
, each piece is a delicate, yet indelible, homage to the natural world.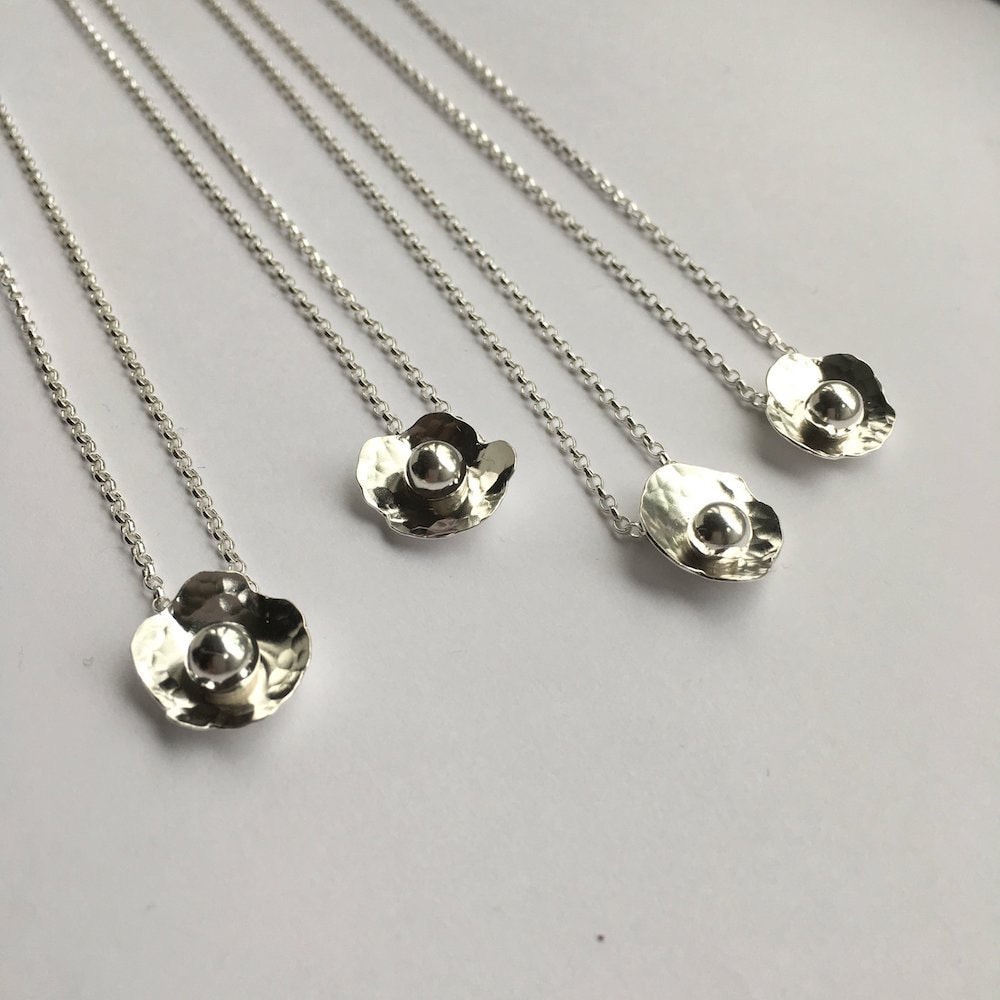 >
"Handcrafted jewelry pared down to its basic forms": That's how Manchester metalsmith (and interior designer by day) Lucy Durkin describes
Lucy Charlotte
, her line of playfully minimalist and eco-conscious
rings
,
pendants
, and
studs
, which are made with recycled silver whenever possible. "Each piece is designed to be worn day in and day out, with a focus on comfort, longevity, and interaction with the body," Lucy says.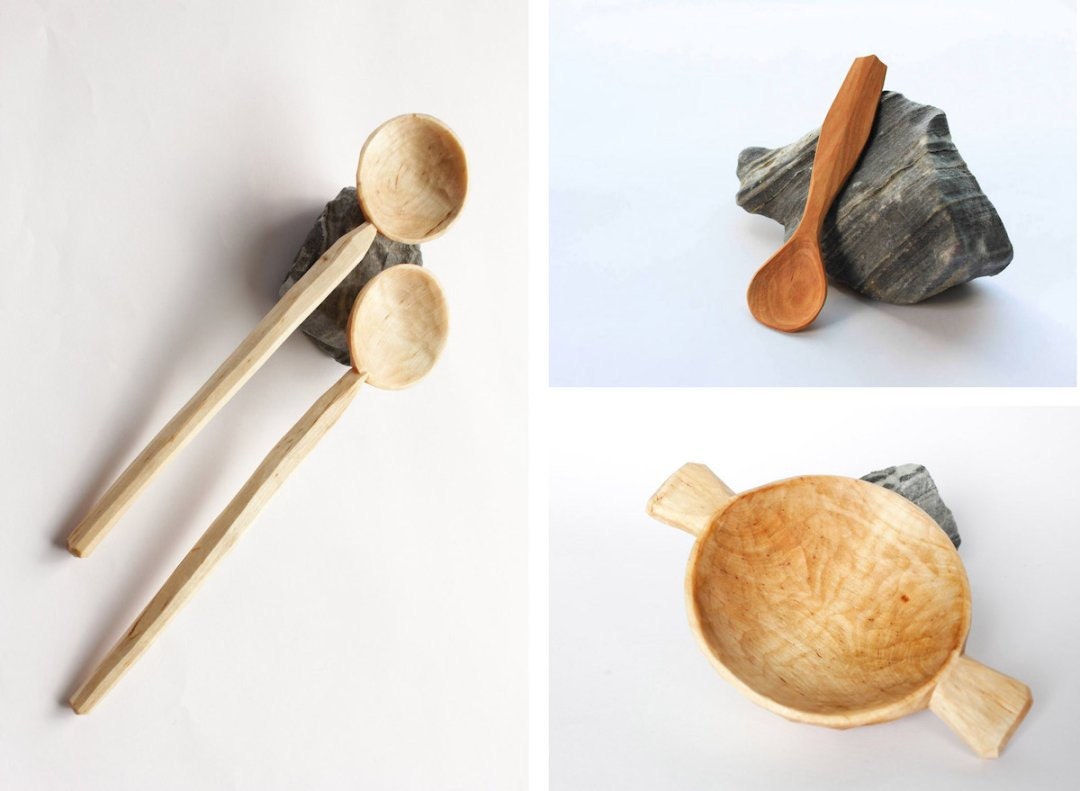 >
"I aim to make simple but beautiful everyday items that give the owner a sense of connection to the material and the place it has come from," says woodworker Richard Bracken, founder of the shop
Stoic Birch
. Trained as a sculptor at the University of Edinburgh, he sources the wood for his hand-carved spoons, spatulas, and
quaichs
—traditional Scottish drinking vessels used for special occasions—on walks in the forest near his home in the Scottish Highlands, and he works in an intentionally rustic style. "I carefully position each cut to create a satisfying  'tool finish' texture," Richard explains. "I see each piece as a way of sharing my passion for wood as a material, and for woodlands as a vitally important part of our environment."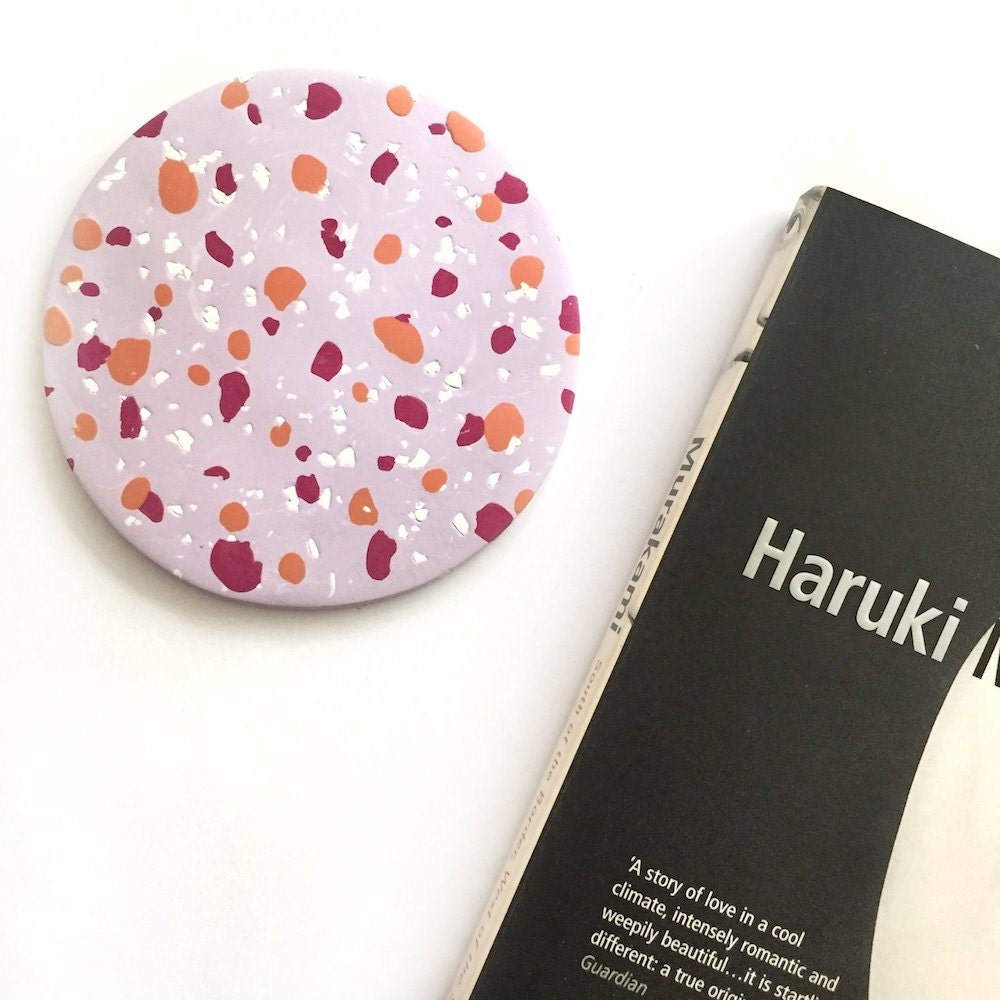 >
Denise Seah of
The Art Decko
first chanced upon her chosen medium—polymer clay—via a DIY tutorial for marbled coasters. And while she's since expanded her interests (and her Singapore-based shop) to include a wonderful array of
whimsical statement earrings
, it's her on-trend terrazzo coasters that have captured our lasting attention. They're vibrant, durable, waterproof, and one-of-a-kind—plus, "they make for great table decor when not in use," Denise says.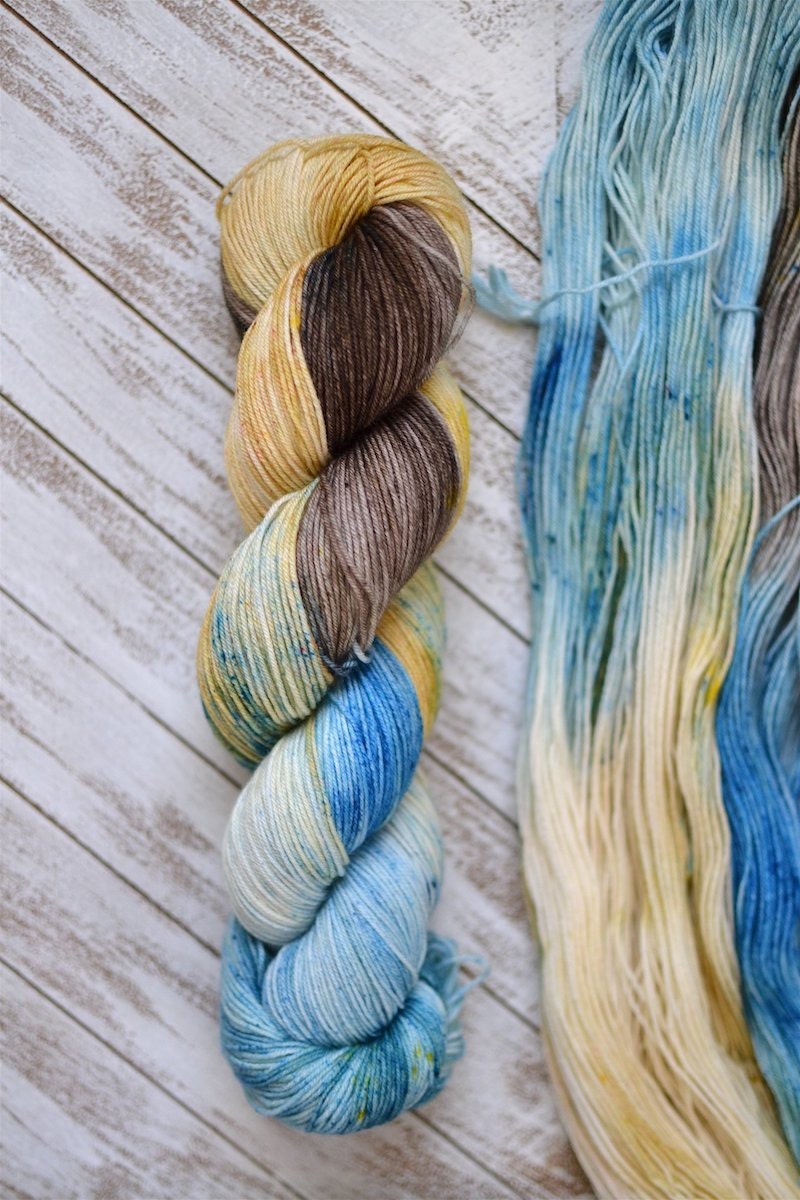 >
With their evocative names—Pinot, Blackberry, Sandstone, Seaglass—and soft tonal speckles, Erin Bartel's hand-dyed skeins of merino and mohair provide a subtle splash of color that's hard to resist: Which is precisely the point. "I think my work is a bit of a neutral-lover's ode to color," explains the
Coast to Coast Yarn Co
 owner, a self-taught fiber artist who hails from the Pacific Northwest. "I try to dye colors that can coexist beautifully with a more understated palette, while still appreciating the colors themselves. I'm sneaking a bit more color into our lives!"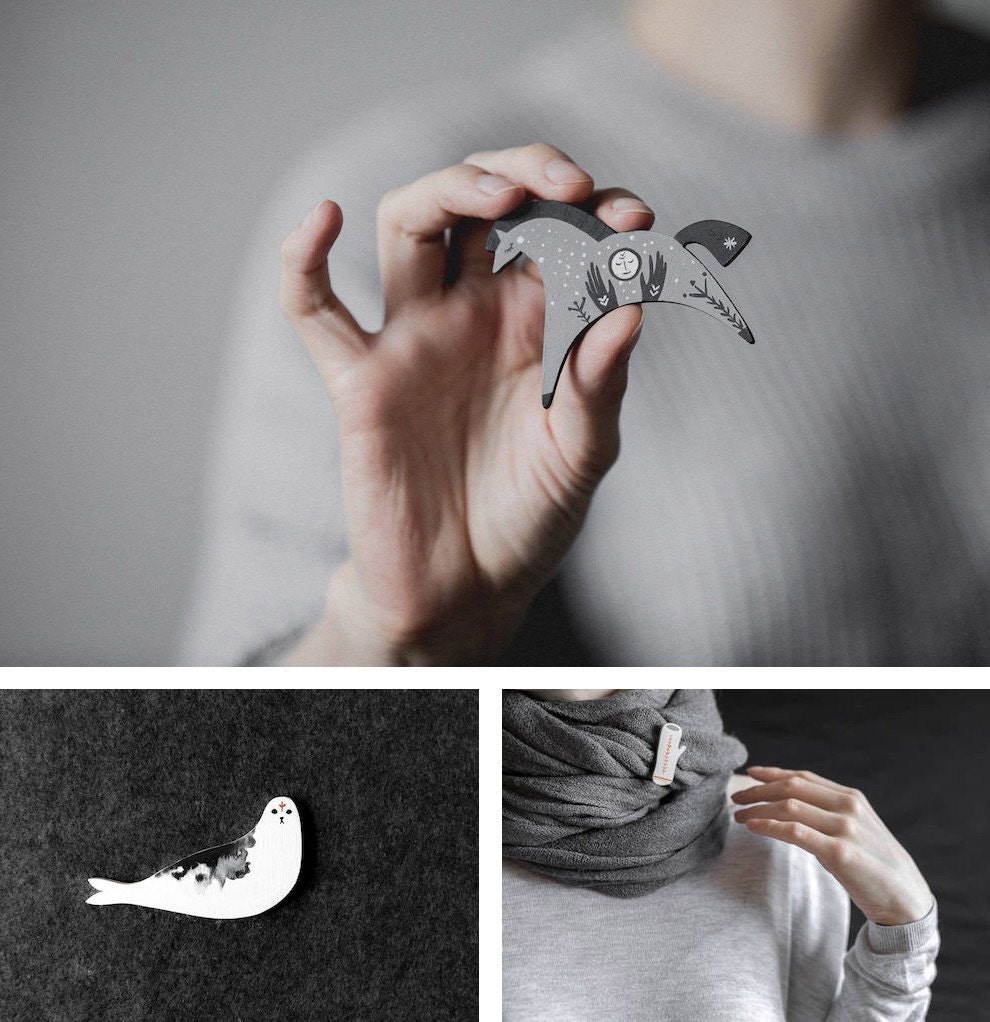 >
Diana, the Riga, Latvia-based illustrator and jewelry designer behind
Knee-Deep in a Cold Sea
, may find her inspiration in age-old folklore and timeless organic motifs—"I love combining mythological themes with elements of nature that I see around me," she says—but her production methods are firmly rooted in the 21st century. Diana's hand-painted birch forms start out as vector graphics on her computer, before being cut with a laser and fashioned into quirky lightweight brooches ideal for adorning all manner of cozy winter layering pieces.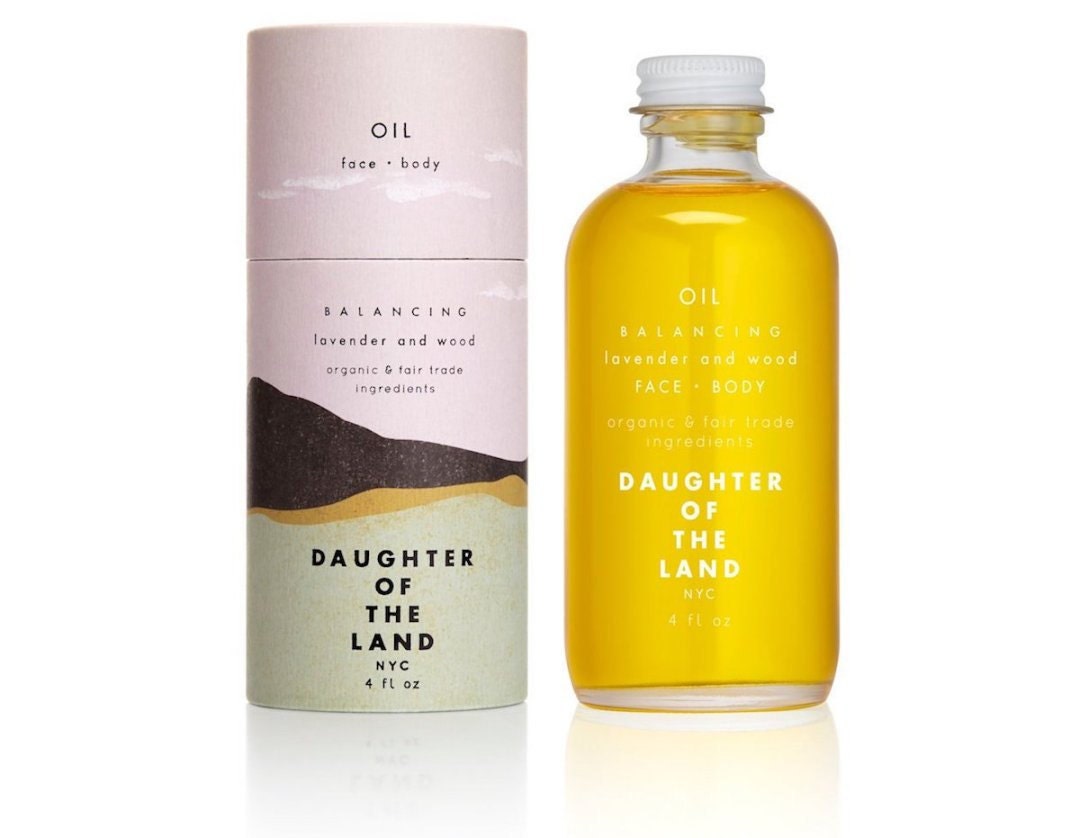 >
If loads of hands-on experience (and plenty of self-testing) are among the top requirements for someone you'd entrust your skincare to, allow us to introduce you to Ashley Spierer. "I've been selling my own goods for just about four years, but I've been coming up with skincare recipes in some shape or form for 17 years," says the founder of the organic and fair-trade skincare line 
Daughter of the Land
, who also counts a stint working in the maternal health field in India among her natural-wellness bona fides. Even better? Ashley's earthy-scented
body and facial oils
,
shampoo bars
, and
bath salts
are packaged sustainably in the coolest recycled materials we've seen in some time.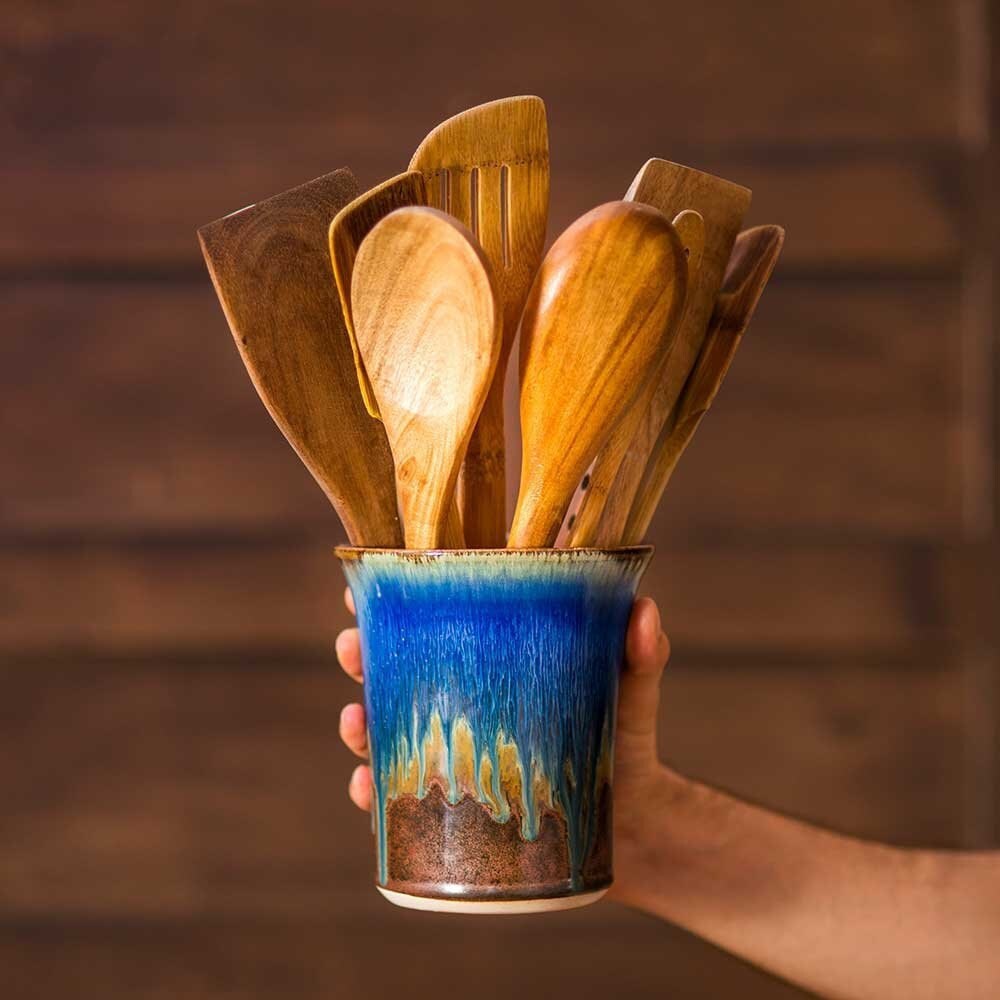 >
With a combined 22 years of ceramics practice between them, is it any wonder that Paul and Yael Borian, the husband-and-wife team behind Kentucky's
Blanket Creek Studio
, weren't content to simply churn out standard tableware with off-the-shelf glazes? Their signature, gorgeously drippy style is the end-product of countless experiments and iterations in the studio: "Our glazes are the result of nearly two decades of study and testing, and have undergone hundreds of revisions in order to achieve this look," says Yael. "They require an automotive paint sprayer to apply, and each piece has two to four different glazes of precisely calculated thickness, which melt together and flow down the pot as they reach a top temperature of 2380°F in the kiln." Now
there's
a topic of dinner-table conversation for you.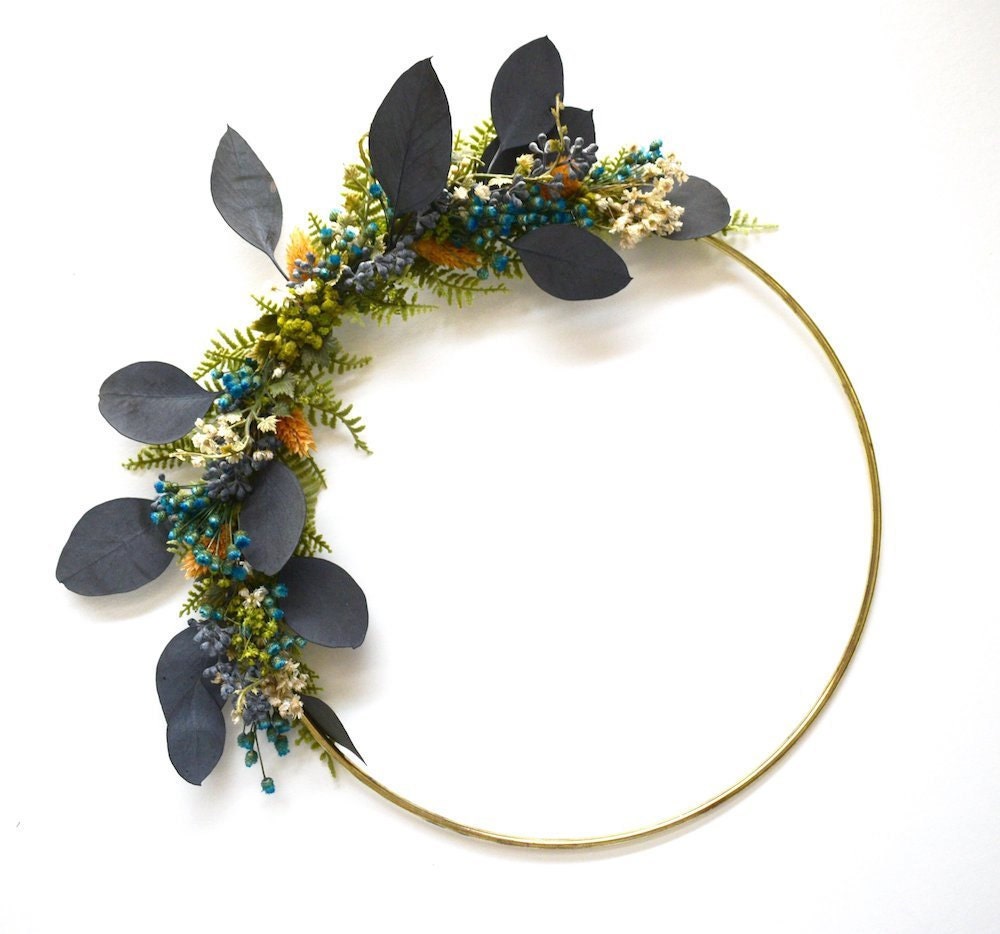 >
What do cake decoration and floral design have in common? Based on the modern yet feminine wreaths and bouquets fashioned by the former baked-goods beautifier behind blossoming shop 
1st Street Finds
: plenty. "When I was a cake decorator, I always loved creating flowers out of fondant, buttercream, and sugar, and I quickly realized that my passion was for flowers—not necessarily in any particular medium," says Austin-based proprietor Kelly S. Her arrangements, assembled from a mix of dried and faux foliage, are a breath of fresh air in the realm of botanical decor.