From meaningful gifts he'll cherish for years to quirky one-of-a-kind finds that are totally him, these are the unique gifts for men he's sure to love.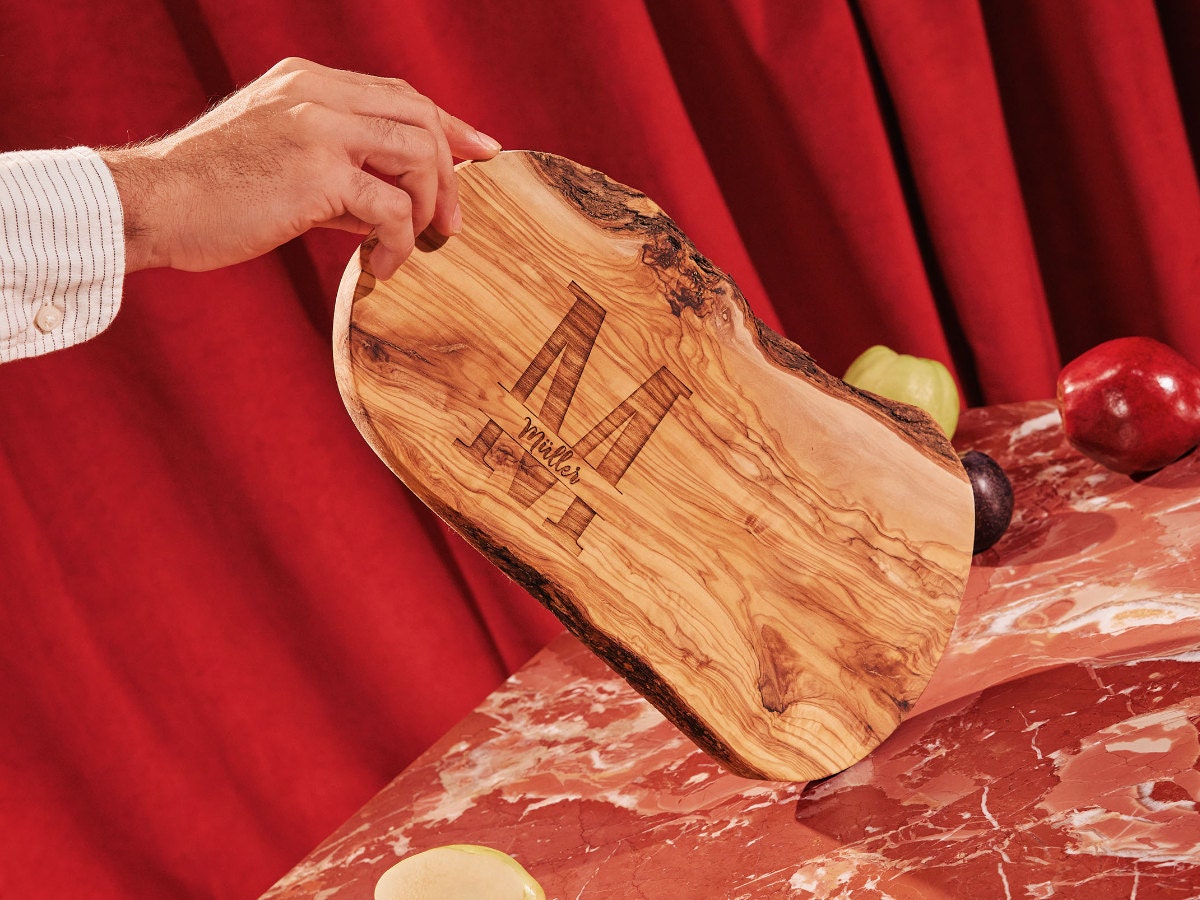 As you shop for unique gifts for him, consider what makes him so special to you. A favorite pastime, a hobby you share, an inside joke? Then shop for special, handcrafted gifts inspired by his favorite things.
From practical to perfectly him, these meaningful gift ideas for men are creative and carefully crafted takes on traditional gifts. We've found ways to take everyday gifts for him and fill them with extra special touches that show just how much he means to you.
Gifts that blend his favorite hobbies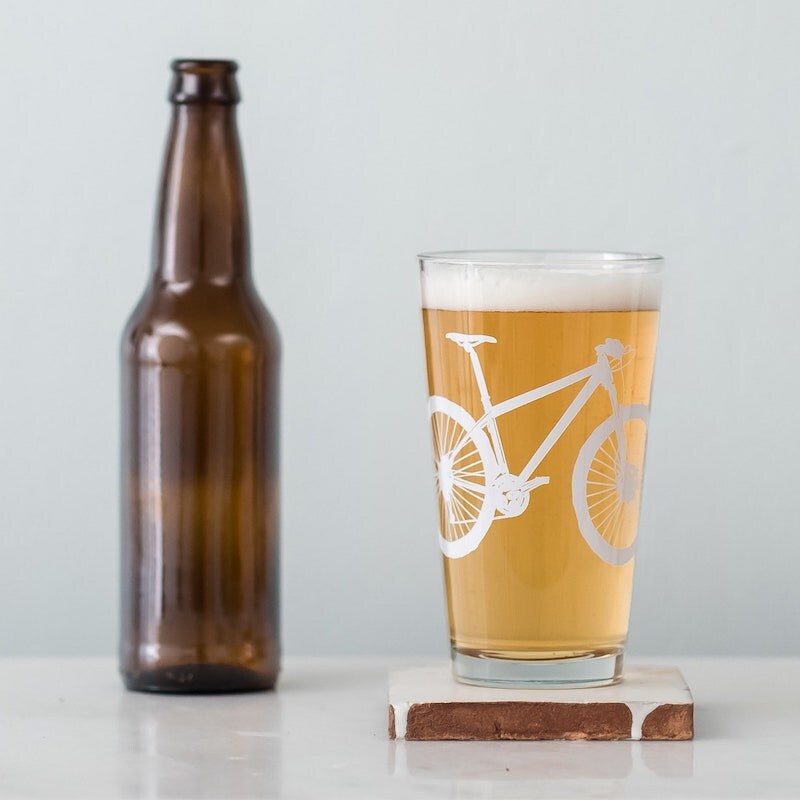 The special guy in your life is one-of-a-kind so pick a present that perfectly pairs his favorite hobbies. Think mountain bike-adorned pint glasses for the guy who loves to explore new terrain and new pours, or a climbing wall-inspired coffee mug for the man who loves to scale new heights...but not before his morning cup of joe.
Gifts for the guy with a growing gallery wall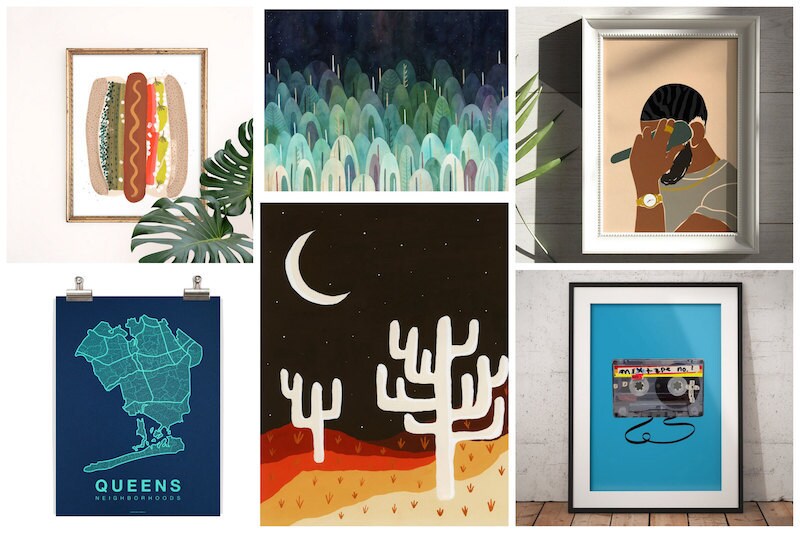 The secret to a great gallery wall is finding pieces that celebrate something that's oh-so-him, like his dedication to Chicago-style hot dogs or unique maps of his hometown. Mixing in unexpected illustrated art prints is an eye-catching way to bring in some color and start up a conversation—and that's the goal of any great gallery wall.
Gifts for the guy who loves hosting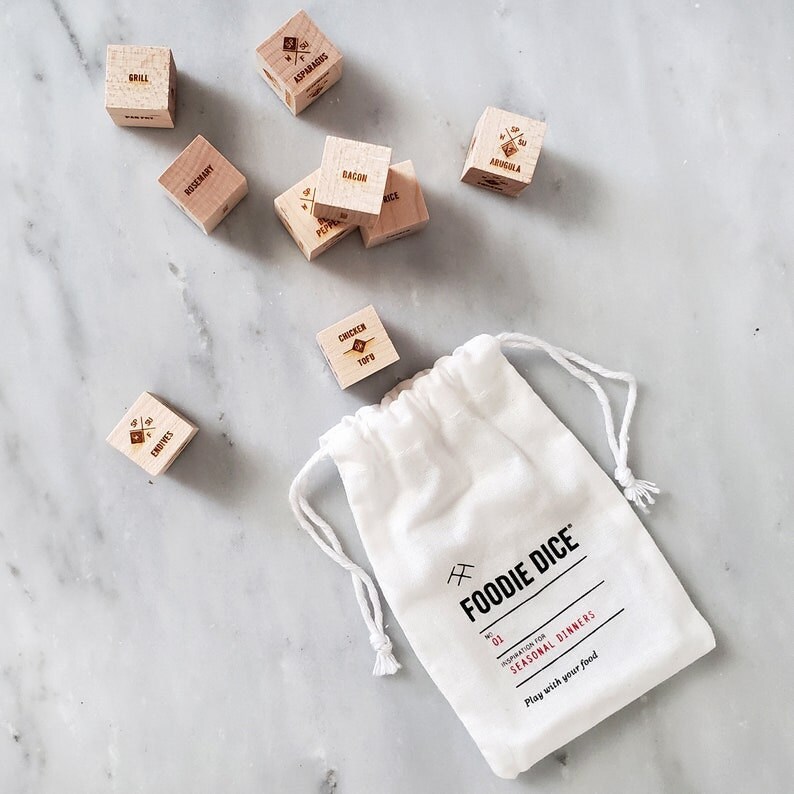 Whether it's seated dinner parties or pop-up happy hours, if the guy on your gift list loves to play the role of "host" more often than not, then these entertaining-ready gift ideas are perfect for him. Servingware like a handcrafted charcuterie board or a beer flight board just waiting for a pour is always a welcome gift. If he's more of a casual, "roll the dice" kind of host, try a set of foodie dice designed to create a mix-and-match menu for the evening.
Gifts for men who like it spicy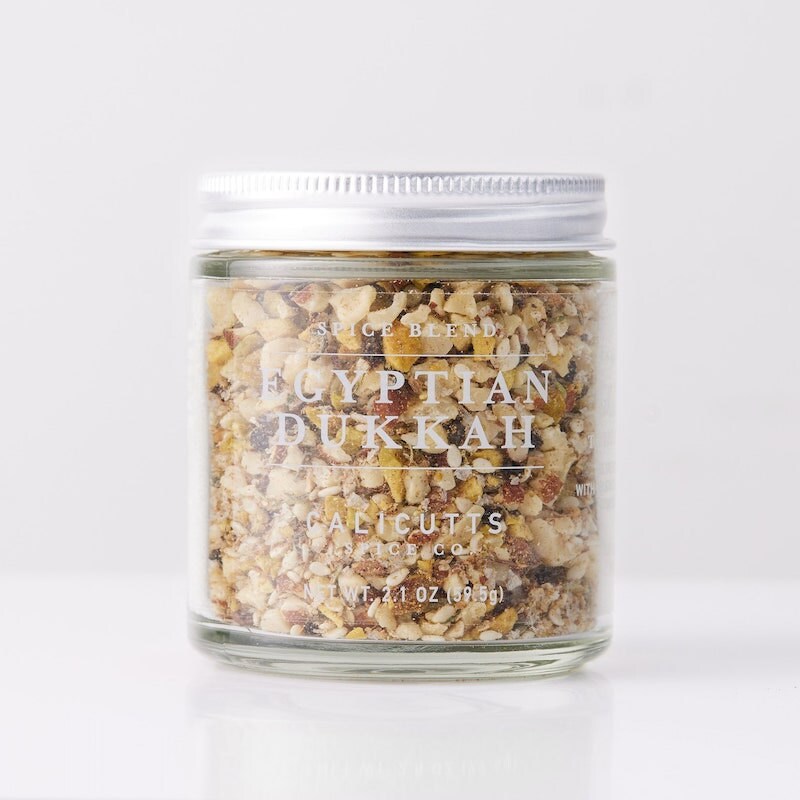 If he's also known as the neighborhood pitmaster, help him take his grill game to the next level with a custom spice blend. Pick a fun printed hot sauce towel that doubles as as reusable gift wrap and you've got a spicy gift set he'll put to good use. Hopefully he'll offer a taste-test of whatever he's cooking up next!
Gifts for the guy on-the-go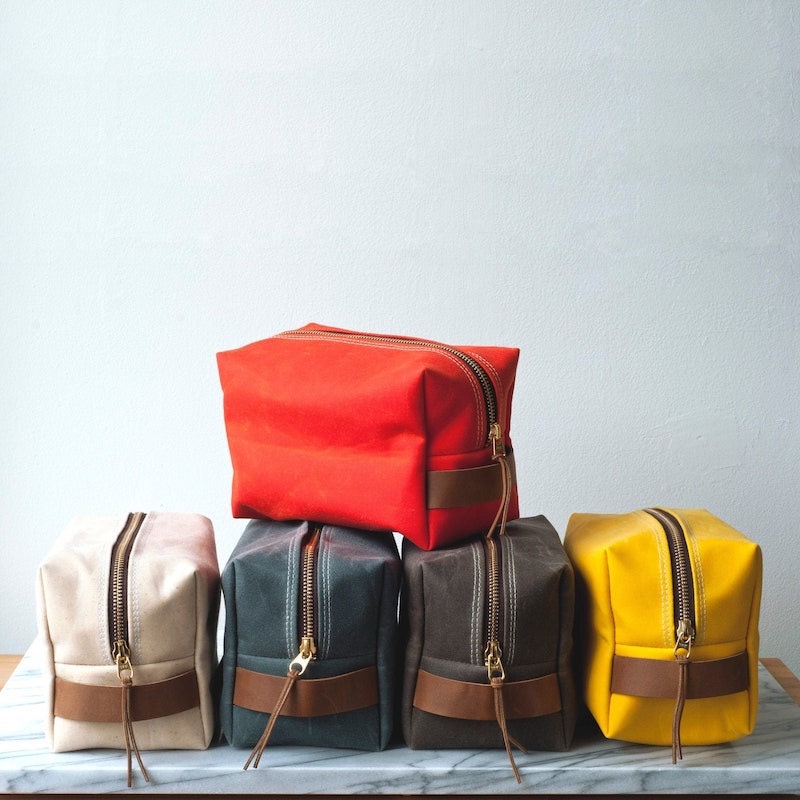 For the road warrior in your life, a dopp kit is a multi-purpose gift. Whether he uses it for his overnight essentials or all his electronics and cables, it's a handy gift. A bucket bag is a useful pick for running around town, and for longer journeys a handcrafted messenger bag is a stylish way to tote a laptop and essentials.
Gifts for men who make a house a home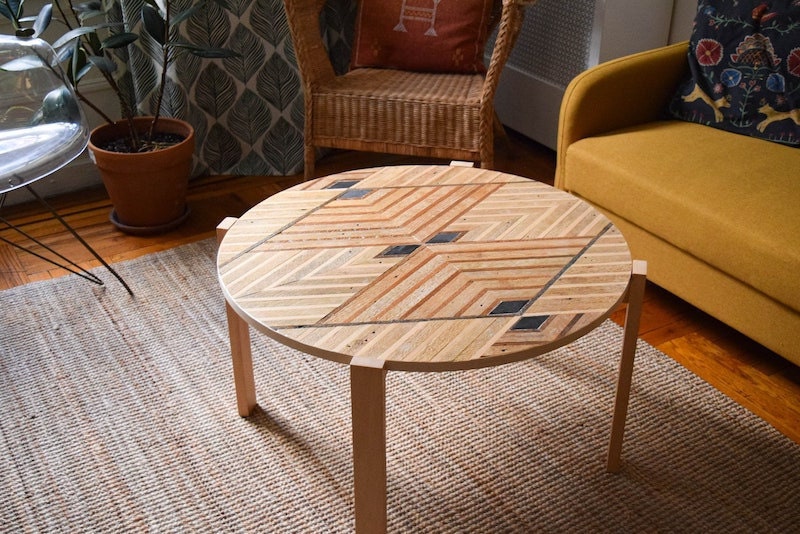 For the homebody at heart, a home gift made for gathering 'round is a wonderful way to bring friends and family together. Handsome, handcrafted wood furniture—like a reclaimed wood dining table or a live edge dresser—is an investment piece he'll treasure for a lifetime and makes a great wedding, anniversary, or birthday gift.
Gifts for a modern man cave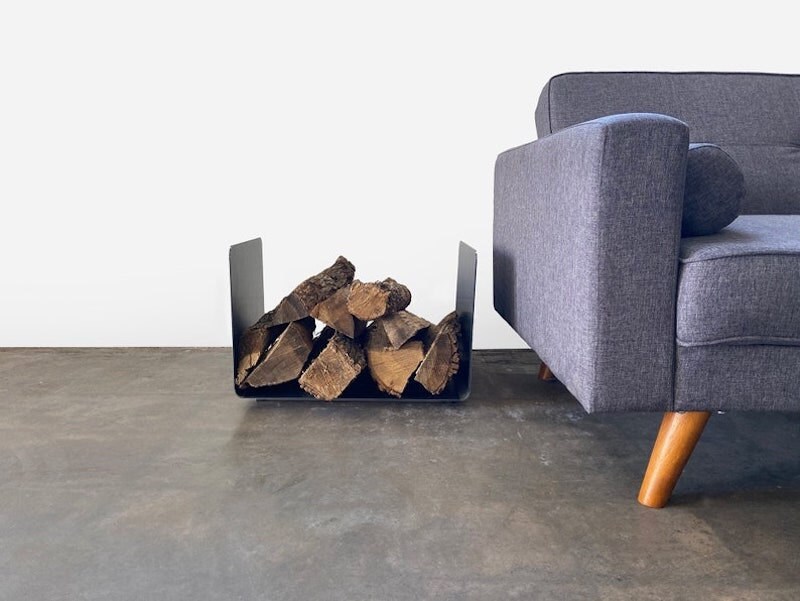 Give his favorite hangout space a modern upgrade with a sleek steel log holder for this year's stash of firewood. A perfect complement to both modern and rustic spaces, this is one of those thoughtful gifts for guys that they may not buy for themselves, but will definitely dig.
Gifts for the guy with a vinyl obsession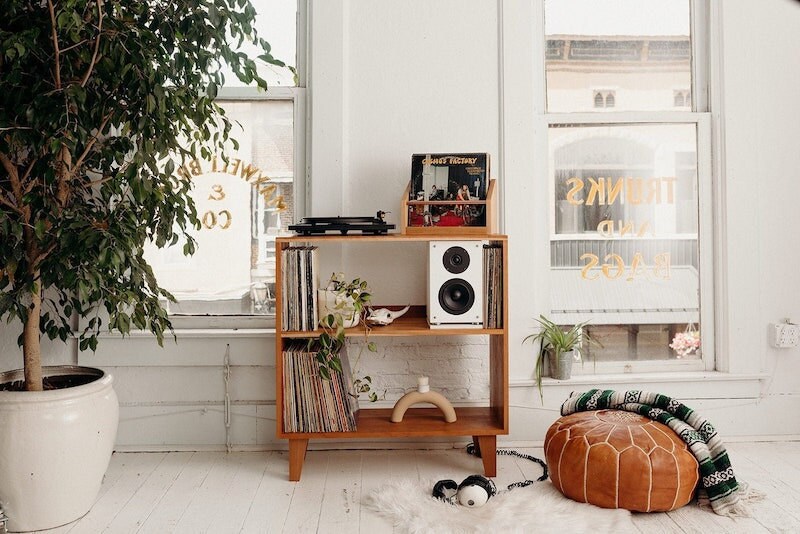 If the man on your list this year has a real thing for vintage vinyl, he'll love a gift that helps him display his collection with class. Record ledges and record crates are perfect picks so he can keep his favorite tunes on repeat. A handmade record console pulls double duty offering both record storage and easy access to his record player of choice.
Gifts for the bearded bro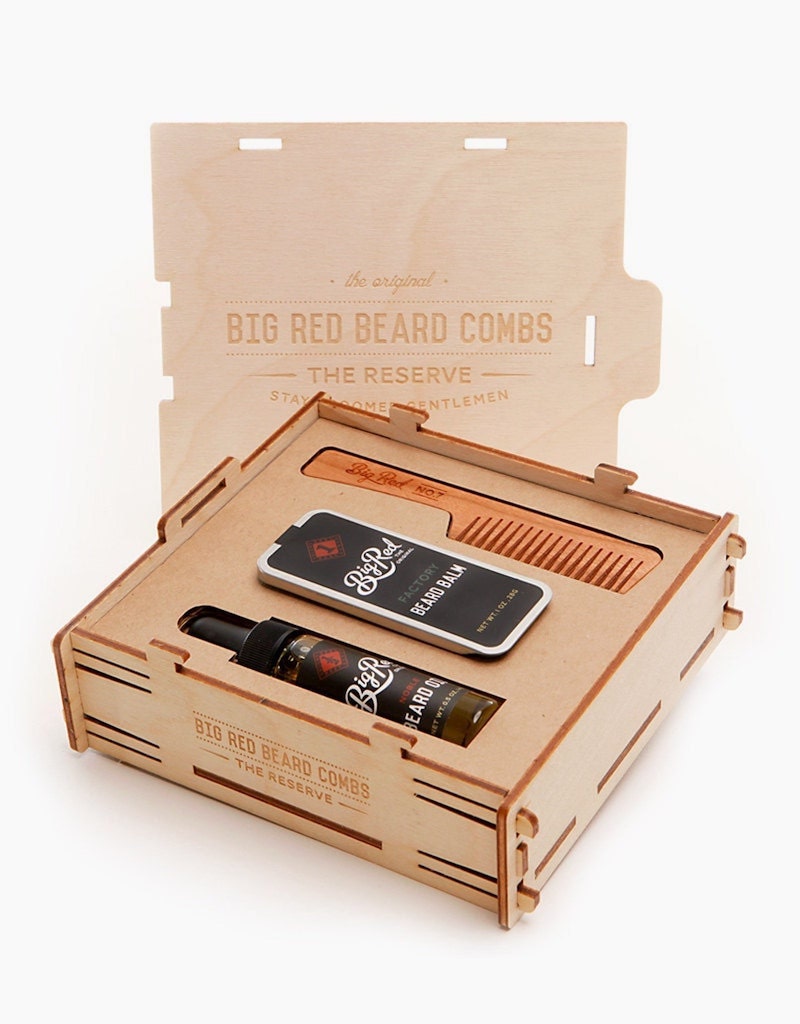 Self-care may not be the first thing on his gift list, but once he gets a load of this grooming goodness we think he'll be a convert for sure. Big Red Beard Combs takes facial hair care quite seriously, and this gift set includes everything he needs to kick off his routine.
Gifts for the guy with serious style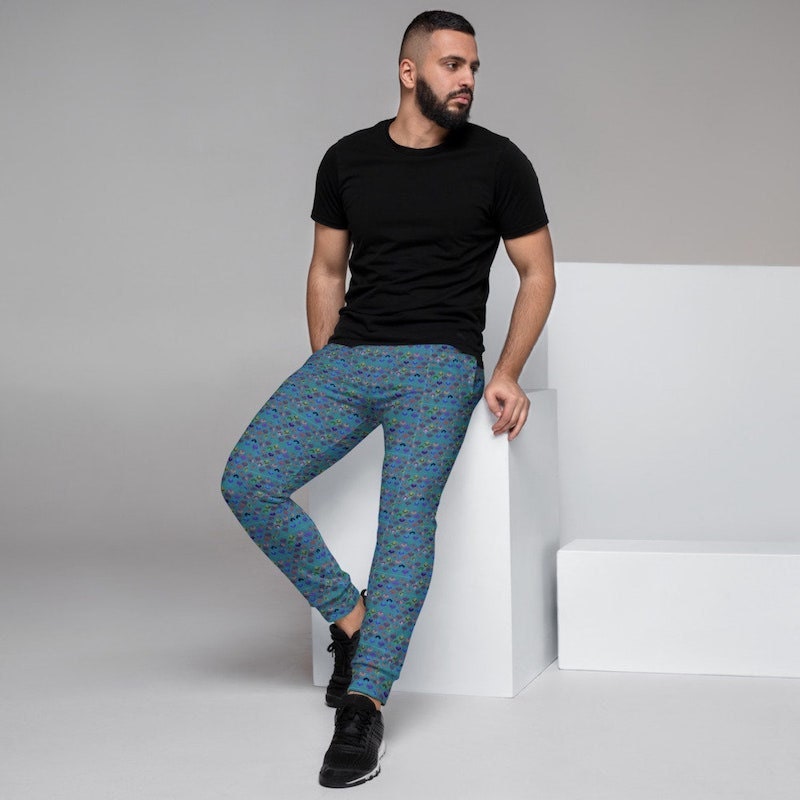 Adding handcrafted and bespoke essentials to his wardrobe is a gift the stylish guy in your life will appreciate. Handmade pieces that are made from fine fabrics elevate his overall wardrobe, even if it's a pair of joggers for everyday wear.