Wondering what to get for the kid who has everything? These unique gift ideas for kids of all ages will delight even the pickiest kids on your list.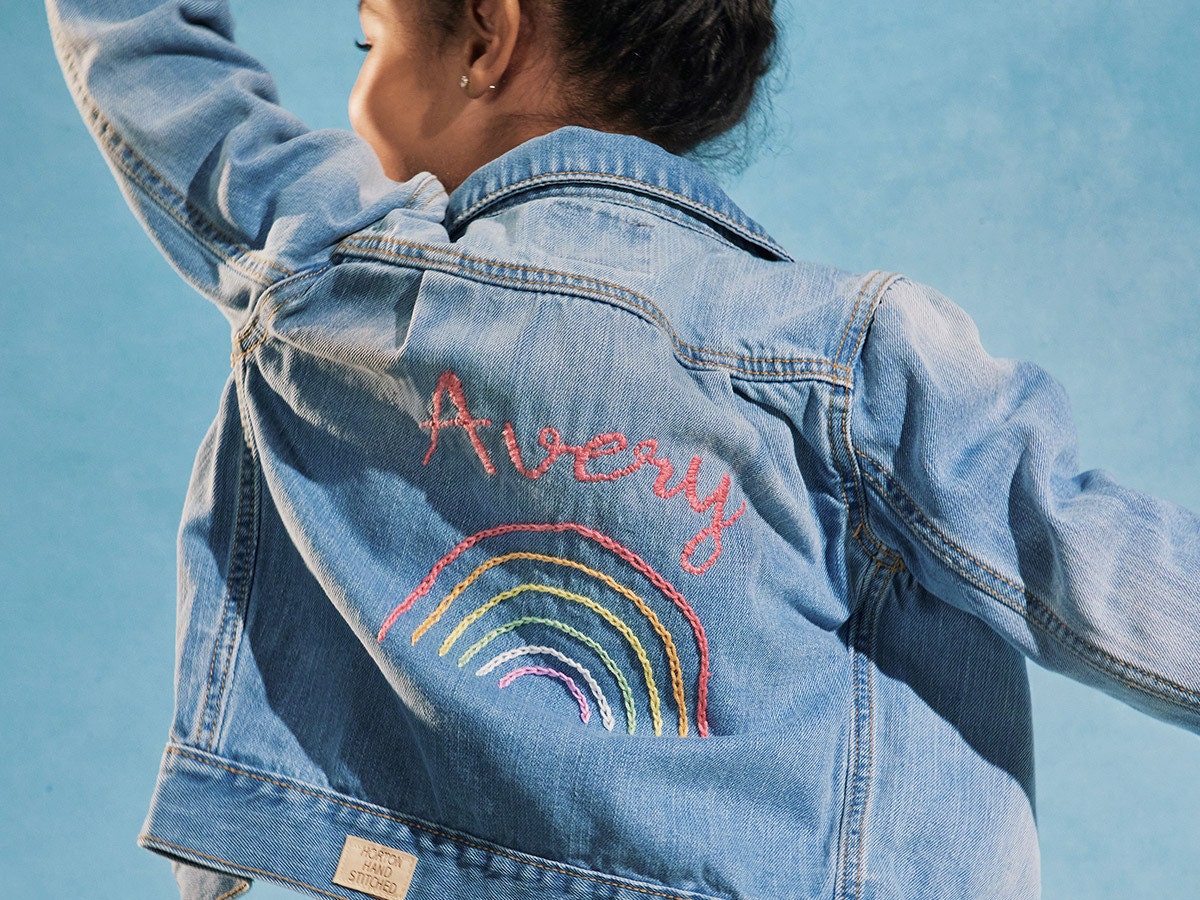 No matter the occasion, choosing gifts for kids can be nerve-wracking for even the most seasoned gift-giving pro. Will they like it? Do they already have it? Will it even bep taken out of the box? Never fear, these picks are some of the top gifts for kids.
As you shop for the best gifts for the kids on your list this year, take a few moments to ponder which presents might be the best fit. Gifts that really stand out are the unique picks you simply won't find in other places. They're creative, often handcrafted, and embody something super extraordinary about the recipient like one of their passions or favorite pastimes. From baby gifts to toddler toys all the way to tweens, teens, and all ages in between, these are the best gifts for kids to remind them just how great they really are.
Personalized gifts for kids
A gift made just for them is always a great idea, and these personalized picks have their name written all over them.
A book all about them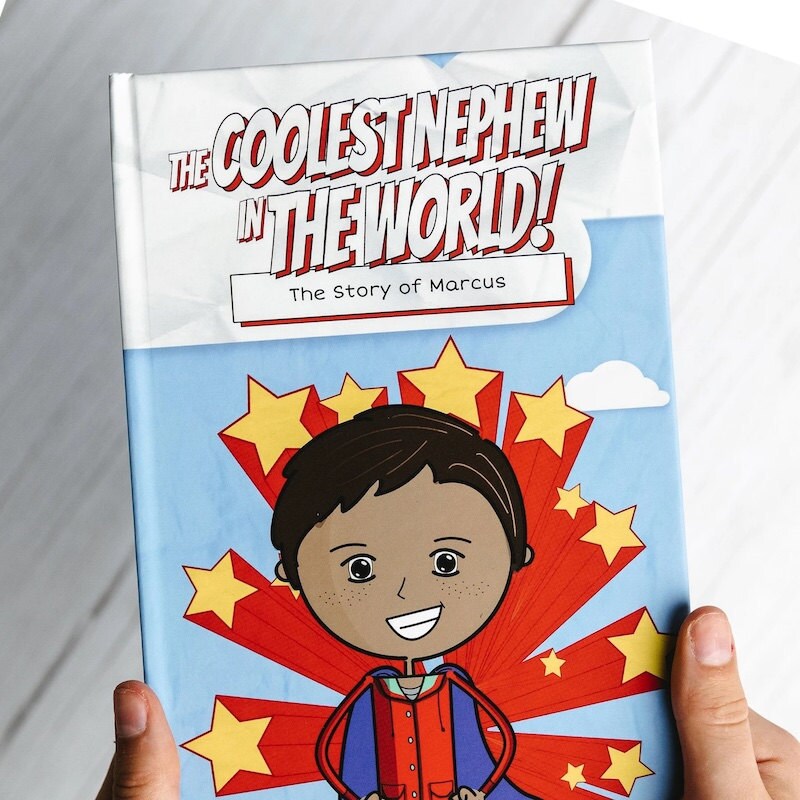 SHOP: Coolest nephew personalized book from Love Book Kids, $35
A unique non-toy gift idea for kids, make them the star of the story with this personalized book all about the "coolest kid in the world"—them! With options for nephews, daughters, and grandkids, there's a title for every kiddo.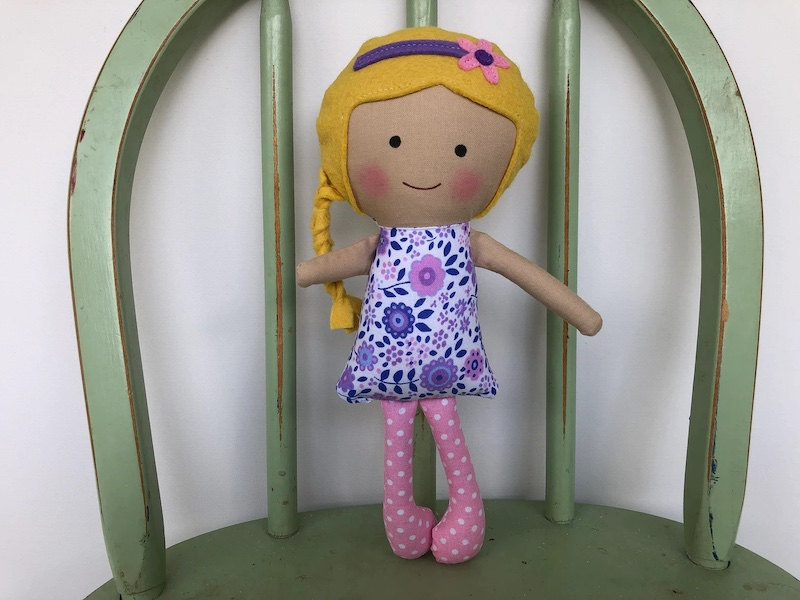 SHOP: Doll with limb length discrepancy from A Button and a Stitch, $39
Imagine the thrill of a little lovey that looks just like you! Etsy sellers have designed dolls that can be customized to look like the baby or toddler on your list. In addition to sharing similar features with the lucky recipient, like hair and eye color, these one-of-a-kind baby dolls can have matching abilities, too, thanks to dolls that are thoughtfully designed with special needs.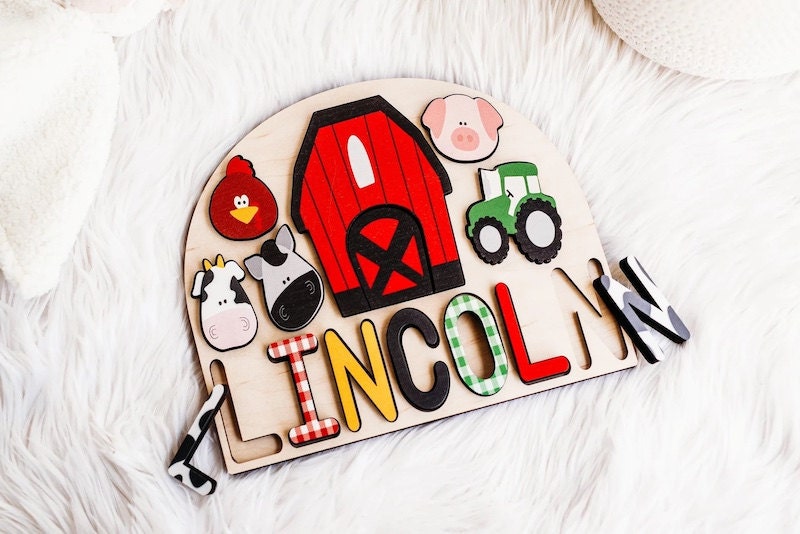 SHOP: Personalized name puzzle from Shoppe at Little Creek, from $60
Slow play gifts like personalized puzzles are always a welcome addition to a young child's toy collection. Not only do they teach kids to slow down and practice mindfulness, they give parents a bit of quiet time, too!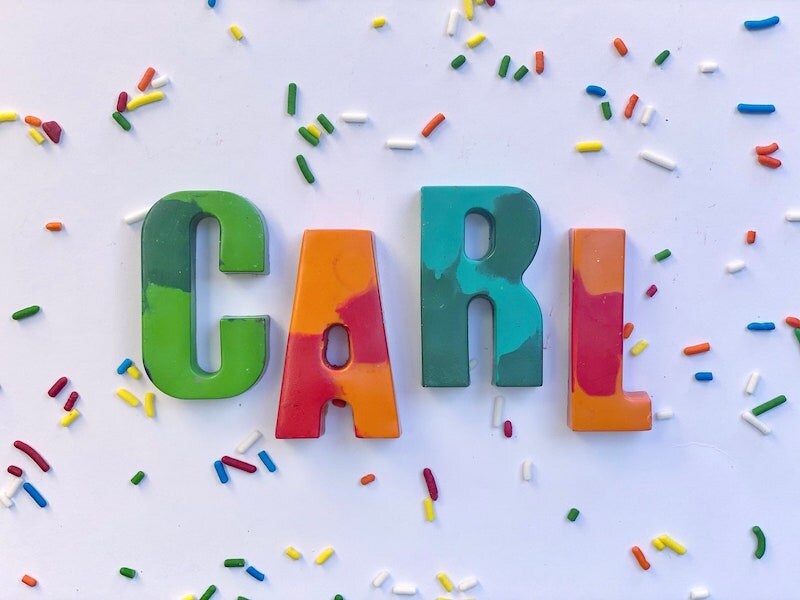 SHOP: Personalized name crayons from Cool Crayations, $15
Right around this age, toddlers begin to learn to grasp objects and work on their motor skills, making large crayons a great gift choice. The large size of these personalized name crayons from Cool Crayations makes them easy for budding artists to use.
Non-toy gifts for kids
For the kids who have everything, consider picking a gift that's got a special meaning to it—like a hug from afar or a piece of art to start their collection with.
Wrap them in a hug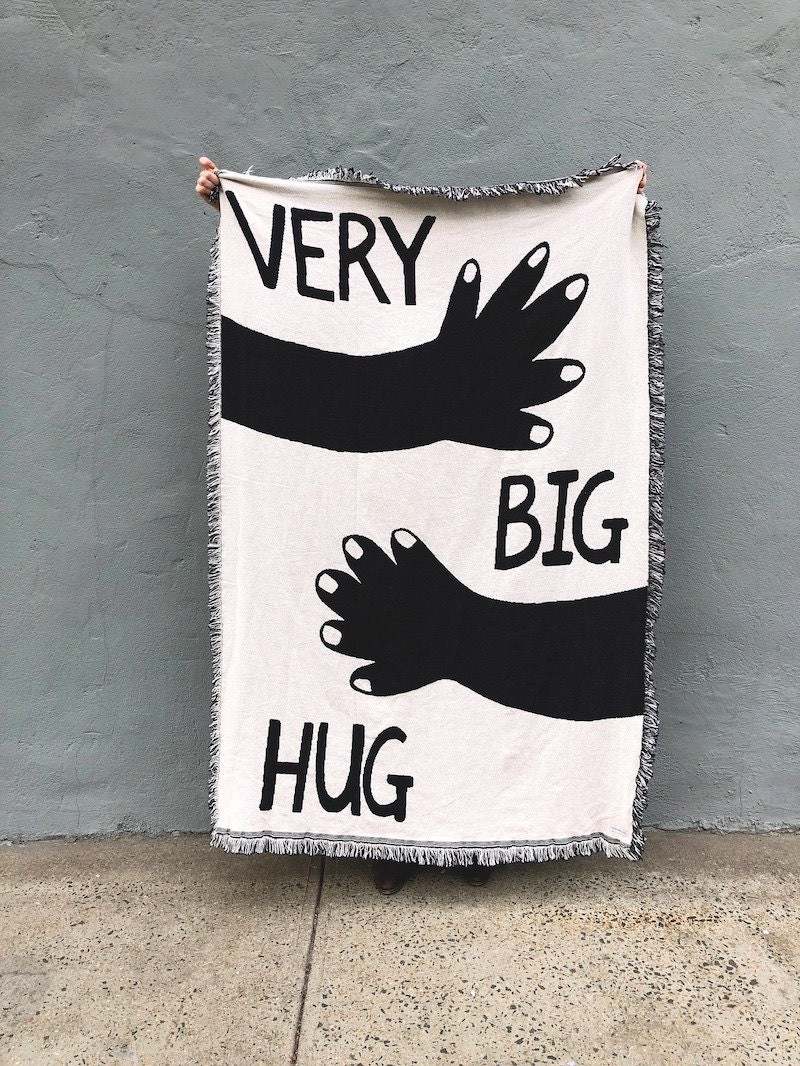 SHOP: Very big hug throw blanket from Calhoun and Co., $118
This snuggly throw blanket is a sweet gift idea for kids of all ages—even those who aren't quite children any longer! A thoughtful gift from out-of-state aunties and grandparents, this blanket is the next best thing to a "very big hug." If you're shipping this gift directly to the lucky recipient, the seller can include a gift message on your behalf.
Customized wall art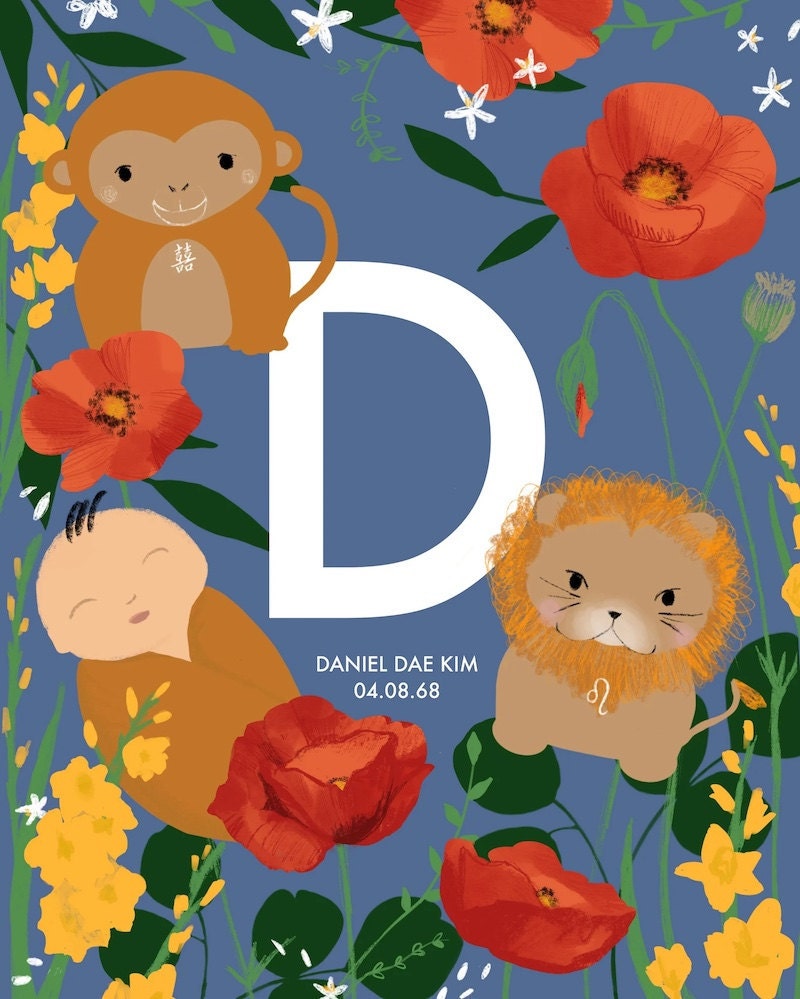 SHOP: Personalized birth art print from Alphabettini, from $42
Work with Etsy seller Alphabettini to design a one-of-a-kind piece of artwork for their nursery wall. These prints are customized with the baby's features, monogram, Chinese zodiac sign, star sign, and birth flower. It's the perfect gift idea for new moms who need that finishing touch for baby's new room.
A birthday gift they'll use every year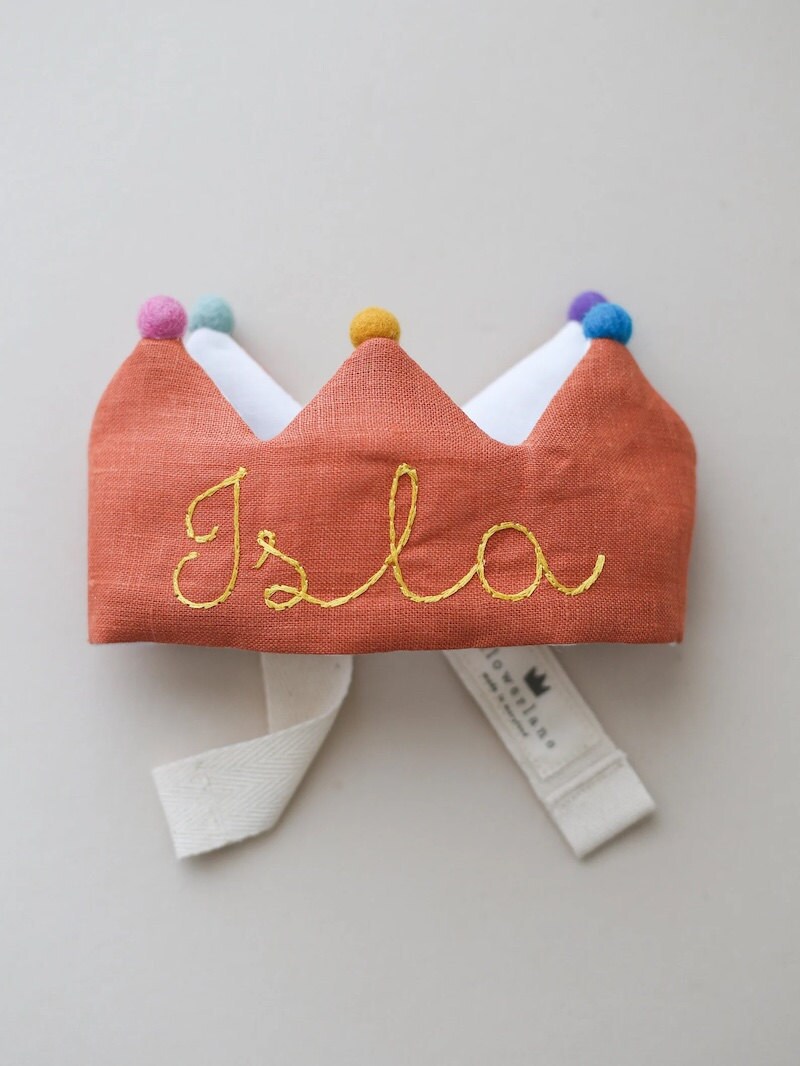 SHOP: Personalized birthday crown from Shop Flower Lane, $46
Thanks to an adjustable tie-back, this personalized birthday crown is a first birthday gift they'll use year after year. Pick your pom poms and thread color, and the seller will embroider baby's name or nickname.
Matching gear for their best friend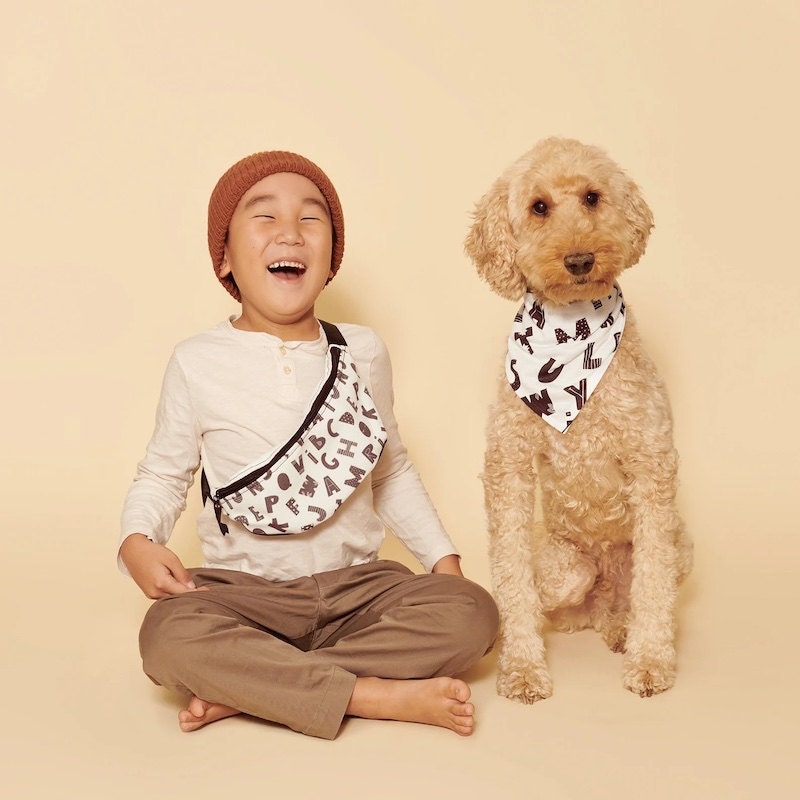 SHOP: Matching dog bandana and human fanny pack from My Dear Bongo, $46
If their true best friend has four paws, they'll love this matching set with an alphabet-printed fanny pack for them and a matching bandana for their pet. Turn your next walk around the block into a strut down the cat-walk.
Unique baby gifts
Wooden heirloom baby toys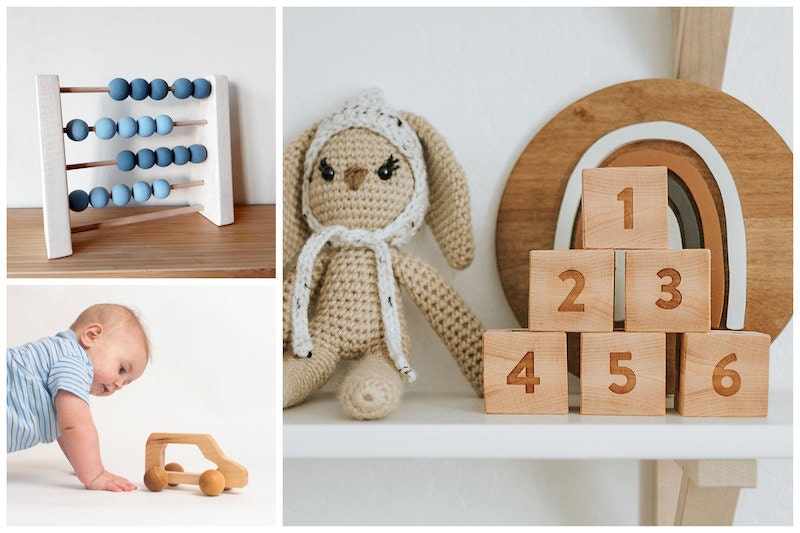 Babies just might be our favorite little ones to buy gifts for because they're so interested in any new goodie they lay their eyes on. You'll find all kinds of beautiful, heirloom-quality wooden toys from many different Etsy sellers. These picks work well as birthday gifts for one-year-olds, too. The kid-friendly designs are sturdy and designed perfectly for tiny hands to play with for years to come.
Playful plush toys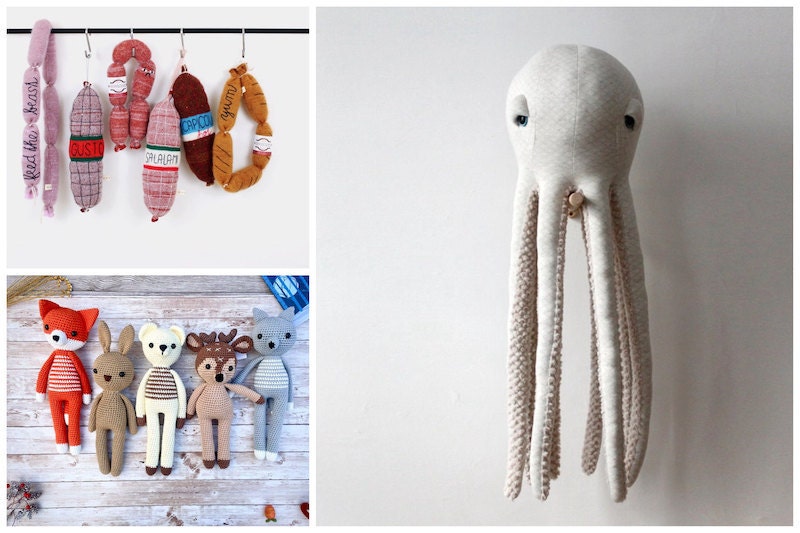 As babies transition to toddlers, it's the perfect time to introduce a sweet stuffed toy for them to love for years to come. Whether it's a traditional crocheted woodland creature, an oversized octopus, or a clever charcuterie-inspired set, these handcrafted plush toys make a great baby gift idea.
Best gifts for little kids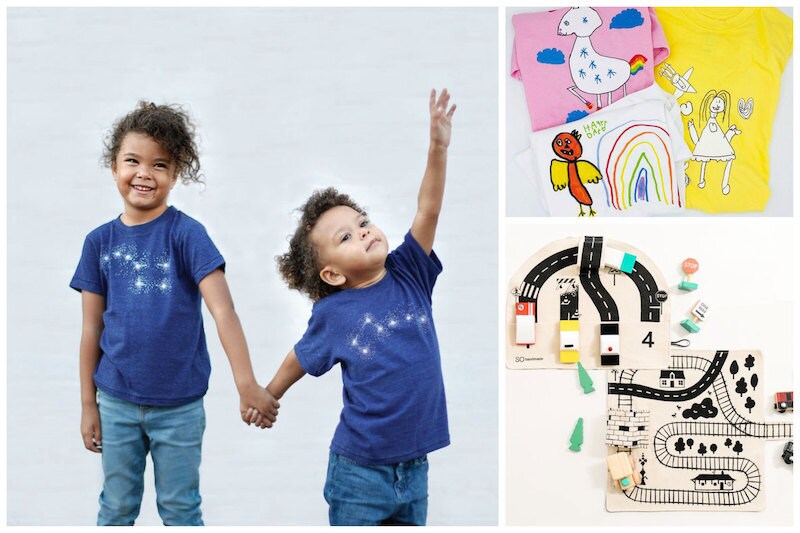 At this point in life, little kids have lots of toys so the best gifts for little kids are the ones that really stand out. Skip the toy aisle and look for personalized gifts that feature their own artwork, like these custom art print t-shirts for kids. Matching shirts are a picture perfect present for siblings and cousins. And here's an insider tip: You'll score some major parent points with gifts that take up minimal space—like modular balance beams and play mats that stack or fold down to store away.
A sensory table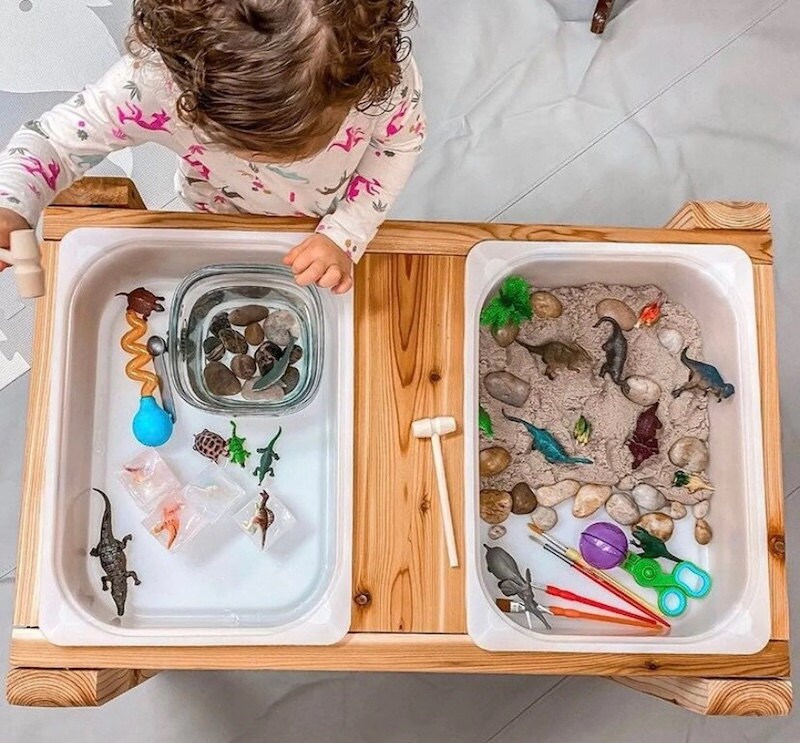 SHOP: Kids double-bin sensory table from Monkey Tables, $242
Perfect for indoor or outdoor play, this sensory table can be used with dry materials like sand or oats, or filled with water for liquid play.
Make-believe food from around the world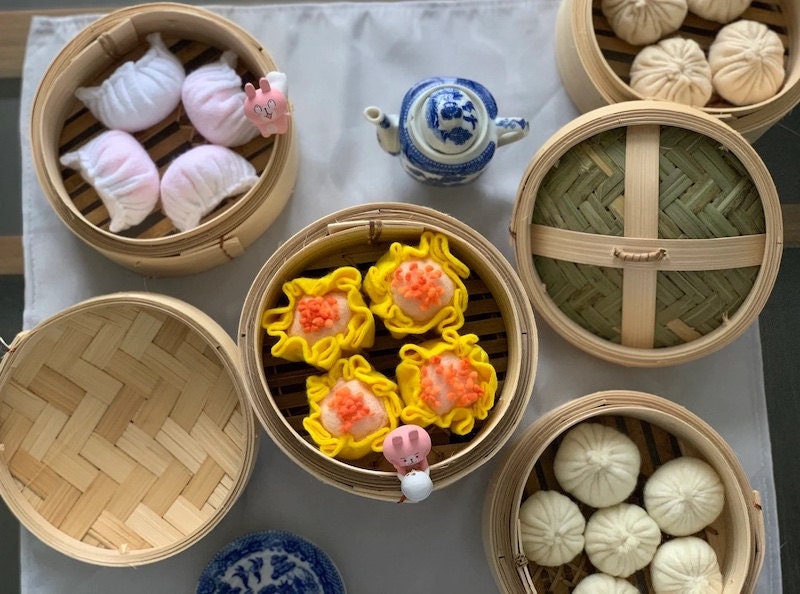 SHOP: Siu Mai wool dumplings from Tiny Bao House, $15
Got a budding chef in your life who loves make-believe? Choose from two, three, or four pieces, and surprise them with their very own set of felt dumplings for their next dish.
Alphabet toys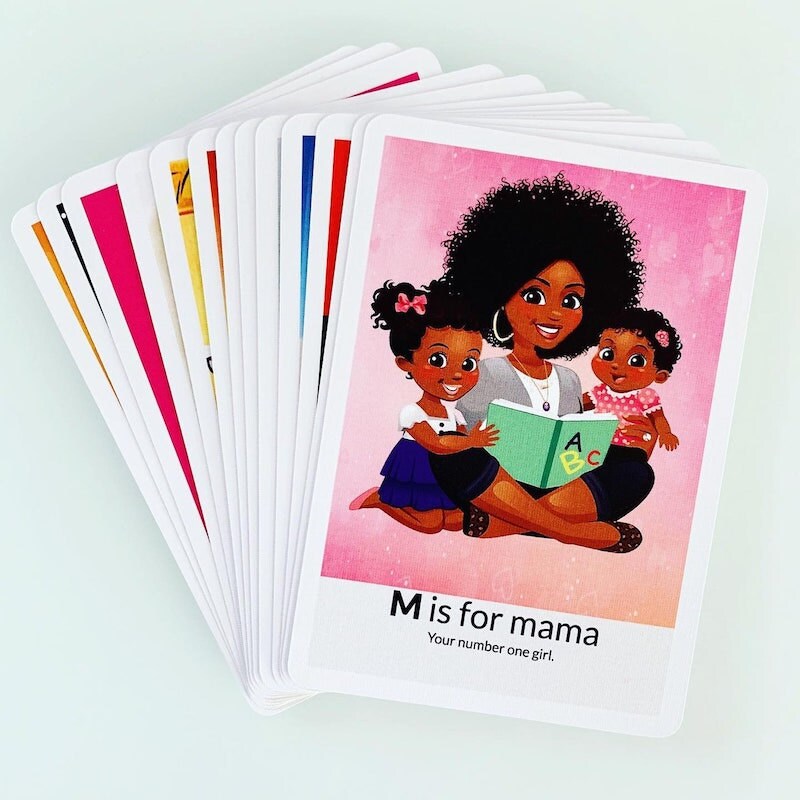 SHOP: Illustrated ABC flash cards from The Glow Brands, $20
A great educational stocking stuffer for kids, these colorful illustrated ABC flash cards feature letters matched with inspirational phrases and positive imagery. Even better, they're made from durable linen cardstock and can be easily wiped clean.
Unique gifts for big kids
The best gifts for big kids help them explore their passions and what makes them unique, whether that's reading, enjoying the outdoors with a little tree swing magic, or crafting and creating. Personalized gifts for kids—like a savings bank with their name on it—are a thoughtful choice that kids this age will cherish for years to come. Books are an educational gift idea for big kids, especially books that represent their own cultures and perspectives like "Priya Dreams of Marigolds and Masala".
Skateboards for kids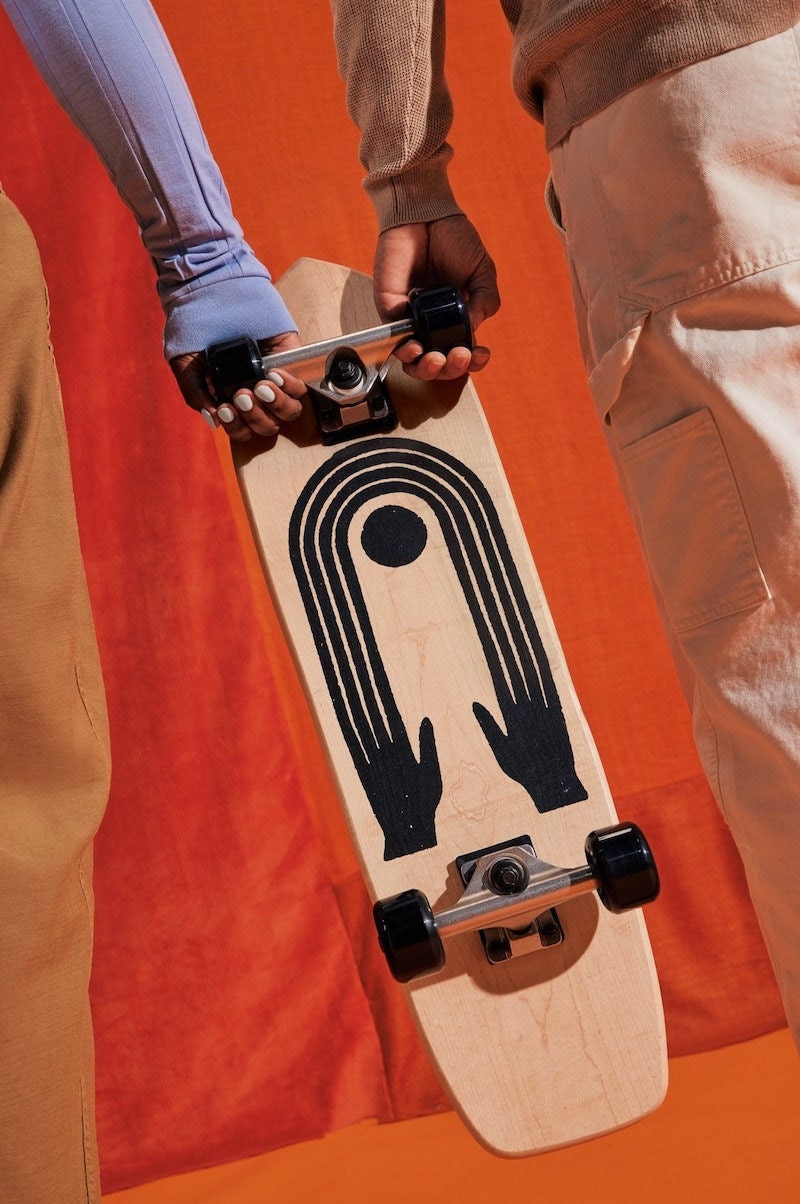 SHOP: Artist collaboration cruiser from Southpaw Board Co, $199
Big kids love anything "cool" and what's cooler than cruising the streets on a custom skateboard? The sturdy hardwood designs from Southpaw Board Co feature artist collaborations and various lengths from mini boards to cruisers.
Craft kits for kids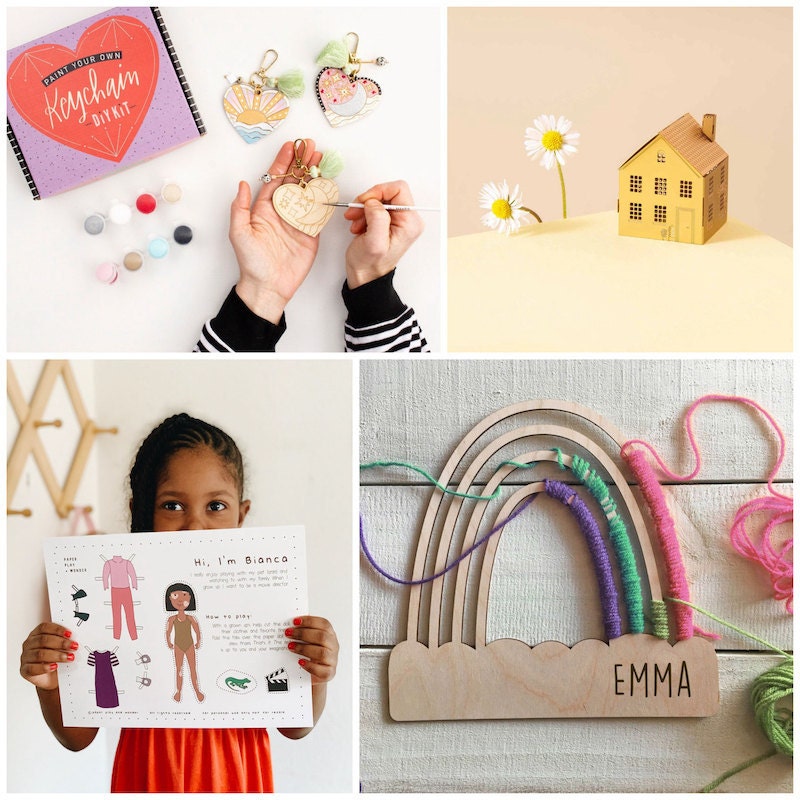 As big kids become more and more interested in electronics, gifts that ground them in creativity and crafting with their hands are a welcome escape. Craft kits for kids come in all shapes and sizes and may even help the big kids on your list discover a new hobby like woodworking, sewing, or painting.
Cool gift ideas for teens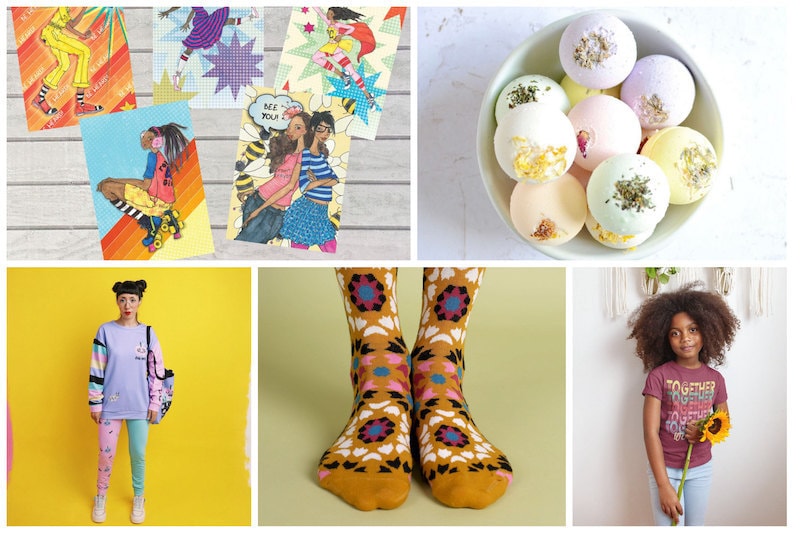 The teen years are full of figuring out just who you are and some of the best gifts for teens help them express themselves through their personal style choices. Grooming and beauty products are another popular gift for teens, like handcrafted bath bombs (or a kit to make their own).
Neon signs for teens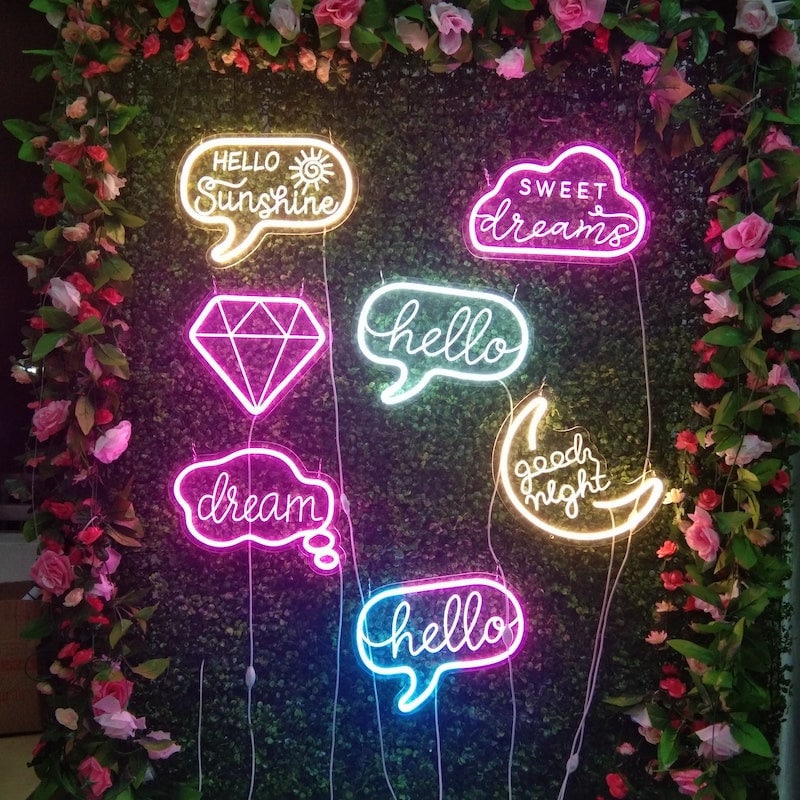 SHOP: Neon signs from Neon Dancing, from $49
A trendy spin on nightlights, custom and handcrafted neon signs are a bright and bold gift idea for the tweens and teens. Choose a youthful design like these speech bubble neon signs or shop for a custom neon sign made just for them.
Cool keychains for teens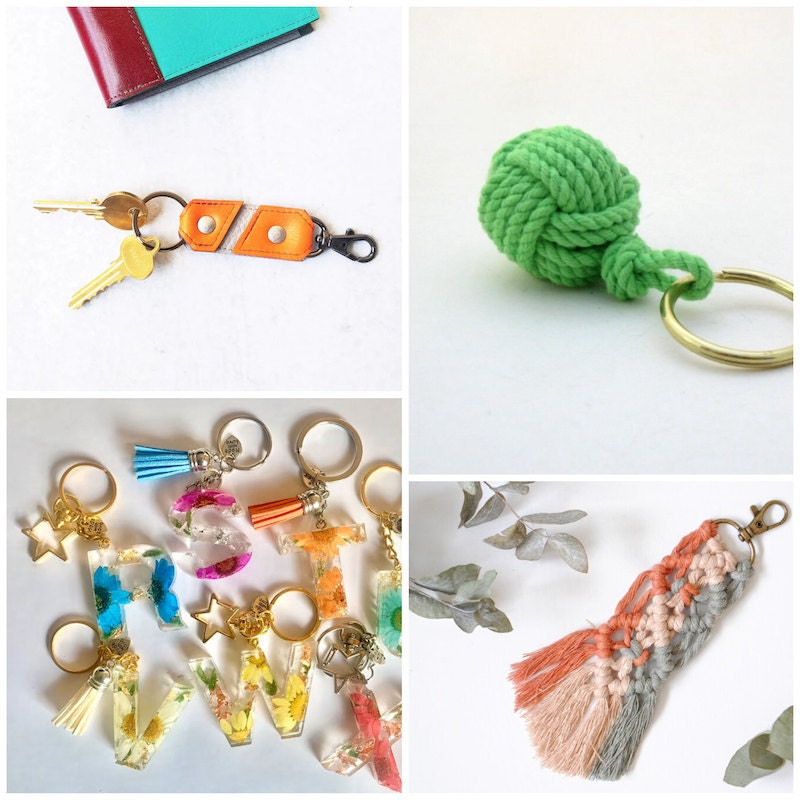 One of the most momentous occasions in a teens life is finally claiming the title of "licensed driver." Celebrate their newfound freedom and mobility with a personalized leather keychain featuring their initials or a short message from you for their 16th birthday.