by Heather Baird
Whip up a sweet garland of smiling dough ornaments with this tutorial by Heather Baird.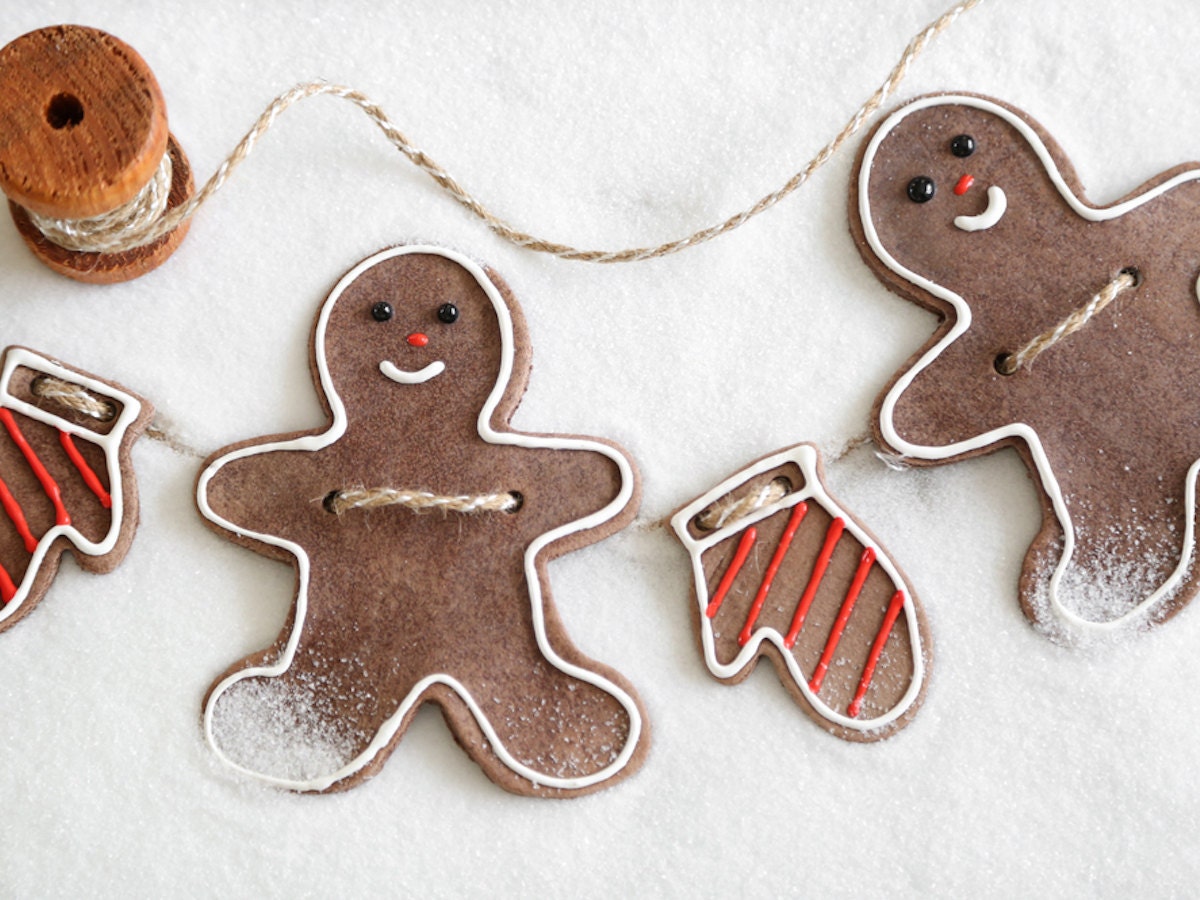 Salt dough ornaments are one of my favorite holiday projects because they combine two things I love: baking and crafting. My mom taught me how to make them when I was a little girl, and making them still feels special all these years later.
In this project, ordinary pantry staples are transformed into beautiful holiday ornaments with very little effort. Salt dough mimics the look and fragrance of gingerbread, and it will perfume your tree with warm spices. Decorating the cut-outs is optional, but I love using 3D fabric paints to create the look of royal icing and candy buttons. You can also use a light varnish such as Mod Podge to seal the cookies, and with careful handling, they'll keep indefinitely.
You will need:
1 1/2 cups all-purpose flour
1/2 cup unsweet cocoa powder
1 cup salt
2 tablespoons ground cinnamon
2 teaspoons ground ginger
1 to 1 1/4 cups water
Parchment paper
Rolling pin
Plastic straw
3D fabric paint in squeeze bottles
Mod Podge or clear gesso
Small sponge brush
Step 1: Mix the dry ingredients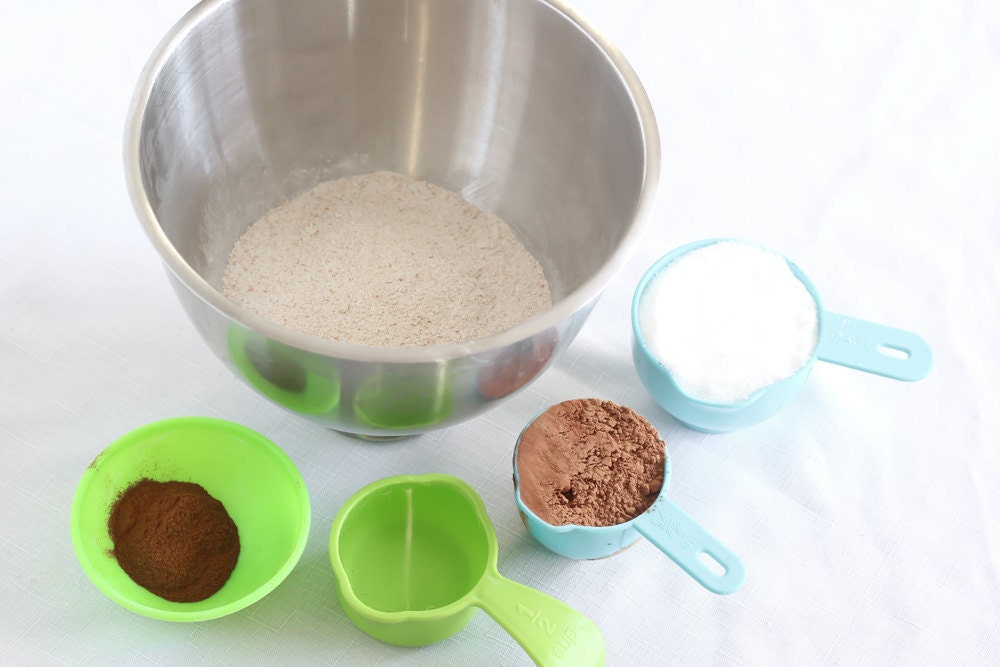 Pour the flour, cocoa powder, salt, cinnamon and ginger into a large mixing bowl. Preheat the oven to 170°F and cover two large cookie sheets with parchment paper.
Step 2: Make the dough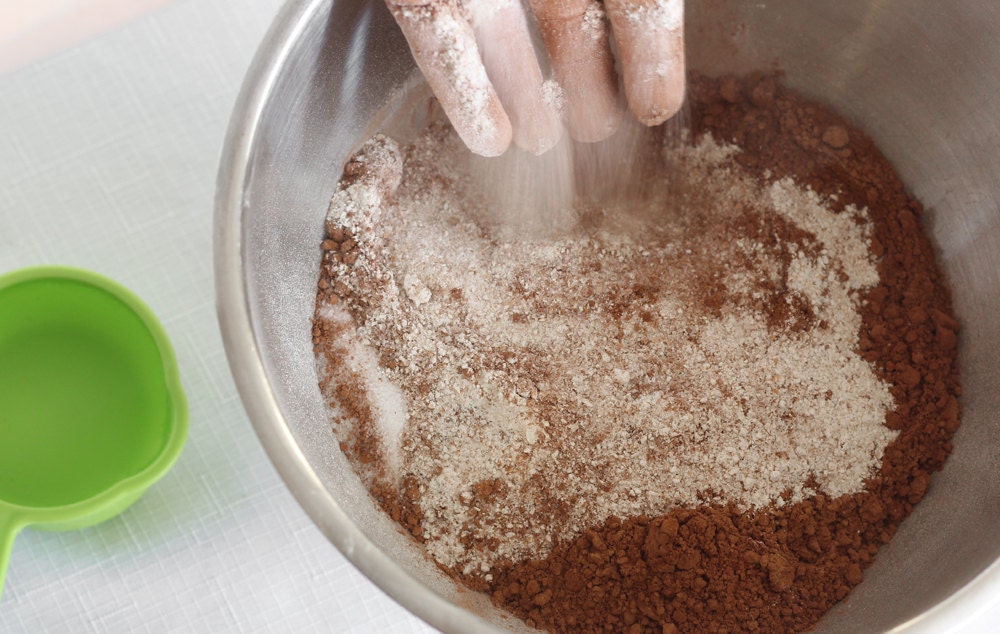 Toss the dry ingredients together with your hands. Add 1 cup of water and mix with your hands until it forms an elastic dough. This may take some experimenting—if it's too dry, add a little more water; if it is too wet and sticky, add a bit more flour.
Step 3: Roll and cut the dough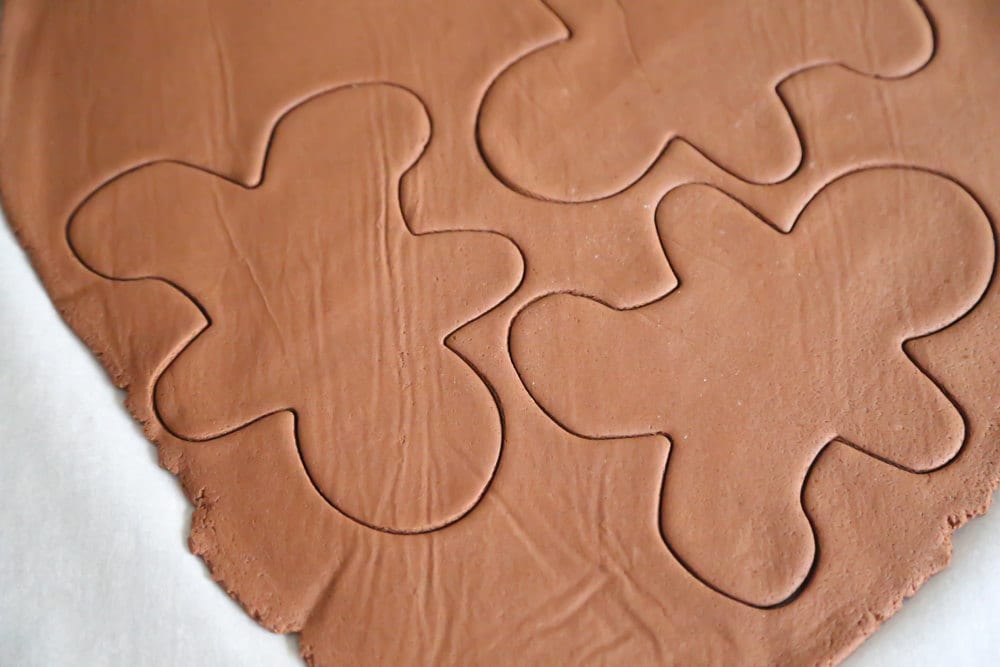 Roll the dough to 1/4-inch thickness with a rolling pin between two pieces of parchment. Remove the top layer of parchment paper. Use cookie cutters to cut shapes from the dough; transfer the cut-outs to the parchment-lined baking sheets.
Step 4: Make holes for hanging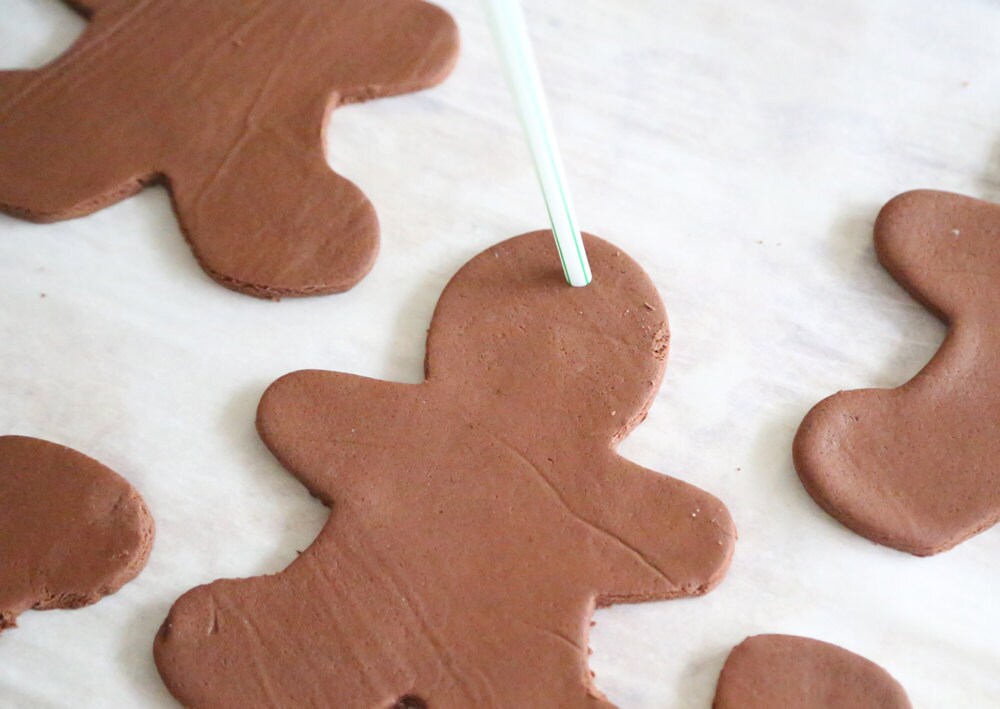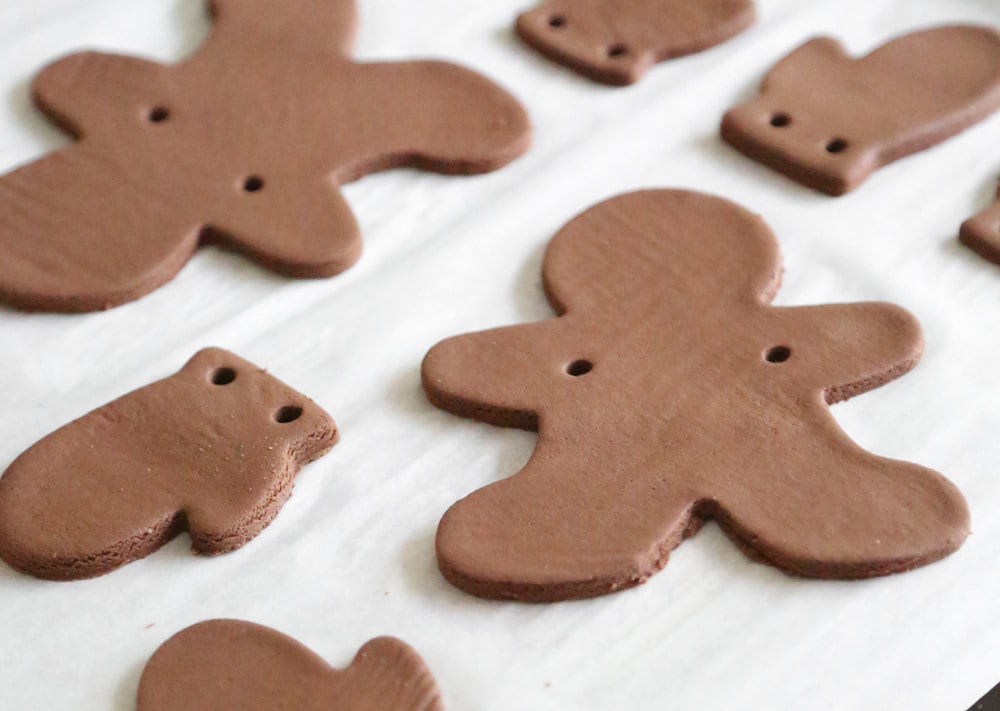 Before baking, use the plastic straw to make a hole in the top center of the ornaments. This is where you'll tie string for hanging. You may also choose to cut two holes, approximately 2 inches apart, in the middles of each ornament to thread them as garland.
Step 5: Bake and seal the ornaments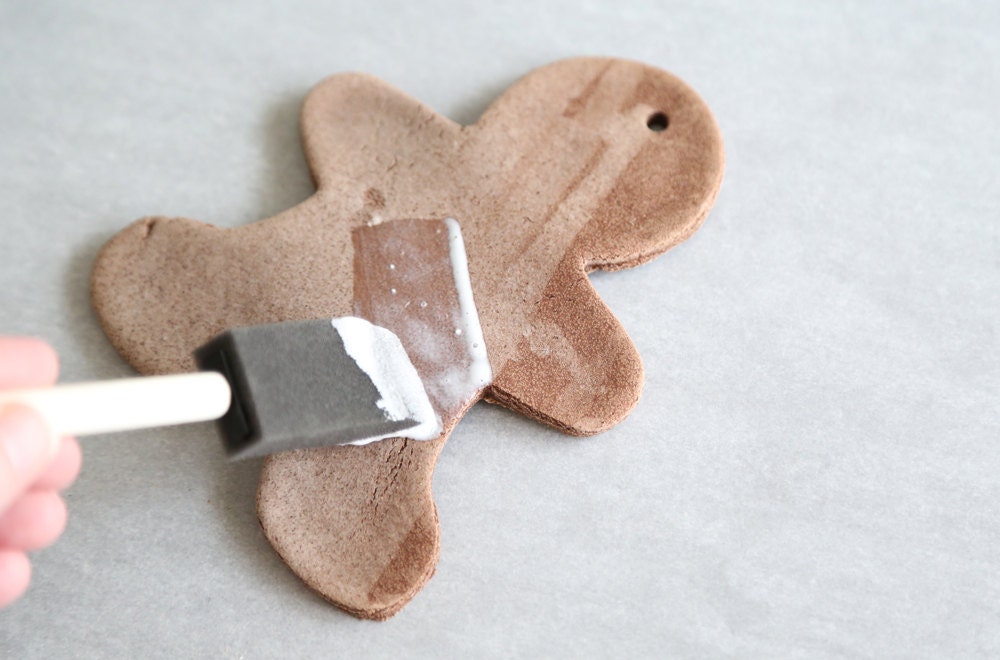 Bake the shapes for 2 hours. Rotate the pans and bake for 1 to 2 more hours, or until the shapes are dry and rigid. Use the small sponge brush to apply the varnish. This will seal the cookies and intensify their natural color.
Step 6: Decorate!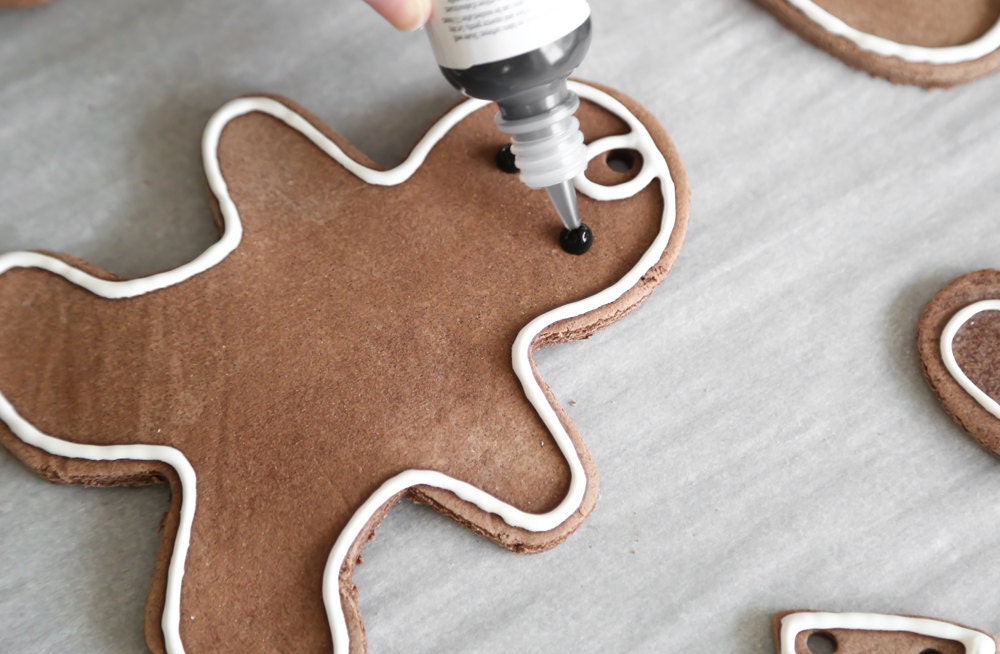 When the varnish is completely dry, use the 3D paint to decorate the cookies.  Allow the ornaments to dry completely, about 2 hours.
Step 7: Hang and enjoy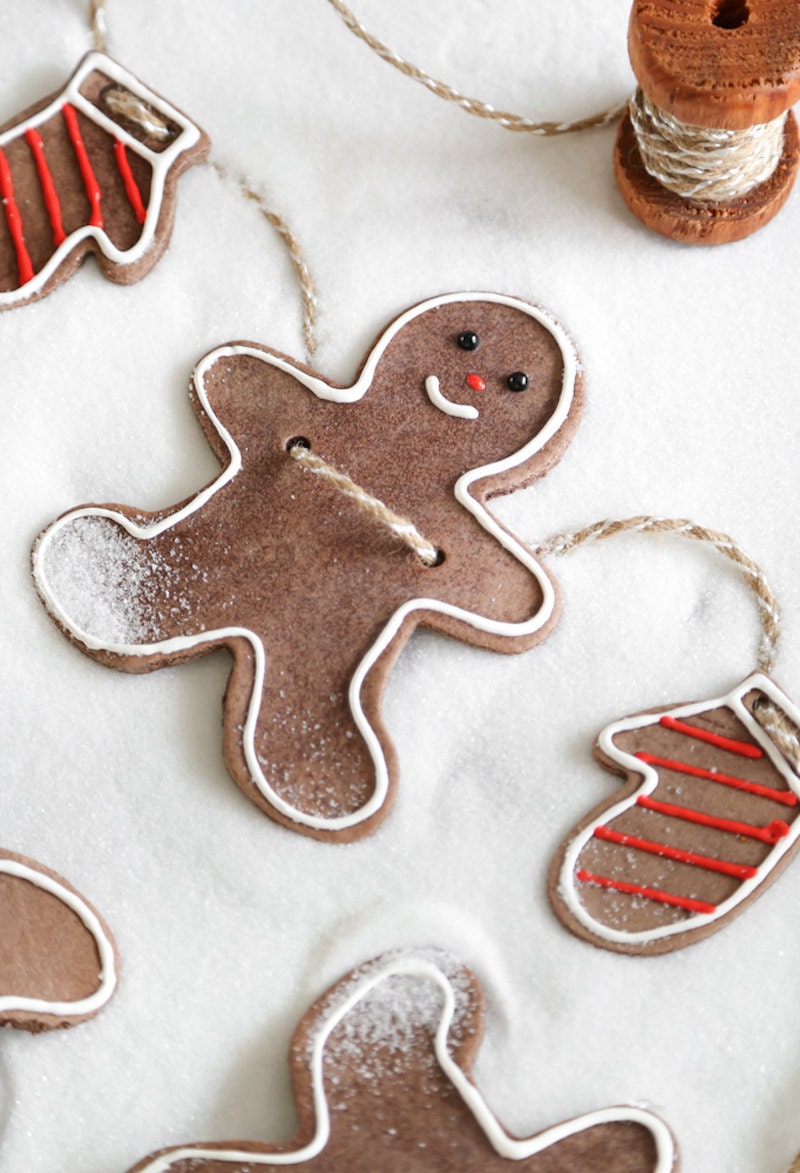 Thread ribbon or string through the holes and hang as desired.
Note: These ornaments are lovely hanging on pine branches, but they also make pretty gift tags for wrapped presents. This dough may also be used to make beads for jewelry. Baking times will vary according to the sizes of the beads, so keep a careful eye on your creations while they dehydrate in the oven. This recipe is not intended for consumption.
All photographs by Heather Baird