Treat your valentine to a sentimental sweet with these easy-to-customize mixtape cookies.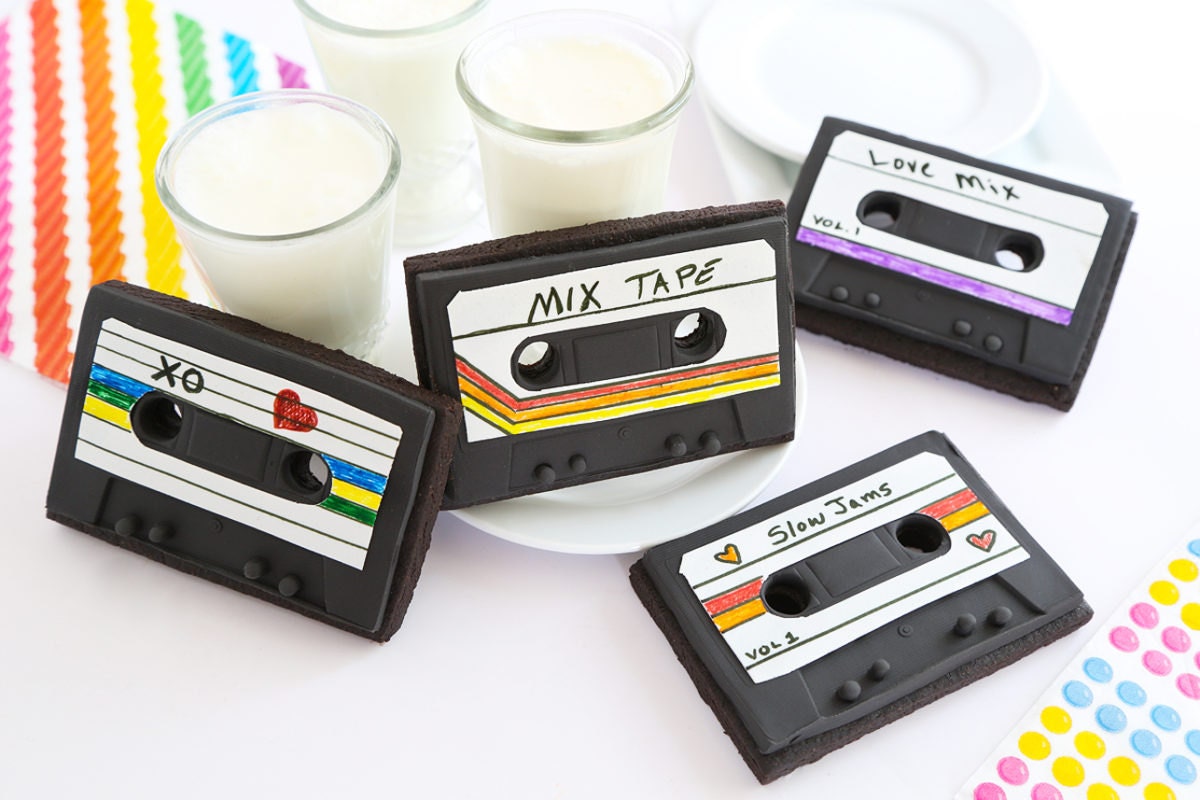 Before iTunes and Spotify were a thing, mixtapes ruled the day. These homemade music compilations allowed the smitten to record an audio love letter—with a little help from David Bowie or Pat Benatar. Today, I'm sharing an edible mixtape cookie that's the perfect nostalgic gift for your valentine (or anyone that loves the '80s and '90s).
You'll need a few special items to make these cookies. An actual audio cassette tape is necessary, so if you don't have one, you can purchase new blank cassette tapes online. A standard drinking straw and a wide straw are also used, so if you've been thinking of investing in some reusable ones, now's the time! The edible paper is made of food starch (sugar sheets) and, along with food coloring markers, can be found at most craft stores in the baking aisle.
Mixtape Cookies
Yields 2 dozen
You will need:
1⁄2 pound unsalted butter
1 cup plus 2 tablespoons granulated sugar
1 egg
1 teaspoon vanilla extract
2 cups all-purpose flour
1 cup black cocoa powder
Pinch of salt
1 pound black fondant
Water, corn syrup, or honey
Parchment paper
2 white sugar sheets
1 piece craft paper
Tip: Most used cassette tapes have been collecting dust in the attic for decades, so they'll need to be thoroughly cleaned before being used on the cookies. First, scrub the surface with a soapy cloth (dish soap is best), then use an alcohol pad to wipe the surface clean. Nooks and crannies should be cleaned with a cotton swab. Finally, wipe the surface again with a clean, damp rag.
Step 1: Make the dough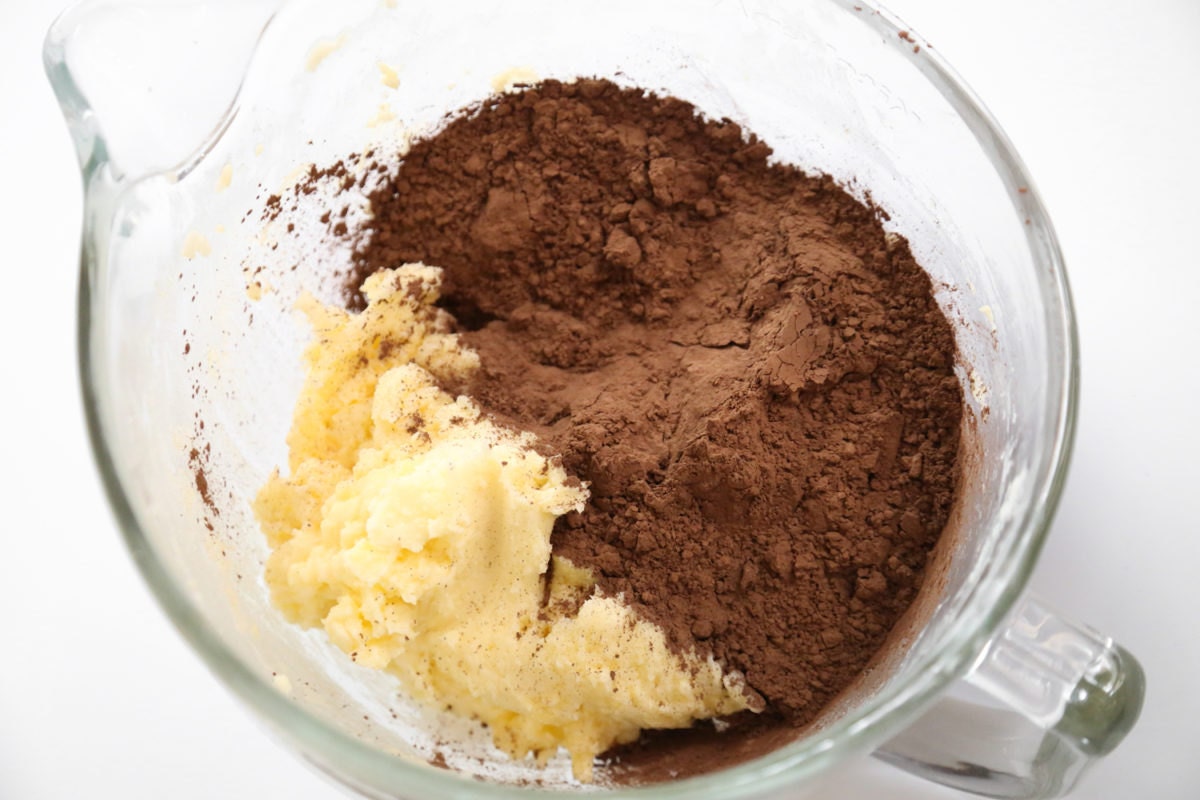 In an electric mixer fitted with the paddle attachment, mix the butter and sugar together until just incorporated. Do not over-mix at this stage, or the cookies may spread while baking.
Add the egg and vanilla extract. Mix again on low speed, stopping to scrape down the sides of the bowl intermittently as needed.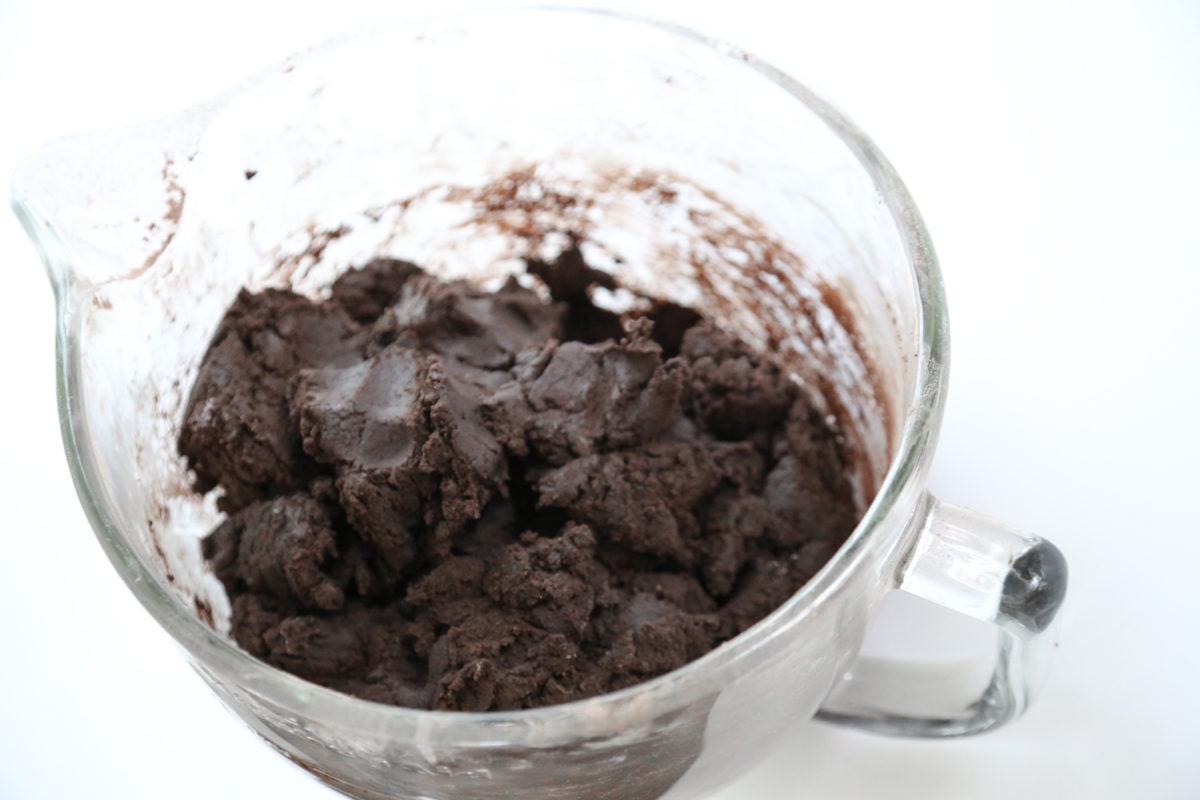 In a medium bowl, whisk together the flour, cocoa, and salt. Add to the butter and egg mixture. Mix on low until dough is formed and there are no longer any streaks of butter in the mixing bowl. The dough will often clump around the paddle attachment while being mixed. This is normal and a good sign that your dough is the right consistency.
Tip: If your mixture is crumbly and not coming together, add cold water one tablespoon at a time until the dough begins to clump.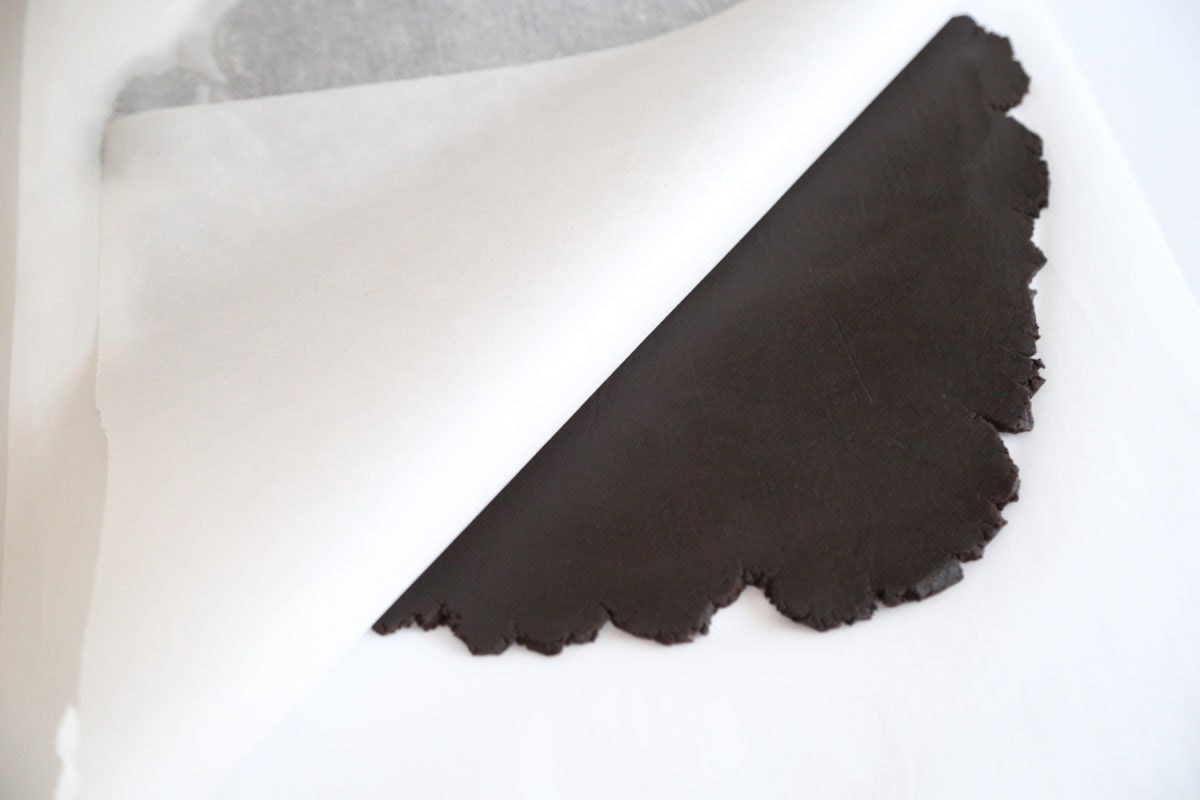 Roll the dough to 1⁄2-inch thickness between sheets of parchment paper and chill until ready for use, at least 30 minutes. Preheat the oven to 350°F. Line two baking sheets with parchment paper.
Step 2: Cut dough into cassette-shaped cookies and bake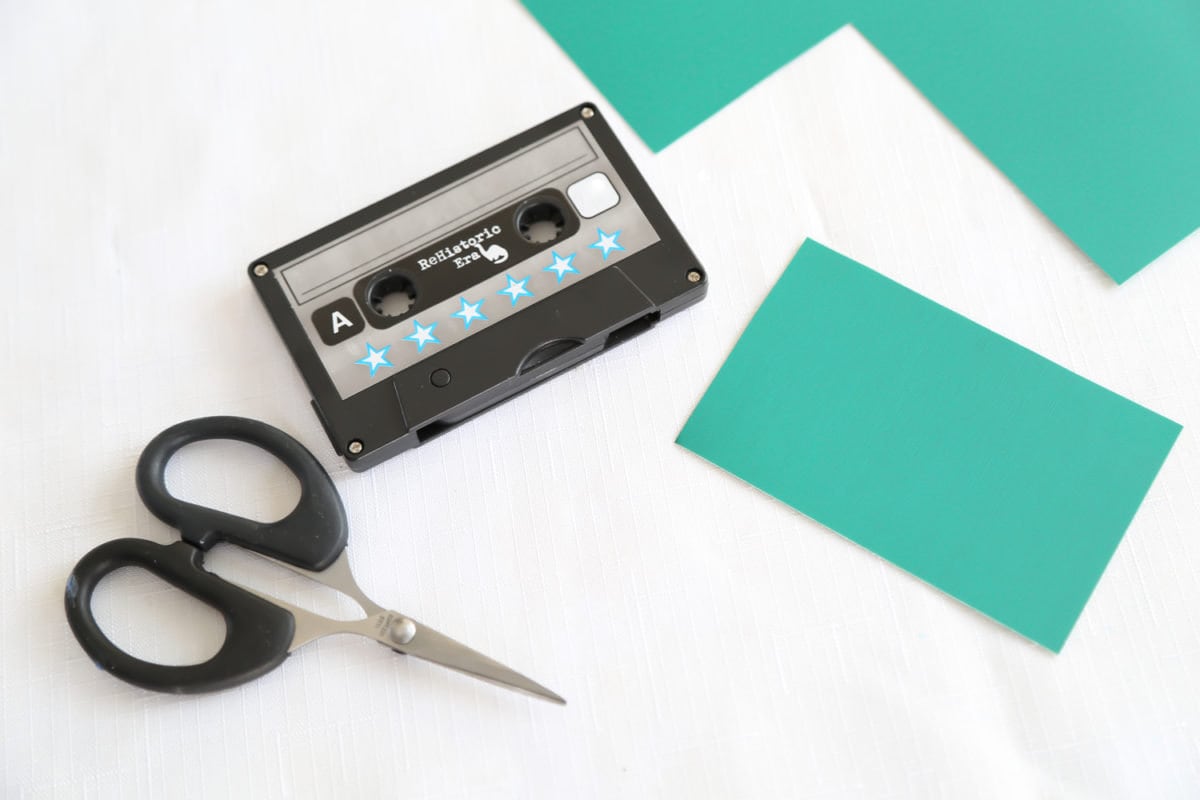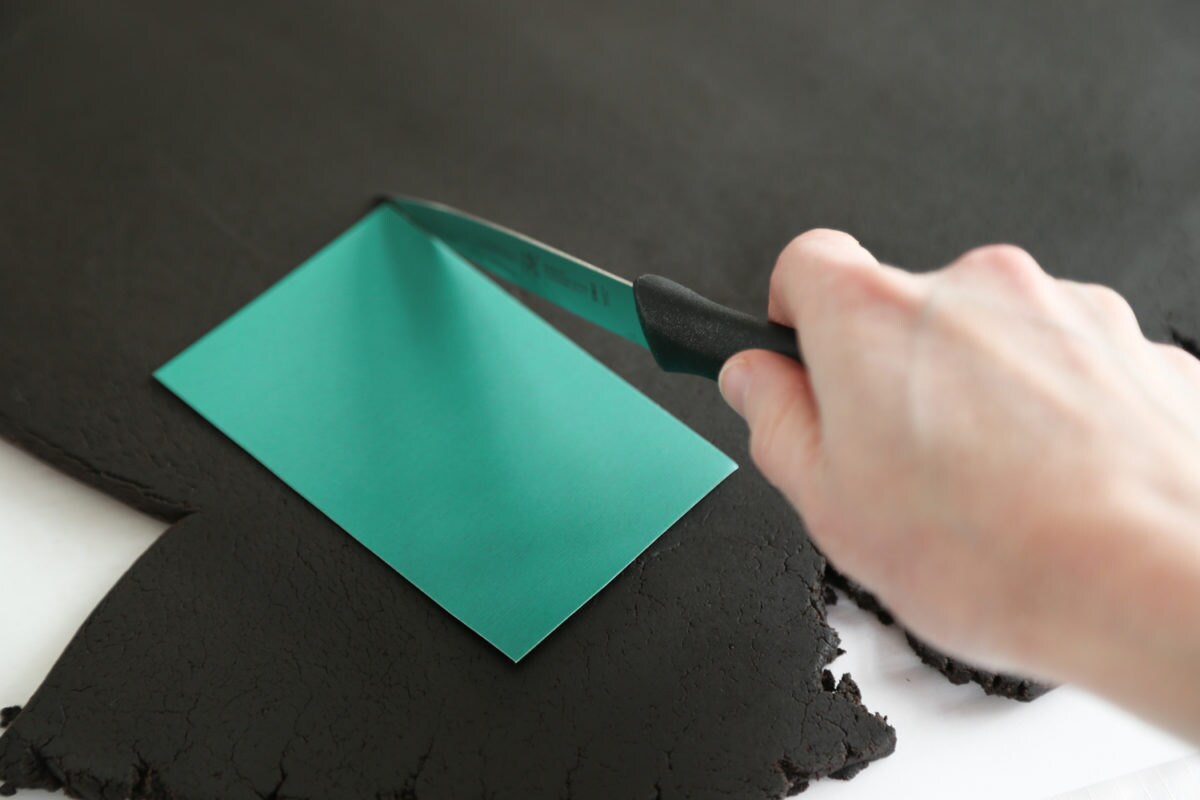 Lay the cassette on the craft paper and draw around it, then cut out the resulting shape using scissors. Use this as a template to cut shapes from the dough, then transfer to the prepared baking sheets.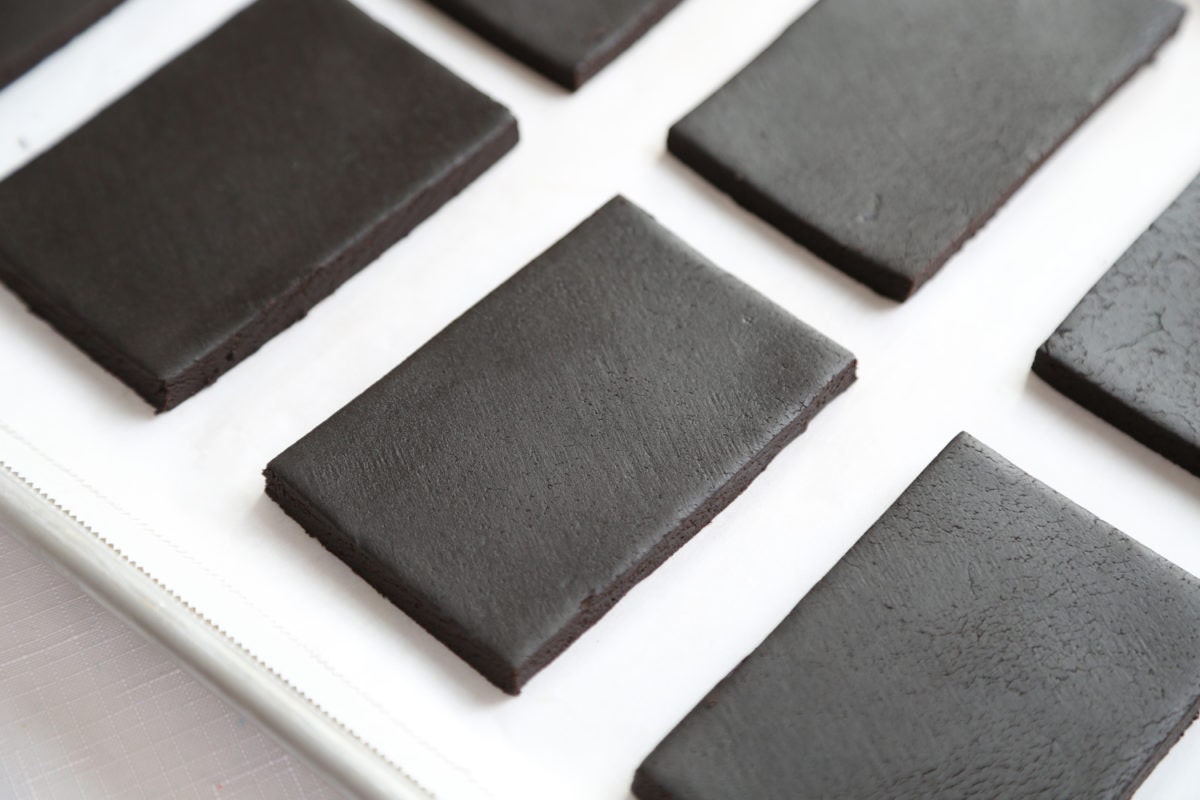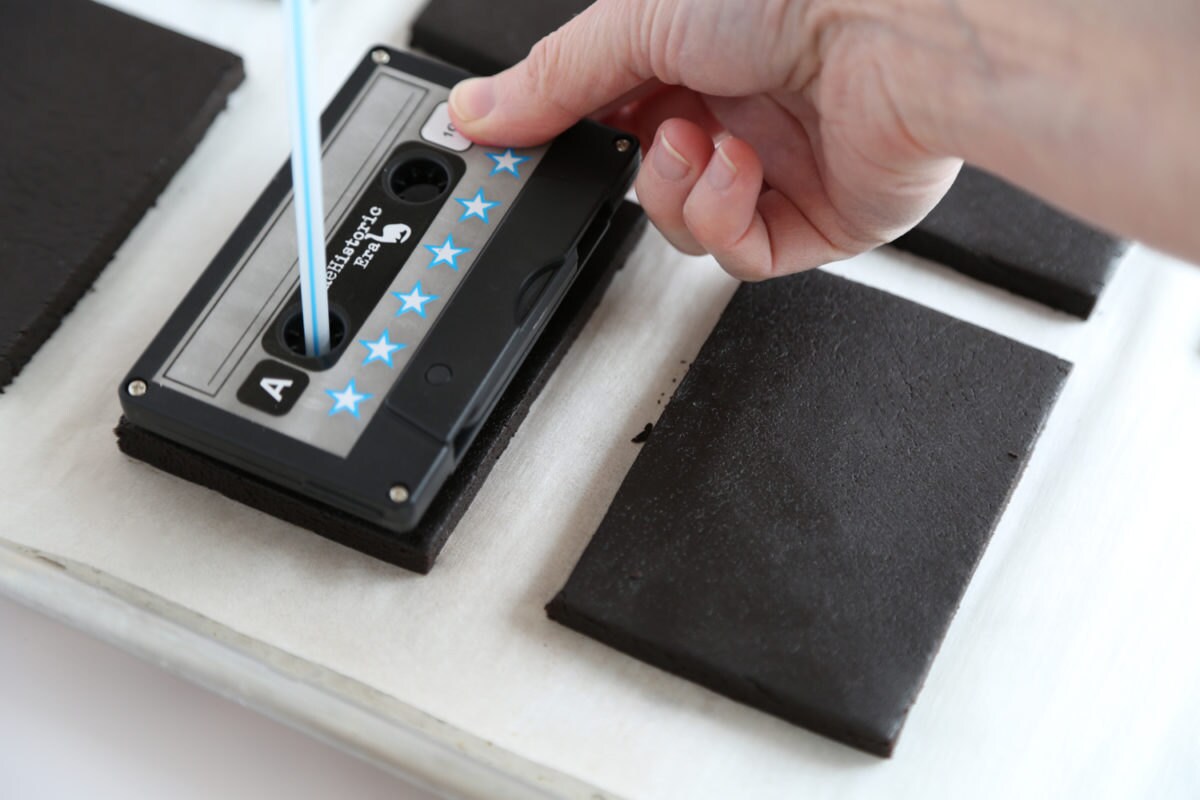 Holding the cassette tape over each shape as a guide, use the standard-size drinking straw to cut two holes in each cookie. Chill the cut cookies in the refrigerator for 10 minutes, then bake for 12-15 minutes or until they are fragrant and slightly puffed.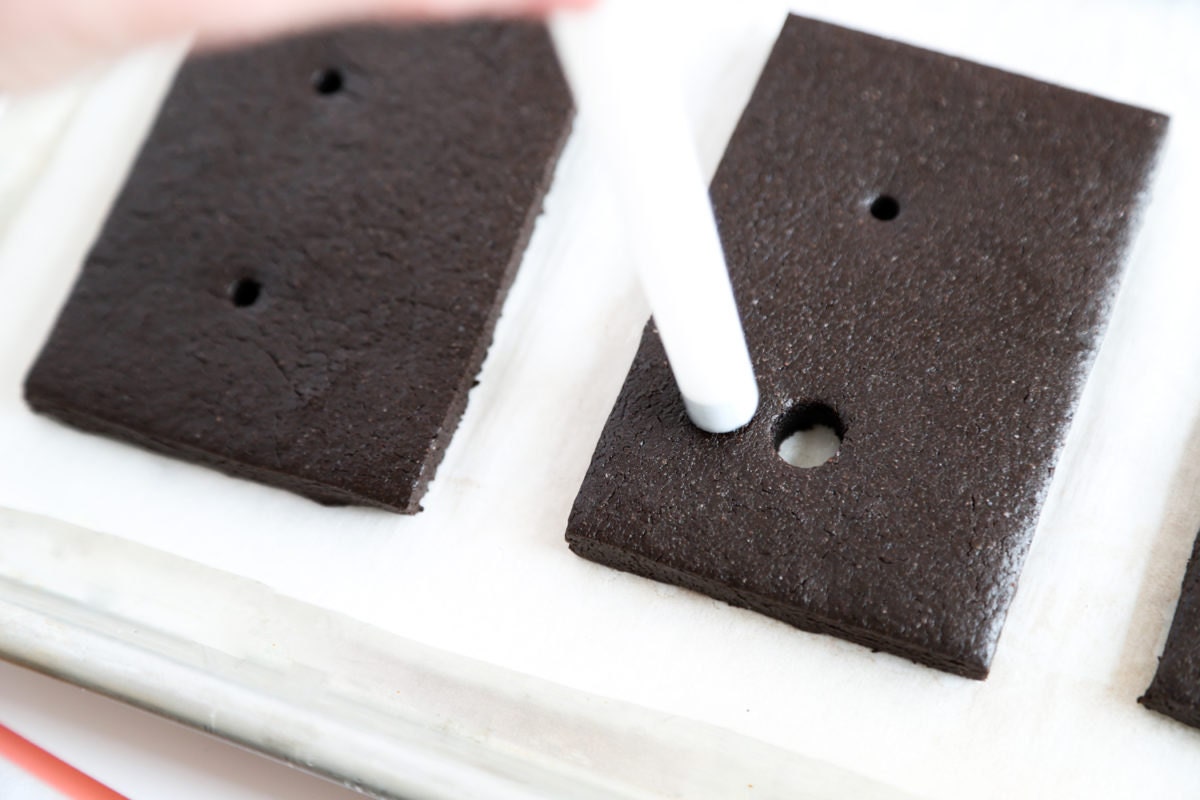 While the cookies are still warm, use the wide smoothie straw to cut large holes directly over the smaller holes previously cut. Transfer the cookies to a wire rack and allow to cool completely.
Step 3: Create cassette impressions in fondant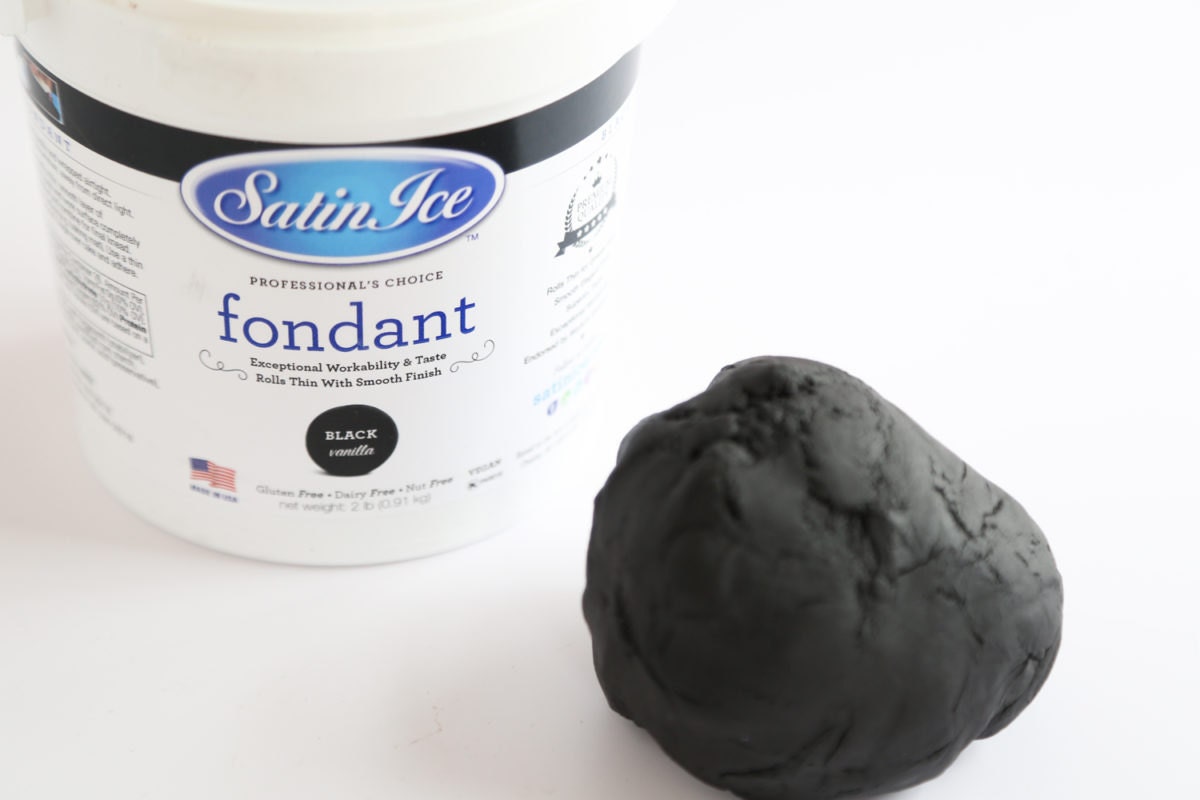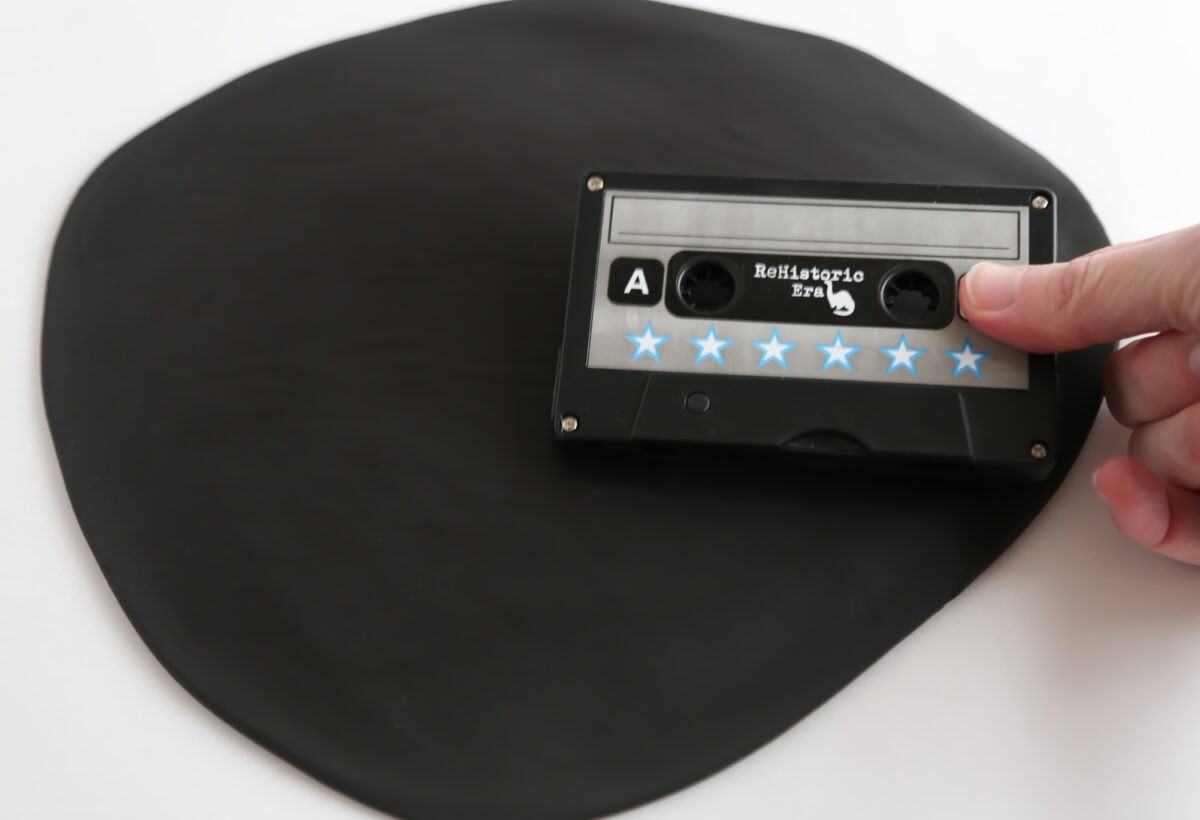 Knead the fondant well and roll between two pieces of parchment paper until it's slightly greater than 1⁄4-inch thick. Lay the cassette on the fondant and press down to make a clear impression. Gently lift the cassette from the fondant and repeat, making as many impressions as possible in the space available.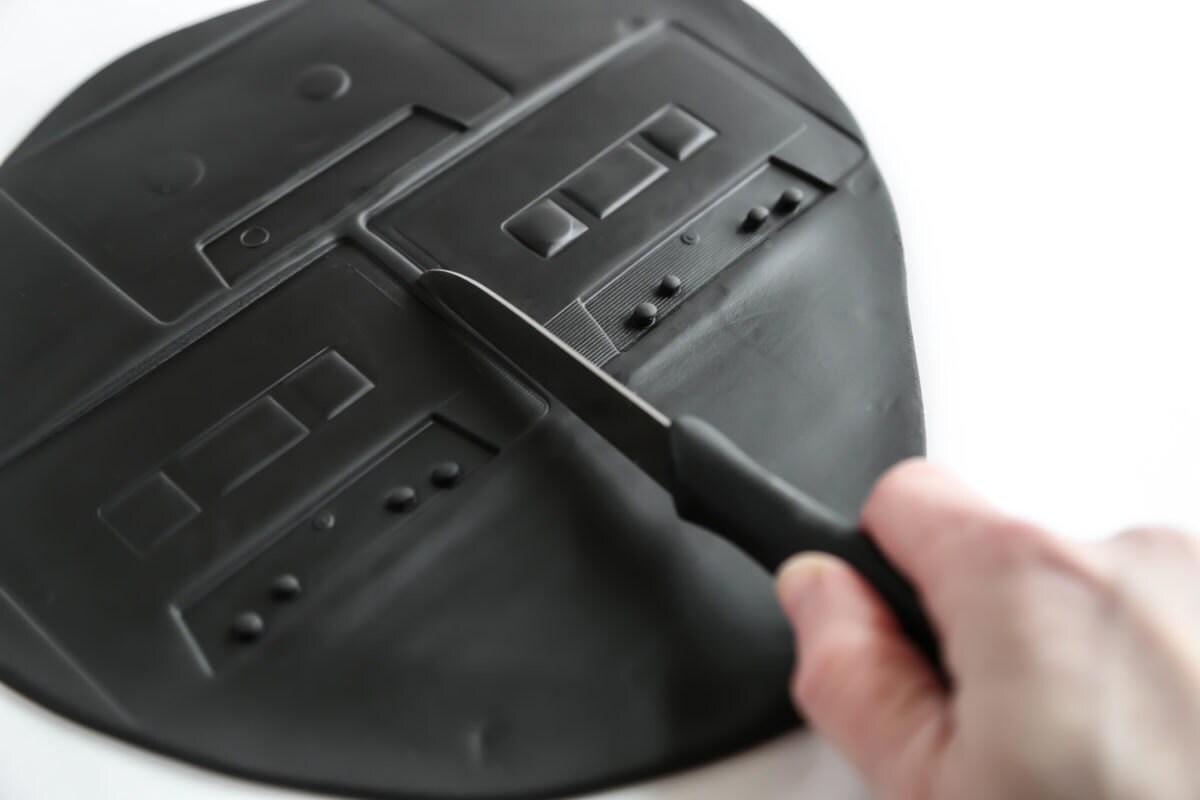 Trim around the outside of each impression with a small paring knife. Working one "cassette" at a time, use the large smoothie straw to punch out tape reel holes, then gently turn the fondant over and brush the back with water. Place the fondant onto a cooled cookie, lining up the holes in the fondant to the holes in the cookie. Repeat this process with the remaining fondant and cookies.
Step 4: Cut cassette labels out of sugar sheets and decorate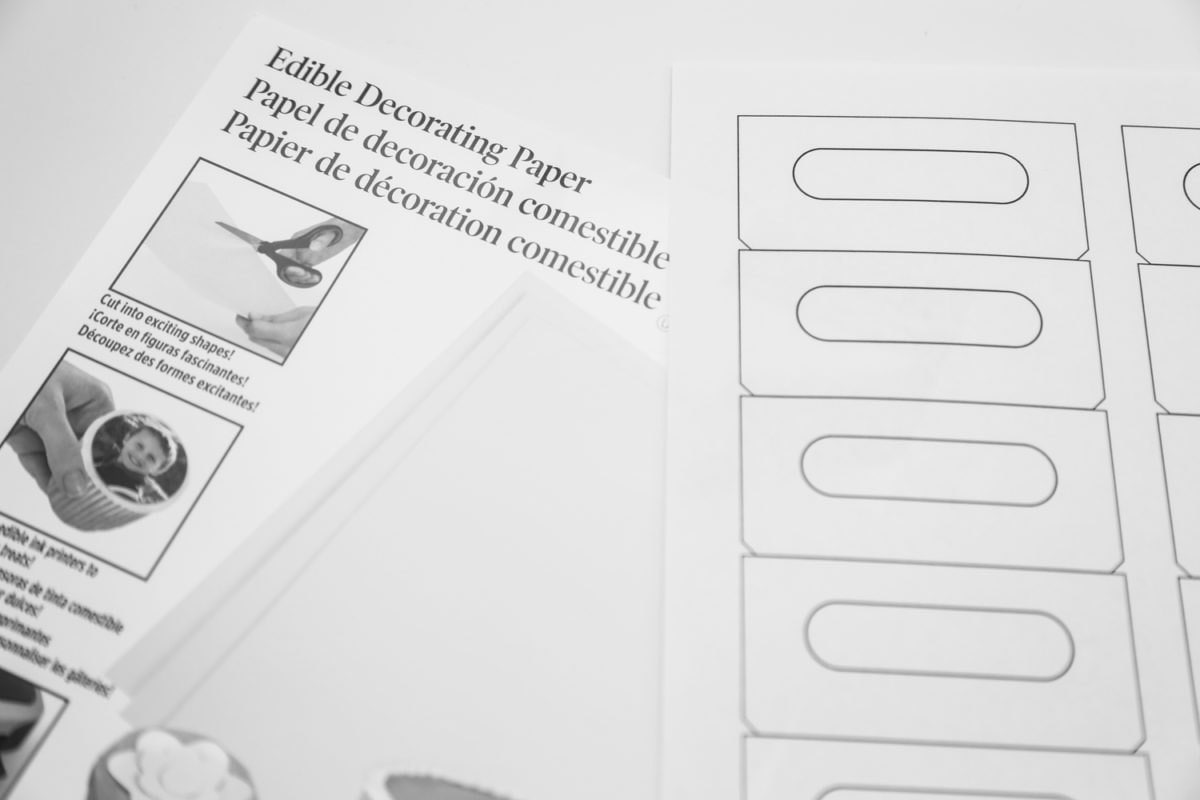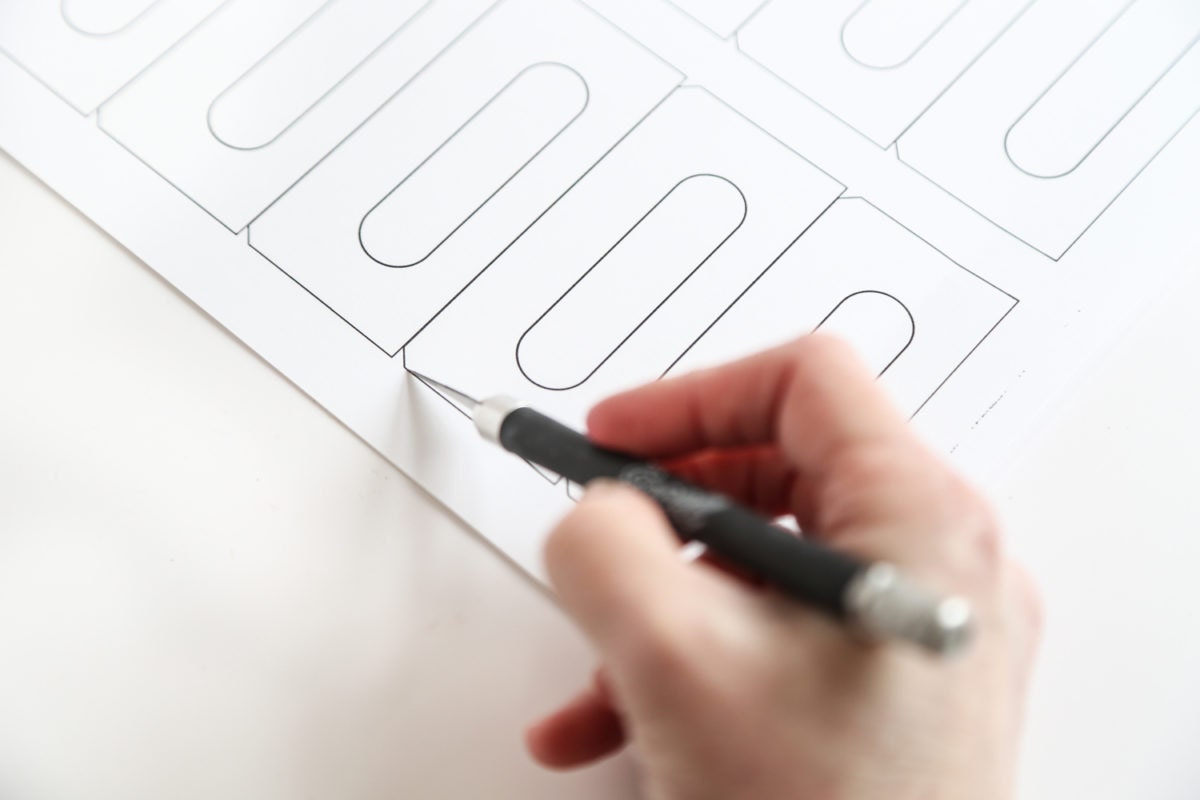 Print the template provided and lay it on top of a white sugar sheet. Use an X-Acto knife to cut through both the template and the sugar sheet. When finished, peel the cassette label shapes away from the clear plastic sugar sheet backing.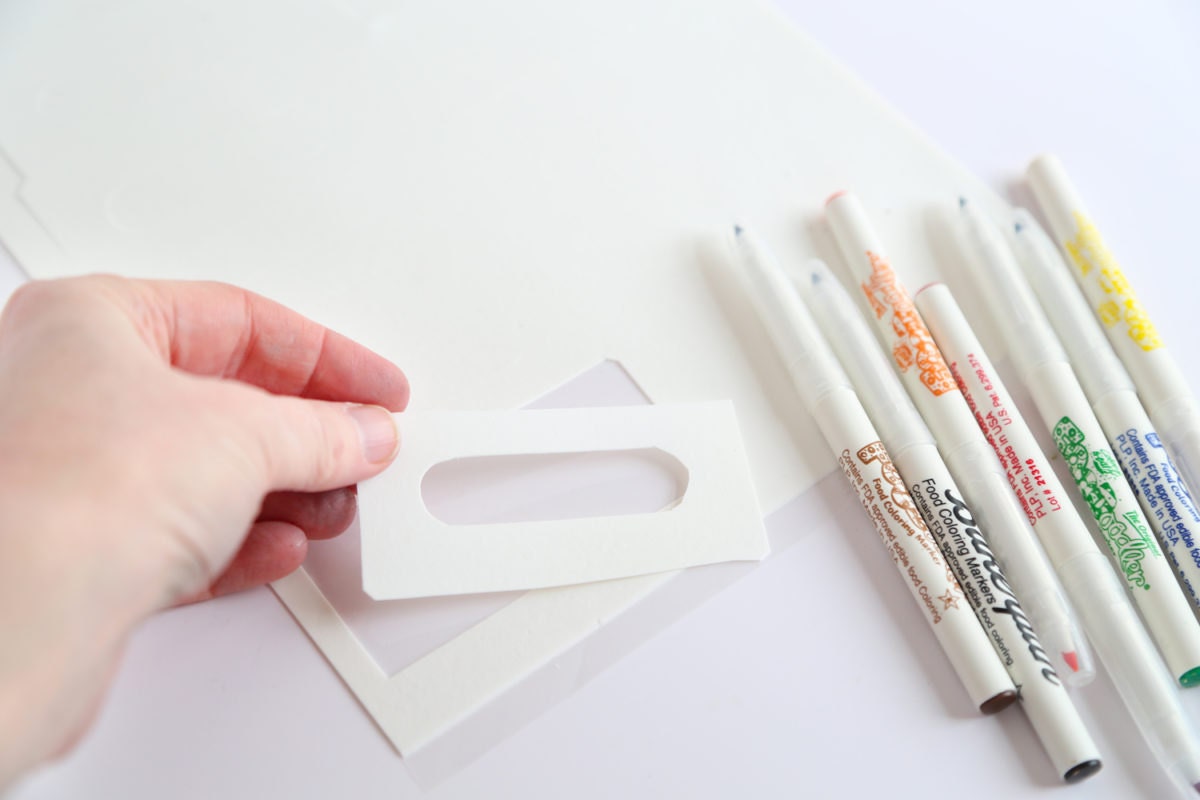 Using food coloring markers, draw lines on the labels and attach to the cookies with dots of corn syrup or honey.
Allow the cookies to stand for 15 minutes before serving.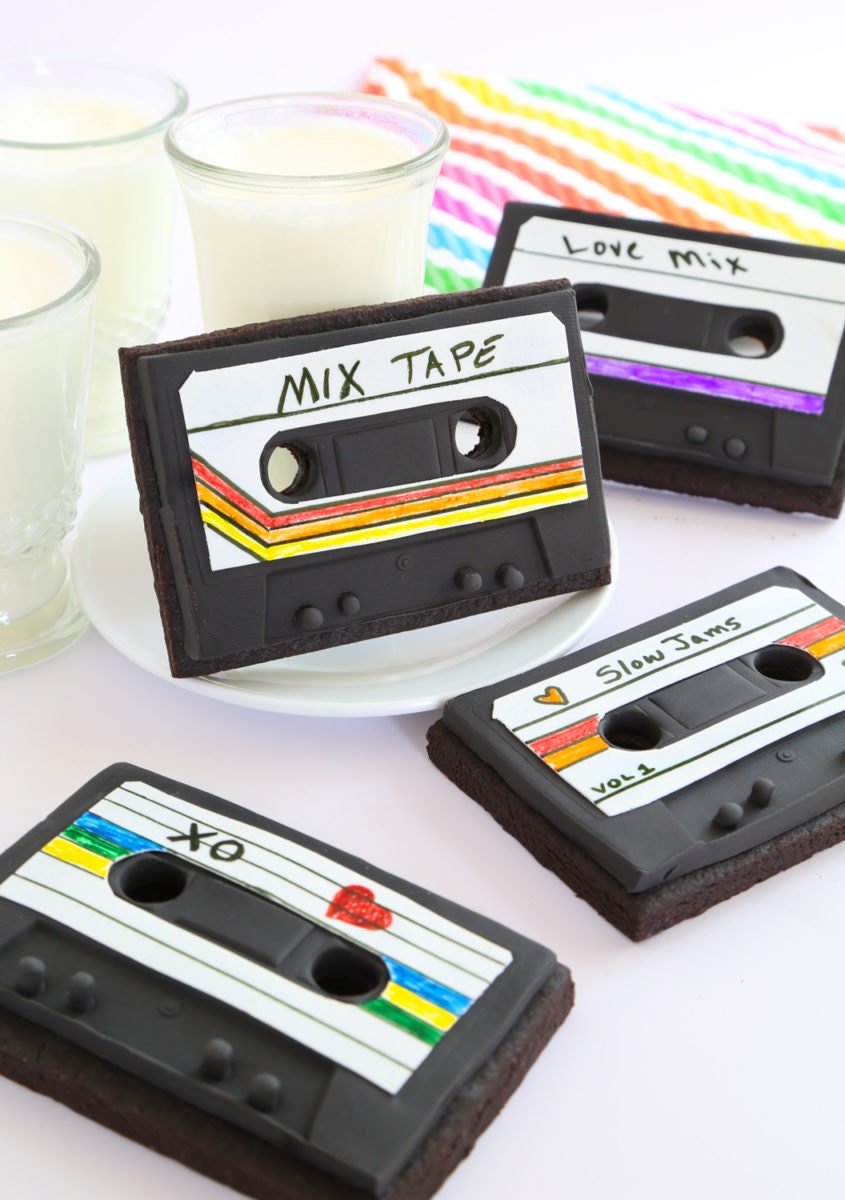 If mixtapes are your jam...
Here are four more giftable goodies by Etsy artists that are sure to get you groovin'.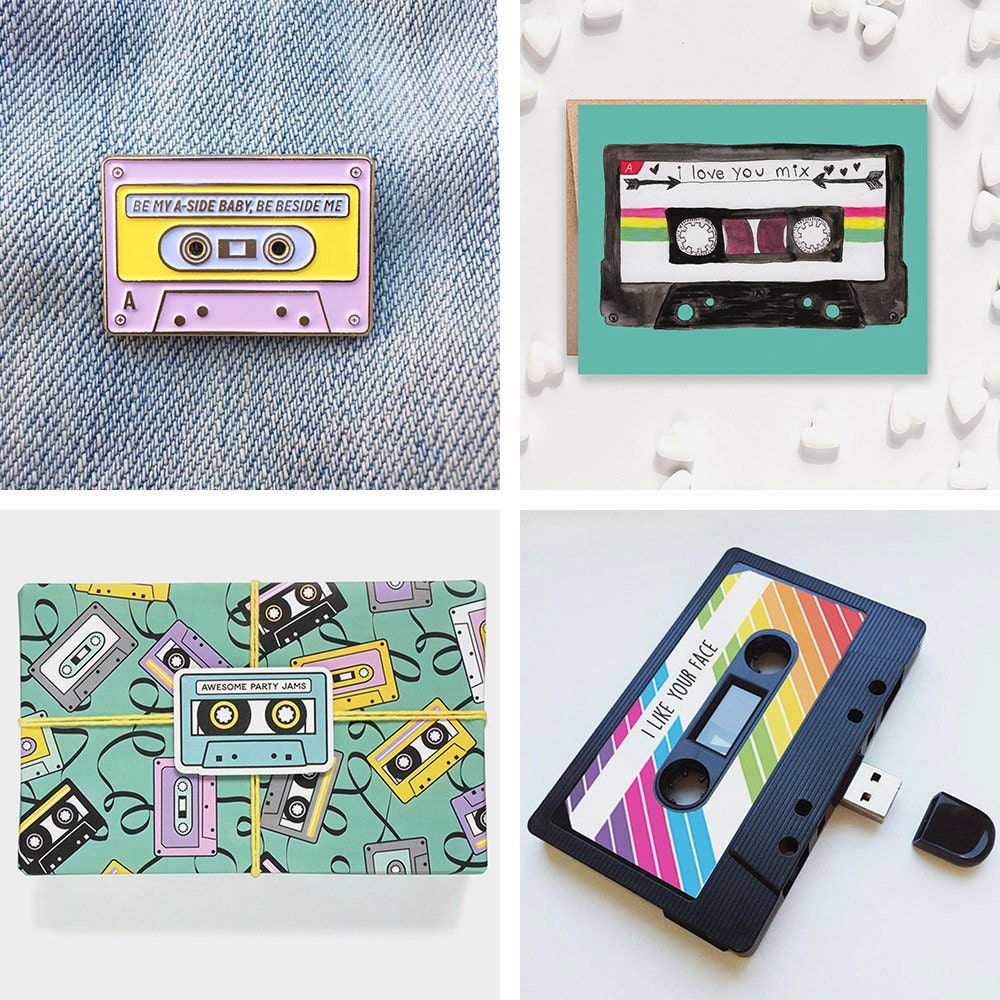 Looking for more creative ways to satisfy their sweet tooth?
These pre-made cookies, baking supplies, and DIY kits are sure to be a heartfelt hit.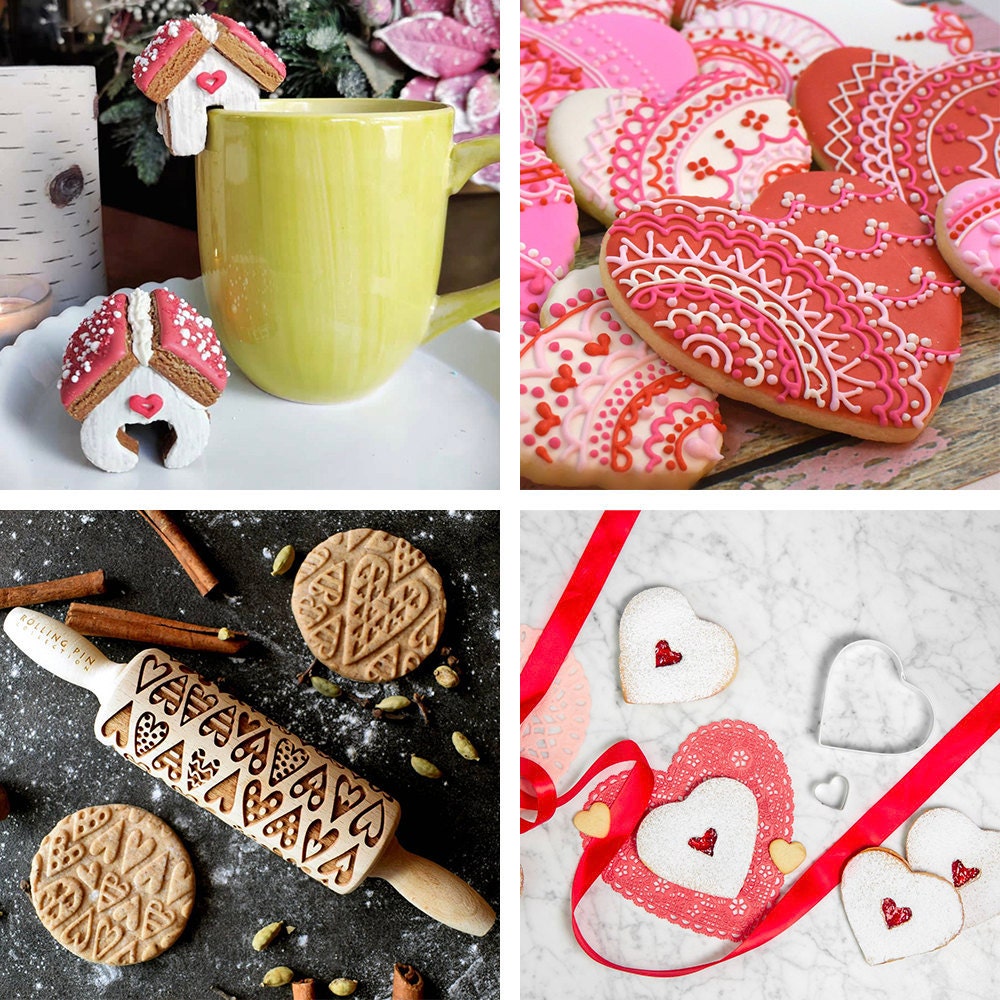 Looking for more Valentine's Day gift ideas to love? Check out our curated guides to the best Valentine's Day gifts straight from independent sellers.