There's a gift to pair with every activity – from an international trip to a skydiving adventure. Which one fits the graduate in your life?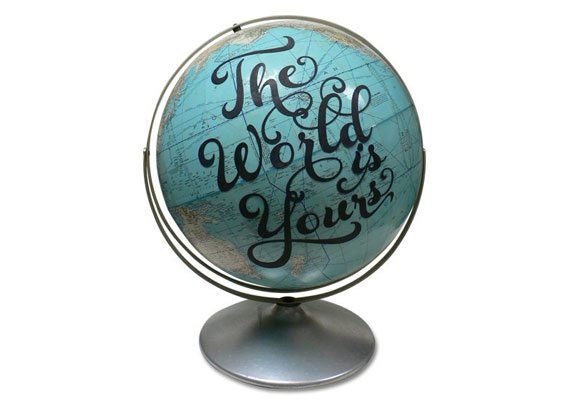 It's cap-and-gown season, which means it's time to hunt down the perfect congratulatory gift for the soon-to-be graduate in your life. Sending them out into the world with an experience-based present — a class, a museum membership, or even a skydiving lesson — is a great place to start, but handing over a flat envelope containing a gift certificate (or even a pricey plane ticket) can feel a bit anticlimactic. When you're gifting an experience, try bundling it with one of these charming goodies to make a more lasting impact — because after all, isn't that the point?
The Experience: An International Trip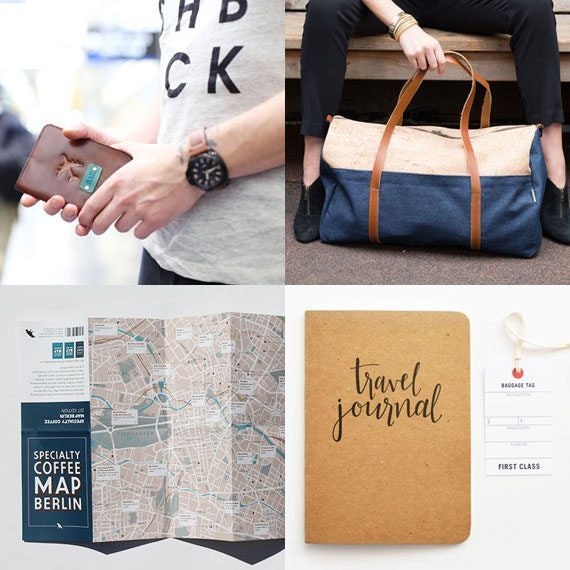 The Extras:
Oh, the places they'll go. But before they jet off to see the world, give them a personalized
passport cover
 ($45) and an ultra-chic denim
travel bag
 ($180) to ensure they travel in style. A coffee-centric
city guide
 ($4.50) will assist them in staying well-caffeinated while seeing the sights, and a 
travel journal
 ($12) will help them document their far-flung discoveries.
The Experience: Cooking Classes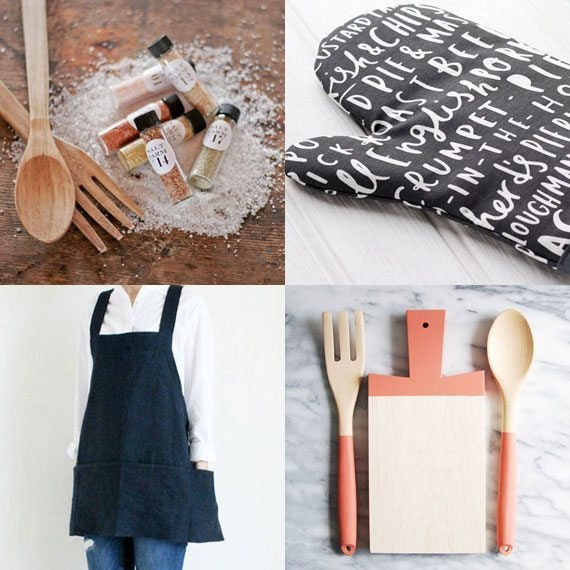 The Extras:
Everything tastes better with truffles, so why not treat an aspiring gourmand to a
sea salt sampler
($30) that includes truffle seasoning? This adorable
oven mitt
($21) will win over Anglophiles, while an ultra-simple
linen apron
($44) means they'll look sharp even while they're honing their knife skills. This
cutting board and utensil set
($58) comes in a kaleidoscope of colors to make prep work more palatable.
The Experience: A Museum Membership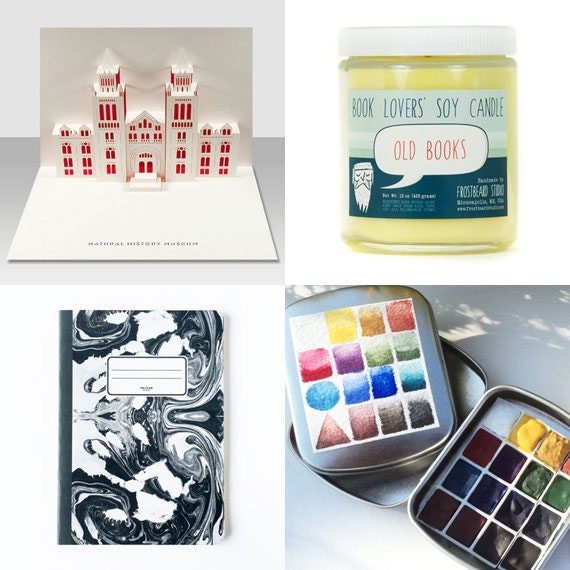 The Extras:
What could be more mind-expanding than a membership to a venerated cultural institution? A
pop-up card
($9) will whet their appetite for history, while a
library-scented candle
($18) is sure to win over bookworms. With a
marbleized journal
($10), they'll be able to record their thoughts and inspirations for posterity, and a pocket-sized
watercolor palette
($117) will help them make some masterpieces of their own.
The Experience: Theater Tickets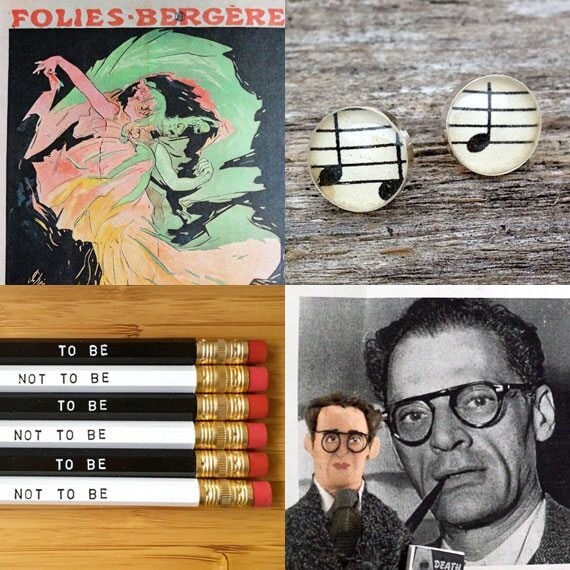 The Extras:
A classic
Folies Bergere poster
($10) will suit those who believe they were born in the wrong decade;
sheet music earrings
($20) appeal to those who've always got a song in their hearts (and love to sing it in the shower).
Pencils
($9) printed with the Bard's most famous lines are just the thing for would-be playwrights, and
a doll
($51) modeled after one of America's most celebrated scribes wordlessly signals quirky — yet highbrow — taste.
The Experience: Skydiving Lessons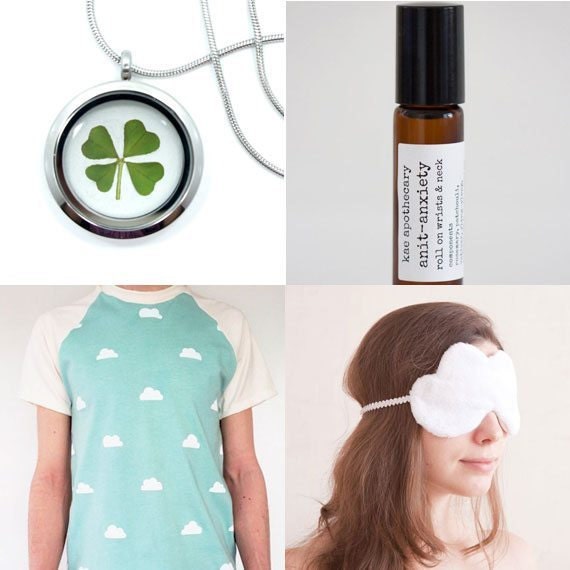 The Extras:
When they're ready to take the leap, a
lucky four-leaf clover necklace
($48) and some
anti-anxiety roll-on perfume
($12) will give them a bit of much-needed courage. This
organic-cotton T-shirt
($75) is required wearing for anyone planning to spend some time among the clouds, and a fluffy
eye mask
($15) will help even adrenaline junkies get some calming sleep the night before the big jump.
The Experience: City Walking Tour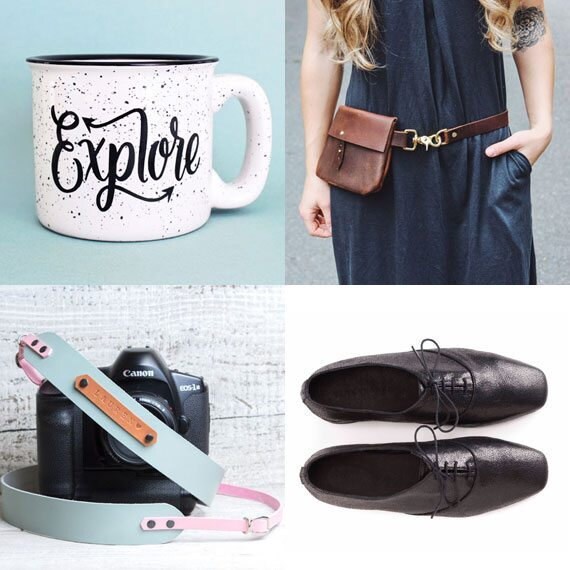 The Extras:
Help them see their city in a whole new light: An
inspiring mug
($20) will make sure they start the day on the right foot, and a
leather fanny pack
($75) facilitates hands-free wandering (and is far more modern than the neon nylon options from a few decades back). A
custom camera strap
($44) and
handmade walking shoes
($123) elevate the urban-explorer experience.
The Experience: A Spa Day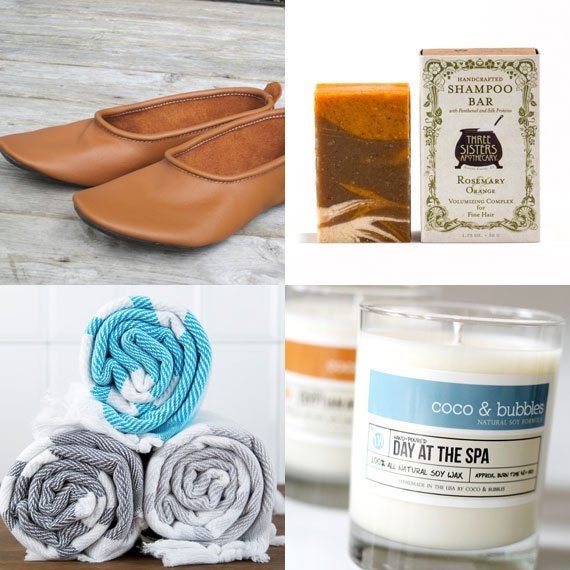 The Extras:
After making it through finals, a day of pampering is exactly what a grad needs. Up the luxury factor with
hand-crafted leather slippers
($40), a
rosemary-orange shampoo bar
($4) that's full of indulgent oils, and 
Turkish cotton towels
($15) that are as fresh-looking as they are functional. Back home, 
this soy candle
's ($19) hints of lemongrass and black currant will revive the relaxing vibes for weeks to come.
The Experience: Yoga Passes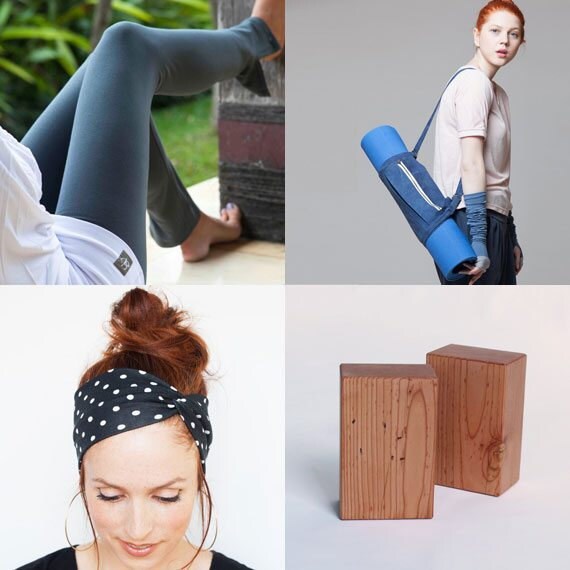 The Extras:
Looking good starts with feeling good, and a pair of
flattering, well-fitting yoga pants
($45) gets them closer to both. Mats go mobile in a gorgeously simple
canvas bag
($55), while bangs stay out of the fray with the aid of a
cute elastic headband
($12). A set of
reclaimed wood blocks
($45) will help them get into proper position.
The Experience: Cocktail-Making Classes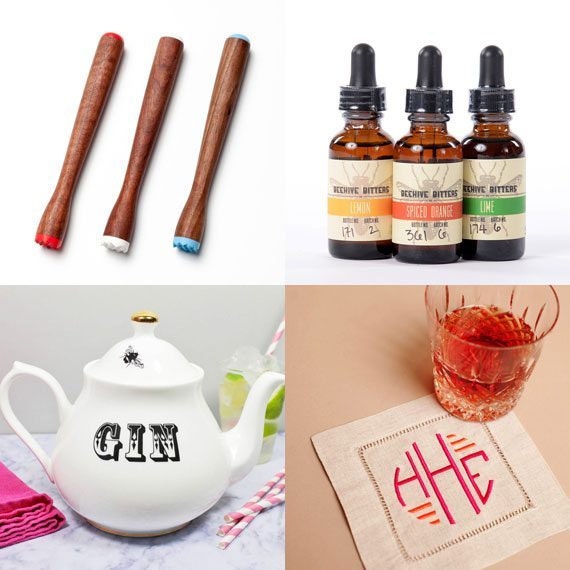 The Extras:
Learning how to make a killer mojito is much easier with the right tools, like a snazzy 
wooden muddler
($30) that can be personalized for free. A set of
small-batch bitters
($27) adds some nuance to their drinks — which they may prefer to pour on the sly from a 
vintage-style teapot
($84). Since presentation is everything, 
monogrammed linen napkins
($32) will make those first top-shelf tipples feel extra-fancy.
The Experience: Dance Lessons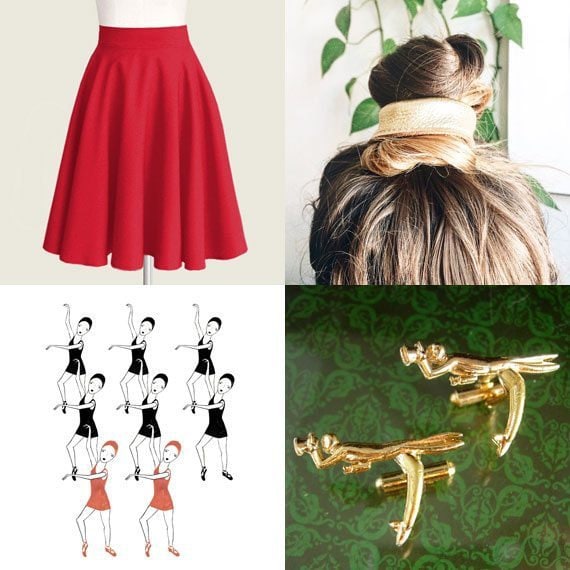 The Extras:
A
colorful circle skirt
($40) will spin satisfyingly as they twirl, while a
leather hair tie
($14) becomes a bracelet once she moves from the barre to the bar. With a simple yet chic
art print
($9) or a pair of
vintage cufflinks
($95) inspired by Fred Astaire, they'll have a constant reminder to keep moving — onward and upward.
(Header image by Wendy Gold.)