by Katie Hawley
See how the super-cool sister band combined handmade and reclaimed treasures to create an eclectic space for music-making in our latest Etsy Edit.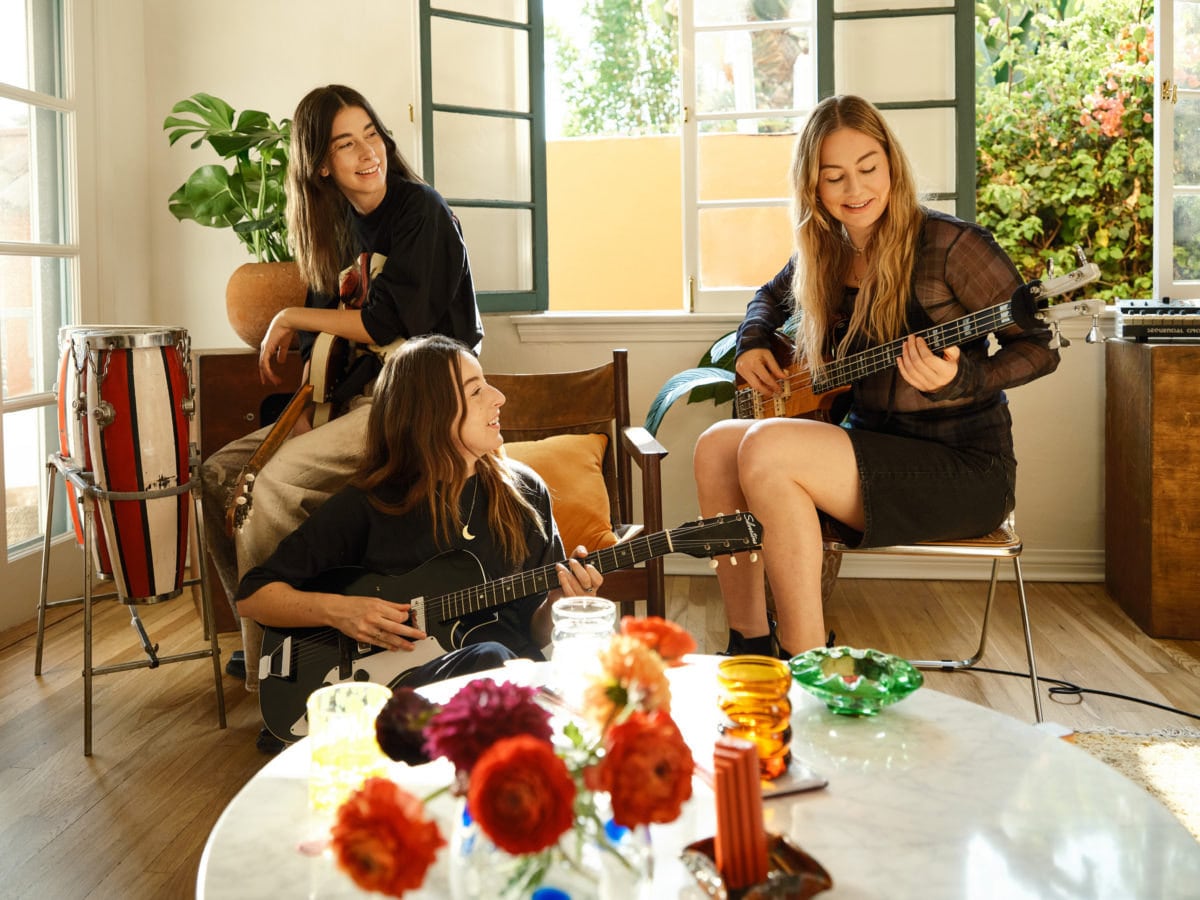 In The Etsy Edit, we go behind the scenes with some of our favorite tastemakers to explore their inspirational spaces and enviable style.
Buying second-hand is baked into HAIM's DNA. "We grew up scouring thrift stores from a young age," says Este, one-third of the stylish sister squad behind the award-winning pop-rock sensation. "When we were old enough to move out of our parents' house, everything for our new place was from flea markets." So when it came time for Este, Danielle, and Alana to revamp their Los Angeles home studio, turning to Etsy to curate a one-of-a-kind mix of pre-loved vintage and handmade treasures was the obvious choice to inspire maximum creativity. The cherry on top? A sweet selection of music equipment from Etsy's sister company Reverb—an online marketplace for new, used, and vintage instruments—handpicked by the band to help bring their signature songs to life.  
Featuring collectible, color-blocked wall art, vintage safari-style sling chairs, and the coolest set of old-school Italian congas, the finished space harmoniously blends a sleek, mid-century sensibility and funkier mod '70s vibes, with unique and unexpected modern-day accents sprinkled throughout. "We aren't afraid to be eclectic and combine finds from different eras," says lead vocalist, guitarist, and drummer Danielle of their bold, mix-and-match approach. "We wanted to surround ourselves with pieces that had a history and a story. When you look at these items, that feeling is palpable—and that's what makes it feel like home." Read on for a peek at some of our fave picks, and be sure to check out the full Etsy Edit to find something that speaks (or sings) to you.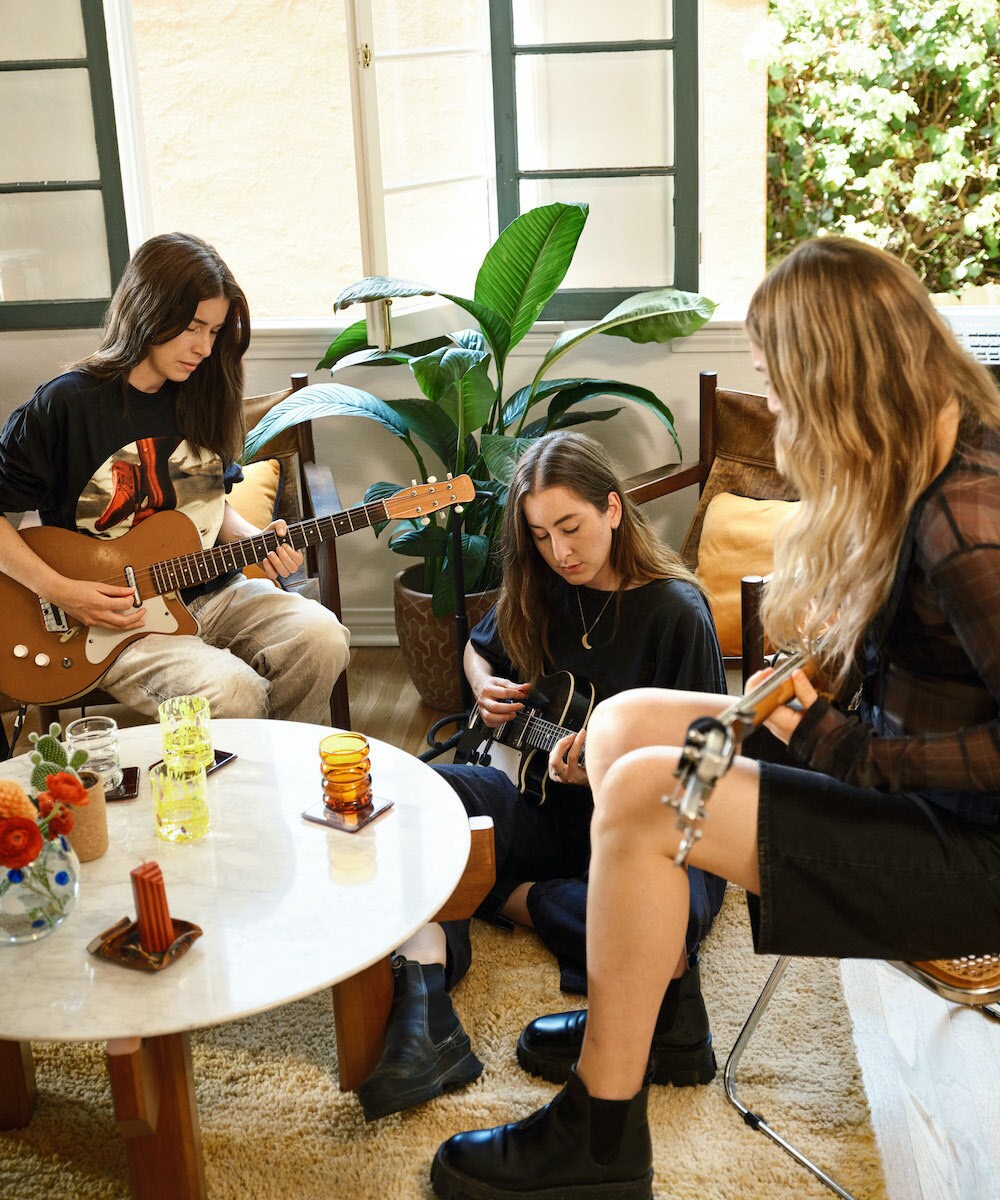 Comfy armchairs and an ultra-plush rug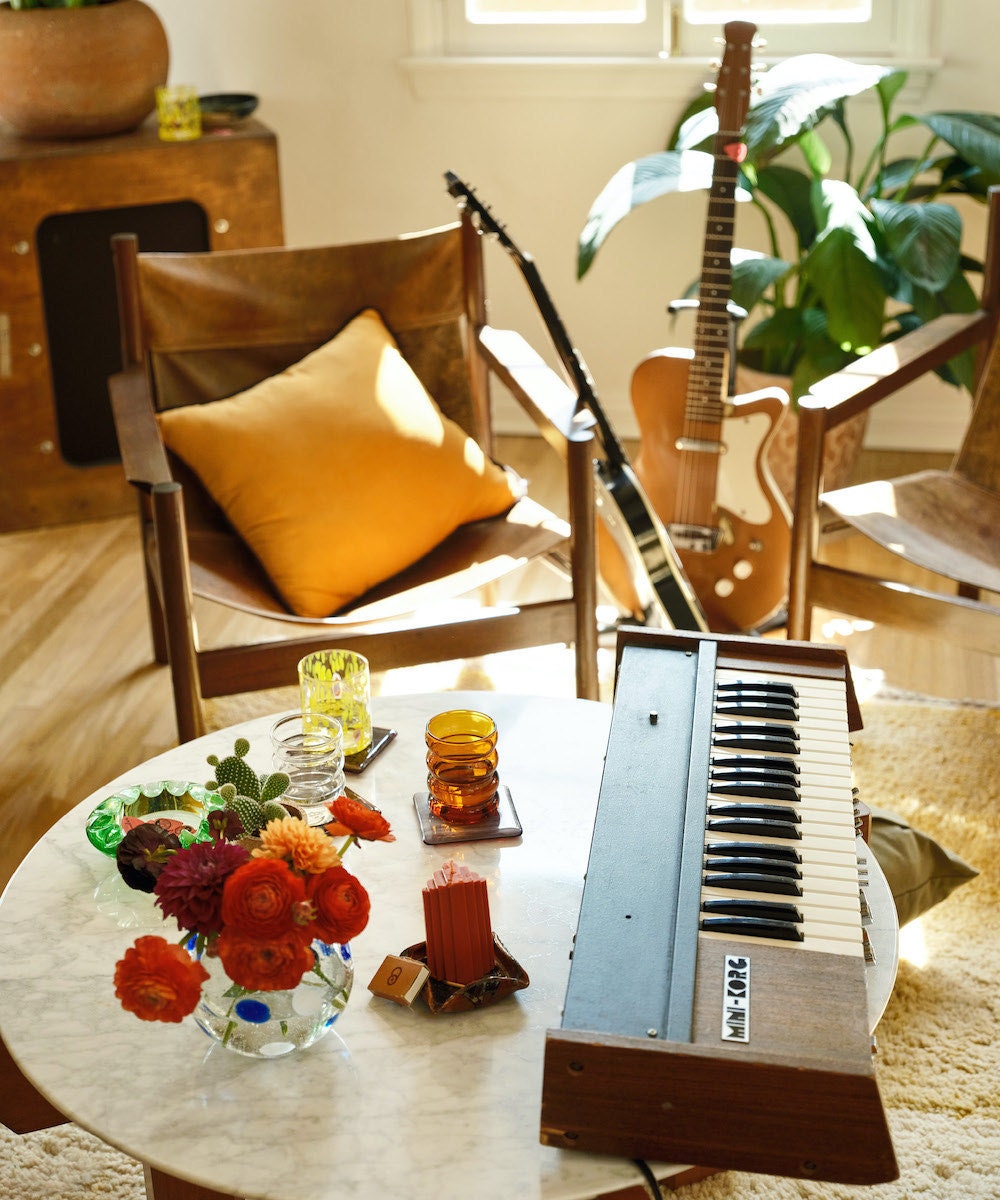 "We're very much inspired by Italian design," says keyboard and guitar player Alana of one of the sisters' shared influences. "We fell in love with the two leather sling lounge chairs because they looked super comfortable—perfect for those long nights in the studio." Also great for a late-night jam sesh (or your everyday living room equivalent)? A hand-woven vintage Moroccan rug with an extra-thick tufted weave for comfortable floor-sitting and next-level luxe underfoot feel.
Cozy throw pillows in complementary fabrics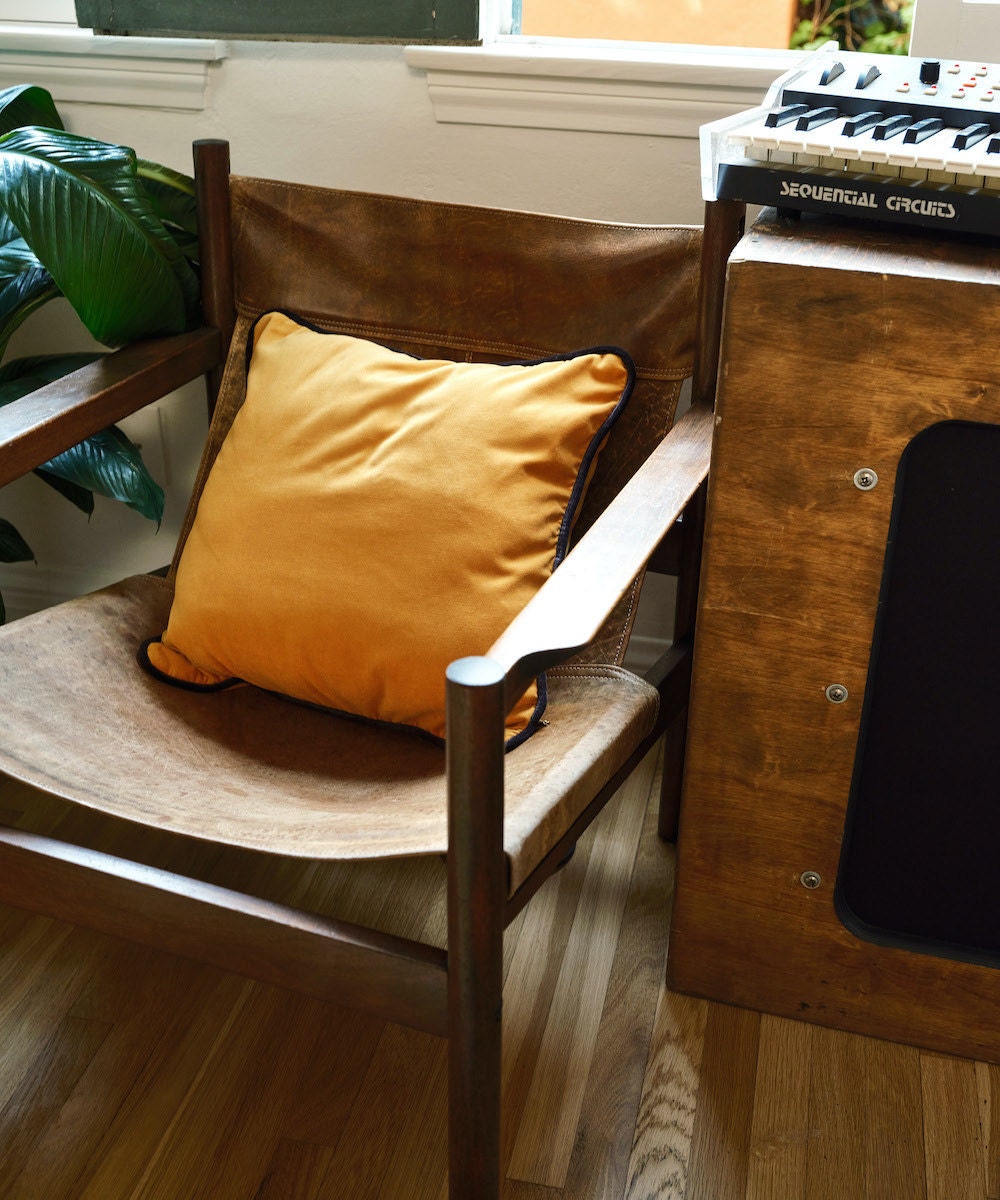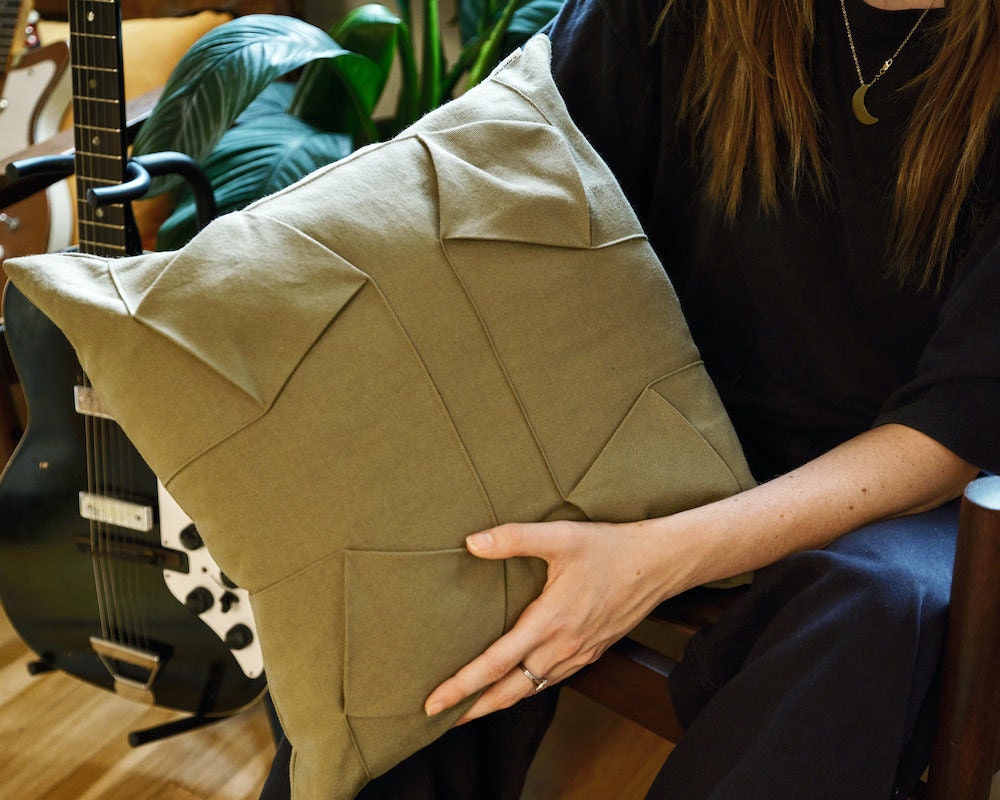 Whether you prop it behind your back for lumbar support, use it as a floor cushion, or snuggle it up in your lap while you riff with your siblings, a well-stuffed throw pillow (or two, or three) is a must-have for any gathering space. And when it came to selecting pillows for their home studio, Este, Danielle, and Alana incorporated a mix of fabrics in complementary textures and tones. Their top two? A mustard velvet stunner with black cord piping and an olive green origami-inspired cover, crafted from sturdy cotton canvas. 
Gorgeous glassware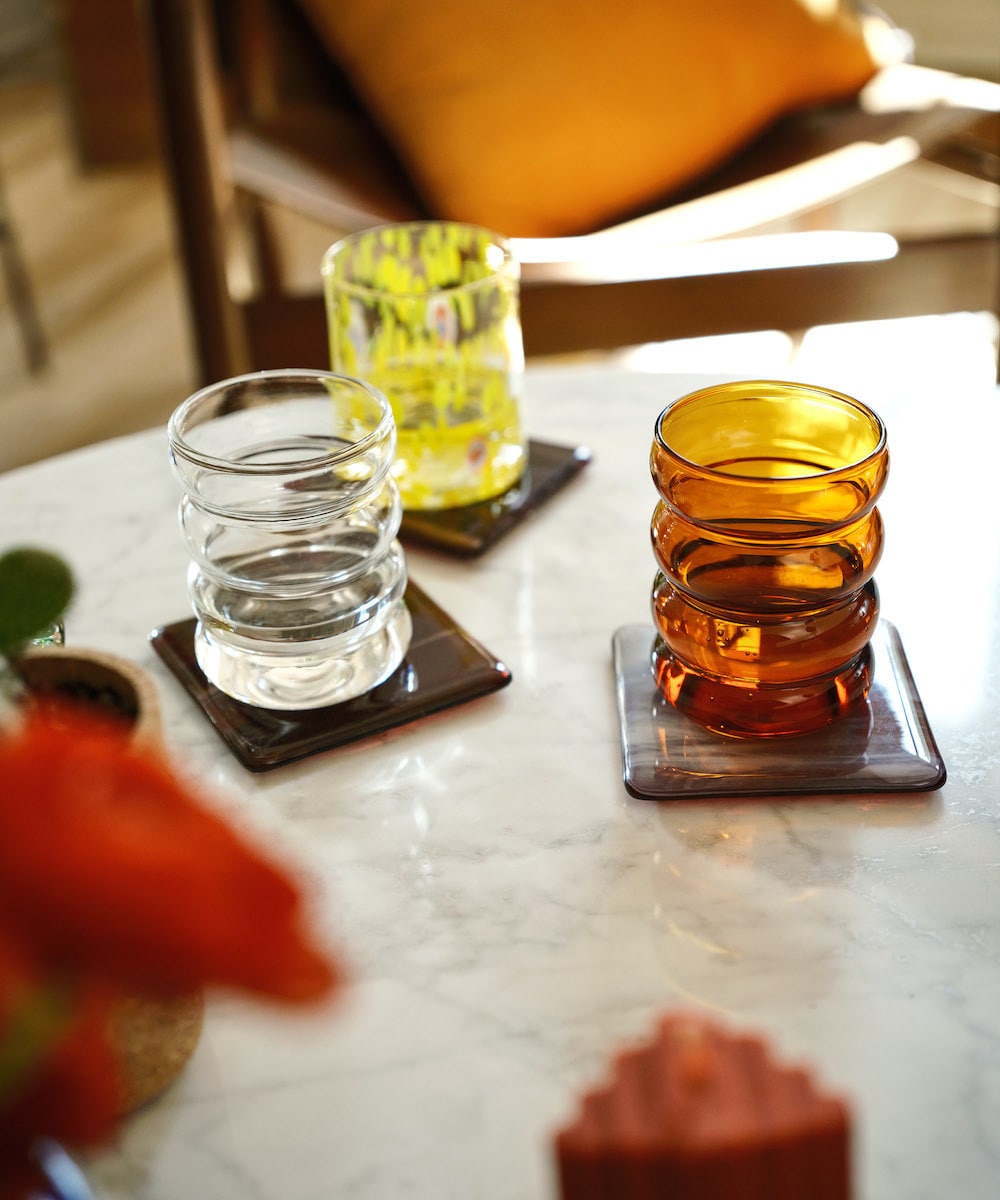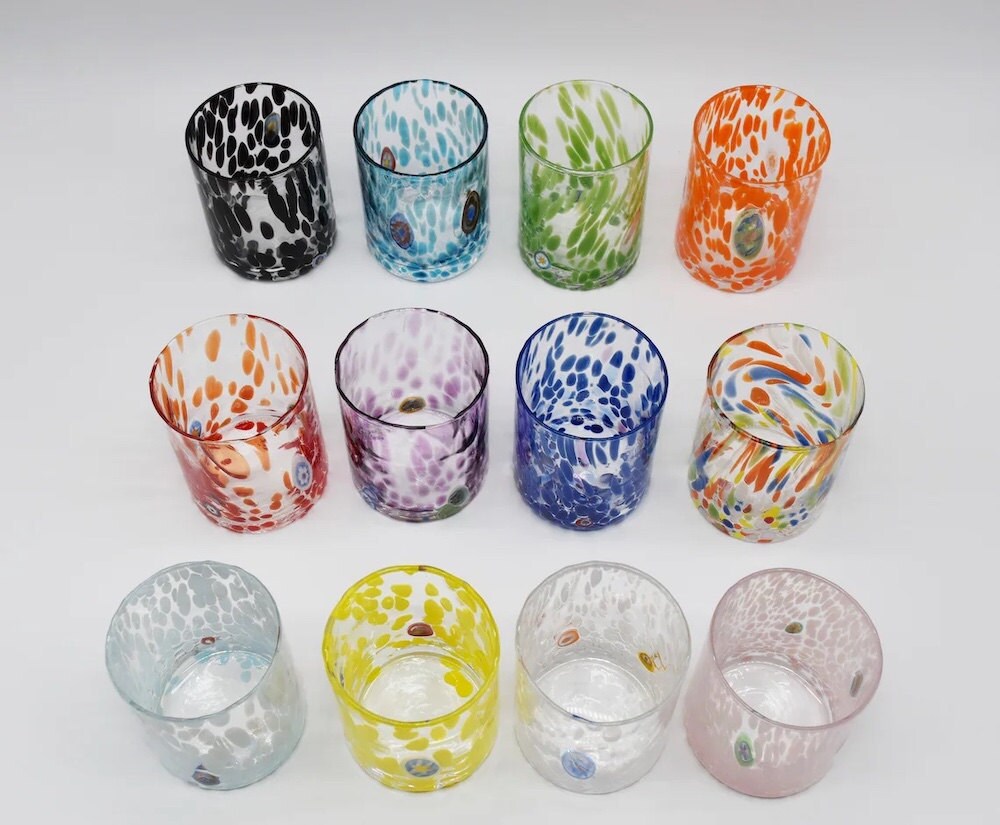 Even if your singing around the house is limited to solo shower concerts, staying hydrated at home is key—and with glassware this pretty, you'll find yourself looking for any excuse to fill your cup. Follow the sisters' lead and opt for vessels with interesting bubbled shapes and eye-catching retro colorways—and don't forget to stock up on coasters, like this cranberry-hued marbled glass set, to keep your favorite surfaces looking fresh.   
A timeless desk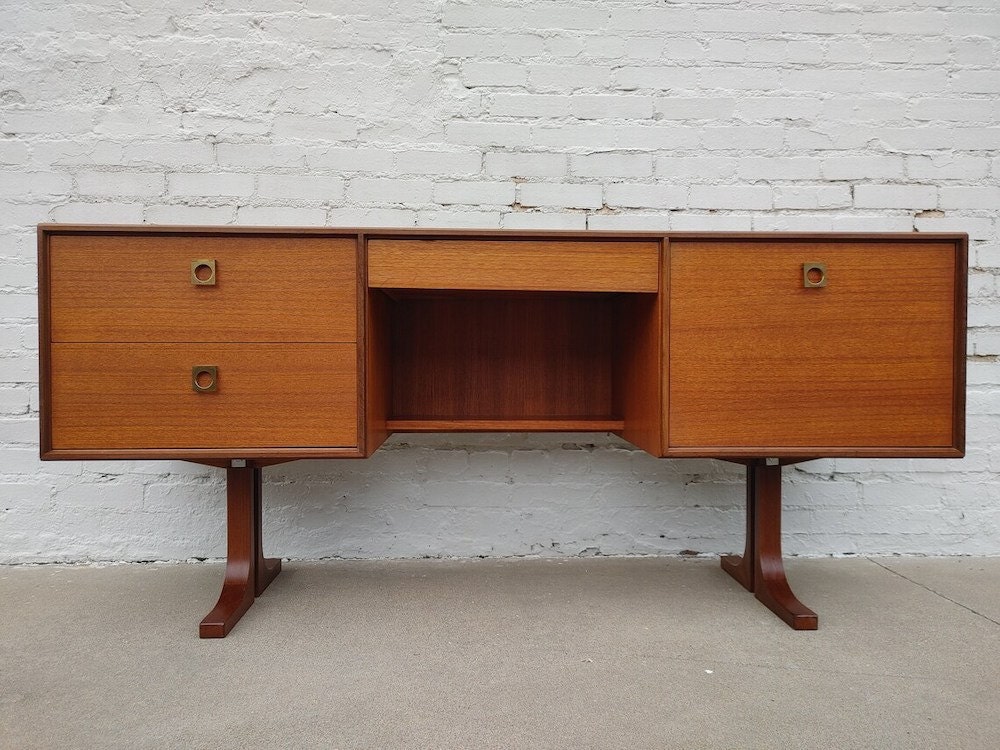 For an enviable WFH laptop setup or a stylish spot to display your prized preamp and headphones, it doesn't get more classic than a vintage teak mid-century desk. We love the sisters' Danish-inspired find for the ample built-in storage, geometric brass pulls, and playful pedestal legs—but there's no shortage of time-tested designs on Etsy that hit all the right notes.
Retro lighting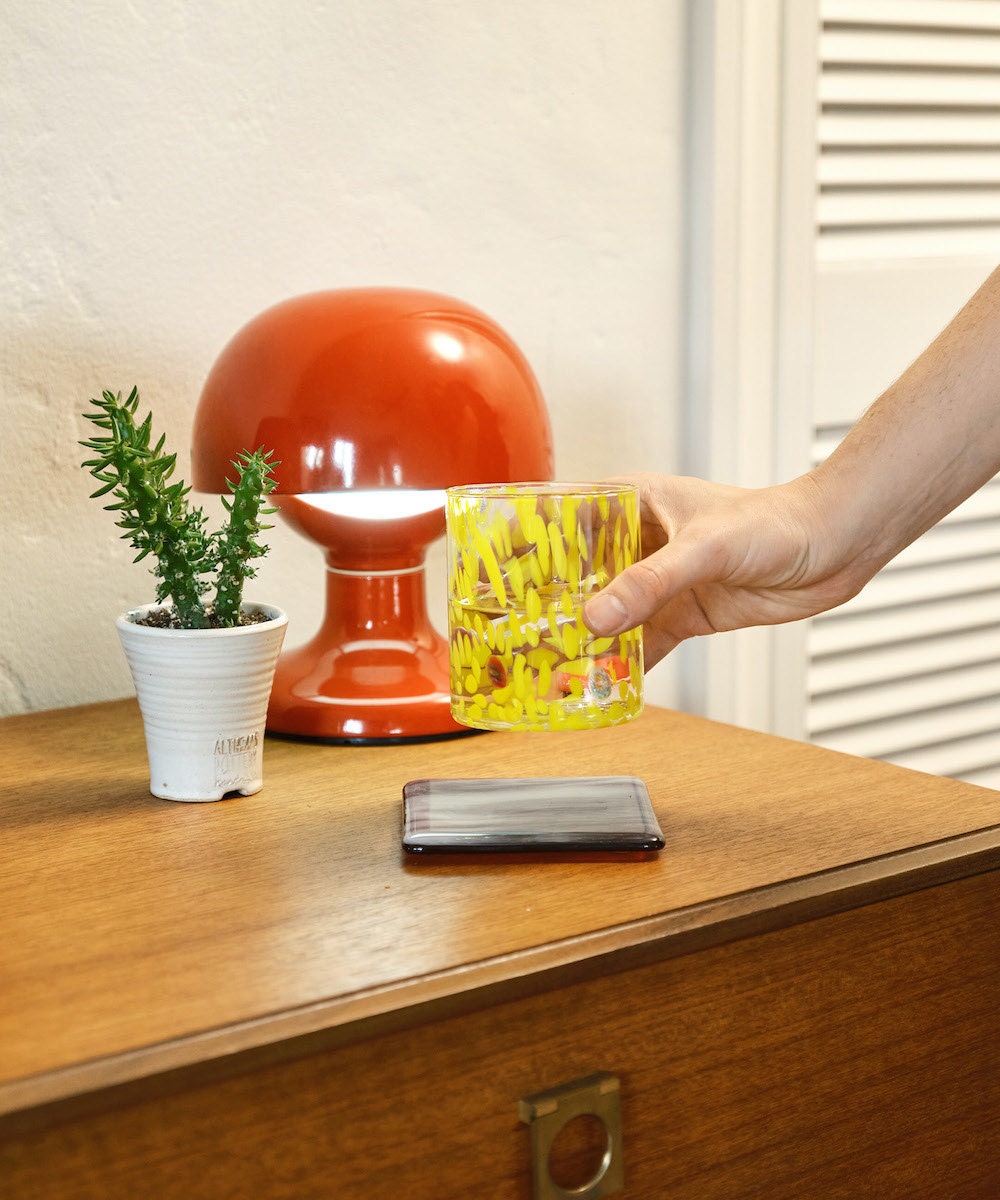 "This red mid-century lamp is super sleek and beautiful," says Danielle of the group's pick, which dates back to the '60s. With its rounded space-age silhouette and glossy finish, the fixture adds a pop of personality to any creative corner destined to illuminate bright ideas—we'd even love it in a kiddo's room!
Graphic wall art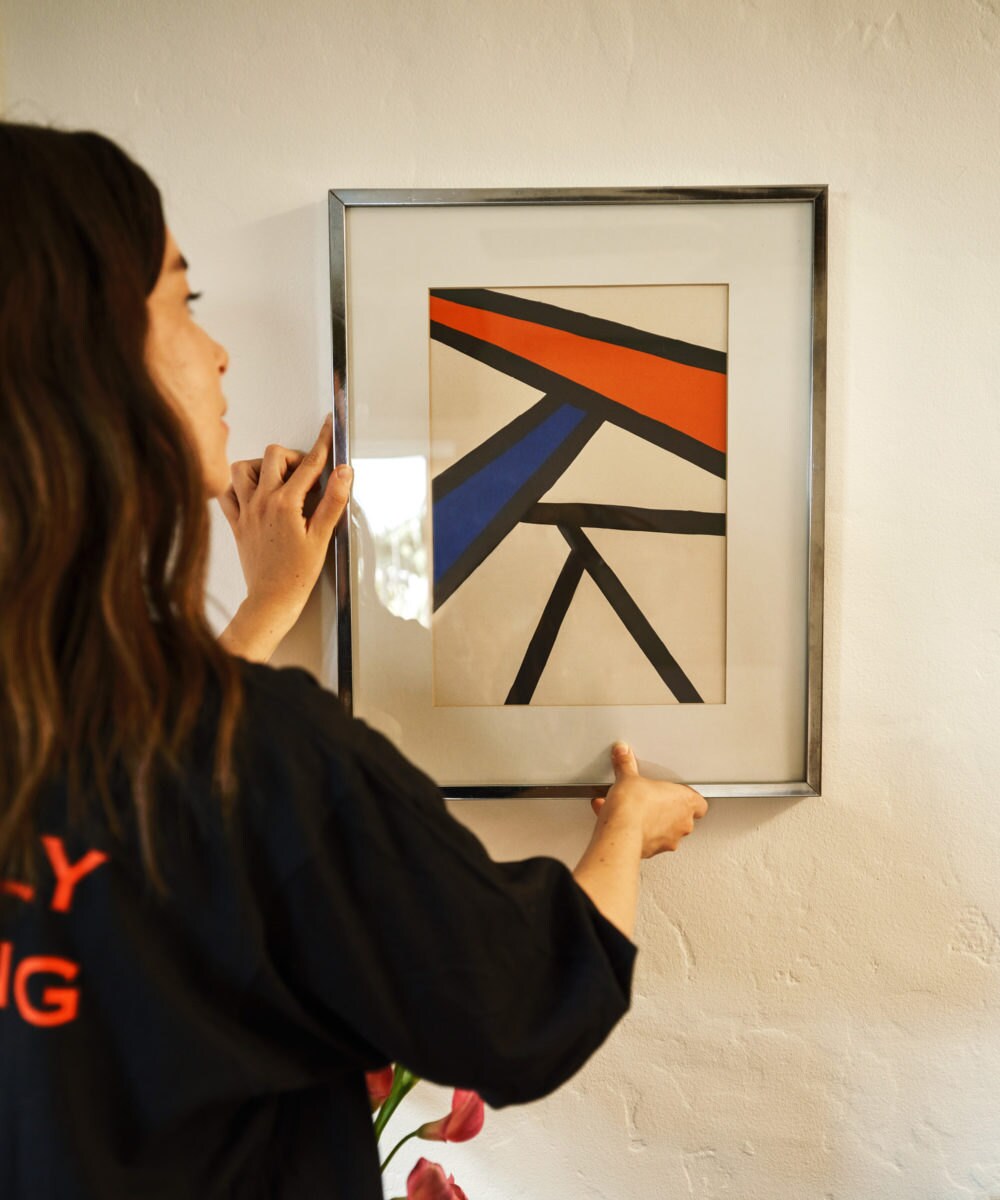 One crucial component of any space intended to encourage originality and foster collaboration, be it a music studio or your family's craft room? The art, of course. With its strong lines and restrained yet bold use of color, this abstract vintage print commands attention—and we're a sucker for the shiny chrome frame, too. 
Vibe-defining decorative accents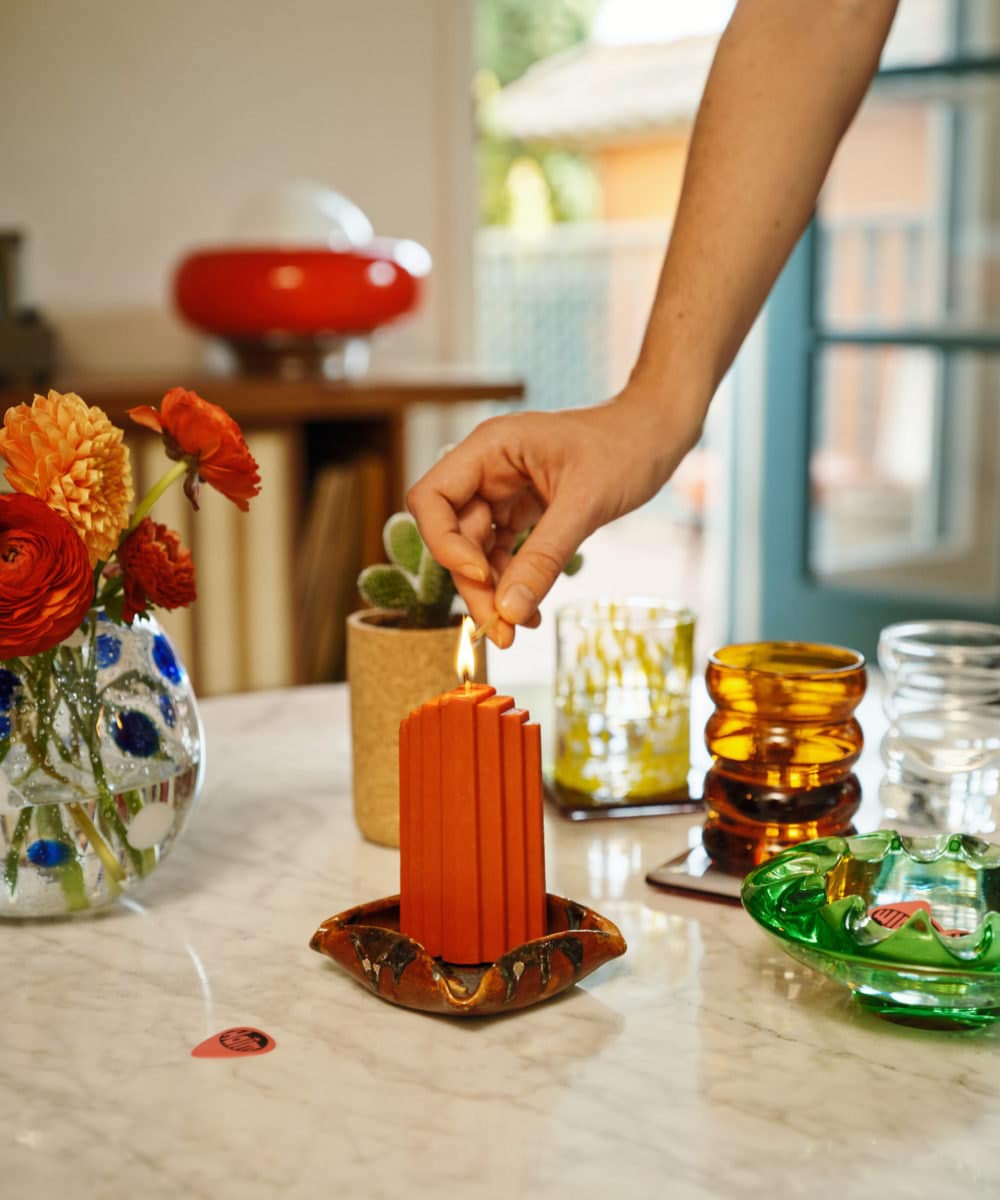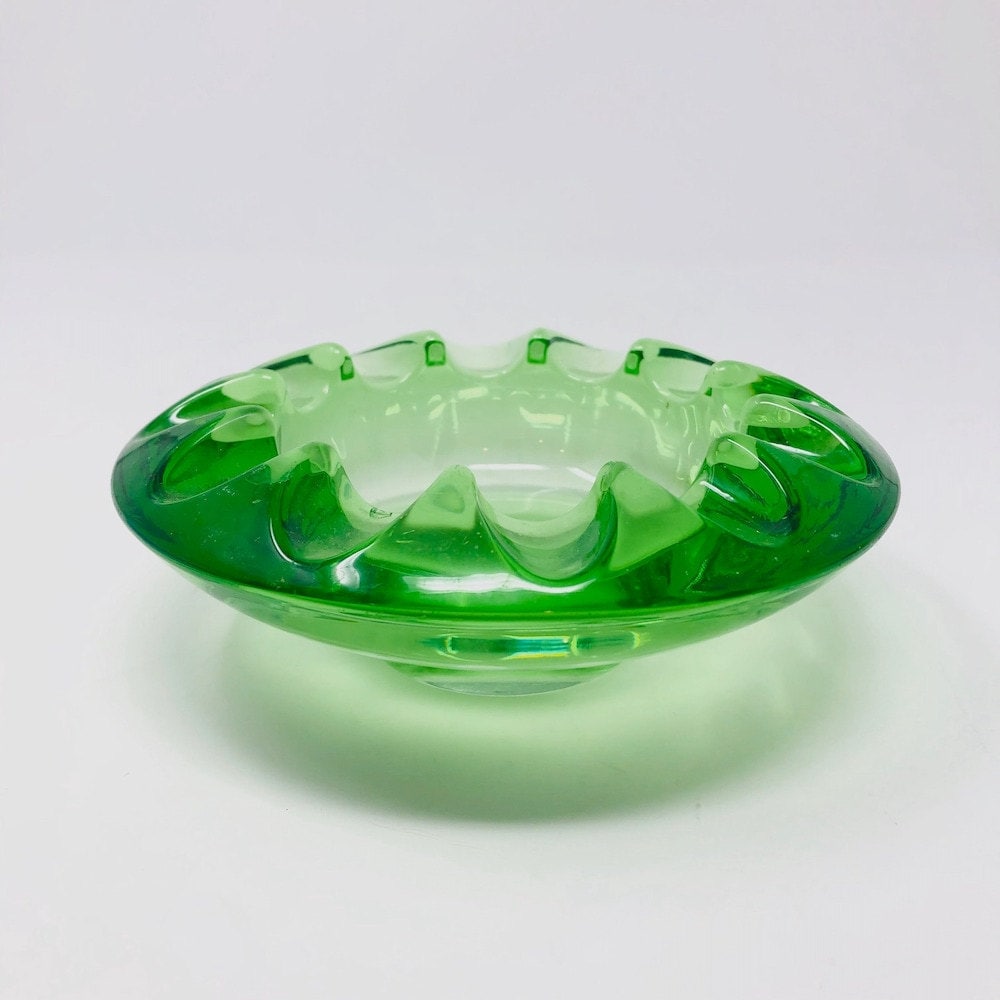 "Since we aren't afraid of eclecticism, we trusted that everything we chose would fit together," says bassist Este of the trio's confidently curated accent pieces. To complete the scene, the band decided on sculptural soy wax candles ("We always like having items in our studio that set the mood," says Alana,) and glimmery glass catchalls to add a splash of color and whimsy. 
Plus: vintage tops and band tees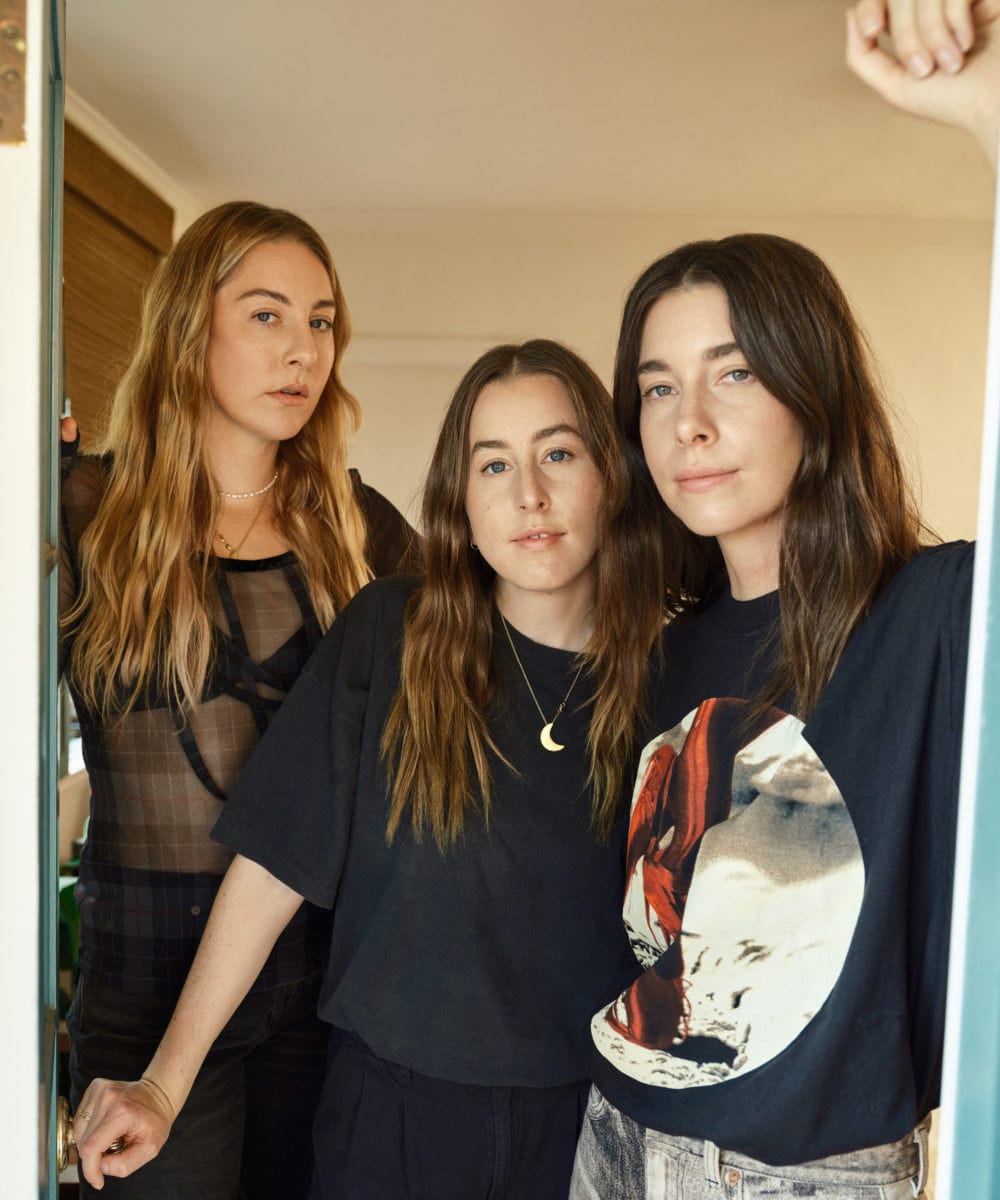 Given the group's passion for vintage decor, it's no surprise to hear their personal style skews retro, too. "It's nice to feel like something you're wearing has had a life of its own before you put it on," says Este, who chose a pre-loved sheer designer top for our shoot. "Since fashion is cyclical, there are always going to be vintage versions of pieces that are in style now. Instead of buying them new, it's always more enjoyable, better for the environment, and frankly cooler to find a version of that item that is used and give it a new life." Music to our ears.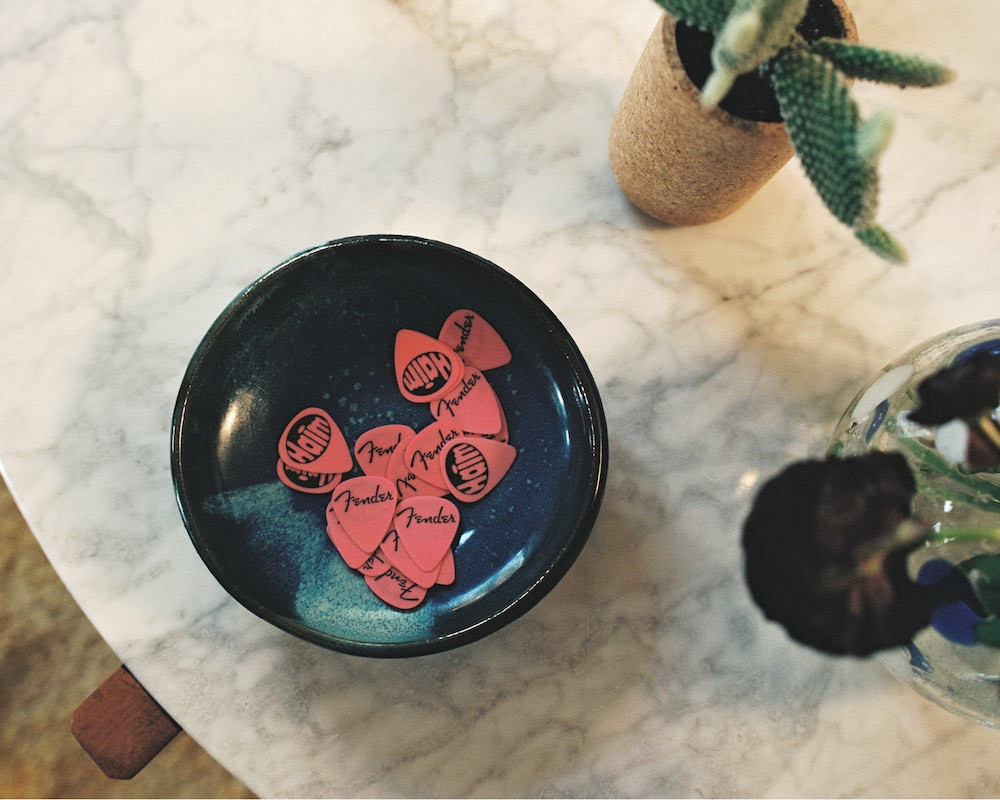 Shop more of HAIM's favorite Etsy finds:
And discover the gear they're loving from Reverb.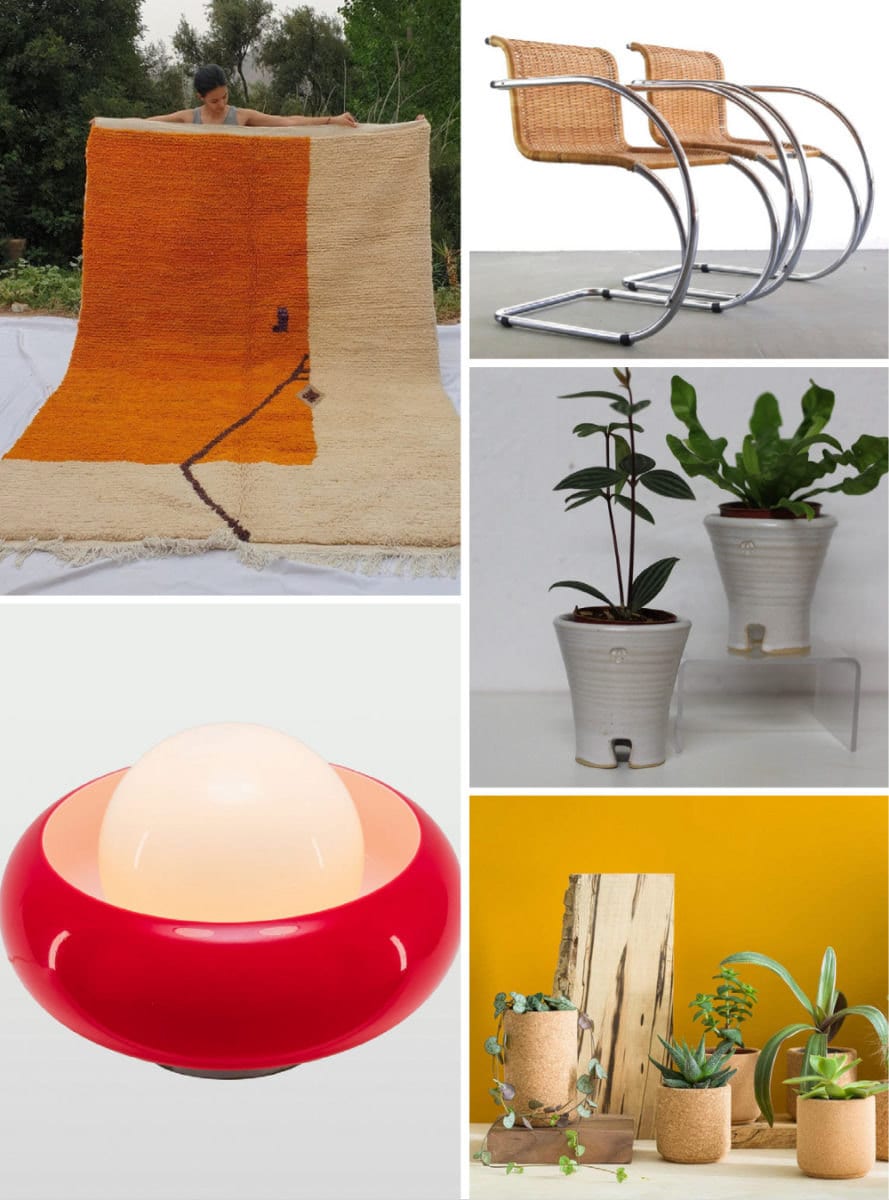 In a universe where you weren't musicians, what would your dream jobs be? 
Este: I'd love to be a botanist.
Danielle: I'd love to be a captain on a sailboat.
Alana: I'd love to be a baker and bake all day.
What's one item you can't go on tour without? 
Este: Baby wipes.
Danielle: An endless supply of socks and underwear.
Alana: Hundreds of hair ties.
How would you sum up your home decor philosophy in a sentence?
Este: Less is more.
Danielle: Don't be scared to mix different eras.
Alana: If it sparks creativity, it belongs in your house.
Photographs by Justin Chung.