From spooky nail art to some seriously killer eyelashes (and glitter galore), these shops have your Halloween makeup covered.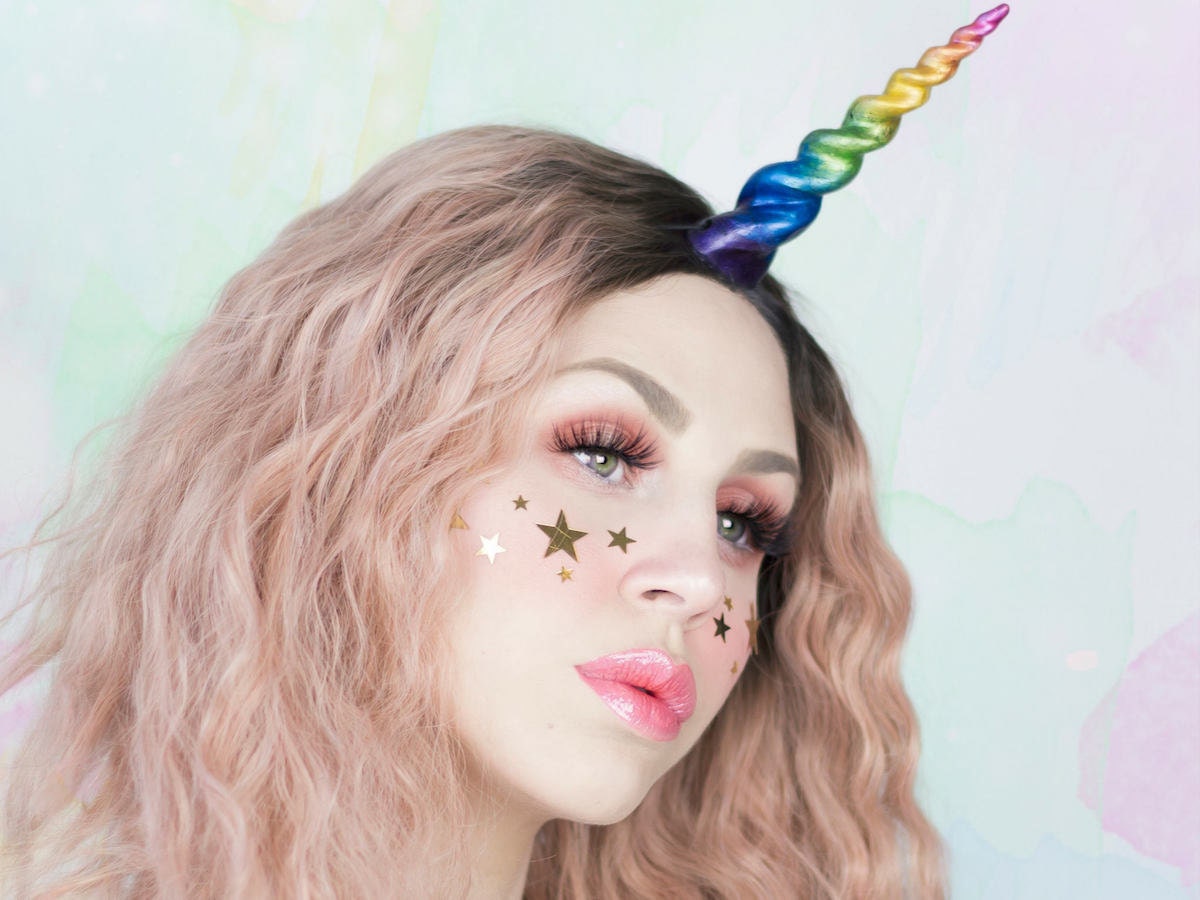 For those of us who start planning our 
Halloween costumes
in July, there's nothing more thrilling than the moment when an ensemble for the big night finally comes together. And for many a committed creative, that moment is all about the makeup: finding the just-right lip color, going to town with sparkles, or maybe adding a well-placed "wound" or two, to really drive the point home.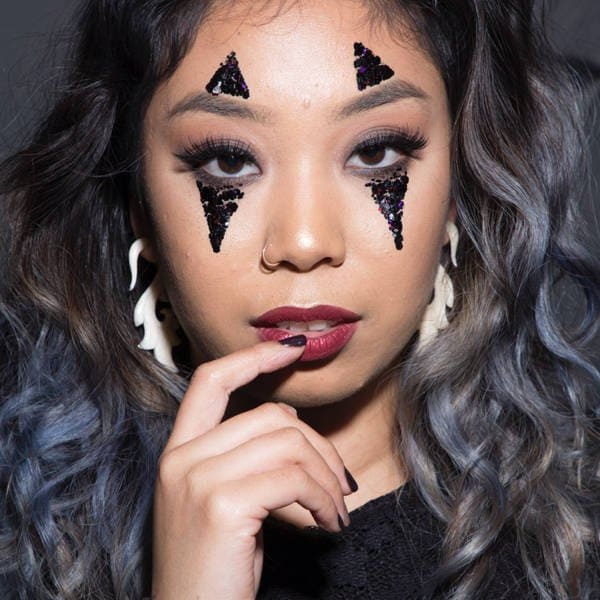 >
And since mass-market supplies from your local chain drugstore can prove lackluster to say the least, Etsy's the perfect spot to kick off your
cosmetics hunt
. Here, you'll find the unique, high-quality, handmade paints and adornments to set your getup apart from the crowd—and help you crush any costume contest. There's no shortage of shops to help you create a killer finishing flourish, but these are some of our faves.
For bold lips guaranteed to turn heads: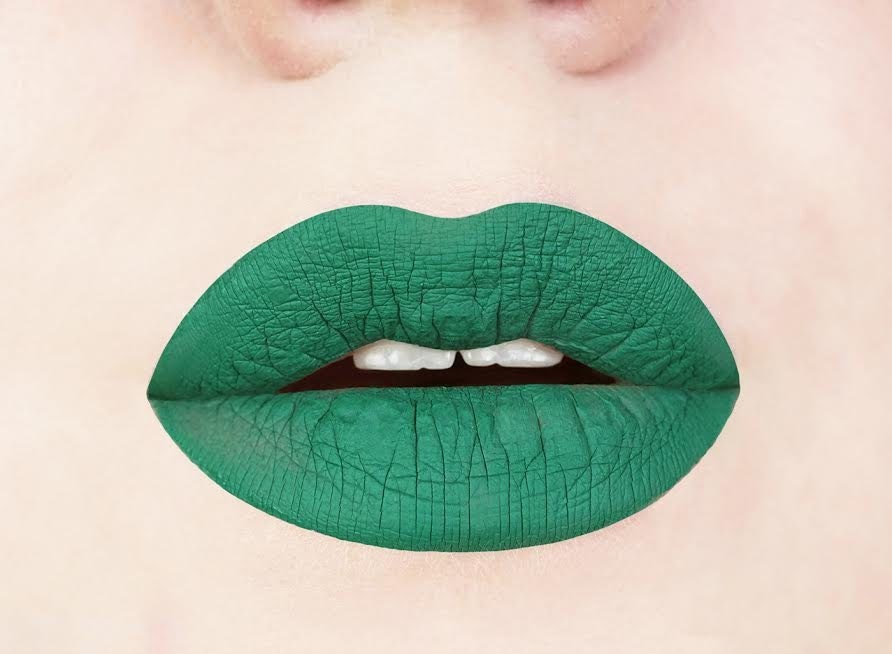 >
Aromi's
lush lipsticks
are available in an eye-popping rainbow of shades—everything from '50s pin-up
cherry red
to a
green
that screams "Statue of Liberty" or "gothic witch from Mars." There's a color for every costume, but don't be surprised if you find yourself busting these out long after you've finished your Halloween candy. Aromi founder Hannah is a chemist by trade, and carefully designs each color to be moisturizing and long-lasting. That means your matte liquid lipstick will stay vibrantly pink, plum, brown, or gold (yes,
gold
), long into the witching hours.
For long, luxe, stop-them-in-their-tracks lashes: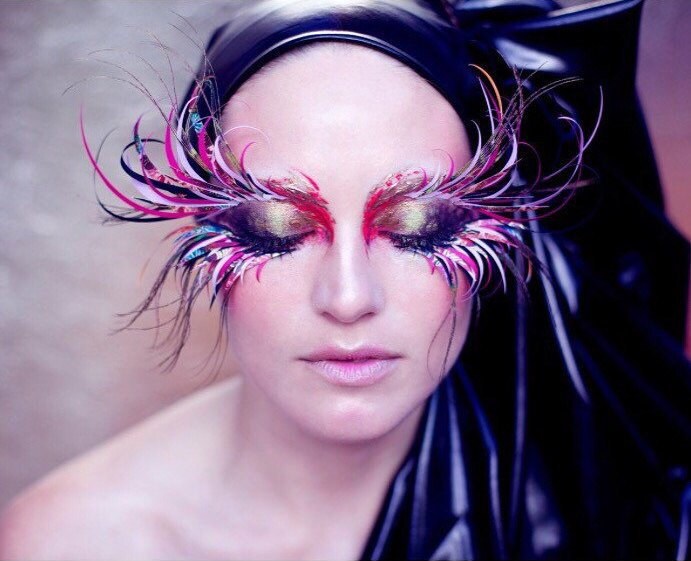 >
There's been lots of chatter in the makeup community lately around the best ways to lengthen one's lashes with potions and serums—but
Lashed Ibiza
takes the conversation to the next level. The shop's ultra-dramatic eye enhancers instantly add the kind of inches that seem almost CGI—without any pricey (or dicey) chemicals or long-term application commitments. (They're like a Snapchat filter come to life!) Best of all, these
custom creations
, made from printed paper, cardboard, foil, and feathers, affix to the wearer's brow bone and upper cheek, so if you'd rather not apply false lashes directly onto your lids, they're just the ticket.
For fierce false nails painted by hand: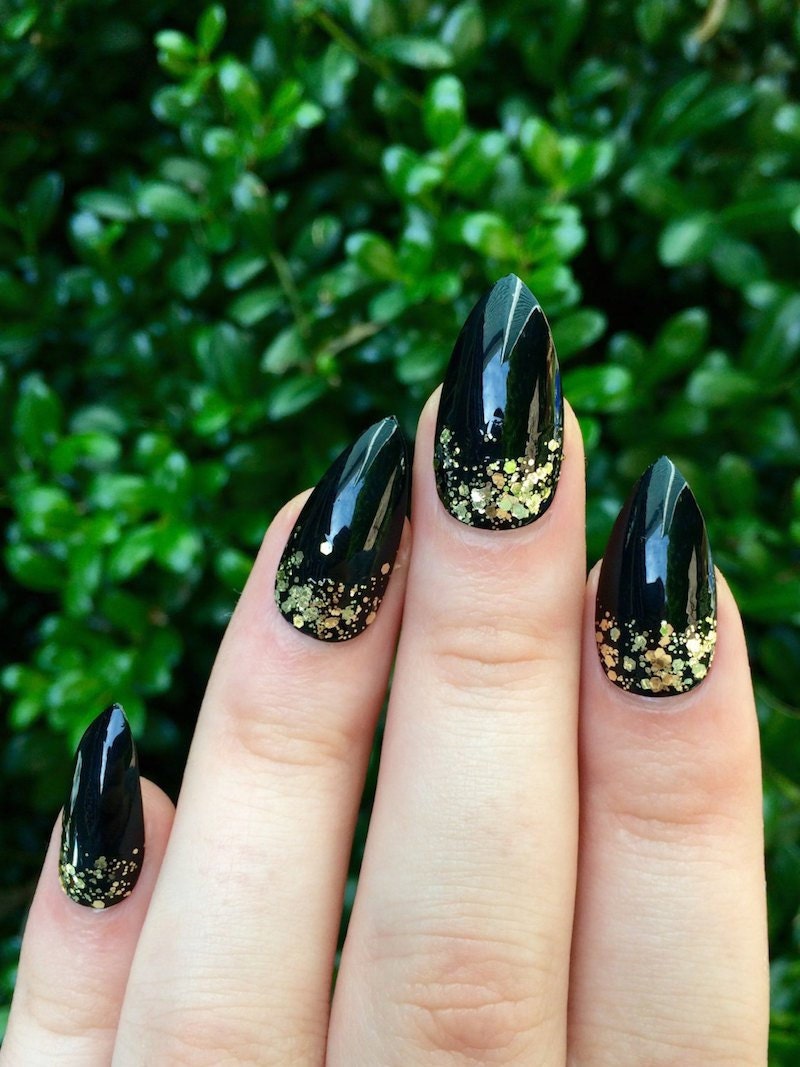 >
The manicure mastermind behind
Nails by Kate
has been designing press-on talons for about seven years (and selling them on Etsy for four), so she certainly knows her claws. That's obvious from looking at her lineup, which includes an extensive array of hand-painted fake nails in an assortment of hues, patterns, and textures, that can be filed down to fit your fingertips in no time. From ultra-shiny
holographic nails
for sci-fi universe-saving types, to 
"bloody" nails
fit for an undead grave-digger, to 
candy corn nails
 for those who take trick-or-treating 
very
seriously, there's an easy-to-apply
nail art
answer for every outfit.
For all your glitter and sparkle needs: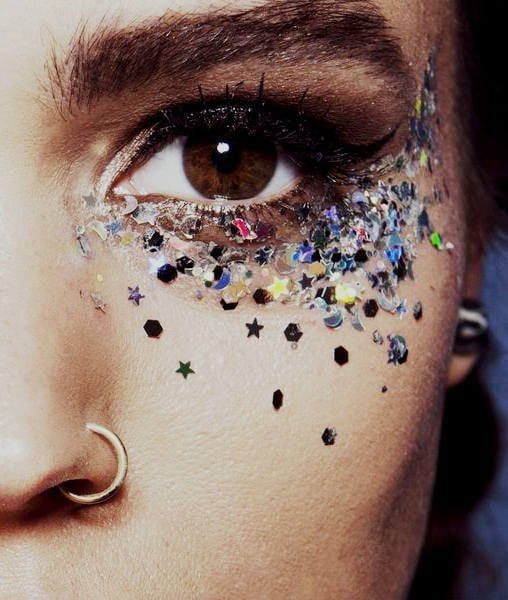 >
Good glitter is the cornerstone of any solid princess-fairy, '90s raver,
unicorn
, or glam-rock costume, and
ColorOn Professional
is a one-stop shop for shine. A cheerleading coach with a background in chemistry, glitter guru Colleen started her business after whipping up the perfect shade of shimmery green eyeshadow for her cheer team. The homemade shadow was a hit, and today Colleen's shop boasts more than 80 options for glittery goodness—including an attention-grabbing 
neon range
. Color choices abound, but if you're looking for sparkle to complement any look, the 
silver holographic glitter
 offers just the right blend of modern and retro, with a megawatt glow.
For statement-making tattoos (without the forever commitment):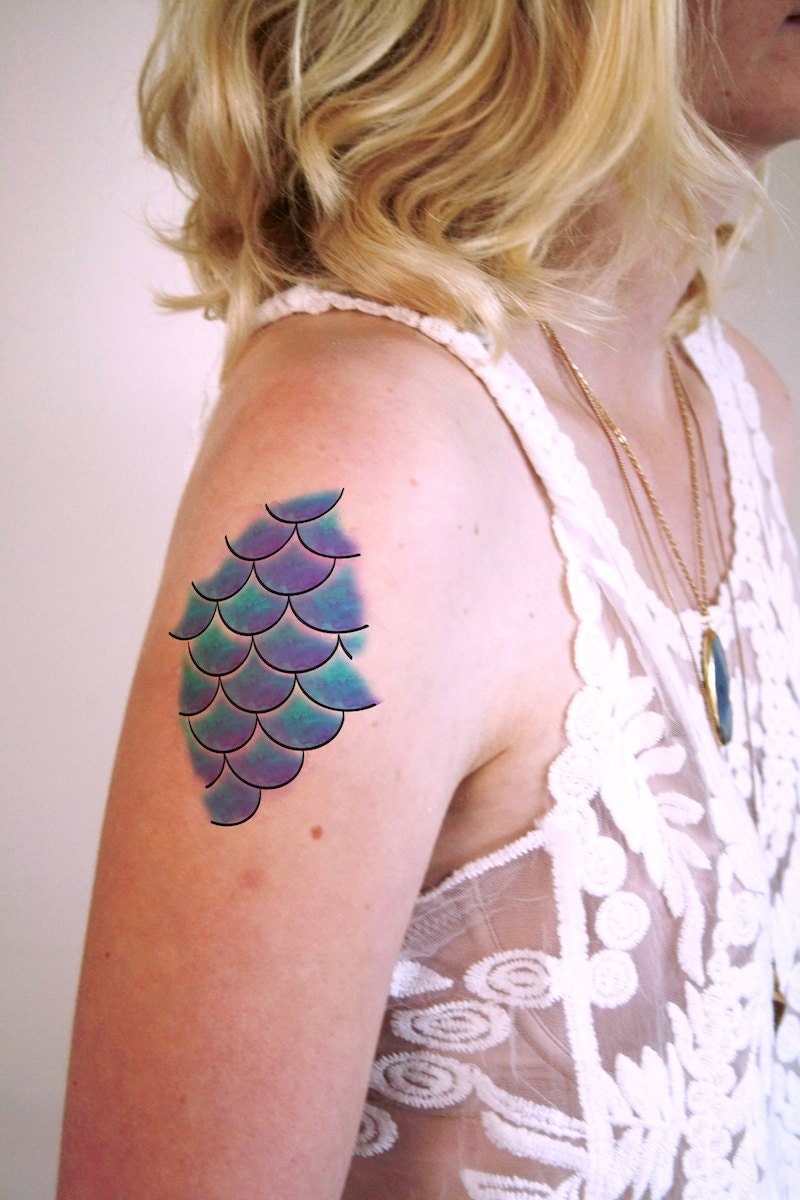 >
Dreaming of being a mermaid? (I mean, at this point, who isn't?) Shimmy over to
Tattoorary
, which offers temporary tattoos in a wide range of contemporary and vintage-inspired designs—including 
fish scales
. Rather cosplay as the muse of a Dutch master? There's also a plethora of
Delft-Blue
styles, which even come in
nail tattoos
, to inspire your creativity. With almost 200 choices in stock, these hand-drawn tattoos will allow you to showcase your costume commitment for up to a week after Halloween (but a few drops of oil or alcohol will remove the tattoo before then, if you'd rather not rock
vampire fangs
in the office).